Ken was the only child of George and Florence Harrower, born at Blacktown Hospital on the 22nd of August 1930. Ken was actively envolved with the Presbyterian Social Groups and was a religious studies leader. Ken went to Blacktown High School and was a Junior Flight Commander with the Australian Air League. Ken joined the Pubic Service in 1946, he enlitled with the 30th Battalion, N.S.W. Scottish Regiment in 1949.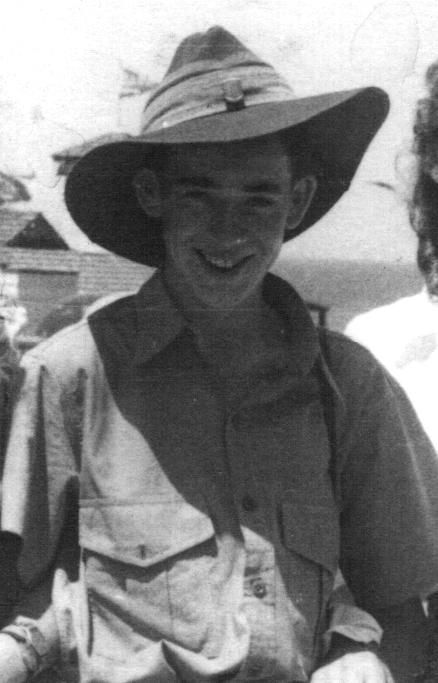 Junior Flight Commander. Australian Air League. (Blacktown)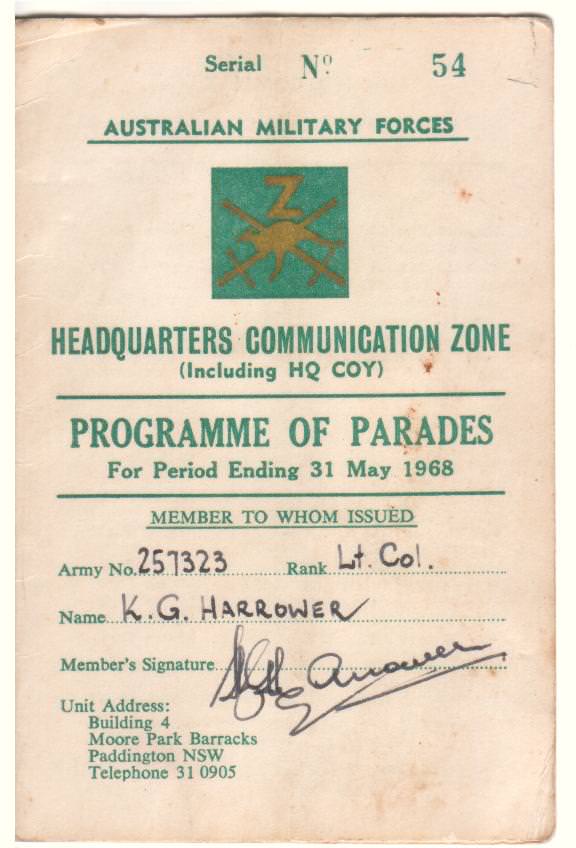 Lieutenant Colonel:NX 257323 Kenneth George HARROWER. E.D. J.P. Commanding Officer Headquarters Communication Zone Royal Australian Army Ordanance Corps. Served and trained with the 1st Papuan Infantry Battalion 1968 Papua New Guinea.
The Papuan Infantry Regiment reformed in 1951 and consisted of two battalions, one stationed in Papua and the other in New Guinea. The PIR was formally controlled from Australia until Papua New Guinea's independence in 1975. It was renamed the Royal Pacific Islands Regiment in 1985.
ANZAC DAY MARCH
The New South Wales Service Meritorious Service Medallion (1946-1986)
The New South Wales Service Medallion is presented by the Premier and awarded to employees (both waged and salaried staff) who have completed forty or more years of meritorious service for the New South Wales Government.

CLOSING DOWN. QUEBEC 3 OUT. 28th November 1986
Dad joined the Public Service in 1946 and retired as Assistant Director (Administration) New South Wales State Emergency Services on the 28th November 1986 after over 40 years service in the New South Wales Public Service. Prior to his appiontment with the State Emergency Services he was the Inspector of Recruitment with the New South Wales Public Service Board. (Goodsell Building Sydney)
Kenneth George Harrower ED JP,
Under Construction; 04/06/2007-27/11/2016.
---
Web Counter
---