Andrew David Cecil Harrower enlisted with the General Garrison Reserve AIF on the 27th August 1918. Andrew completed the School of Musketry on the 17th October 1918 and was discharged from the AIF on the 31st December 1918.
Family Information
Andrew was a single 18 year old Coal Miner from Earl Street, Holmsville, West Wallsend upon enlistment.
Step Brother; Private: Reginald Alexander HARROWER @ STEVENSON 20th Battalion AIF.
Brother; Private: NX29068 Keith Lennard Hannell HARROWER No:1 Coy Ammunition Coy AIF.
Military Records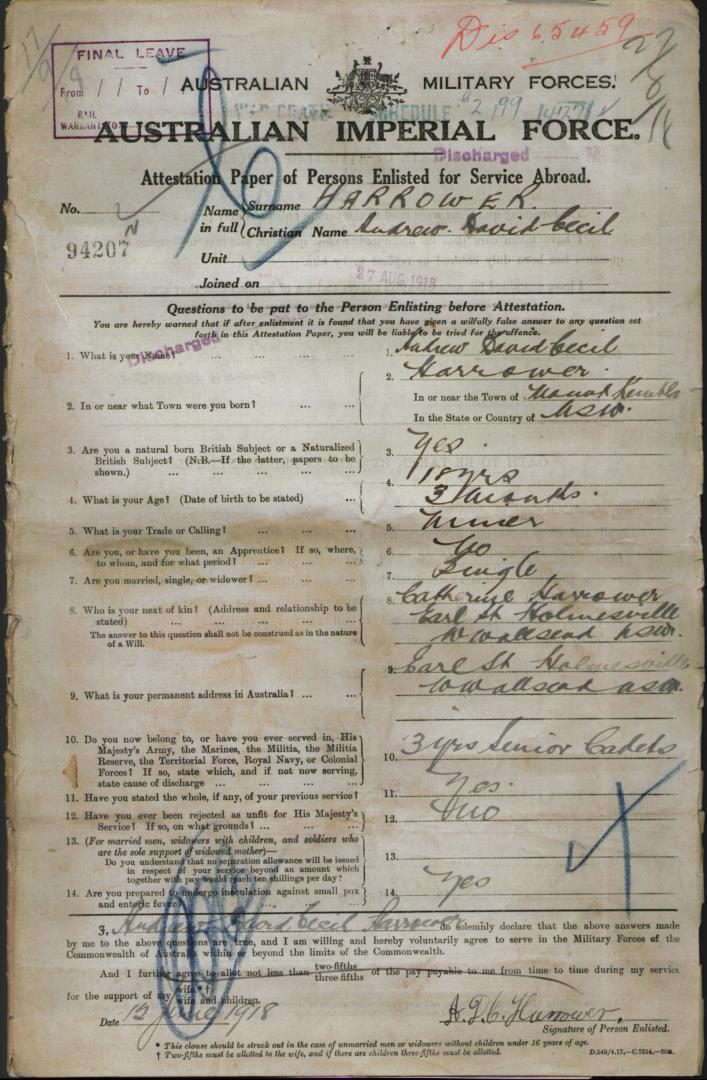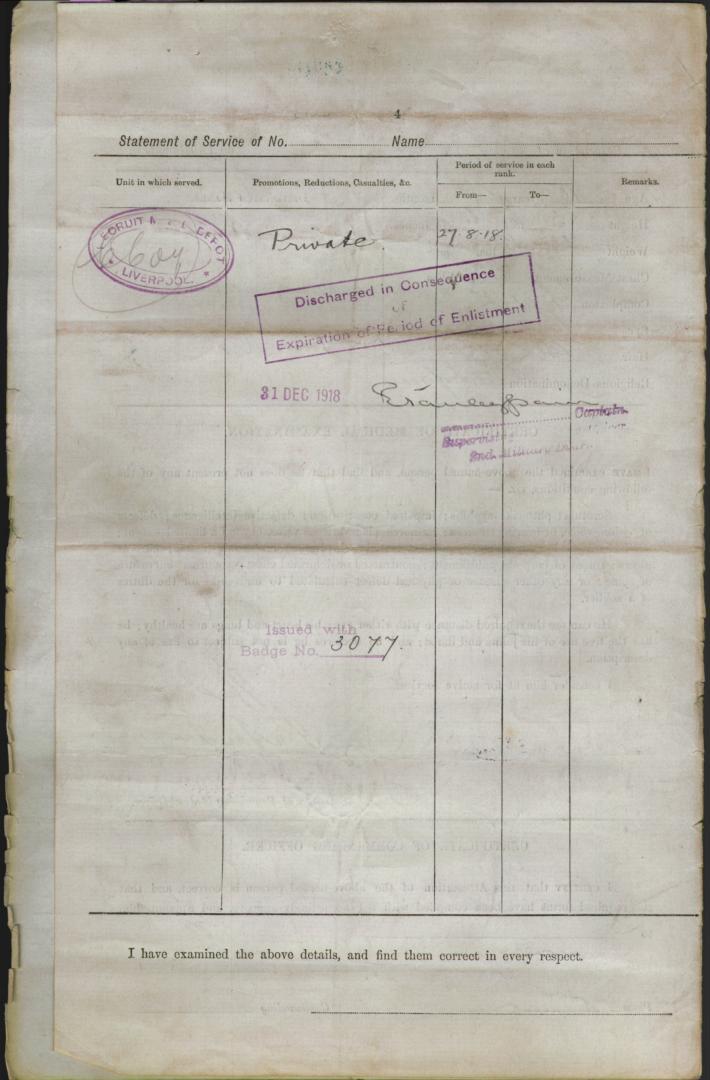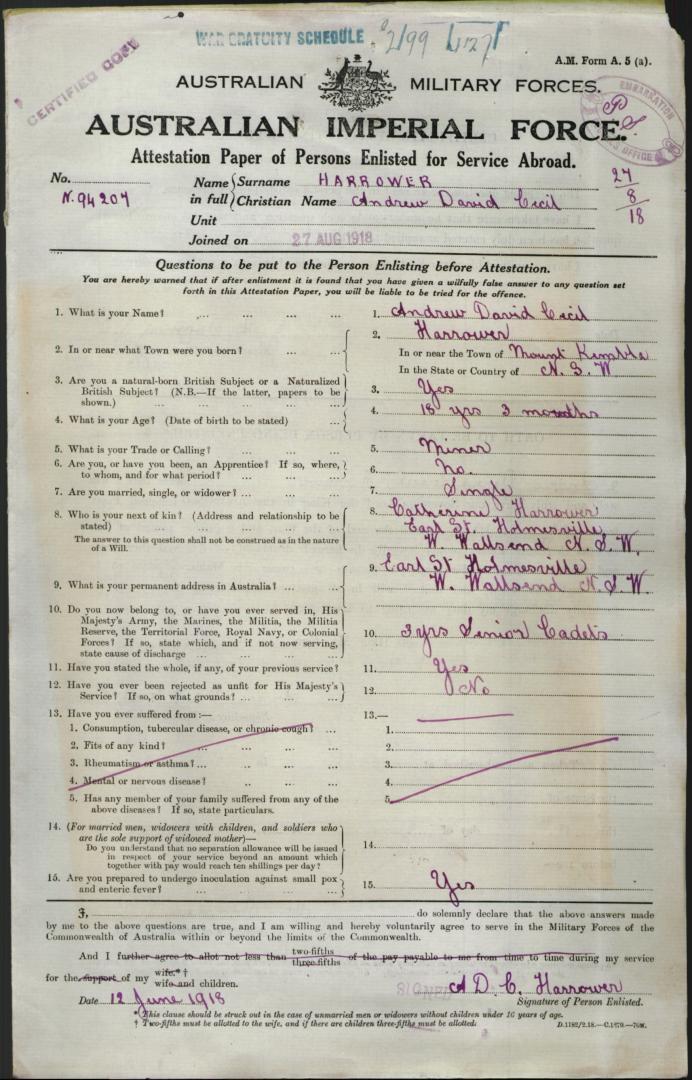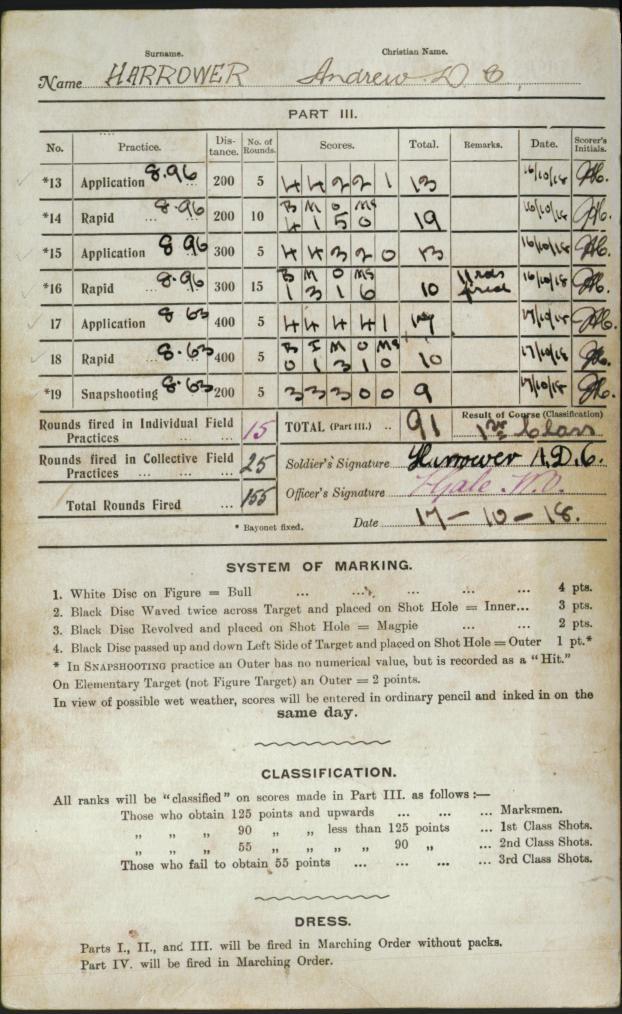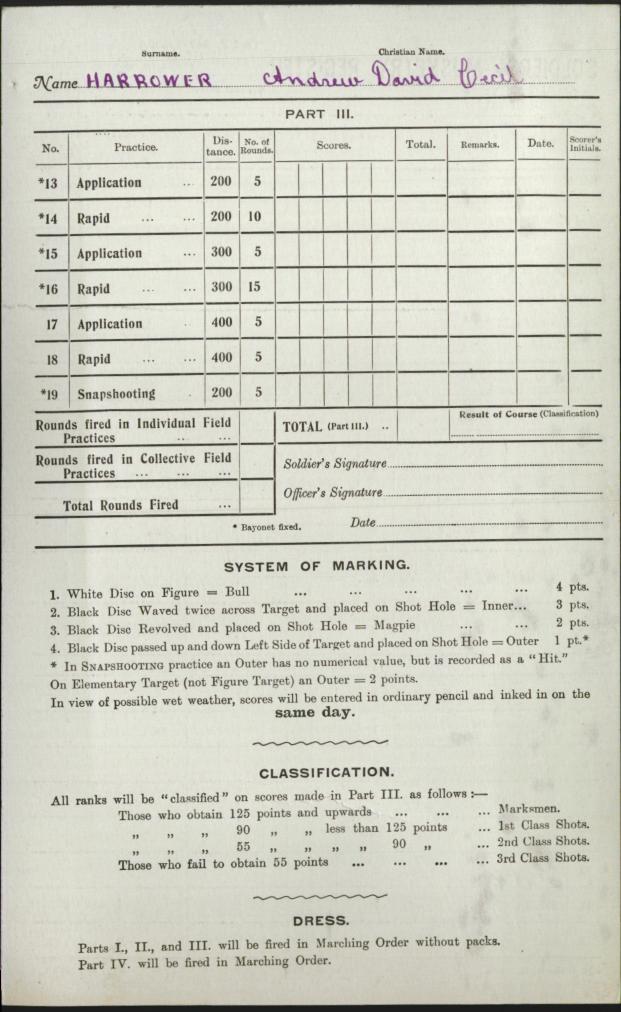 (Australian National Archives)
Under Construction 24/02/2007
---
Web Counter
---