Andrew Harrower enlisted at the Royal Agricultural Show Ground in Sydney on the 21st June 1916 and was transfered to K Company Dubbo Depot on the 30th June and was marched in to the Signalling Company at Kiama on the 24th August until the 17th September when he was transfered to the Wireless Reinforcements at Moore Park.
Andrew entrained to Melbourne where he embarked for England onboard HMAT A "Ulyssess" on the 25th October 1916 with the 69th Australian Squadron Flying Corps and disembarked at Plymouth on the 4th December 1916.
Family Information
Andrew was a 19 year old Postal Assistant at Bathurst Post Office upon enlistment. His father Francis Sharp Harrower was the Licencee of the Empire Hotel where Andrew lived with his parents and brother George HARROWER
Cousins; Lance Corporal: 6815 Albert Alexander HARROWER. 35th Battalion AIF. Lance Corporal: 5697 Peter HARROWER. 30th Battalion AIF
Military Records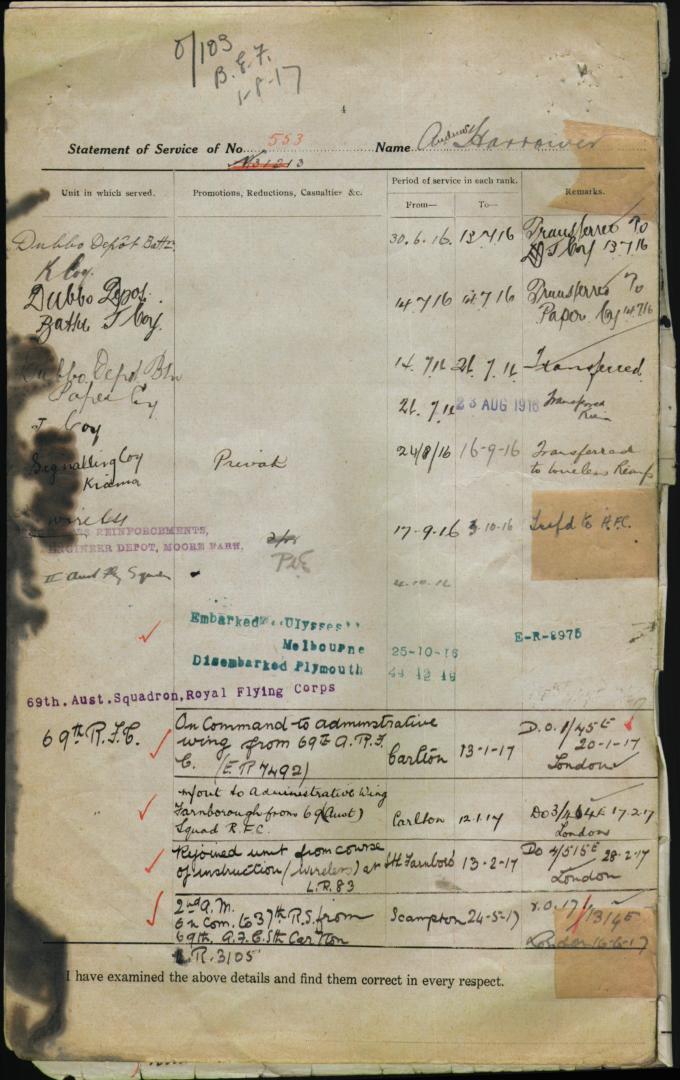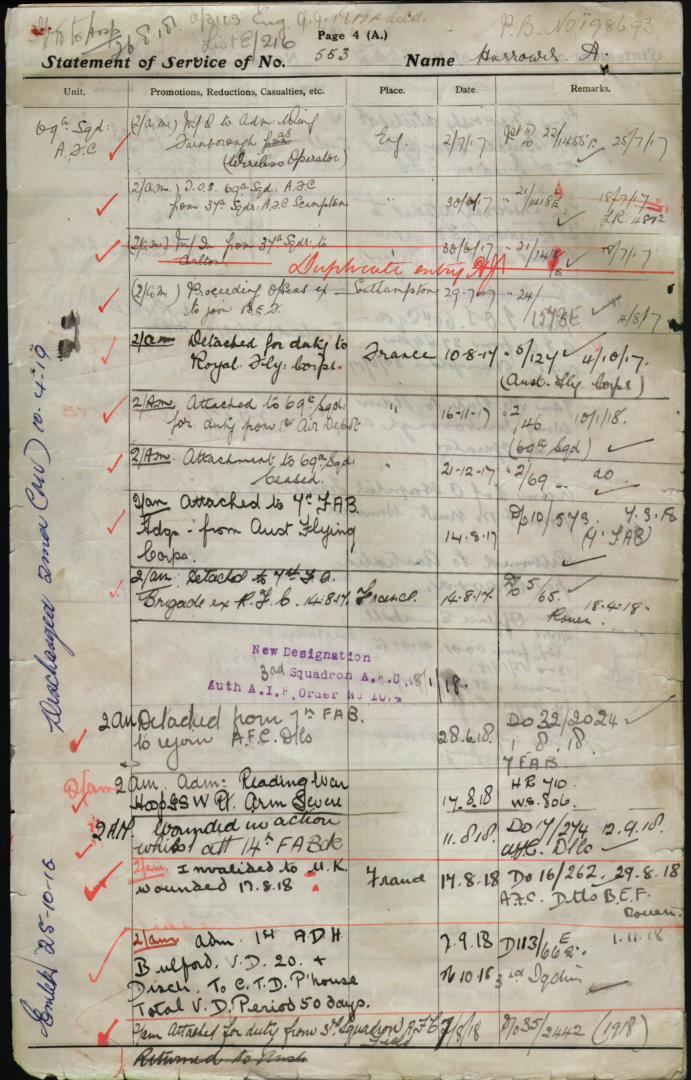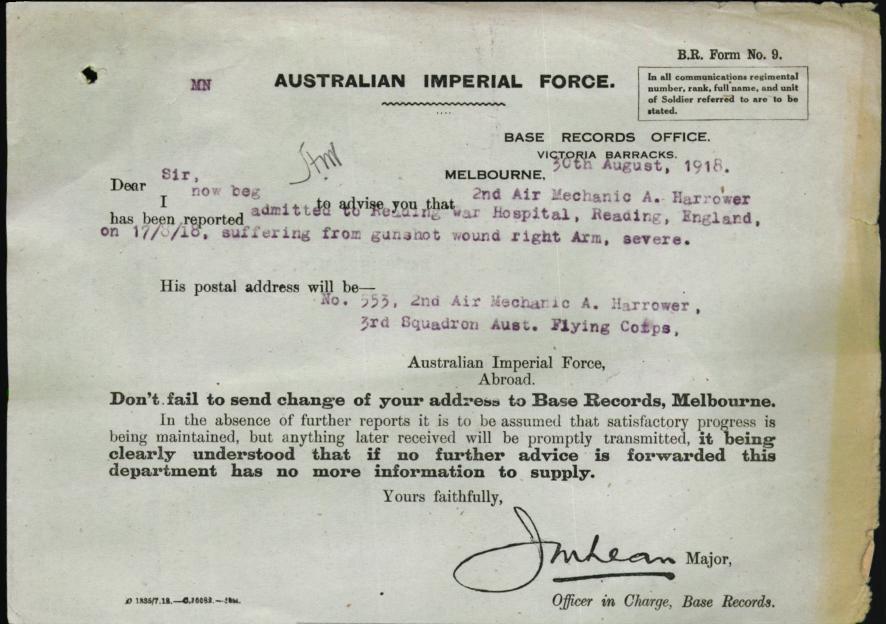 © Commonwealth of Australia (National Archives of Australia)
Under Construction; 24/02/2007-23/04/2017.
---
Web Counter
---