Albert Victor Harris enlisted 4th of December 1916 with the 7th Reinforcements 35th Battalion AIF at the Royal Agricultural Show Ground in Sydney and was sent to the Depot Signal Training Company from the 5th of December until the 21st of December and left Sydney on board HMAT A68 "Anchises" on the 24th of January 1917 and disembarked at Devonport, England on the 23rd of March 1917.
Albert was marched to the 9th Training Battalion at Durrington Army Camp. He was admitted to the Fargo Hospital on the 27th of April and proceeded overseas for France via Southampton on the 14th of November and was Taken on in Strength with the 35th Battalion on the 22nd of November 1917.
Albert was Wounded in Action at Villers-Bretonneaux on the 24th of May 1918 and was treated by the 10th Australian Field Ambulance before being transfered to the 47th Casualty Clearing Station on the 27th of May, and then to the 2nd Canadian General Hospital before being evacuated to England on the 30th of May.
The next day Albert was admitted to the Horton County of London War Hospital at EPSOM, England suffering from a Severe Gun-Shot Wound to his Right Leg and Foot. Albert received treatment there for the next 18 days before being transfered to the 3rd Auxillary Hospital at DARTFORD on the 19th of June. Albert was discharged from Hospital on the 24th of June and sent to the 3rd Command Depot at HURDCOTT.
After recovering from his wounds Albert was marched to the Overseas Training Depot at DEVERELL on the 22nd of August for overseas deployment, but the war was nearing an end and Albert was sent to the Australian Army Postal Depot at WARMINSTER RAILHEAD on the 13th of December 1918. He remained posted there until leaving Emgland on the 1st of August 1919 on board the "Argylshire" and returned to Australia on the 22nd of September and was discharged on the 30th of October 1919.
Albert was a single 27 year old Buyer from Sydney upon enlistment. His next of Kin was his mother Frances Harris who lived at 520 Armstrong Street, Ballarat, Victoria.
Albert's British War Medal:62896 and Victory Medal:60817 to PTE 3157 A.V.HARRIS 35BN AIF were acquired from I.S. Wright of Sydney in November 2004 and are now in the collection. Albert's medals were first issued to him on the 22nd of September 1921.
Family Information
Albert had 2 sons, George born September 1936 and Con who lived at 42 Underwood Street, Paddington, N.S.W.
Military Records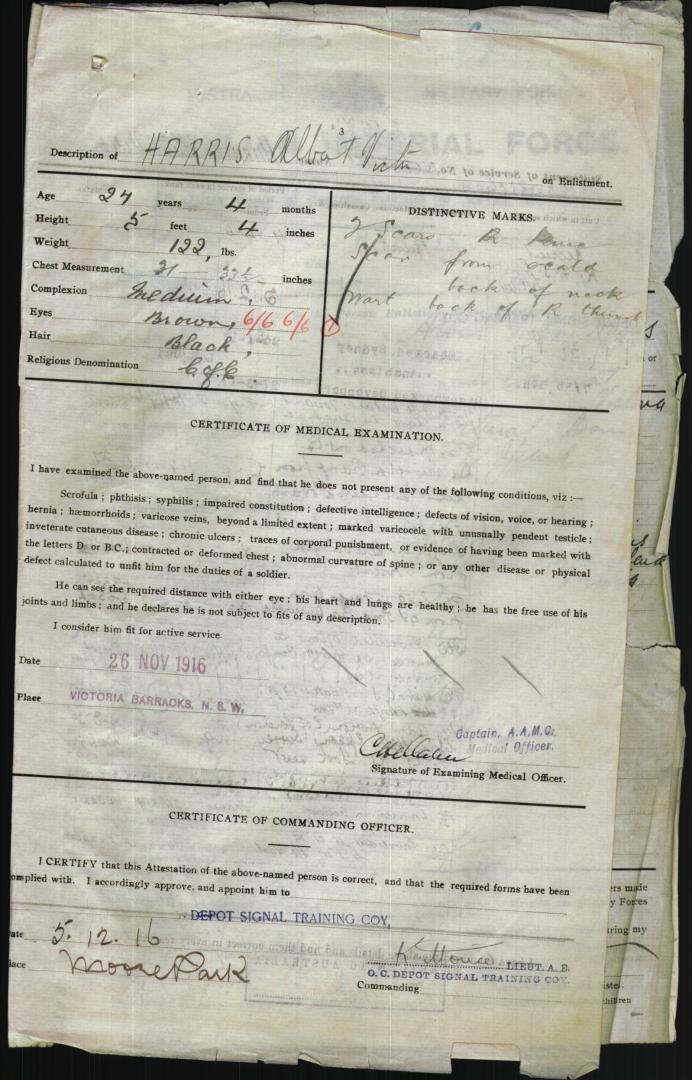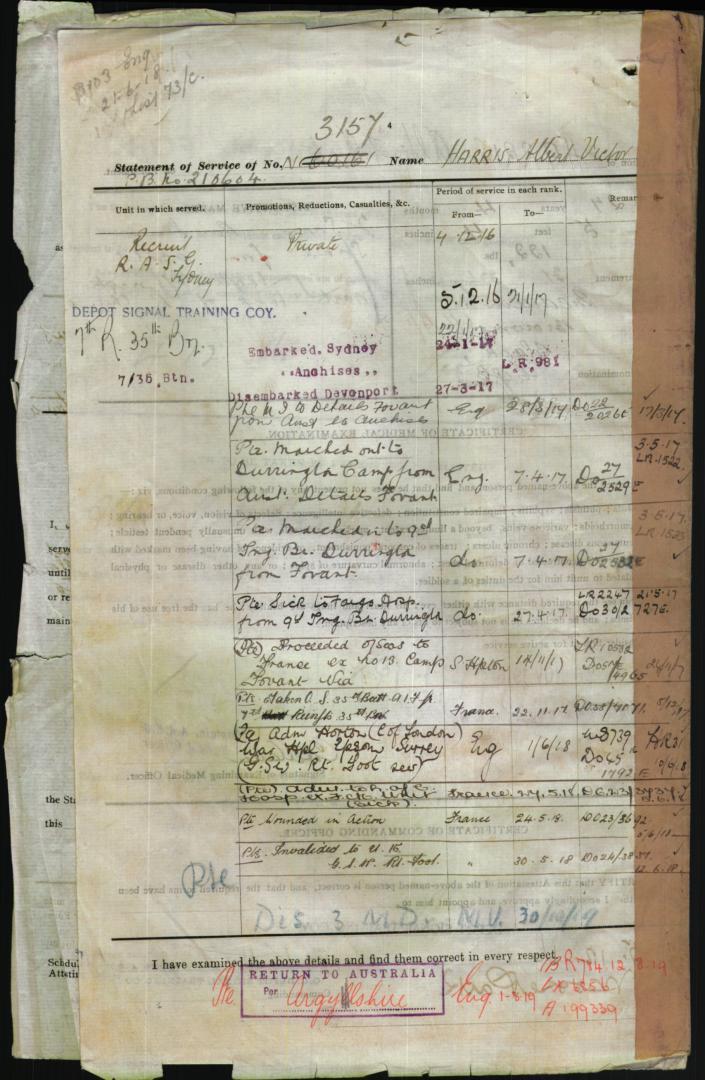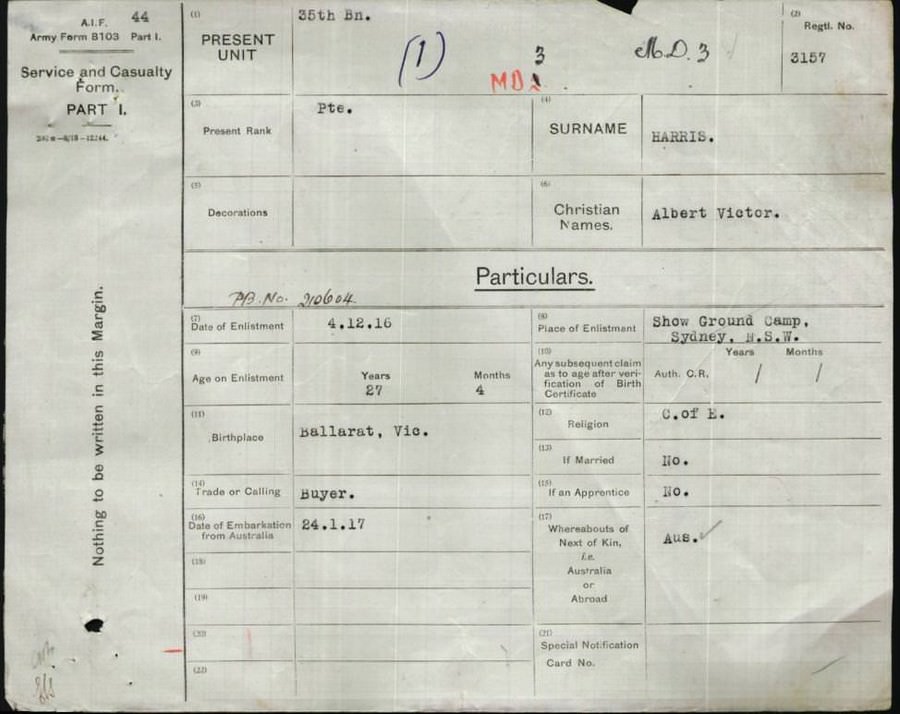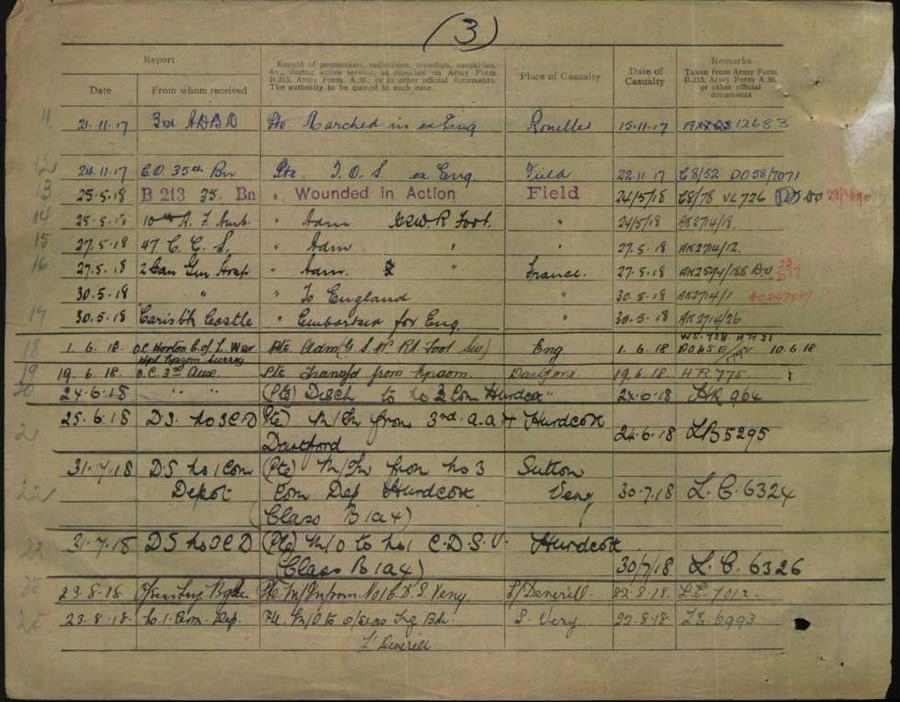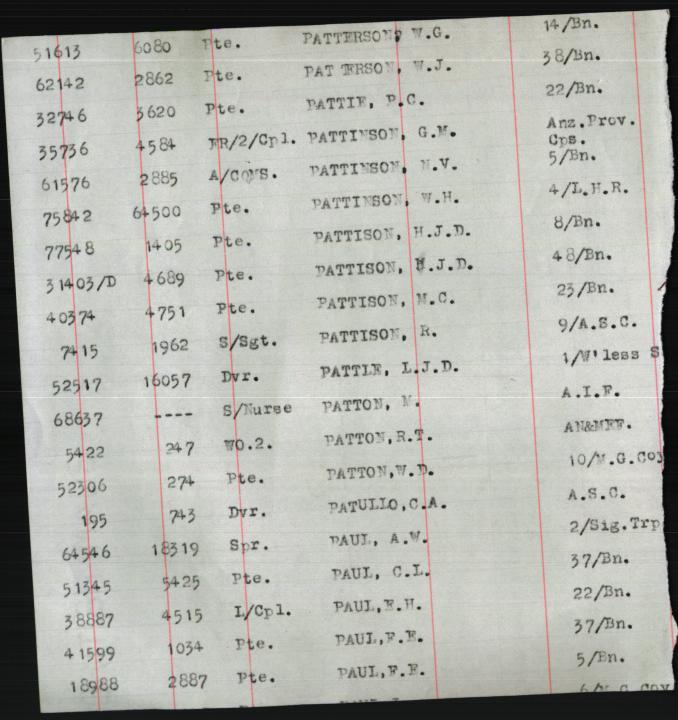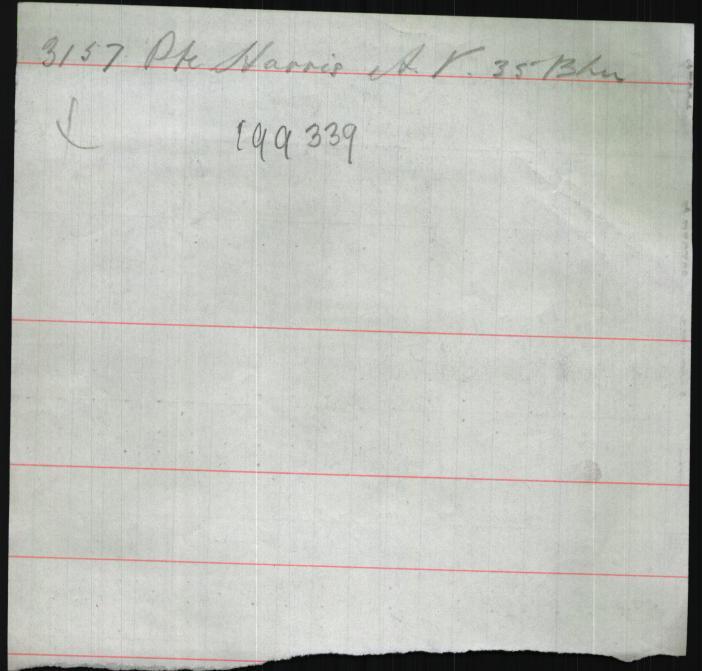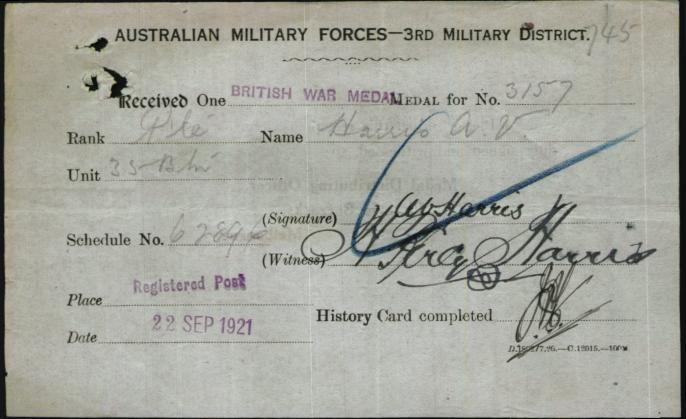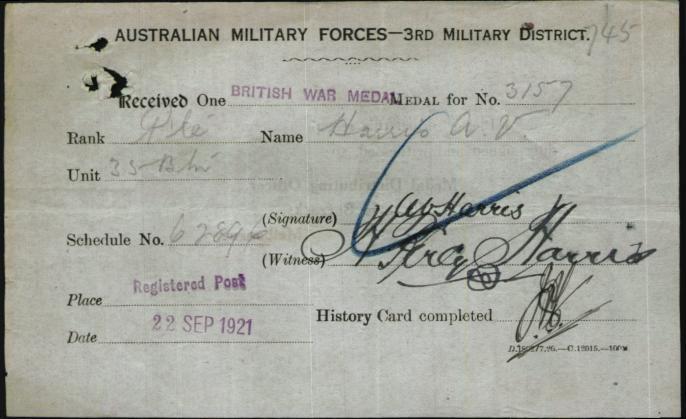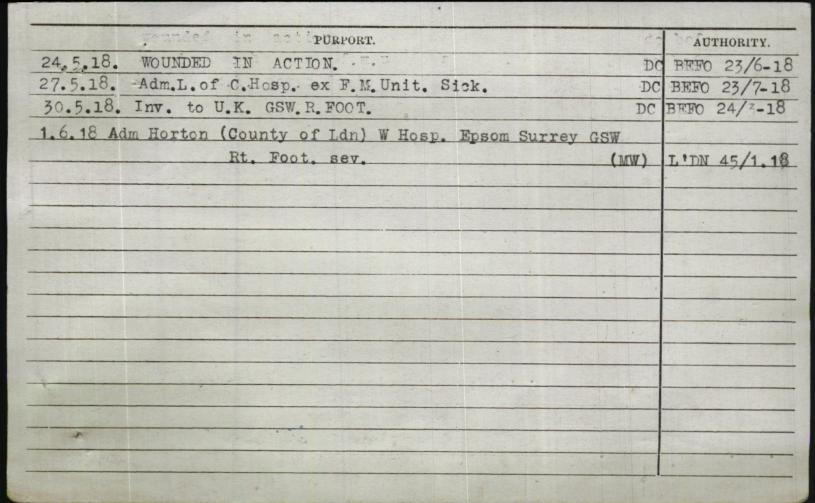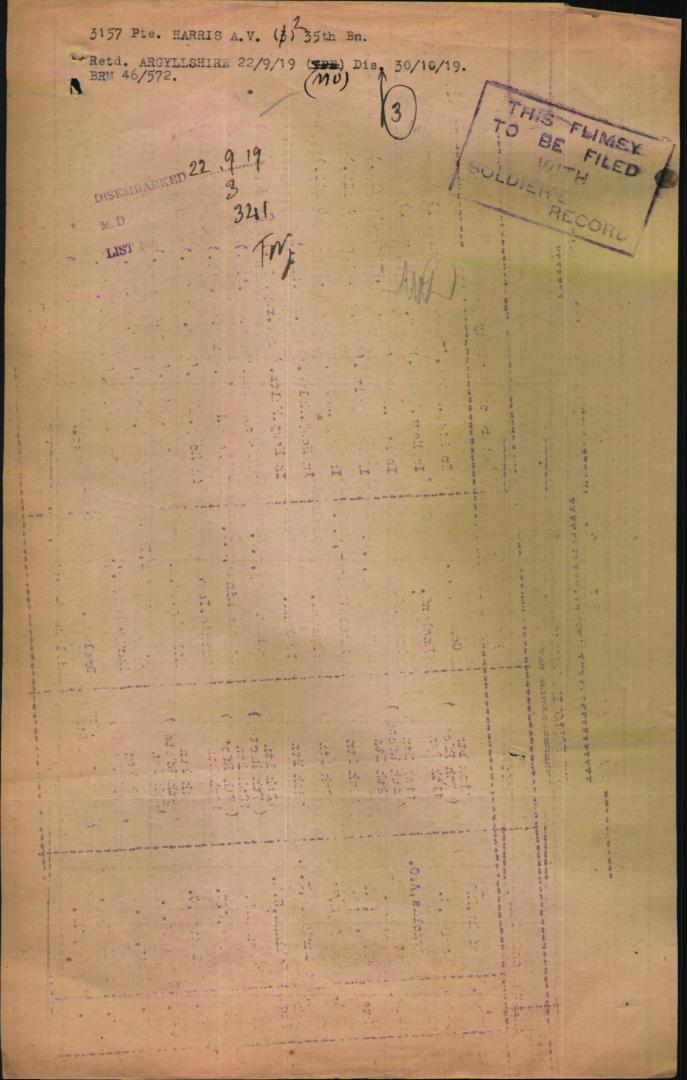 © Commonwealth of Australia (National Archives of Australia)
Under Construction; 25/12/2007-4/12/2016.
---
Web Counter
---