George Halford enlisted with the 28th Battery, 23rd Field Artillery Brigade on the 14th of August 1916 at Salsbury, England. George proceeded overseas for France and joined the 4th Divisional Base Depot at Estaples on the 17th September 1916. George was Temporarily detatched with Brigadier General: Charles ROSENTHAL George was treated by the 4th Australian Field Ambulance on the 18th January 1917 suffering from Influenza George was promoted Staff Lieutenant on the 21st of January and was transfered to the 9th Infanrty Brigade on the 22nd of November 1917 and was attached to Brigade Headquarters.
George was appointed Intellegence Officer for the 35th Battalion on the 26th of March 1918.
30th September 1918.
MENTIONED IN DISPATCHES
Lieutenant: George HALFORD Lieutenant: Lindon Helton BIDDULPH. M.C. and Lieutenant: Alton Claude CATTLE
London Gazette 31st December 1918. Page 15228 Position 13.
Commonwealth of Australia Gazette 23rd of May 1919. Page 880 Position 87.
George was ordered to report to AIF Headquarters in London and embarked from France on the 4th January 1919 and disembarked at Folkstone the next day and resigned his appointment in London on the 3rd February 1919 to take up work commitments as a Director of the family buisness E R HALIFORD LTD after the loss of their Managing Director.
Family Information
George was a married 31 year old Arts Master from Bradford England upon enlistment.
Military Records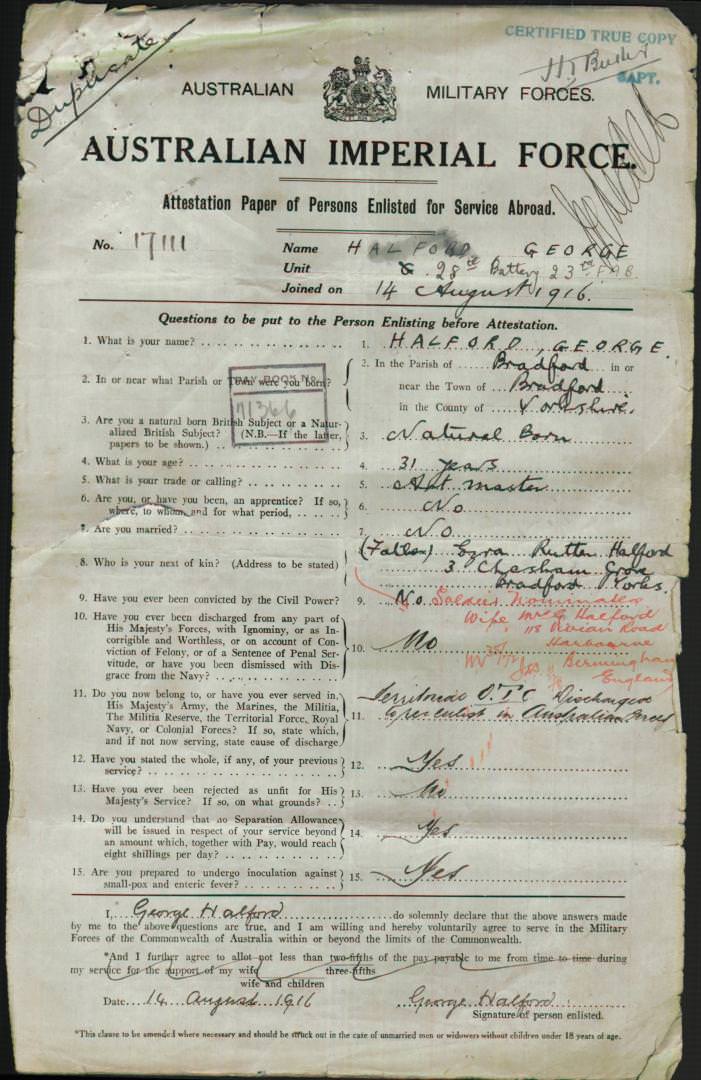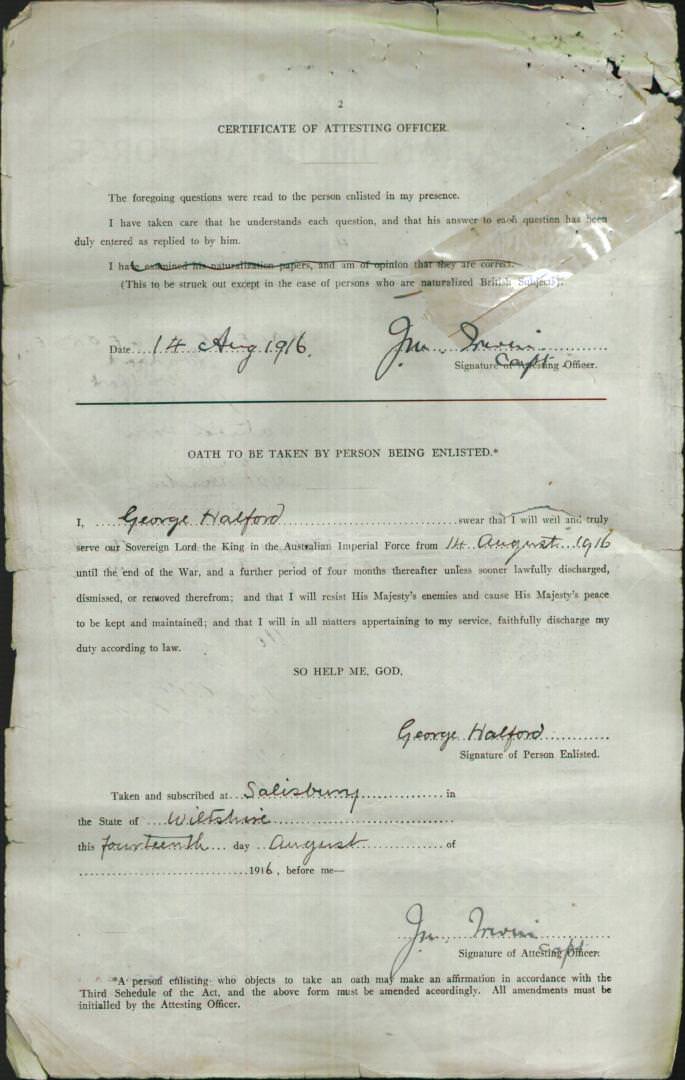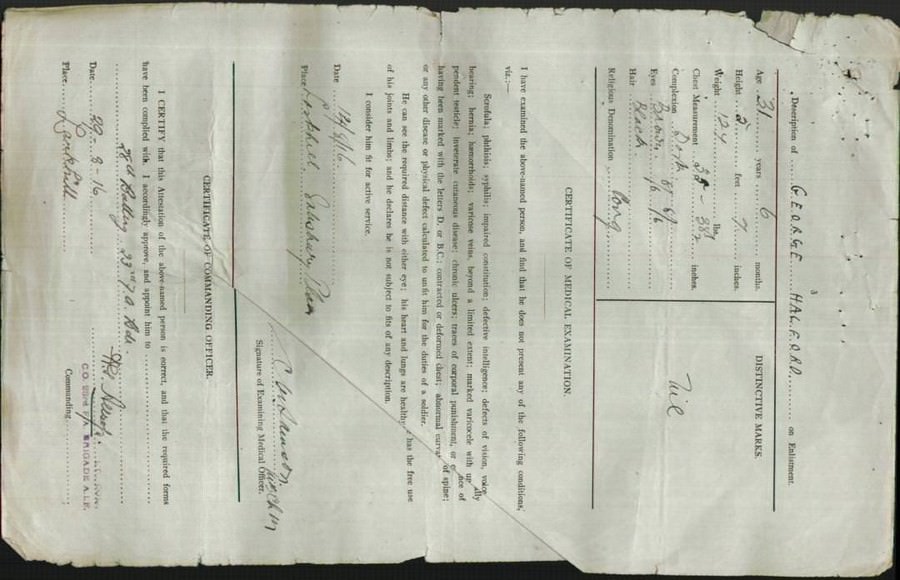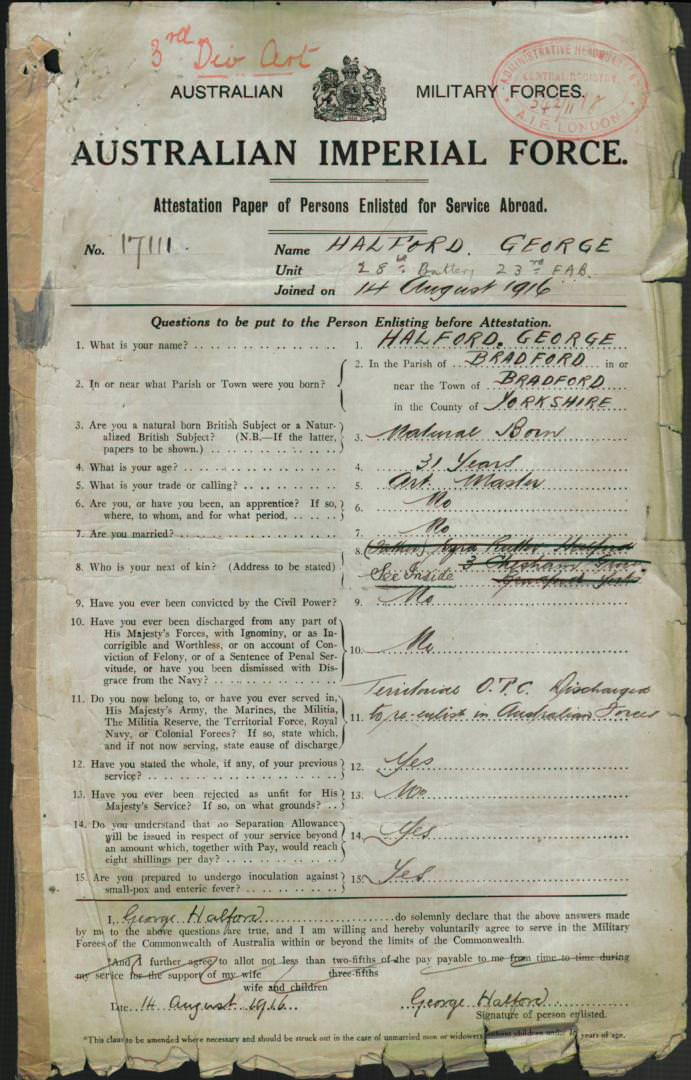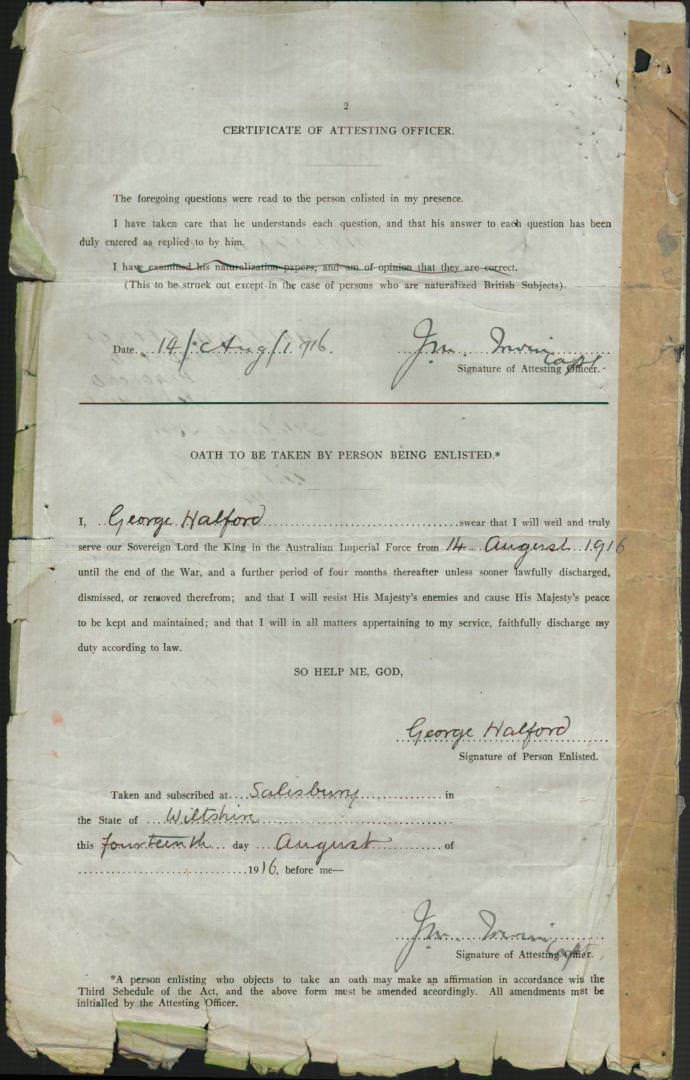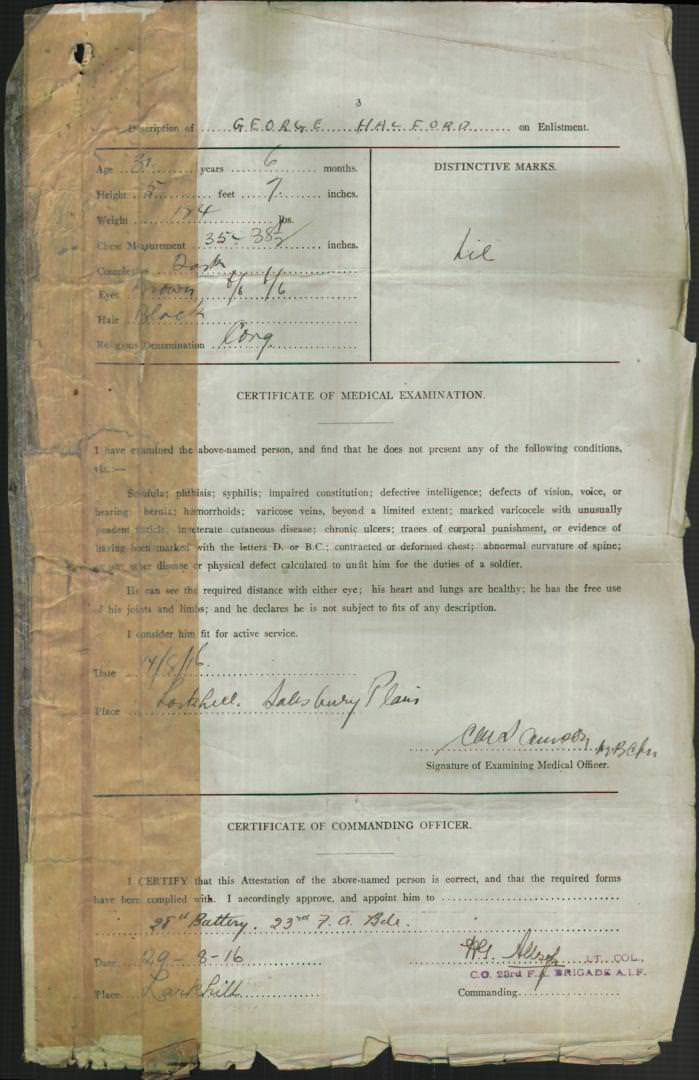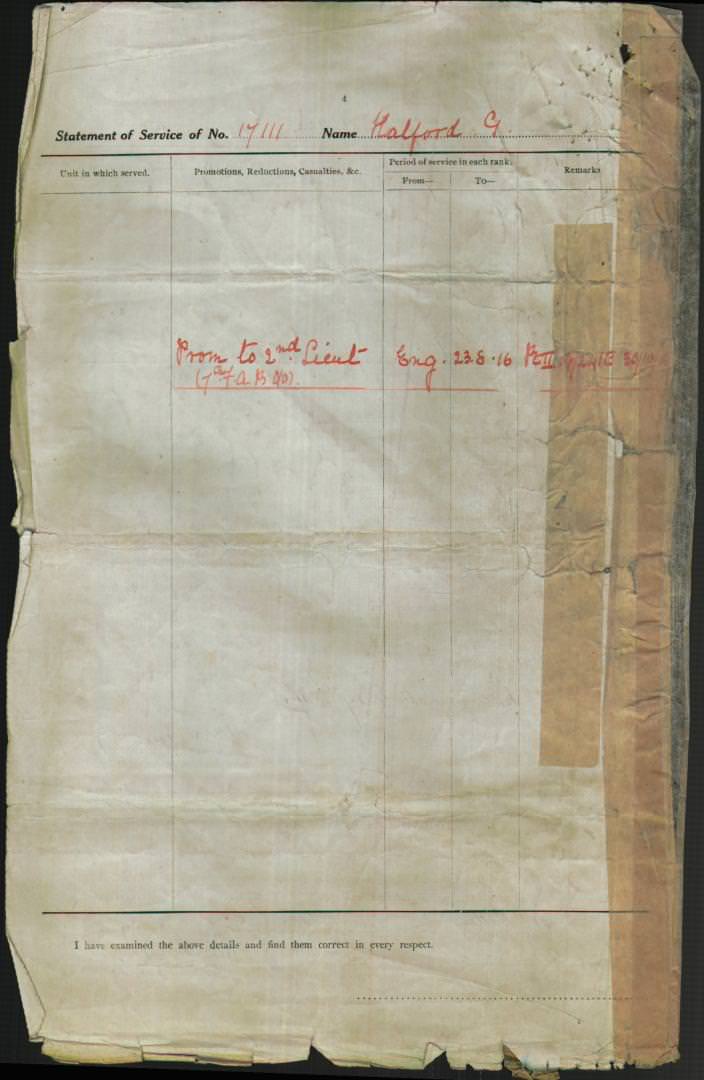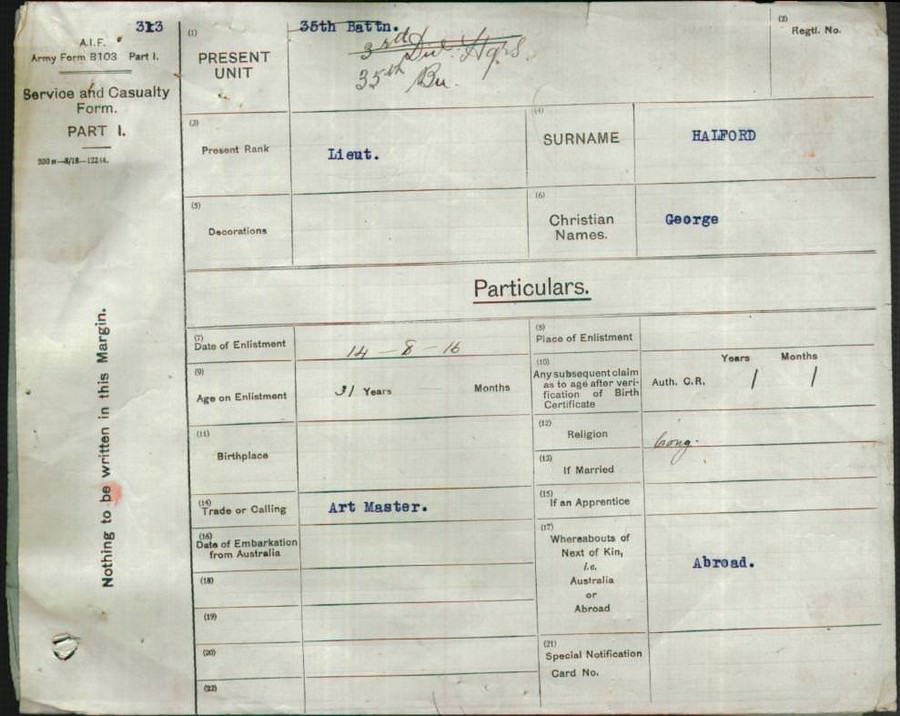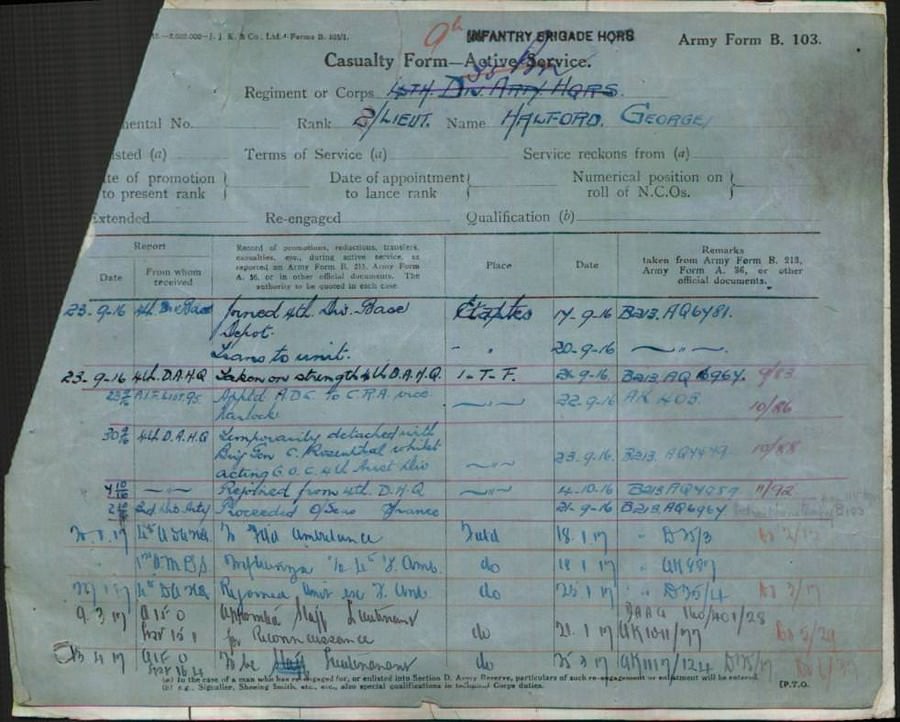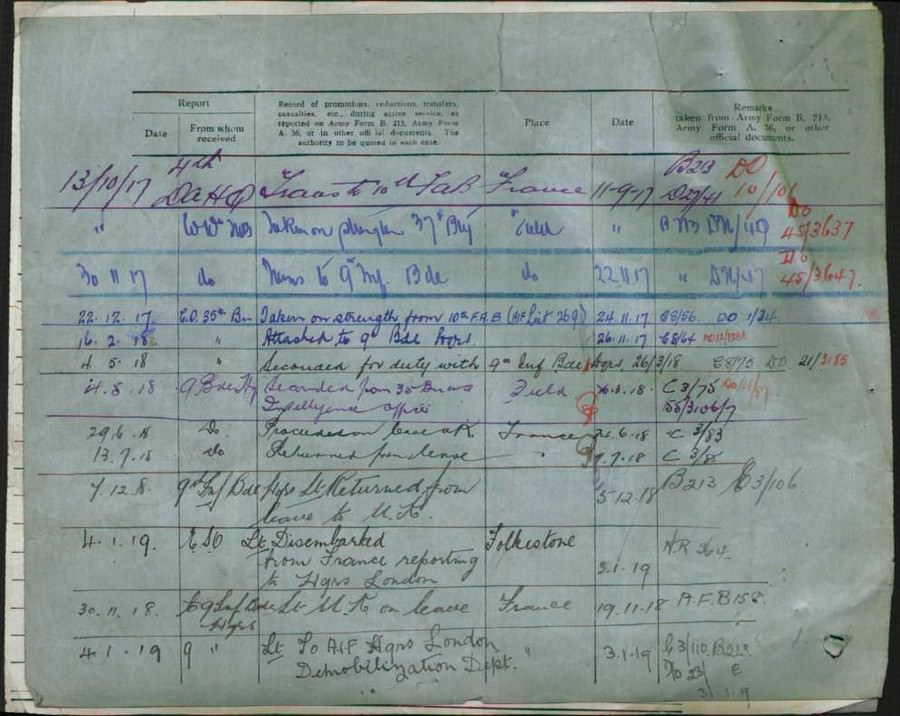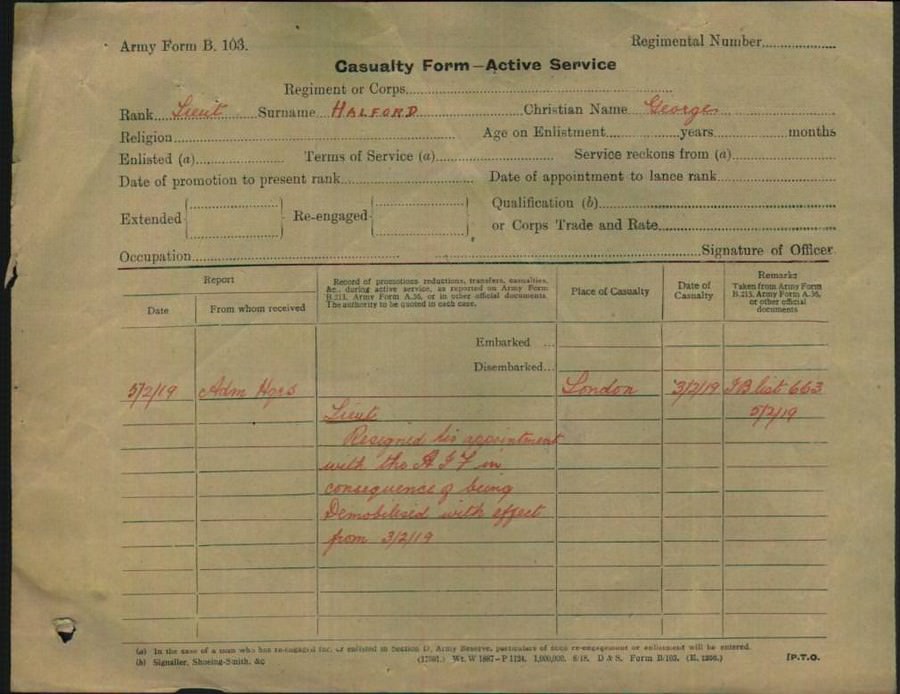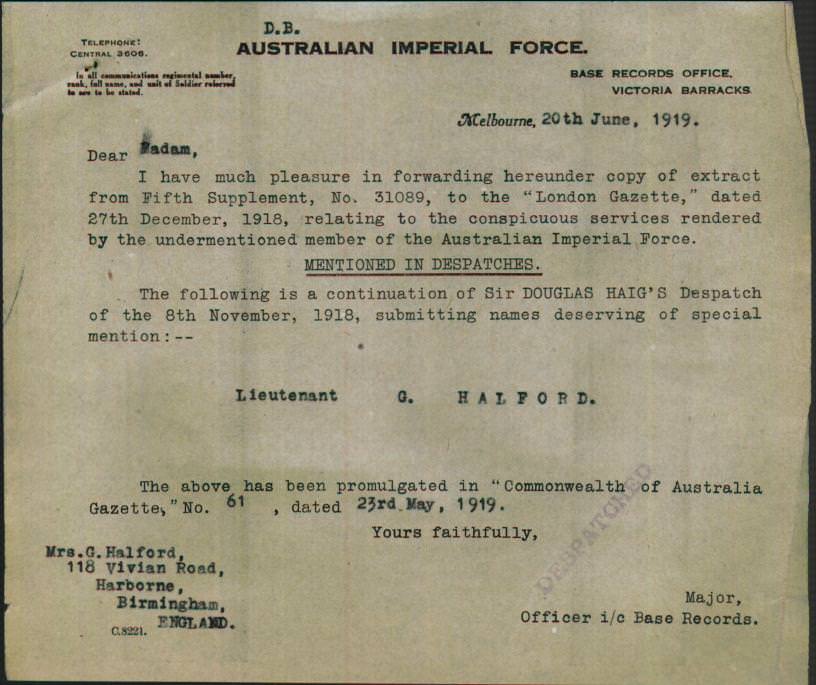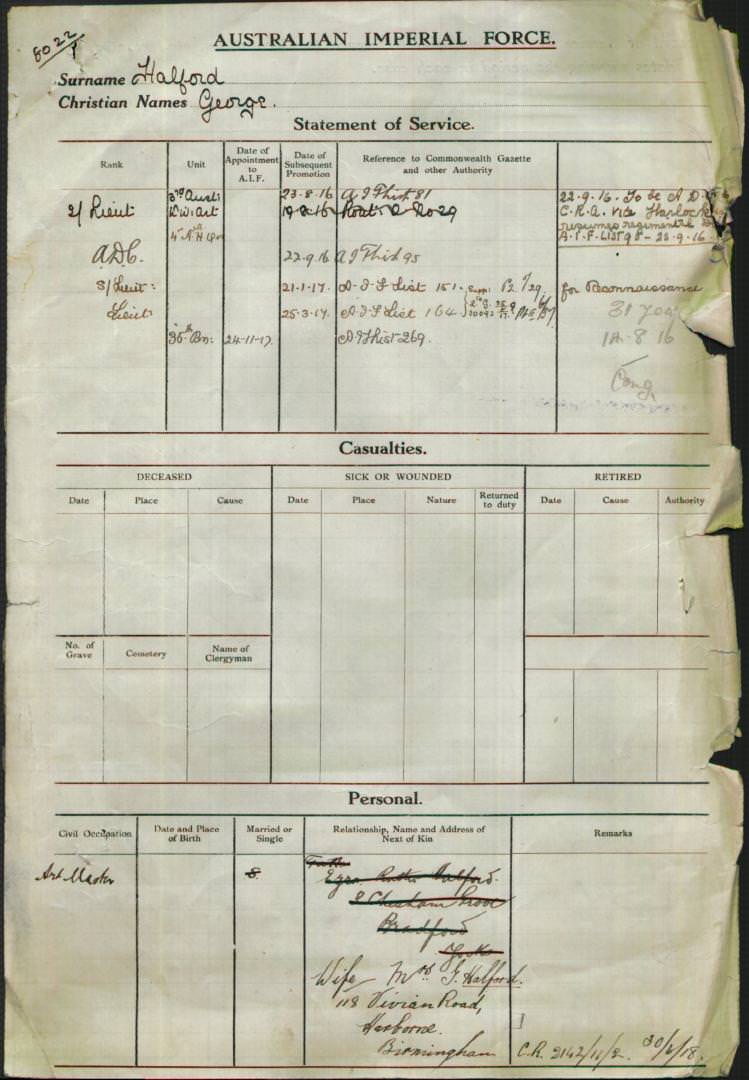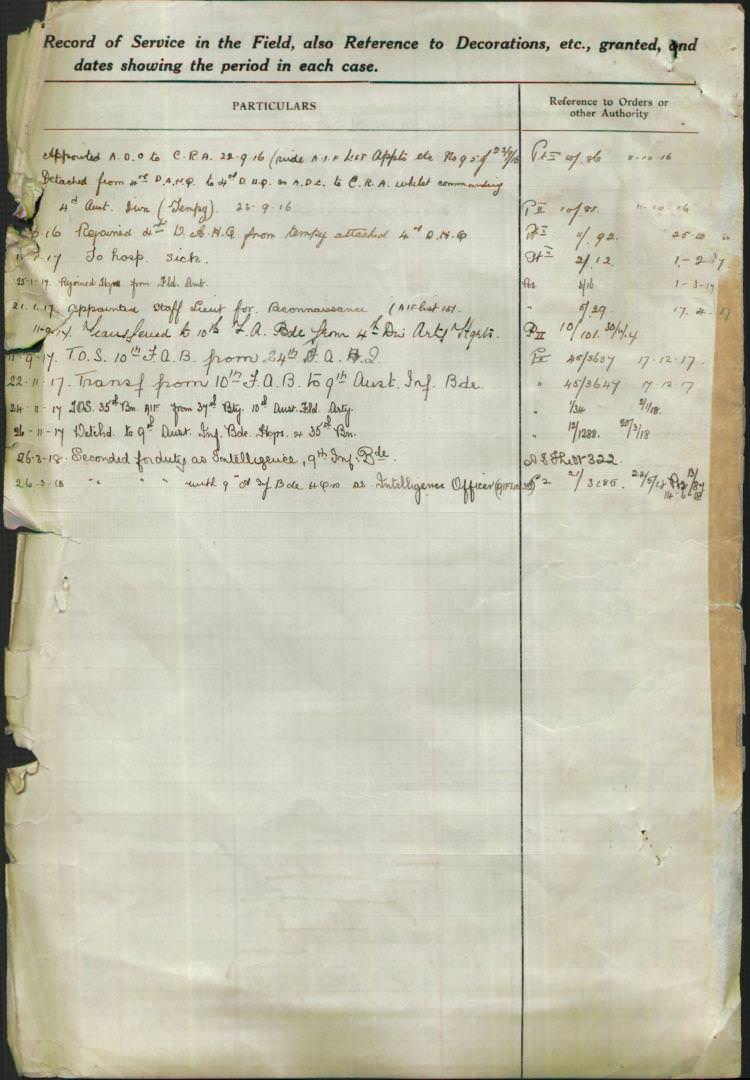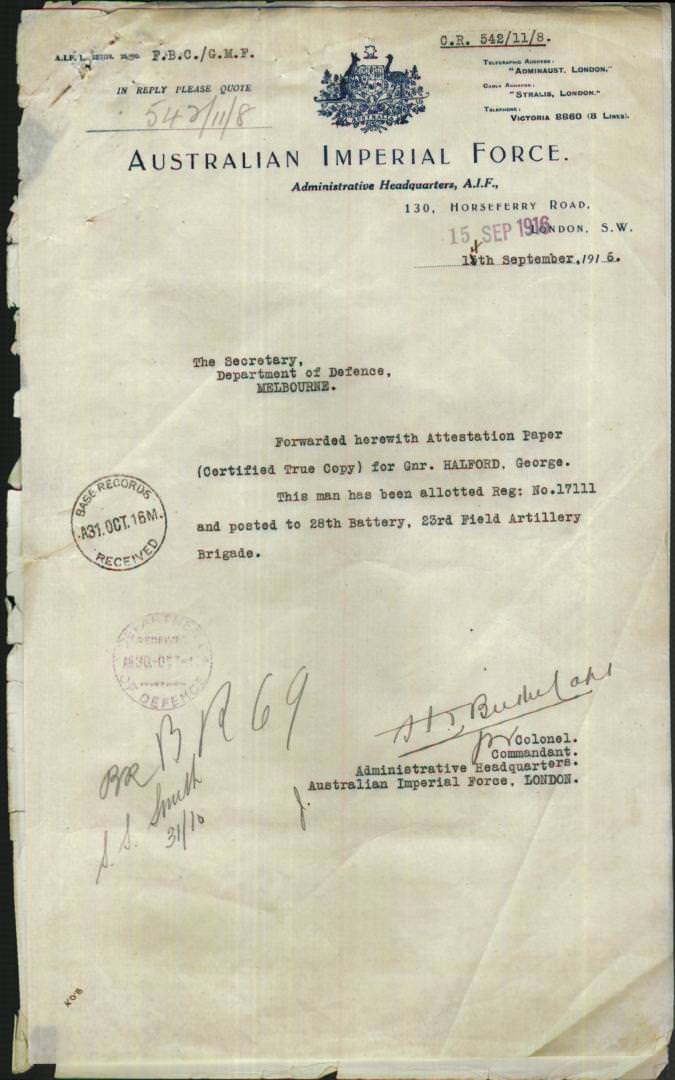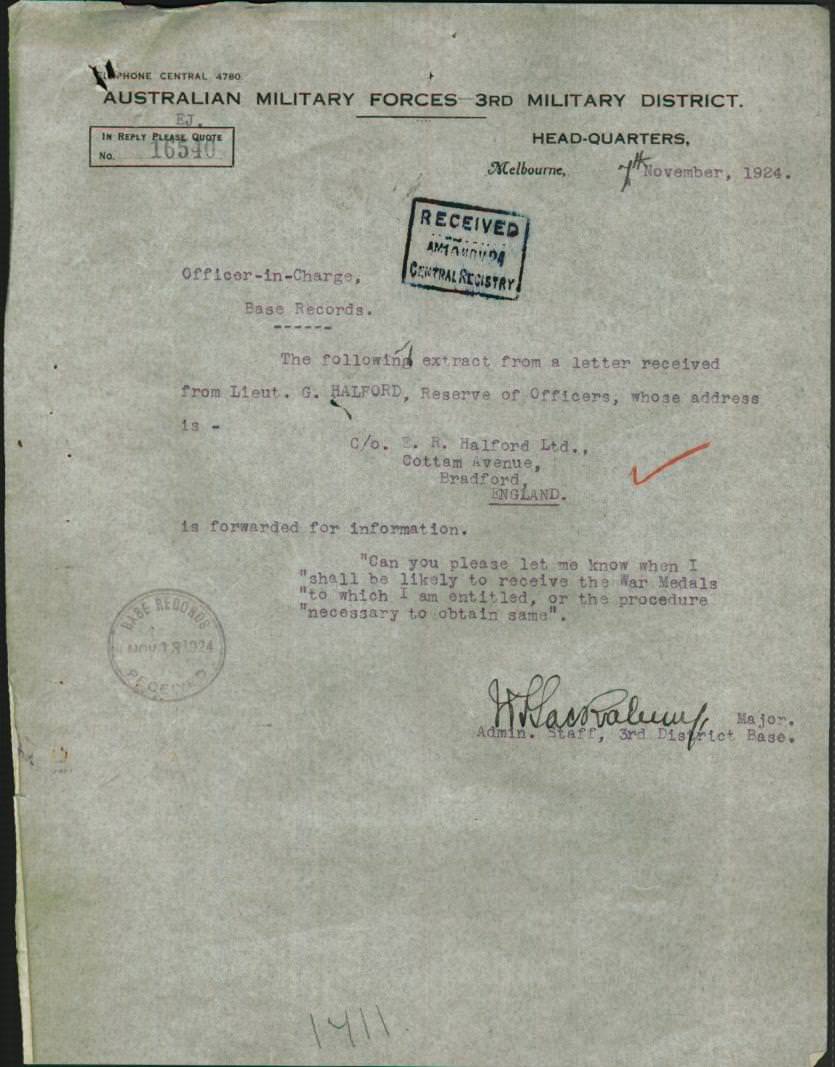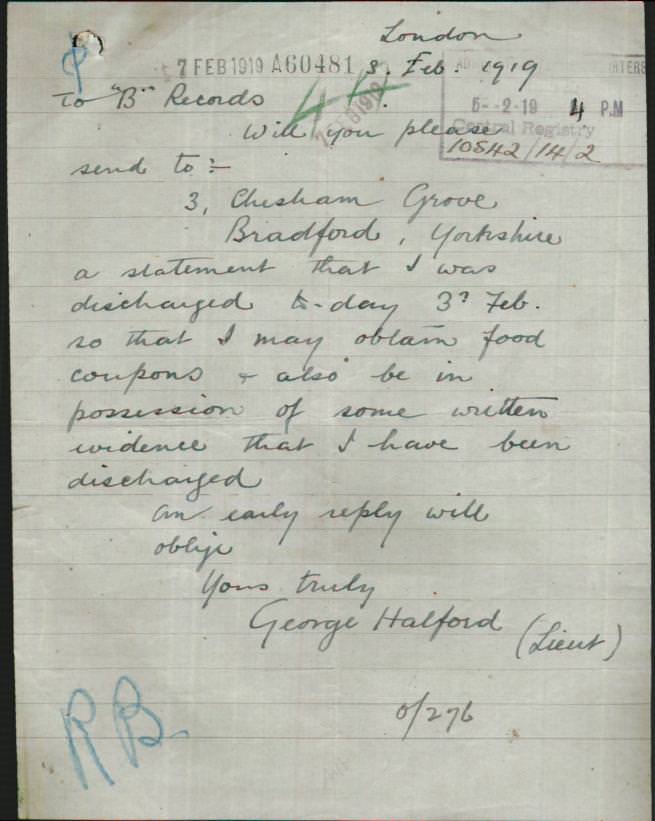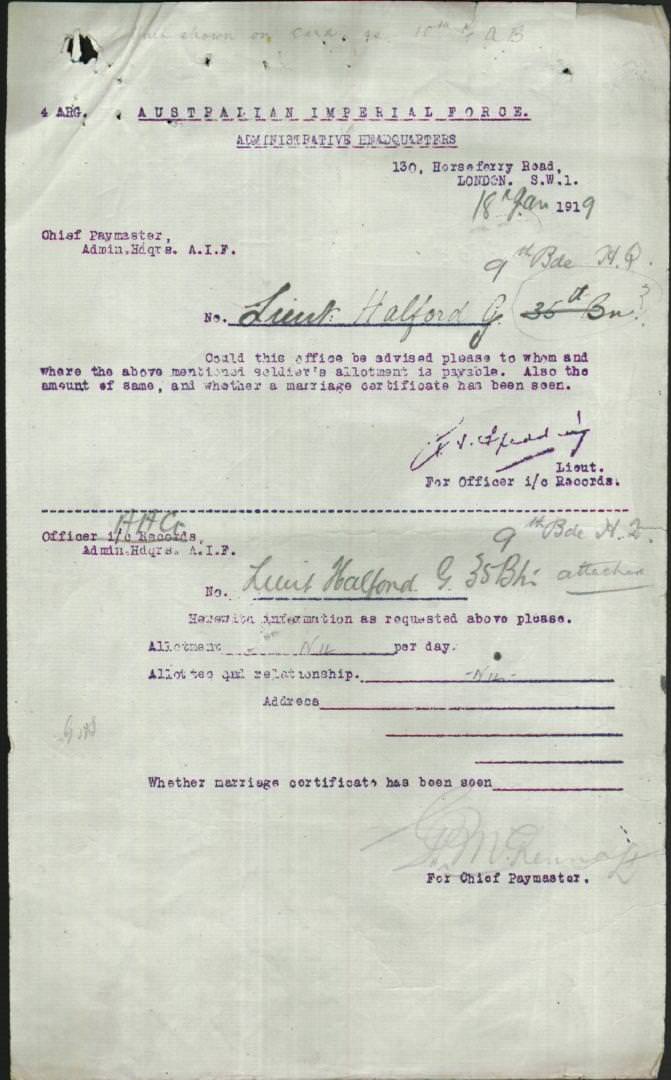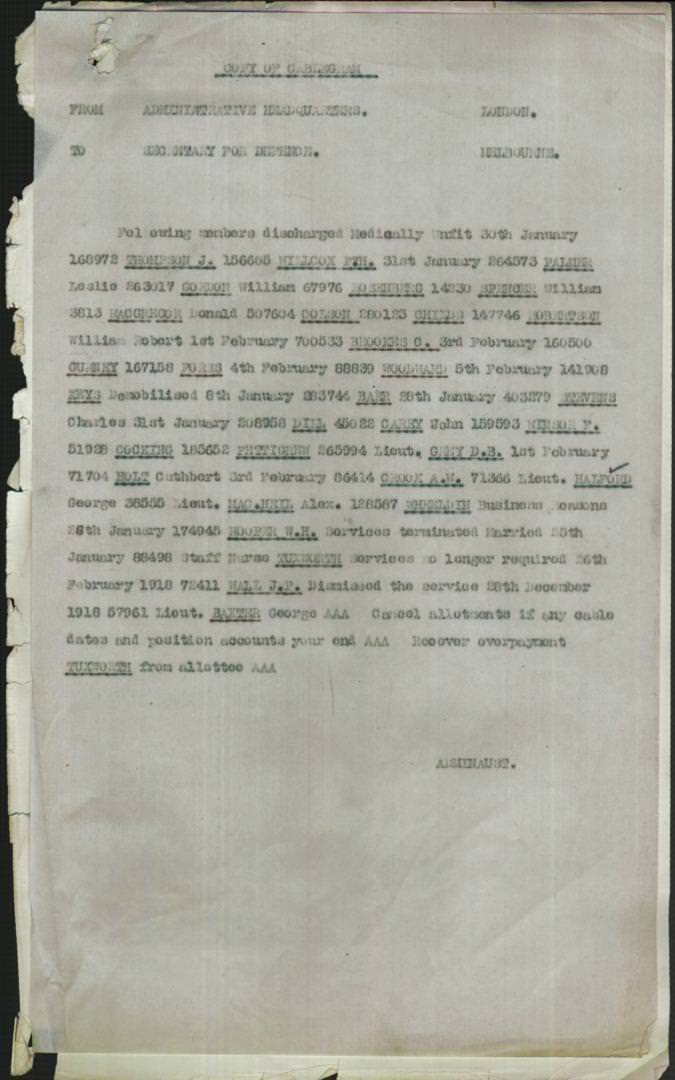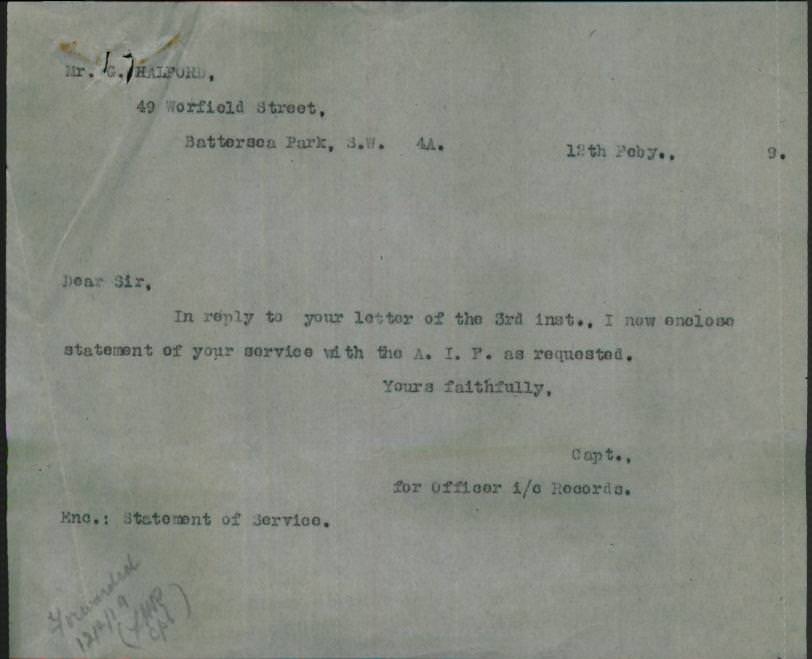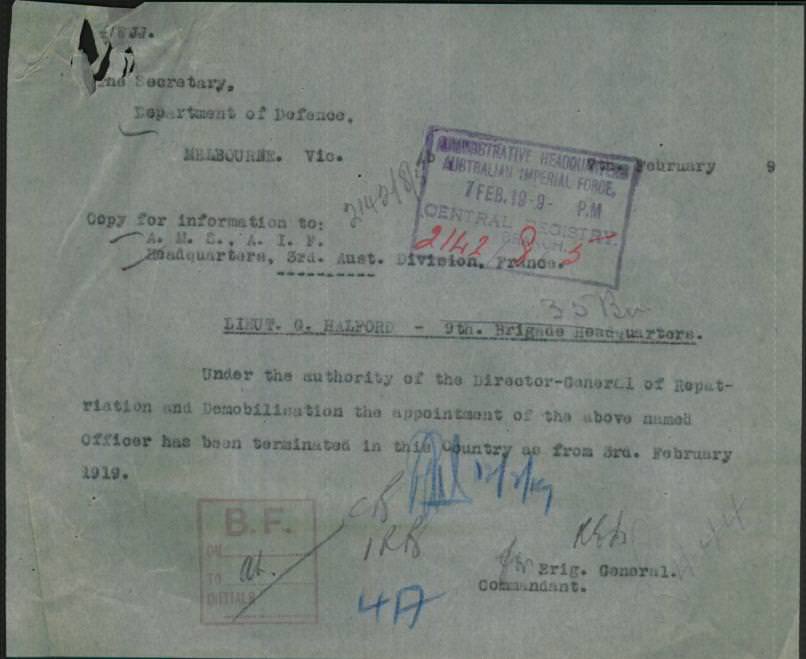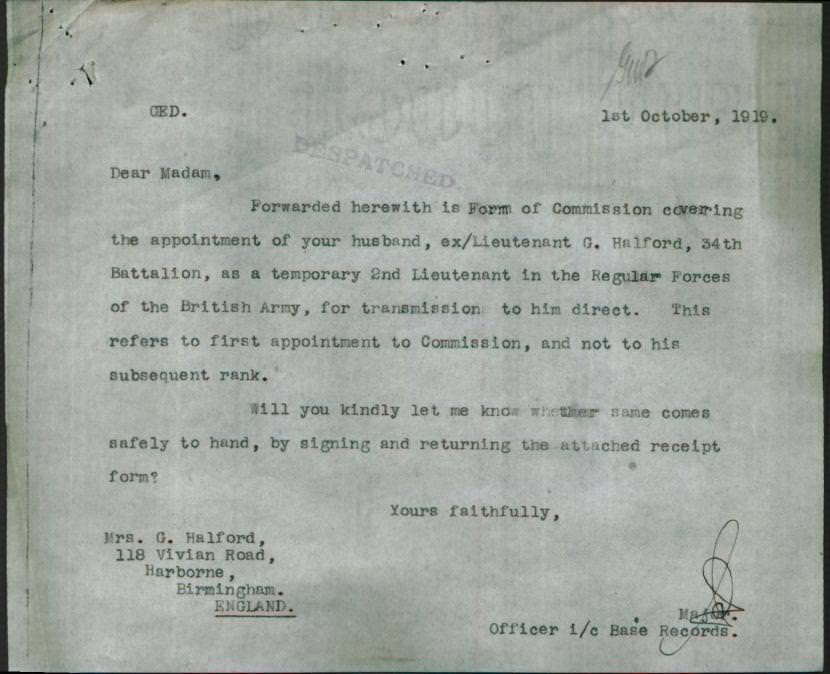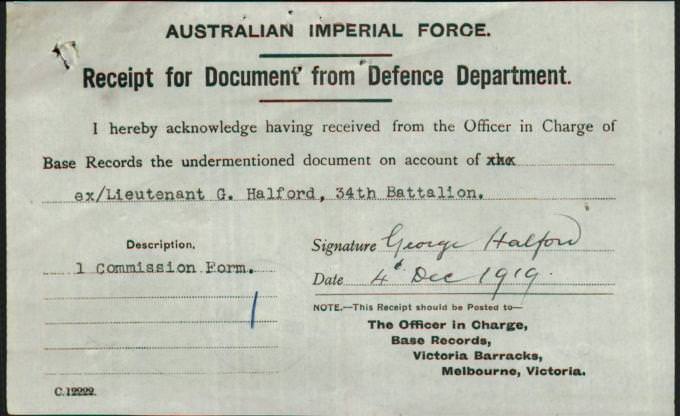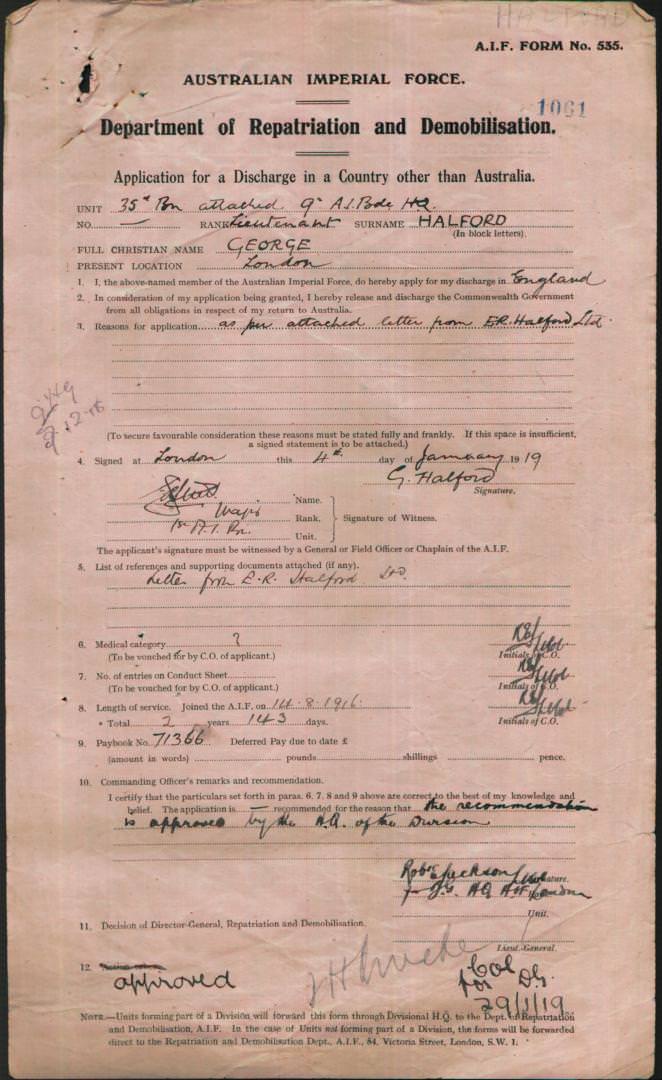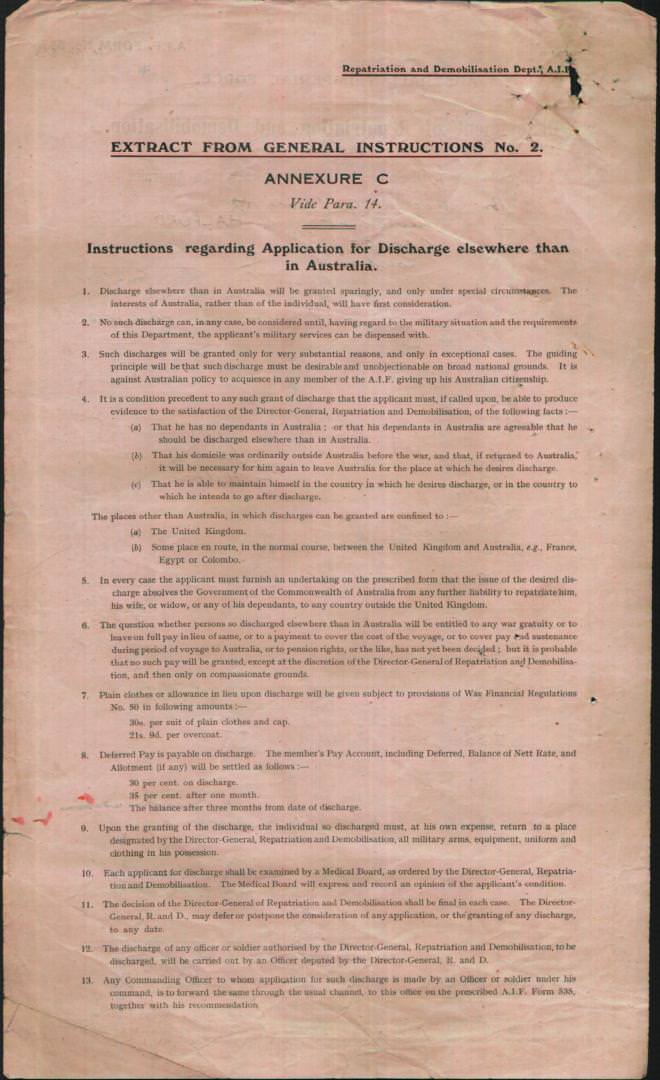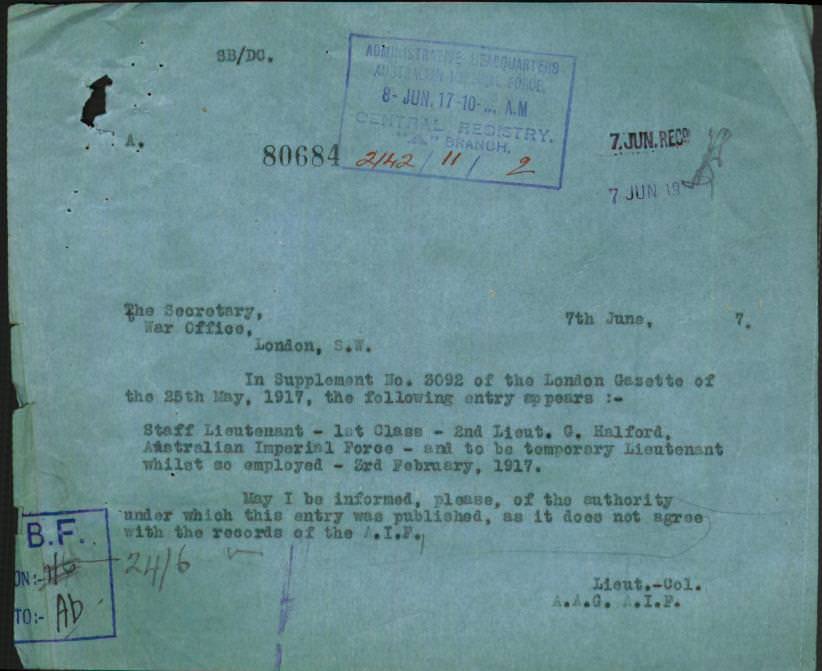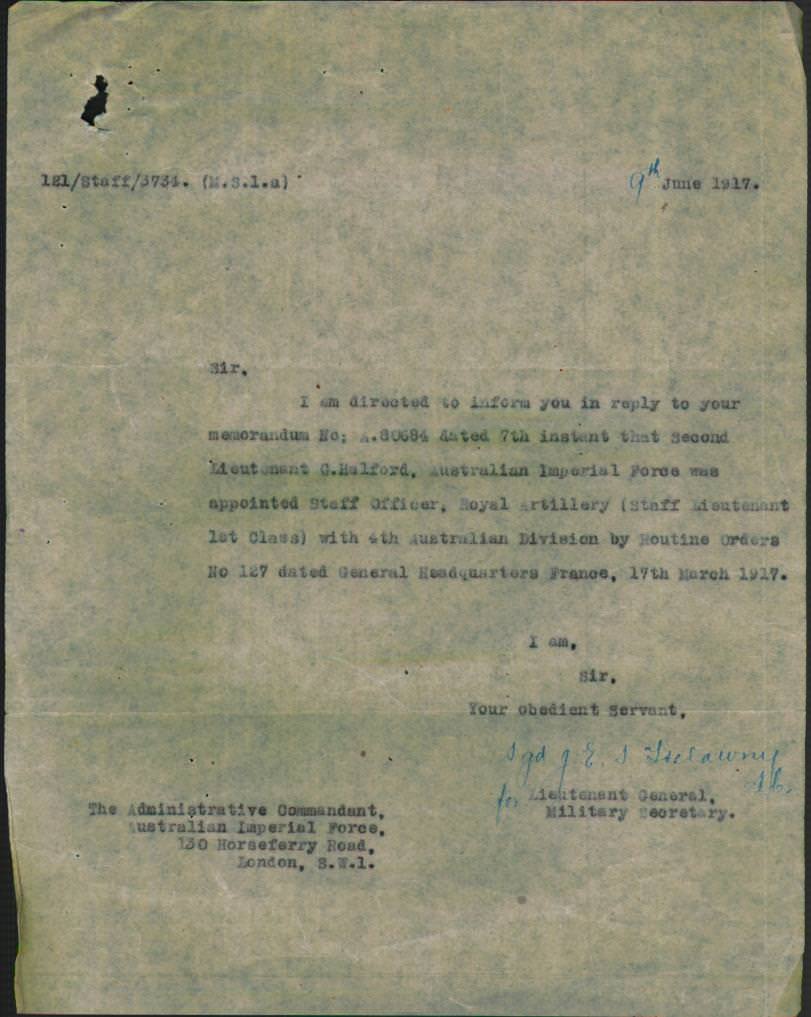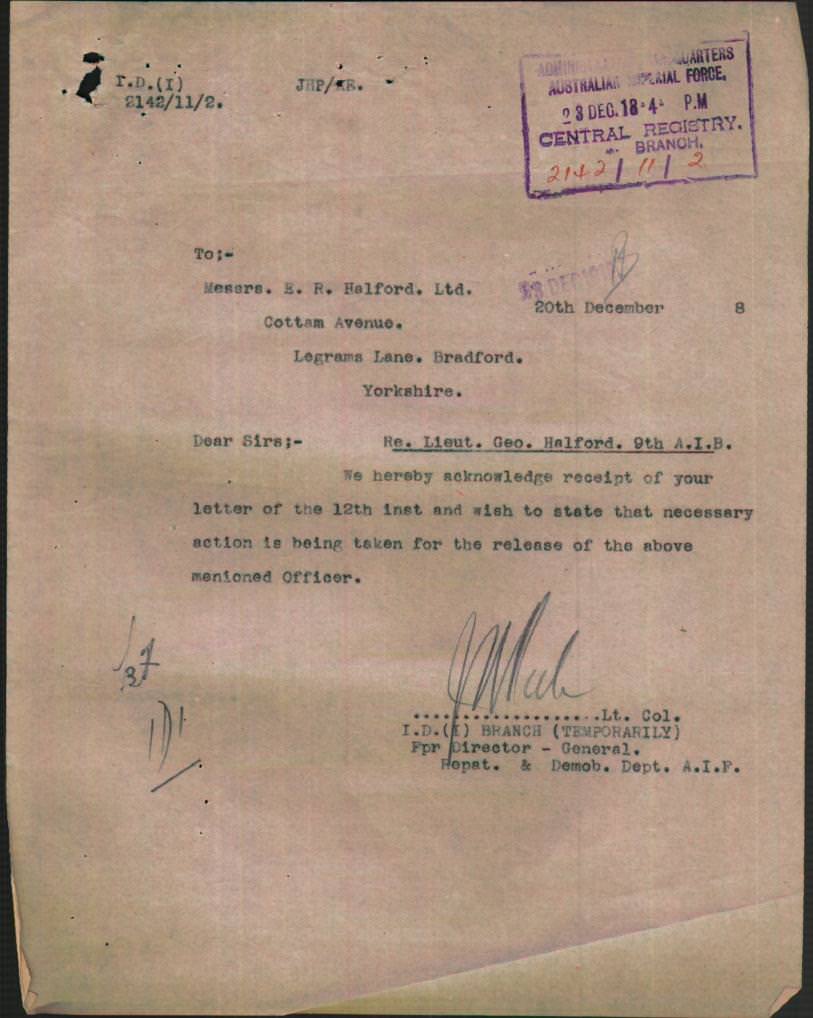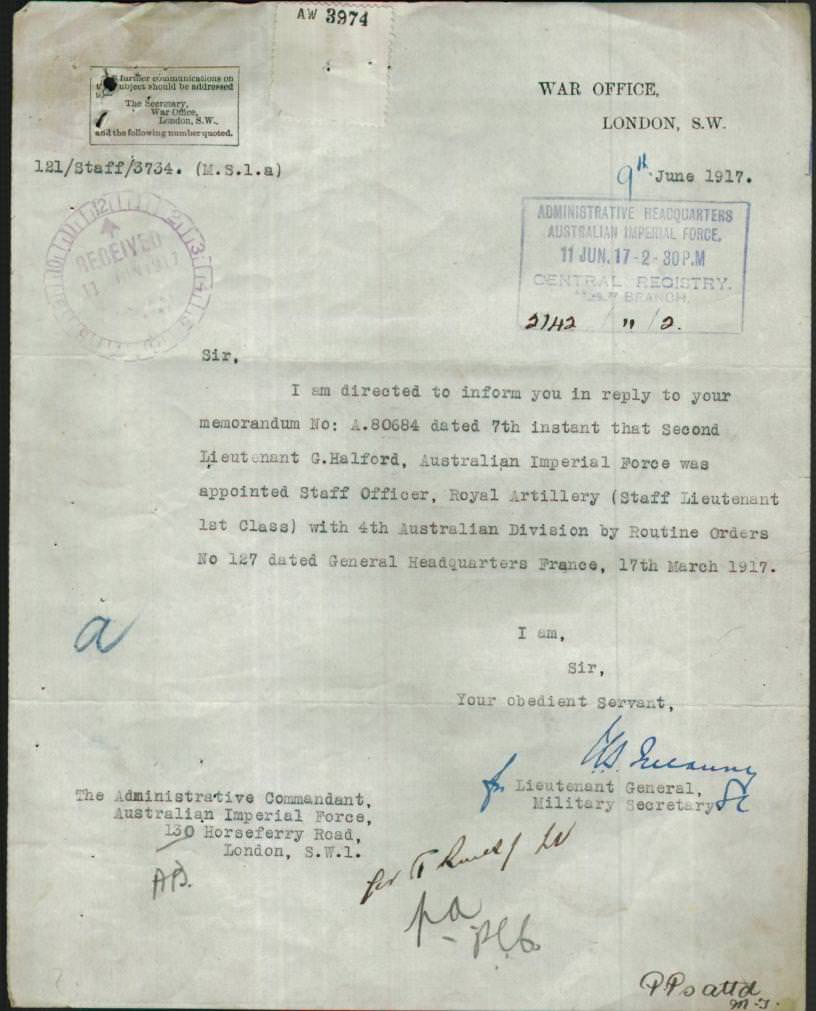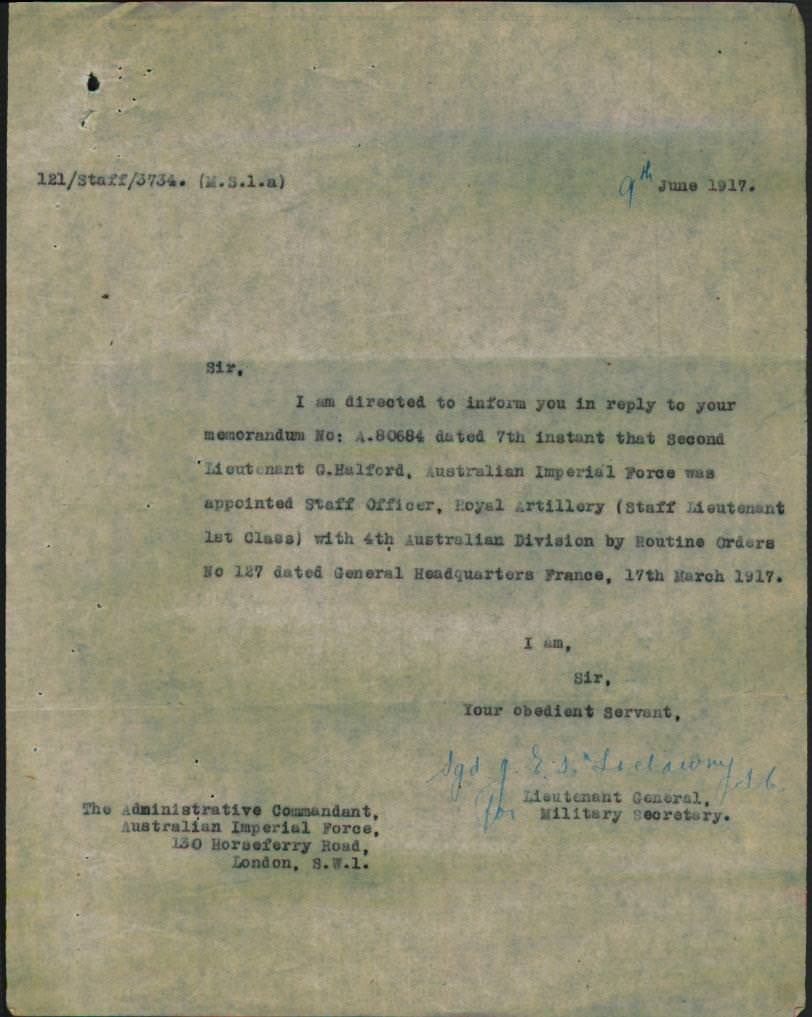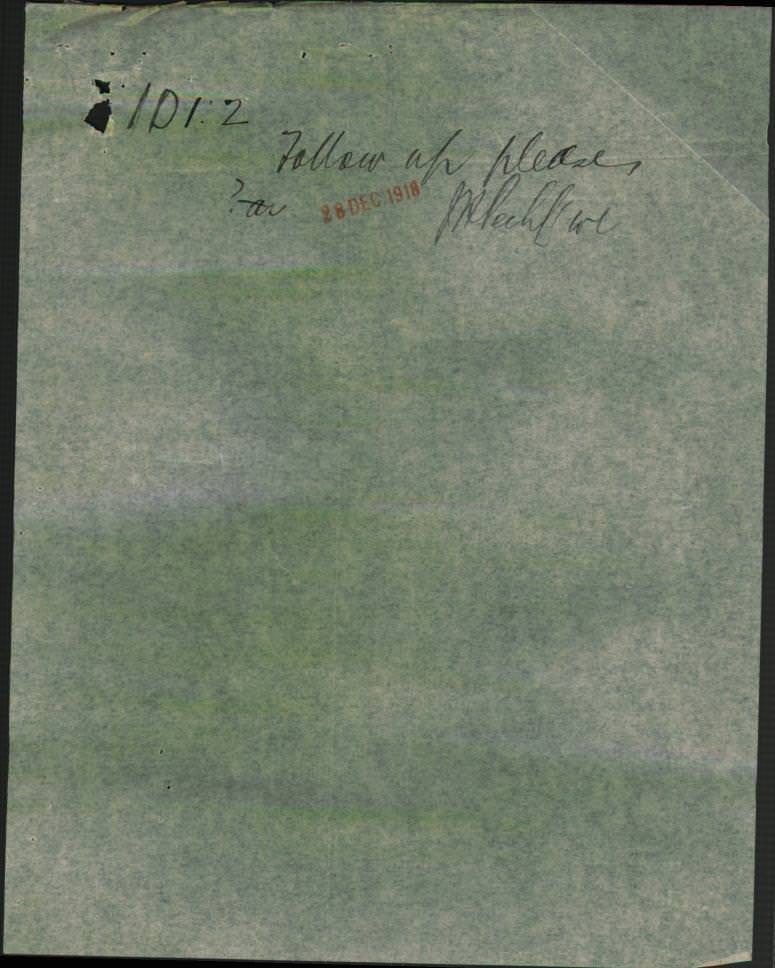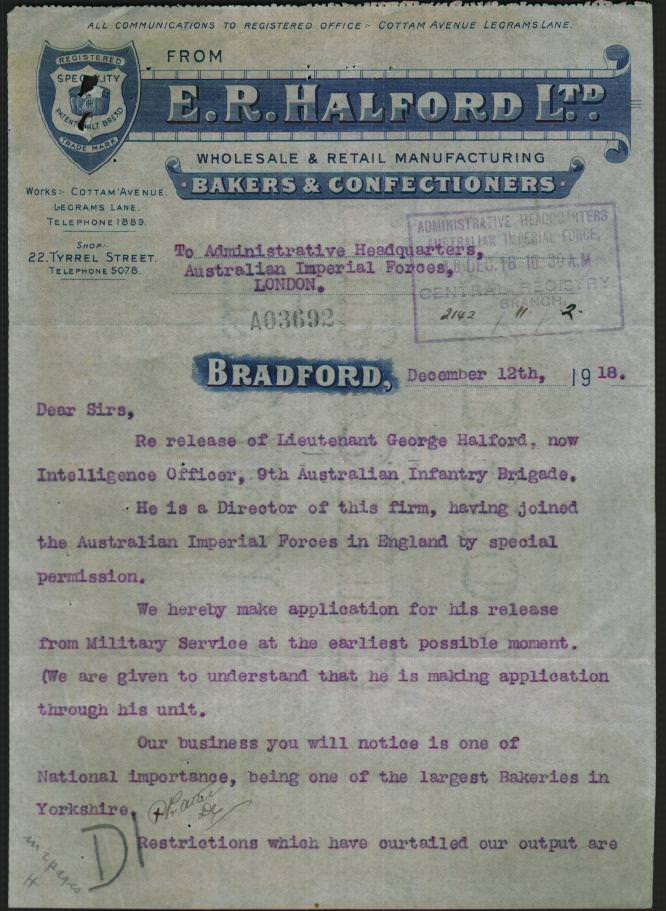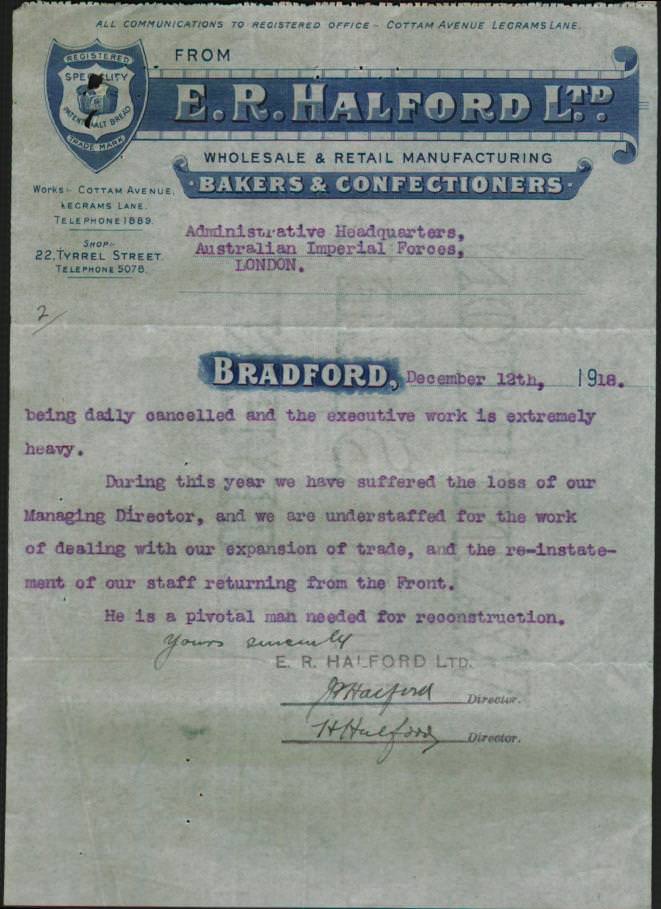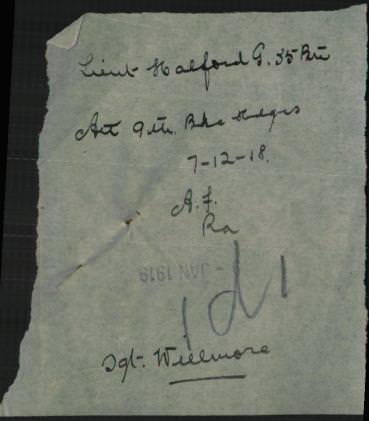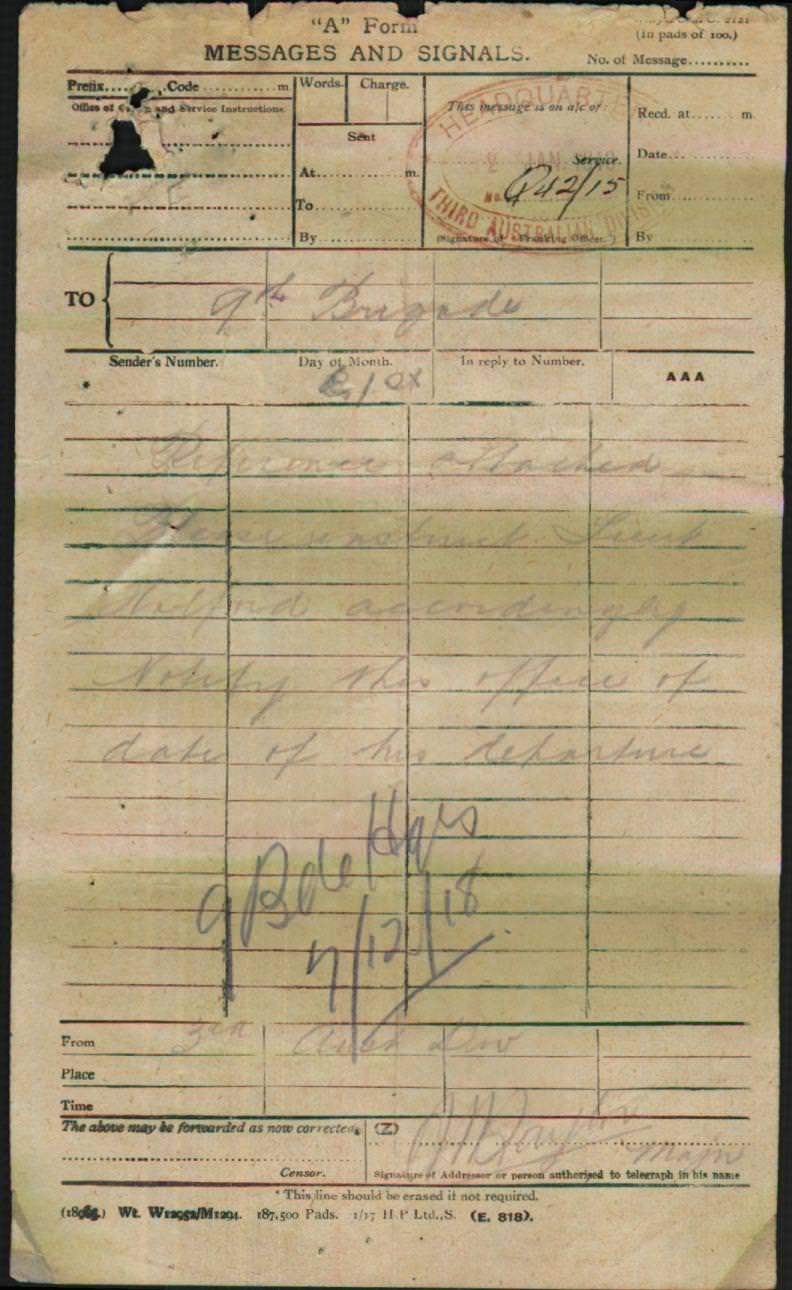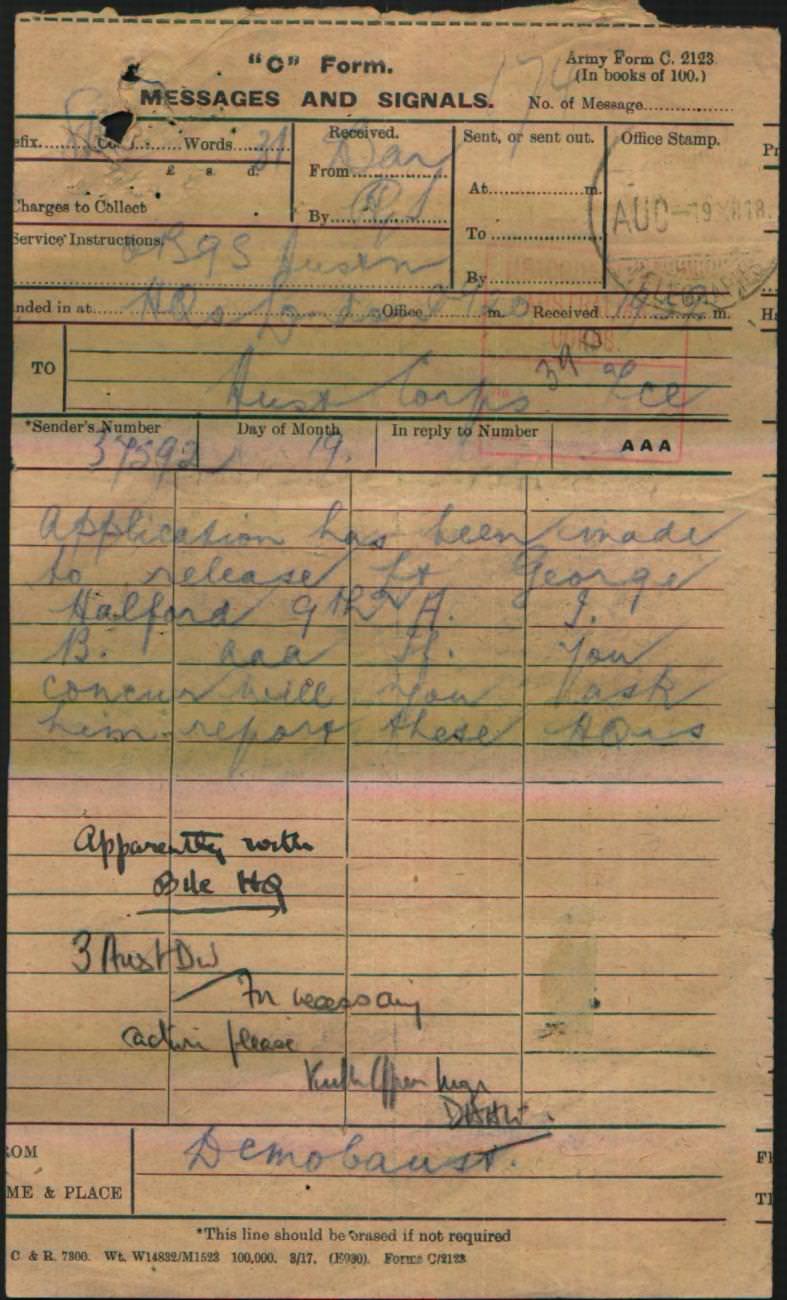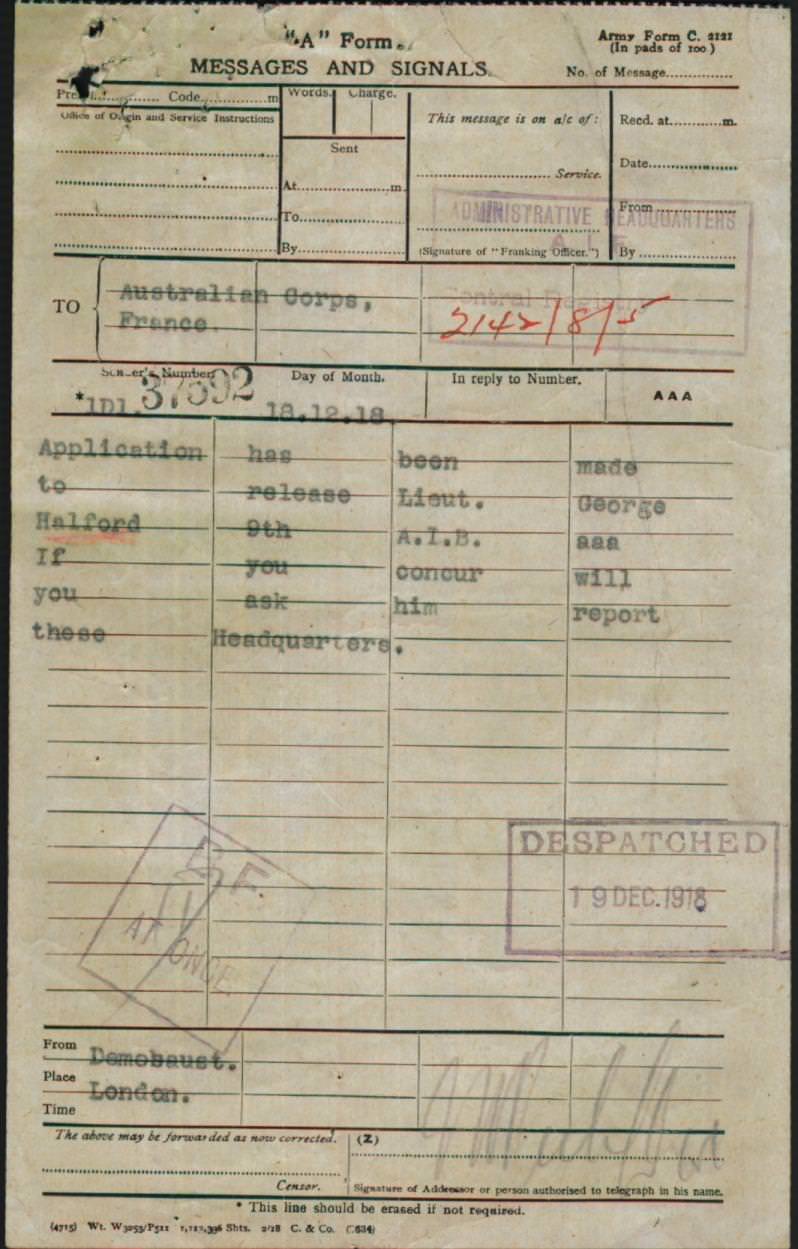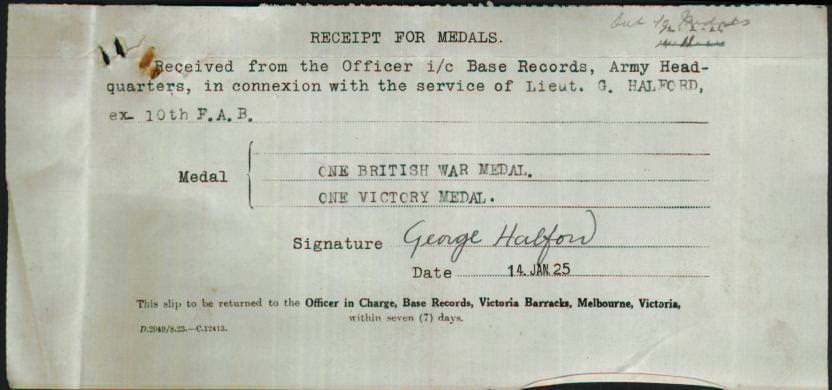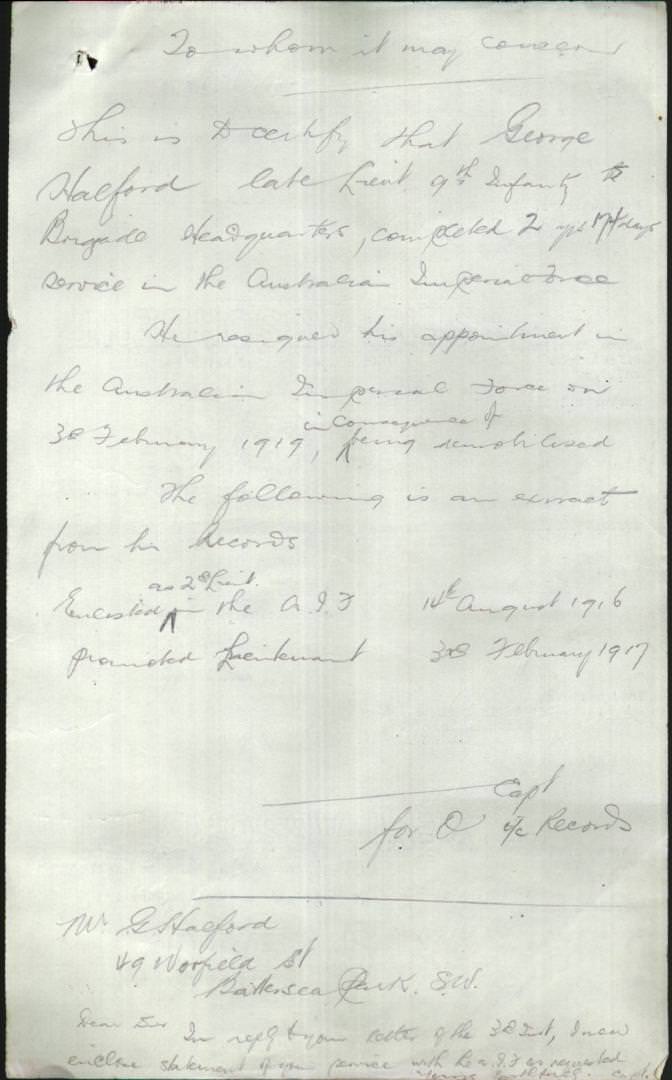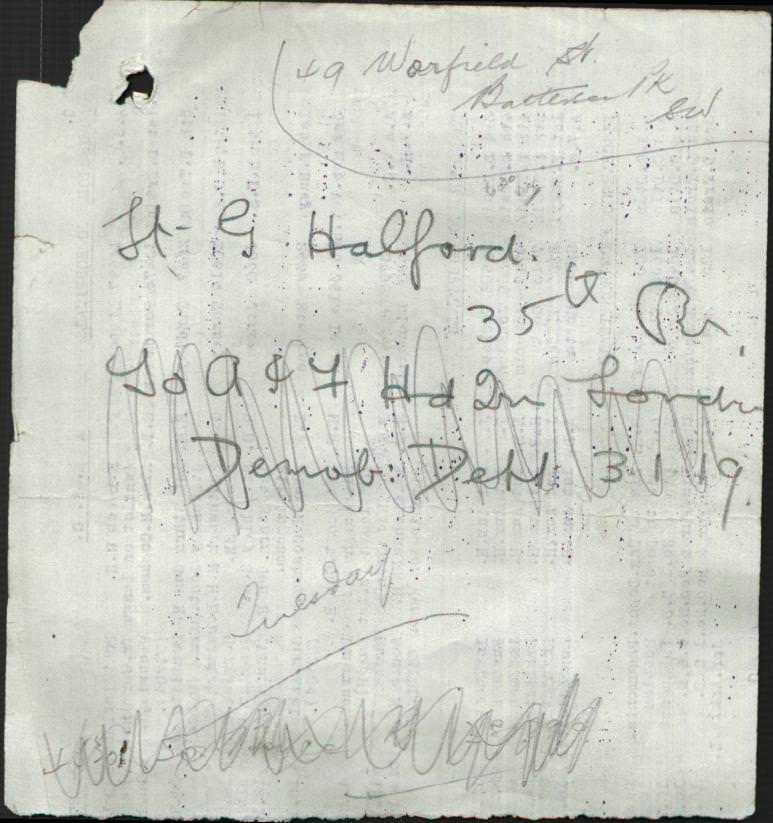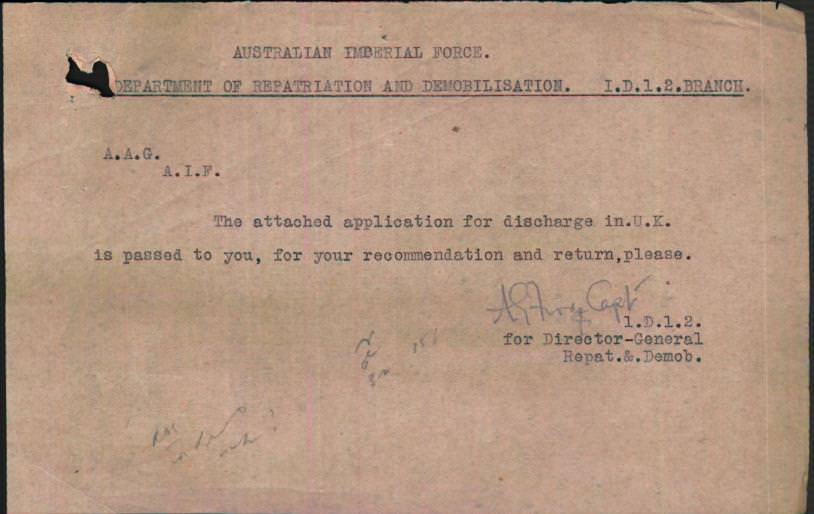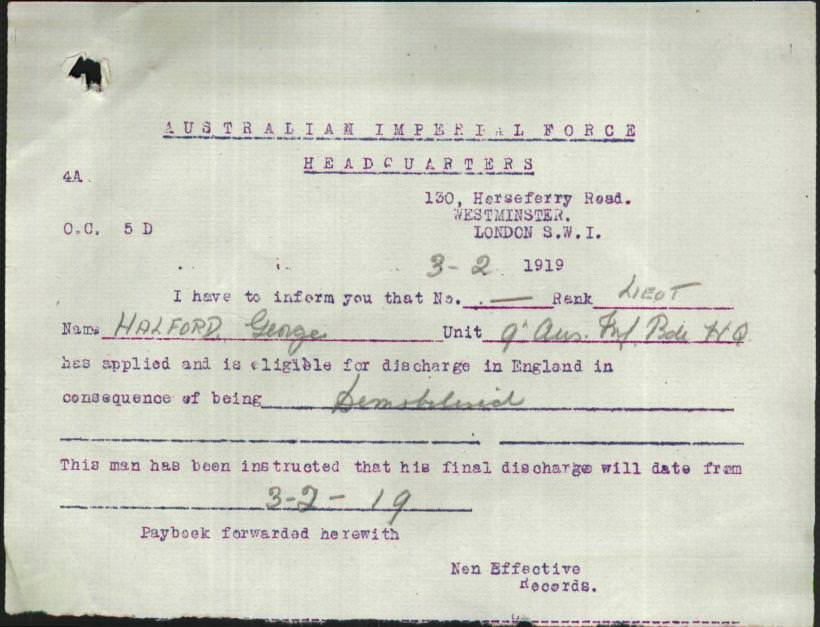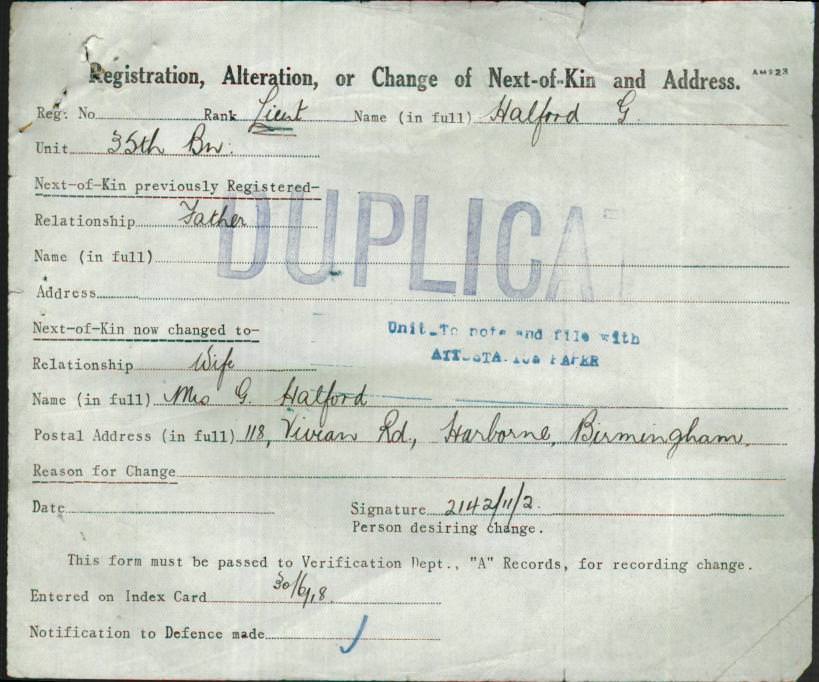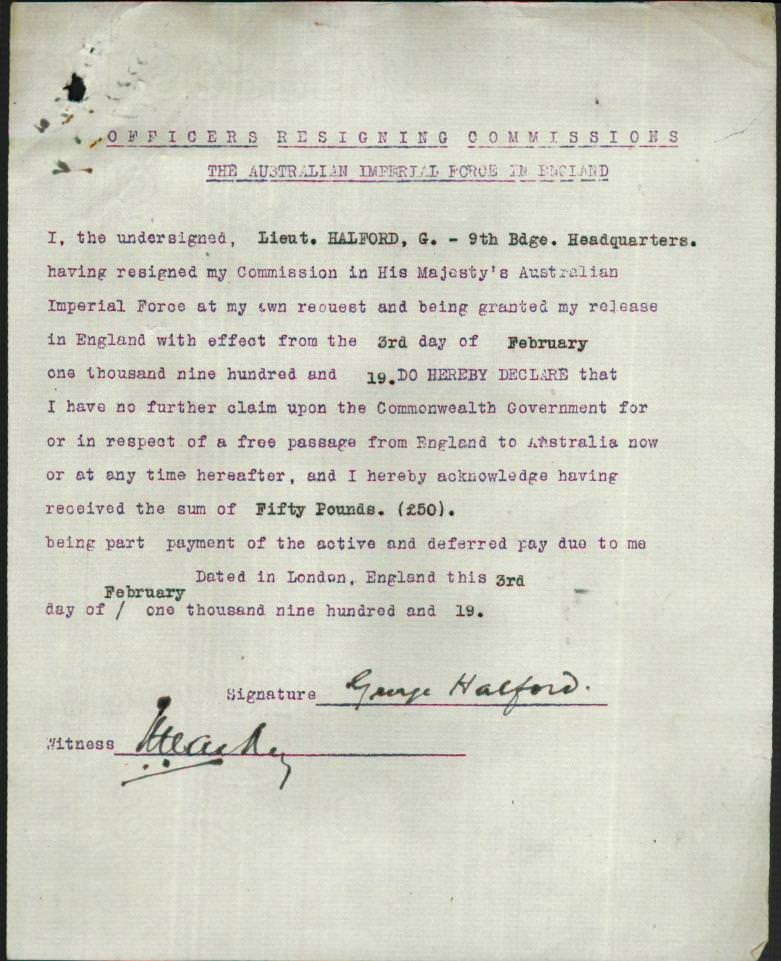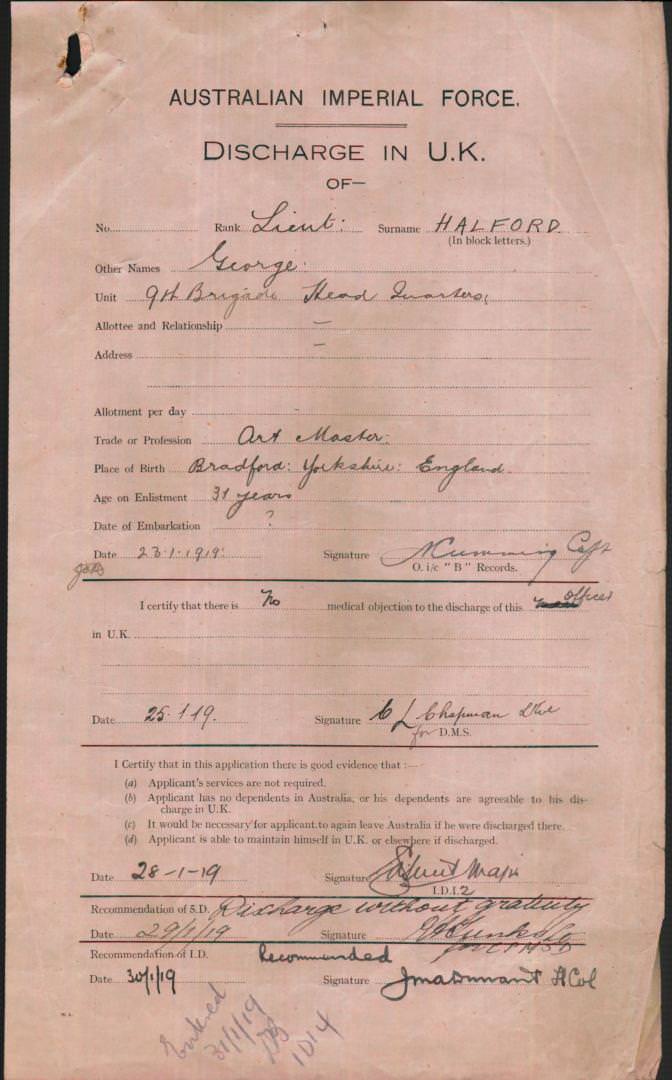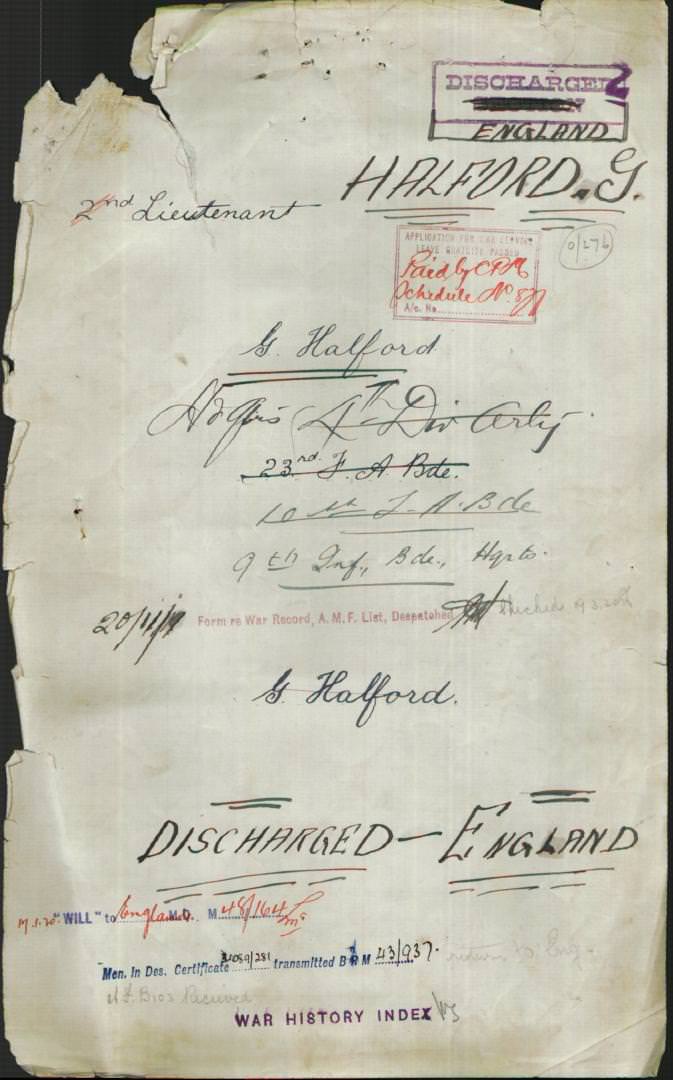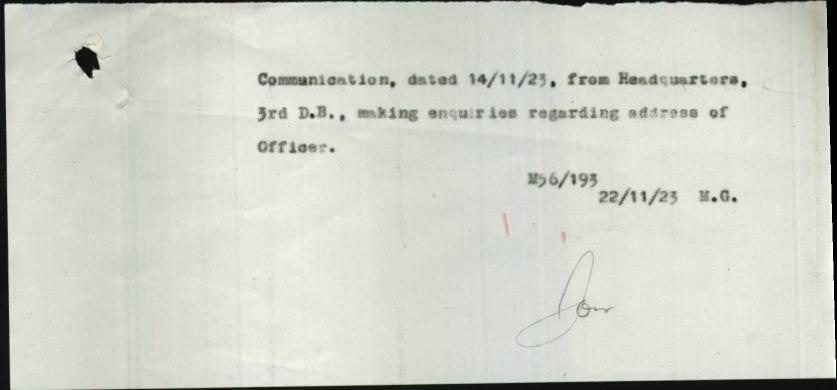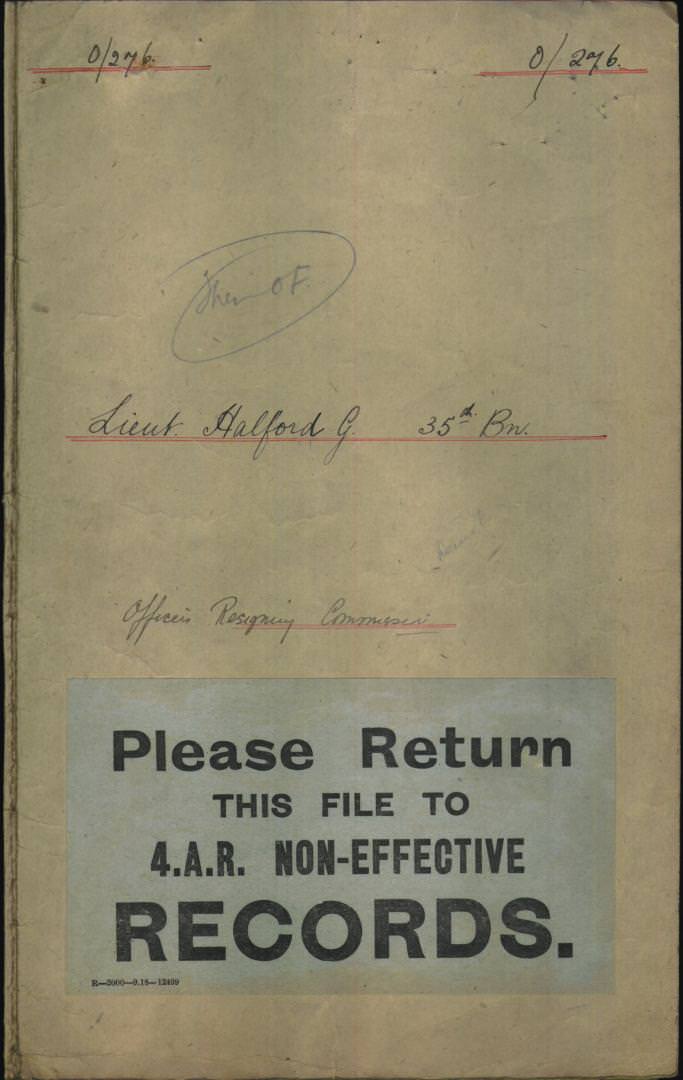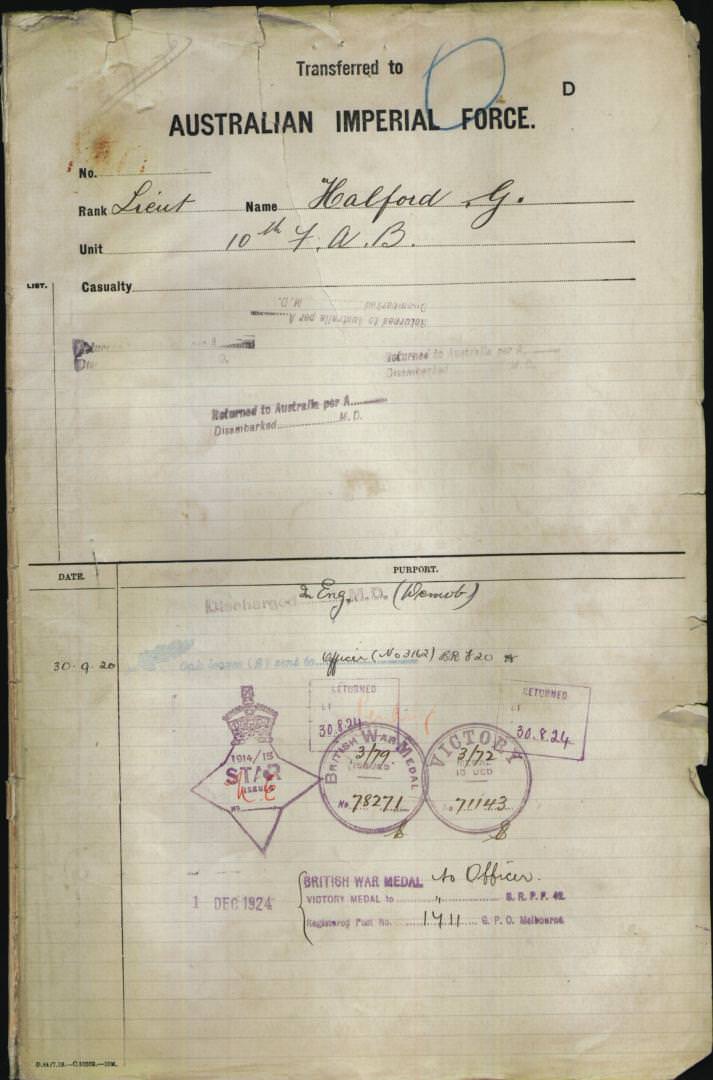 Under Construction; 31/01/2007-18/07/2014.
---
Web Counter
---