James Peter Grant enlisted with the F Company 55 Battalion 3rd Apri 1916 and was transfered to the 4th Reinforcements, 35th Battalion AIF on the 5th of May 1916 and left Sydney on board HMAT A30 "Borda" on the 17th of October 1916 and disembarked at Plymouth, England on the 9th of January 1917. James proceeded overseas to France on the 20th of March 1917. James was admitted to the 7th Field Ambulance suffering from Diarrhoea and transfered to hospital on the 4th of December 1917 and rejoined his unit on the on the 8th of December.
James was Severely Wounded in Action on the 5th of April 1918 and admitted to the 1st South African General Hospital with a Gun-Shot Wound to the right Leg. James had to have his Right Leg Amputated and due to the severe wounds Died of Wounds on the 7th of April 1918.
James is commemerated in perpetuity by the Commonweath War Graves Commission at the Abbeville Communal Cemetery Extension.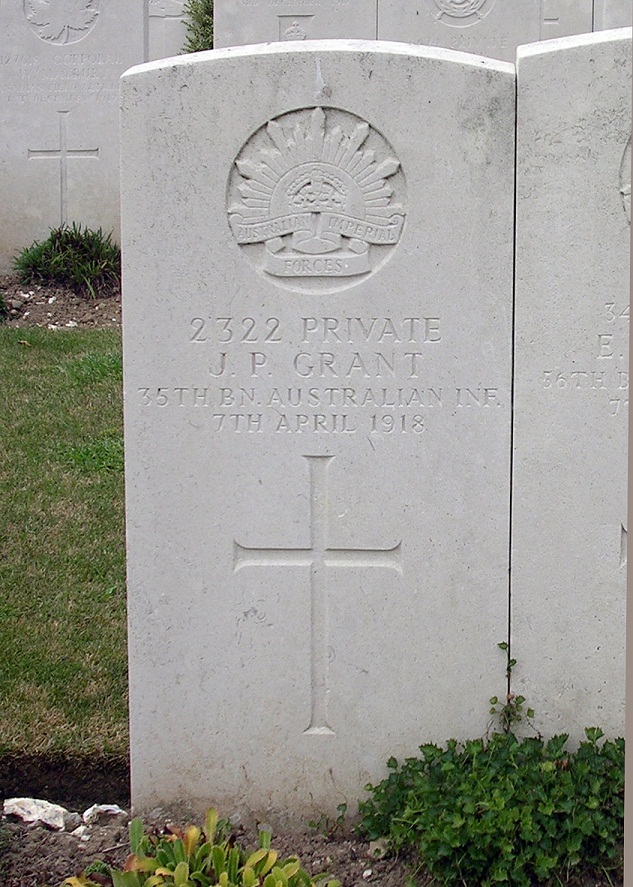 James was married at the time of enlistment but stated that his next of kin was his sister Mary Theresa Grant. James and his wife Isabella Grant had a mutual seperation prior to James enlisting. James lived at 162 Palmer Street, Darlinghurst, Sydney, New South Wales whilst his wife Isabella lived at 10 St George Road, Malvern, Victoria.
After James Died of Wounds his next of kin was advised of his death but his Medal's Memorial Plaque and Scroll were held until an invesigation was conducted into who should receive his Medals etc. James Stated in his will dated 6th June 1917 that "In The event of my death I give the whole Whole of my property and effects to my sister Mary Theresa Grant of 10 St George Road, Malvern, Victoria, Australia.
The Australian kit Store at Fulham, England forwarded to Mary Theresa Grant his personel effects on the 27th of April 1918 being letters, wallet, note book,YMCA booket, 2 Religious Books, Metal cigarette case, Purse,Pouch,Compas, Hankerchief, Belt, Silcer Chain, Scissors, Knife, Silver Matchbox.
The Australian Base Records Office wrote to Mary stating that she was the next of kin but from filed records it appeared that James had a widow and that further investigations were needed under "Deceased Soldiers Estate Act 1918" to dispose of his War Medals etc, dated 12th April 1921. Mary enlisted W.R.R.Blair, Son & Falconbridge Solicitors, of Collins Street, Melbourne to assist he in her claim of her brothers Medals etc.
The Australia Deceased Section sought information from the District Finance Officer 2nd Military District as to who received Jame's Gratuity Payment. The Finance Officer replied on the 13th of July 1921 and informed the Officer in Charge of Base Records, Melbourne that Mrs Isabella Deborah Grant (Widow) of 50 Coppin Street, East Malvern, Victoria was the recipient of his Gratuity Payment. With that information Isabella received James's War Medal's and Plaque in October 1920.
James's Memorial Plaque 342400 was acquired from Jack Langley Medals in Sydney in July 2006 and is now in the Harrower Collection.
Military Records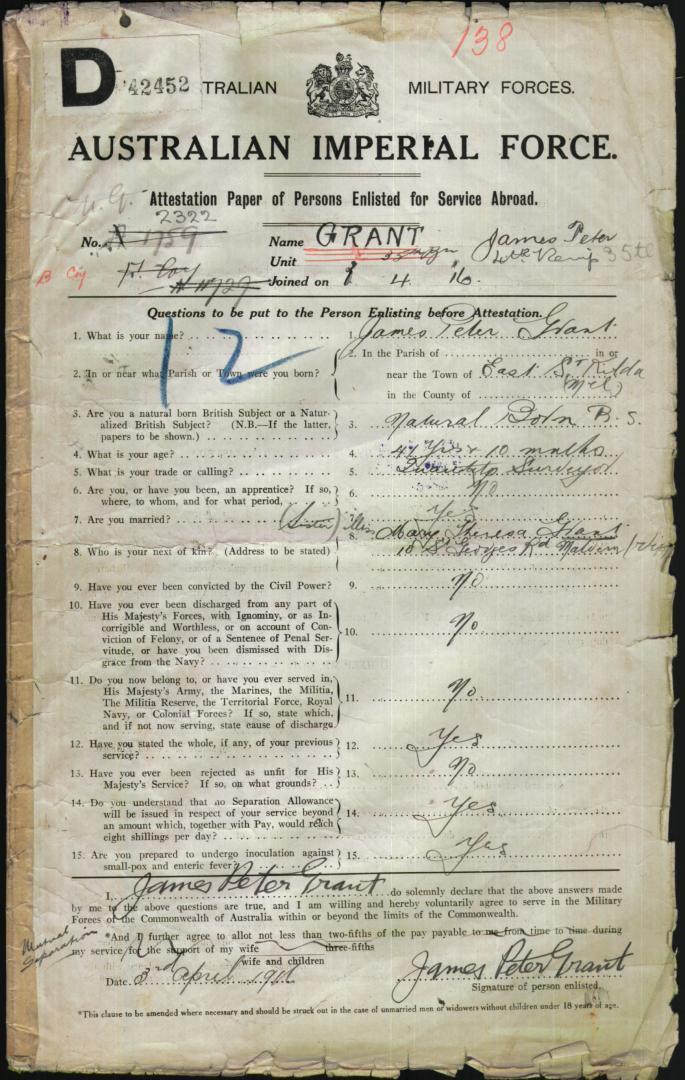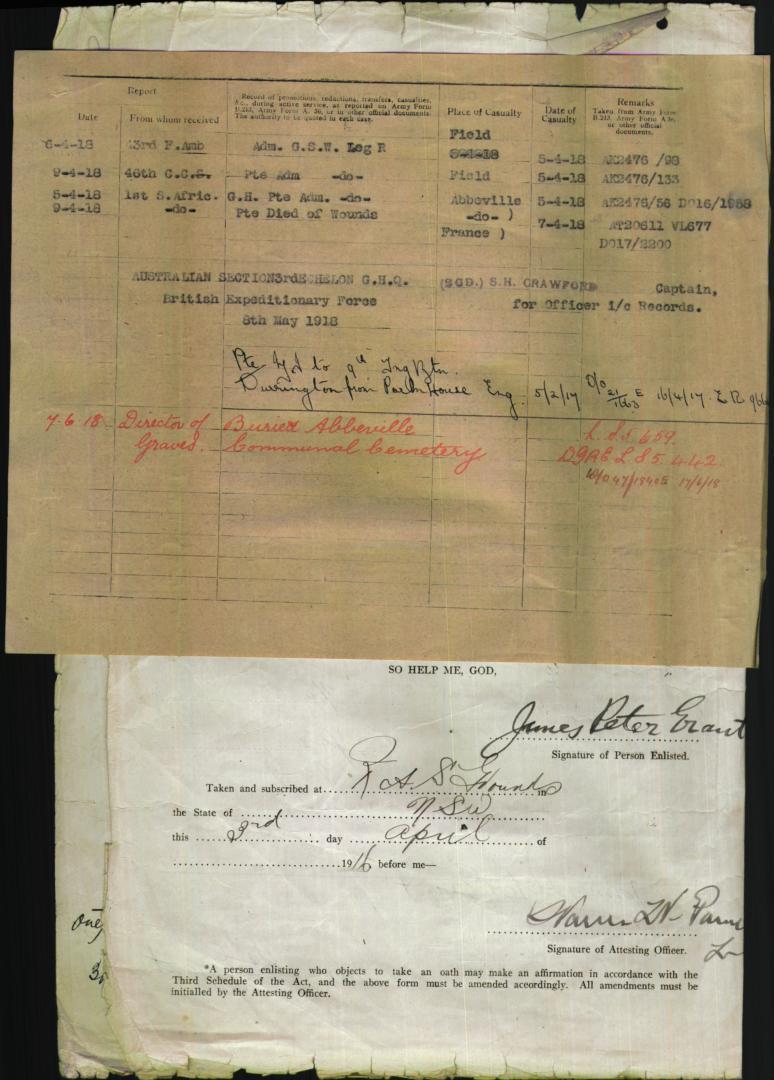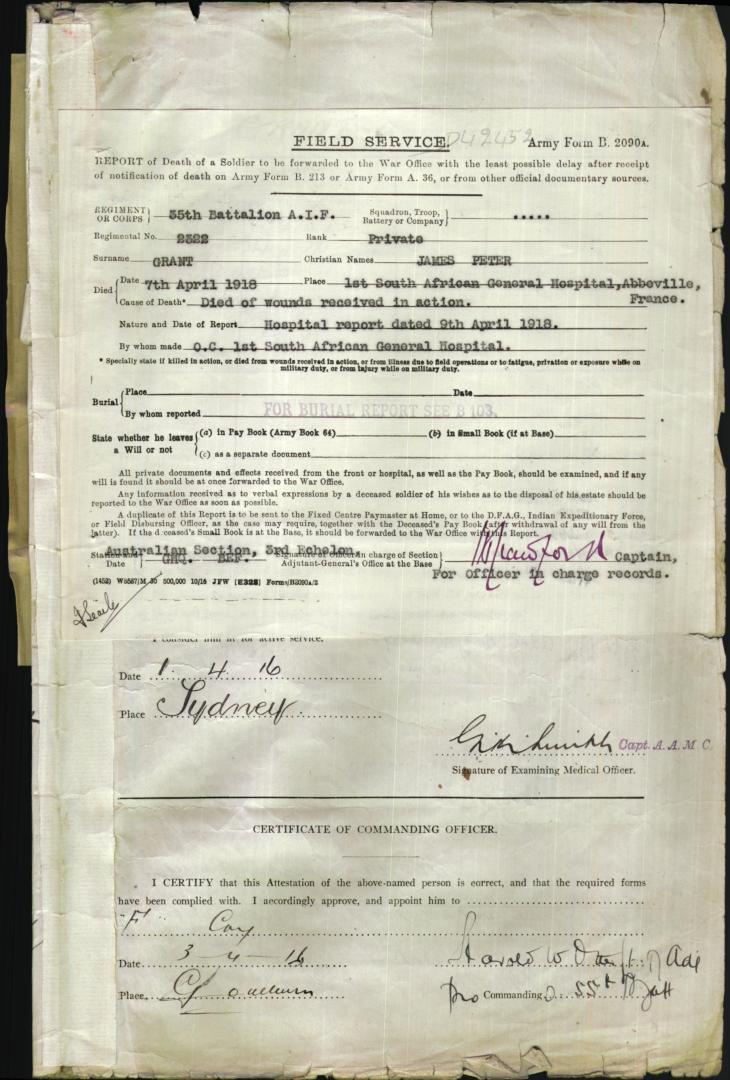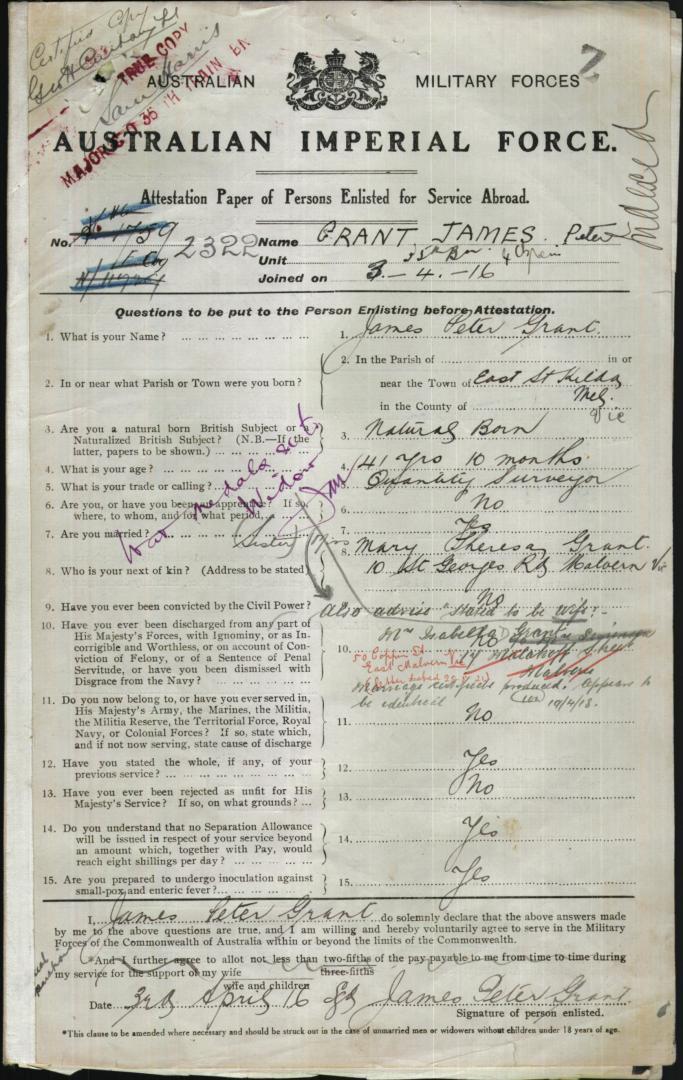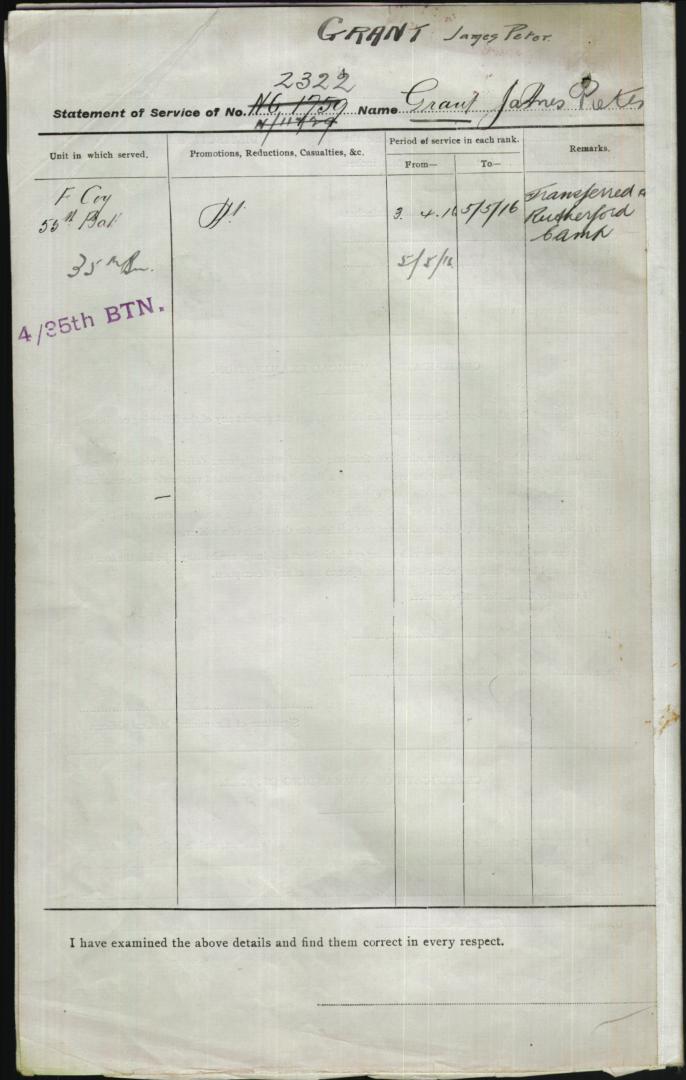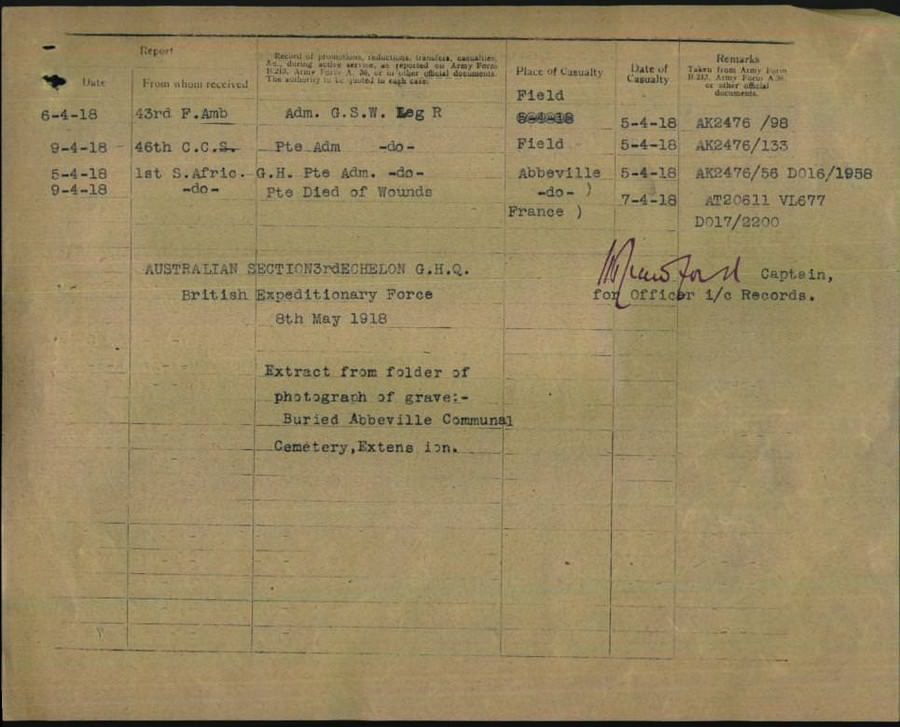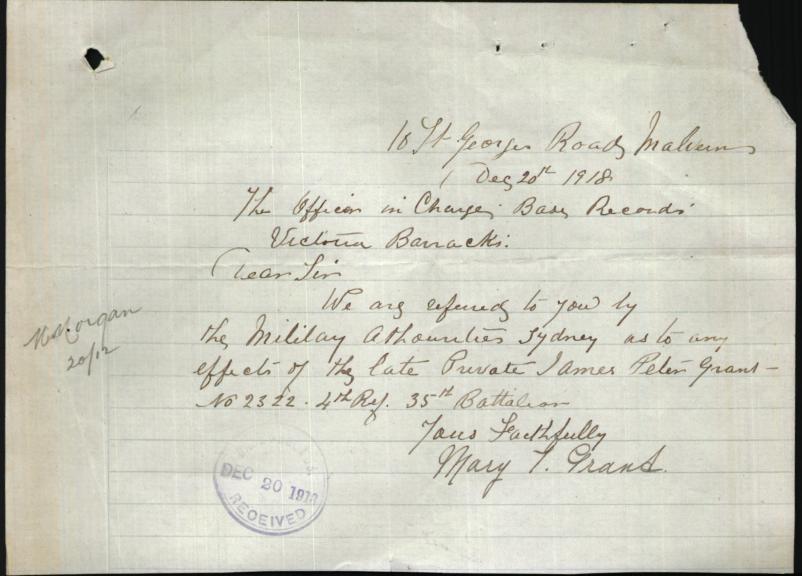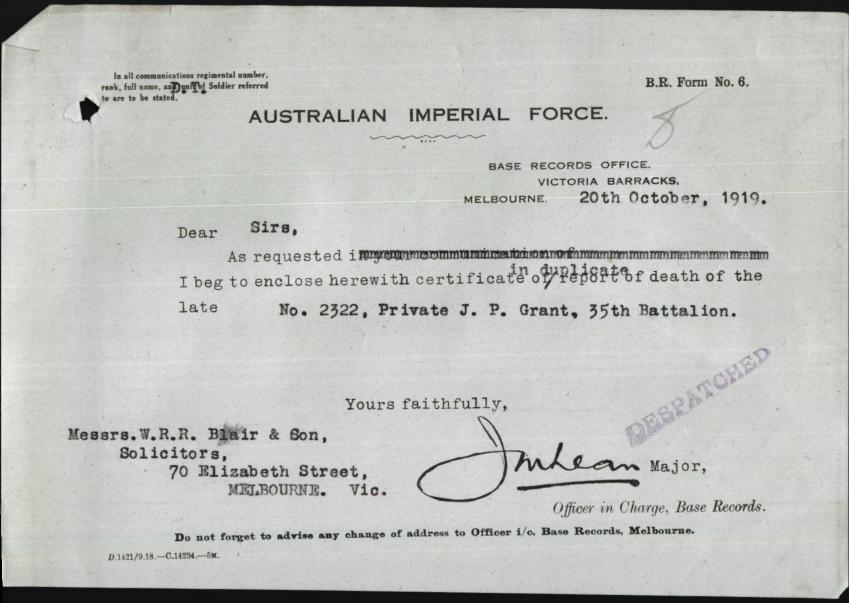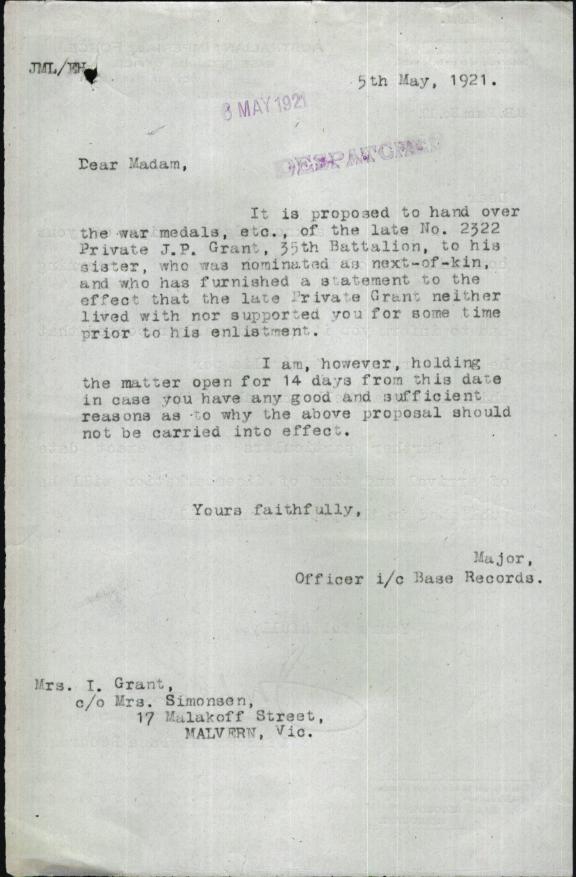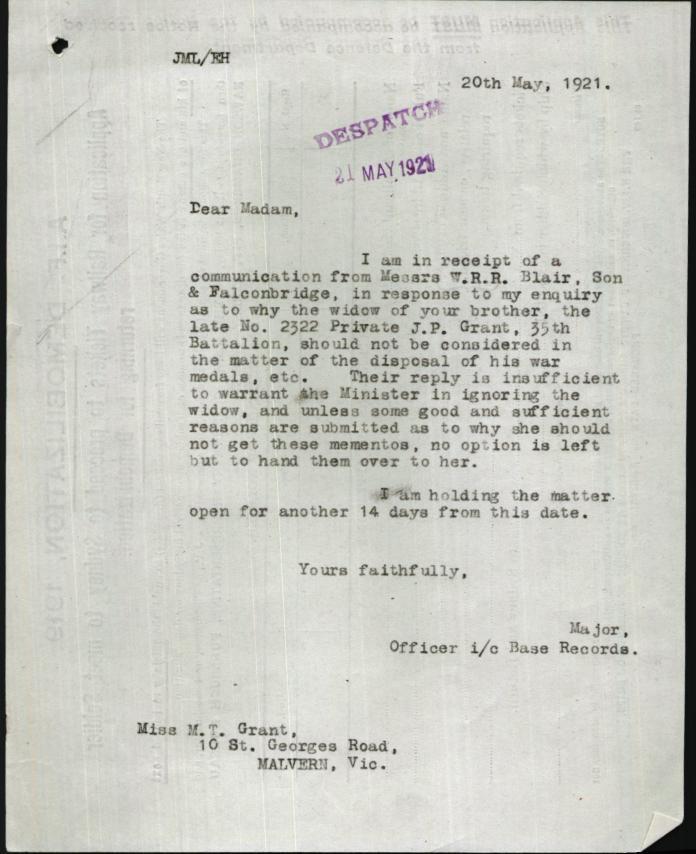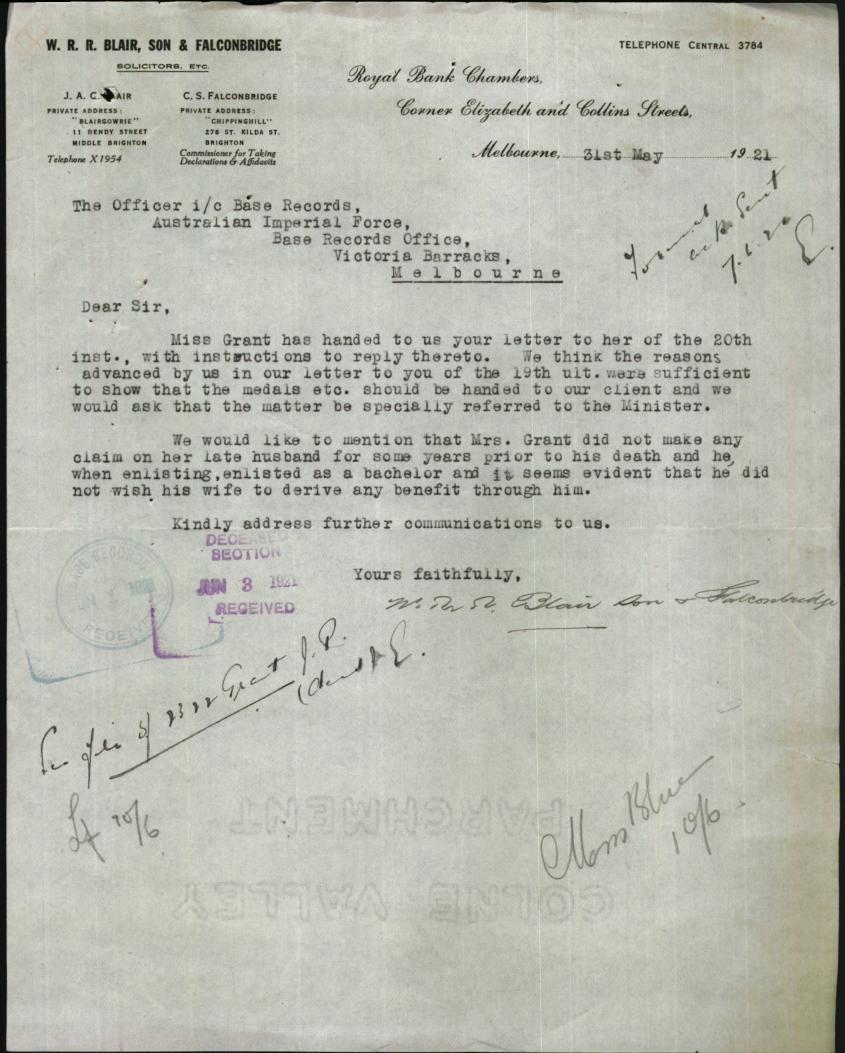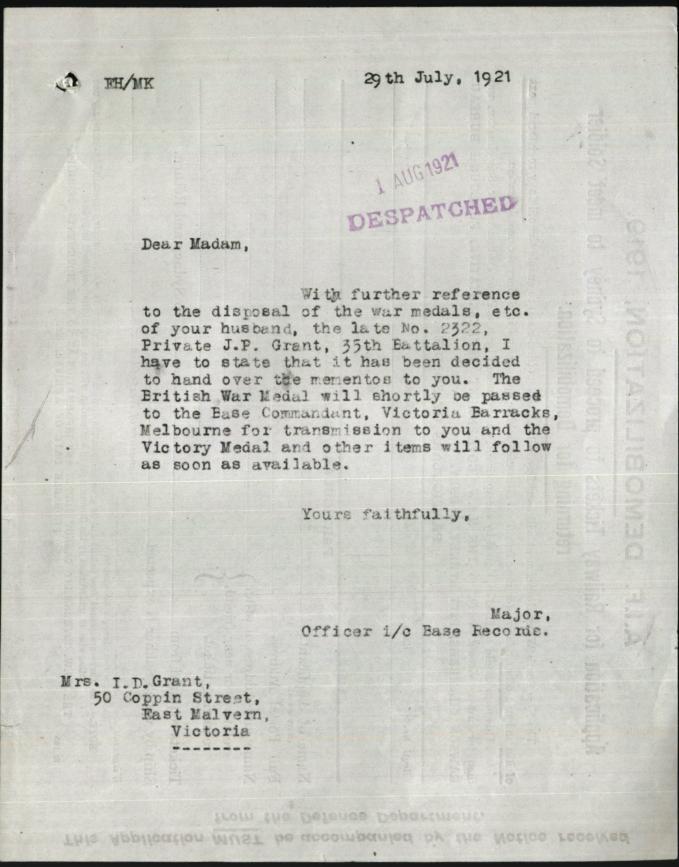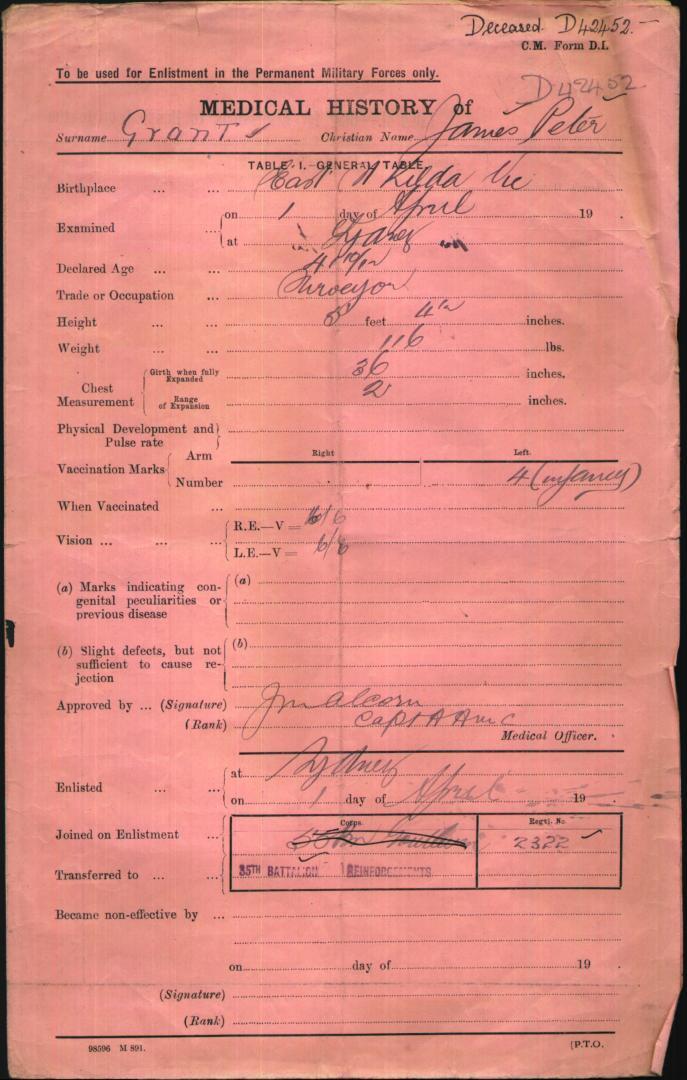 © Commonwealth of Australia (National Archives of Australia)
Under Construction; 26/07/2006-09/02/2017.
---
Web Counter
---