James Freeman enlisted in Sydney on the 12th of January 1918 and was transfered from the Rifle Reserves to the 35th Battalion AIF. He left Sydney on board HMAT "Osterley" on the 8th of May 1918 and disembarked in Liverpool, England on the 10th of July 1918. He proceeded overseas on the 26th of September from Folkston, England and trained at Rouelles, France before being taken on strength with the 35th Battalion on the 5th of October 1918.
James was admitted to hospital and was returned to England and admitted to the 3rd Australian Auxillary Hospital at Dartford, Kent, England on the 3rd of April 1919. James returned to Australia on board the "Suevic" on the 23rd of July and was discharged on the 4th of September 1919.
Jame's British War Medal: 81944 and Victory Medal: 77375 to PTE 50865 J FREEMAN 35BN AIF were acquired at auction in November 2006 and are now in the collection.

Family Information
James was a single 22 year old Labourer from 151 Darling Street, Balmain, New South Wales upon enlistment. He lived there with his mother Mary. His sister Mrs Bella Hollis lived at Donaldson Street, Brisbane, Queensland. In 1929 his mother was living at Williewa Street, Portland, NSW.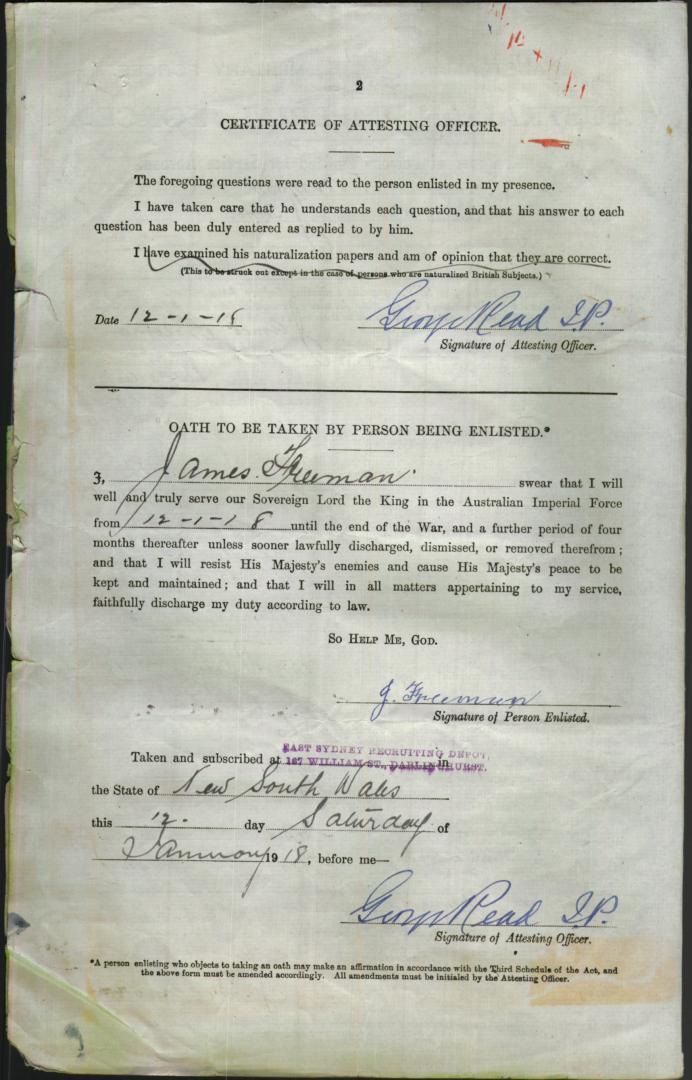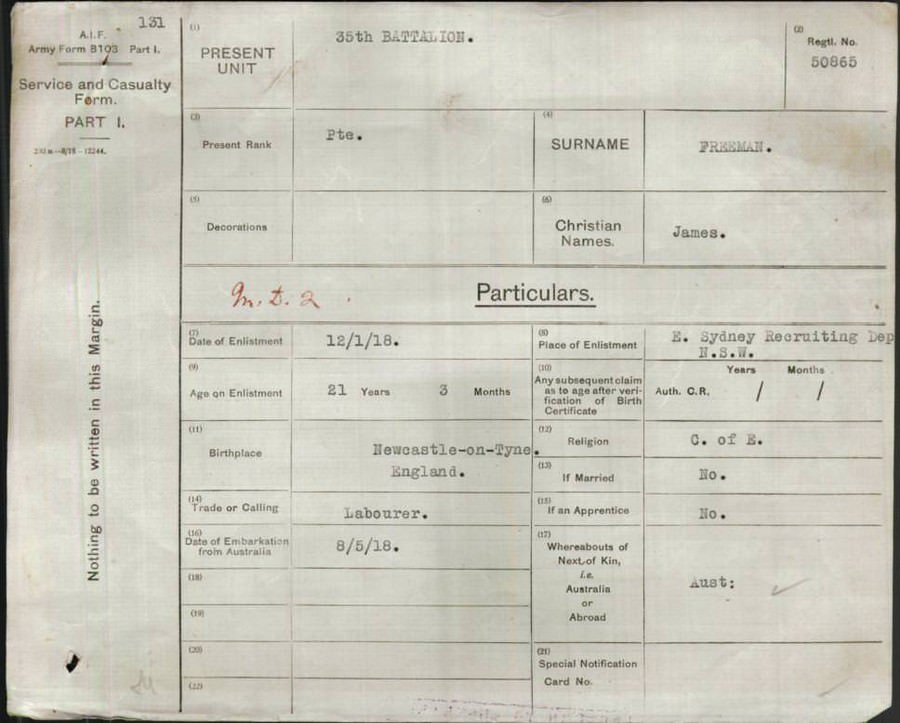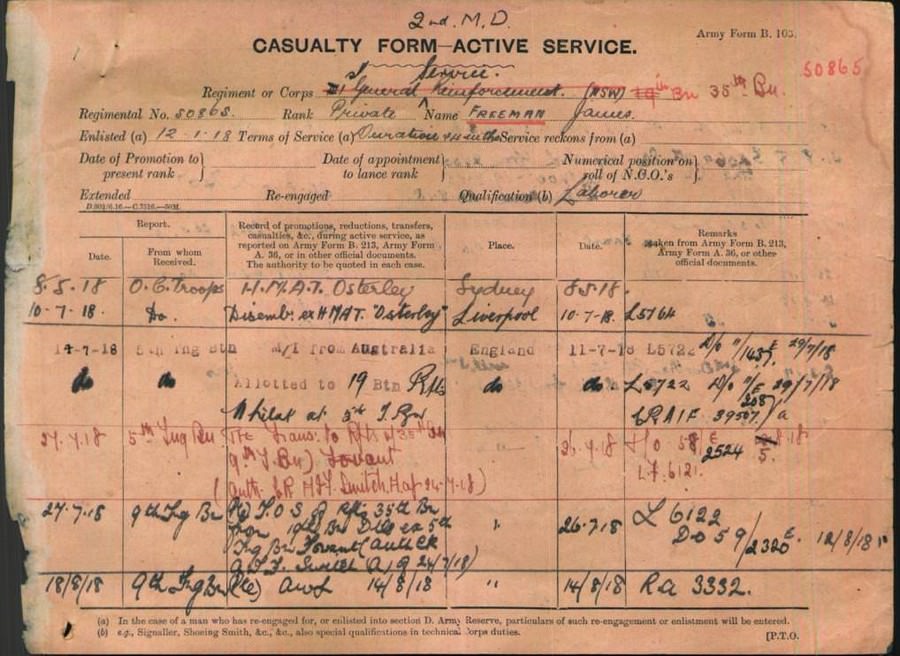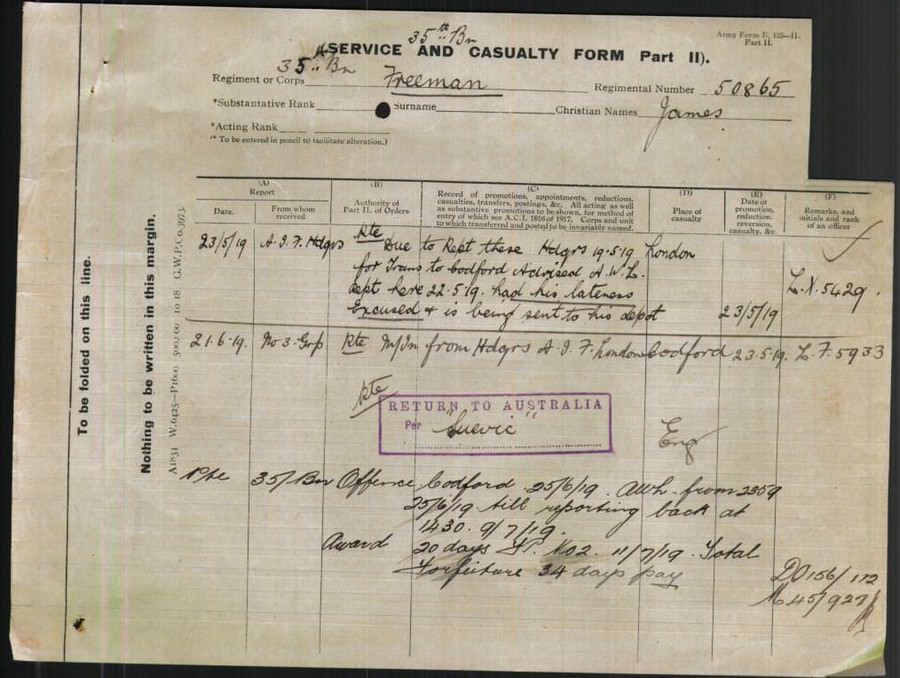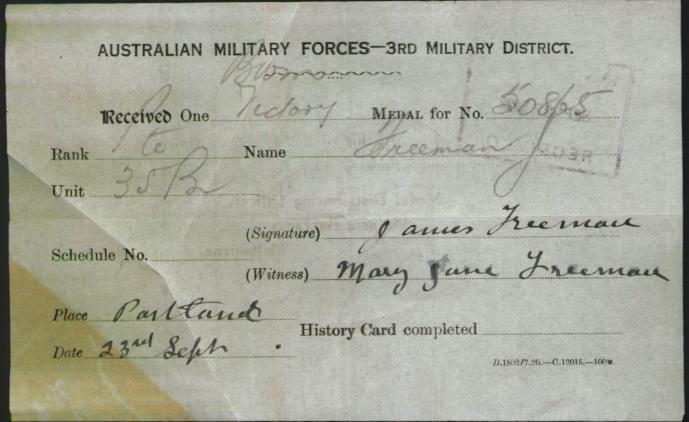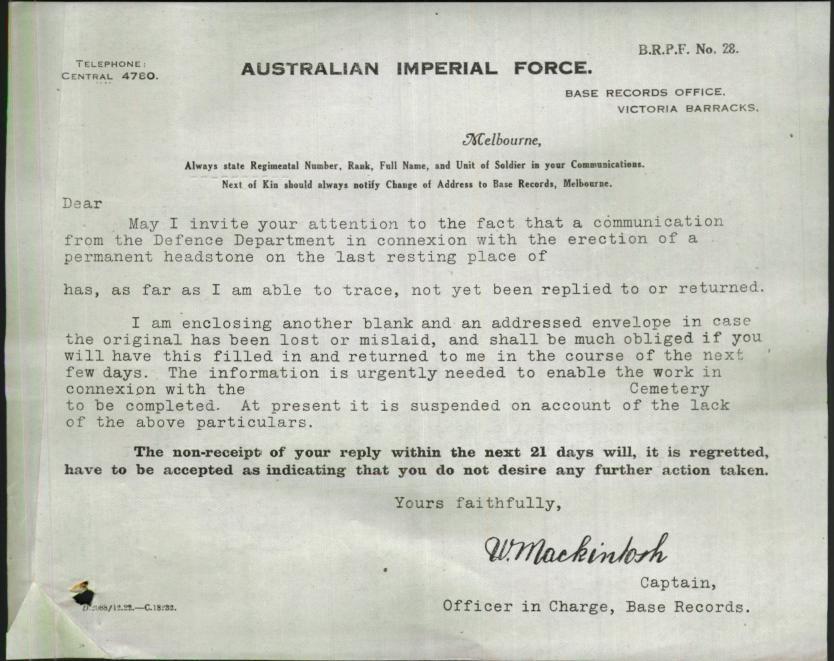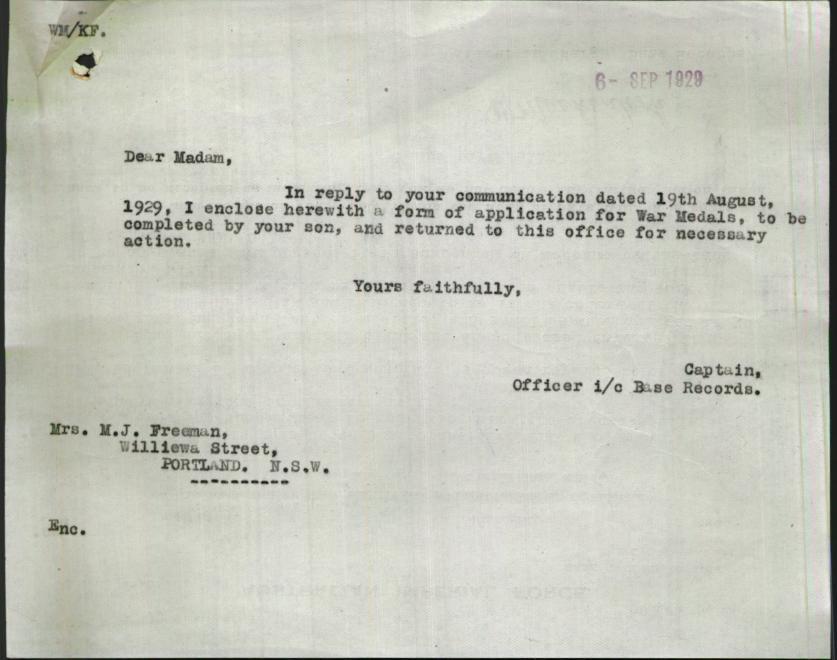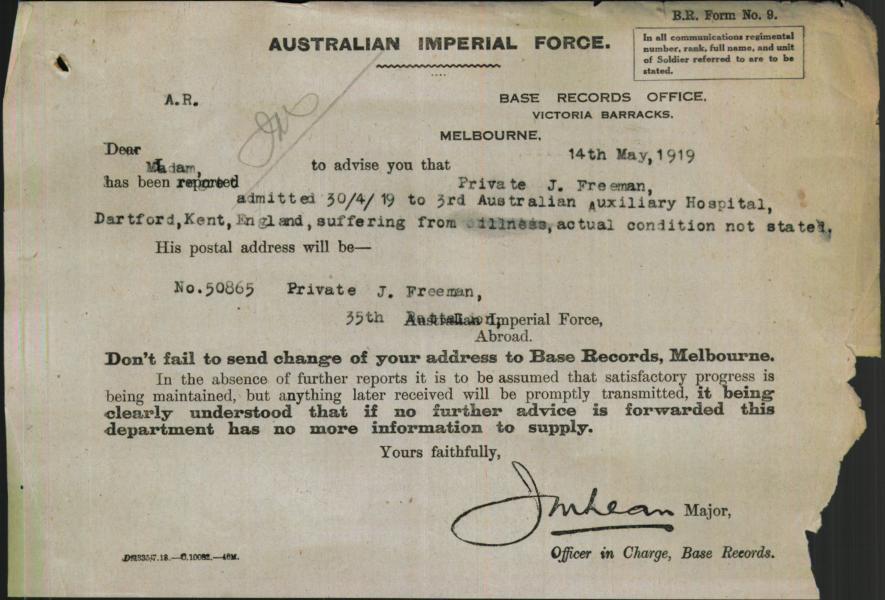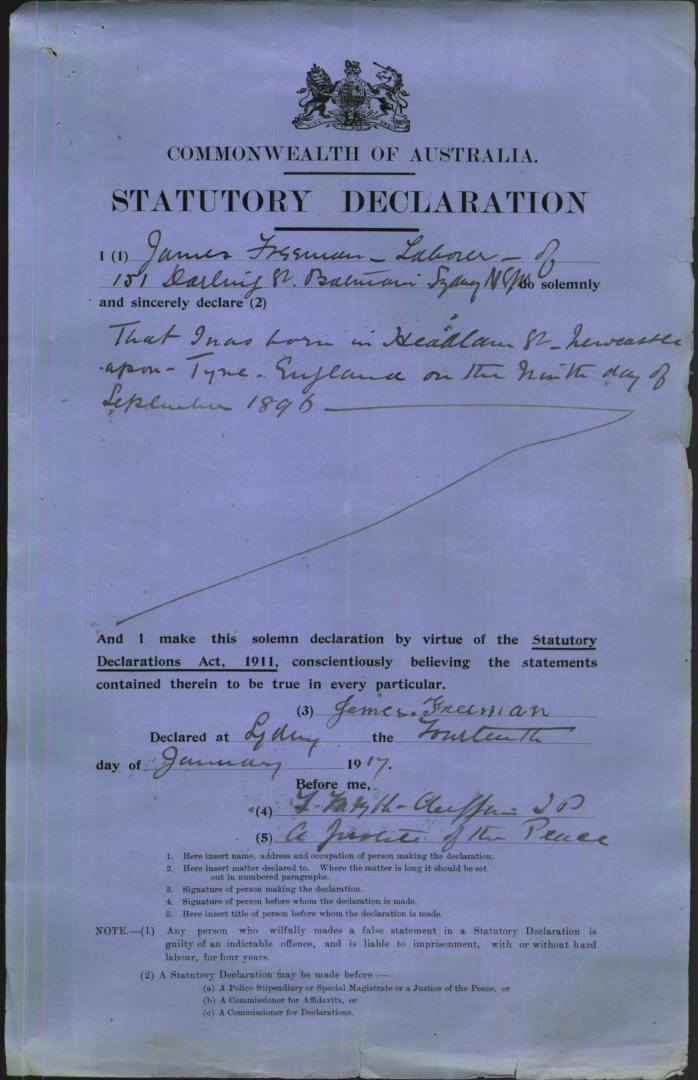 (Australian National Archives)
UNDER CONSTRUCTION 15/11/2006
Under Construction
---
Web Counter
---