William Scott Murray Findlay enlisted on the 19th July 1916 RTA 15th June 1919.
Family Information
William was a single 20 year old Coal Miner from Holmsville via Wallsend, N.S.W. upon enlistment. He served for 5 years with the Senior Cadets.
Good original Victory Medal to 3105A Serjeant William Scott Murray Findlay 35th Battalion AIF. A 20 year old miner from Airdrie Scotland, enlisted August 1916. There are 37 pages of file in Australian Records. Wounded in action October 10th 1917, shell wound (severe) left thigh and chest. Wounded in action second time August 22nd 1918, shell wound shoulder. November 30th 1918 conducted crime and was reduced to the ranks by his CO. Some interesting correspondence of the Grand Order of Oddfellows, New South Wales inquiring about wounds and hospitals. Shipment will be in Registered Mail on buyer's risk. Shipment will cost 8 Pounds in Europe or 9.50 Pounds outside of Europe
William served during World war 2 Service number:N467471 enlisting on the 20th July 1943 at New Lambton, N.S.W. with the 32 Battalion Volunteer Defence Corps. He was discharged on the 4th of January 1945.
Victory Medal:56955 to SGT 3105A W S M FINDLAY 35BN AIF was acquired at auction from a dealer in the Netherlands in November 2010 and is now in the collection.
Military Records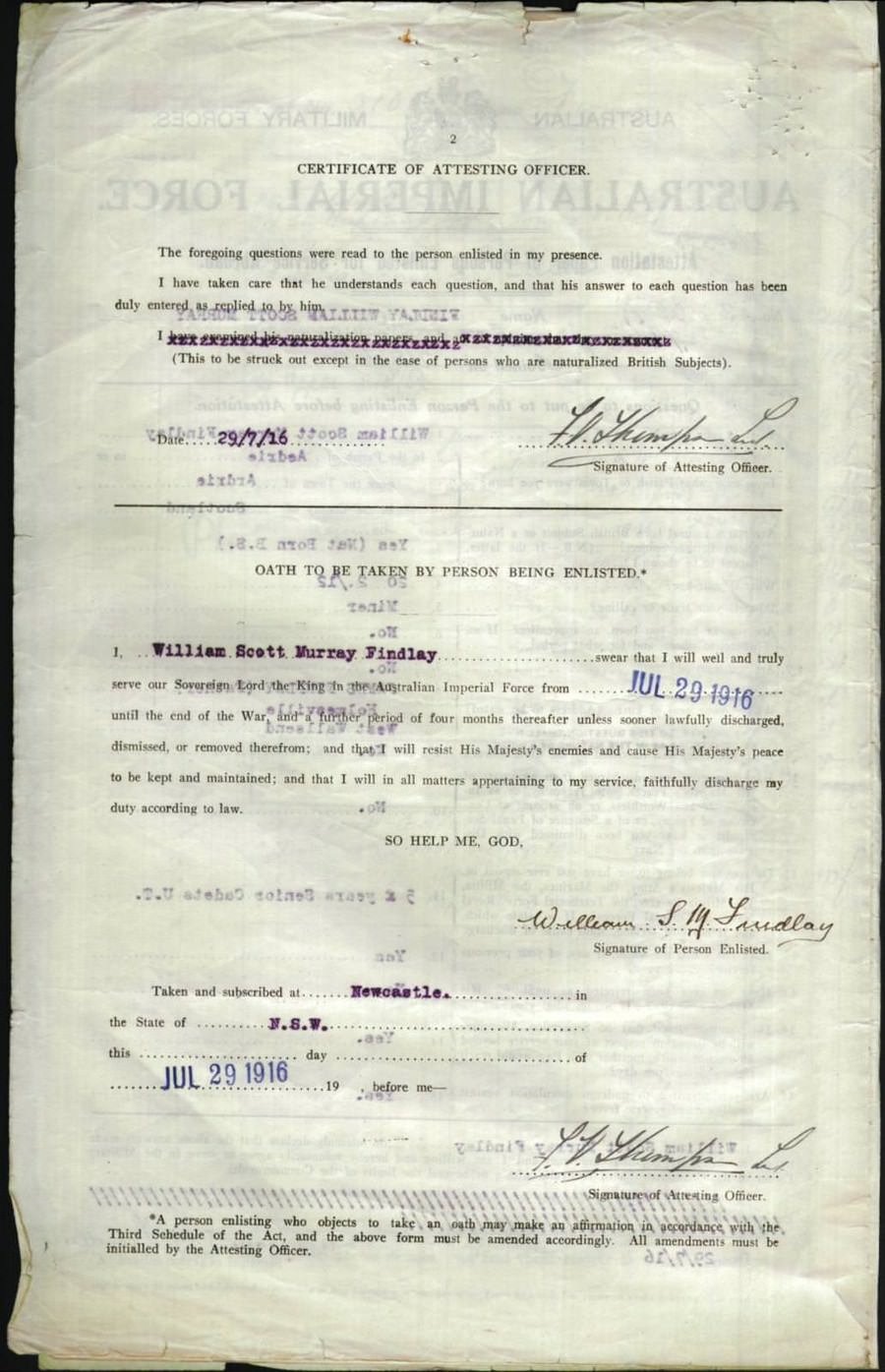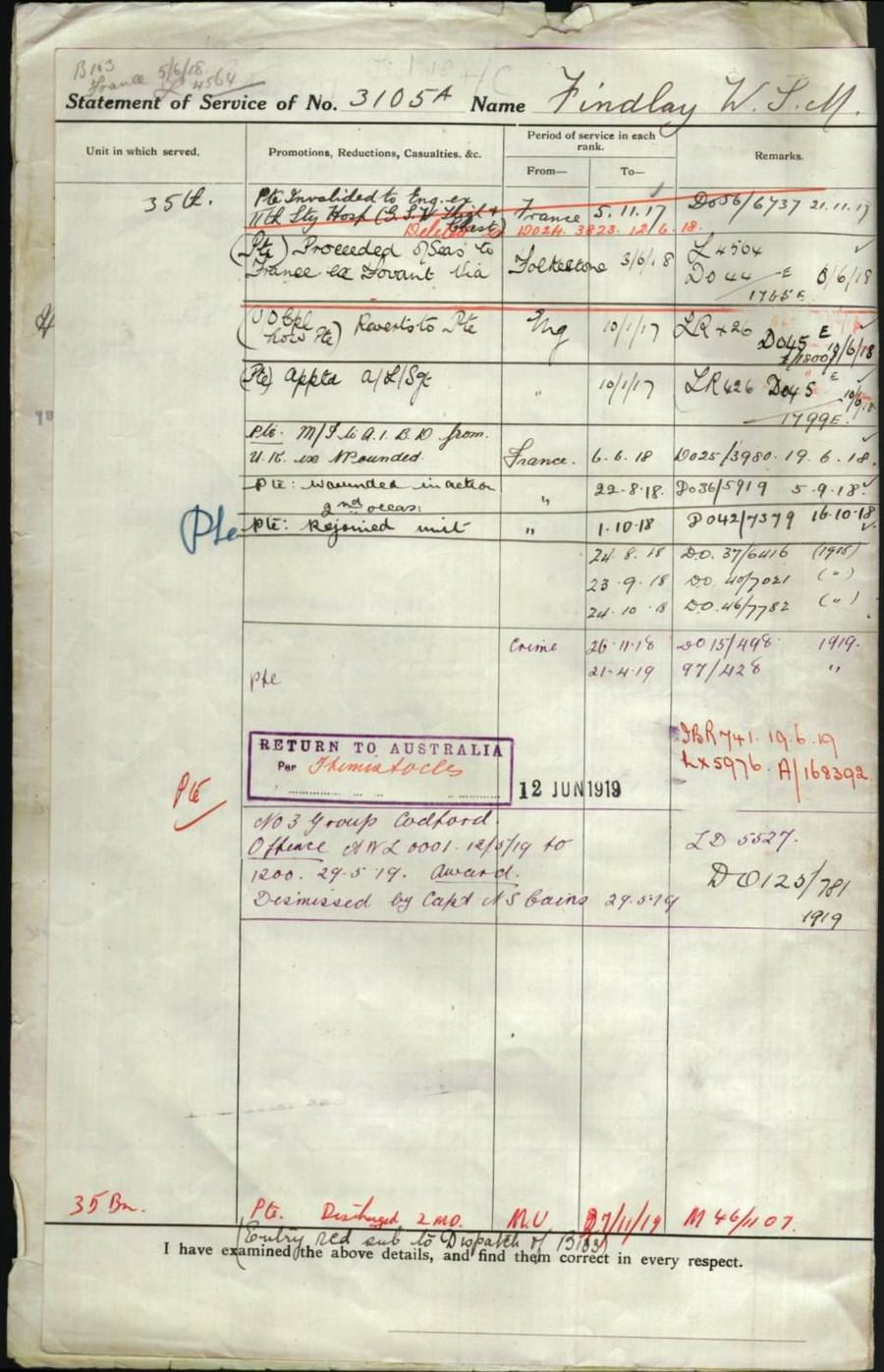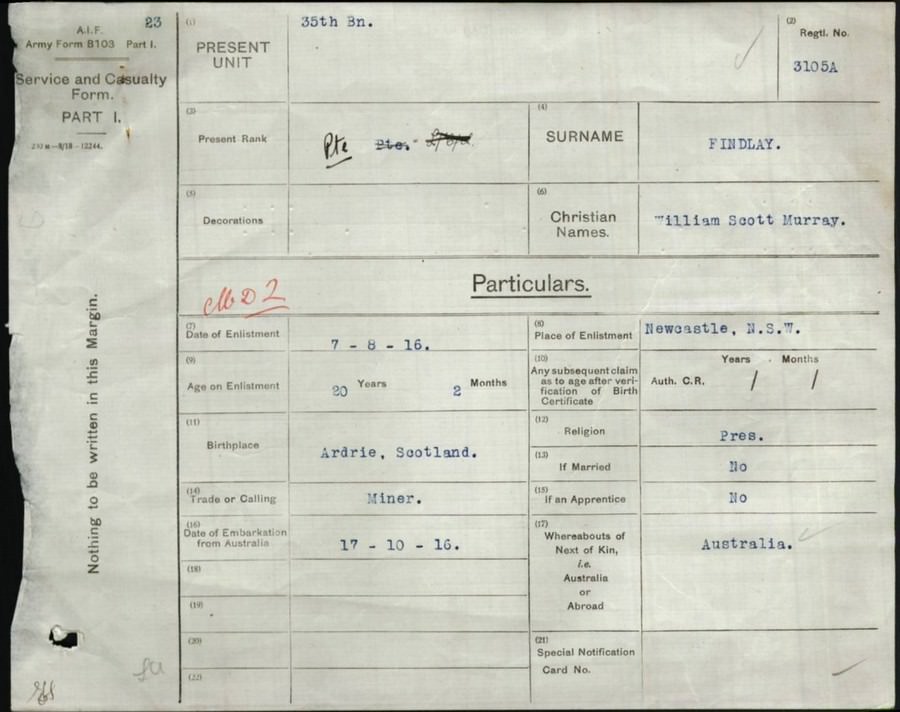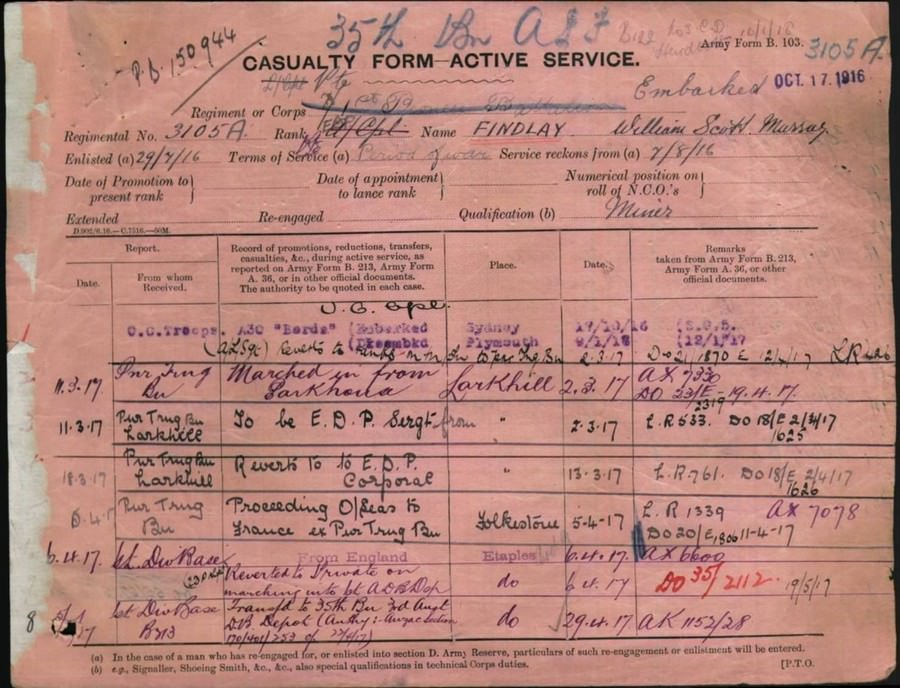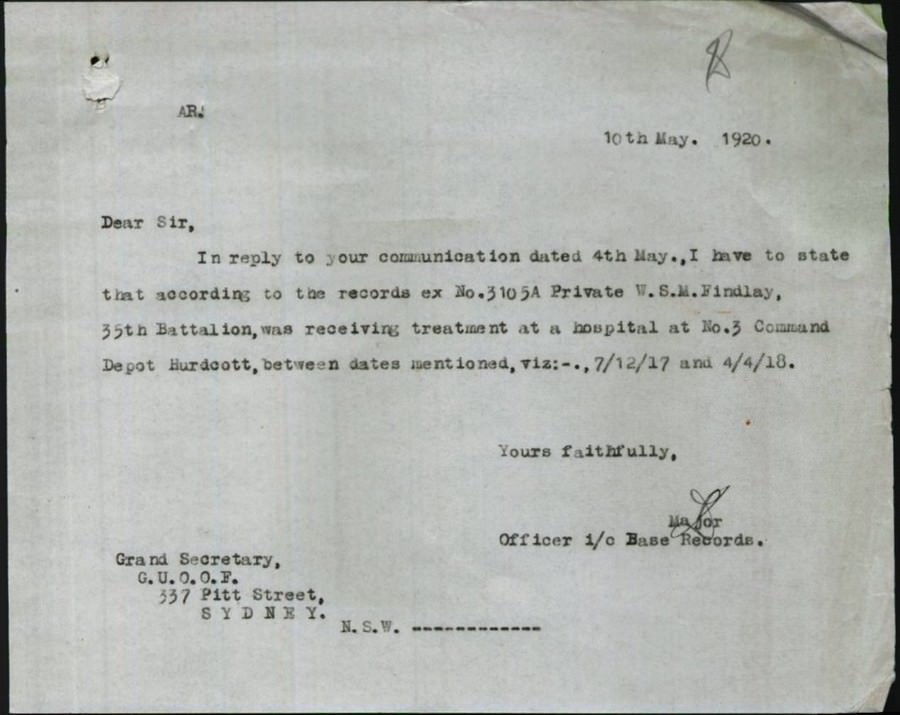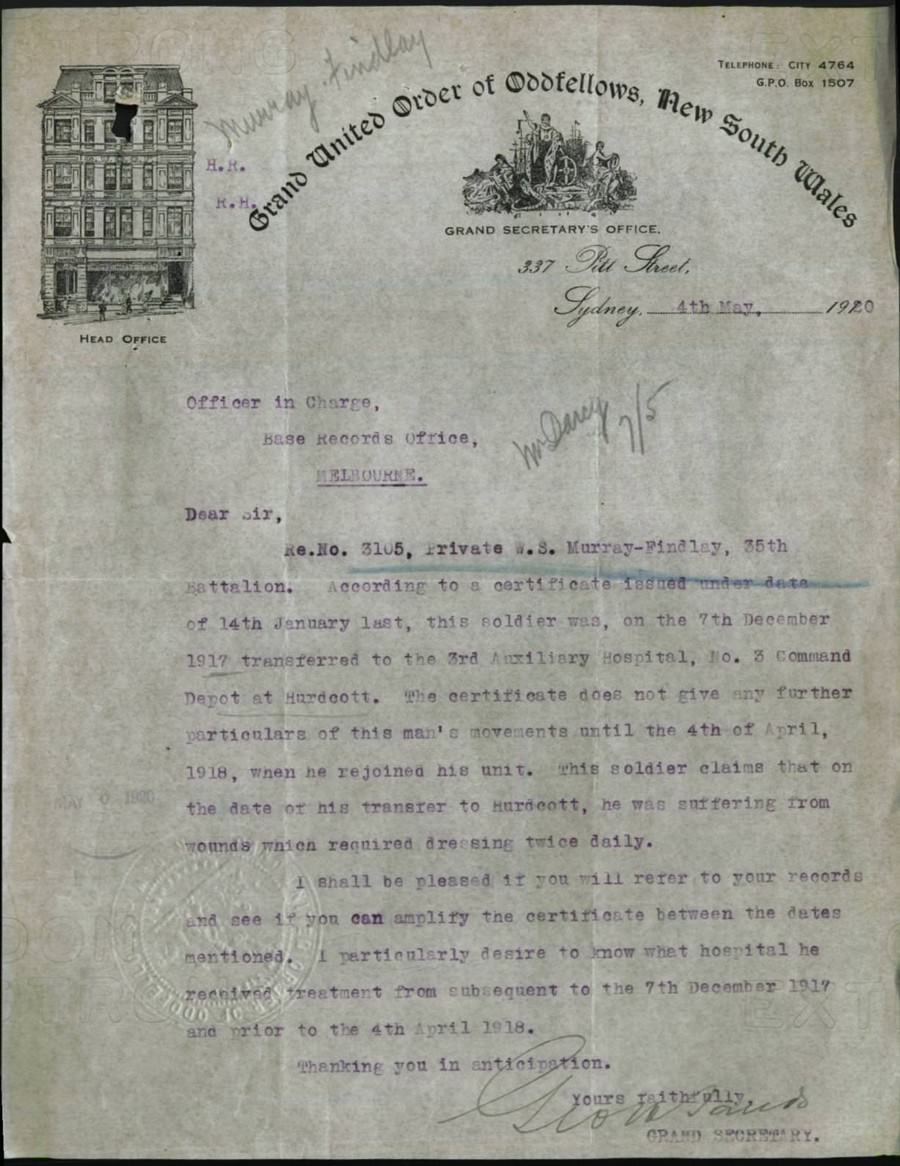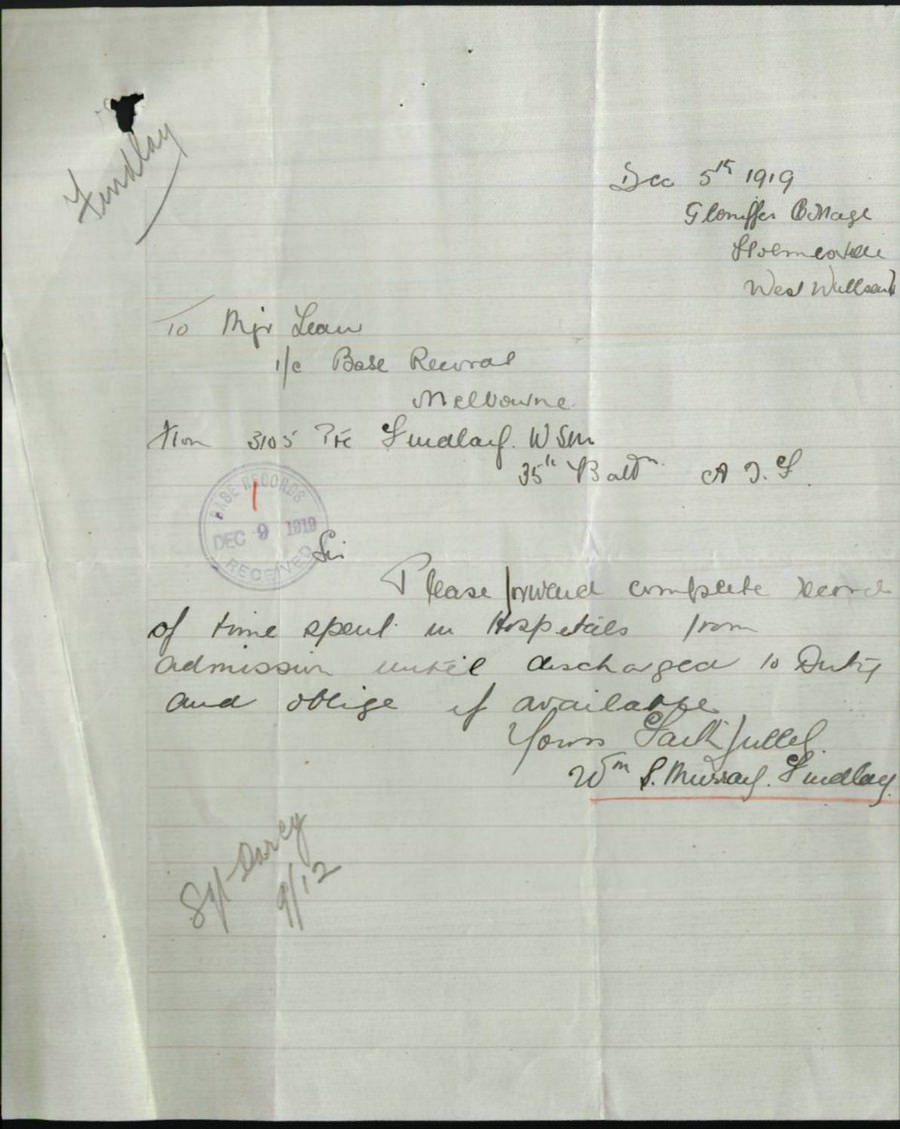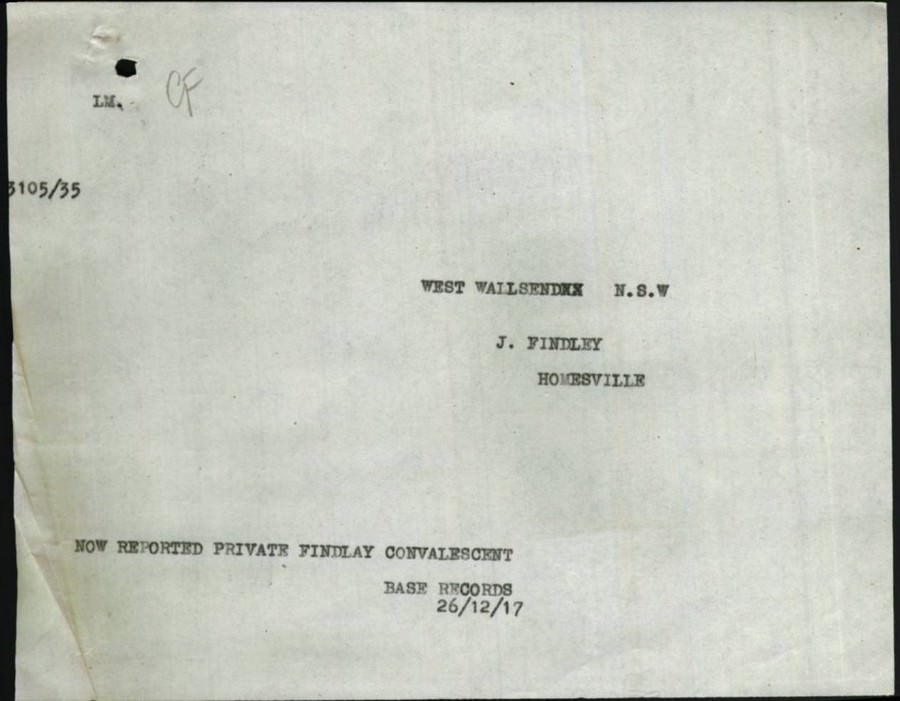 (Australian National Archives)
Under Construction. 21/11/2010.
Web Counter
---