Coopert Taylor Eyre enlisted with A Company 35th Battalion AIF on the 22nd of November 1915 and was an original member of the Battalion and left Sydney on board HMAT A24 "Benalla" on the 1st of May 1916 and returned to Australia on the 26th of September 1917.
29th August 1917.
Informant; Private: 67 Cooper Taylor EYRE, A Company No: 1 Platoon 35th Battalion. A.I.F. Private: 14 John AYRE was killed by an explosion in an ammunition dump, which was caused by a pin comming out when unloading shells. There were several of them killed and he was amongst the number. I I did not see the casualty, but I saw his grave at Pount-de-Nippe, and it was marked by a cross bearing his number, name, and unit. 3rd Australian Auxillary Hospital, Dartfrord, England.
15th August 1917
Informant; Private: 36 William McIntosh Brown I was told by Lewis Gunner Private: 67 Cooper Taylor EYRE 35th AIF A Coy, No:1 Platoon, who is I think, wounded that he was with Private: 14 John AYRE when he was killed. He gave no details. Ayre's name was Jack and his No: 14.
No:11 Convalescent Camp, BUCHY, ROUEN.
Family Information
Cooper was a single 29 year old Labourer from 1 Anderson Street, Islington, N.S.W upon enlistment.
Military Records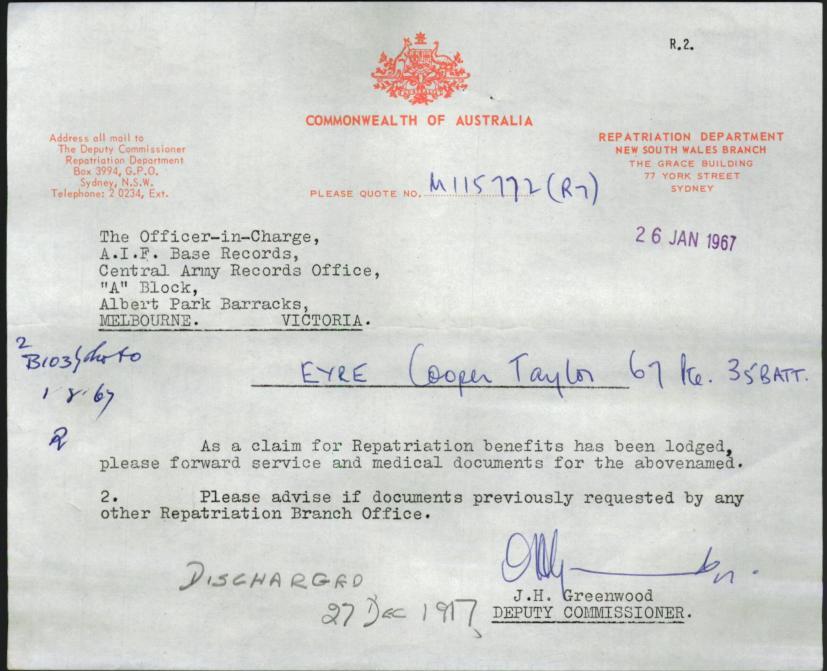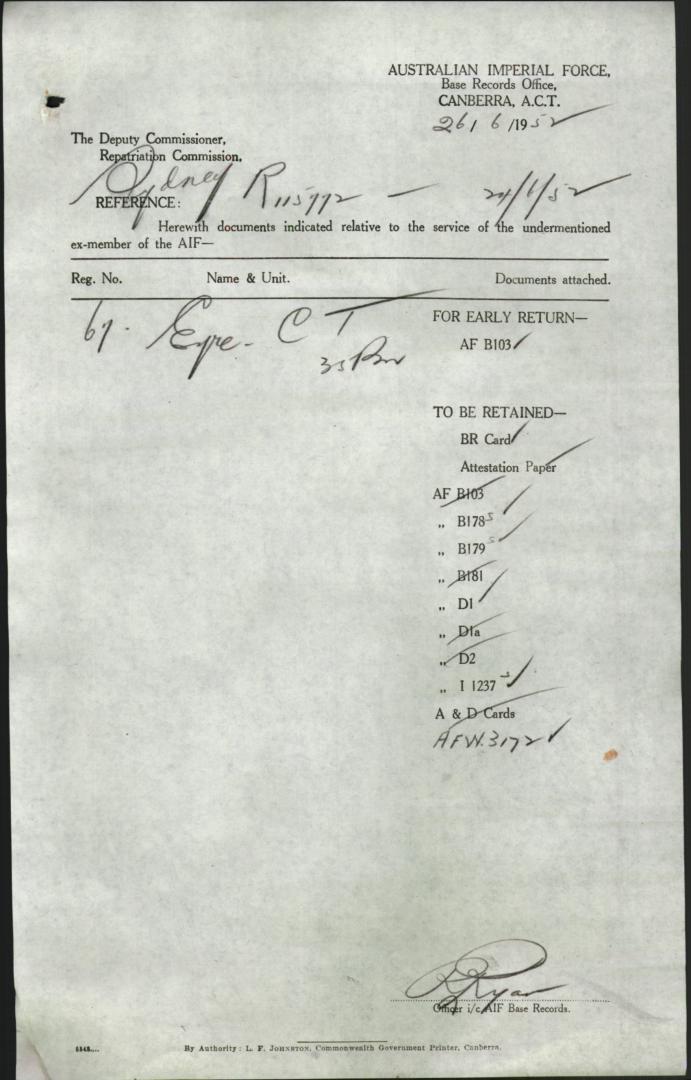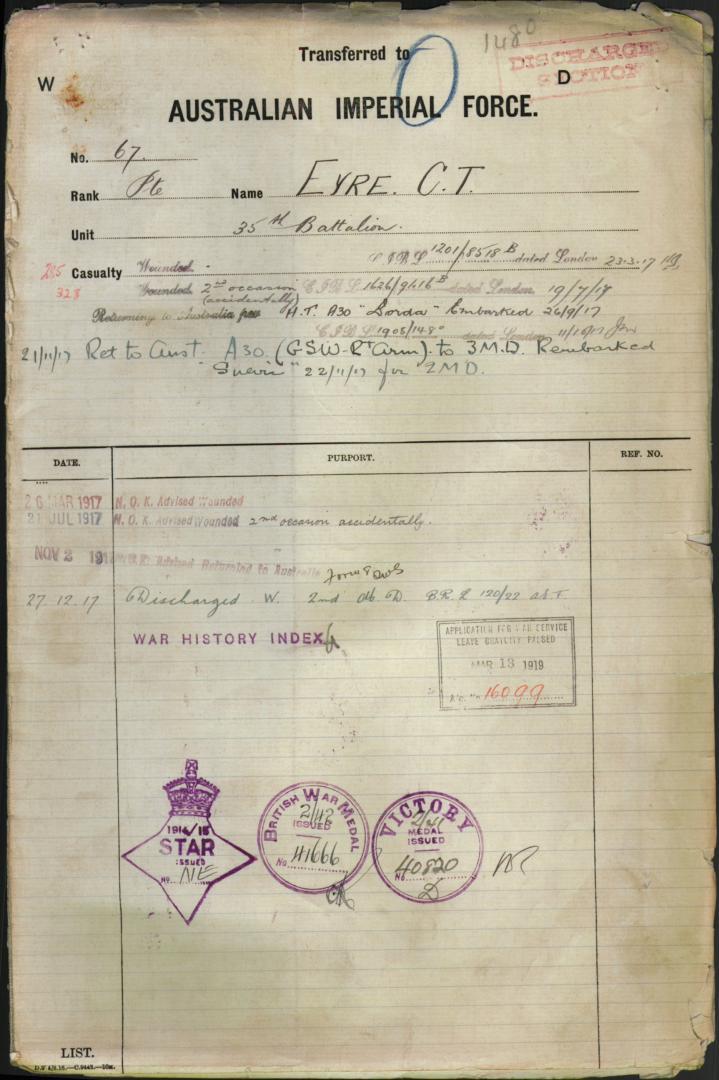 (Australian National Archives)
UNDER CONSTRUCTION 05/11/2007.
---
Web Counter
---