Return to home page Return to 35th Battalion page
---
35th BATTALION A.I.F. &nbsp, A.A.M.C. Details.
Private 3297 Arthur Roy ETHERINGTON.
---
Born: 1898. Sydney, New South Wales, Australia. NSW Birth Cert:18083/1898.
Married: 1918. Sydney, New South Wales, Australia. Marriage Cert:10132/1918.
Wife: Florence E Etherington. nee: Wheatley.
---
Father: Arthur M Etherington.
Mother: Annie A Etherington. nee: Crummie.
---
INFORMATION
Arthur Roy Etherington enlisted with the 8th reinforcements 35th Battalion AIF on the 26th of January 1917 and left Sydney on board HMAT A28."Miltiades" on the 2nd of August 1917. and disembarked at Glasgow, Scotland on the 2nd of October 1917. Arthur was marched to the 9th Training Battalion at Durrington Camp on the 7th of October where he remained until he was transfered to the Australian Army Medical Corps on the 17th of February 1918 at Favant, England.

He was attatched to the 1st Australian District Hospital at Bulford on the 12th of March, he remained there for nearly 4 months before being marched back to the 9th Training Battalion at Durrington Camp before being sent to Weymouth for demobilisation to Australia. He returned to Australia on board the Australian Hospital Transport "Medic" on the 24th of August 1918. Arthur never saw Active Service in France or Belgium and remained in England with the (Duty Nursing Staff). He was discharged from the A.I.F. on the 21st of January 1919.

Arthur's British War Medal: 76122 to PTE A.R.ETHERINGTON 35BN AIF was acquired in 2003 and is now in the collection. Arthur was not entitled to a Victory Medal.
Family Information
Arthur was a salesman from Paddington, NSW upon enlistment and served for 4 years with the militia.
Arthur and Annie Etherington had 3 children, 2 boys and 1 girl. Arthur Roy Etherington born 1898 at Sydney N.S.W. Birth Cert:18083/1898. Reginald Etherington born 1902 at Sydney, N.S.W. Birth Cert:9115/1902. Dorothy I Etherington born 1906 Redfern, N.S.W. Birth Cert:7311/1906.
Military Records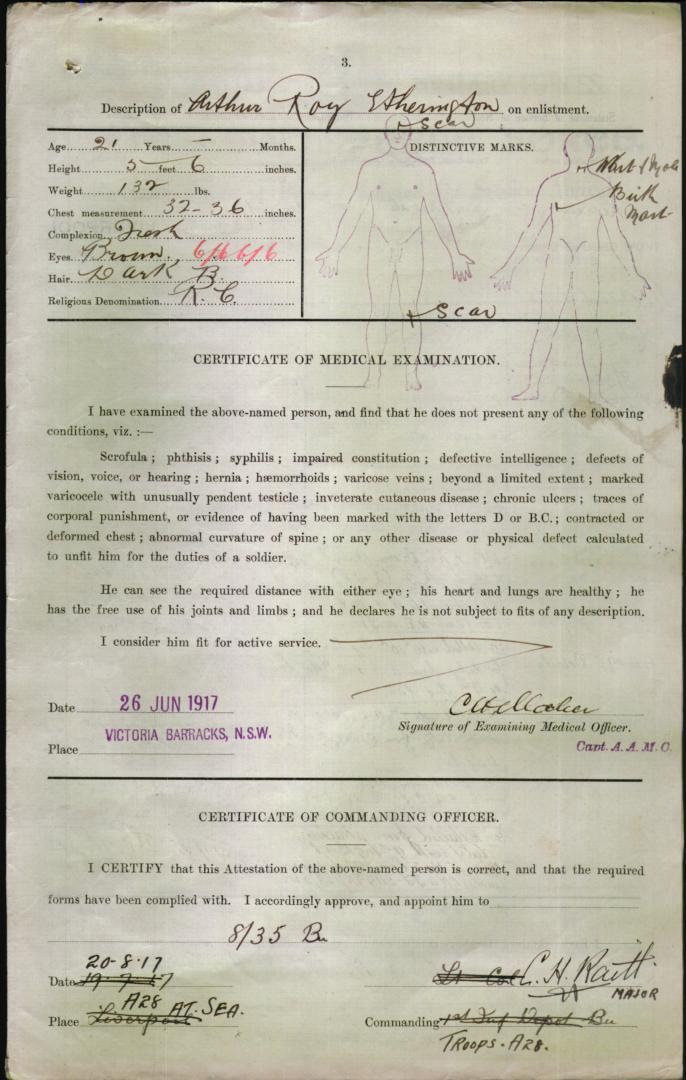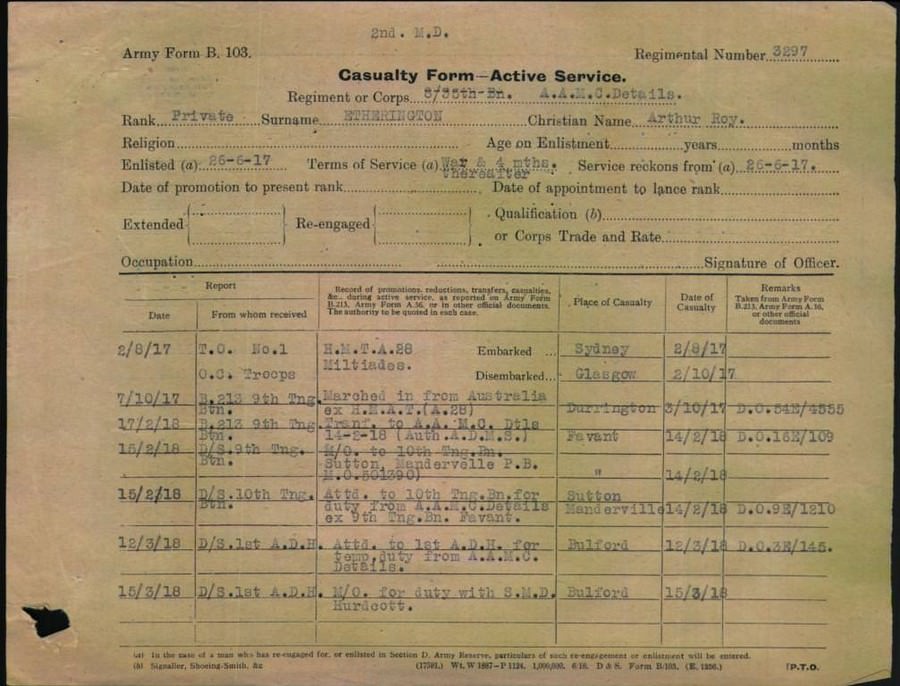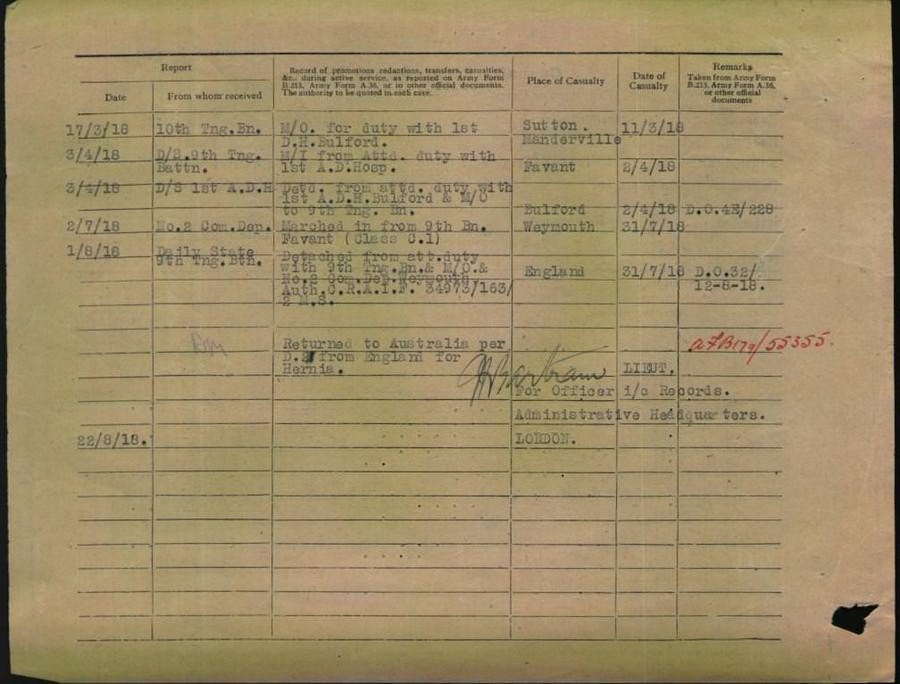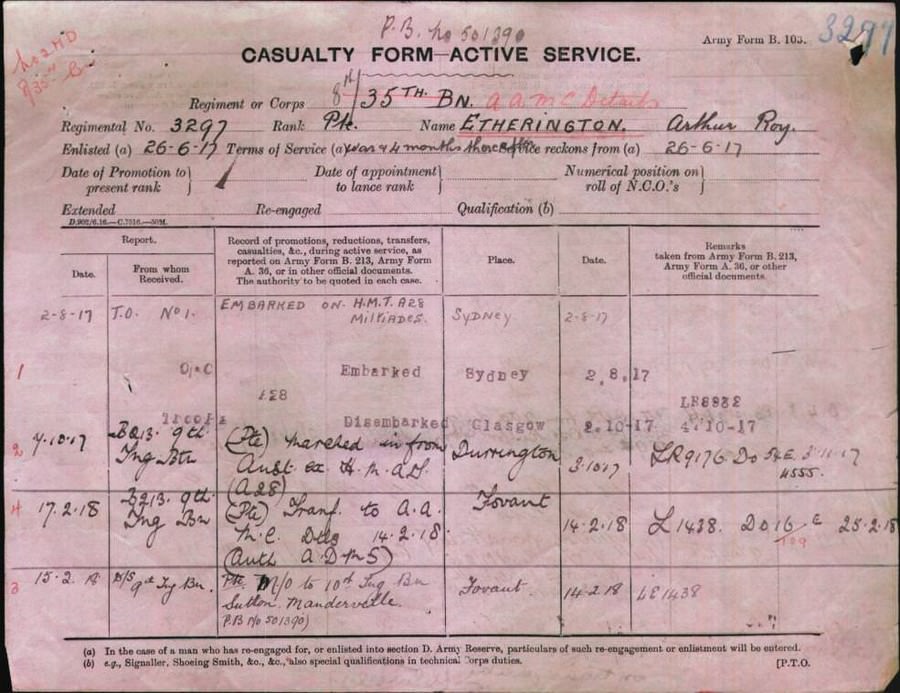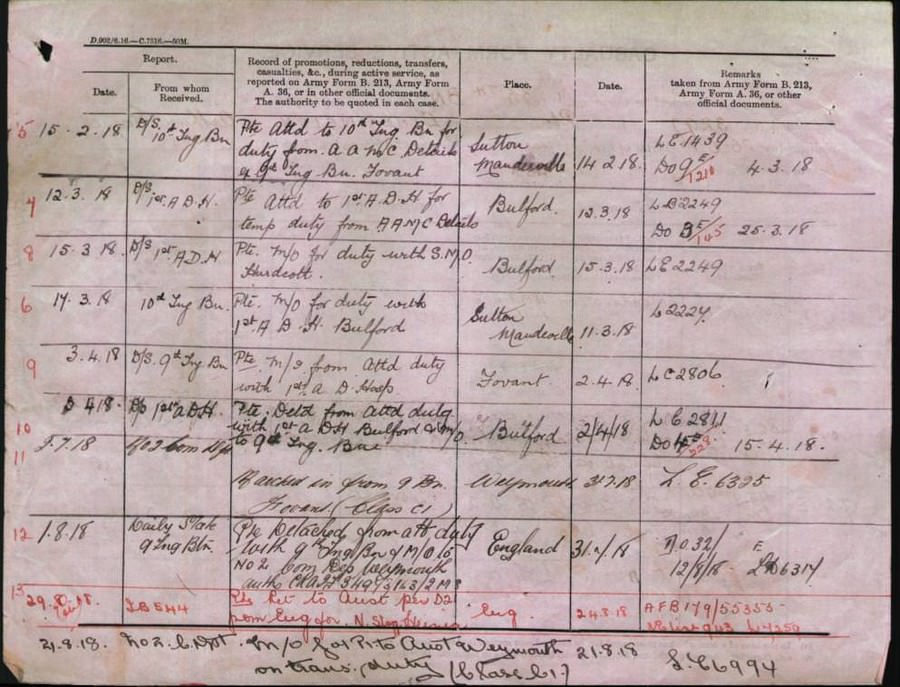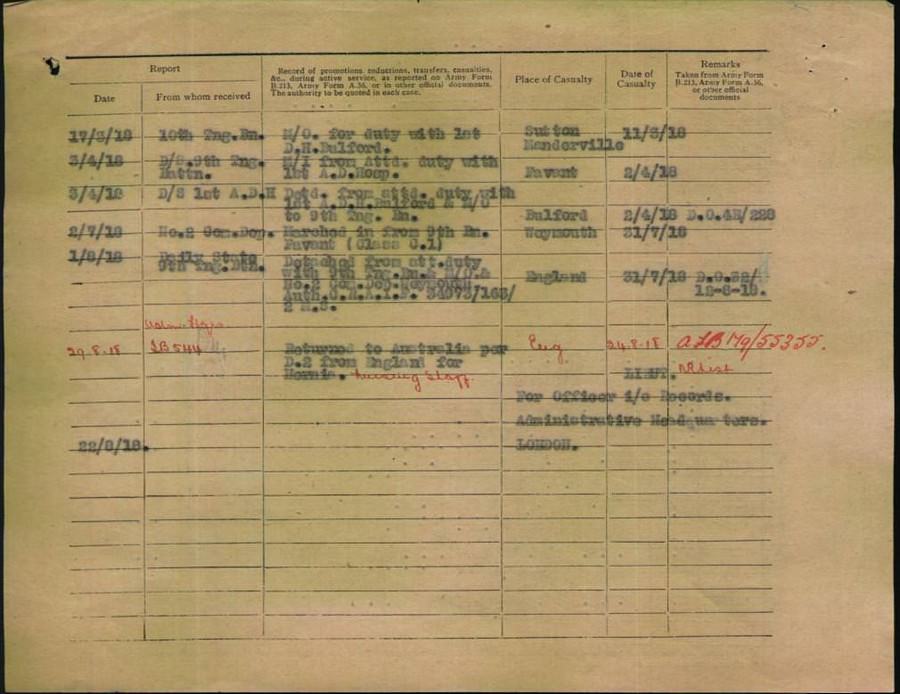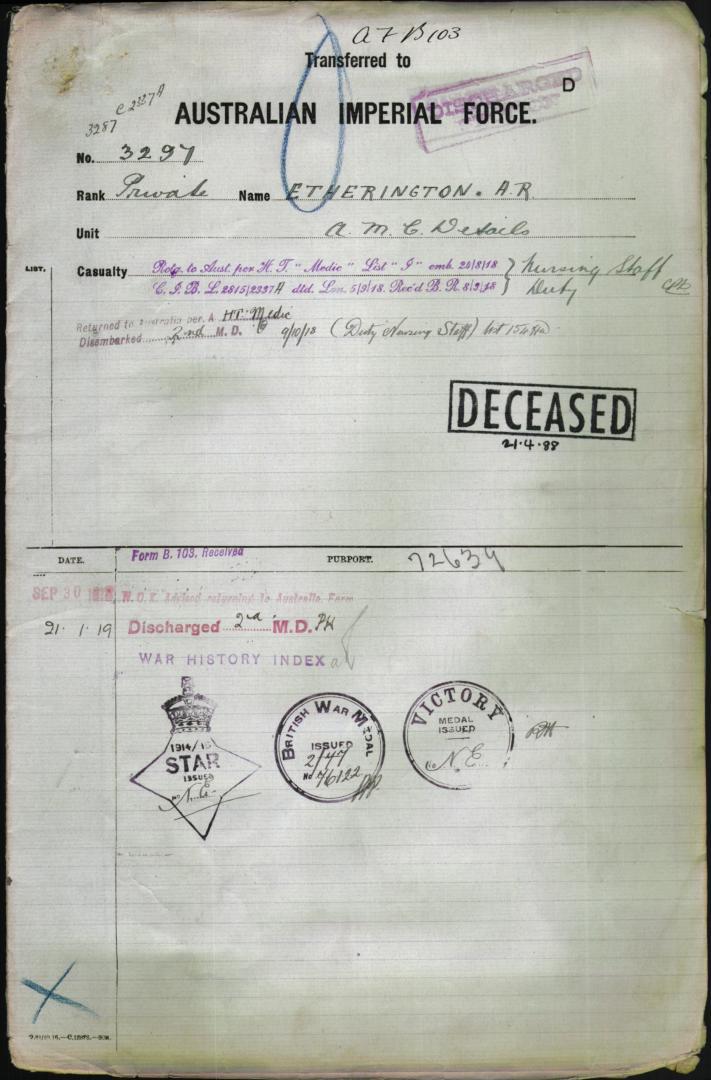 (Australian National Archives)
Under Construction; 28/12/2006.
---
Web Counter
---