Percy Muir Dun enlisted as a private in the Australian Imperial Force on 7 February 1916 and was allotted to the first reinforcements for the 35th Battalion; in May he embarked for training in England. Promoted lance corporal in September, he was posted to France in November and was made a corporal that month. The 35th Battalion went into the Armentières sector and, in the winter of 1916-17, gained valuable experience in raiding and patrolling. Dun's first major action was the battle of Messines in June 1917; badly wounded, he did not resume duty until 30 September and for gallantry at Messines was awarded the Military Medal and promoted sergeant in October. He was again wounded on 12 October in the 2nd battle of Passchendaele.
After resuming duty on 8 November Dun was commissioned second lieutenant and transferred to the 38th Battalion; he was serving with this unit when he won the Military Cross for gallantry in a raid on enemy trenches. The citation stated that he had 'led his men with great dash and determination, killing the crew of a machine gun and capturing the gun'. On 2 April 1918 he was promoted lieutenant and transferred back to the 35th Battalion. He served at Villers-Bretonneux in April, at Morlancourt in May and in the battle of Amiens in August. Though wounded on 8 August he remained on duty. Three weeks later, during the Battalion's attack on Curlu, he 'led his men splendidly through dense fog and on two occasions headed a charge against machine guns, capturing the guns and some forty prisoners'. His 'determined courage cheered his men and was largely instrumental in getting them forward'. Of this action a battalion sergeant stated: 'Lieutenant Dun really deserved the V.C.; his men would follow him anywhere'. He was awarded a Bar to his Military Cross but he had been wounded, for the fourth time, at Curlu and saw no further active service. In addition to his three decorations he was mentioned in dispatches.
Dun returned to Australia in June 1919 and his A.I.F. appointment ended on 28 July. After demobilization he worked in a sawmill at Glenreagh, New South Wales, and, by the time of his marriage to Violet Rachel Andrews on 22 April 1933, was the mill's accountant. He ultimately became manager, and retired in 1960. While employed at the sawmill he built up a grazing property in the district and continued to work it until his death. Survived by his wife, a son and a daughter, he died at Grafton of heart disease on 12 October 1971 and was buried in Clarence lawn cemetery, South Grafton.
Select Bibliography
M. E. Lyne, Newcastle's Own: The Story of the 35th Battalion, A.I.F. (Newcastle, nd); E. Fairey, The 38th Battalion, A.I.F. (Bendigo, 1929); C. E. W. Bean, The Australian Imperial Force in France, 1917-18 (Syd, 1933, 1937, 1942); London Gazette, 14 Aug 1917, 13 May, 7 Nov 1918; private information
Family Information
Buried at the Clarence Lawn Cemetery, South Grafton, N.S.W. ninth surviving child, both native-born. Thomas and Elizabeth Miles were married in 1873 at Port Stephens, N.S.W. Marriage Cert:3696/1873. and had 10 children. Thomas Richard Dun born 1874 at Port Stephens, N.S.W. Birth Cert:18023/1874 and died 1937 at Taree, N.S.W. Death Cert:10454/1937. Elizabeth Butler Dun born 1876 at Port Stephens, N.S.W. Birth Cert:19004/1876 and died 1942 at Ryde, N.S.W. Death Cert:30202/1942. Alice M Dun born 1878 at Port Stephens, N.S.W. Birth Cert:20802/1878 and died 1911 at Stroud, N.S.W. Death Cert:7656/1911. Annie Rose born 1881 at Port Stephens, N.S.W. Birth Cert:15625/1881. Albert J Dun born 1883 at Stroud, N.S.W. Birth Cert:17875/1883 and died 1925 at West Maitland, N.S.W. Death Cert:18030/1925. Henry William Butler Dun born 1885 at Stroud, N.S.W. Birth Cert:20038/1885 and died 1967 at Coff's Harbour, N.S.W. Death Cert:34148/1967. Victoria Adelaide Dun born 1887 at Stroud, N.S.W. Birth Cert:21495/1887 and died 1955 at Grafton, N.S.W. Death Cert:31797/1955. Isabella M Dun born 1889 at Stroud, N.S.W. Birth Cert:21048/1889 and died 1891 at Stroud, N.S.W. Death Cert:14114/1891. Stella Adeline Dun 1892 at Stroud, N.S.W. Birth Cert:33818/1892 and died 1959 at Grafton, N.S.W. Death Cert:22312/1959. Percy Muir Dun born 1894 at Stroud, N.S.W. Birth Cert:32434/1894. and died 1971 at Grafton, N.S.W. Death Cert:67574/1971.
Military Records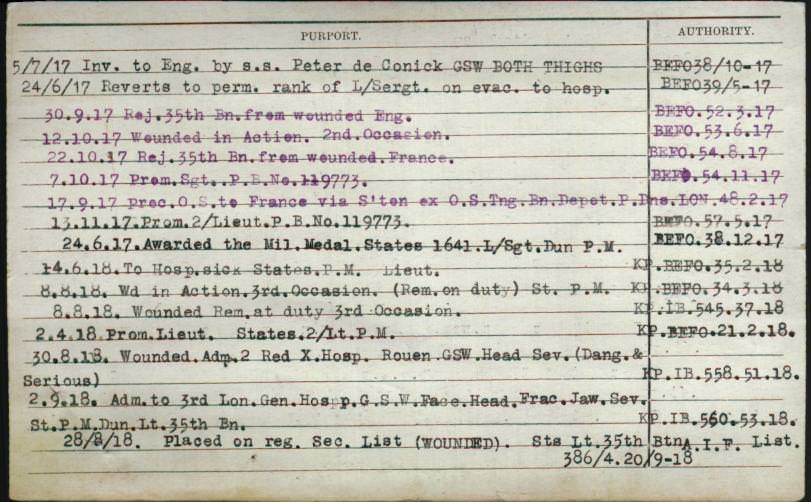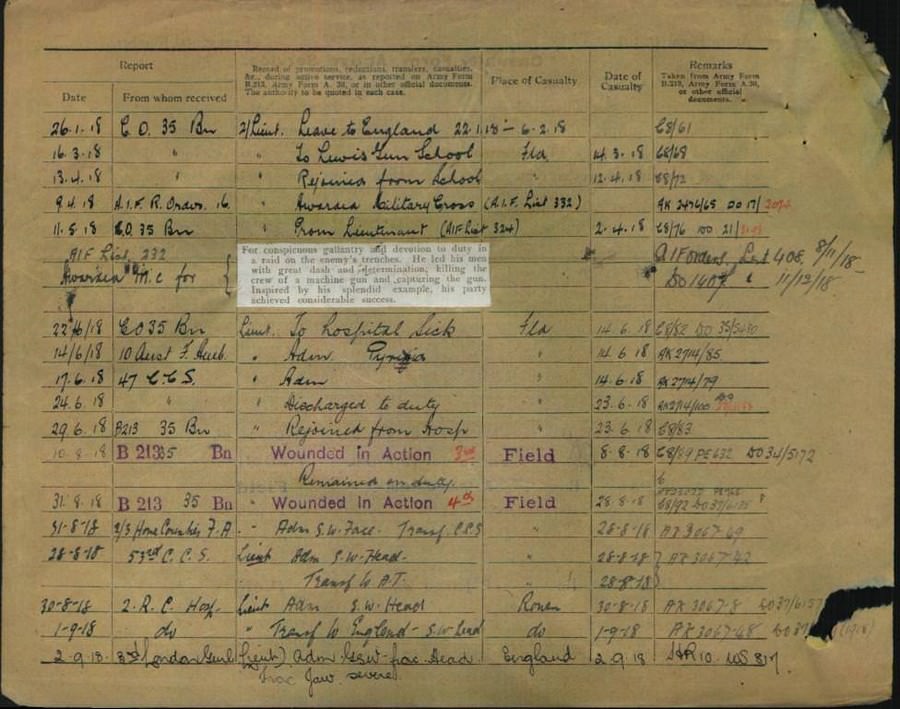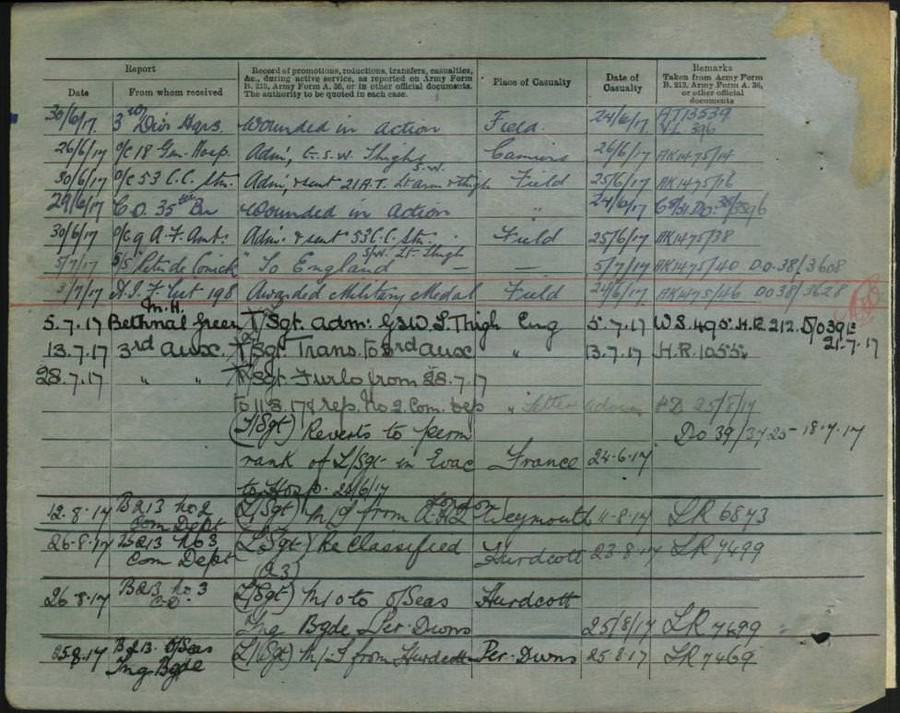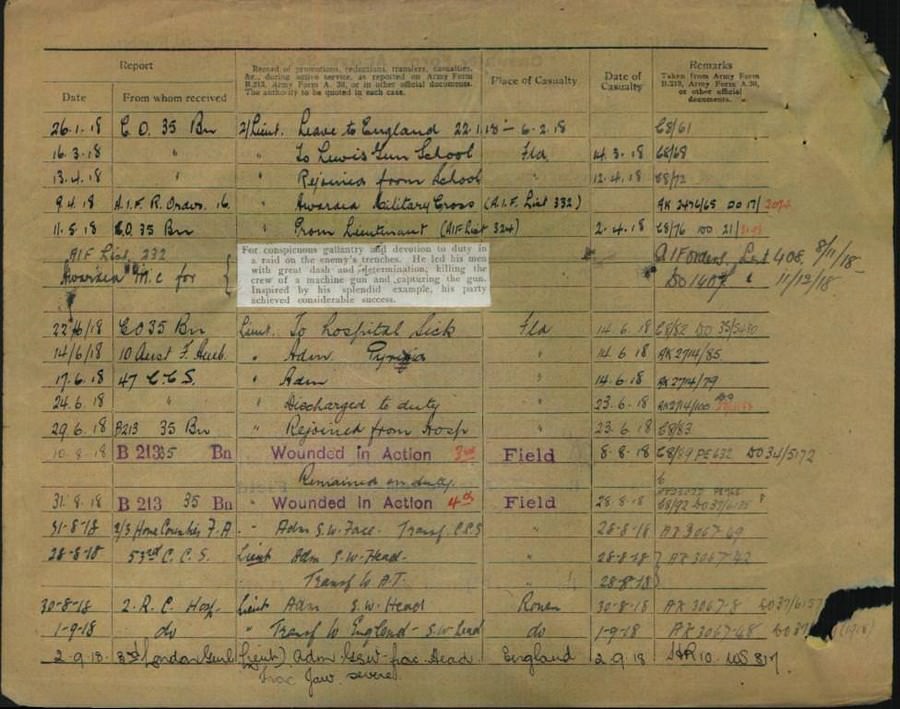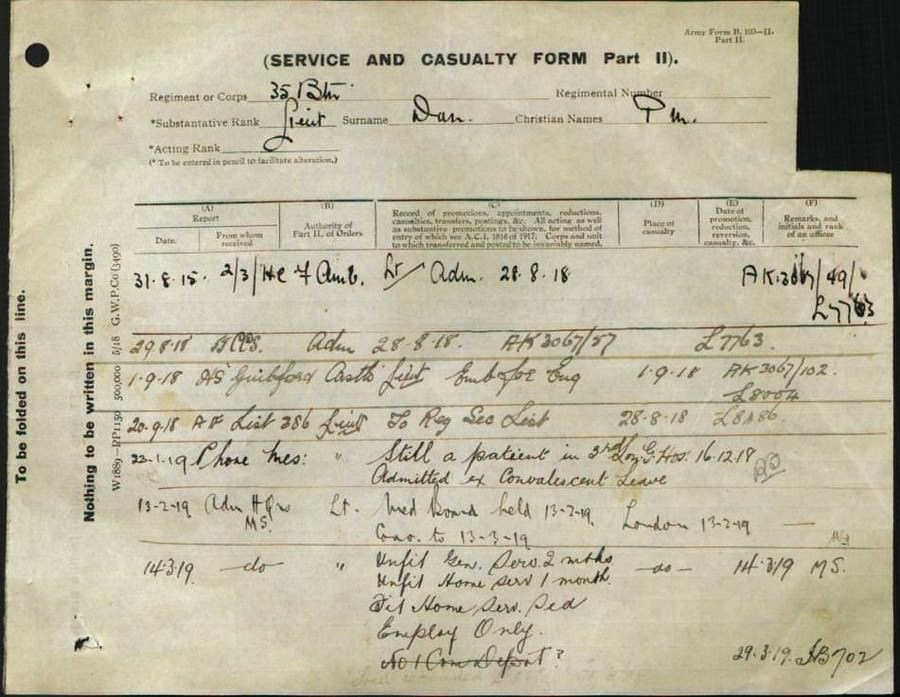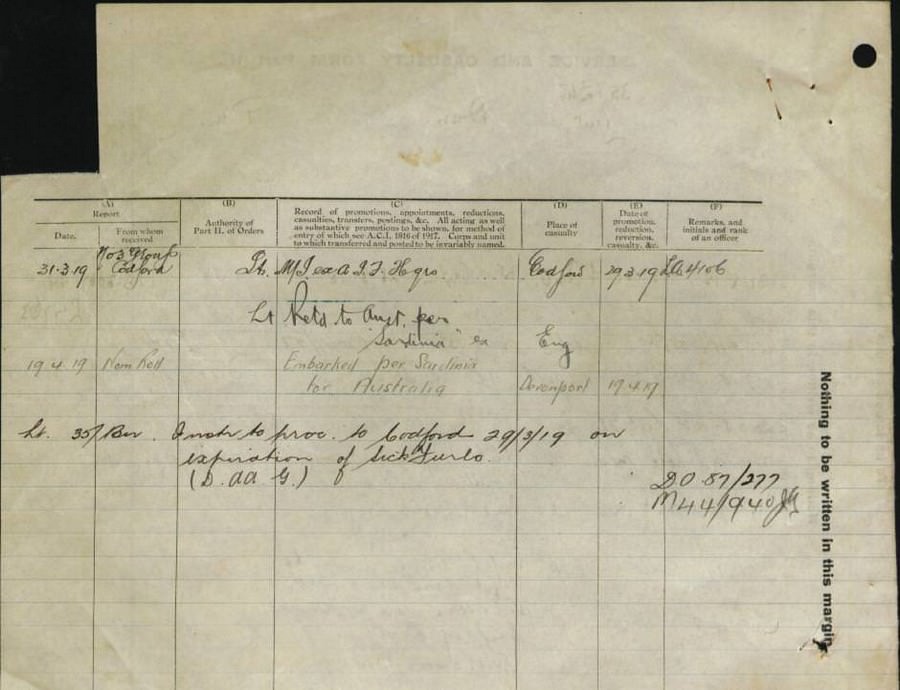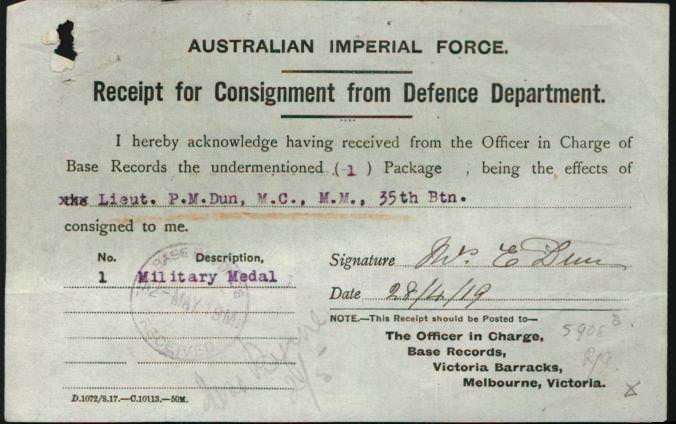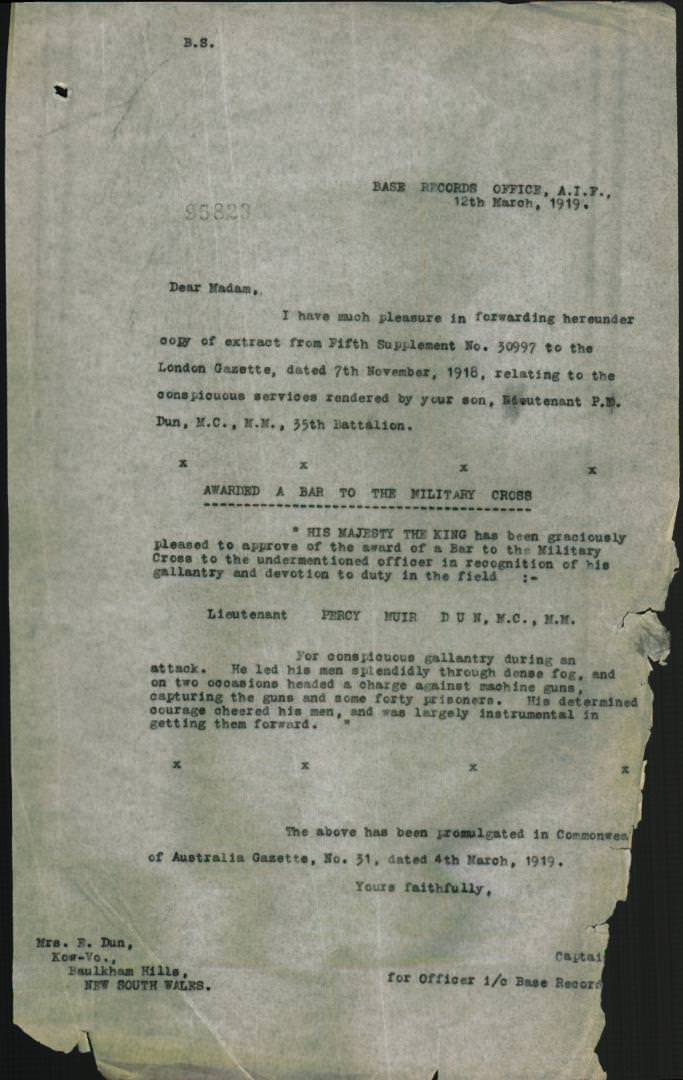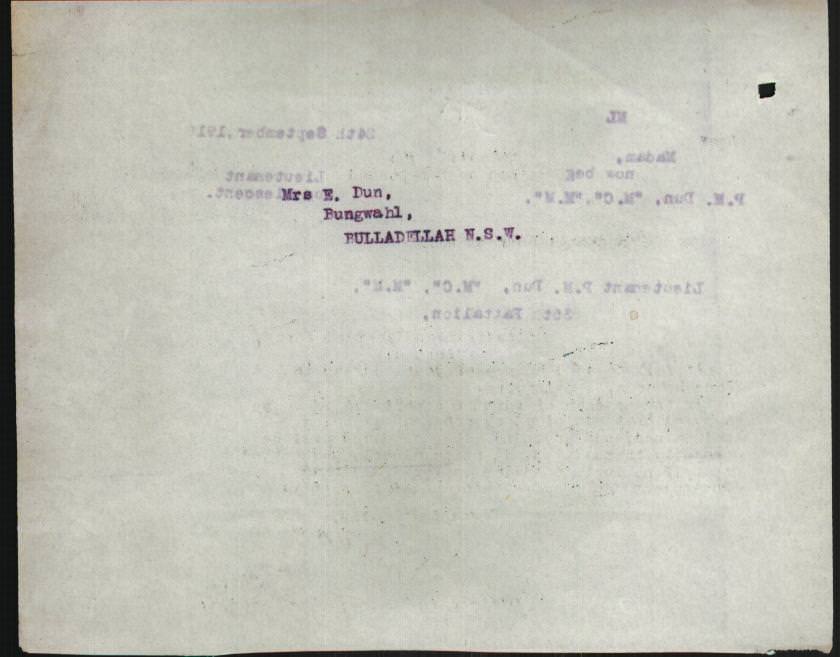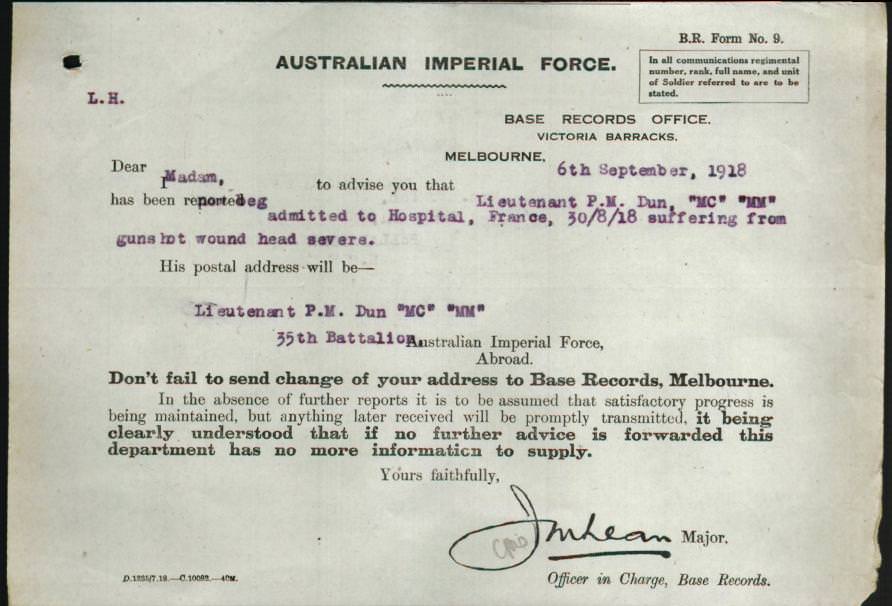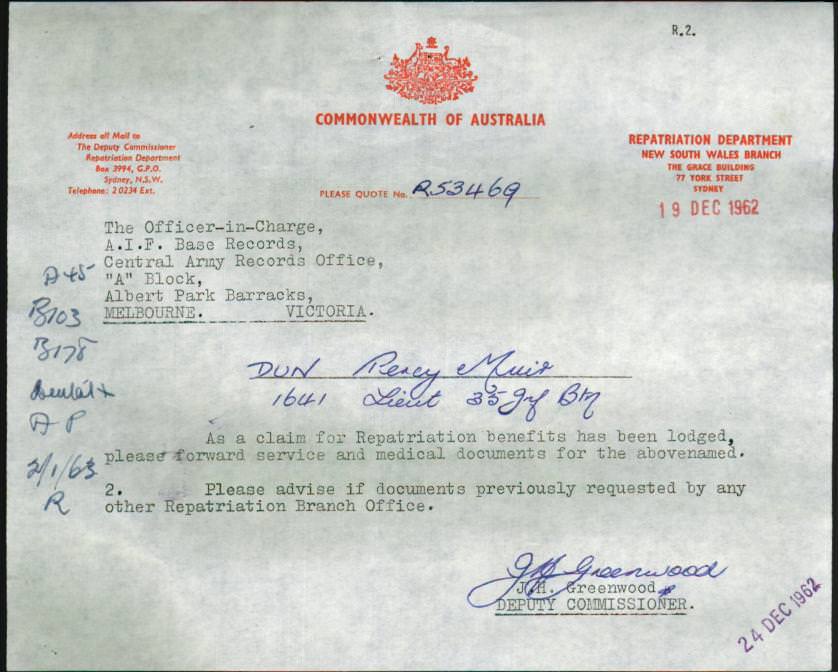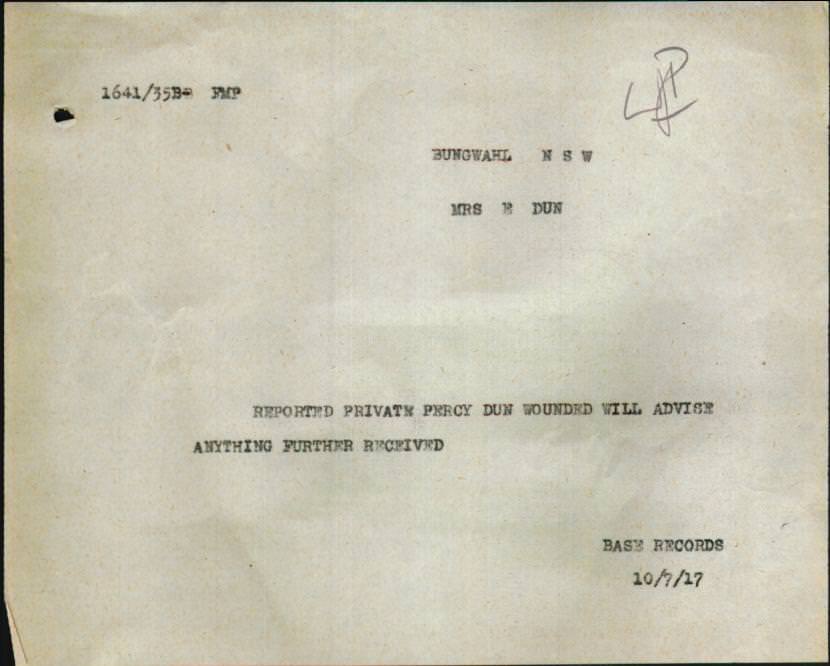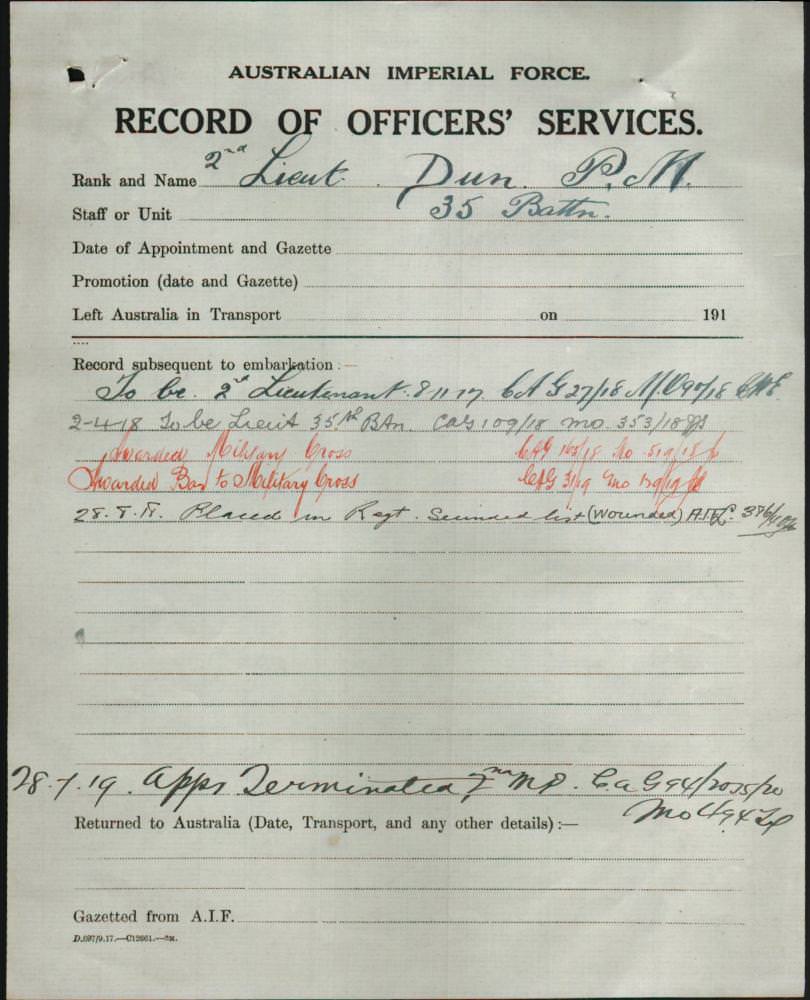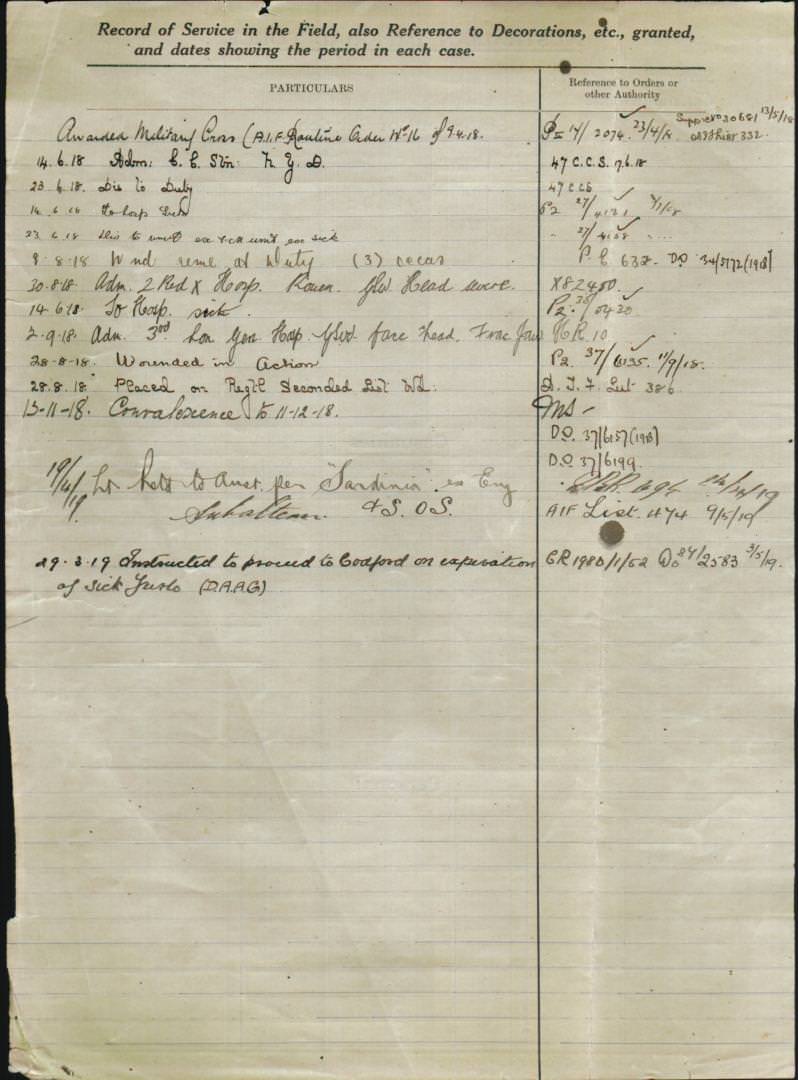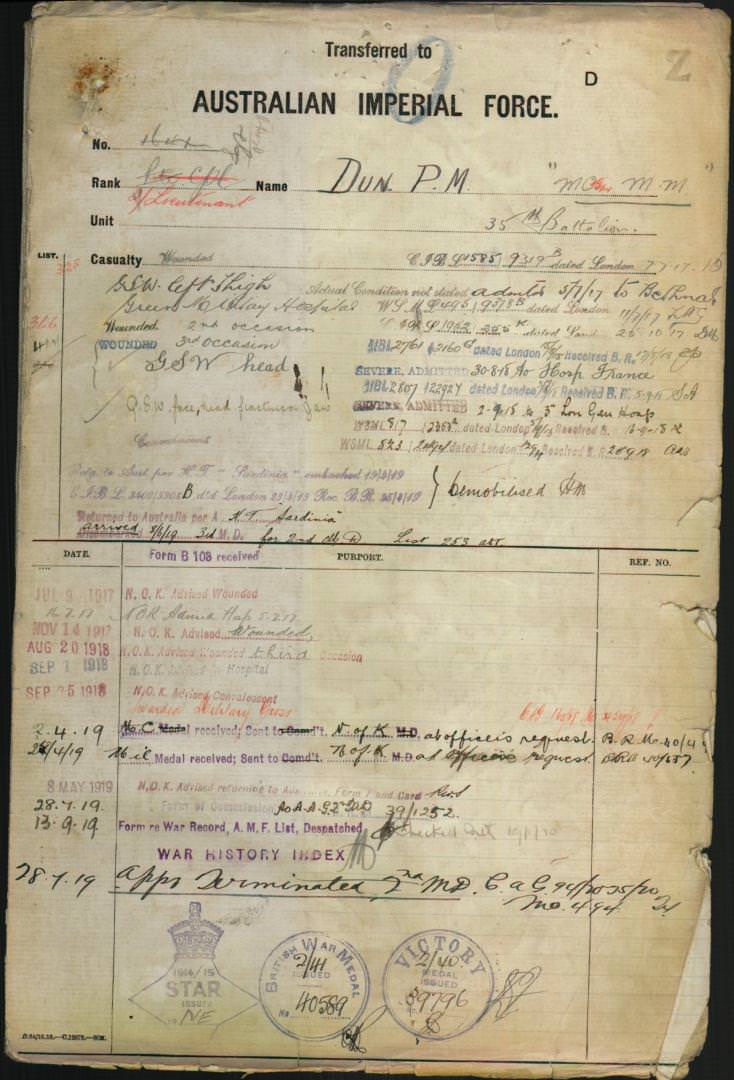 Under Construction; 30/05/2009-13/06/2014.
Web Counter
---