Richard Henry Doyle enlisted with the AIF on the 20th August 1915 as a 2nd Lieutenant and was allocated to A Company 36th Battalion and was an original member of the 36th Battalion. He embarked onboard HMAT A72 "Beltana" on the 13th May 1916 and disembarked at Devonport England on the 9th July before Richard was marched to the 9th Training Battalion at the Durrington Army Camp at Lark Hill where he was Promoted to Lieutenant on the 1st of August 1916.
22nd November 1916.
1: Larkhill. Troops entrained at Amesbury Station in three trains. 1st Train 7:47am Compliment-Officers 11 and 327 others, 19 horses, 8 hand carts, 3 4 wheeled wagons and 9 bycicles. Lieutenant Colonel: James William Albert SIMPSON. Officer Commanding. A Company Lieutenant: ARNOLD. B Company Lieutenant: 3 Harry WOODHAMS. C Company Lieutenant: James Michael JULEFF.
2nd Train 9:15am-Compliment-Officers 11 and 327 others. 20 horses, 2 two wheeled, 5 four wheeled vehicles. Major: Archibald Clifford BLACKLOW. Officer Commanding. A Company Lieutenant:Richard Henry DOYLE.
3rd Train 11:am- Compliment-Officers 10, 326 other ranks, 20 horses, 2 two wheeled, 5 four wheeled vehicles. Major: Archibald Leeson PRINCE. Officer Commanding. B Company Lieutenant: 1376 William James GORDON.
22nd November 1916
Embarked "Caesarea" 24 Officers, 811 others. Embarked "African Prince" 8 Officers 168 others, 59 horses, 15 four wheeled vehicles, 12 two wheeled vehicles and 9 bicycles. Total 32 Officers, others 979 left Southampton 6:00pm. 1 Officer 75 others detailed as sentries and boat guard. 1 Sergeant, 1 Corporal and 20 detailed as Firing Party. 5 Sanitary Police and 10 men as Sanitary Party.
23rd November 1916.
Arrived at La Havre 1:40am. Disembarked 7:25am. Marched via town to No:1 Rest Camp arrived 11:40 am. Remained at Rest Camp, Le Harve, till 6:30am 24th November 1916.
24th November 1916.
36th Battalion, less 8 Officers 250 Other Ranks marched via town to point 3 Railway Station, Le Harve at 8:00am. Entrainied and left Le Harve at 10:30am. Proceeded via Montcrolier Buchy, Abbeville 6:10am. 10 hours late via Boulogne Calais and Bailleul. Arrived at Bailleul at 4:25pm 25th November 1916.
25th November 1916.
Detrained at Bailleul marched to billets at Merris district. Arrived at billets 10:45pm. Quartered in 12 billets. Headquarters at Hameur Farm.
26th November 1916.
4 Officers 100 men "A" Company arrived at Merris at 8:30am. Remainder of Battalion arrived at Merris 4:00pm. Hostile aircraft shelled overhead 2:15pm.
27th November 1916.
8 N.C.O's detailed to attend Gas School for 4 days. All Officers instructed in Box Respirator by Divisional Gas Officer. General: Alexander John GODLEY and Gerenal: Sir John MONASH visited billets at Hameur Farm at 2:30pm. Captain: John Martin HAWKEY. and 1 N.C.O. per Company visited forward billets at Armentiers.
28th November 1916.
Battalion left for Armentieres in 16 Motor Lorries. Whole Battalion reported in billets at Armentieres at 5:30pm. Headquarters established at 6:00pm Rue De Strasburg.
29th November 1916.
Whole Battalion still in billets-supply Working Parties Only.
30th November 1916.
Visited the front line on left sector of defences at Armentiers.
MESSINES
2: Throughout the ensuing two days the Australians had expected the Germans to counter attack with their customary vigour at any moment. In the event the enemy had never launched an attack, instead they had elected to subject the Australians to a constant bombardment by High Explosive, and gas shells. Despite this the Third Division had carried out numerous operations. One of these had taken place during the night of Sunday the 10TH June when the 36TH [New South Wales] Battalion of Ninth Brigade had launched an attack on a strongpoint known as 'La Potterie Farm'. On the way over the formation had come under intense artillery fire, which had badly injured Lieutenant Richard Henry DOYLE, the Commanding Officer of 'B' Company. Seeing their officer lying mortally wounded in a shell hole three soldiers, who had been acting as Doyle's messengers had gone to his assistance only to be hit by another shell, which had killed Doyle and the three privates outright. One of the men had been the nineteen years old Private:2407 Cecil WRIGHT, the others had been the thirty one years old Private: 2387 Frank Horace Crow SHARMAN and his twenty seven years old 'mate'; Private: 2406 Francis William WAUGH.
Richard was Killed in Action at Messines Belgium on the 10th June 1917 and remembered with honour and is commemerated in perpetuity by the Commonweath War Graves Commission at the Strand Military Cemetery Belgium.
The War Graves Photographic Project (in association with the CWGC)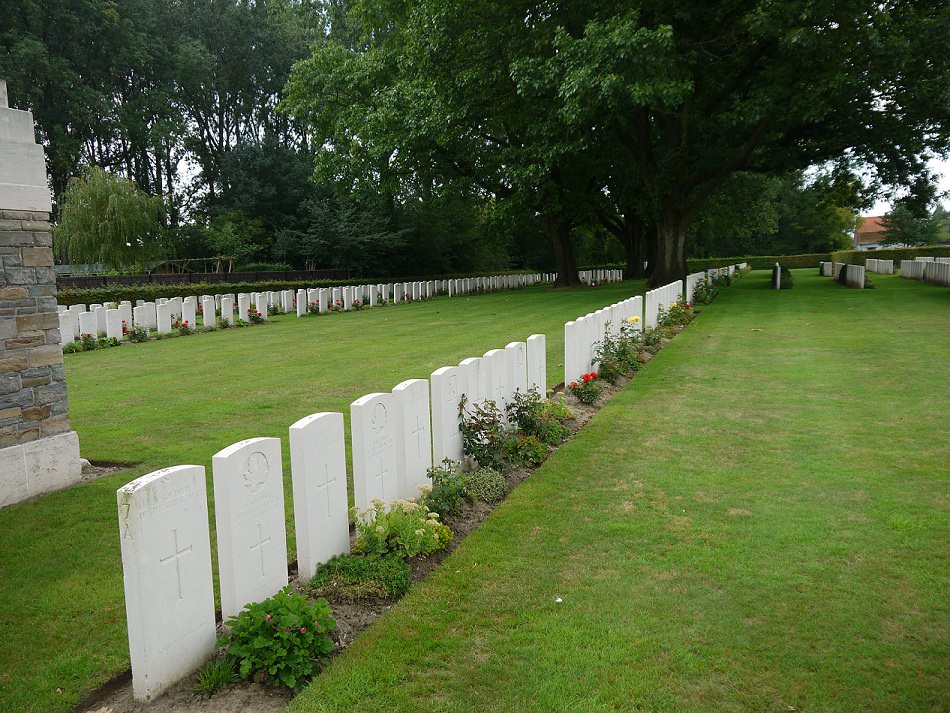 STRAND MILITARY CEMETERY
1: 36th Battalion War diary
2: 36th Battalion Plugstreet Archaelogy
Family Information
Richard was a 34year old married Accountant from Neutral Bay, N.S.W. upon enlistment.
My grandfather was an Army Gymnastic Staff Instructor and met Lt Doyle at Larkhill. They met again in France when my grandfather was posted to the 2nd Army School at Wisques, in March 1917. He spoke of him several times in his diary. Lt Doyle was killed at Messines a few months later.
Any information about Lt Doyle would be greatly appreciated.
Mark Parr. 2014.
Military Records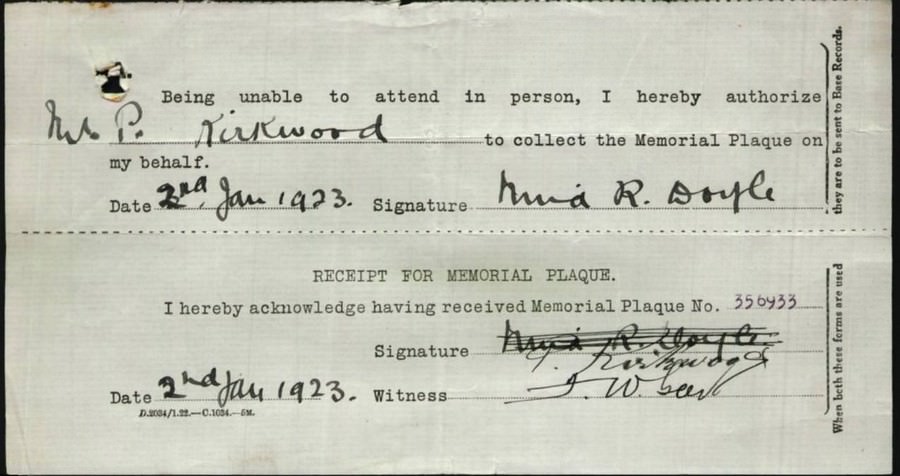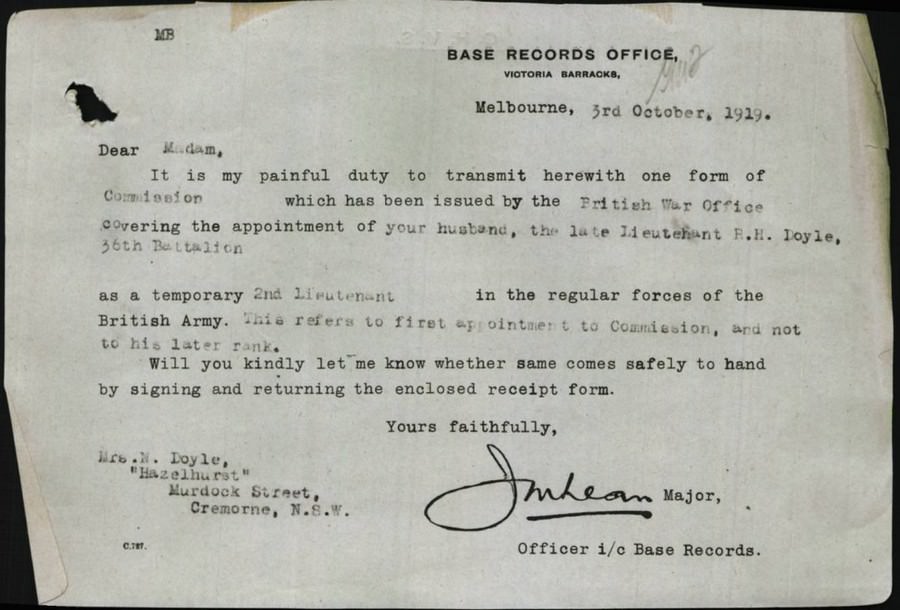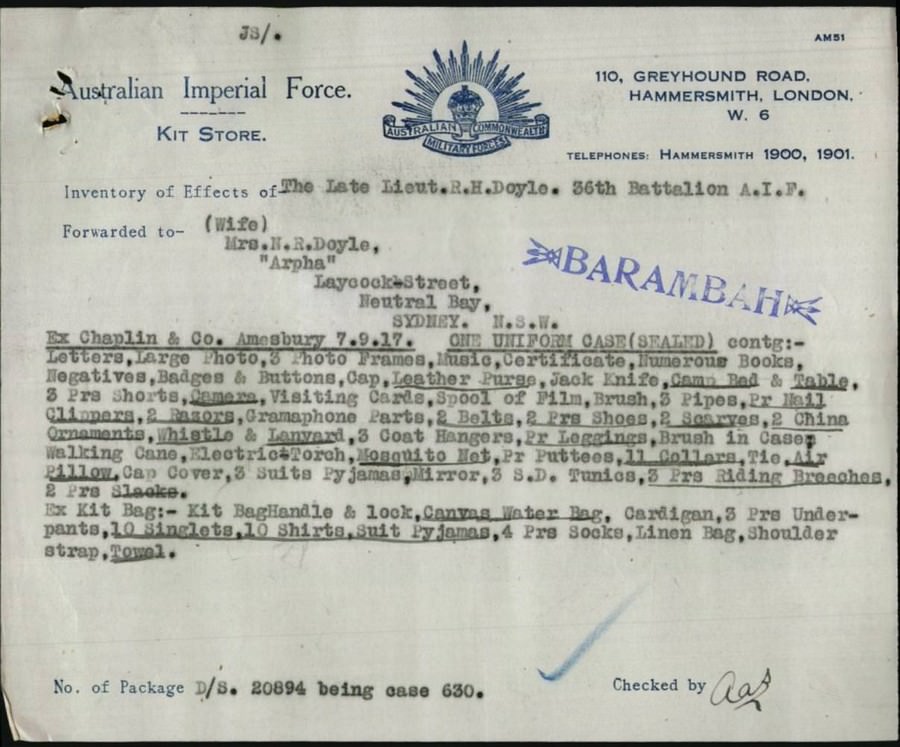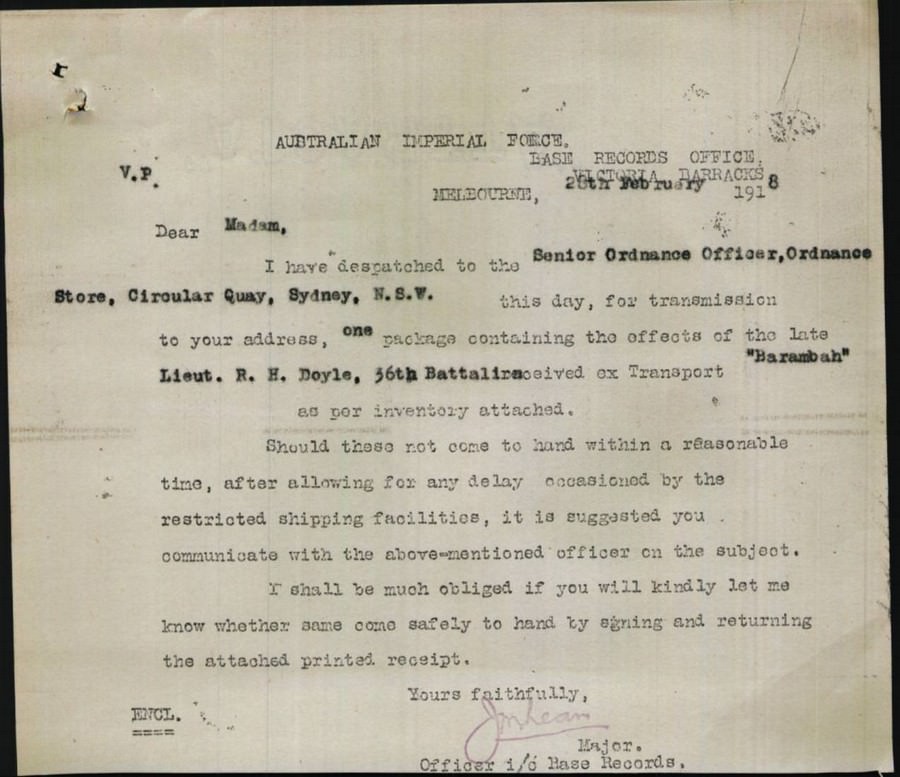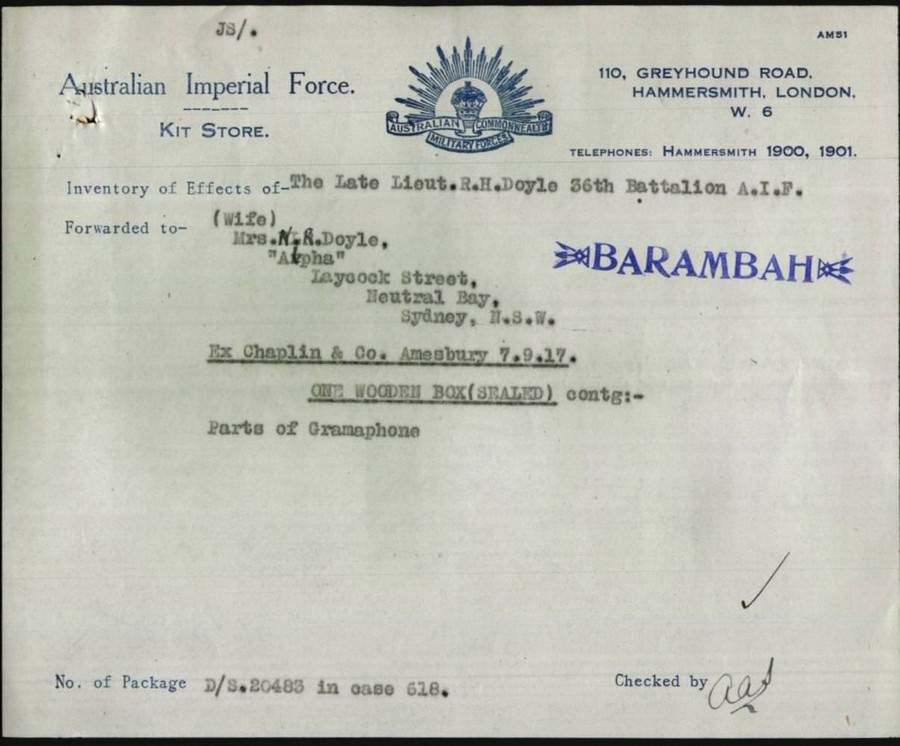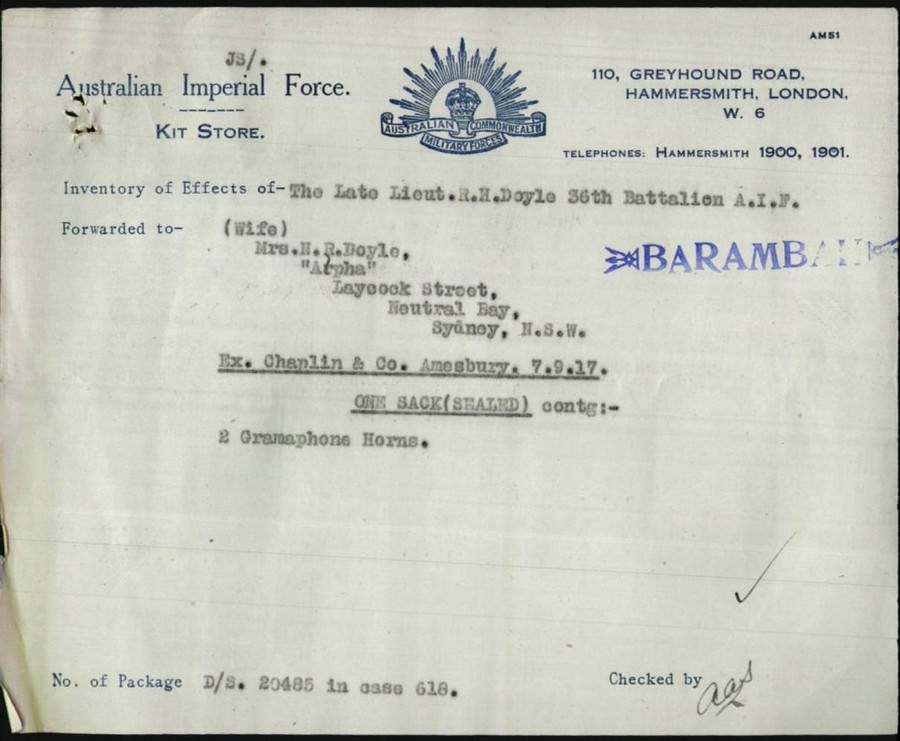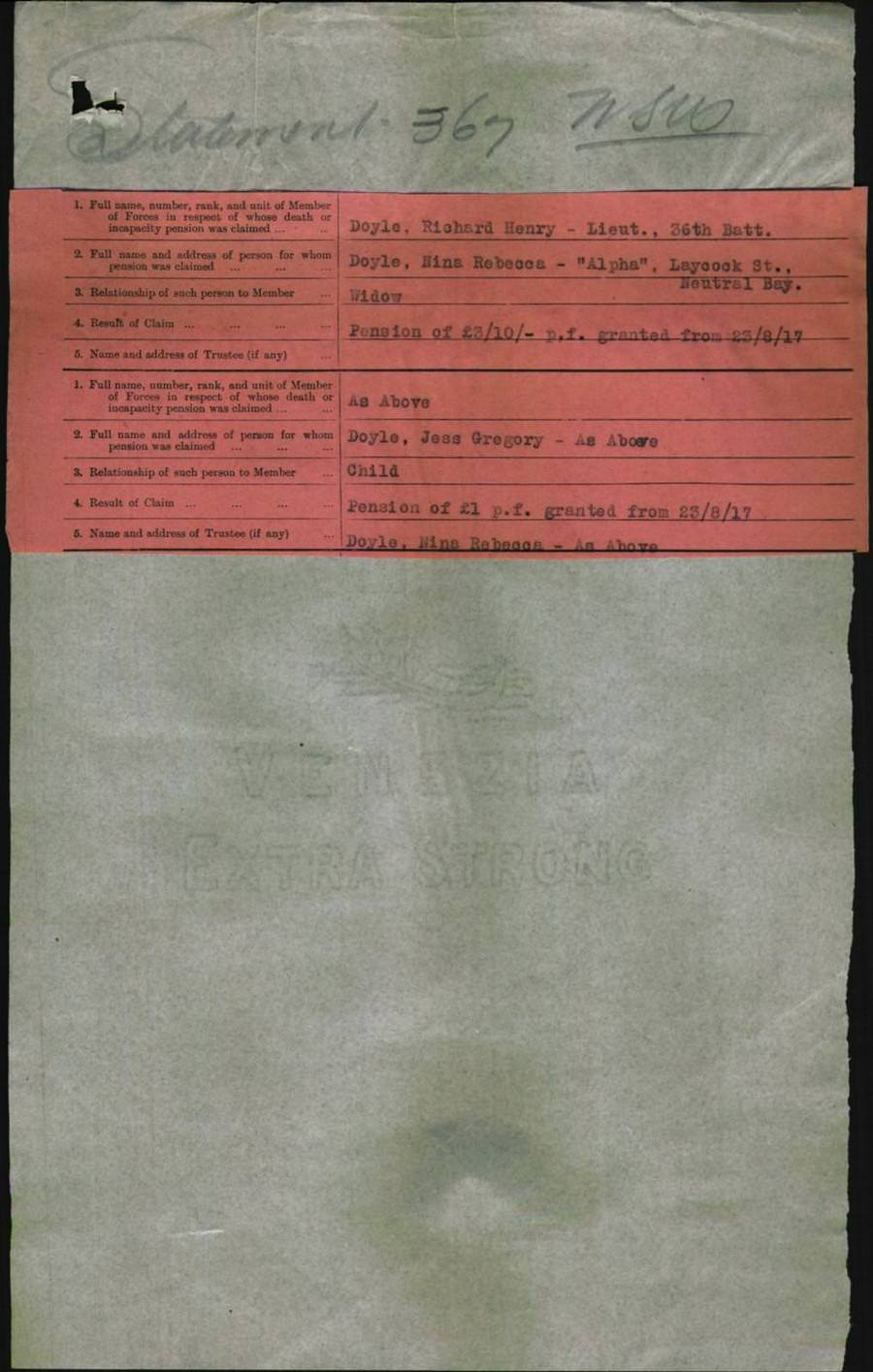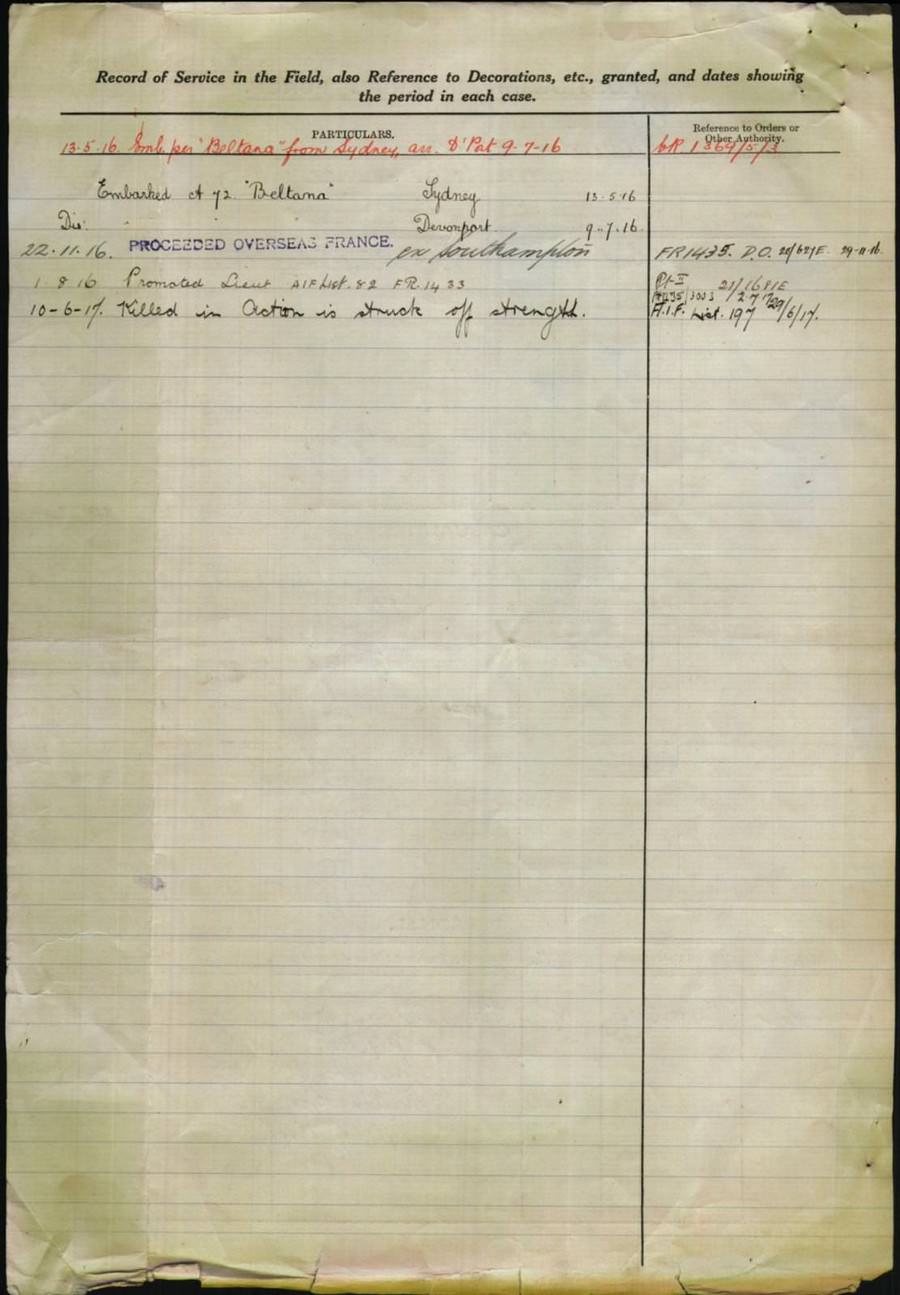 Under Construction; 04/07/2013-18/03/2014.
---
Web Counter
---