James Patrick Daley enlisted at the Depot Camp at Narrabri on the 15th of November 1915 with the service number 271 but was discharged on the 3rd of December 1916 as being Unfit due to Misconduct.
18/11/1918.
Private James Patrick DALEY, No: 271, who just entered Camp endevored to Committ Suicide in his quarters this date at about 6 pm. He inflicted a wound in his throat about 3 inches long extending from about an inch to the left of the thyroid cartilage to the right sterno mastoid. The Sterno Hyoid and sterno thyroid muscle, and right external jugular vein were divided. I sewed up the wound and arrested the haemorrhage and had him placed in the Field Hospital under Guard.
Daley stated that he has been drinking and has been annoyed because he thinks everyone is talking about him saying he is no good. He has so far refused all food. He is evidently insane at present.
Doctor D Barton. Medical Officer, Depot Camp, Narrabri.
James re-enlisted with D Company, 35th Battalion AIF on the 22nd of December 1915 and left Sydney on board HMAT A24 "Benalla" on the 1st of May 1916. On the 1st of January 1919 James (Committed Suicide) with a single Gun Shot Wound to the Head
01/01/1919
Shortly before 8 oclock p.m on 1.1.19. I was called to D Coy billets. There I saw the body of a man on the ground I was told it was Corporal DALEY. Portions of his skull had been blown away by a rifle shot fired at close quarters. Portions of the brain were lying on the ground about a foot away from the man's head. He had a powder burn on the right side of his forehead. I am of the opinion that death was instantaneous.
Captain: H McColl. M.C Medical Officer 35th Battalion.
James and is commemerated in perpetuity by the Commonweath War Graves Commission at the ABBERVILLE Communal Cemetery.
Family Information
James was a single 34 year old Labourer from Bonar Street, Campbell's Hill, West Maitland, N.S.W upon enlistment.
Military Records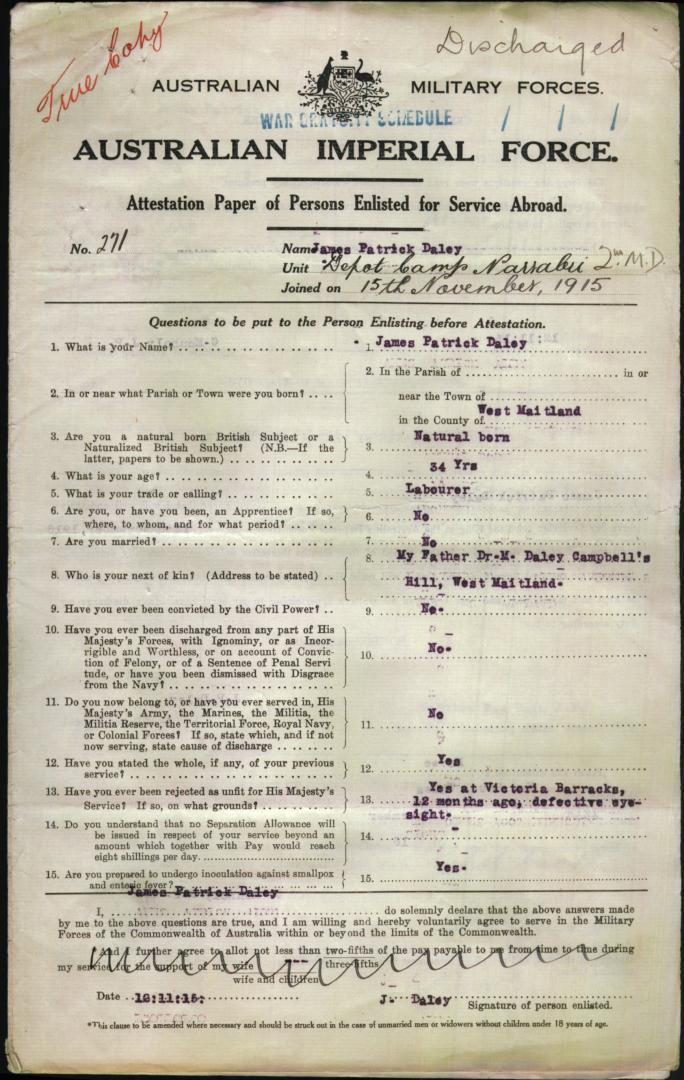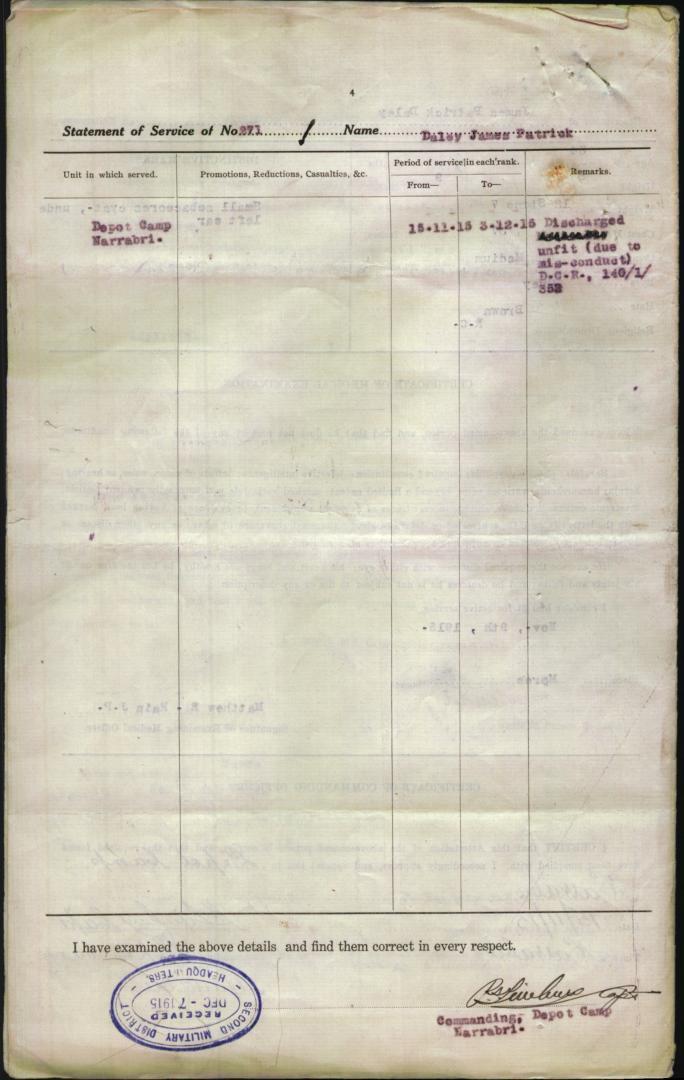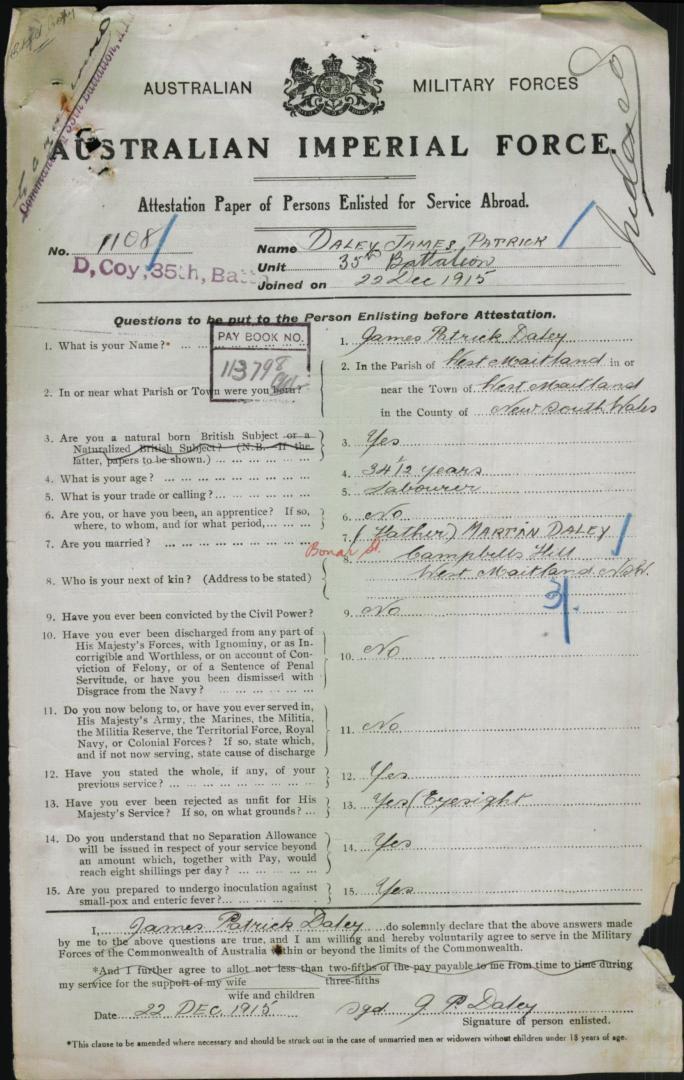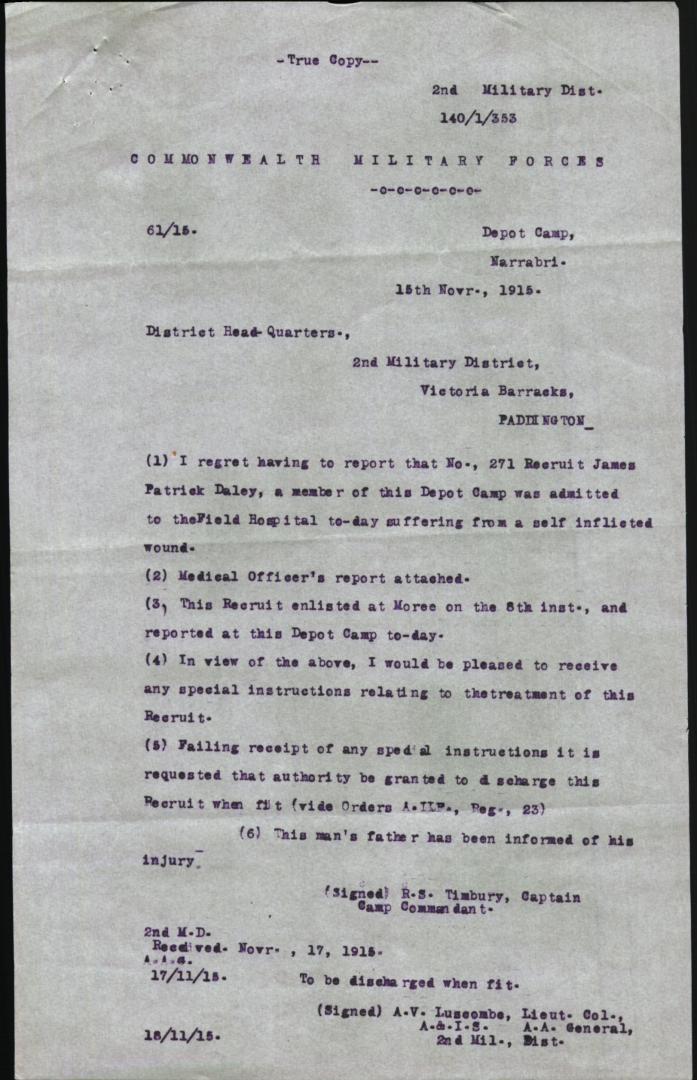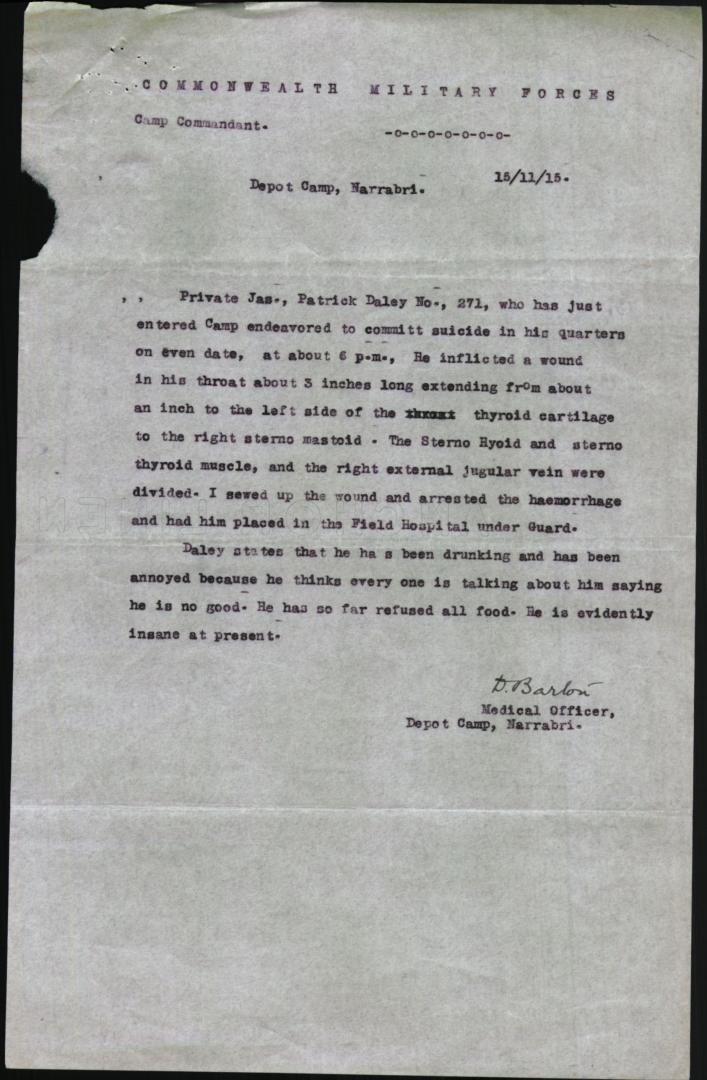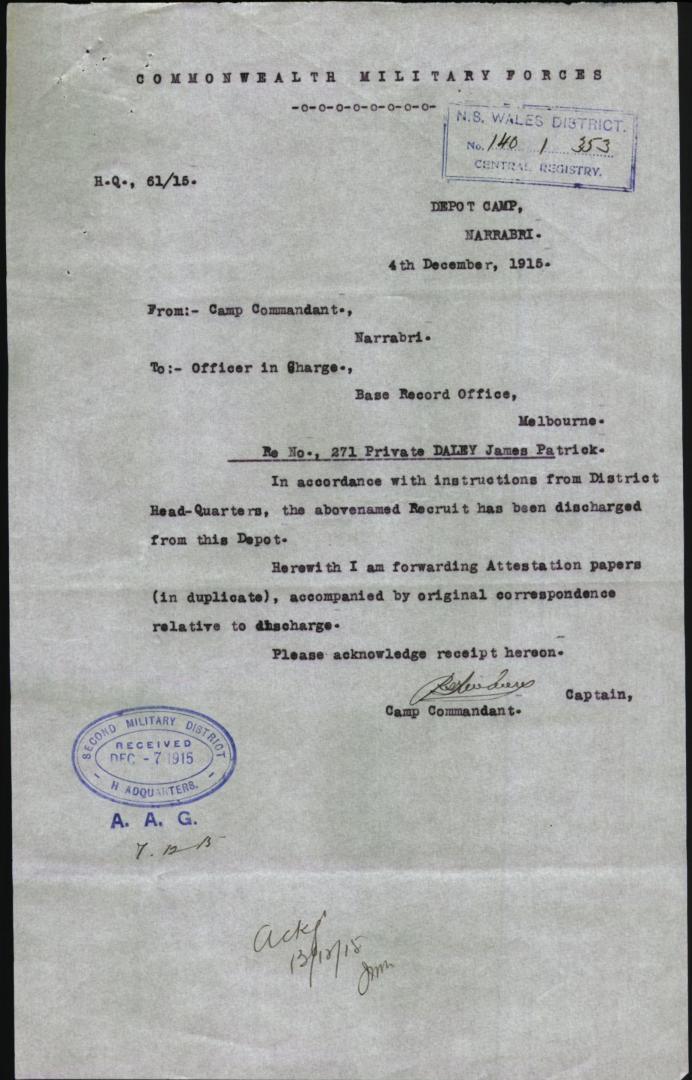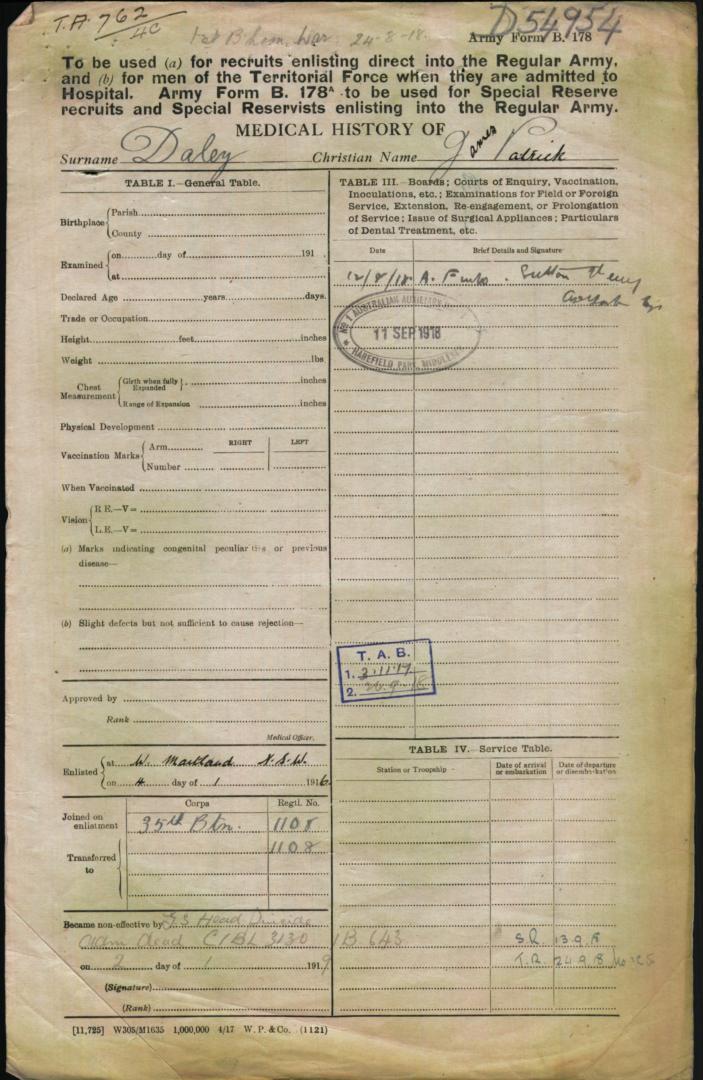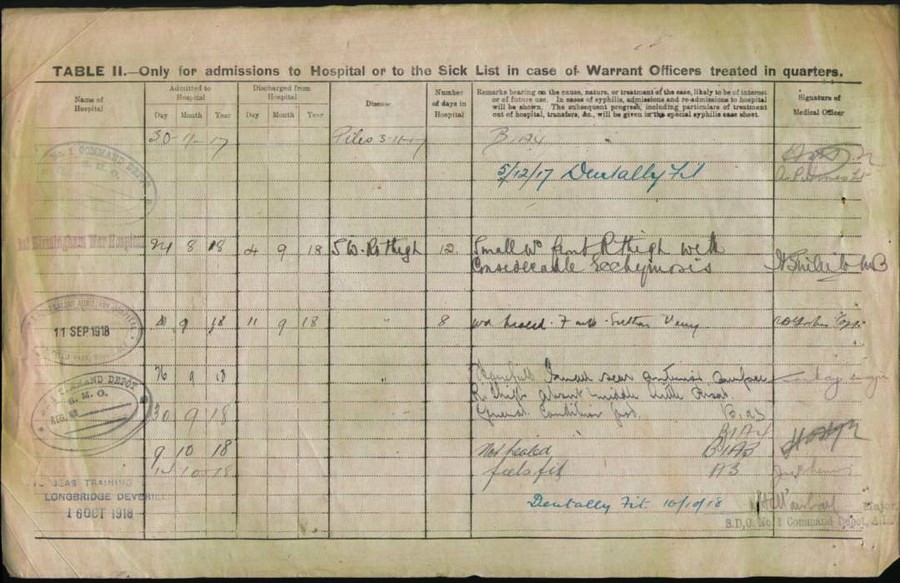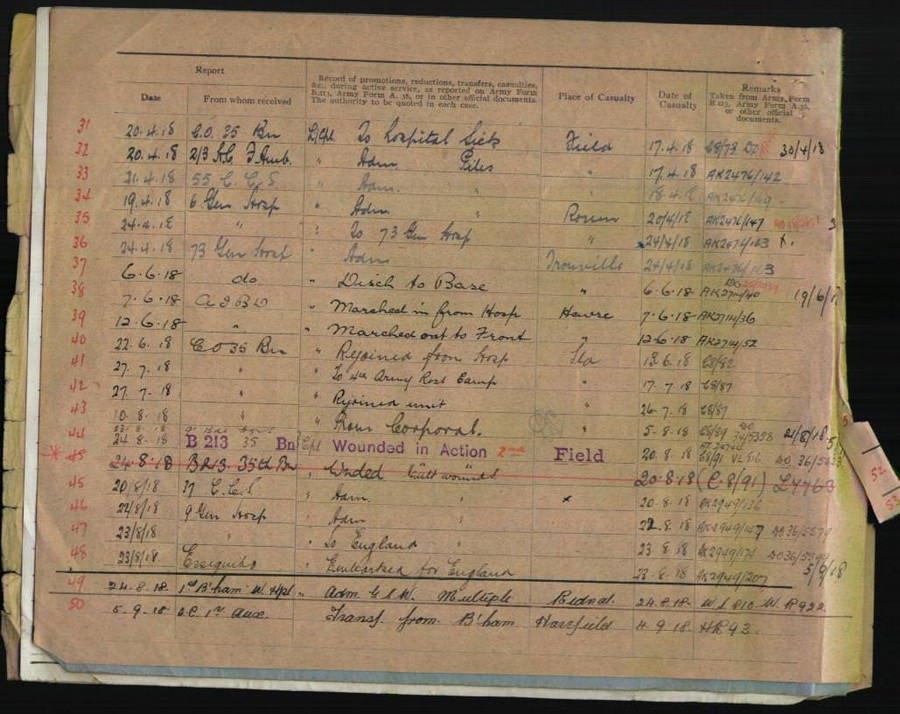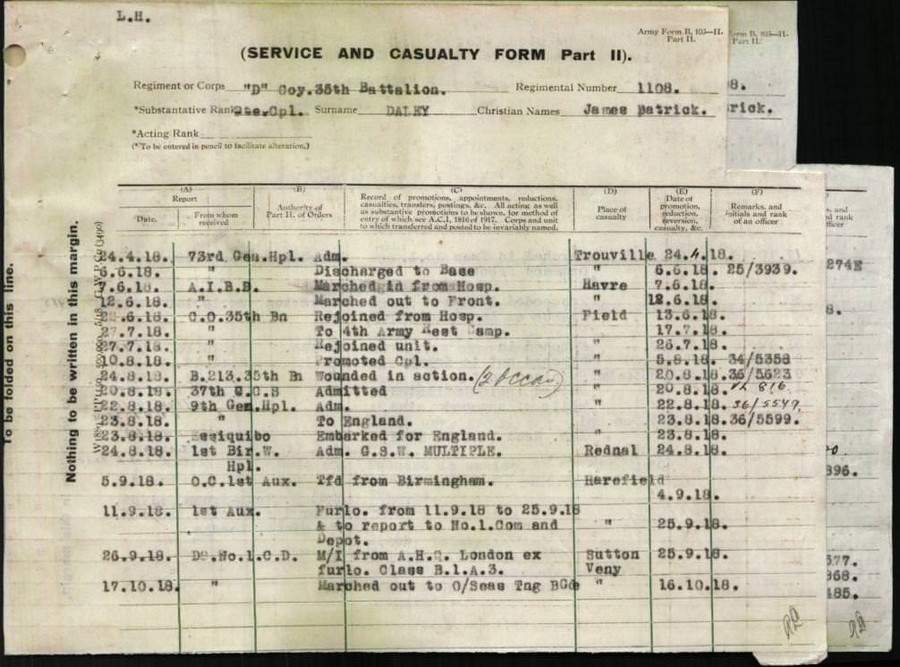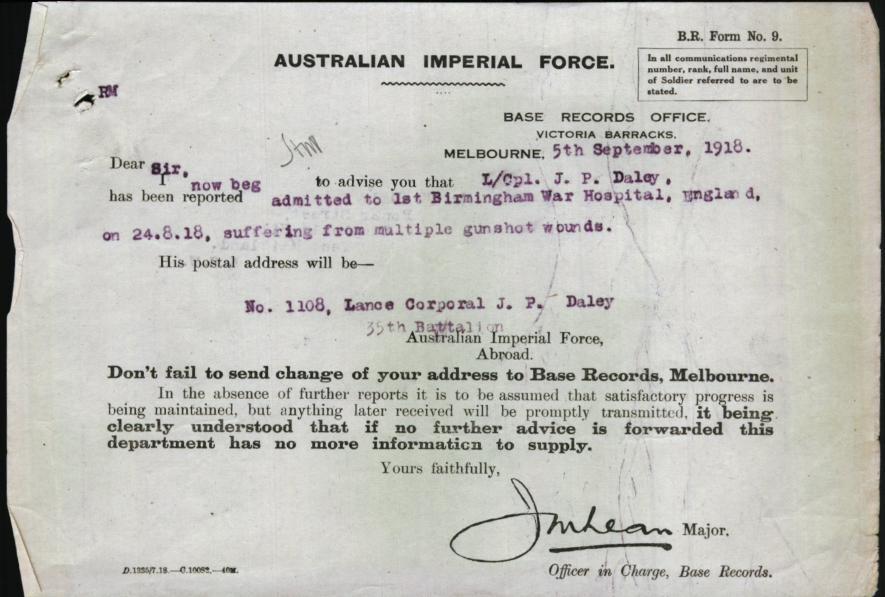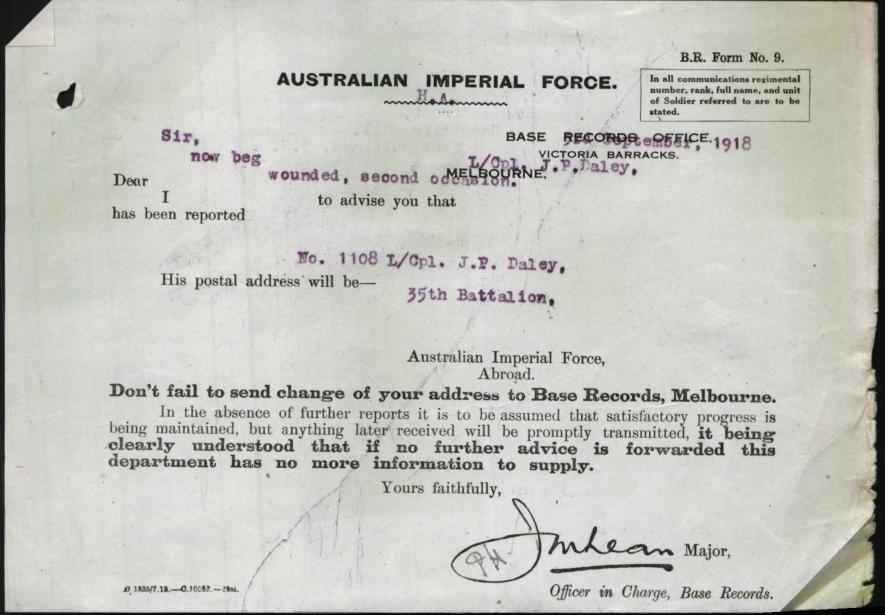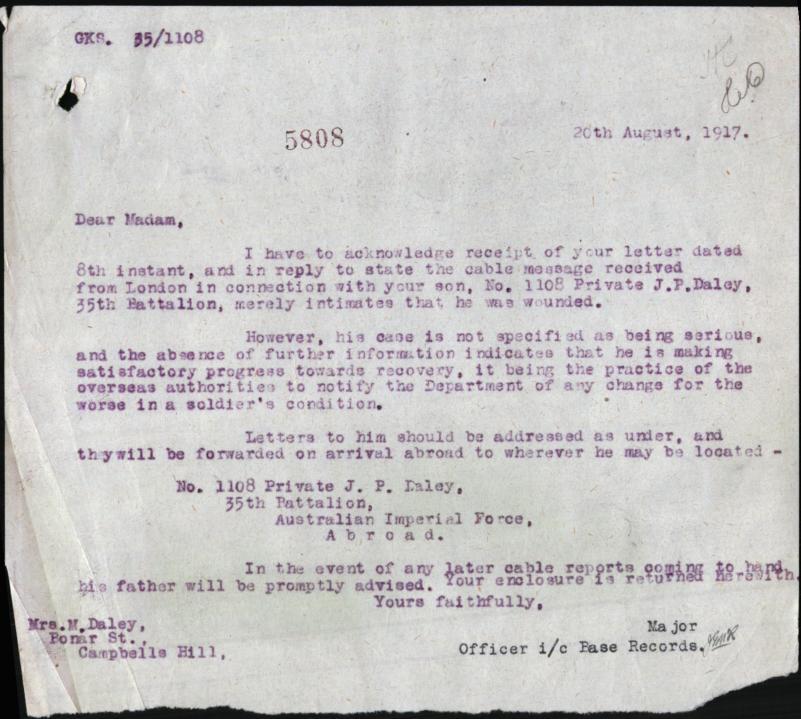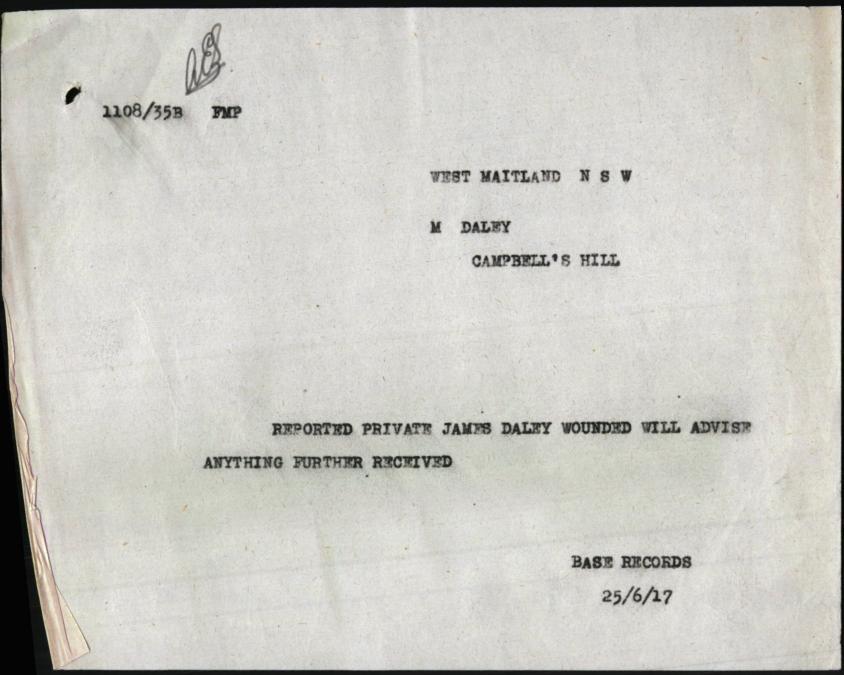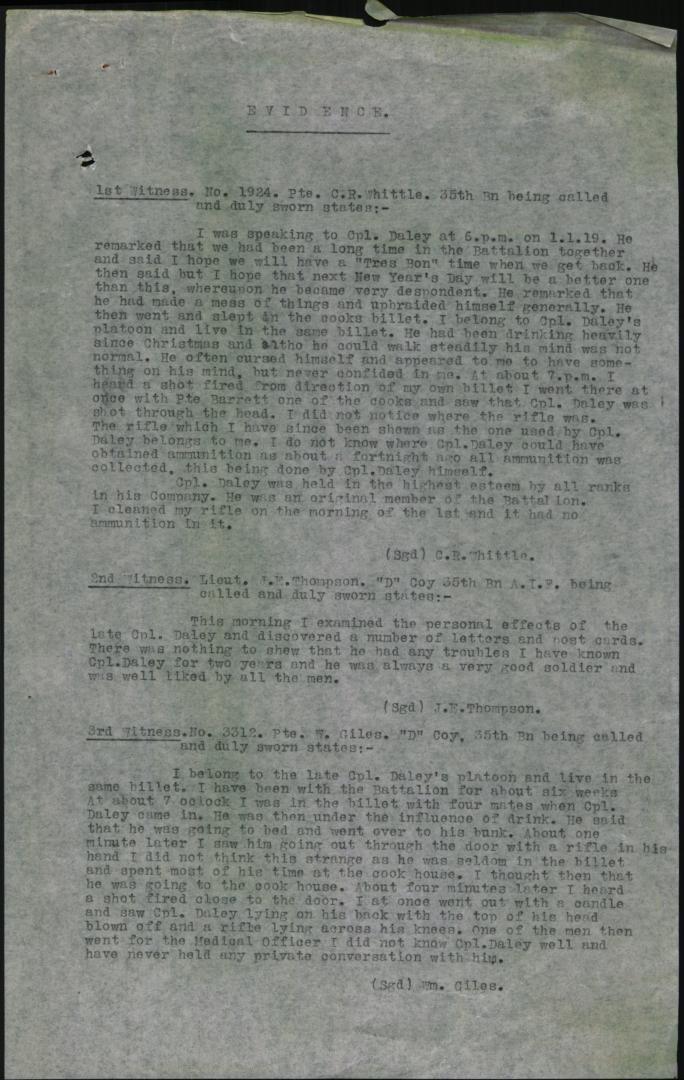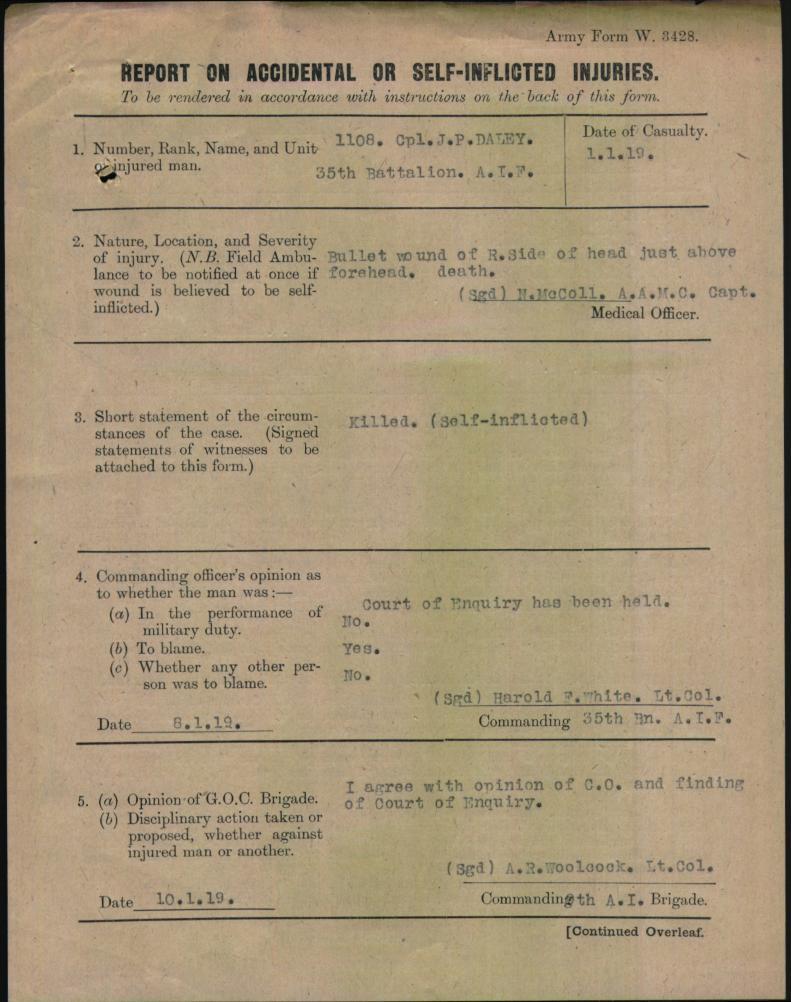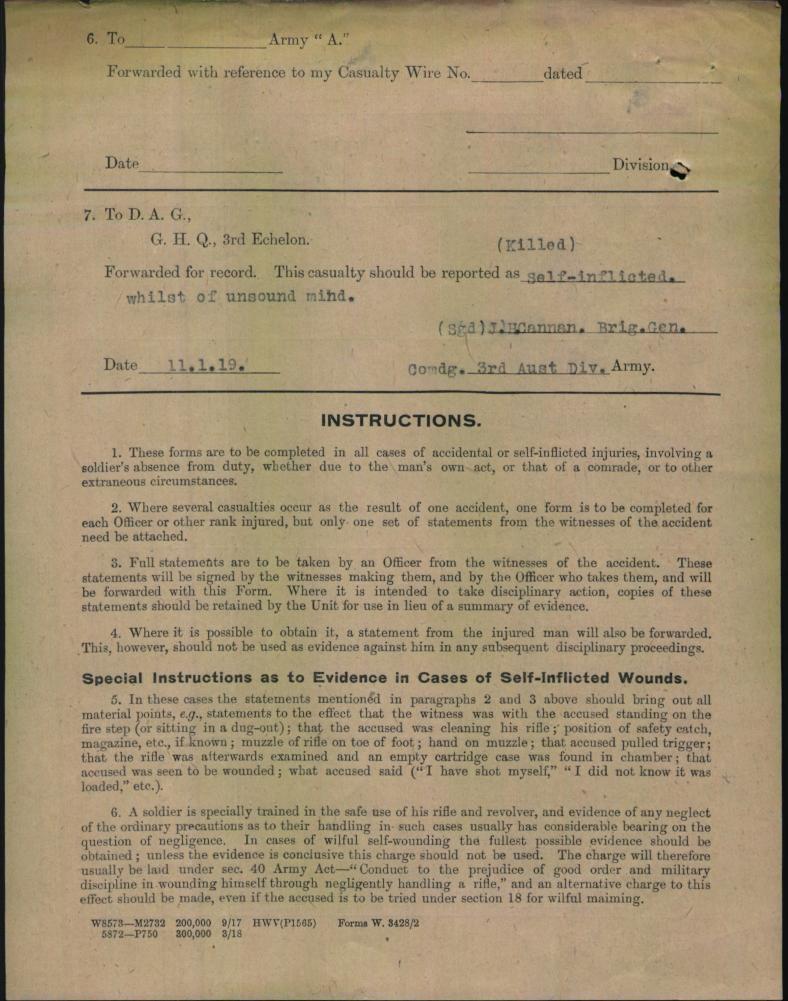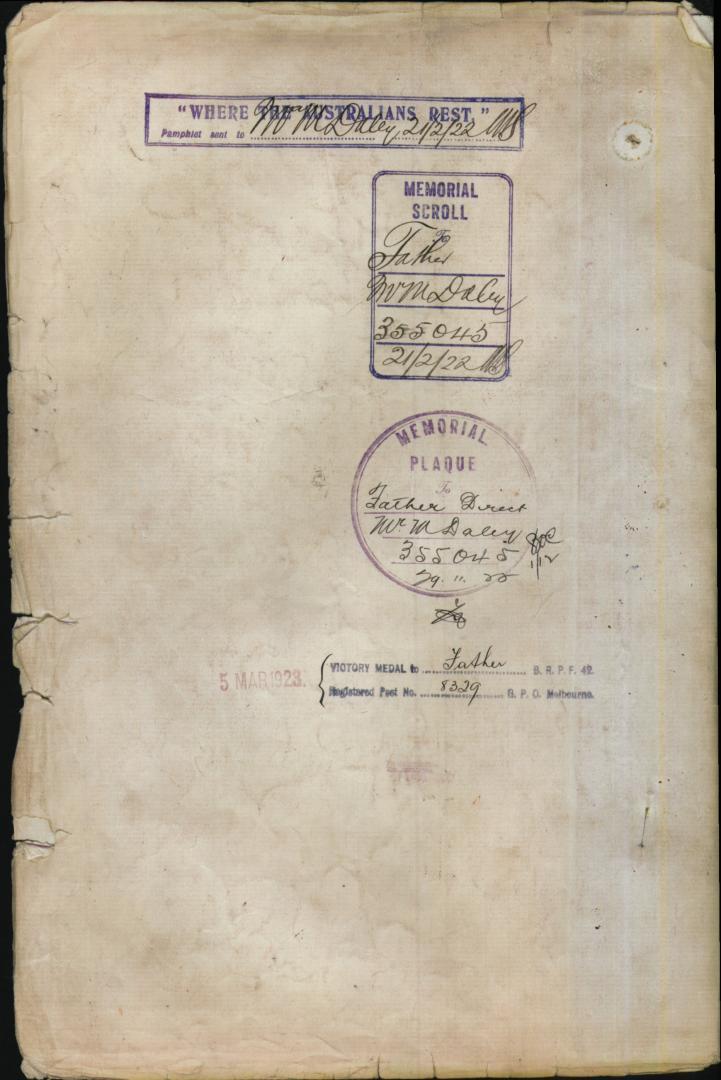 Under Construction; 27/10/2008-03/05/2014.
---
Web Counter
---