MAIN MENU. 35th BATTALION PAGE.
---
35th BATTALION A.I.F.
Major: Hugh John CONNELL. D.S.O. M.C @ Bar.
---
Born: 1884. Paddington, New South Wales, Australia. Birth Cert:9161/1884.
Married: 28th December 1911. Broken Hill, New South wales, Australia. Marriage Cert:999/1911.
Wife: Mary Elizabeth Connell. nee: Woods
Died: 31st January 1934. Merewether, New South Wales, Australia. Death Cert:1082/1934.
Burried: Sandgate Cemetery (Methodist Section), Newcastle, New South Wales, Australia.
---
Father: Hugh Connell
Mother: Jessie Connell. nee: Blumer.
---
INFORMATION
Hugh John Connell enlisted with C Company 35th Battaion on the 31st of March 1916 with the rank of Captain. He left Sydney on board HMAT A24 "Benalla" on the 1st of May 1916 and disembarked at Plymouth, England on the 9th of July. Hugh went to Larks Hill and proceeded overseas on the 21st of November. He was Wounded in Action on the 27th of July 1917 receiving a Severe Gun-Sot Wound to his Back and Abdomen and was evacuated back to England to the 3rd London General Hospital.

Whist in England Hugh was Awarderd to Military Cross on the 28th of August 1917.

MILITARY CROSS

Captain: Hugh John CONNELL 35th Bn AIF.
At St-Yves during the offensive oth the 7th to the 12th of June 1917, this Officer showed to be a good leader and a very efficient Officer. His work throughout was above praise. His fine leadership, thoroughness and continous exhibition of personal courage was an inspiration to all who came in contact with him. This Officer during a reconnaissance of assembly trenches on x night showed great coolness and determination in carrying out the work, and his was the one of three parties that succeeded in getting through. On previous occasions this Officer has been noteworthy for his meitorious work.
He returned to France on the 15th of September 1917 and was Taken on Strength with the 35th Battalion and served with distinstion being Mentioned in Dispatshes by General Haig.
MENTIONED IN DISPATCHES
Captain: Hugh John CONNELL MC. 35th Bn AIF.
For conspicousy able and gallant service during the operations on the SOMME from March to September 1918.
Hugh was promoted to Temporary Major on the 3rd of May 1918 and to Major on the 15th of June and was Awarded a Bar to his Military Cross on the 30th of July 1918.
Bar to MILITARY CROSS
Captain: Hugh John CONNELL, MC 35th Bn AIF.
For conspicious courage and devotion to duty during the attack on VILLERS-BRETONNEUX on the 4th of April 1918. Captain CONNELL acted int capacity of Staff Officer to C.C. Troops in VILLERS-BRETONNEUX and rendered invaluable service. On several occasions when the position became obscure owing to the pressing back of our flank he personally reconnoited the ground and cleared up the position.
He was responsible for the moving up of the 33rd Battalion Companies on our left flank and greatly improved the position. In the later attack by the enemy the same afternoon the troops on our right flank fell back, and for a time the position was very critical. Captain CONNELL gathered up what stragglers he could find, and with these denied the enemy entrance to the Eastern side of the town until counter attack could be launched.
His resolution courage and determination were a magnificent example to the troops, and were responsible to a large degree for the successful defence of the town.(Awarded to Military Cross 30-06-1918).
Hugh was awarded the Distinguished Service Order and the Military Cross @ Bar and was Mentioned in Dispatches
MENTIONED IN DISPATCHES
Captain (Temp Major): Hugh John CONNELL MC & Bar. 35th Bn AIF.
During attack on enemy position near MORLANCOURT on the night of 5-6th May 1918, this Officer commanded the left flank troops consisting of 1 & a half Companies. The flank met with stubborn resistance and presented many difficulties. Major CONNELL displayed leadership and courage of a high order. His Command captured almost 100 prisoners.
THE DISTINGUISHED SERVICE ORDER
Major: Hugh John CONNELL, MC & Bar. 35th Bn AIF.
For sustained, conspicous good service. This Officer has distinguished himself by his courage, endurance and fine devotion to duty. His service constitutes a record of continous acts of courage, strenous work, devotion to the welfare of his men and the capacity to get the best from them.
During operations 8th to 31st of August 1918 at ACCROCHE WOOD, BRAY and CLERY, his work was meritorious to a high degree and had an important bearing upon the success attained by his Battalion.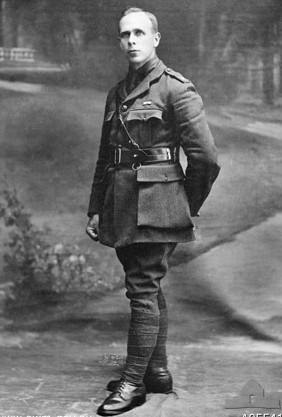 Parlimentary Service
Member of the N.S.W. Leislative Assembly; 20th March 1920 - 31st January 1934. Leslie served 13 years 10 months and 12 days. Member for Newcastle; 20th March 1920 - 17th February 1922. 25th March 1922 - 18th April 1925. 30th May 1925 - 7th September 1925. Member for Kahibah; 8th October 1927 - 8th September 1930. Member for Hamilton; 25th October 1930 - 18th May 1932. 11th June 1932 - 31st January 1934. Chairman of Committees; 26th November 1930 - 18th May 1932.
Leslie James Morshead was a member of the Australian Labour Party (ALP). Representative of Newcastle District Assembly in 1915.
Qualifications, Occupations and Interests.
Hugh was a School Teacher from Hamilton. He was educated at Paddington Public School and Fort Street High School, and Teachers Training College. He was a teacher with the Department of Education in Sydney from 1905 until 1905. Teaching at Golgolong and Tarcoon from 1905 until 1908. From 1908 until 1910 at Alma and Broken Hill. Hugh transfered to Goulburn following public statements condemning mine owners 1909 lockout at Howell, Wickham and Burwood from 1910 until 1915.
Hugh returned to teaching at Carrington from 1919 until 1920. He was a foundation member of Parents and Citizens Association, a member of the Teachers Federation until ineligible in 1920. He was als a member of the Australian Industrial Christian Fellowship Council in 1923.
CONNELL, HUGH JOHN (1884-1934), soldier, teacher and politician, was born on 12 June 1884 at Woollahra, Sydney, son of Hugh Connell, ironmoulder, and his wife Jessie, née Blumer. Educated at Woollahra and Paddington Public schools, he later joined the New South Wales Department of Public Instruction and in 1905 was posted to two half-time schools at Gongolgon and Tarcoon. He married Mary Elizabeth Woods at Broken Hill Baptist Church on 28 December 1910. Always interested in things military, Connell was commissioned in the Australian Military Forces in 1912 and on the outbreak of World War I, when he was teaching at Burwood, was called up for home service with the 16th Infantry Battalion.
After serving on the instructional staff in various Australian Imperial Force camps, Connell enlisted for overseas service on 8 March 1916 as a lieutenant in the 35th Battalion. He was promoted captain on 1 May, the day he embarked for England, and underwent a period of training on Salisbury Plain before his unit moved into the Armentières-Houplines sector, France, in November. Connell was given command of 'C' Company which he was to lead through most of its active service. In June 1917 the 35th Battalion took part in the battle of Messines and Connell was awarded the Military Cross for fine leadership, thoroughness and personal courage: during a reconnaissance of the assembly trenches on battle eve he showed 'great coolness and determination' and his was the only successful one of three parties. He was wounded in action on 17 July and resumed duty in September in the Zonnebeke sector. In October his battalion fought at Passchendaele, then in the winter of 1917-18 served in the Ploegsteert area.
After the great German offensive of March 1918 the 35th Battalion (part of the 9th Brigade) was rushed from Flanders in anticipation of an enemy thrust towards Amiens; it was in these critical days, while he was acting as staff officer to Lieutenant Colonel, Henry Arthur GODDARD.C.M.G. D.S.O., that Connell's gallantry and devotion to duty were most evident. For his exemplary courage and determination during the German assault of 4 April he was awarded a Bar to his Military Cross. For further gallantry in this period he was promoted major in June and awarded the Distinguished Service Order. He later took part in operations at Morlancourt, Bray-sur-Somme and Curlu but was evacuated to England in September because of injuries received when his horse fell on him during a reconnaissance. In addition to his decorations he was also twice mentioned in dispatches.
Connell returned to Australia in May 1919. He had joined the Labor Party before the war, and in 1909 had been rebuked by the Department of Public Instruction for his public activity at Broken Hill. He resigned from the department on 29 March 1920. That month he headed the poll for Labor in the five-member seat for Newcastle in the New South Wales Legislative Assembly; he held his seat until 1927 when single-member electorates were restored. Member for Kahibah until 1930, from then on he represented Hamilton until his death. In 1930-32 he was deputy Speaker and chairman of committees during the last Jack Lang government. He made a name for himself as a quick thinker, a keen debater and a hater of hypocrisy. Though a strong disciplinarian in parliament, he never allowed his strongly held views to disturb his friendships with those of different persuasions.
Survived by his wife and daughter, Connell died of heart disease on 31 January 1934 and was buried in Sandgate Methodist cemetery. His estate was sworn for probate at £1398.
(State Library of New south Wales)
Select Bibliography
C. E. W. Bean, The Australian Imperial Force in France, 1917-18 (Syd, 1933, 1937, 1942); London Gazette, 25 Aug, 25 Dec 1917, 26 July, 31 Dec 1918, 1 Jan 1919; Reveille (Sydney), Mar 1934, Sept 1937; Sydney Morning Herald, 29 May 1925, 20 Oct, 4 Nov 1930, 1 Feb, 30 June 1934; Dept of Education, New South Wales, records (Sydney), and records of service in two world wars, T. A. White ed (Australian War Memorial); War diary, 35th Battalion, AIF (Australian War Memorial).
Family Information
Hugh and Jessie Connell had 7 children, 4 boys and 3 girls. Hugh John Connell born 1884 at Paddington, N.S.W. Birth Cert:9161/1884 and married Mary E Woods in 1911 at Broken Hill, N.S.W. Marriage Cert:999/1911 and died in 1934 at Merewether, N.S.W. Death Cert:1082/1934. Kate S Connell born 1886 at Waverly, N.S.W. Birth Cert:10335/1886. Henry G Connell born 1888 at Waverly, N.S.W. Birth Cert:10856/1888 and died in 1890 at Waverly, N.S.W. Death Cert: 13597/1890 (aged 2 years) Jessis E Connell born 1890 at Newtown, N.S.W. Birth Cert:25970/ 1890. Maggie Florence Connell born 1893 at at St Peters, N.S.W. Birth Cert:33902/1893 and died in 1954 at Bondi, N.S.W. Death Cert:1052/1954. Arthur C Connell born 1895 at Waverly, N.S.W. Birth Cert:28105/1895and married Muriel G McEvoy in 1912 at Bathurst, N.S.W. Marriage Cert:5052/1912. Oswald Herbert Connell born 1898 at Waverly, N.S.W. Birth Cert:26749/1898 and died in 1973 at Hornsby, N.S.W. Death Cert:67167/1973.
Hugh was the son of an Ironmoulder. Hugh and Mary Connell had 1 daughter.
Military Records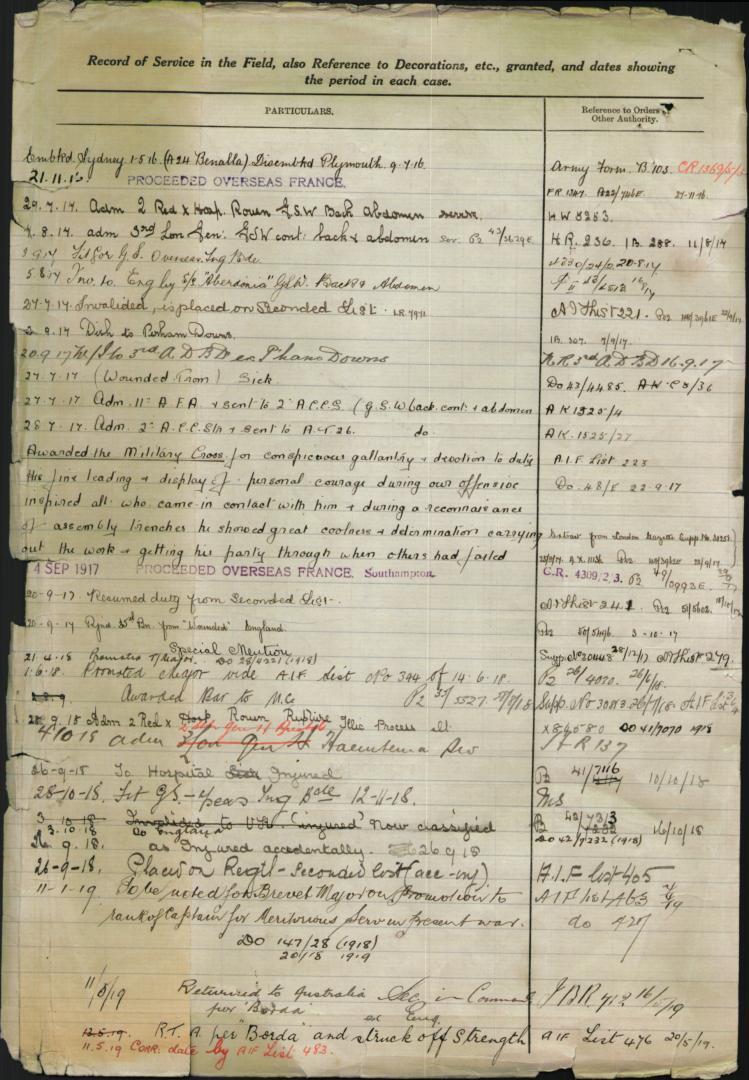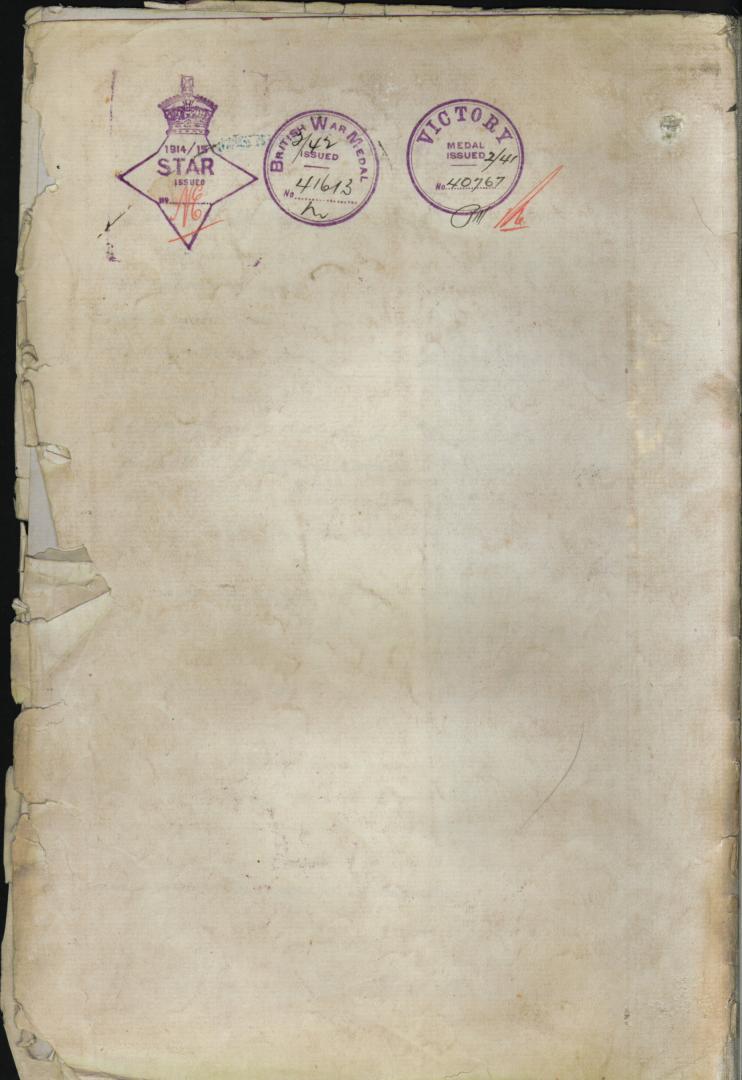 © Commonwealth of Australia (National Archives of Australia)
Under Construction; 20/09/2006-22/08/2016.
---
Web Counter
---