Return to menu Return to 35th Battalion page
---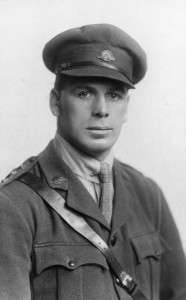 35th BATTALION A.I.F.
Captain: Gilbert Gordon COGHILL. M.C.
---
Born: 19th August 1888. Kempsey, New South Wales, Australia. Birth Cert:26637/1888.
Married 1: 1923. Sydney, New South Wales, Australia. Marriage Cert:13407/1923.
Wife 1: Lynda May Coghill. nee: King. (Divorced 1940) (18..-1943)
Married 2: 1941. Randwick, New South Wales, Australia. Marriage Cert:18861/1941.
---
INFORMATION
| | | |
| --- | --- | --- |
| 33rd Battalion. AIF | 3 Officers | 82 Other ranks |
| 34th Battalion. AIF | 5 Officers | 120 Other ranks |
| 35th Battalion. AIF | 9 Officers | 282 Other ranks (including 44 missing) |
| 36th Battalion. AIF | 12 Officers | 133 Other ranks (including 1 missing) |
| 9th Machine Gun Company. AIF | 1 Officer | 18 Other ranks (including 4 missing) |
8th April 1918.
MILITARY CROSS
Captain: Gilbert Gordon COGHILL. During attack on our front at VILLERS-BRETONNEUX on morning 6th April 1918 this Officer displayed conspicuous courage and very fine leadership. For an hour this Officer moved up and down his front giving fire orders and directing fire on the enemy during which time he was continually open to enemy rifle and machine gun fire. At about 5.30pm he was wounded in the arm but refused to leave the line. When word reached him that our left had been pressed back and he had to conform the movement to rear carried out in a most practical manner- by platoons with covering fire and in perfect order. He was the last man to leave the original line and upon reaching the second line was again wounded, but still carried on and reorganised the Company. It was fully three hours after his second wound before he allowed himself to leave the line. Throughout the attack this gallant officer showed great daring and courage and through his action very large casulties were caused to the enemy.
London Gazette 26th July 191187. Page 8864 Position 4.
Commonwealth of Australia Gazette 27th of November 1918. Page 2266 Position 8.
Gilbert was Wounded in Action; 2nd occassion on the 6th of April at Villers-Brettoneux where he received a Gun Shot Wound to his Left Arm and was evacuated to the 8th General Hospital at Rouen before being evacuated to England onboard the Hospital Ship "Carisbrook Castle" He remained in England until the 8th of June 1918 when he returned to France for the third time.
13th August 1918.
Reccommended for DISTINGUISHED SERVICE ORDER
Captain: Gilbert Gordon COGHILL. M.C. For conspicuous gallantry and devotion to duty during operations against enemy positions South of the Somme East of Hamel on 8th August 1918. During the attack on ACCROCHE WOOD and afterwards Captain COGHILL was in command of the Right Support Company he sent back valuable information and after passing ACCROCHE WOOD finding that the men in front of him had lost direction in the fog he pushed up with his men and filled the gap. He collected and organised all the parties in the vicinity and led them to the GREEN LINE (final objective) in his proper sector. He reorganised the line and protected his flanks until touch was obtained with the adjoining units. Throughout a long and difficult advance he displayed great determination and leadership and his very great personal bravery inspired all ranks.
Captain COGHILL was awarded the Military Cross in connection with operations near VILLERS-BRETTONEUX in April 1918.
London, England. June 1919. Striking a boxing pose Captain Gordon Coghill M.C. 35th Battalion (left) and Second Lieutenant Matty Smith, Australian Flying Corps, who represented Australia in the heavyweight and lightweight boxing divisions respectively at the Inter-Allied games, Paris, June-July, 1919. They are wearing their AIF uniform.
(Photo Australian War Memorial)
Family Information
Gilbert was a single 27 year old Soldier from "Evelyn" Bunnerong Road Kensington, N.S.W. upon enlistment. gilbert enlisted during World War 2 service number: NX135123. His parents Gilbert and Vida Coghill were married in 1886 st Kempsey, N.S.W. Marriage Cert:5835/1886 and had 5 children. Robert John Coghill born 1887 at Kempsey, N.S.W. Birth Cert:25988/1887 and died 1960 N.S.W. Death Cert:5811/1976. Gilbert Gordon Coghill born 1888 at Kempsey, N.S.W. Birth Cert:26637/1888 and died 1970 at Newtown, N.S.W. Death Cert:32665/1970. Lawrence Ernest Coghill born 1890 at Kempsey, N.S.W. Birth Cert:17453/1890 and comitted suicide 1909 Brisbane, Queensland. Berwick Wellington Coghill born 1894 at Kempsey, N.S.W. Birth Cert:19396/1894 and died 1960 at Parramatta, N.S.W. Death Cert:27055/1960. Vida G coghill born 1896 at Kempsey, N.S.W. Birth Cert:31484/1896.
The Brisbane Courier. Tuesday 20th April 1909.
SUPPOSED SUICIDE.
DEATH OF GUNNER L. E. COGHILL.
The circumstances surrounding the death of Lawrence Ernest Coghill, a gunner in the R.A.A., who was found dead at the military 'headquarters, Brisbane, with a Gunshot wound (believed to 'have been self-inflicted), on April 8, was the subject of an inquiry presided over by Mr. R. D. Neilson, J.P., yesterday. Constable McNeill examined witnesses. John Peter Paul Skells, company sergeant major of the R.A.A., gave evidence to the affect: that he had received a telephone message informing him that. Coghill was under medical treatment for two months prior to the tragedy. About April 5 he was ordered to resume duty, the doctor having declared him to be fit. On April 8 deceased obtained order of leave to enter the General Hospital. He appeared to be suffering great pain, and was very depressed. Deceased was then suffering from a disease which was curable, although he was very despondent about it. He had been ill for about two months. His equipment was at Lytton. "When witness entered the dormitory he saw Coghill lying on the floor on his back, and the rifle (which was produced) was lying against the bed. The little belonged to Driver Joseph Thompson, who was one of the occupants of the room where deceased was found. The shell, which was shown to him, was of the regulation number and the type used in that rifle. It was a punishable offence for a man to have ammunition in his possession except when legally issued. Witness had had no idea where deceased had procured the cartridge.
By, Gilbert (J. Coghill : Deceased, up to his illness, was most cheerful and happy-go-lucky. He thought deceased would have been the last man lo take his life. Albert Pontin, a sergeant of B Mounted Institution Cadre of the R.A.A., deposed that he saw deceased on the morning in question, and had the cart prepared to convey him to the hospital. He saw deceased coming out of the bathroom, and in five minutes time he heard a report. He saw Coghill lying on the floor beside Gunner Ryan's he'd. Later on witness noticed the rifle (produced) leaning against the wall, which was not its place; it should have been at the head of Driver Thompson's bed, and was two beds away (about four yards). Witness examined the rifle, and found that it had recently been discharged. witness had no idea how the cartridge came to be in the rifle.
My Mr. Coghill : His brother was rather of a cheerful disposition, and he never thought he would have taken his own life. Joseph Thompson, a driver in the R.A.A., said that at about 10.50 a.m. he saw deceased in No. 1 barrack room sitting on Ryan's bed. witness was sitting in front of him talking lo him. Deceased was fully dressed, and was ready to go to the hospital. He seemed Ho be in great pain. The rifle (produced) was his. At 9.30 a.m. .on April 8 it was hanging at the (witness's) bed, its proper place. Witness had cleaned it at 8.30 that morning, and it was then empty. Witness took off the magazine, which was also empty. When he was talking to Coghill. Driver Collins carme up and talked to him also. Shortly afterwards Collins left victim and walked towards the door. Witness was then about to go over to his bed, and passed Coghill and pul his hands on his shoulders, saying, "You will be all right in two or three days." Witness had not passed him two paces when he heard the report of a rifle. Witness looked around and saw Coghill fall to his right on the floor. He nut once gave an alarm. witness had no cartridges in his possession, and knew of no other person having any. He did not know where Coghill got the cartridge.
By Mr Coghill: Deceased neither drank nor'smoked. Bernard Collins, a driver in the R.A.A., corroborated the evidence of the previous witness, and said that when talking with deceased he said, " What's wrong with you "Coghill". Deceased did not answer. At the same, time Pontin called out to Coghill to get'ready to go to the hospital. Deceased was sitting with his hands supporting his face, and held his head down. As deceased did not answer, witness concluded he was in pain. He then left him, and shortly afterwards heard the report of a rifle, and looking back saw Coghill falling. Gilbert Gordon Coghill, brother of deceased, gave evidence relative ,to his brother's disposition.
Michael Thomas Healy, police constable, gave evidence to having been informed of the tragedy, and to finding the deceased lying in the barrack room. He produced a certificate of death.
---
1st April 1930 Sydney Morning Herald.

I NO. 1 JURY CAUSES.(Before Mr. Justice Ferguson and Juries.)

ACTION AGAINST A SOLICITOR.

Coghill v Morgan.

In this action Gilbert Gordon Coghill sued I Charles A Morgas, a Sydney solicitor, to recover £564, a balance alleged to be due to him on a share sales' and purchase account.

The case, as opened to the jury by plaintiff's counsel, was to the efîect that Coghill left Sydney in November, 1928, on an expedition ,to New Guinea on business relating to the Mount Lawson Gold Mining Co. Before doing so, he . appointed the defendant his attorney to carry out instructions with reference to the sale and purchase of shares In the company. The plaintiff was then the holder of 5600 paid up and 3000 contributing shares. He was away from November, 1928, till September, last year. His instructions to the solicitor were that he should buy and sell shares in the company as he should be directed . One of the in- structions was that the shares which were then valued at 2/6, might be sold if they reached 10/. It appeared that during the plaintiff's absence, Morgan speculated to a very large extent himself in the shares. The market afforded a very fertile field for specu- lation, as favourable reports were being re- ceived and values Increased to about 13/. Certain letters passed between the parties in which the expression "plunging" was used, and the defendant admitted that he himself had purchased something like £16,000 worth of shares In one letter during the year the defendant thanked the plaintif! for the won- derful work he had done for the company. "It seems almost too good to be true," he wrote in one passage, "and I nearly fell under the table on reading the contents. It is a big sensation to become a millionaire almost In an instant." It seemed to the plaintiff that the defendant had been purchasing shares and, instead of transferring them Into the plaintiff's account, held them in his own name, and no doubt, if the affairs of the mine had continued to prosper, nothing would have been heard of this dispute, as the defendant would have made a huge fortune. When the plaintiff returned to Sydney, the shares had receded to 8/, and, being anxious to secure the use of his money, he asked the defendant for a statement of the account. He was put off on various pretexts, but eventually an account was given him showing a balance to his credit of £ 174/1/8. It appeared that the highest price obtained for shares sold on the plaintiff's behalf was 9/5, although the mar- ket had gone up to 13/. Being desirous of realising the cash to his credit, the plaintiff was referred to a firm of brokers, who de- clined to pay him. It was then discovered that the defendant had been buying forward and was in considerable difficulty and had placed the plaintiff's paid up and contributing shares as security with the brokers for his own indebtedness. Subsequently, after several negotiations, plaintiff agreed to place a num- ber of his shares in a pool in order to frus- trate bear operations. A certain financial ad- justment was made, leaving the balance sued for still unpaid and the plaintiff threaten- ing to fight defendant with his own weapons, Issued the writ in the action. The defendant, In addition to a plea of never Indebted, also set up that the trans- action between the parties was In the nature of a share pool in which the parties were pledged to share profits or losses.

Mr. J. W. Shand (Instructed by Mr. P. G. Westphalen) appeared for the plaintiff; and Mr. H. E. Manning, K.C , and Mr. Braddon (instructed by Mr. Eric W. Doust, of Messrs. Charles A. Morgan, Doust, and Co.)
---
Military Records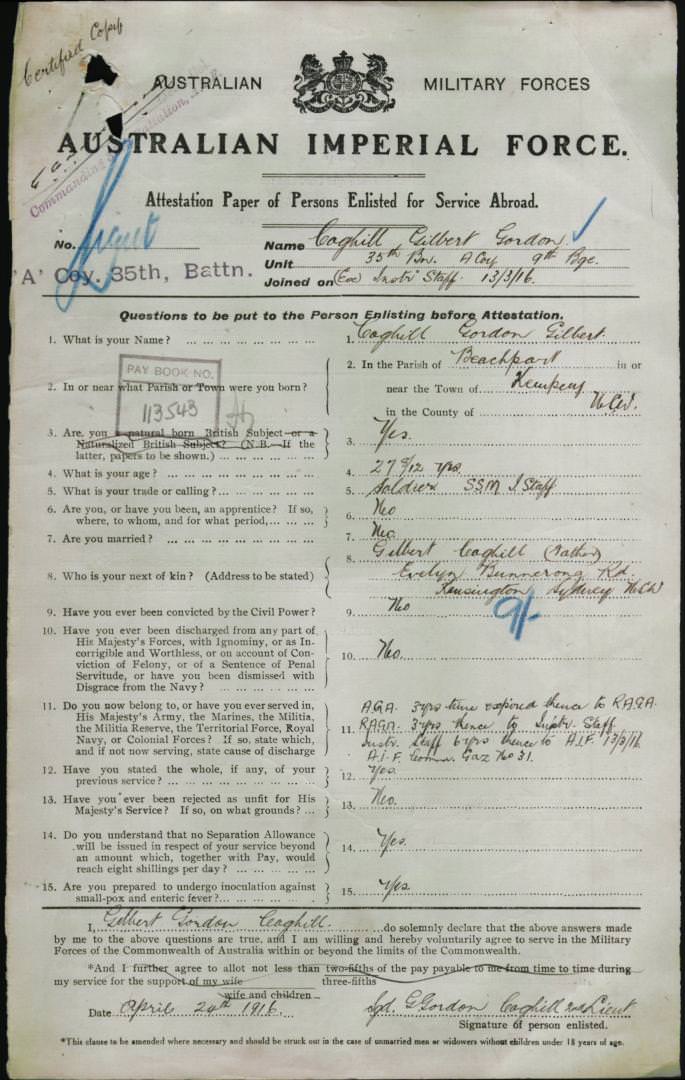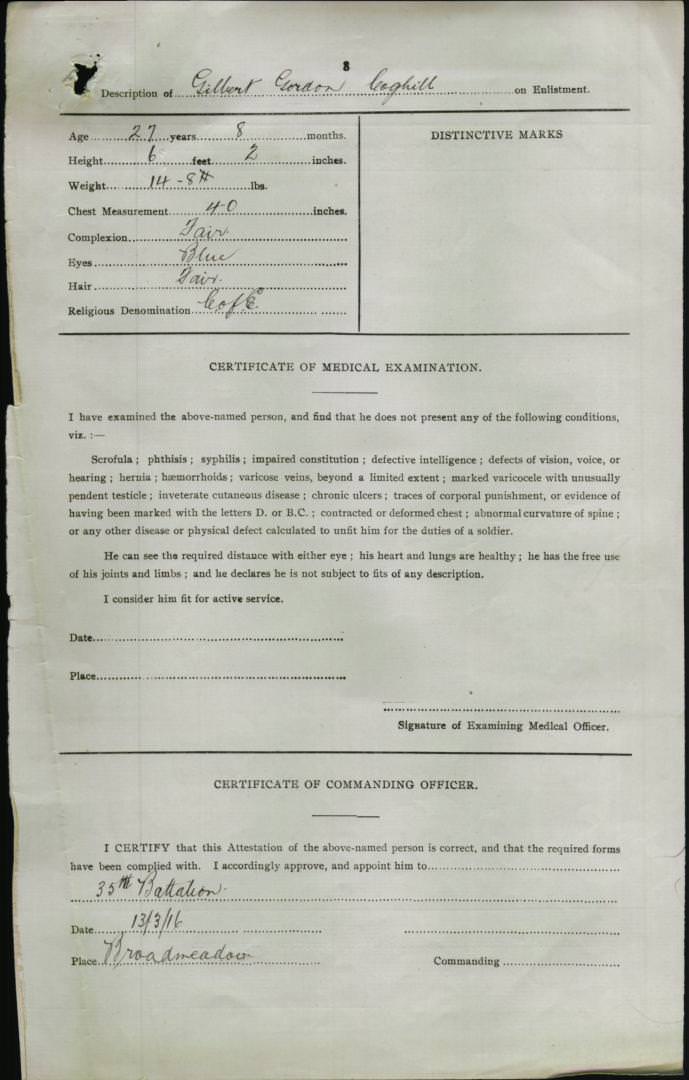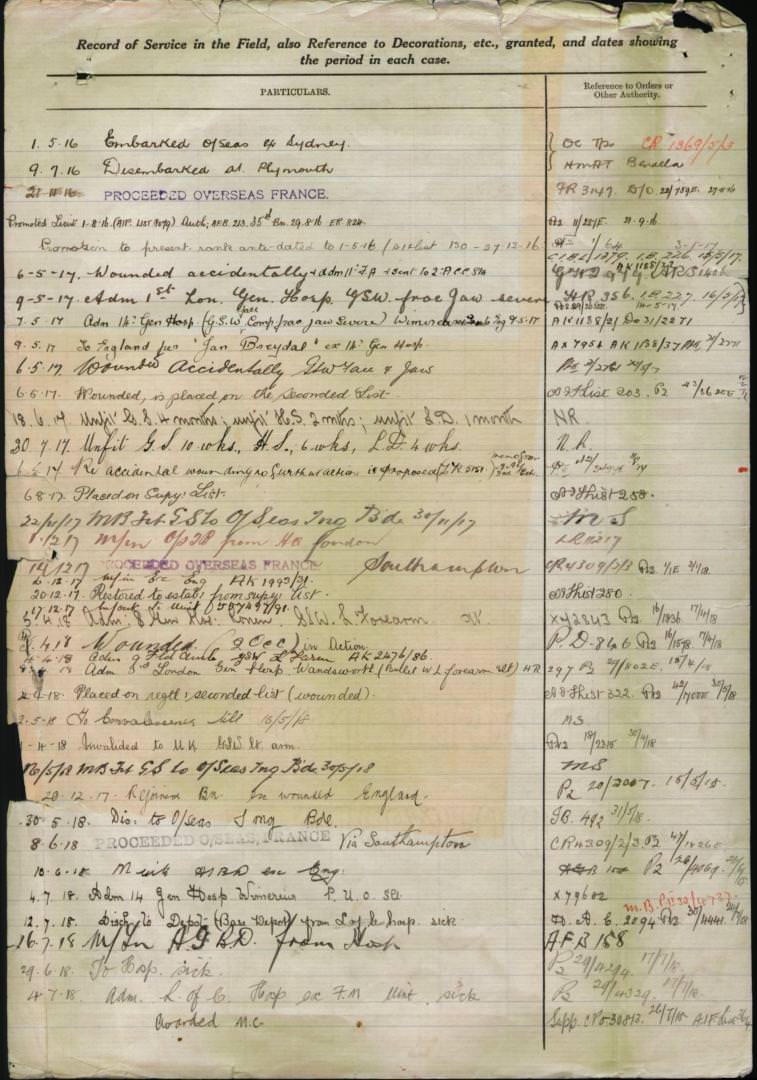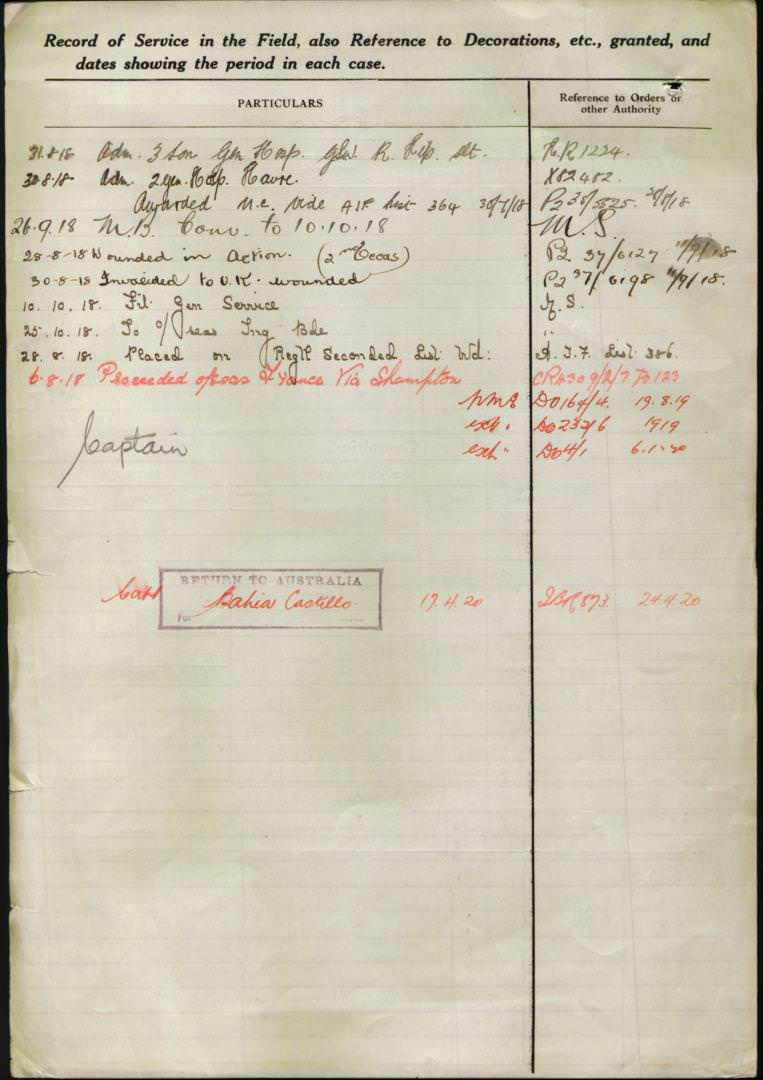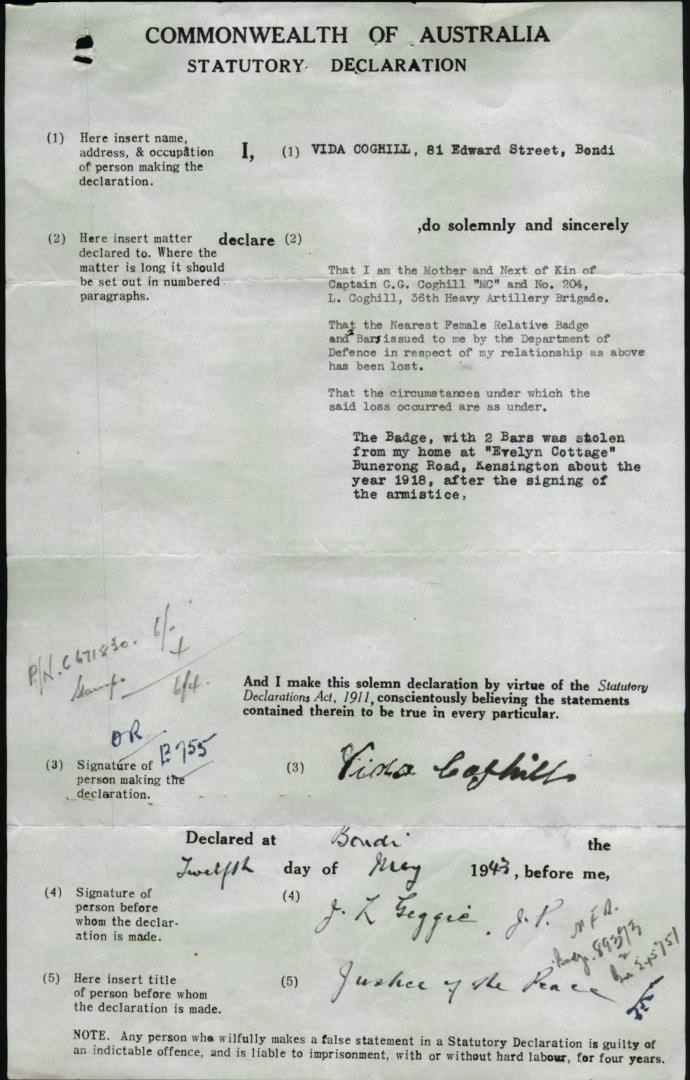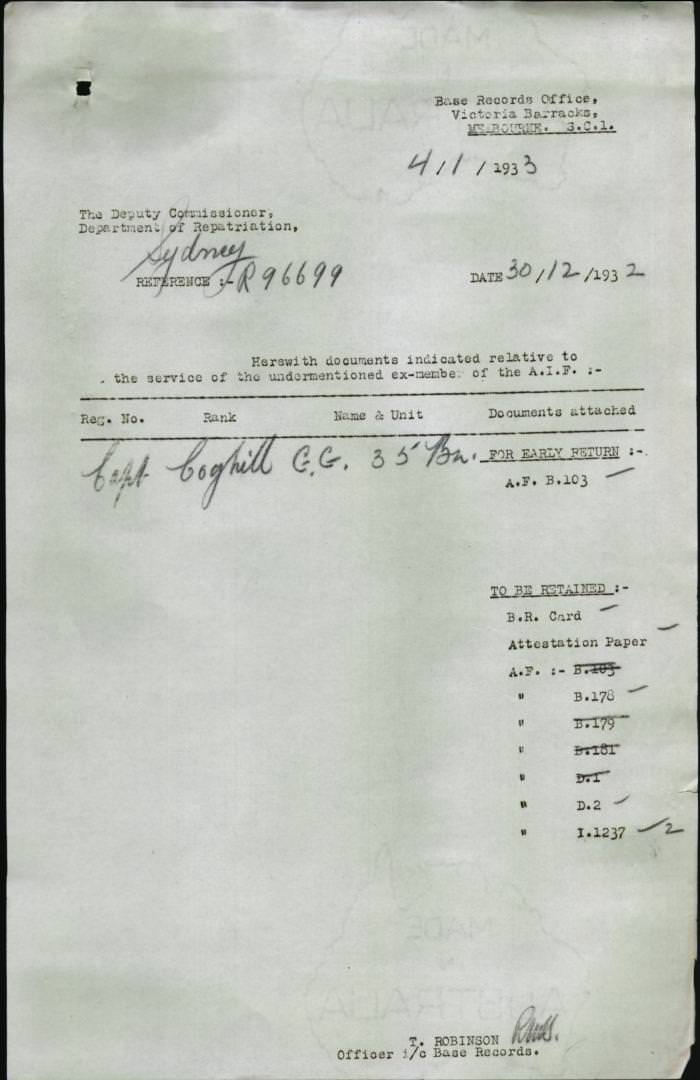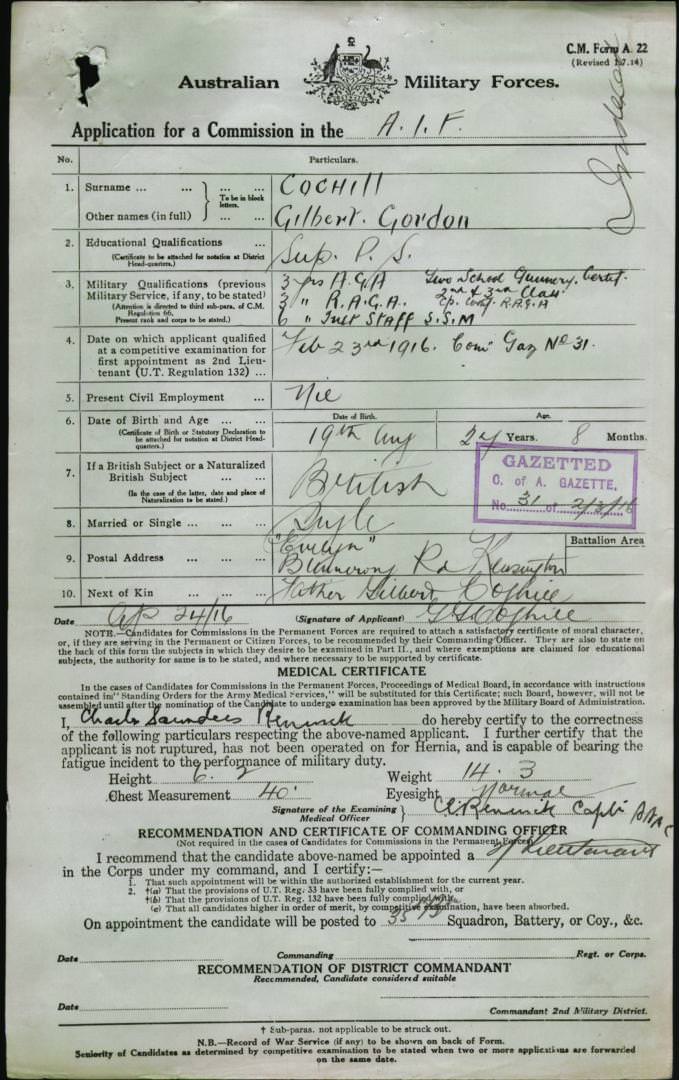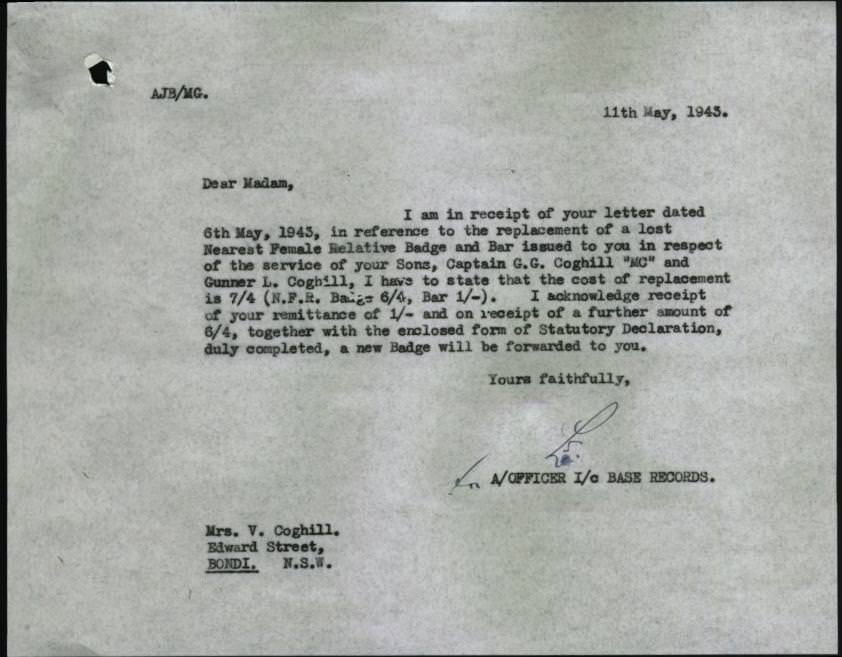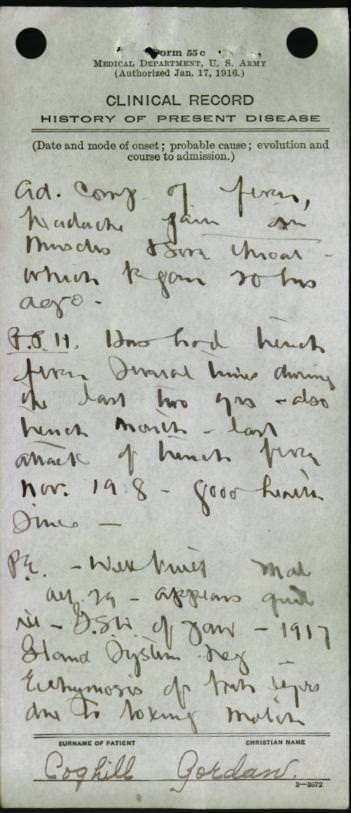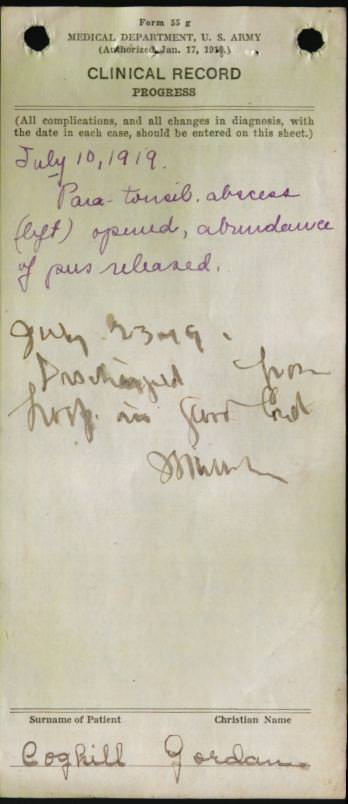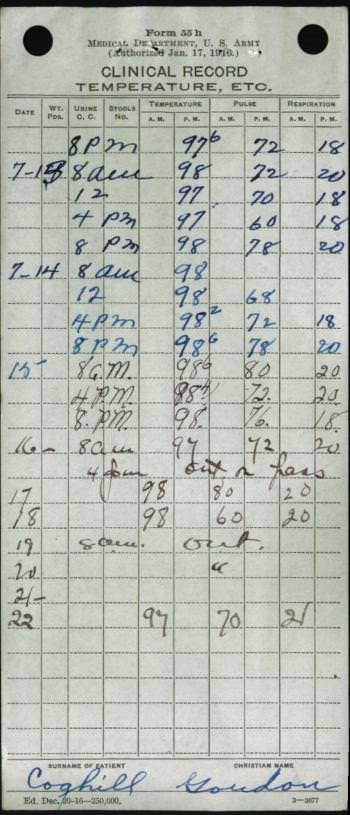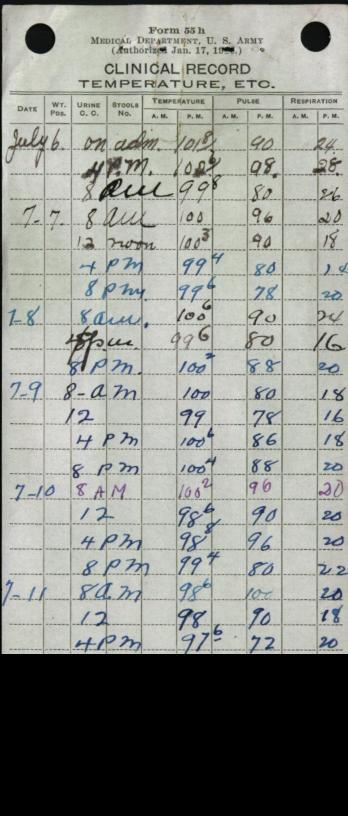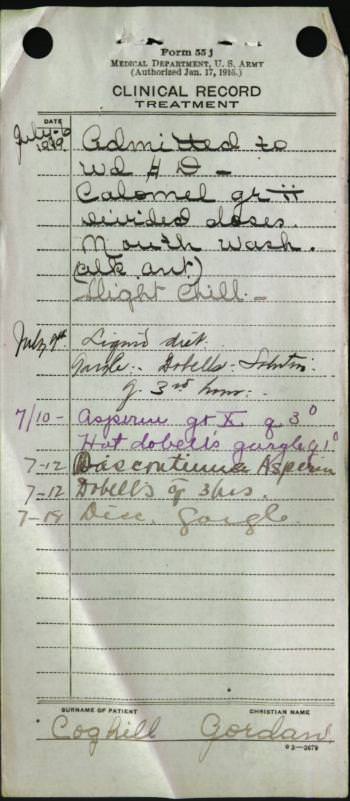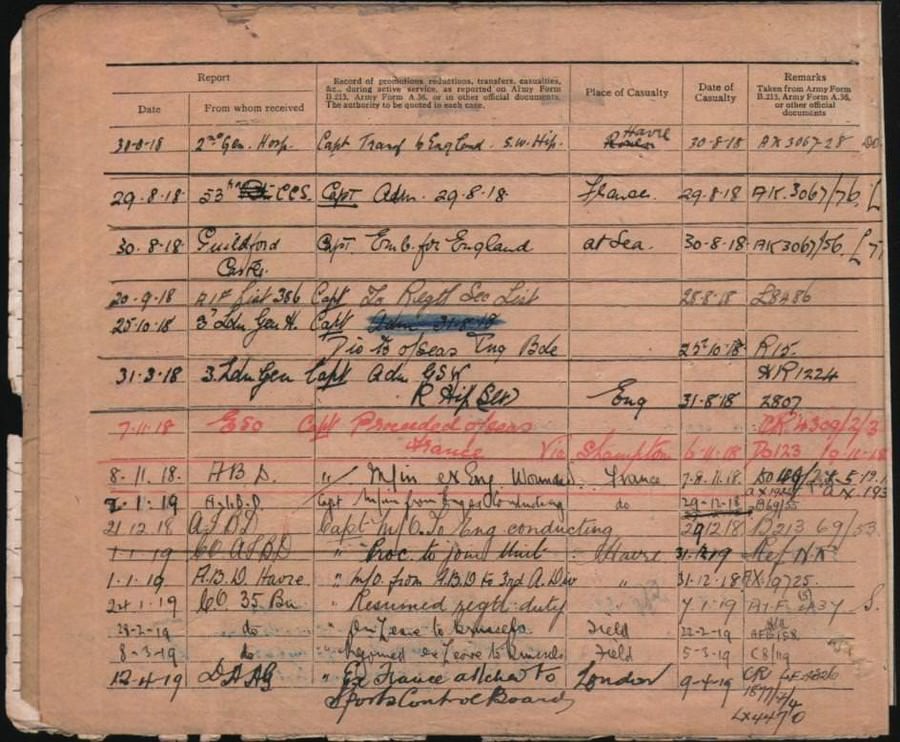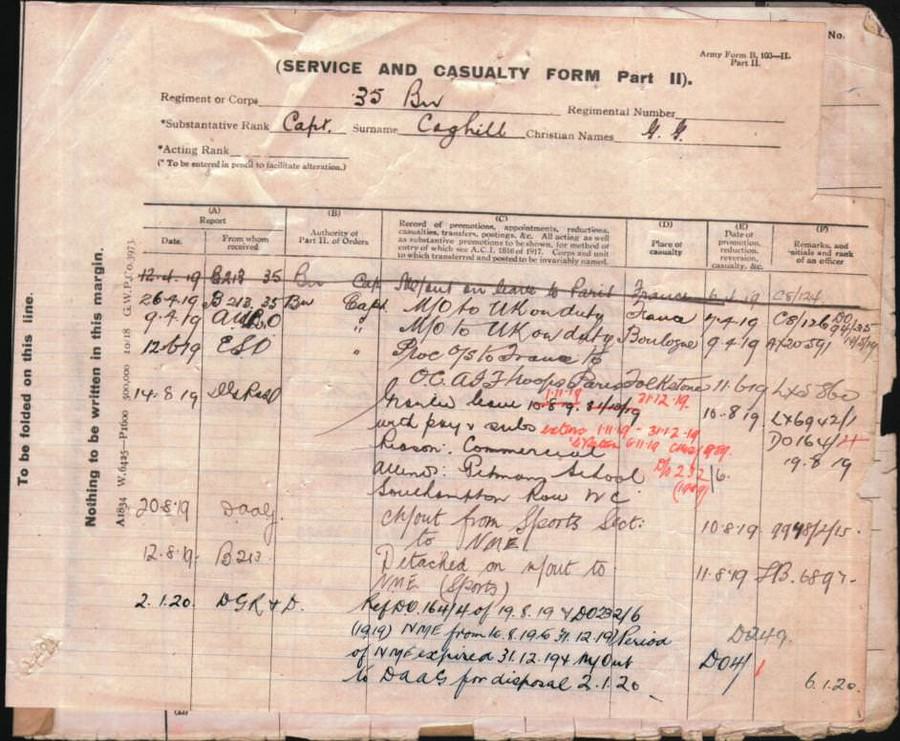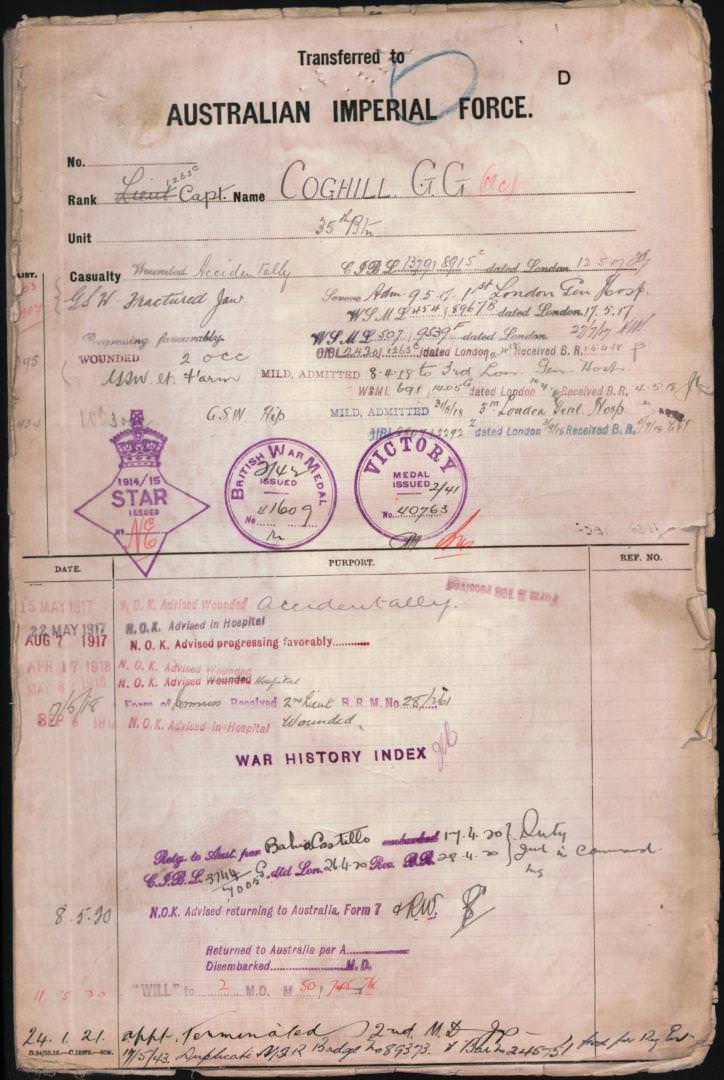 Pre WW1 Military Records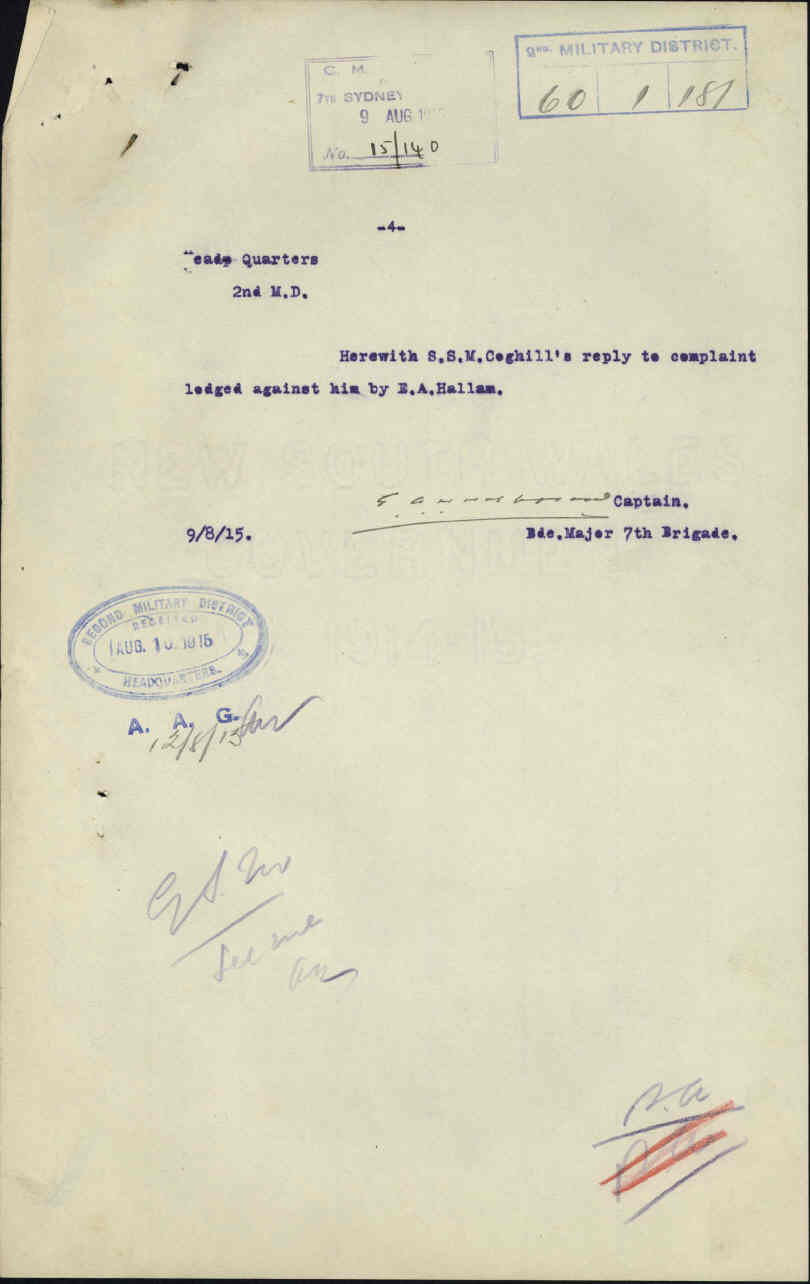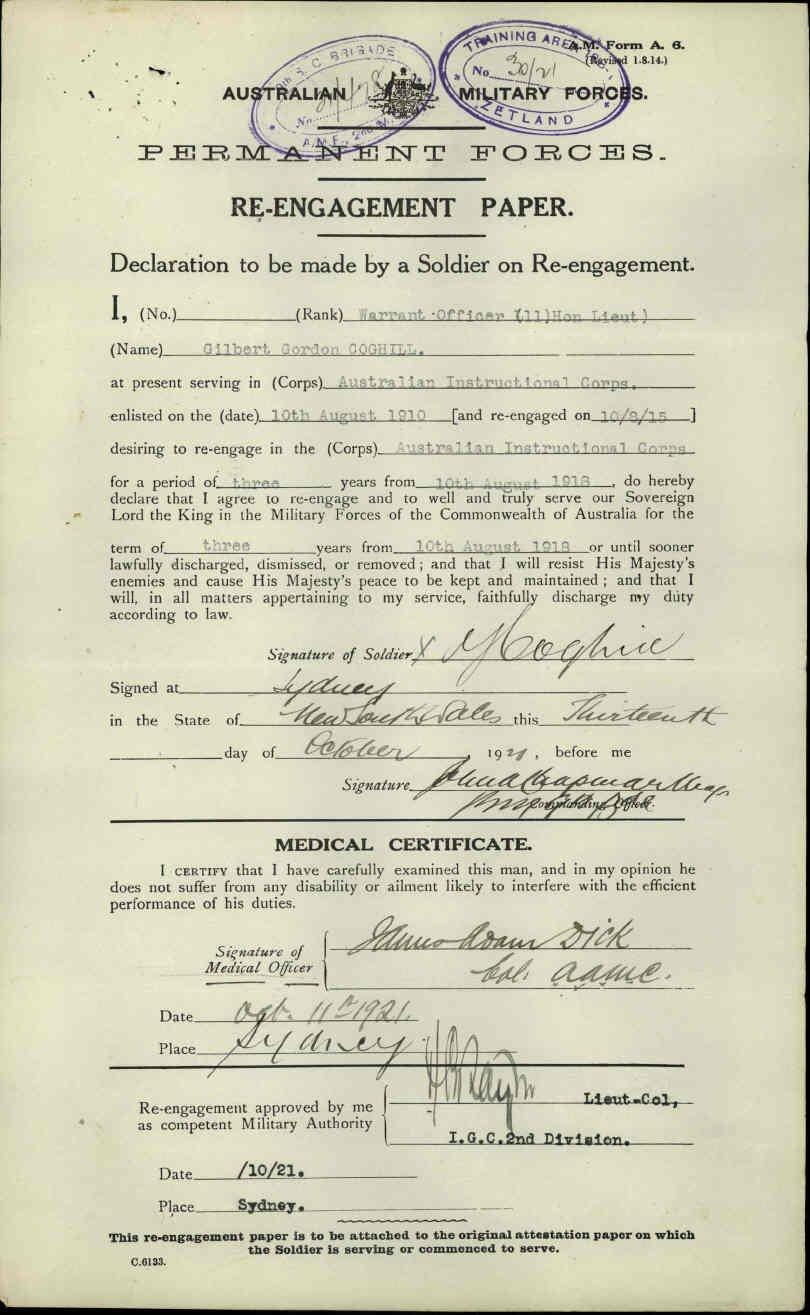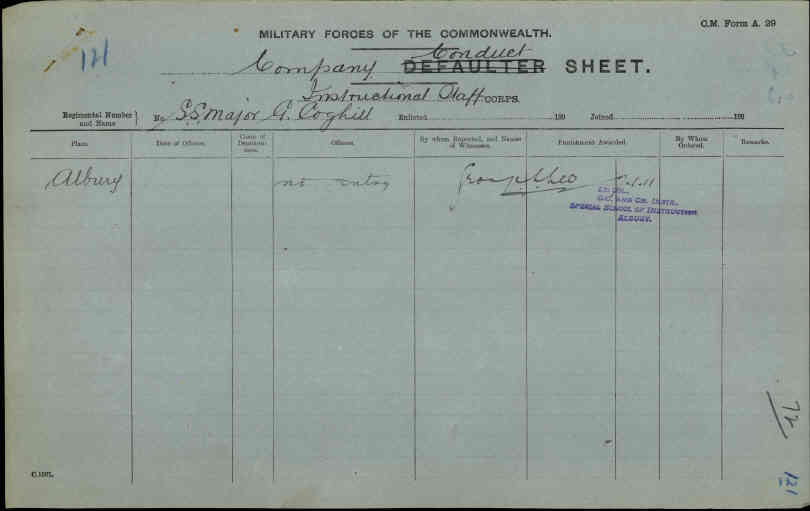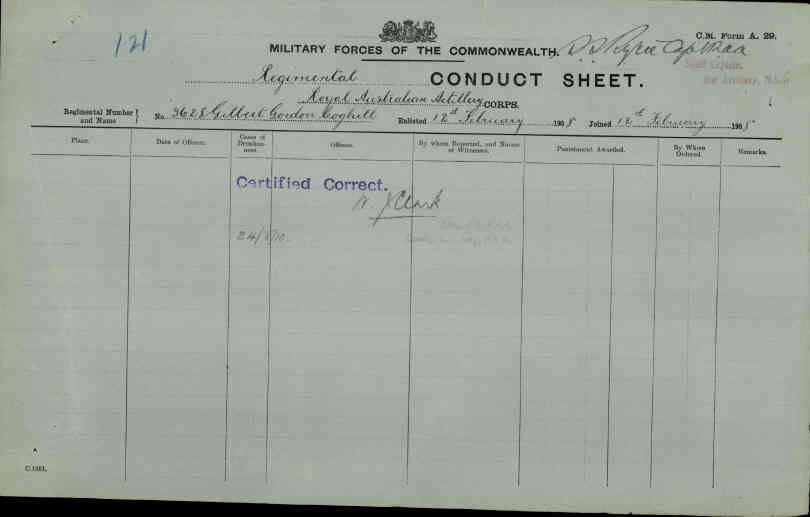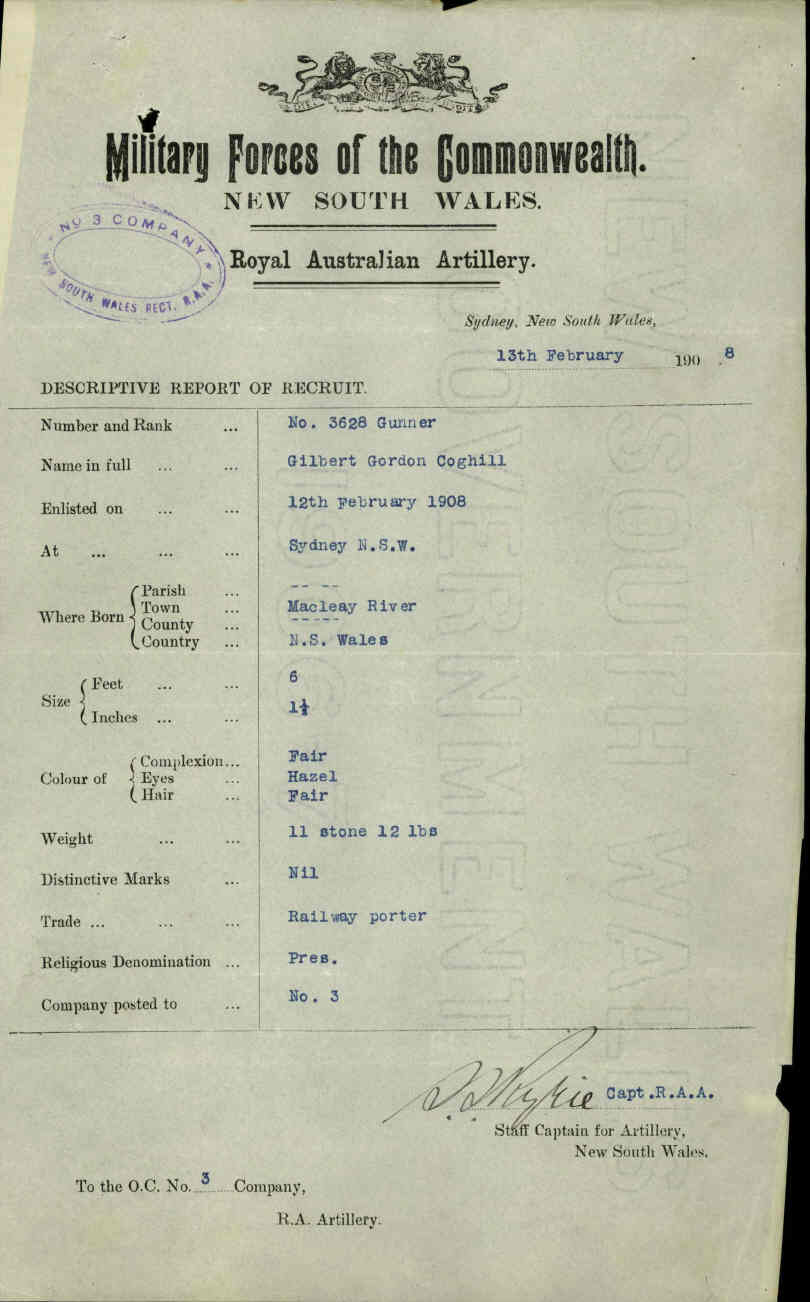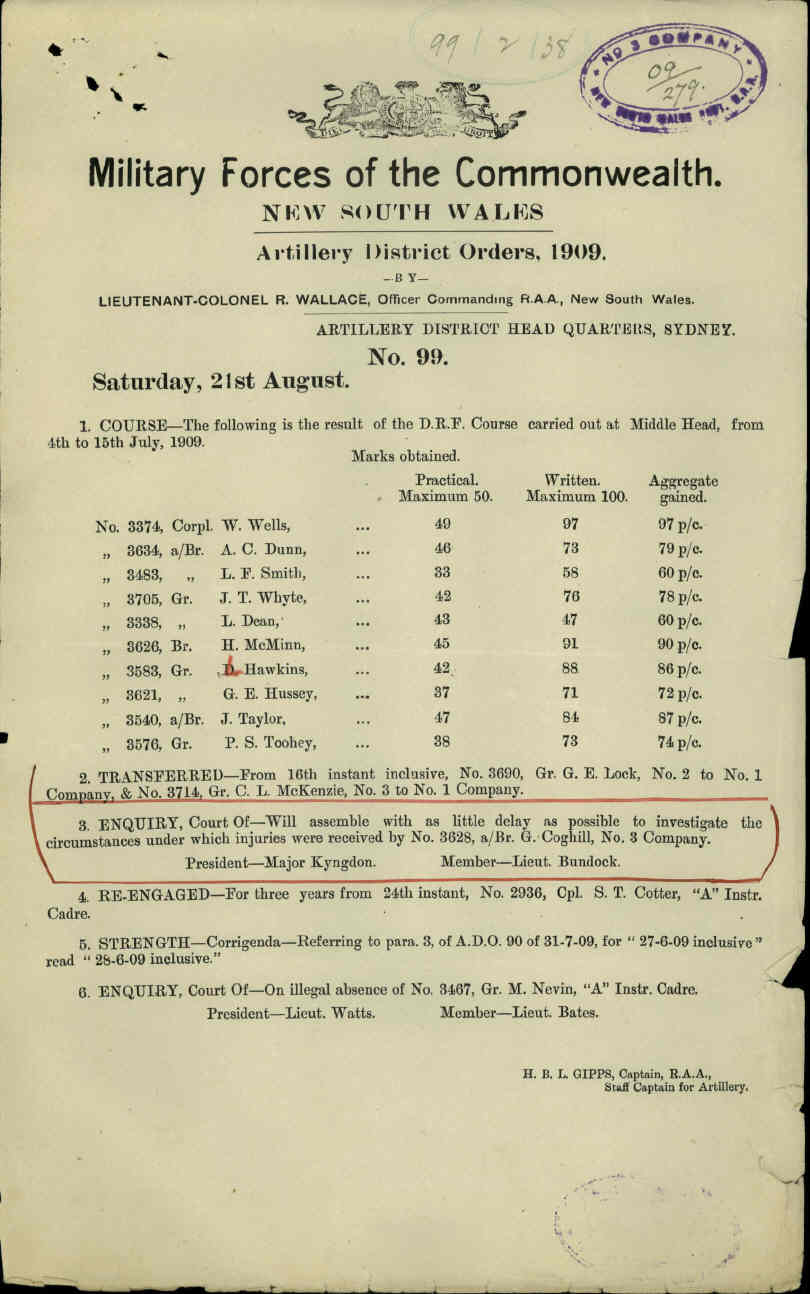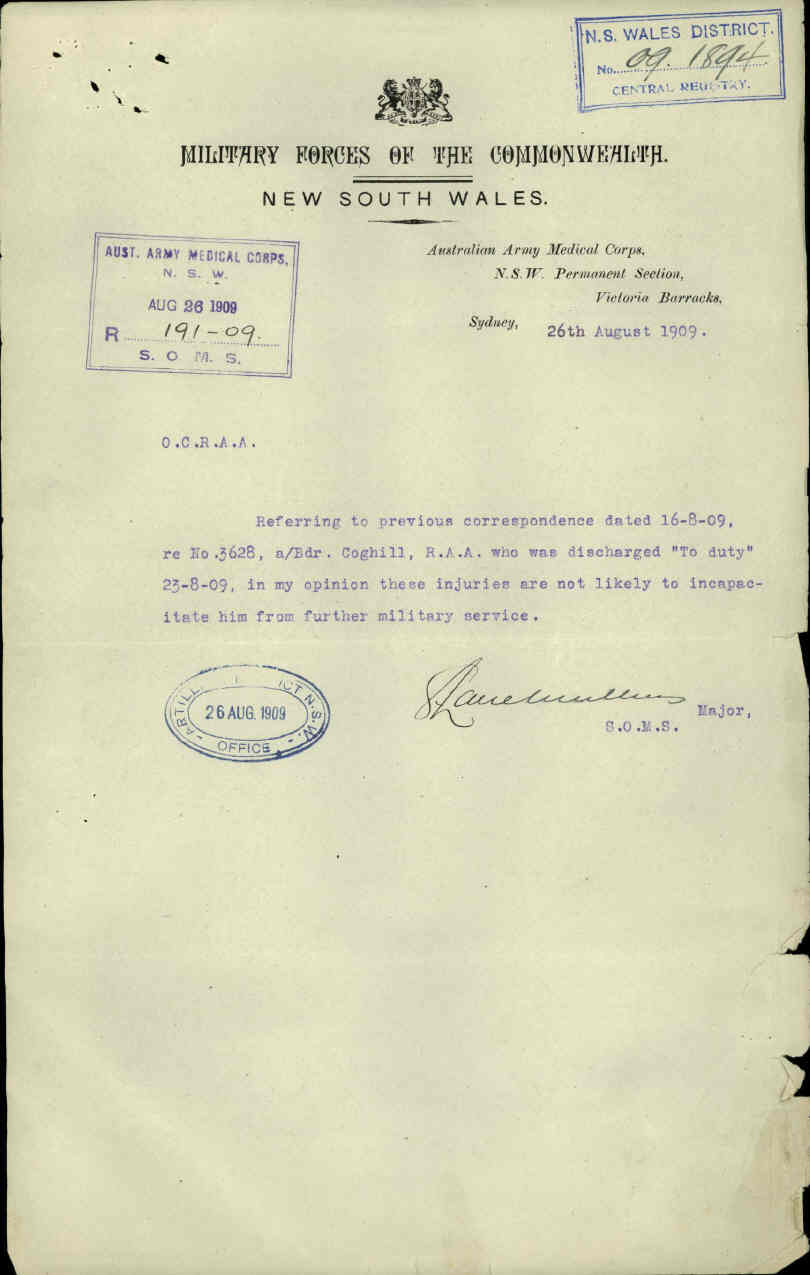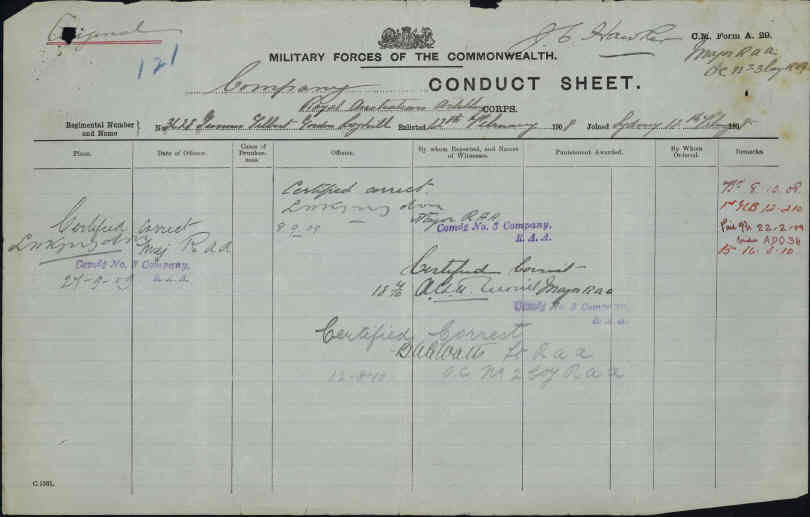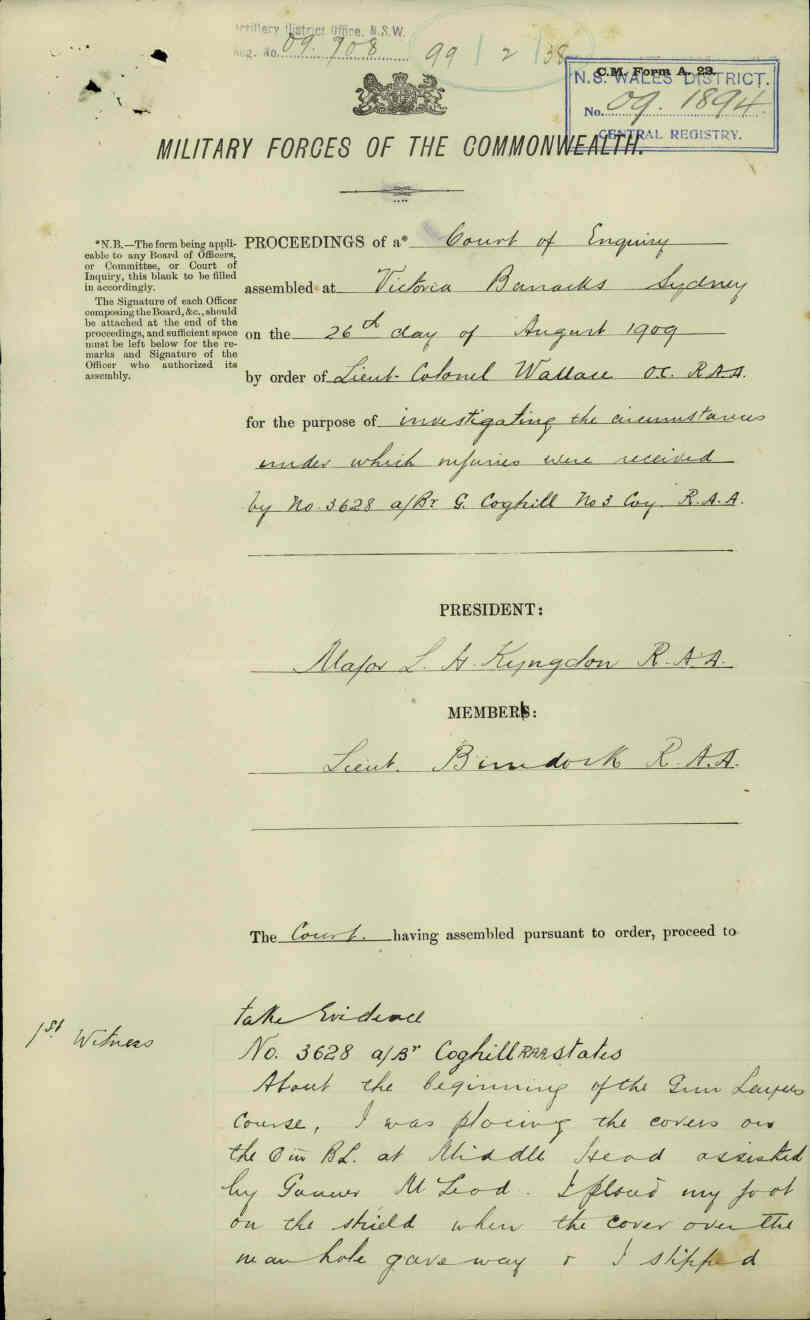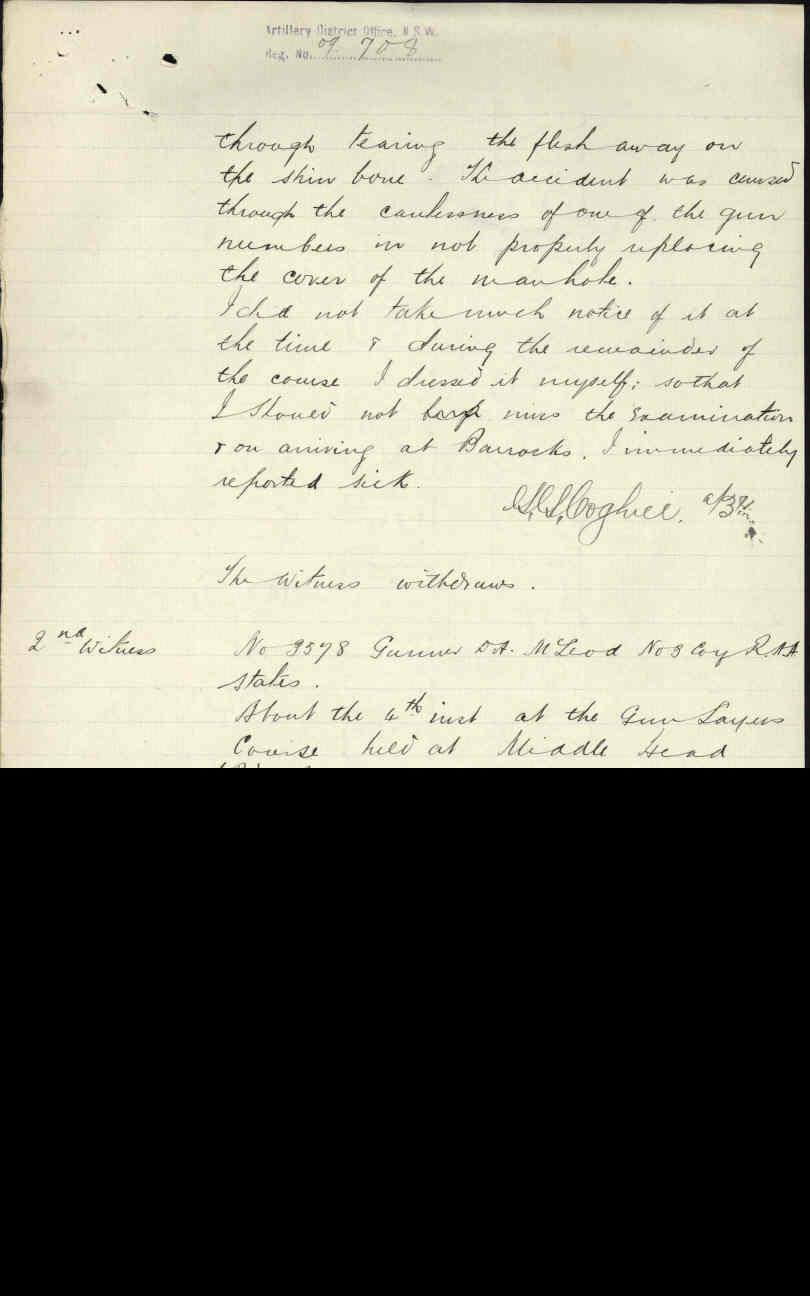 Under Construction. 18/02/2012-15/03/2014.
Web Counter
---