Harrie Clarke-smith enlisted with the 4th Reinforcements, 35th Battalion AIF on the 9th June 1916 and embarked onboard HMAT A30 "Borda" on the 17th October 1916.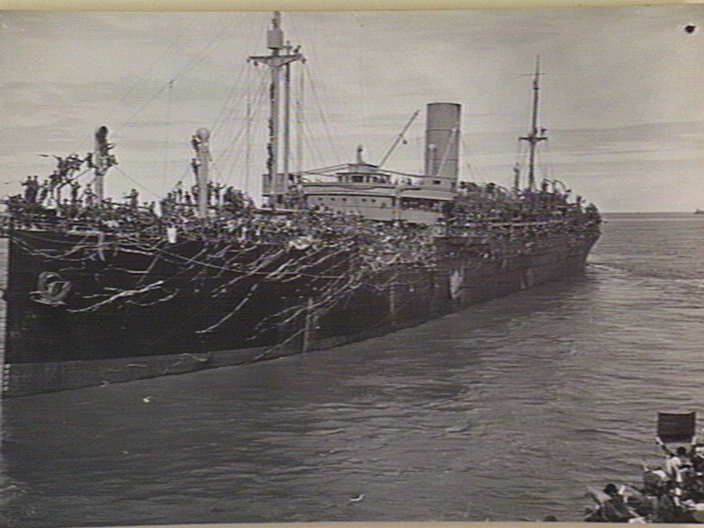 H.M.A.T. A30 "BORDA"
21st June 1918.
Informant: Corporal: 2298 Harrie CLARKE-SMITH D Coy 35th Battalion," Private: 2421 Leslie CLOUTEN was wounded at Villers-Bretonneux. I do not know the nature of his wounds, but I saw him in the dressing station on the 5th or 6th April. I never spoke to him as the Padre was with him at the time. He would probably be buried at the Cemetery near the railway line, Villers-Bretonneux Station. He came from N.S.W."
WEYMOUTH, England.
Family Information
Harrie was a single 22 year old Shipping Clerk from Station Street, Tempe, N.S.W. upon enlistment.
Military Records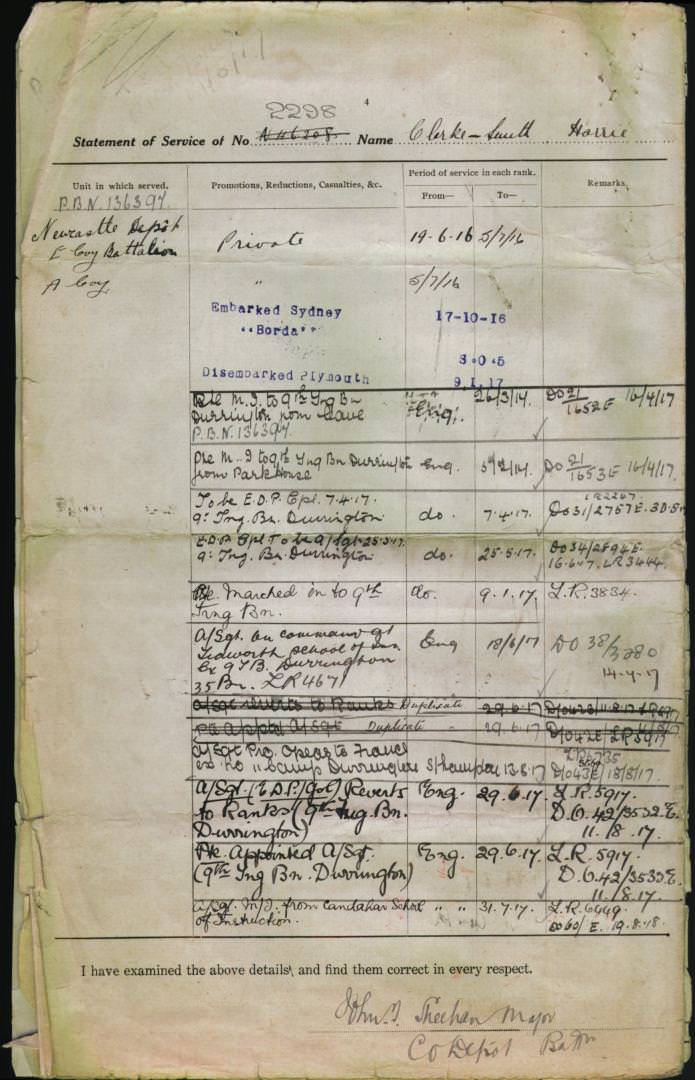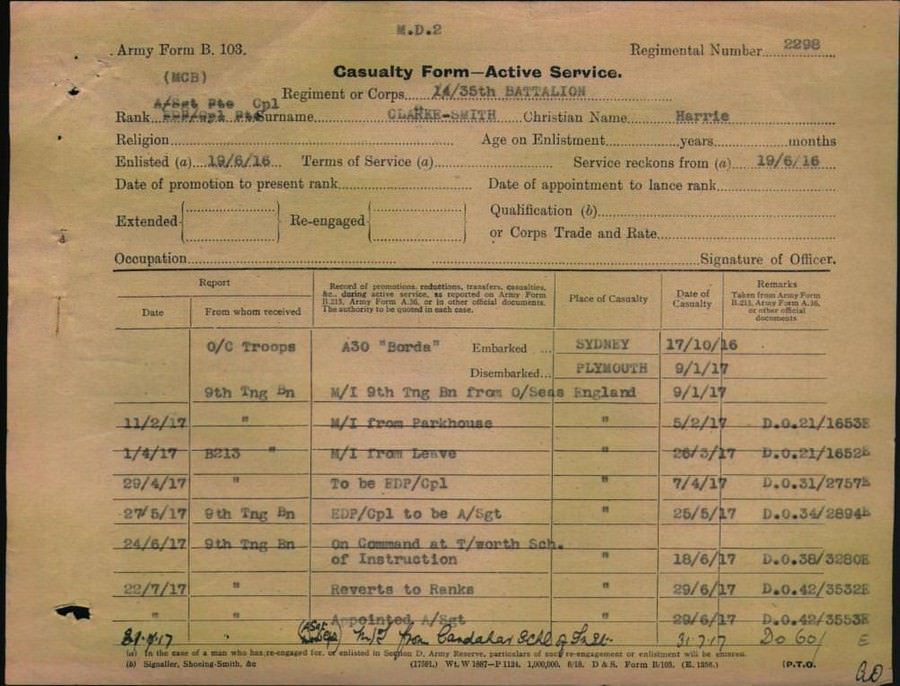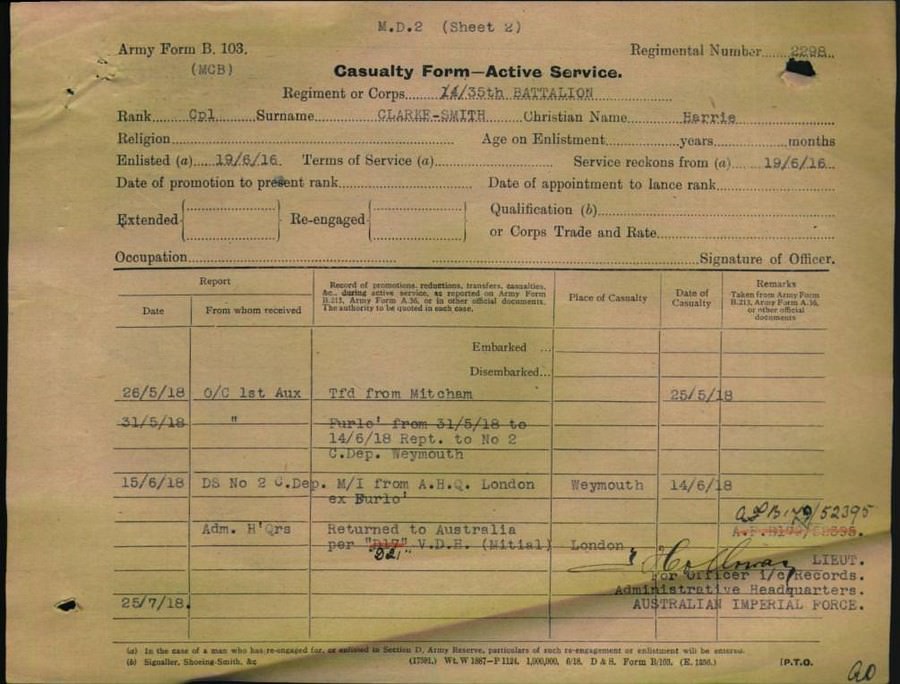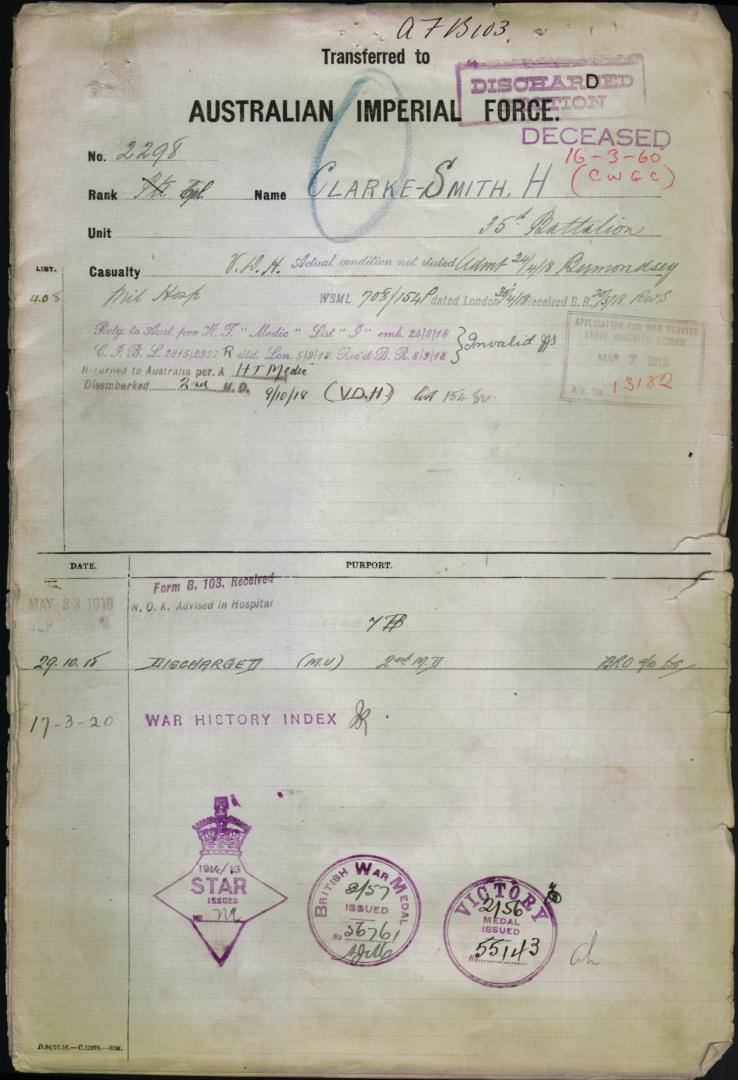 © Commonwealth of Australia (National Archives of Australia)
Under Construction; 28/07/2013-13/04/2014.
Web Counter
---