William Alfred Plumeridge Charlton enlisted with the AIF on the 27th November 1915 and was allocated the service number 389. He was to serve with B Company and was an original member of the Battalion.
29th October 1917.
Informant; Private: 2055 William Alfred Plumeridge CHARLTON. Private: 1926 Michel MEEHAN. Who I know as "Mick" told me that Private: 1949 Alfred James REED of D Company now in England, (he was wounded, but now I believe cooking) told me he saw Private: 1132 James GRAY on June 7th at the Dressing Station wounded. This was at Messines Ridge. GRAY also had a sprained ankle. I knew him very well. Slept with him. I think his people live at Carrington, Newcastle, N.S.W. GRAY was in D Company 16th Platoon.
No: 22 General Hospital.
The War Office took over the home during World War I and it became the Church Lane Military Hospital. After the war the Ministry of Pensions used it as a neurological hospital for shell-shocked and neurasthenic ex-servicemen until 1923. The buildings then became empty and derelict.
William's wife to be was May Ellen Dunn who was a Nurse at Tooting Military Hospital. They met when William was admitted for treatment and were soon married.
Family Information
Military Records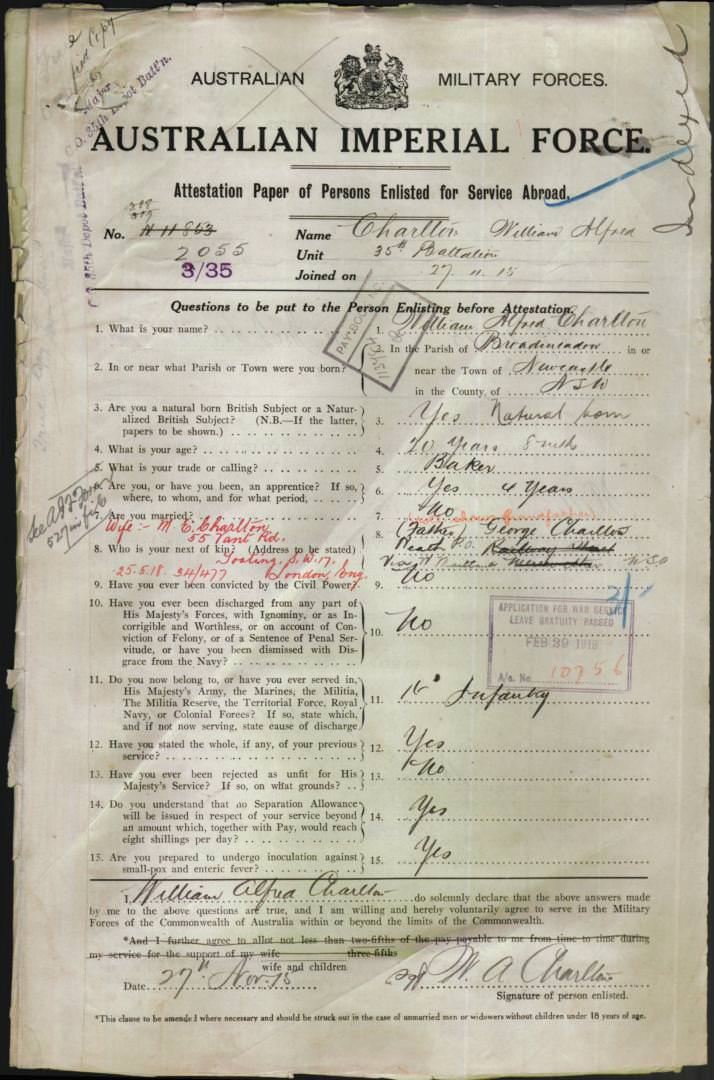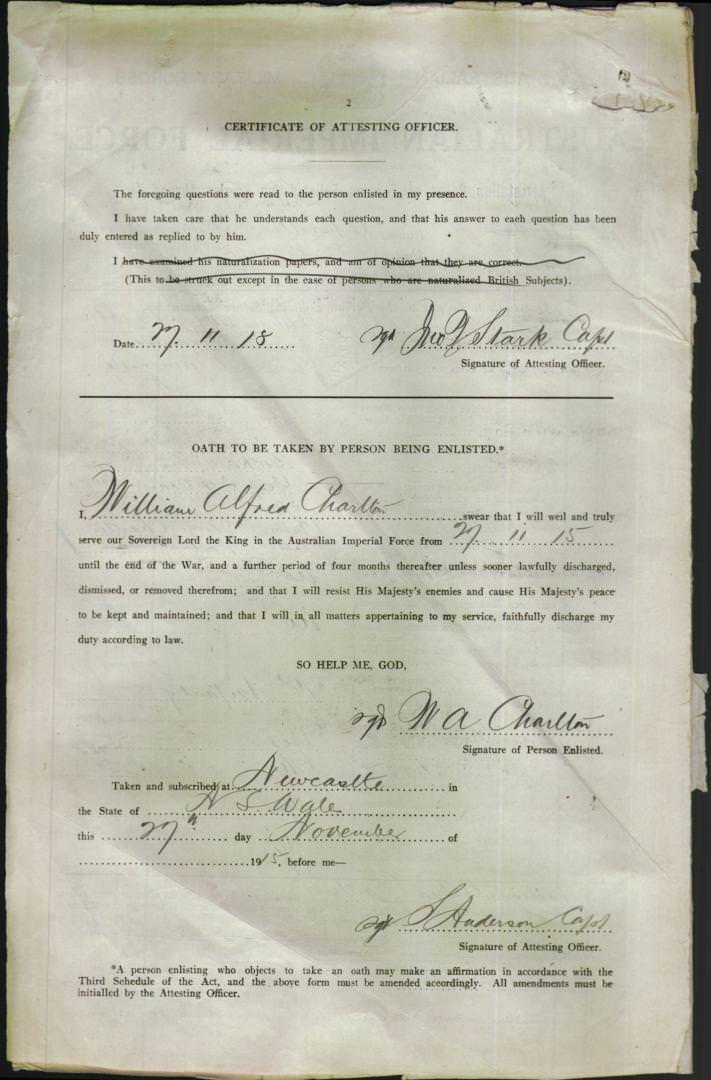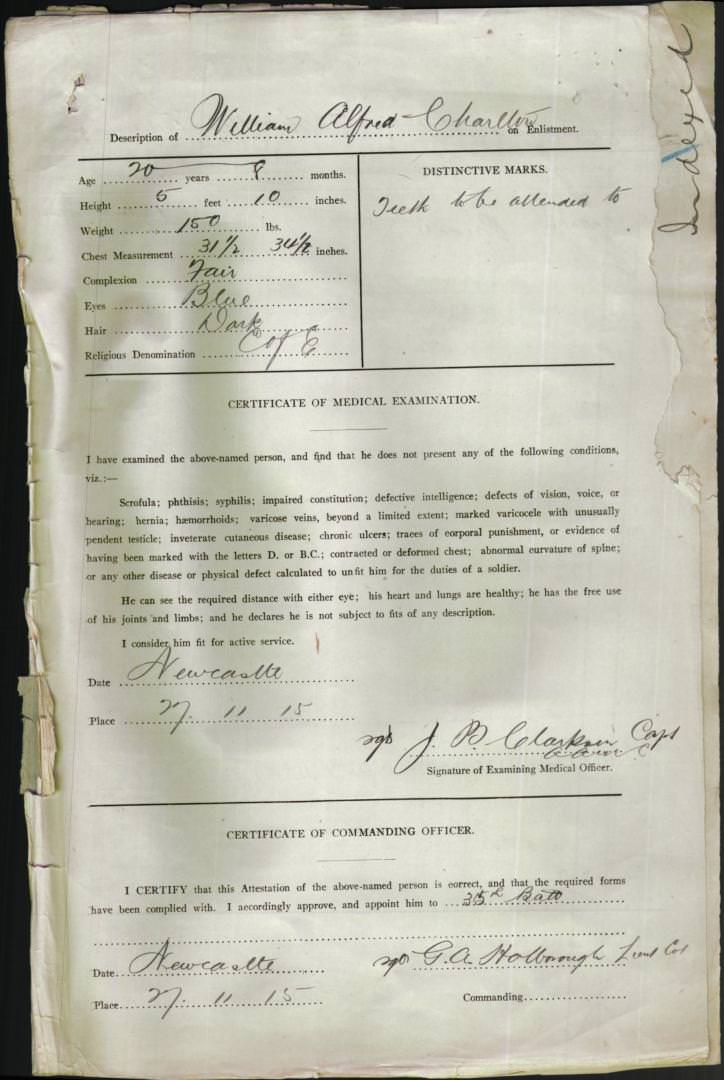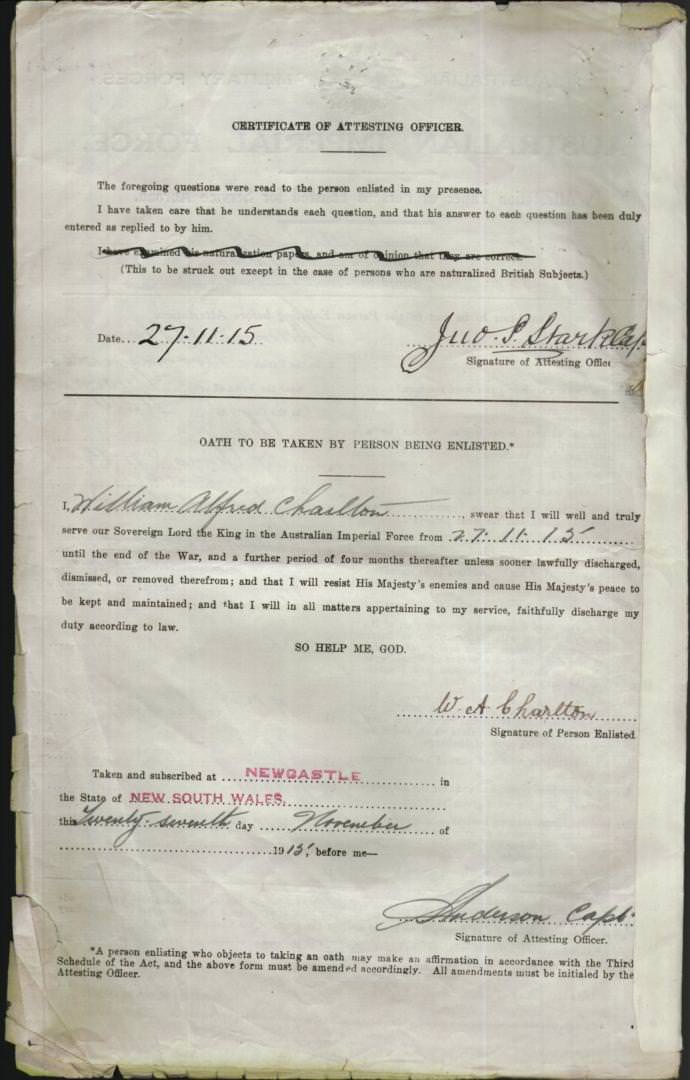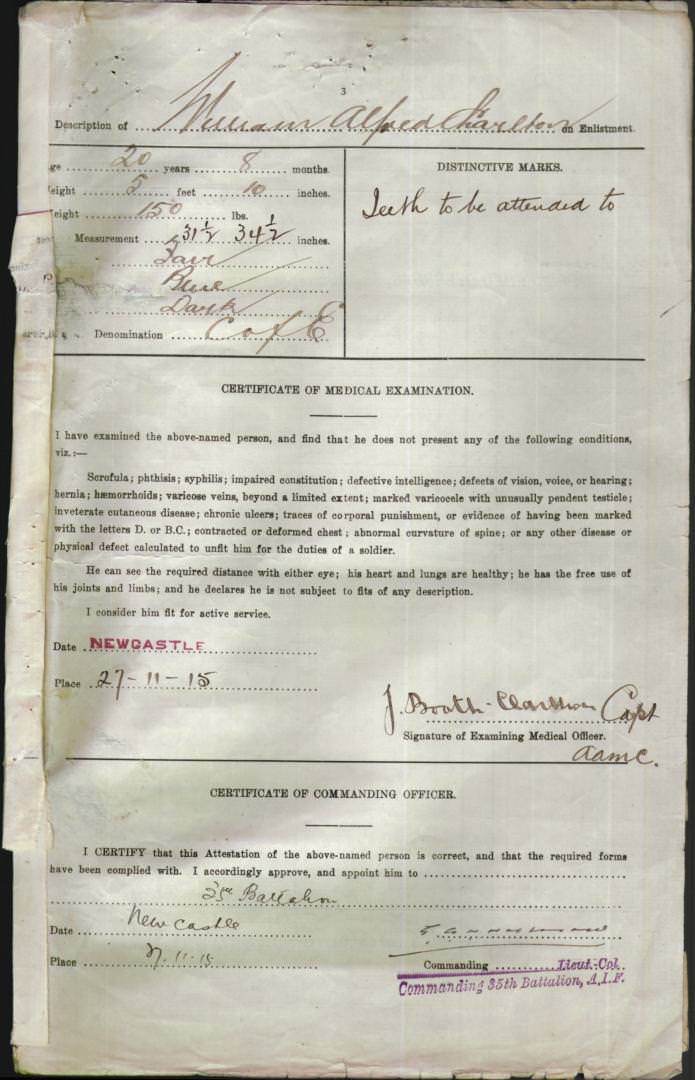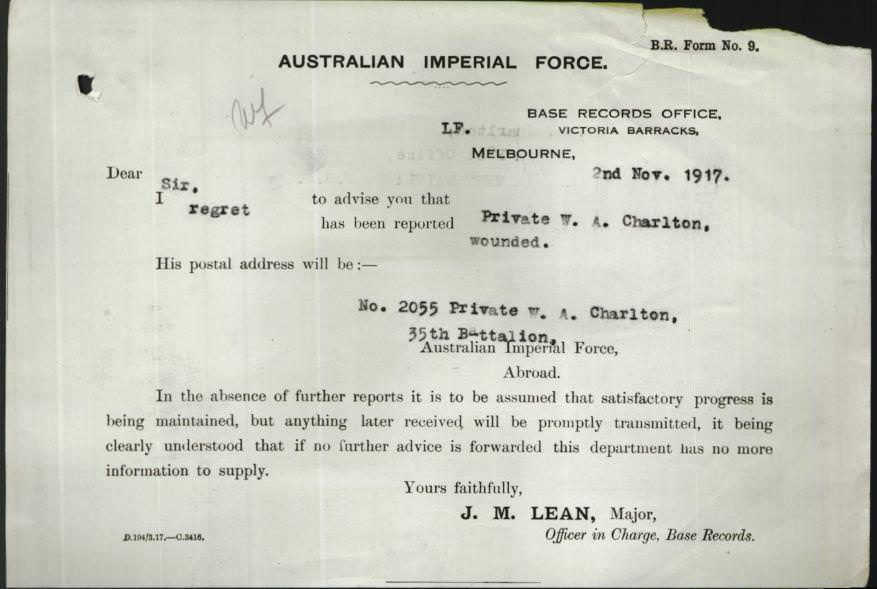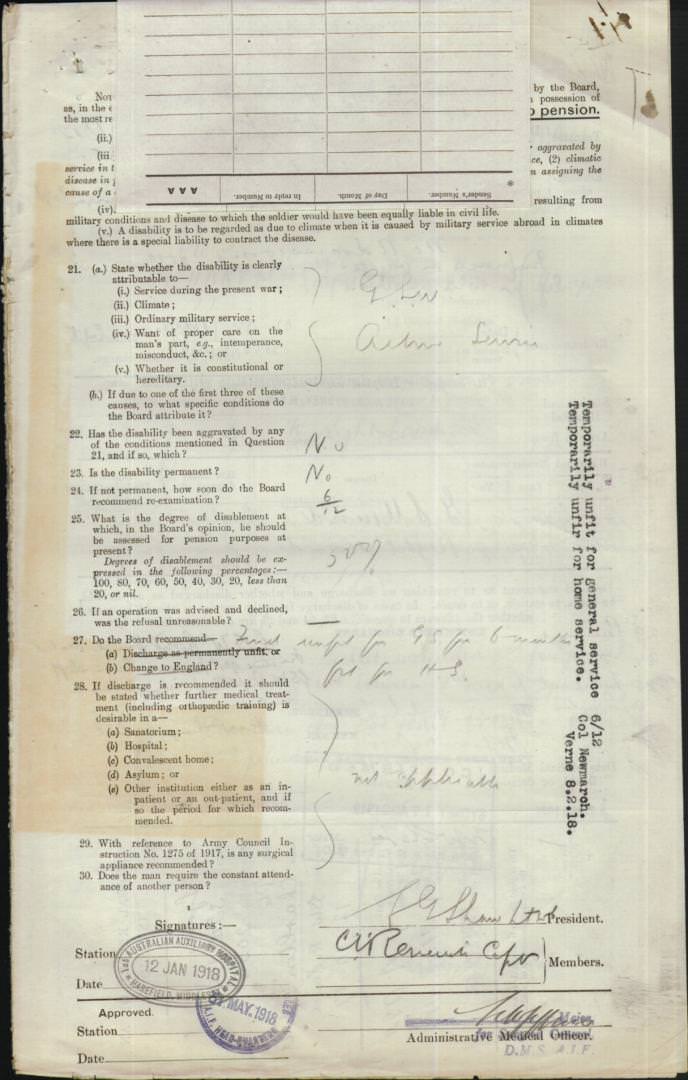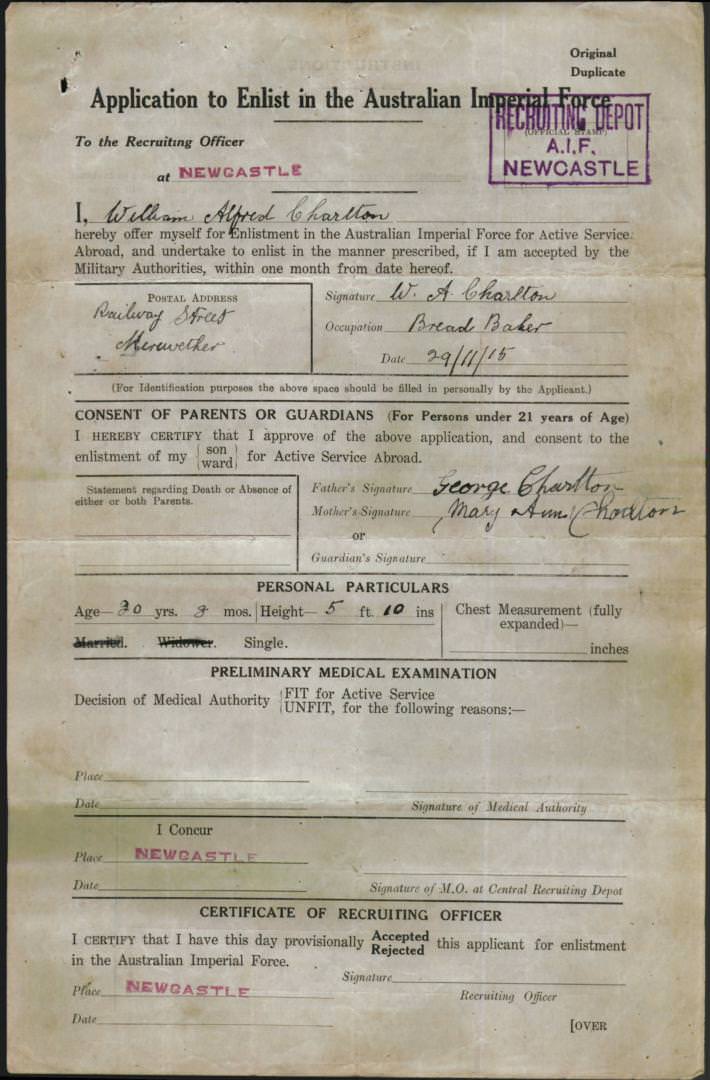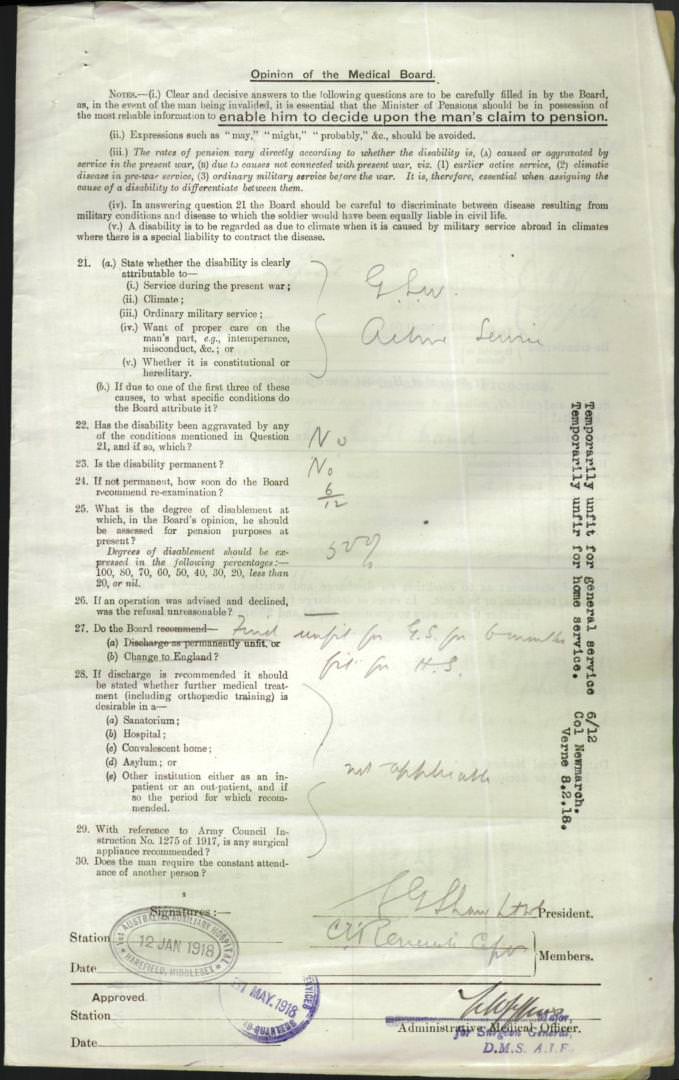 (Australian National Archives)
Under Construction; 12/05/2013.
Web Counter
---