Alexander Campbell enlisted with B Company 35th Battalion AIF on the 19th of November 1915 and was an original member of the Battalion and left Sydney on board HMAT A24 "Benalla" on the 1st of May 1916. Alexander returned to Australia on the 25th of March 1919.
Family Information
Alexander was a 42 year old married Seaman's Union Agent from King Street, Stockton, Newcastle, N.S.W upon enlistment.
DISTINGUISHED CONDUCT MEDAL
October 1917. No: 387, Company Quartermaster Sergeant; Alexander CAMPBELL, 35th Bn AIF. This NCO/Officer, together with a private, was responsible for taking up rations to the men of his Battalion on the night of the 12/13th October 1917 near PASSCHENDAELE. The night was exceedingly dark and all approached were heavily shelled.
London Gazette 4th March 1918. Page 2754 Position 2.
Commonwealth of Australia Gazette 25th of July 1918. Page 1589 Position 31.
Brother; Regimental Sergeant Major: 386 John Alexander CAMPBELL. 35th Battalion.
Military Records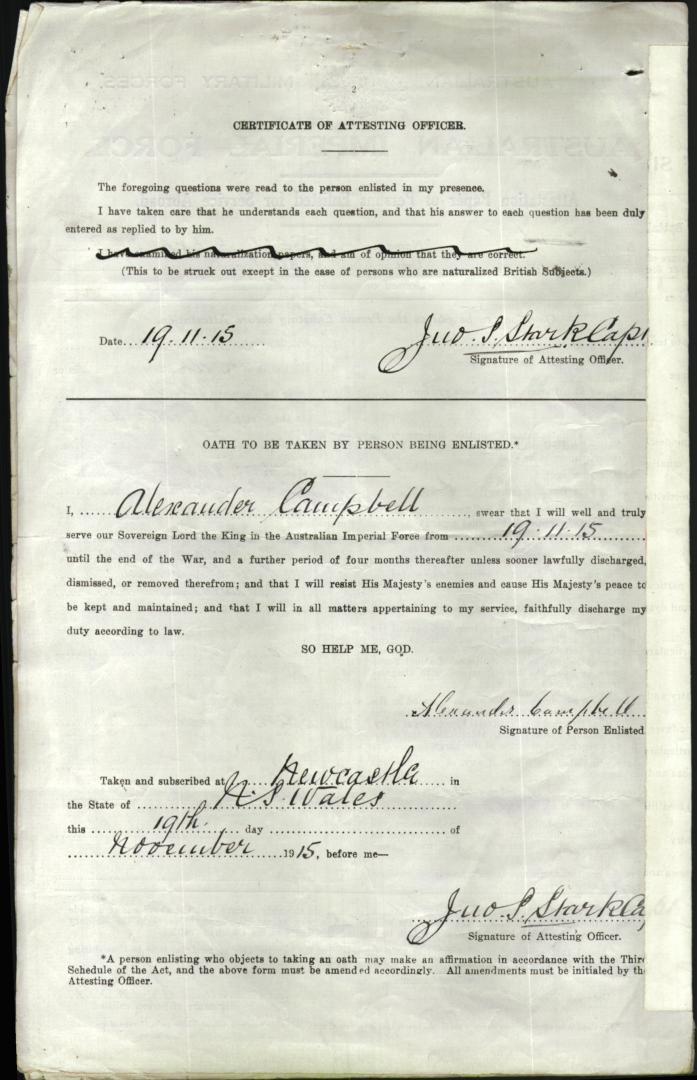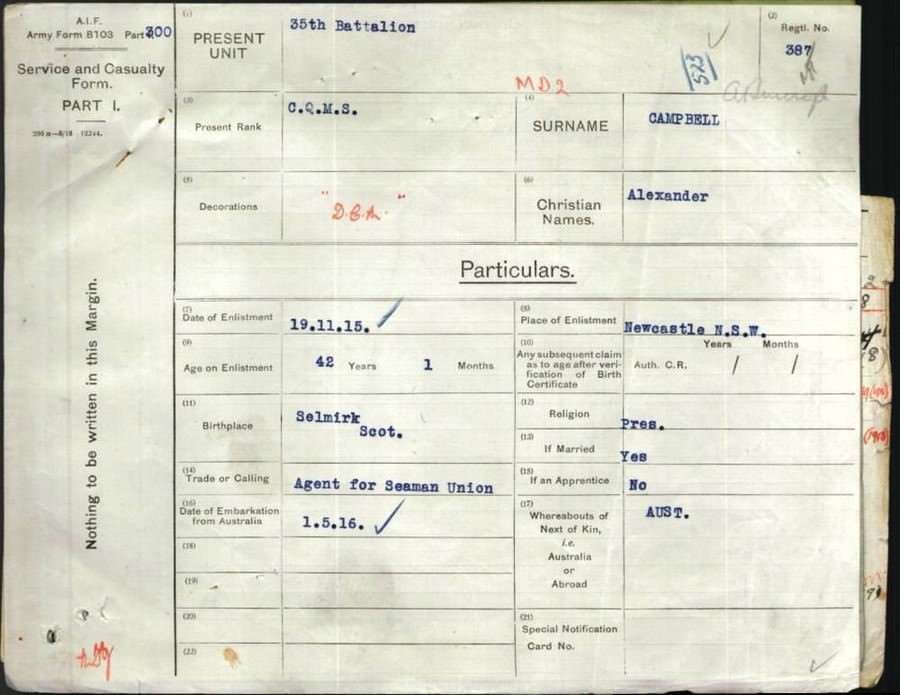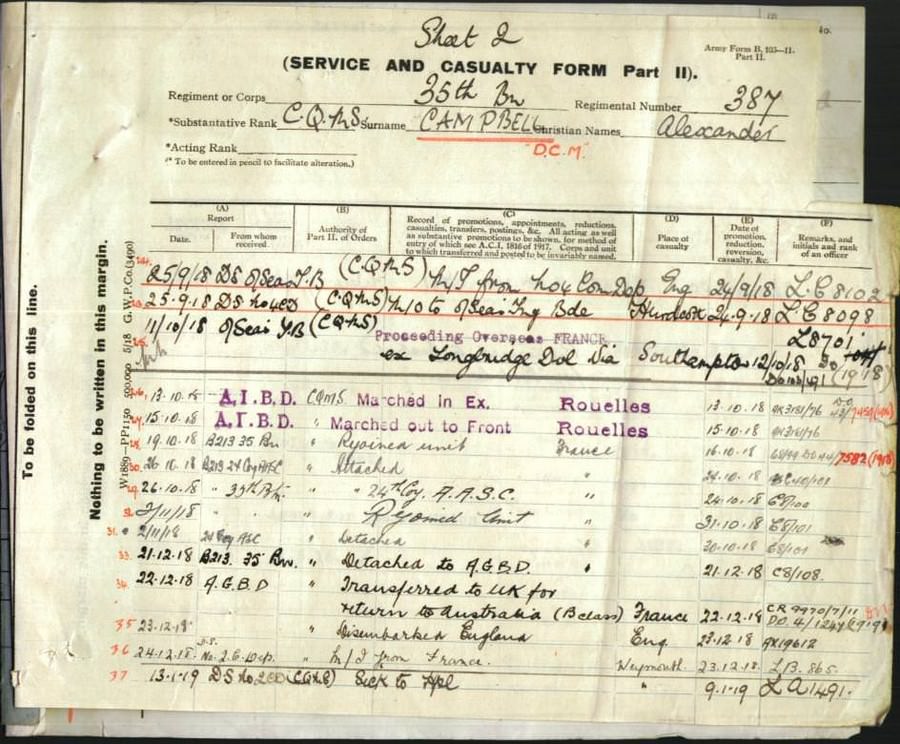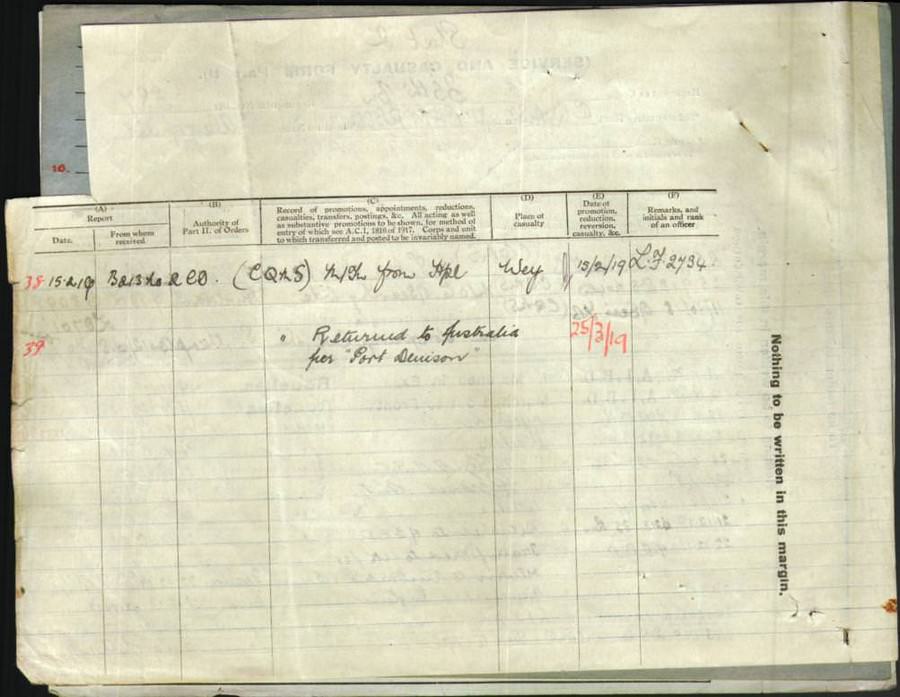 (Austrailian National Archives)
UNDER CONSTRUCTION 15/06/2007
---
Web Counter
---