Henry Charles Dight Cadell enlisted with B Company 35th Battalion AIF on the 7th of March 1916 where he was promoted to Lieutenant and embarked from Sydney on board HMAT A24 "Benalla" on the 1st of May 1916.
26th July 1917
MESSINES Relieved 33rd BN in front line, Captain: Hugh John CONNELL was buried by a shell in the front line 28/07/17 and evacuated. On night of 28/07/17 enemy placed a heavy barrage on the 35th Bn front line (Douve River to Steicnvast Farm) and finally attempted to raid our Right Company "A Coy" on the River Douve. They were successfully repulsed with considerable loss to themselves. Our counter barrage, both Machine-Gun and Artillery being excellent. Captain: Henry Charles Dight CADELL was in command of A Coy. Our trenches were badly damaged but no entrance was affected, our men though very tired and worn fought splendidly.
35th Bn AIF was relieved by 41st Bn (Brigade Relief) 35th moved back to Douve River Camp. Casulties during 27-30/07/17, 41 including 13 killed. This month was the most strenuous in the history of the Battalion (not including the big offensive of June) as the new ground in front of Messines was in a very wet and muddy state, and hastily constructed trenches combined with long tours in the line and the natural desire of the enemy to prevent us settling down made conditions very trying for all ranks.
(35th Battalion War Diary)
MILITARY CROSS
"Devotion to duty during many months in France" and specifically mentions that: "this officer's courage and fine endurance were an important factor in the repulse of the enemy's attack on the Messines Sector on 28th July, 1917".
London Gazette 1st January 1918. Page 50 Position 18.
Commonwealth of Australia Gazette 18th of April 1918. Page 847 Position 7.
Henry was Killed in Action at Passchendaele, Belgium on the 12th of October 1917.
Family Information
Henry was a married 40 year old Electrical Engineer from "Harnsley" Newcastle, New South Wales upon enlistment and served with the Transval Mounted Rifles at Pritoria, South Africa and upon returning to Australia served with the 39th Fortress Company. Pre enlistment studio portrait of 2nd Lieutenant (2nd Lt) Henry Charles Dight (Harry) Cadell, 39th Fortress Company, Australian Engineers.
Military Records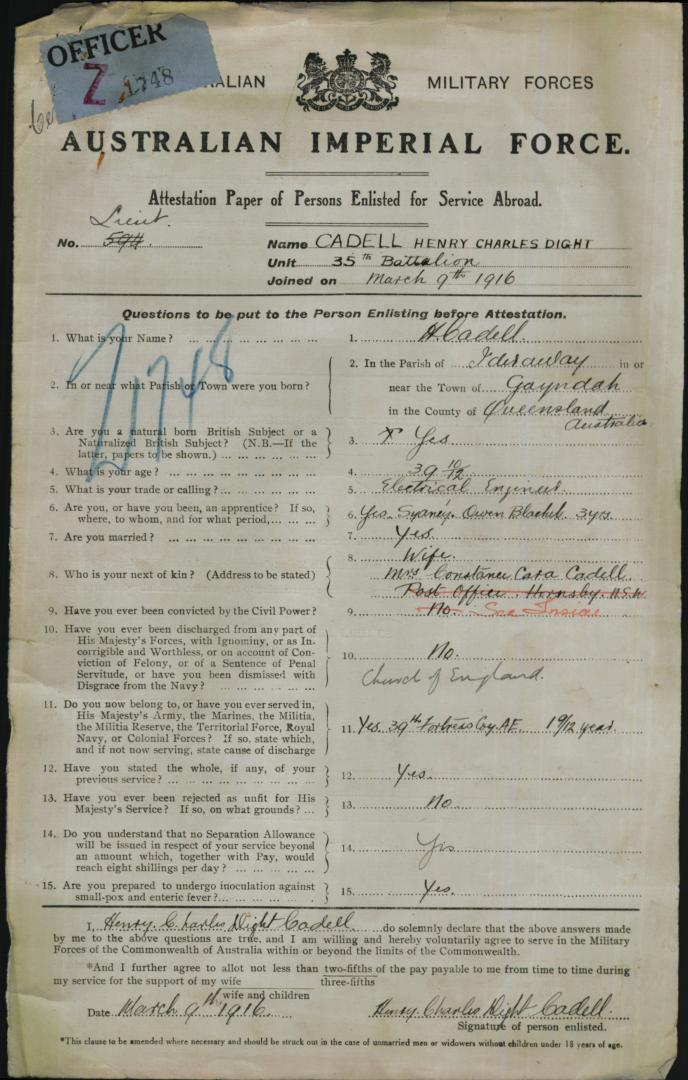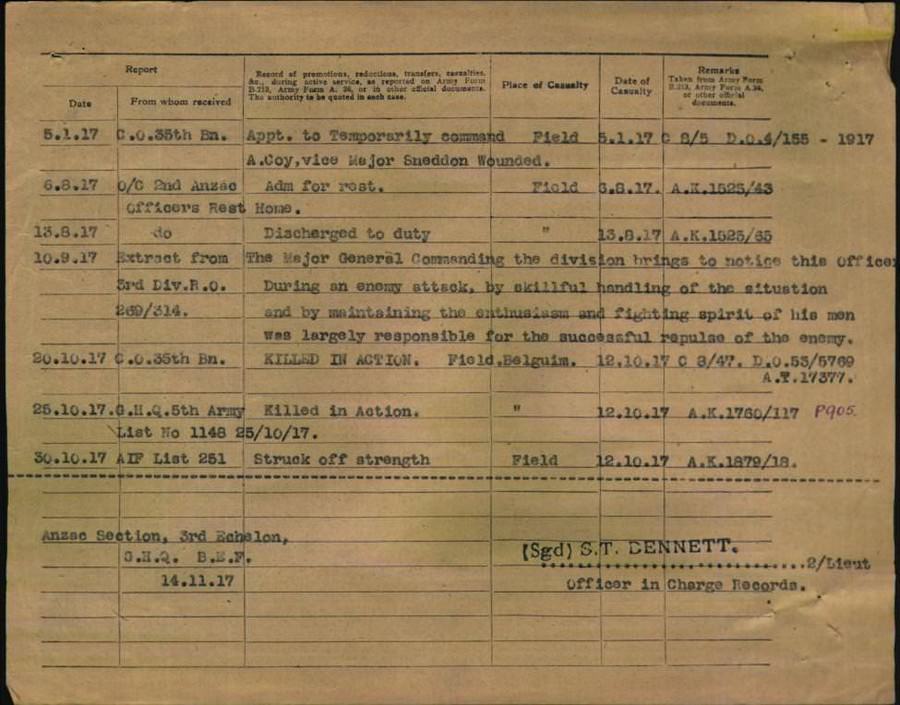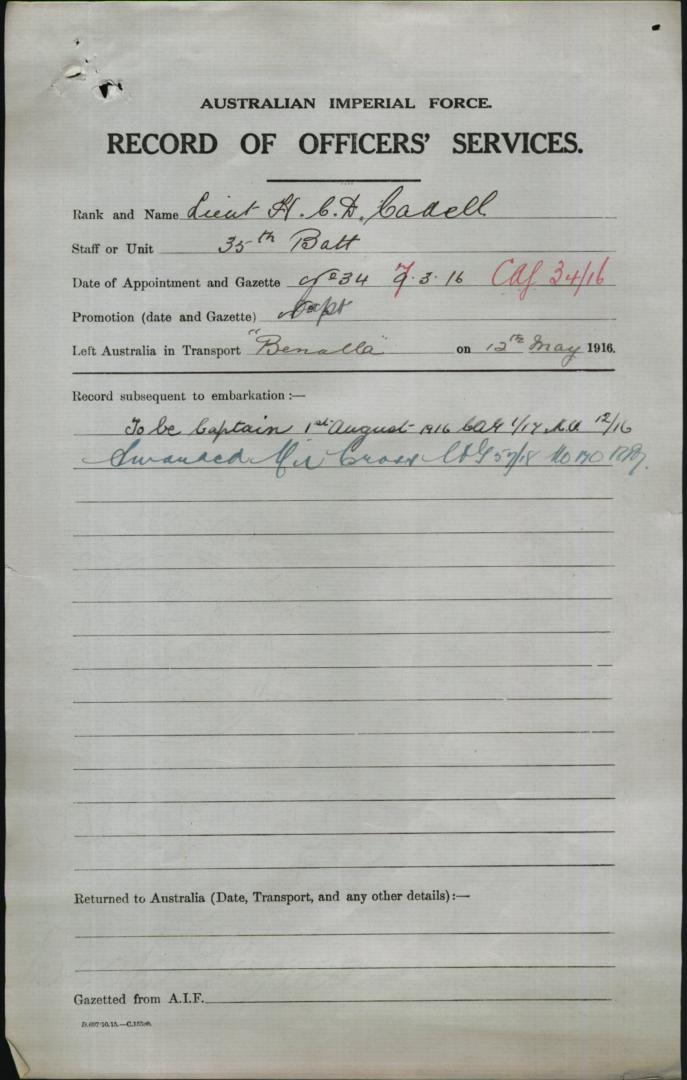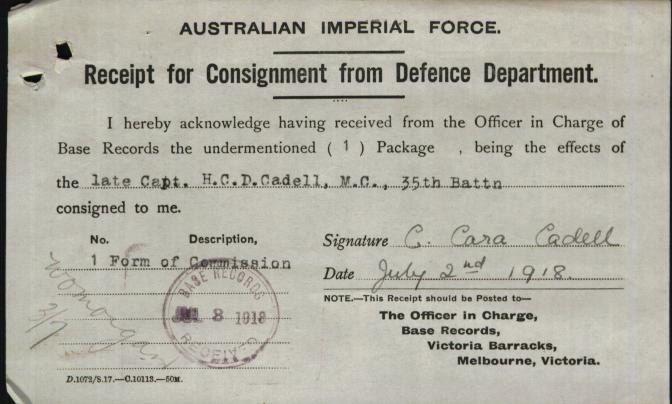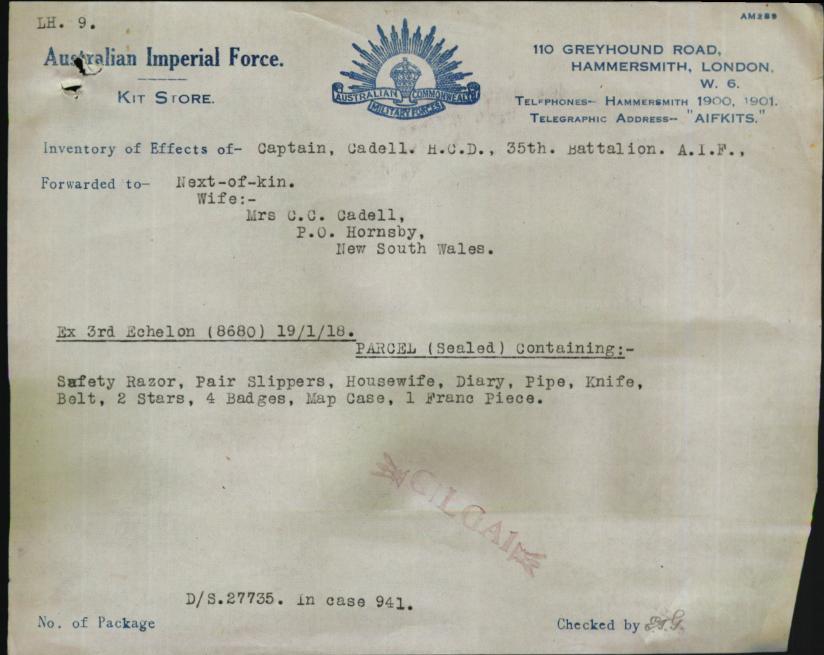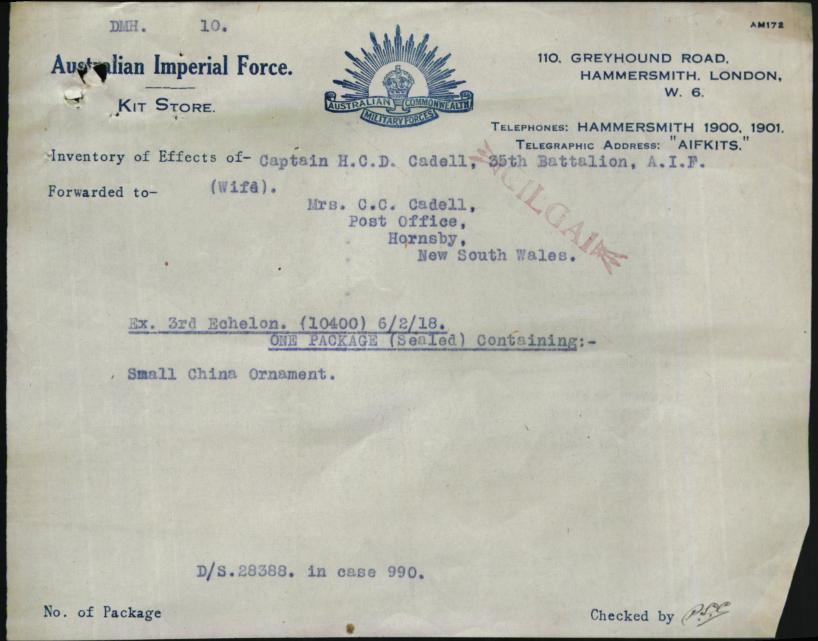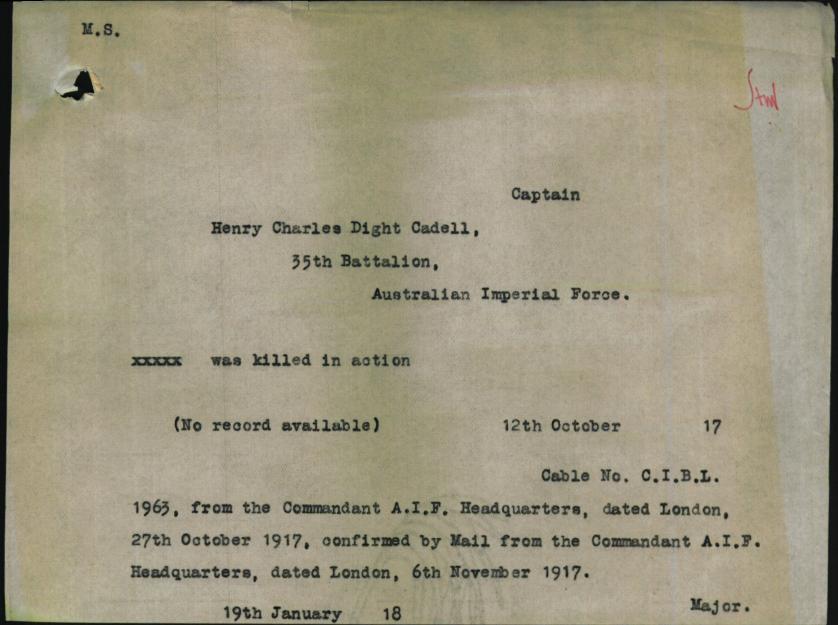 Under Construction; 18/09/2006-11/02/2015.
---
Web Counter
---