Cryil Theodore Burkitt enlisted with the 5th reinforcements, 35th Battalion AIF at Newcastle, N.S.W. on the 8th July 1916 and embarked from Sydney, N.S.W. onboard HMAT A11 "Ascanius" on the 25th October 1916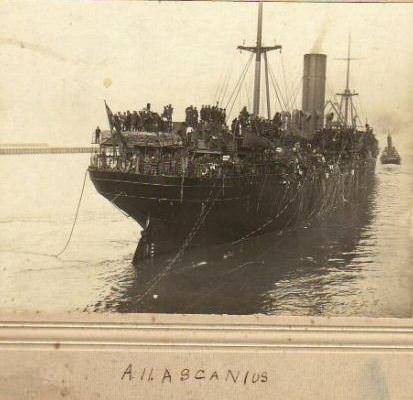 14th May 1918.
MILITARY MEDAL
Sergeant; Cyril Theodore BURKITT. 35th Battalion AIF. For gallant service during attack on enemy trenches near MORLANCOURT on night of 5/6th May 1918. This N.C.O. did exceptionally good work clearing the are opposite his front of snipers who were causing casualties to our troops. He crawled out under heavy fire and successfully bombed sniper posts. He showed conspicious bravery and coolness throughout the whole operation.
London Gazette 13th September 1918. Page 10777 Position 49.
Commonwealth of Australia Gazette 4th February 1919. Page 129 Position 138.
Cyril returned to Australia on the 20th December 1918. His wife Mary lived with his brother Walter Burkitt at Mosman, N.S.W. and his nephew was Chaplain 4th Class, Captain: 12991 Walter Emra Kingscote BURKITT. 33rd Battalion. AIF.
Family Information
Cyril was a married 40 year old Planter from the Royal Exchange Hotel, Newcastle, N.S.W prior to enlistment. His wife Mary lived with his brother and sister in law at Kirkswald Avenue Mosman whilst Cyril served overseas.
Military Records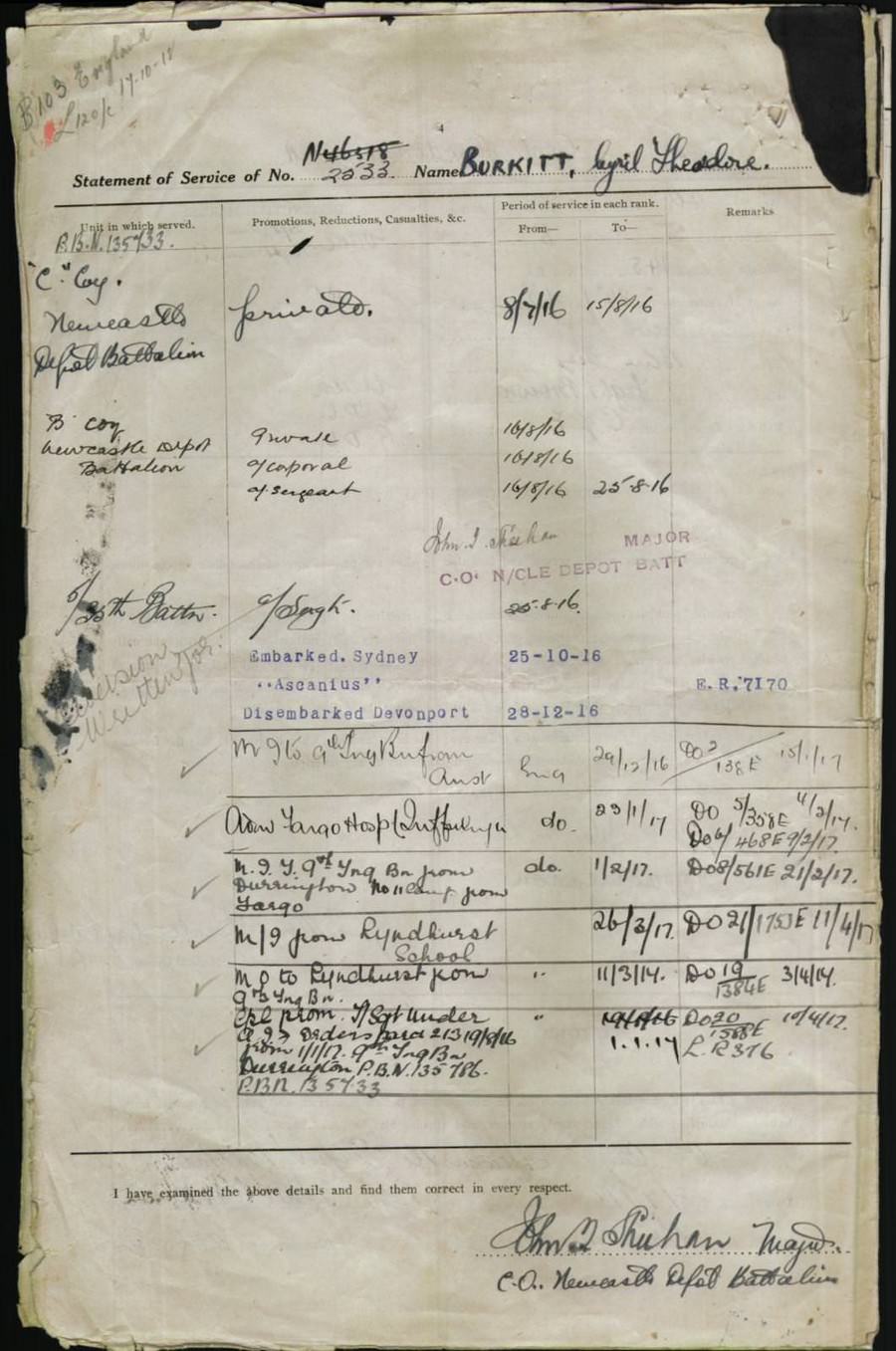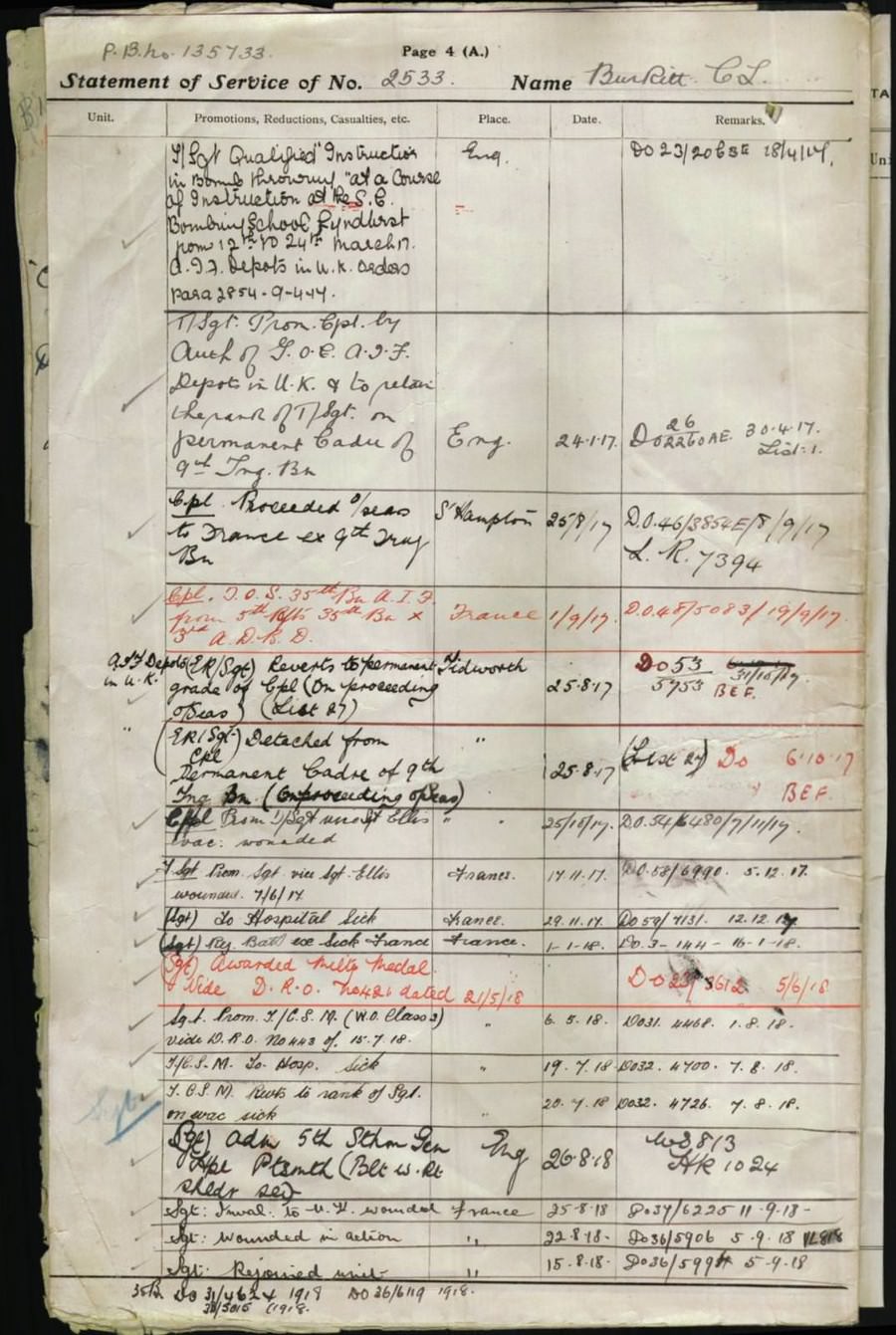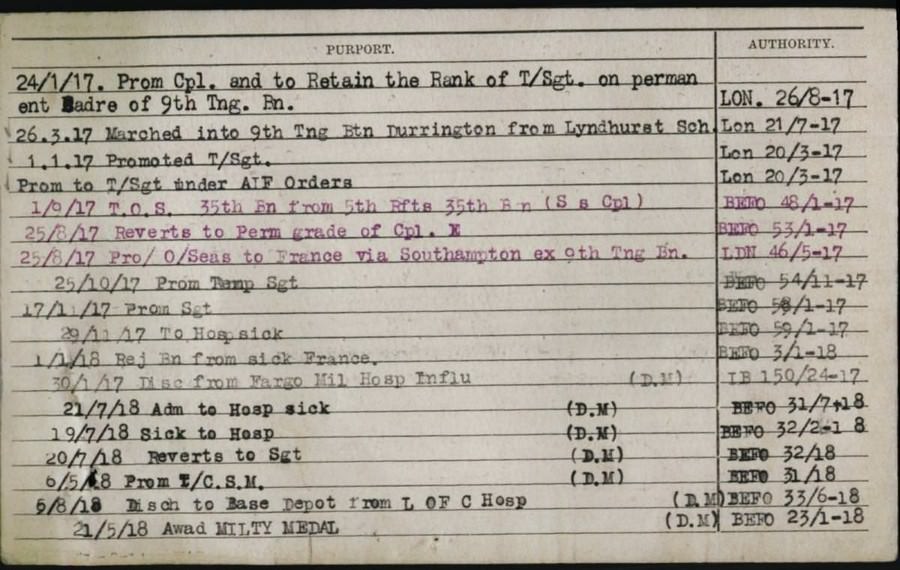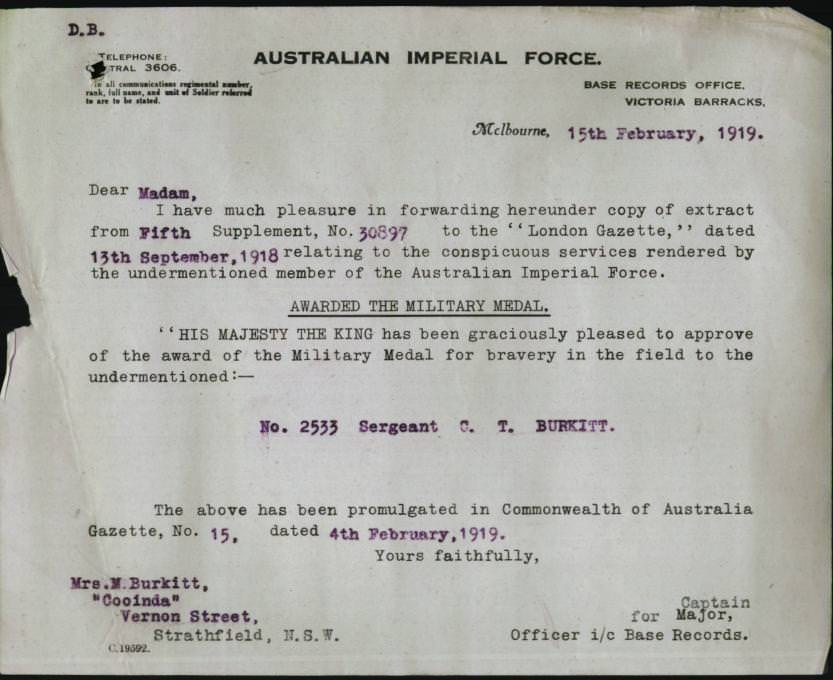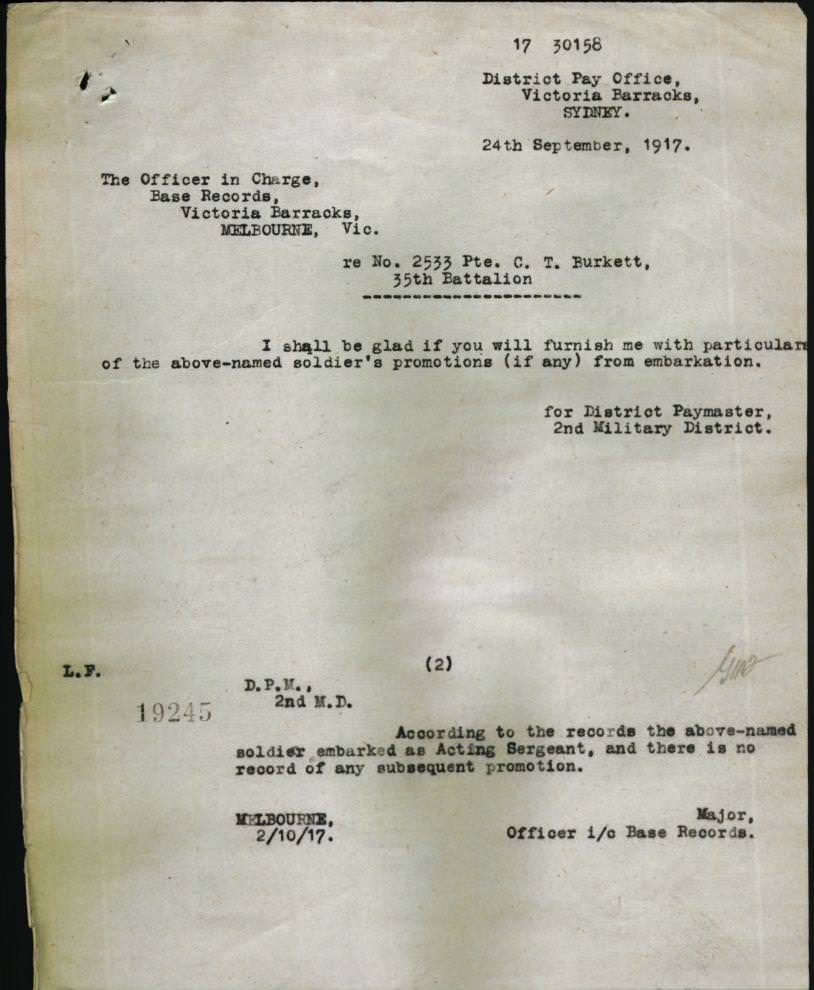 (Australian National Archives)
Under Construction. 08/01/2011.
Web Counter
---