Hugh Murray Buntine, enlisted with the 33rd Battalion AIF at Armidale on the 30th of November 1915 and left Sydney on board HMAT A 74 "Marathon" on the 4th of May 1916. Hugh enlisted as a Sergeant and was promoted to Lieutenant and was later transfered to the 35th Battalion AIF.
7th February 1919.
Mentioned in Dispatches
London Gazette 11th July 1919. Page 8831 Position 93.
Commonwealth of Australia Gazette 30th October 1919. Page 1954 Position 29.
Hugh returned to Australia on the 12th of June 1919. (Studio Photo Australian War Memorial) www.awm.gov.au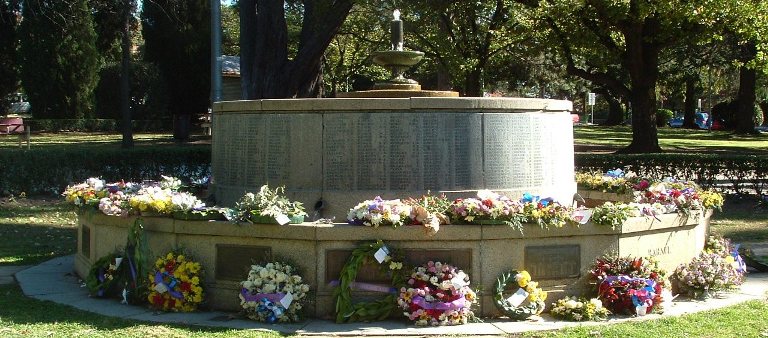 Armidale War Memorial
FAMILY INFORMATION
Prior to enlistment Hugh was a Clerk from Armidale and lived with his parents at the "Manse" where his father was the Presbyterian Minister. After the First World War it appears Hugh moved to Queensland and with the Second World War taking its toll on Australian Forces Hugh enlisted with the 17th Battalion Volunteer Defence Corps.
Hugh enlisted on the 17th of April 1942 in Cairns with the rank of Lieutenant and was dischared on the 30th of November 1944. Service number Q219594. Records indicate Hugh returned to New South Wales and died on the 2nd of April 1971 at 117 Sydney Road, Manly New South Wales.
Hughes parents Hugh Smyington and Florence Buntine were married at East Maitland in 1884. Marriage Cert: 5591/1884 and had 5 children. Jessie May Buntine born 1885 at East Maitland, N.S.W. Birth Cert:24714/1885 and died 1963 at Manly, N.S.W. Death Cert:6120/1963. Helen Florence Buntine born 1886 at Gunnedah, N.S.W. Birth Cert:22133/1886. Athol D Buntine born 1890 at Broken Hill, N.S.W. Birth Cert:8499/1890. Hugh L Murray Buntine born 1895 at Port Macquarie, N.S.W. Birth Cert:16042/1895 and died 1971 at Manly, N.S.W. Death Cert:52505/1971. Laura Buntine born 1898 at Port Macquarie, N.S.W. Birth Cert:6395/1898. Reverend Buntine was the Minister at Scots Presbyterian Church, Elwood Victoria,
Military Records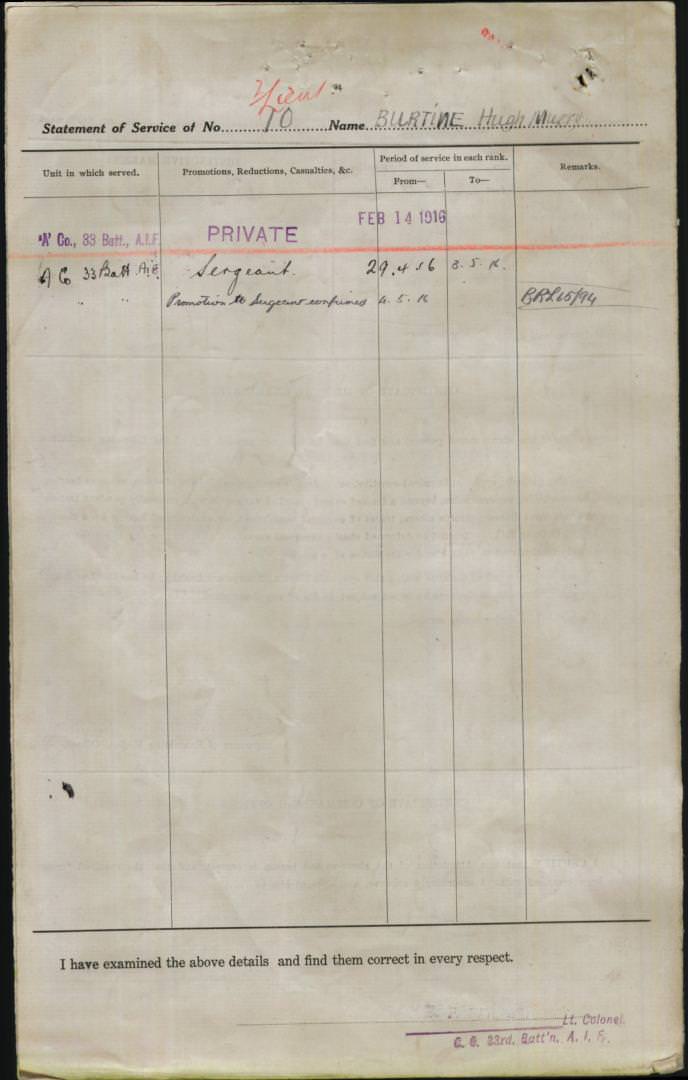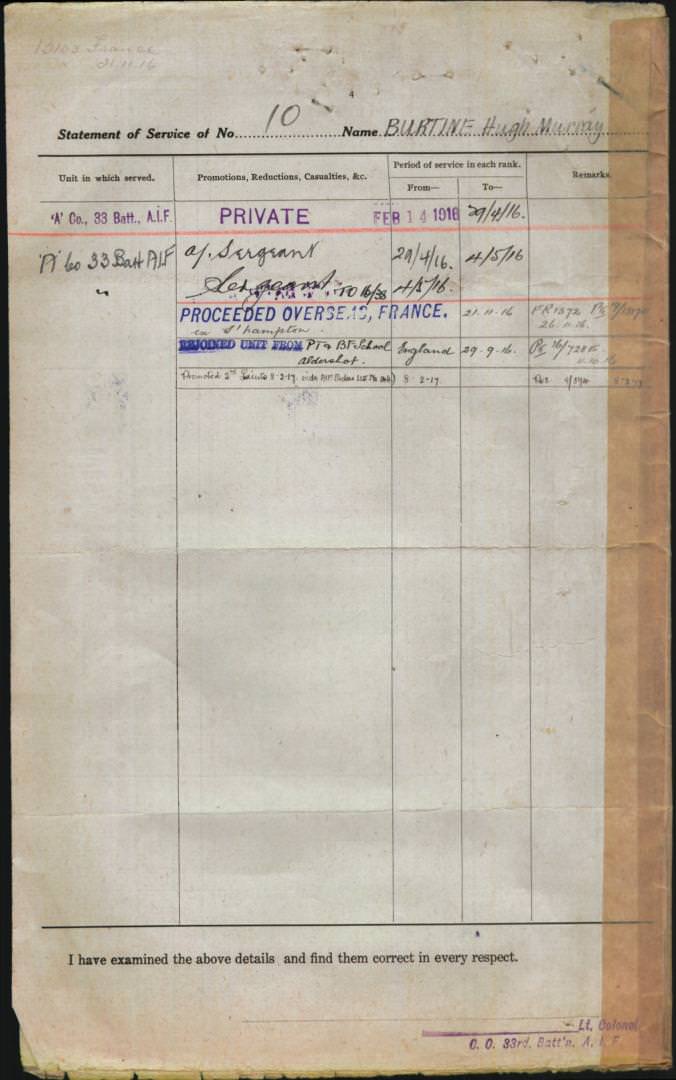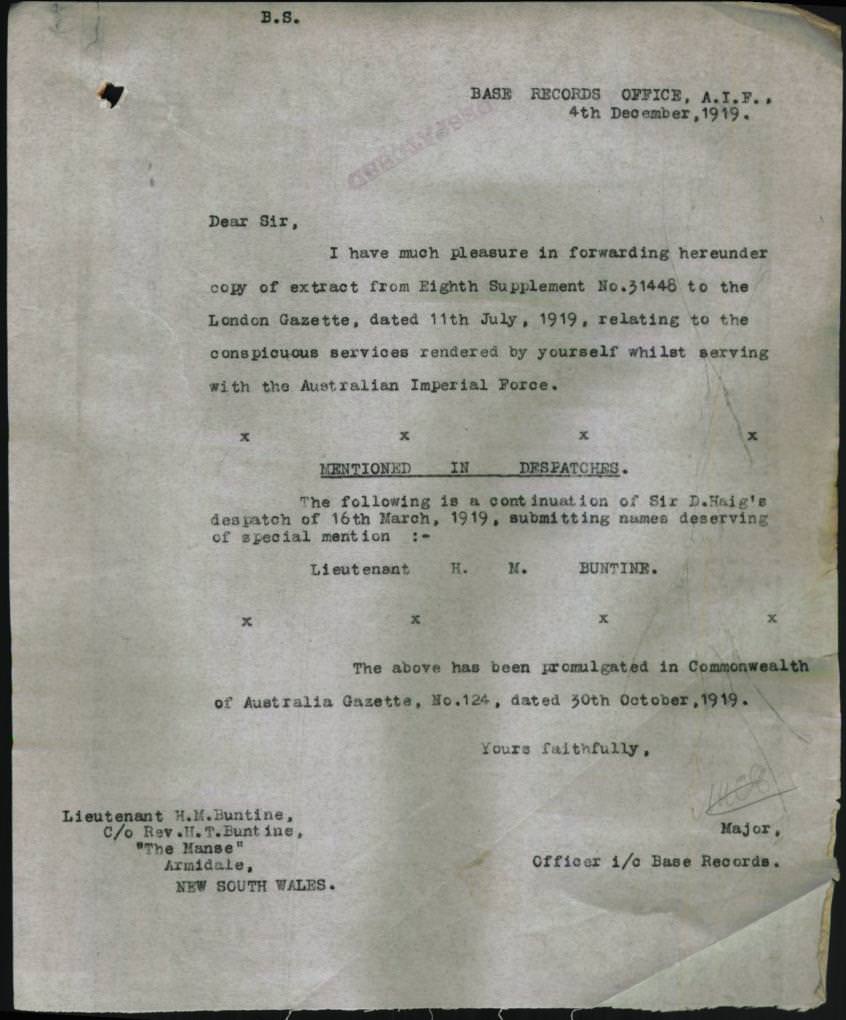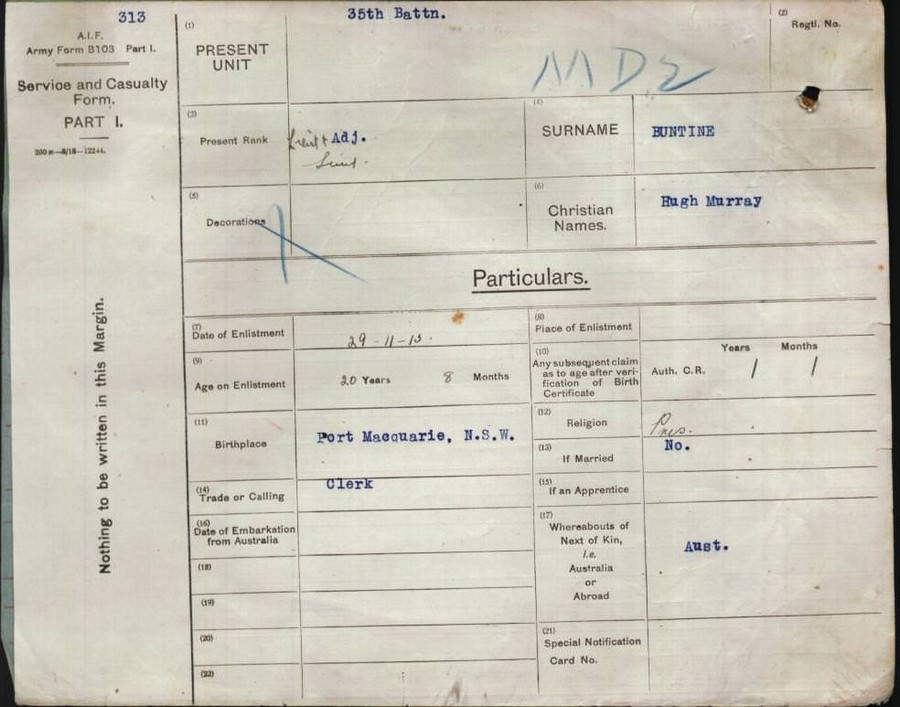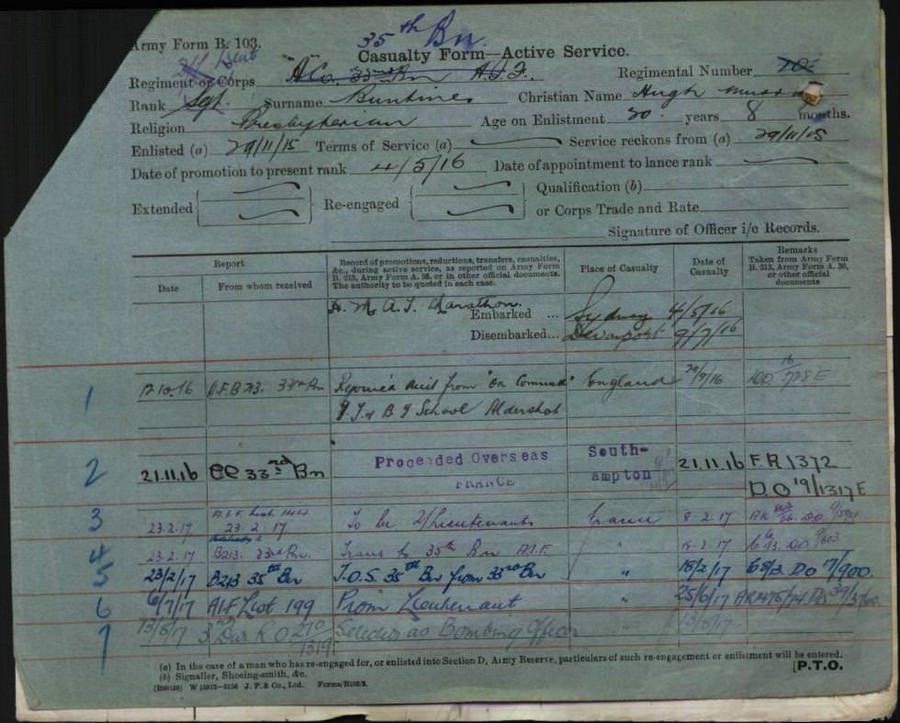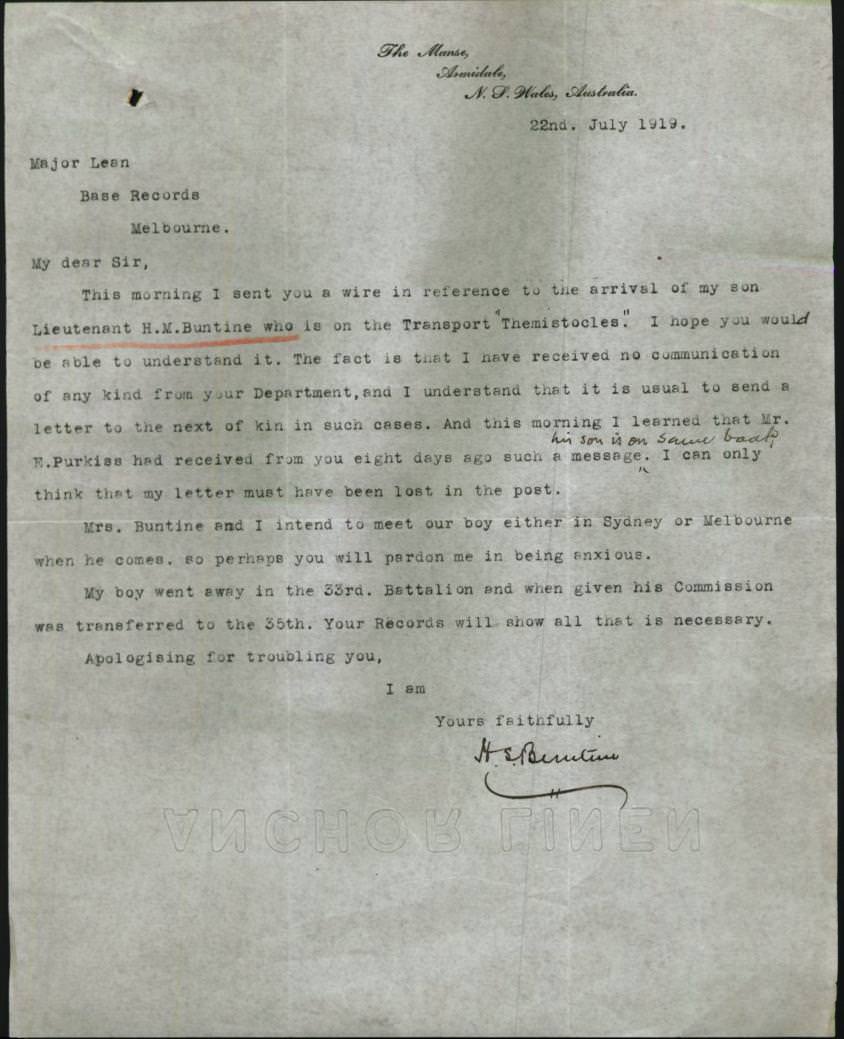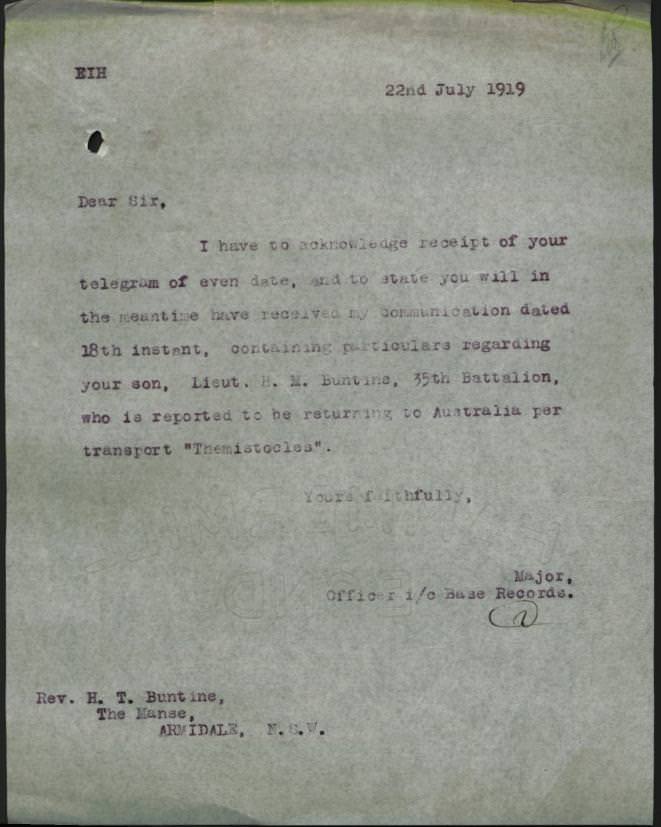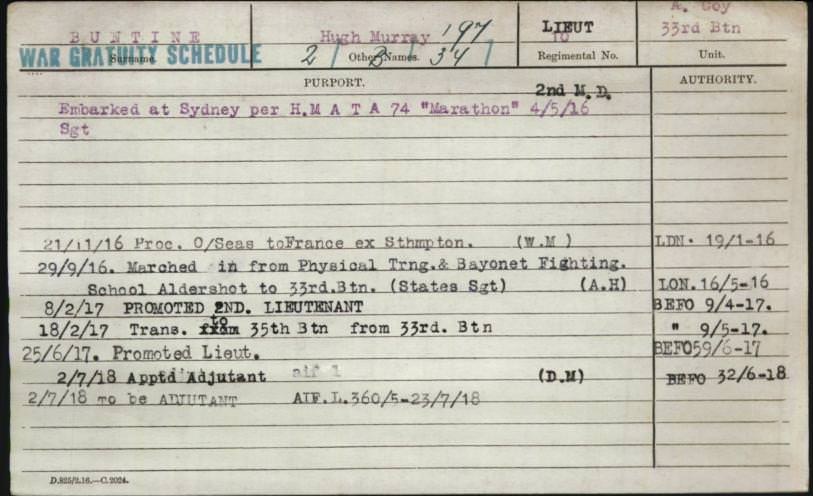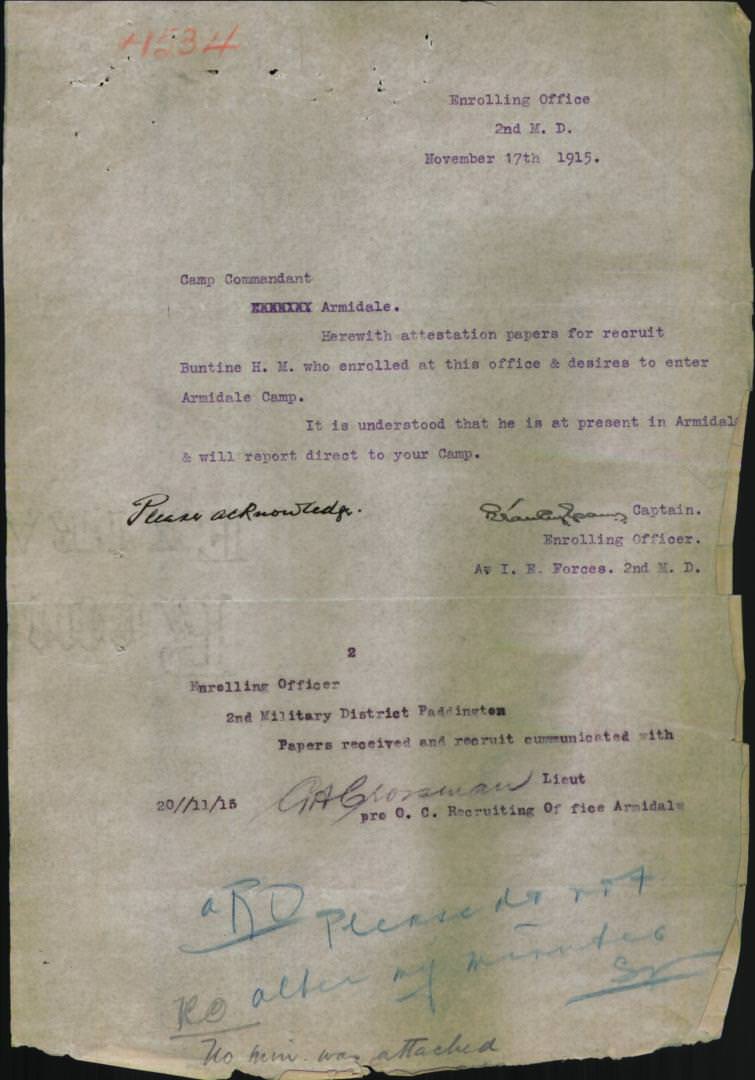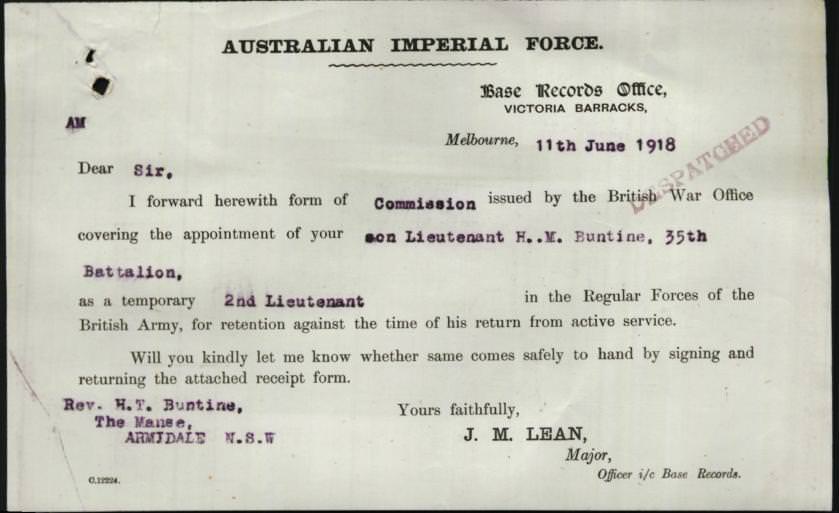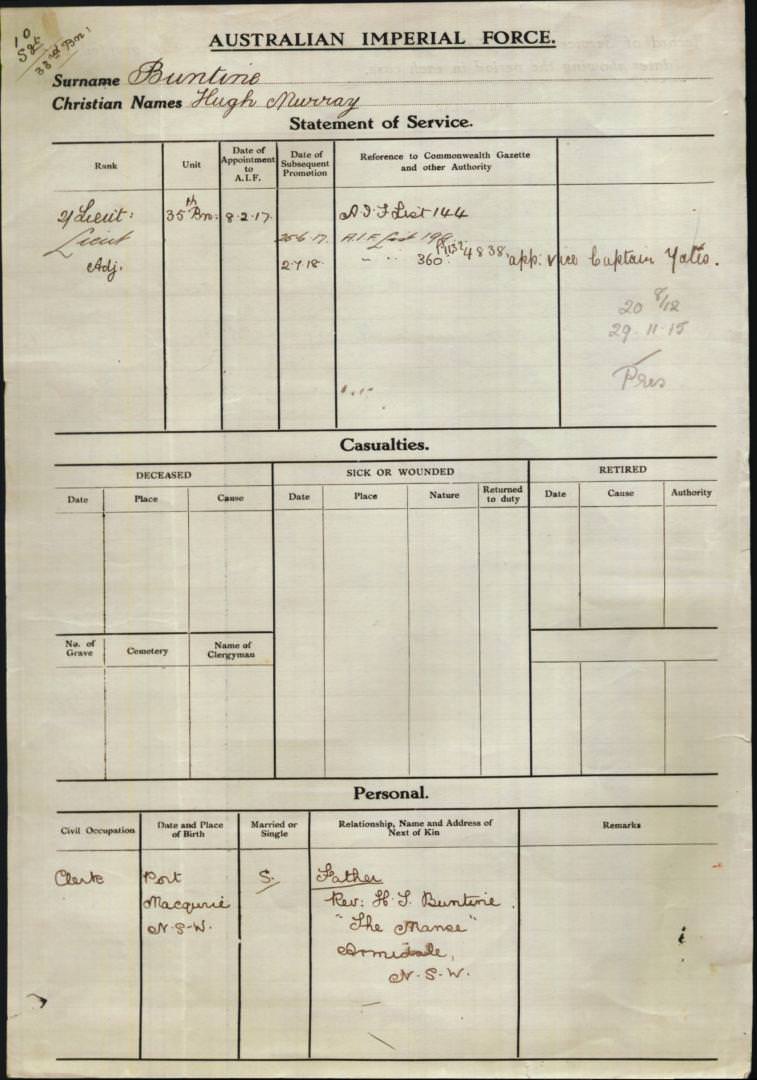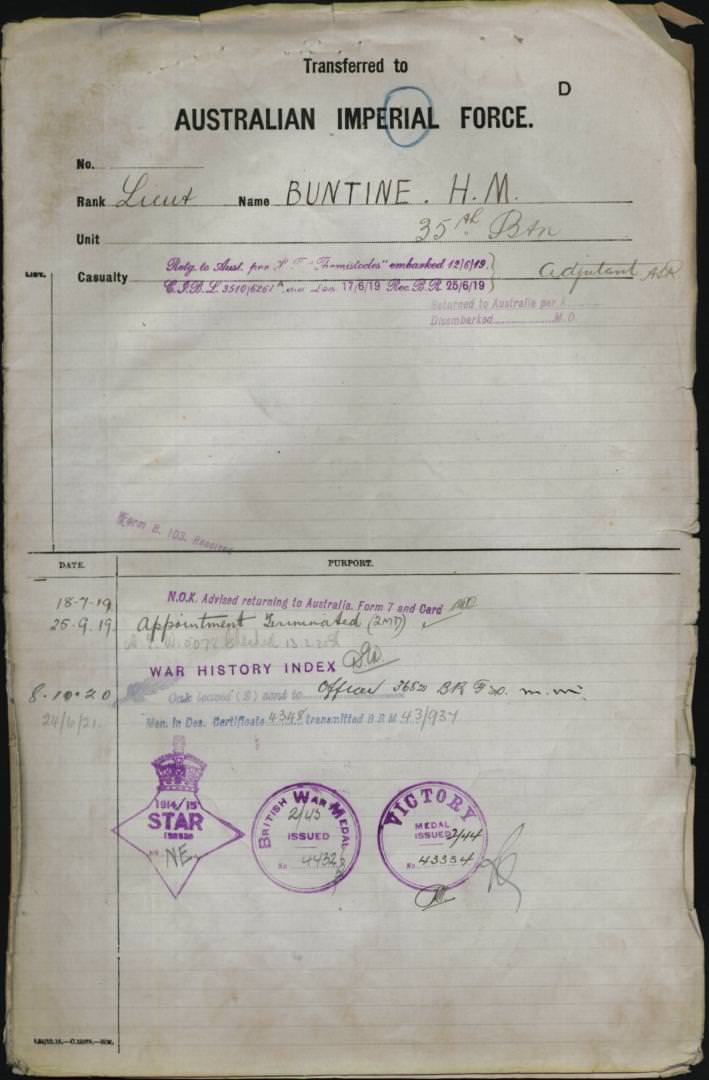 (Australian National Archives)
UNDER CONSTRUCTION; 28/07/2006-22/01/2012.
---
Web Counter
---