Charles Britten enlisted with A company 35th Battalion AIF on the 28th of December 1915 and was an original member of the Battalion and left Sydney on board HMAT A24 "Benalla" on the 1st of May 1916 and whilst at Sea he was Charged with being Absent Without Leave from Town Pickets whilst at Capetown, from 11:00am on the 13th of June 1916 until the 9:00pm on the 15th of June. He was Awarded 168 Hours Detention.
He disembarked at Plymouth, England on the 9th of July and was marched to Larks Hill with the 9th Training Battalion at the Durrington Army Camp. Charles was lated Charged as being Absent Without Leave at Larks hill from midday on the 8th of October until 6:00pm on the 10th of October. He forfieted 7 day pay by the Commanding Officer of the 35th Battalion Lieutenant Colonel, Henry Arthur GODDARD. CMG. DSO
Charles served with the 35th in France and Flanders until the 29th of March 1917 when he was admitted to the 11th Field Ambulance suffering from a Dilated Heart Condition which was subsequently diagnosed as being caused by him contracting Rheumatic Fever as a result of the cold conditions at the time.
Charles was evacuated to England and while he eventually recovered, his weakened condition was such that he was found Medically Unfit for further Active Service and he returned to Australia on the 19th of October 1917 on board H.T "Lyttleton" and was discharged from the AIF on the 19th of January 1918 as Medically Unfit.
Charles was a married 37 year old coal Miner from Abermain, N.S.W. prior to enlistment. His wife moved to Weston, N.S.W. before he returned home in 1917.
Charles lived in Main Street, Weston New South Wales.
Charle's British War Medal:42452 to PTE 37 C. BRITTEN 35 BN AIF was sold at Action in November 2007 to a private collector. (I missed the auction and was unable to secure it for the Harrower Collection)
Military Records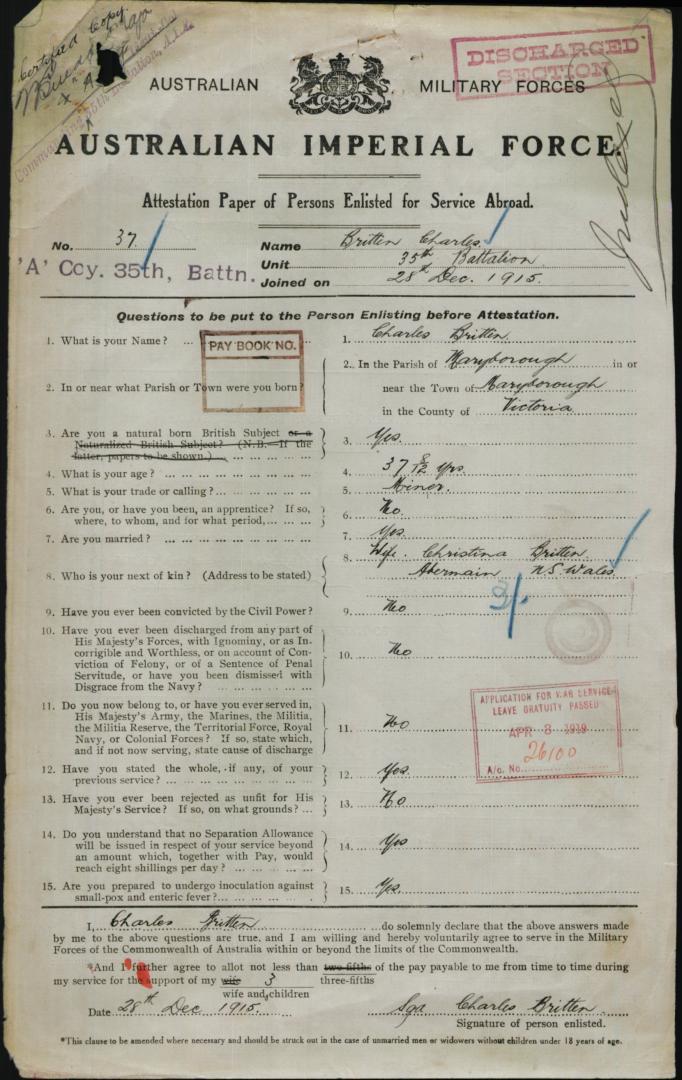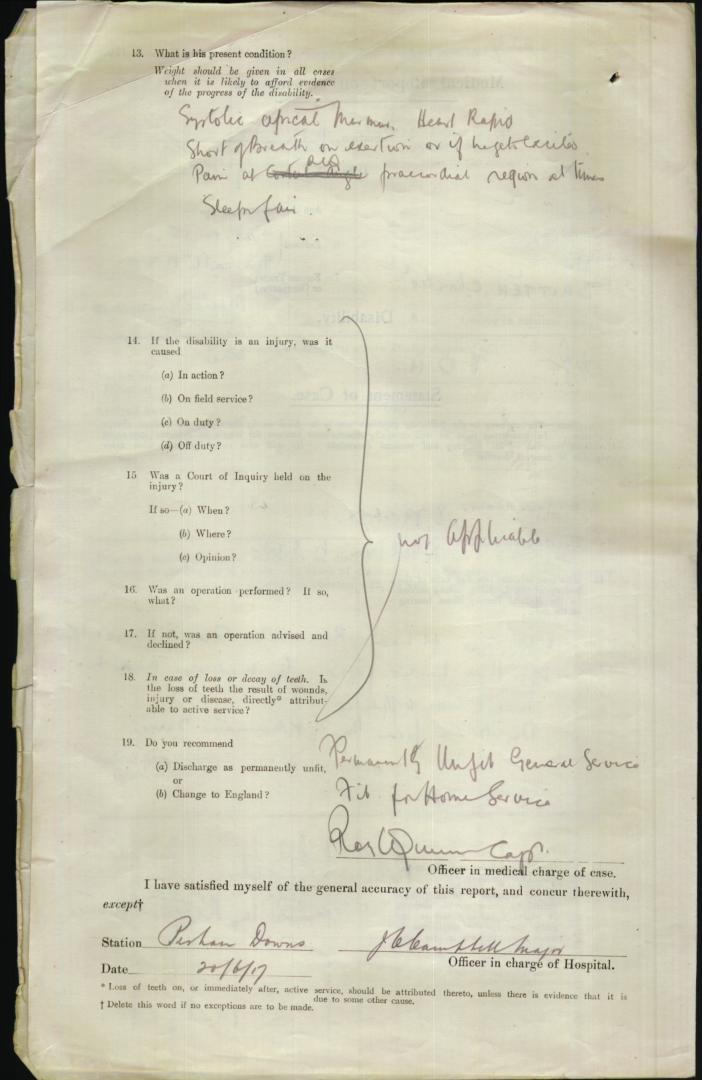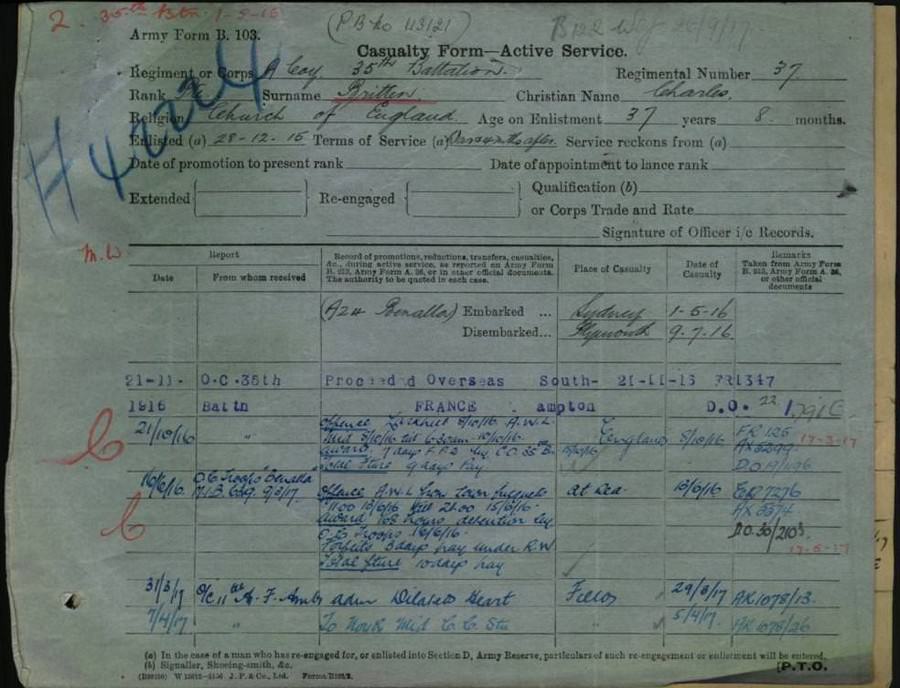 © Commonwealth of Australia (National Archives of Australia)
Under Construction; 05/11/2007-19/03/2016.
---
Web Counter
---