John Borrows enlisted on the 11th of October 1915 with the 2nd Battalion AIF and was later transfered to the 3rd Reinforcements 13th Battalion AIF and left Sydney on board HMAT A60 "Aeneas" on the 20th of December 1915 John joined the rest of the 2nd Battalion at Tel-el-kebir on the 14th February 1916 and embarked from Alexandria on the 22nd March befor disembarking at Marseilles on the 28th of March 1916. John was admitted to hospital on the 2nd of June suffering from a Hernia before being transfered by Ambulance Train on the 5th of June for Boulogne.
John was admitted to the 1st Convelsant Depot before his transfer to the 25th General Hospital at Camier where he embarked for England onboard the Hospital Ship "St David" on the 9th of July 1916.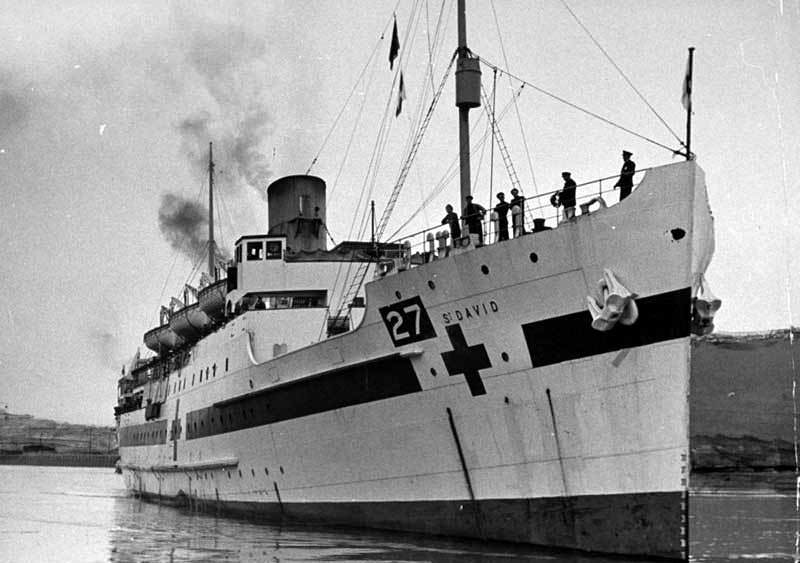 John was admitted to the Norfolk War Hospital until his discharge on the 28th of August when he was marched in to the No:1 Command Depot and classified B1A. On the 15th of September John was marched out to the 1st Training Battalion where he was Charged with being AWL from 15:00 12.9.16 till 01:30, 14.09.16. Award 7 days C.B. by Lt R.C. CHRISTIANSEN on the 12th September. John was later transfered to the 35th Battalion AIF on the 19th of October 1916 and proceeded overseas for France on the 21st of November 1916 via southampton.
John was treated by the 10th Field ambulance on the 20th January 1917 suffering from at Cut at Root of Nose and was sent to the 2nd Australian Casualty Clearing Station for further treatment and was discharged back to his unit the next day. On the 24th of February 1917 John was Appointed Lance Corporal; Vice Corporal: 224 Harold George THOMPSON John was again promoted this time to Corporal and the 9th April 1917 Vice Corporal: 535 Percival Augustus PARSONS before the 35th Battalion went into action at Messines where John was Killed in Action on the 29th of May 1917 at near Messines, Belgium. John is buried in plot I, row D, grave No:9 at Ploegsteert, Belgium.
John is remembered with honour and is commemerated in perpetuity by the Commonweath War Graves Commission at the Strand Military Cemetery, Ploegsteert, Belgium.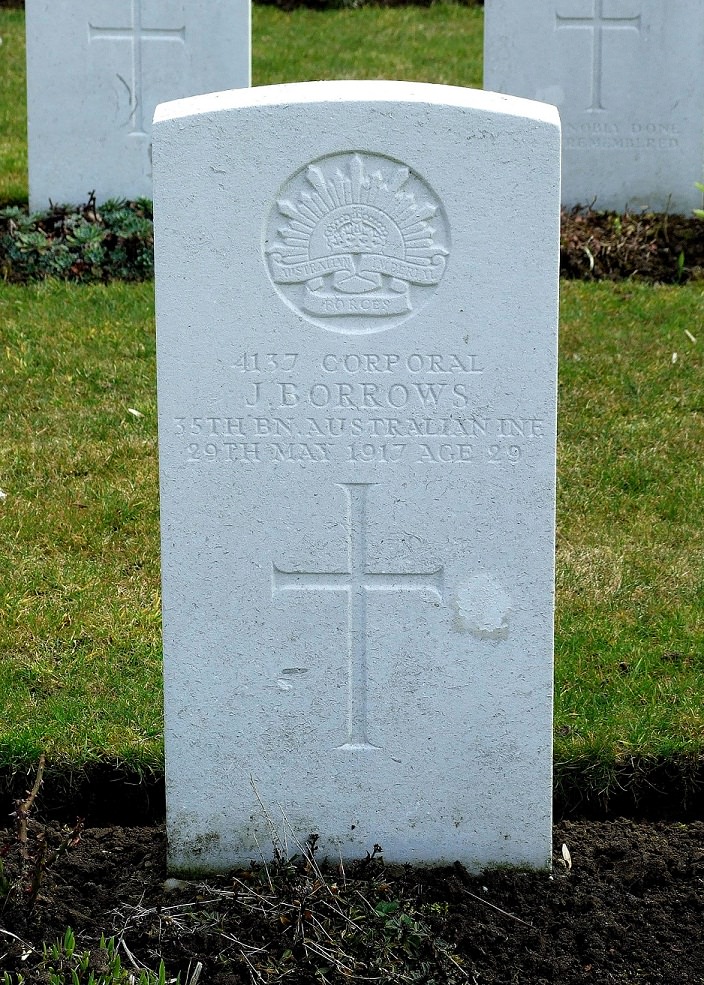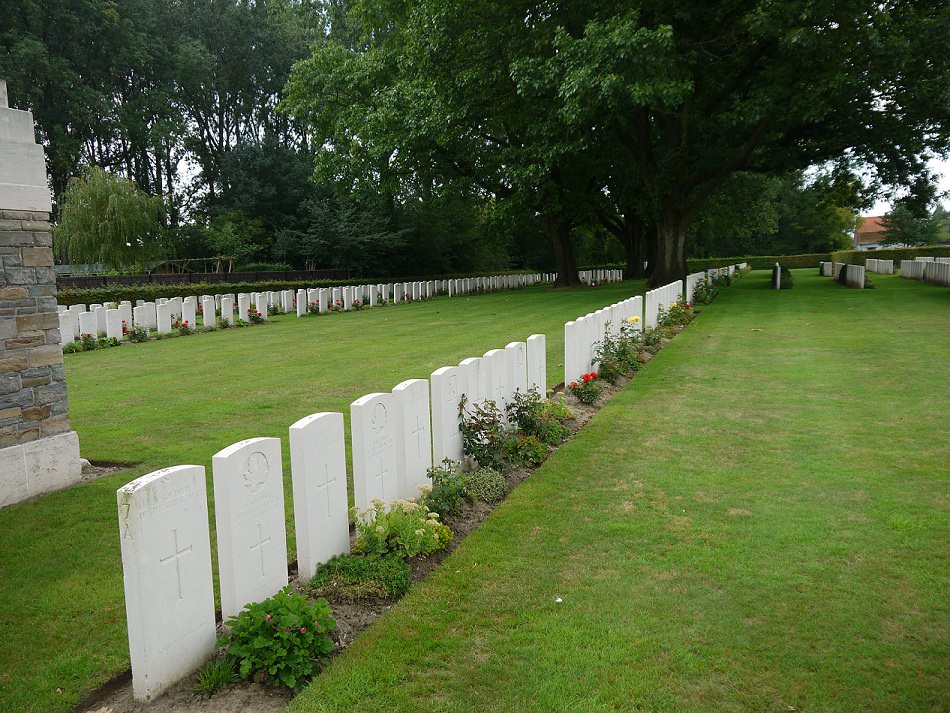 STRAND MILITARY WAR CEMETERY

Family Information
John was a Shoemaker from 271 Bourke Street Sydney, New South Wales upon enlistment.
Brother; Lieutenant: Francis BORROWS 35th Battalion AIF.
Military Records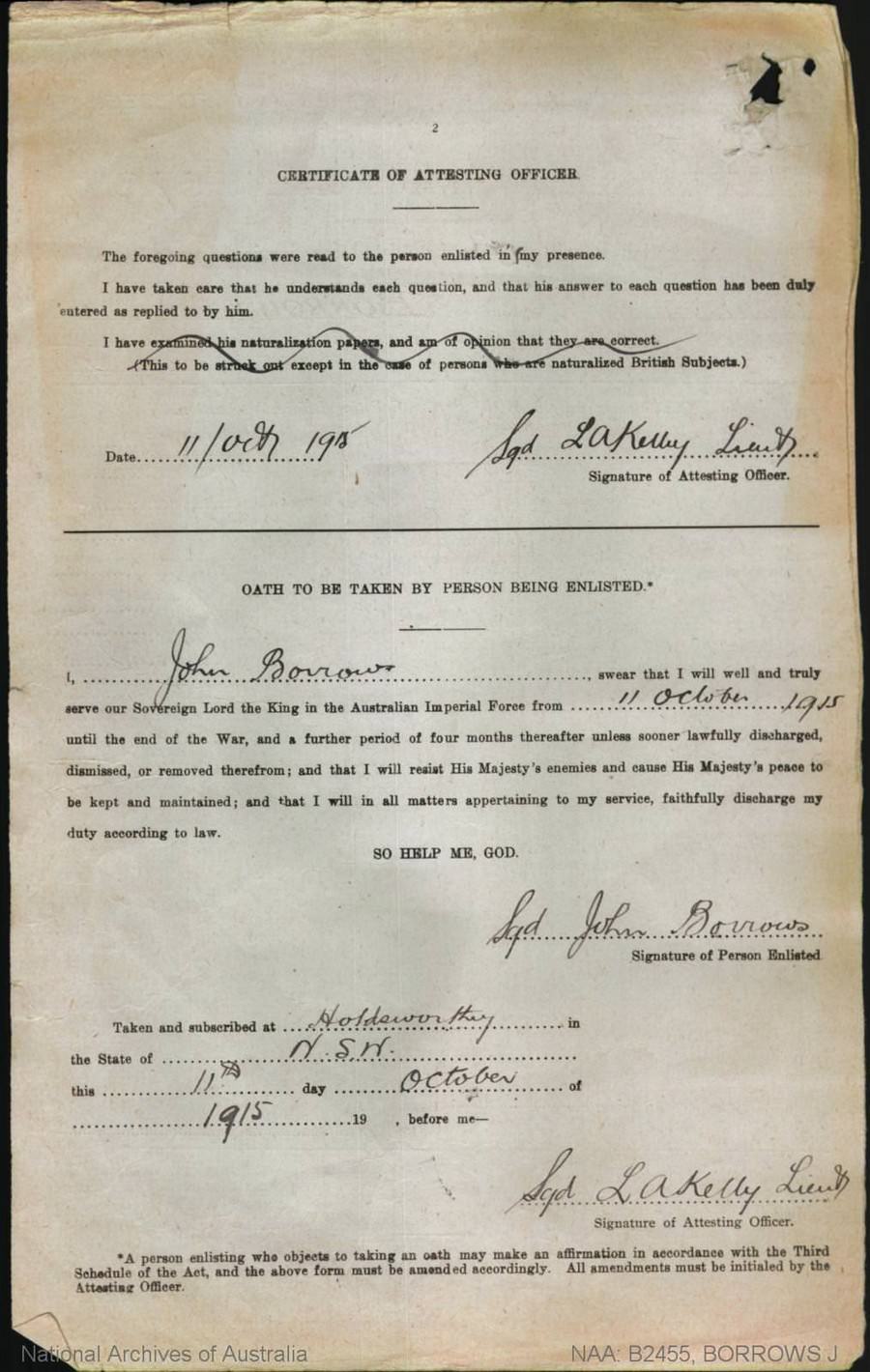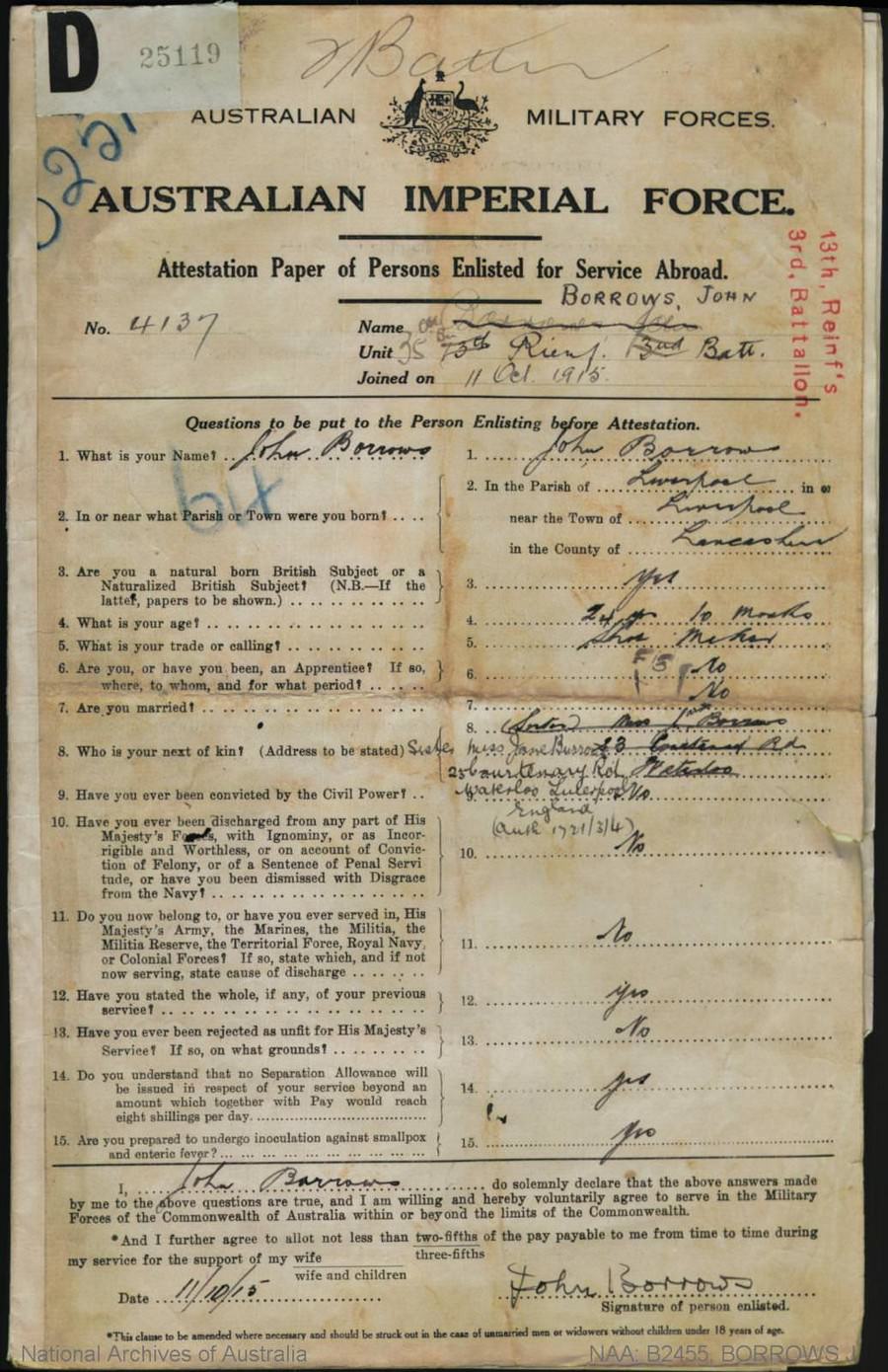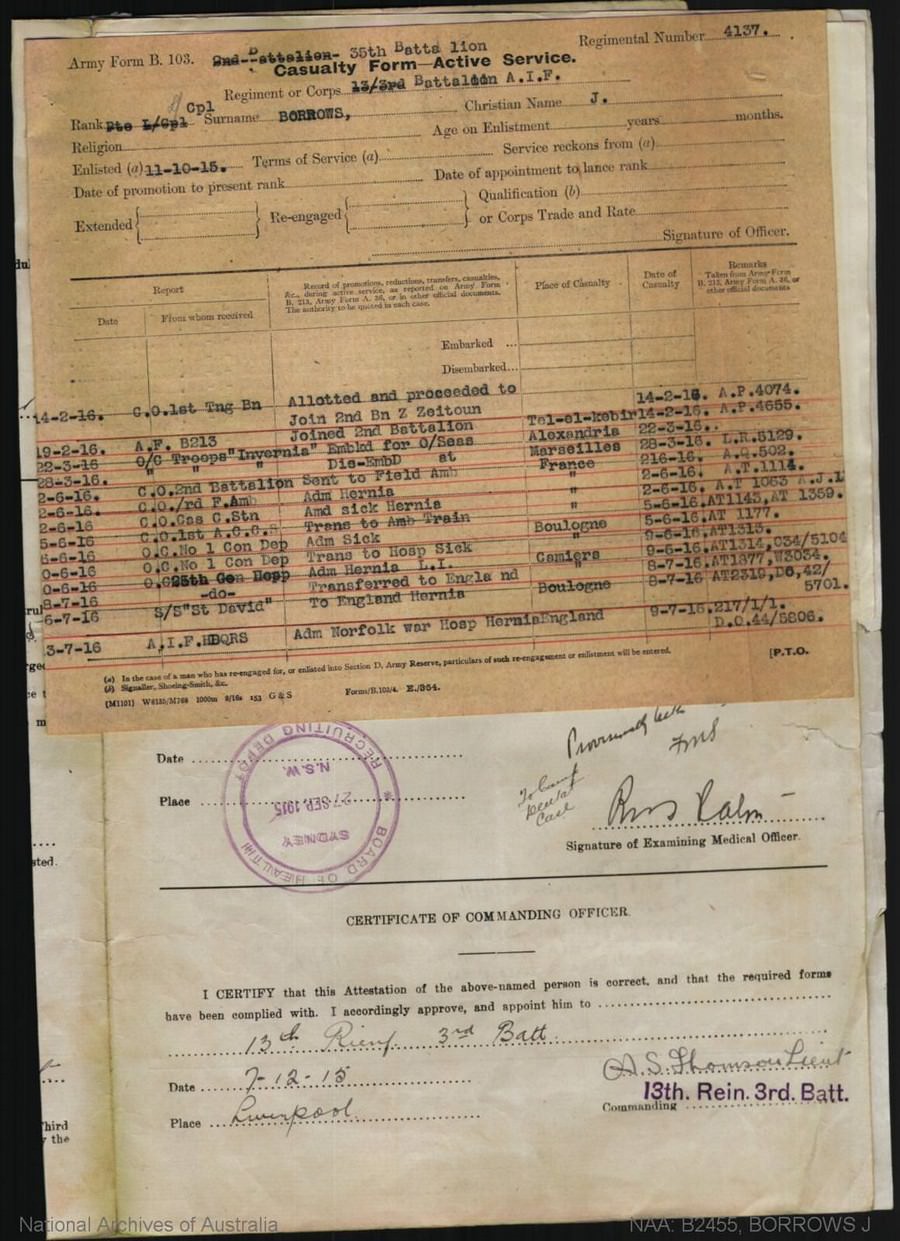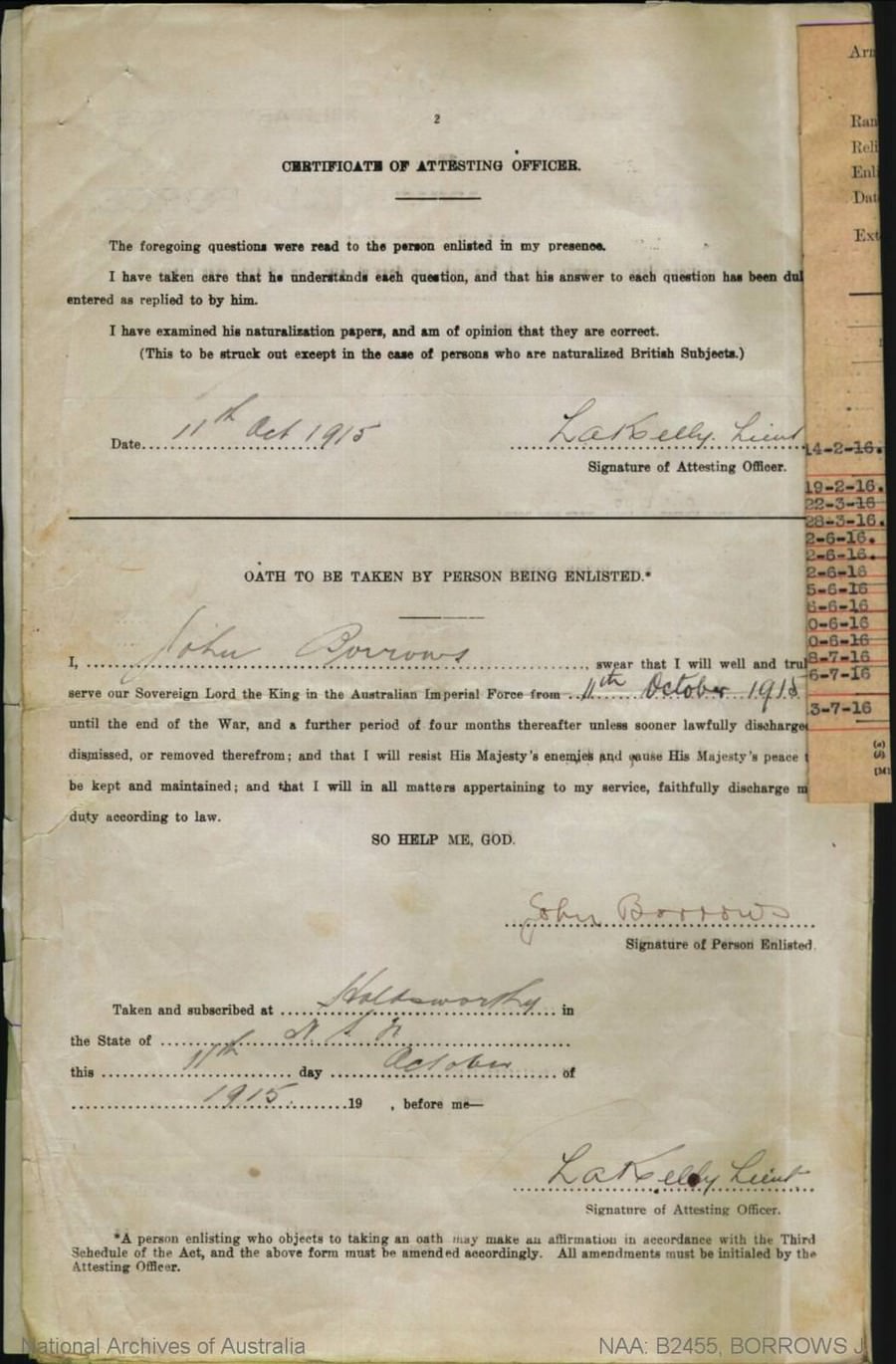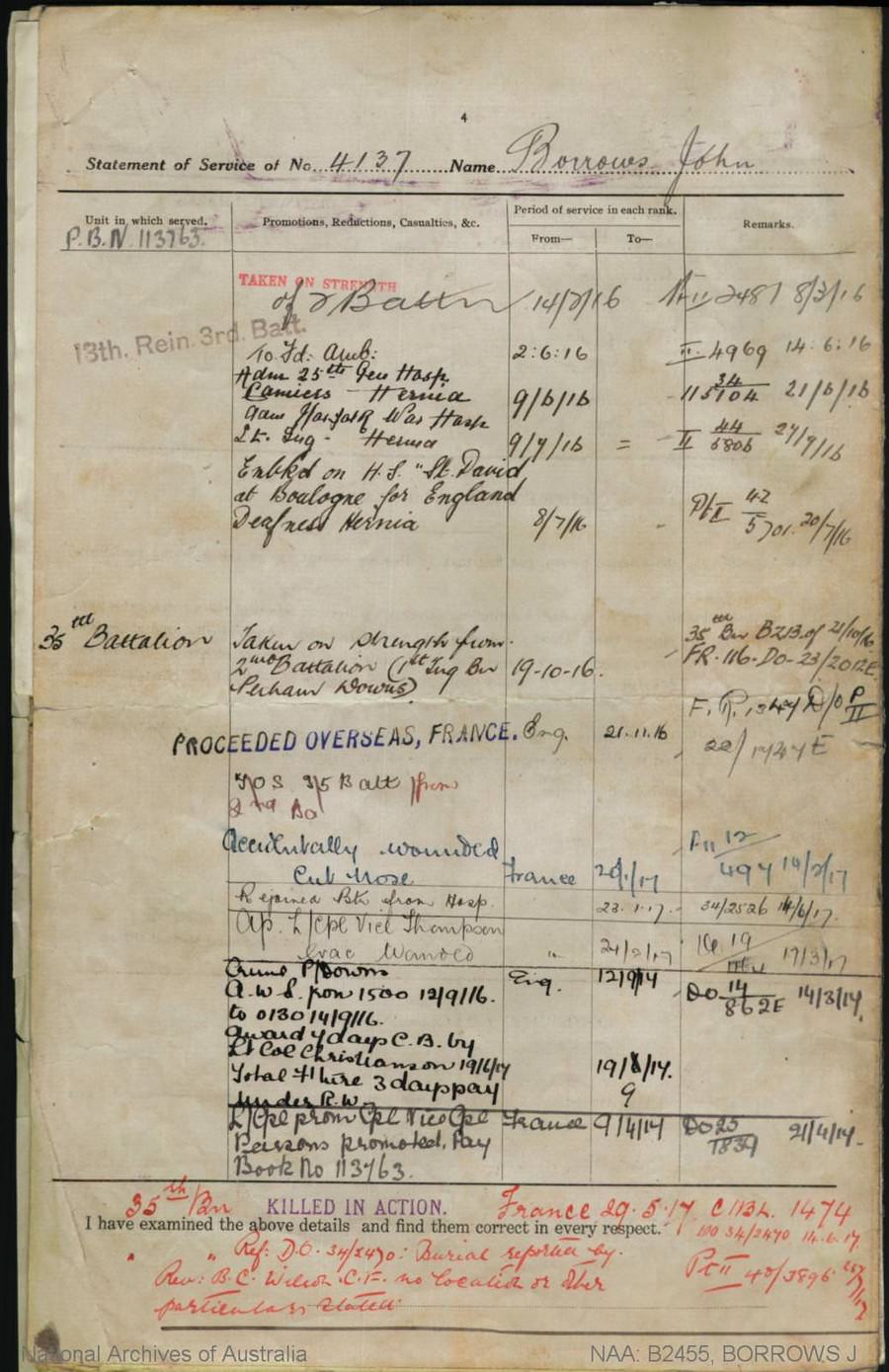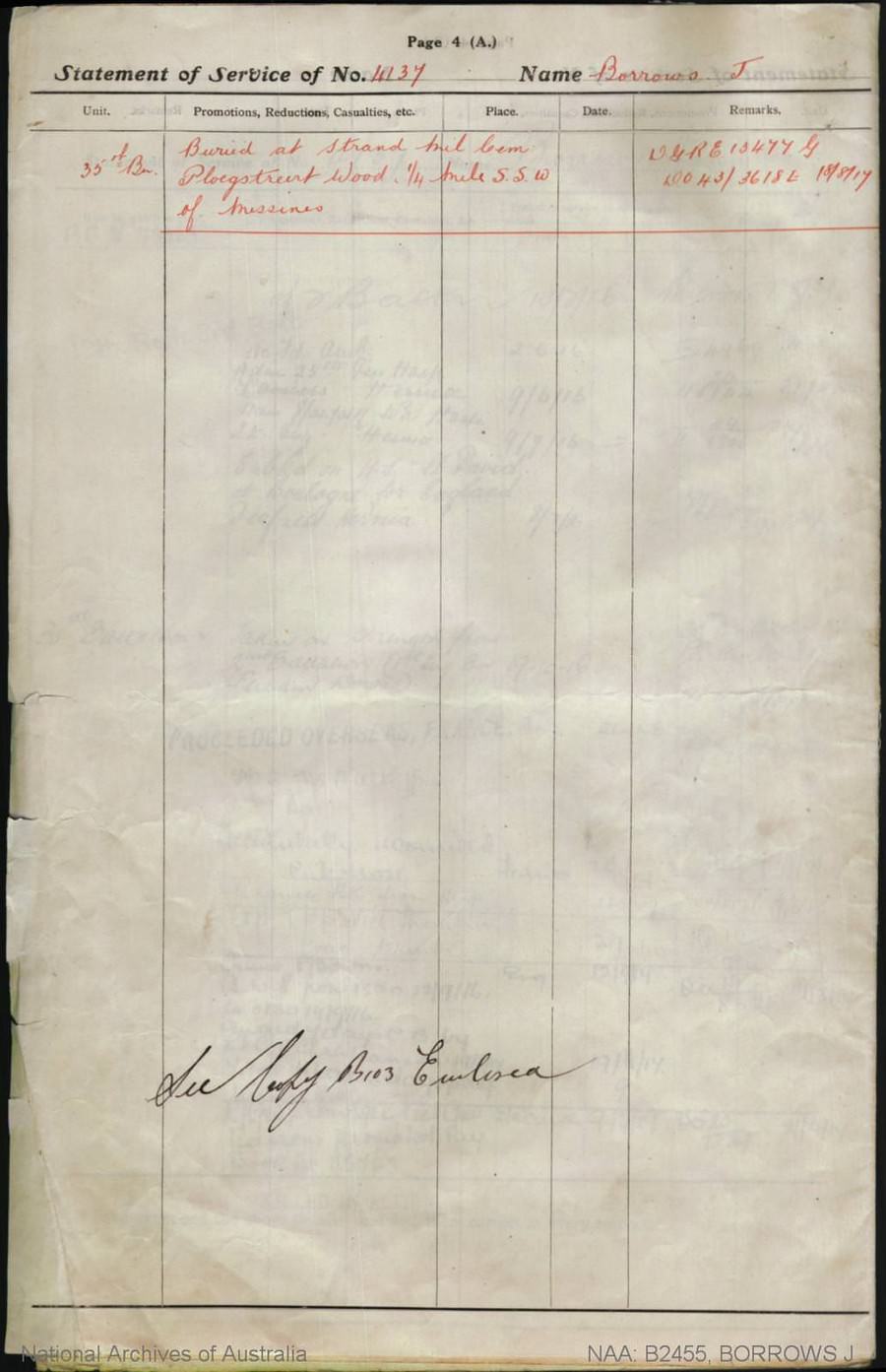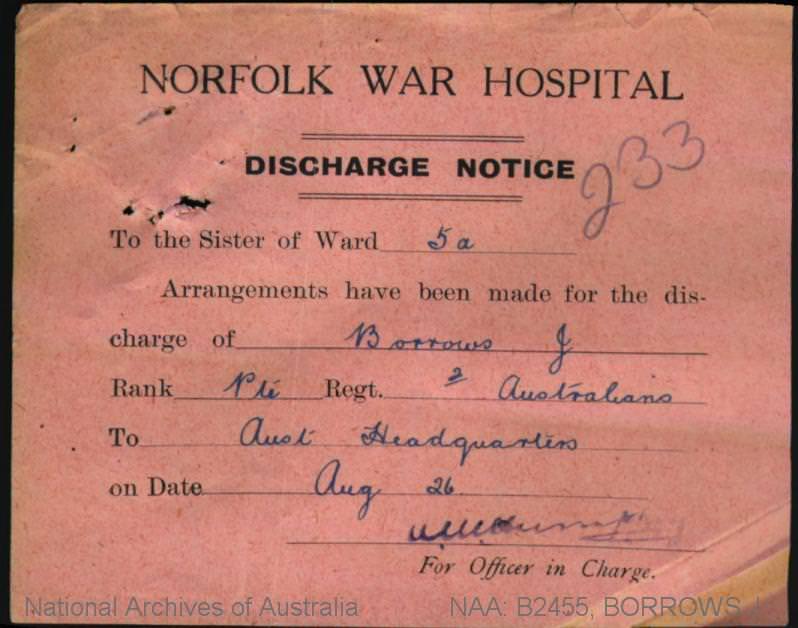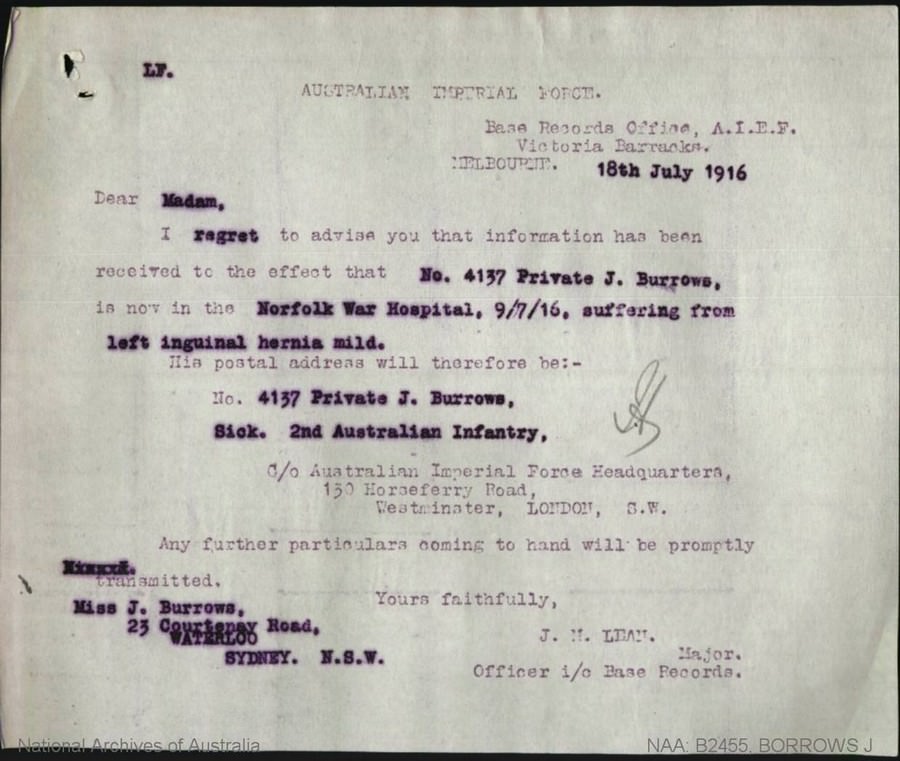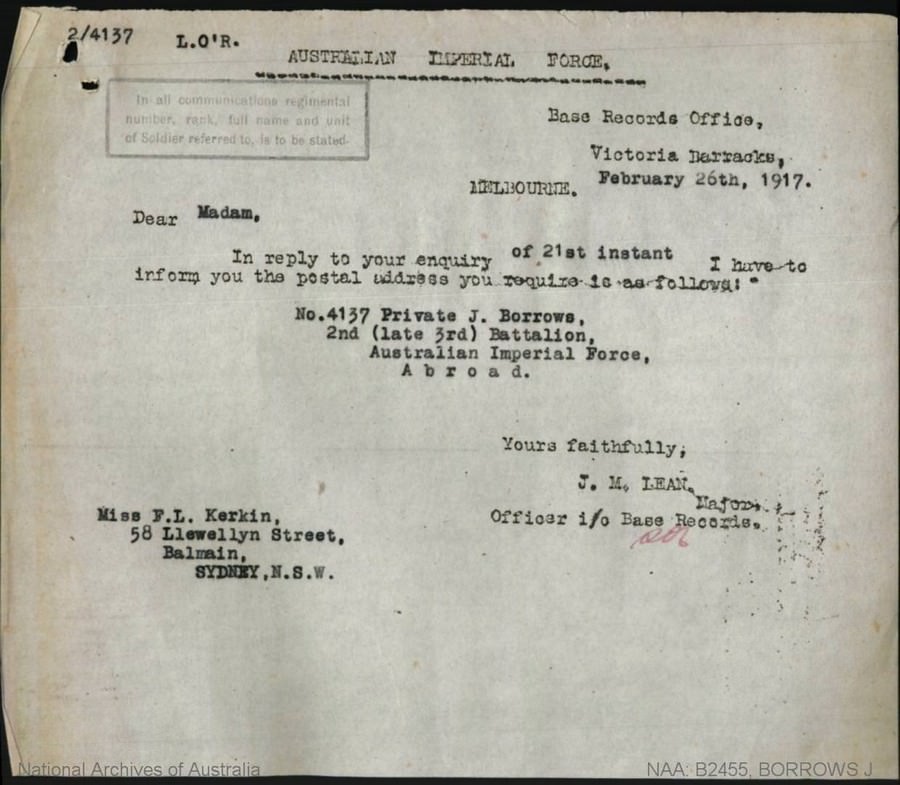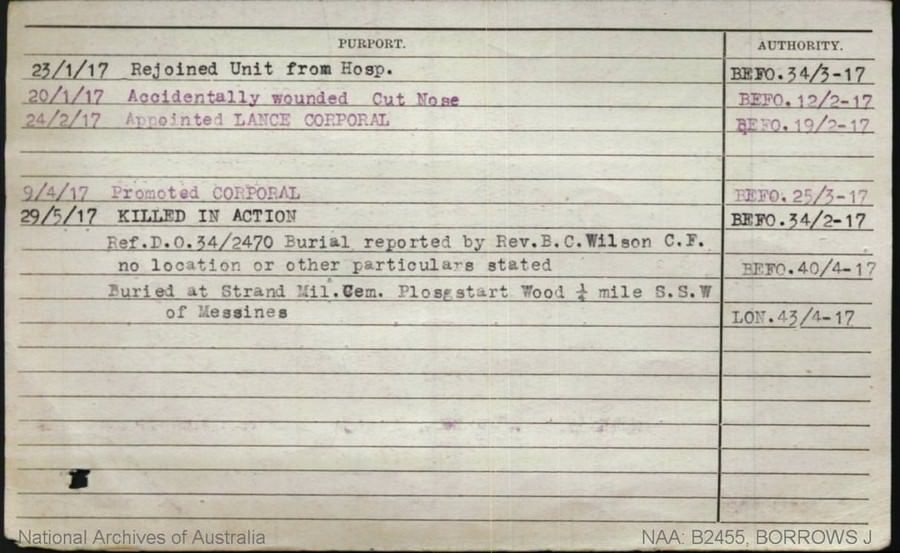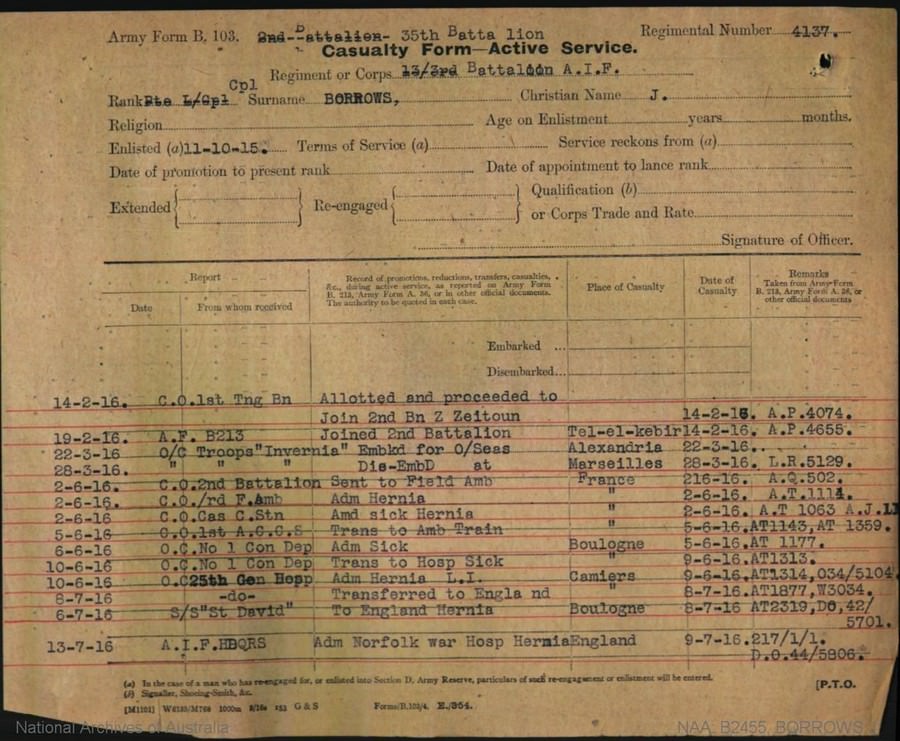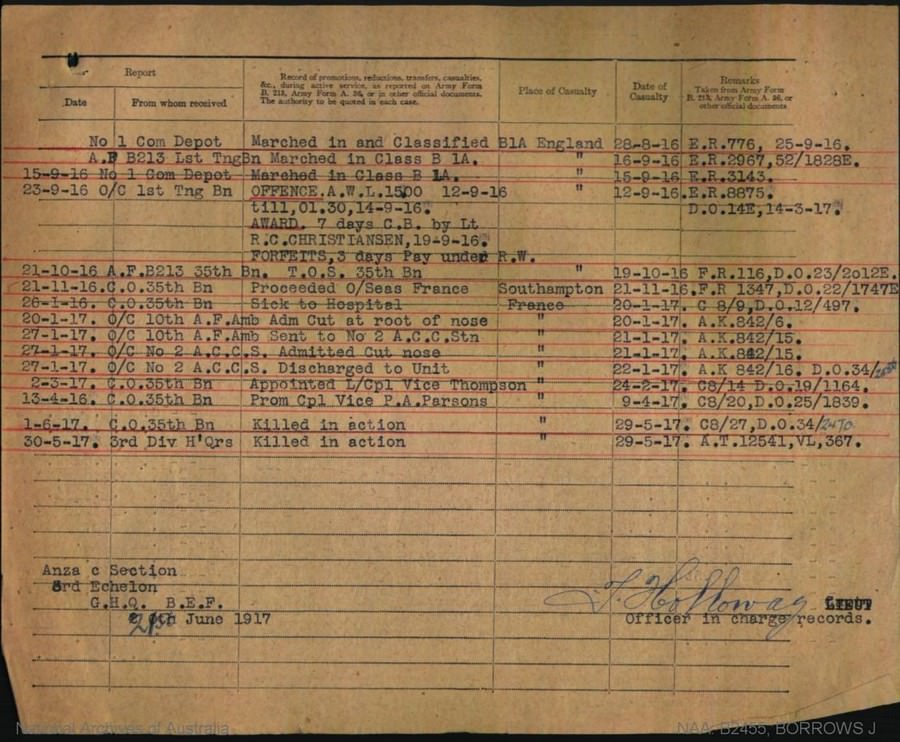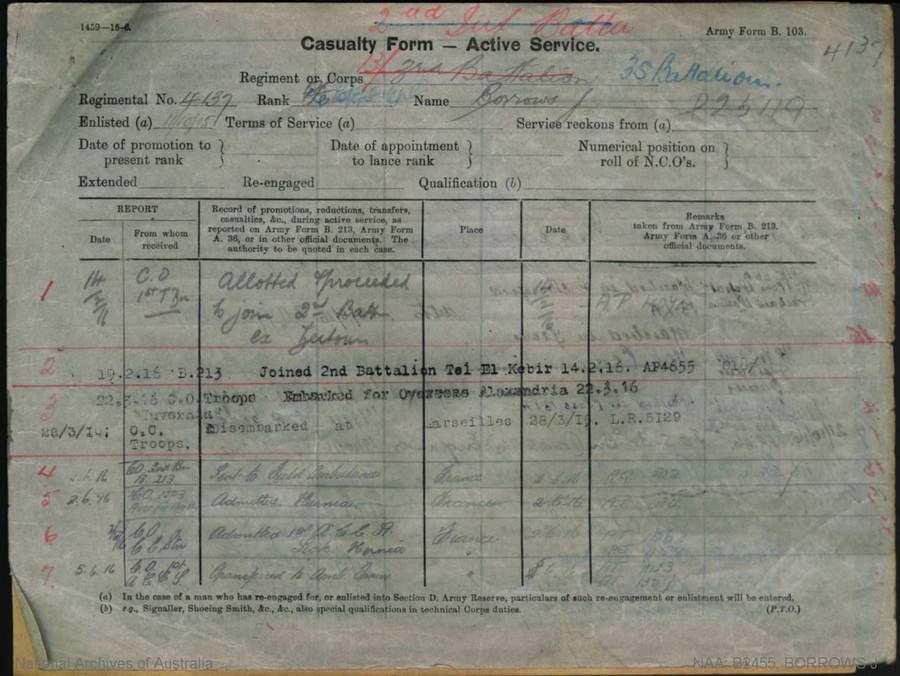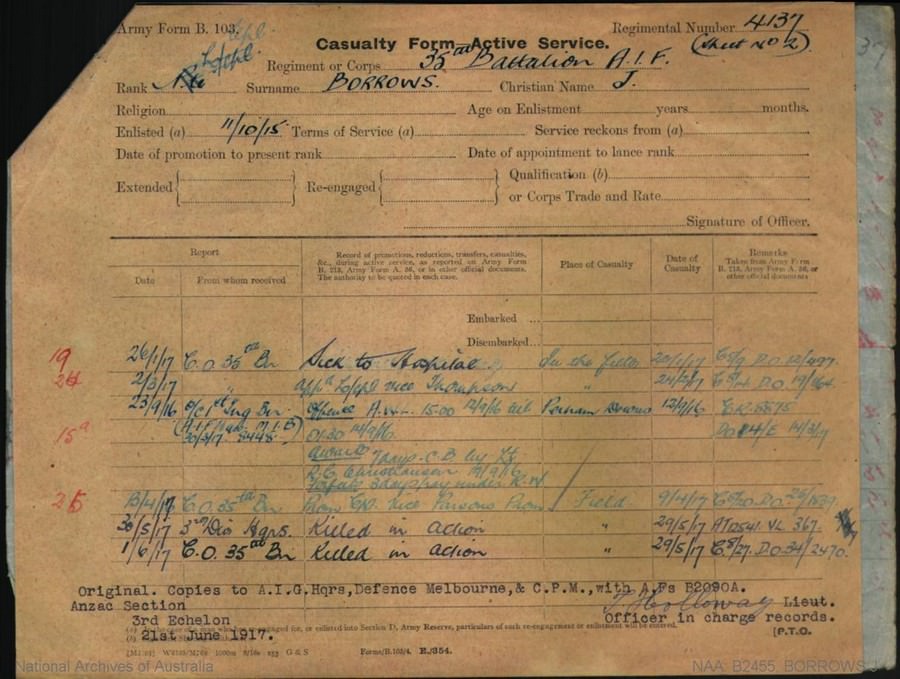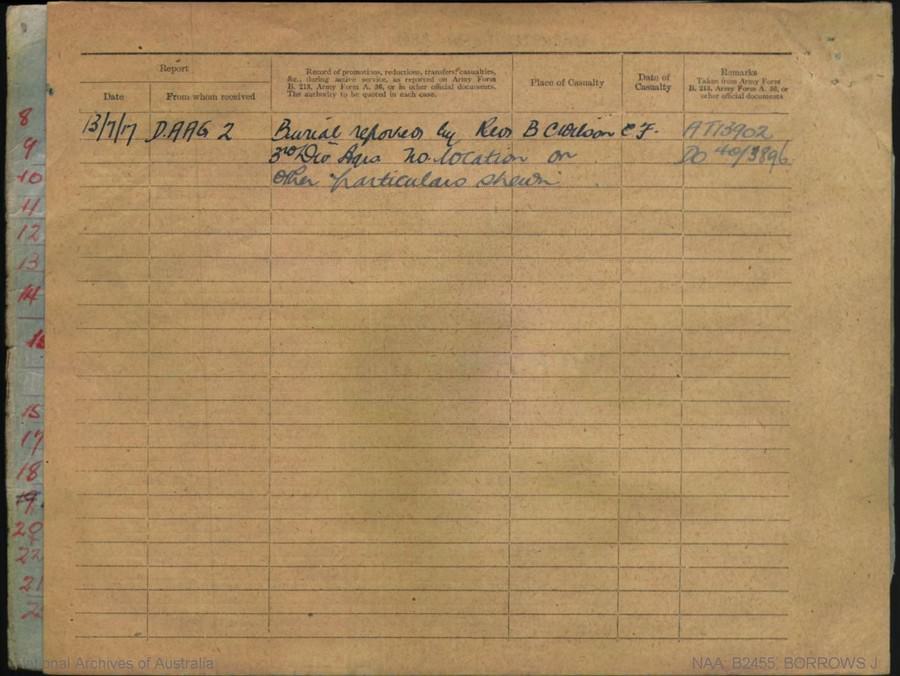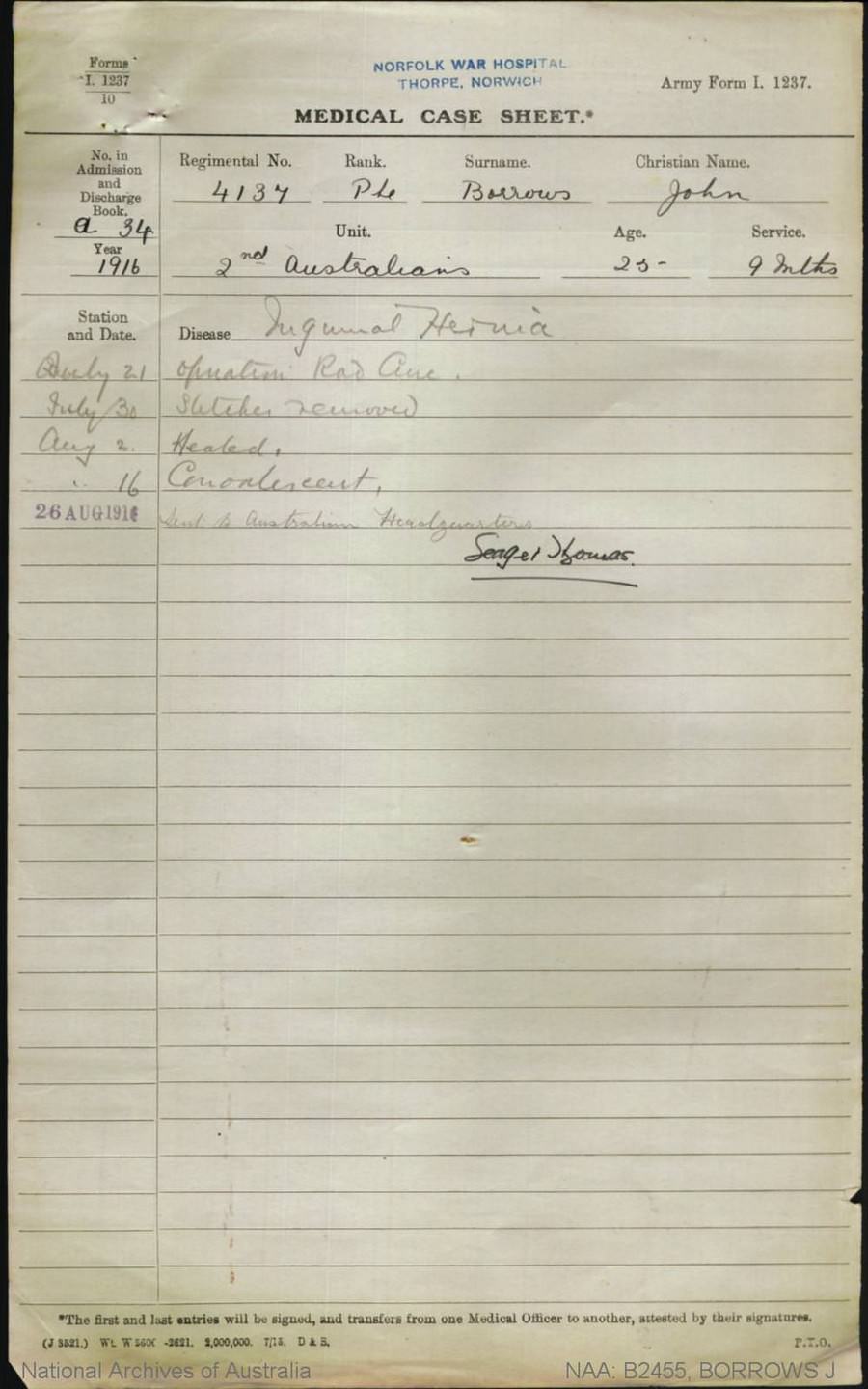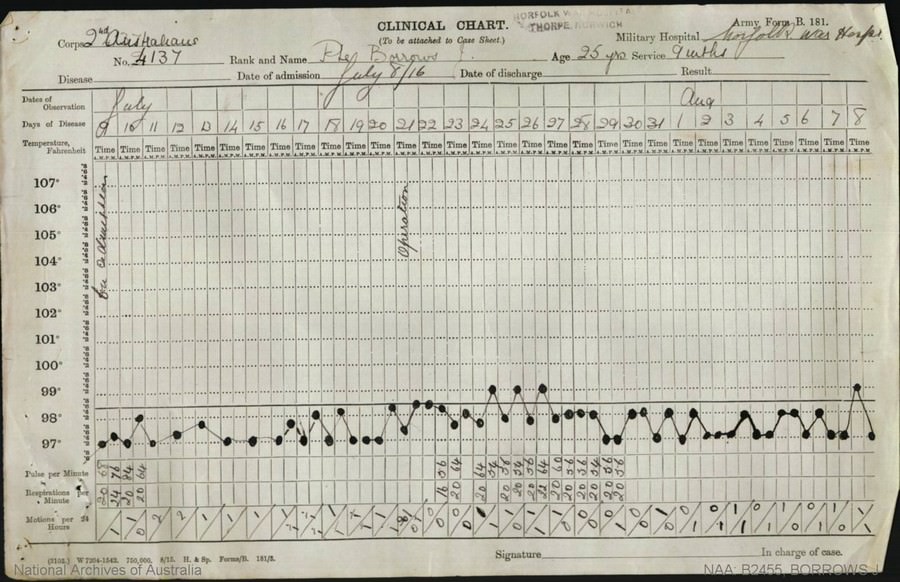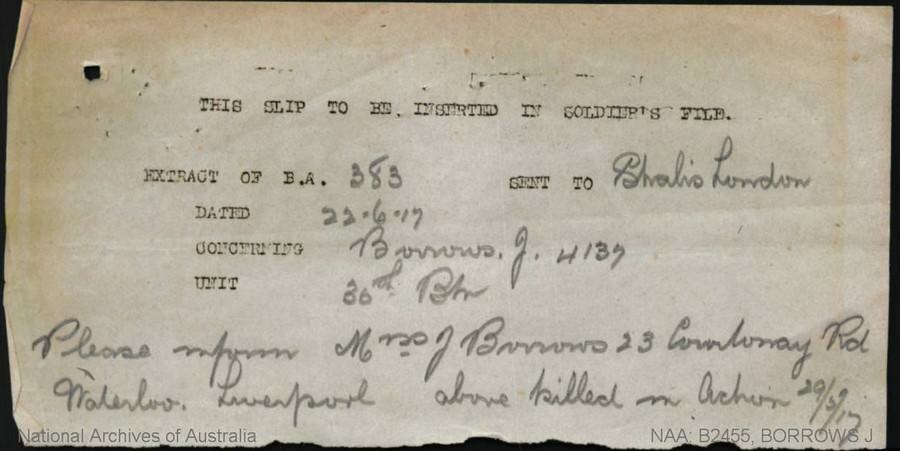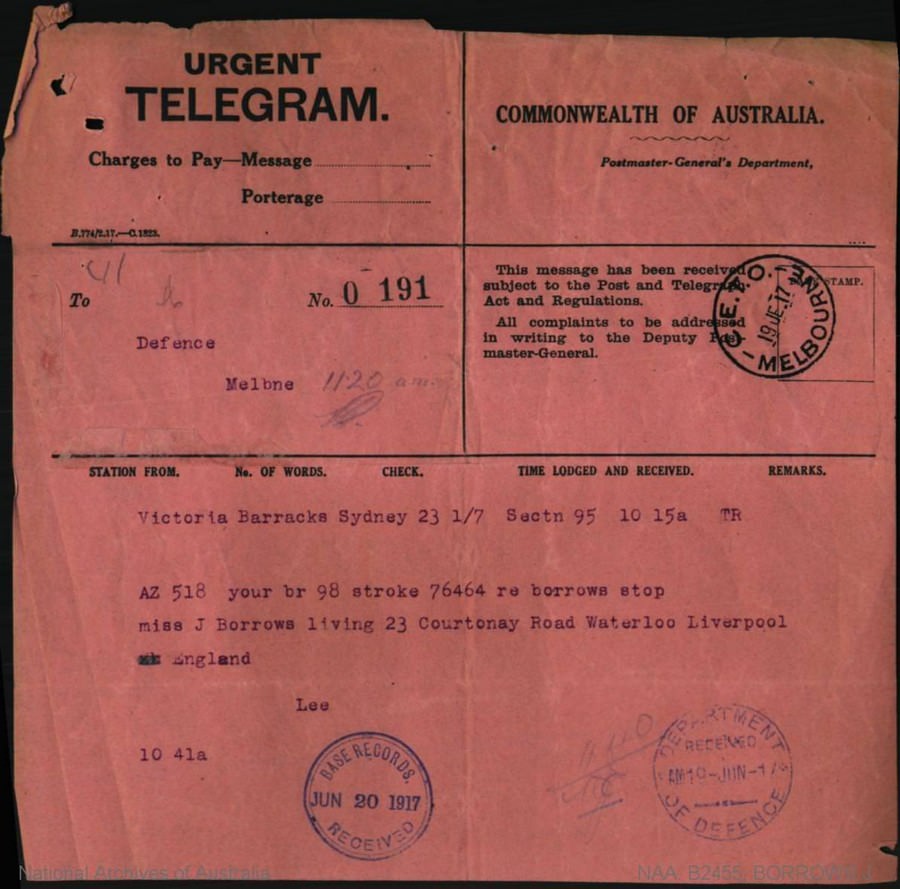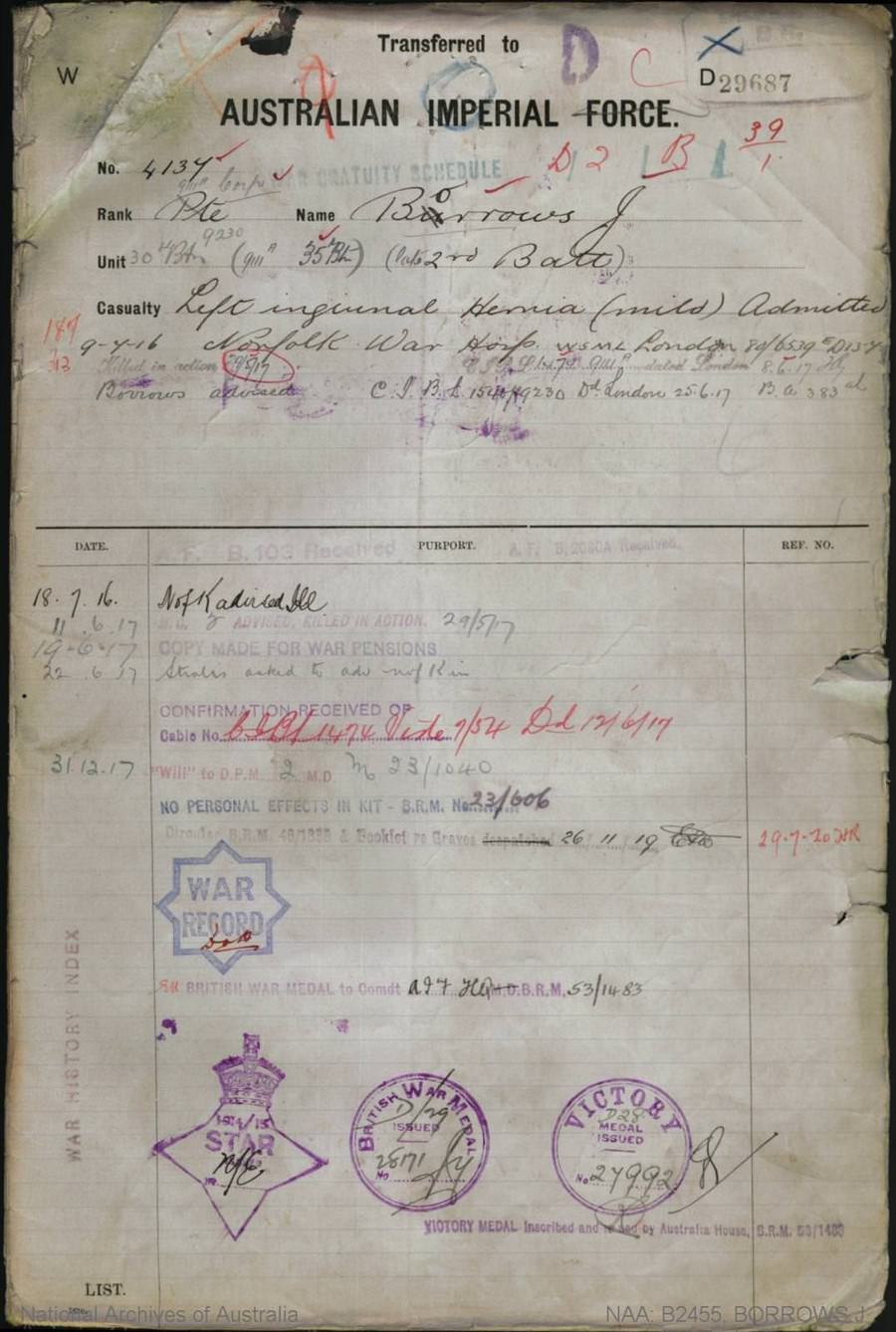 (Australian National Archives)
Under Construction; 02/05/2006-19/03/2015.
---
Web Counter
---