Francis Harold Binns enlisted with the 5th reinforcements, 35th BattalionAIF on the 27th of July 1916 and left Sydney on board HMAT A11 "Ascanius" on the 25th of October 1916.
HMAT A11 "Ascanius"
He disembarked at Devonport, England on the 25th of December 1916 "Xmas Day". Francis was marched to the 9th Training Battalion the next day where he remained until he proceeded overseas for France on the 15th of March 1917. Francis was Taken on in Strength in the field on the 4th of April 1917. Francis was Wounded in Action; 1st occassion on the 30th of May and remaining on duty in the front line. A week later we was Wounded in Action; 2nd occassion receiving Gun-Shot Wounds to his back and Right Arm.
Francis was treated by the 9th Australian Field Ambulance before being sent to the Casualty Clearing Station for evacuation to England. He was admitted to the Graylingwell War Hospital in CHICHESTER, England on the 12th of June. For his actions in the field we was Mentioned for his Bravery in local orders and awarded the Military Medal on the 24th of June.
24th June 1917
MILITARY MEDAL
Private: 2527 Francis Harold BINNS, 35th Battalion AIF
London Gazette 16th August 1917. Page 8426 Position 46.
Commonwealth of Australia Gazette 20th of December 1917. Page 3376 Position 56.
Francis was returned to Australia and discharged after it was discovered that he was only 16 years of age when he enlisted. Francis was Charged on the 6th of September with being Absent from Sanitation Fatigue leaving the duties to fall upon another person. He was fined 3 days pay by Lt A E Wild and returned on the 27th of September 1917 on board HMAT A28 "Suevic". Francis was discharged on the 20th od December 1917. Francis re-enlisted with the Newcastle Depot Battalion on the 28th of October 1918 and was allocated another service number: 95689. He was given concent of both parents so he could enlist, but was soon discharged from duty on the 31st of December 1918 as the war had ended.
Francis was a 16 year old Labourer from Portland Street, West Maitland, N.S.W. upon enlistment where he lived with his parents.
Family Information
John and Ellen Binns were married in 1880 at Maitland, N.S.W. Marriage Cert:3783/1880 and had 10 children, 7 girls and 3 boys. Theresa May Binns born 1881 at Maitland, N.S.W. Birth Cert:19853/1881. John Edward Binns born 1882 at West Maitland, N.S.W. Birth Cert: 20767/1882. Peter Joseph Binns born 1884 at Patricks Plains, N.S.W. Birth Cert:30490/1884. Thomas William Binns born 1886 at West Maitland, N.S.W. Birth Cert:25808/1886 and died in 1948 at Muswellbrook, N.S.W. Death Cert:5370/1948. Catherine Mary Binns born 1888 at West Maitland, N.S.W. Birth Cert:27127/1888. Ellen Binns born 1890 at West Maitland, N.S.W. Birth Cert:20558/1890. Emilda L Binns born 1892 at West Maitland, N.S.W. Birth Cert:21276/ 1892. Eva A Binns born 1894 at West Maitland, N.S.W. Birth Cert:19973/1894. Ada F Binns born 1897 at West Maitland, N.S.W. Birth Cert:23184/1897. Freda Bertha Mary Binns born 27/09/1902 at West Maitland, N.S.W. Birth Cert:33105/1902 and died in 1910 at West Maitland, N.S.W. Death Cert:2088/1910.
Military Records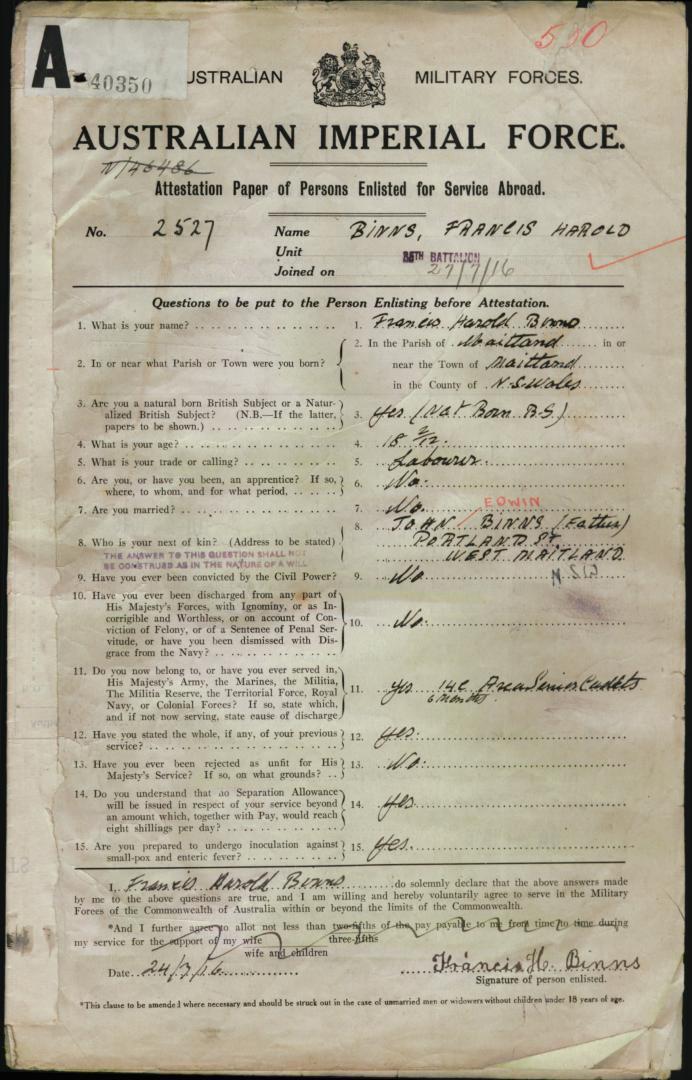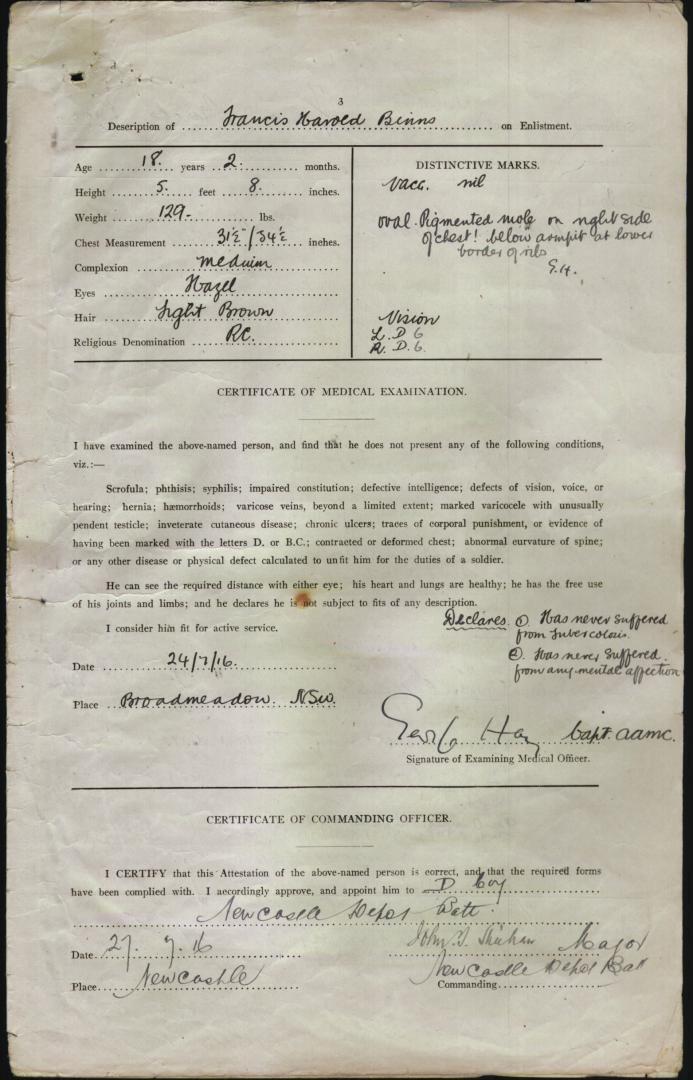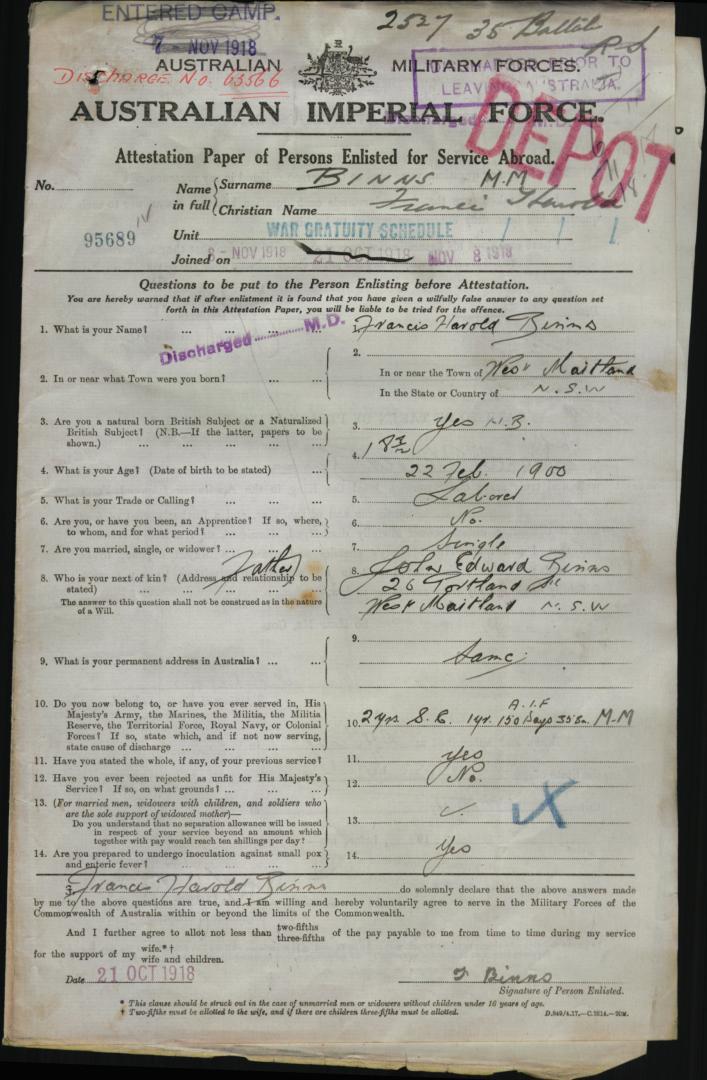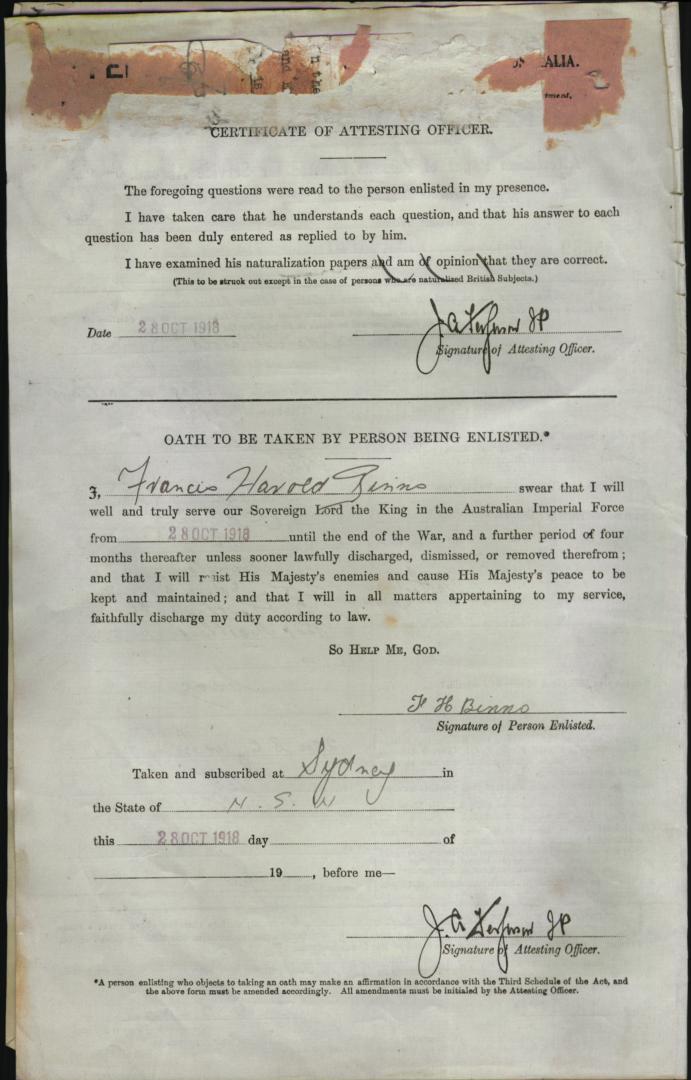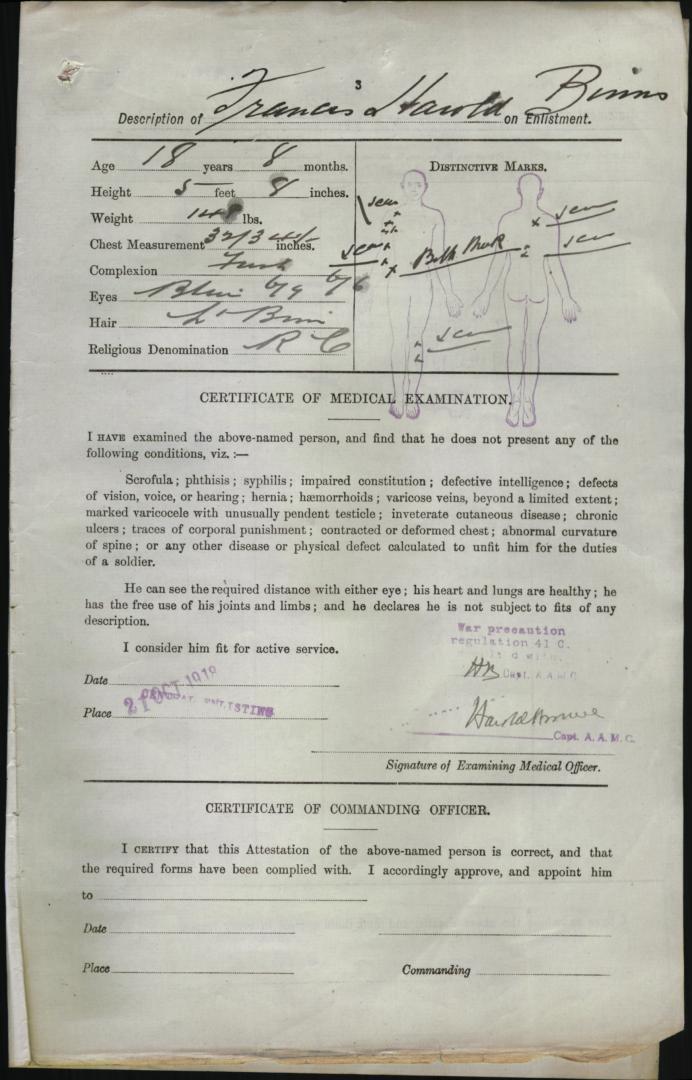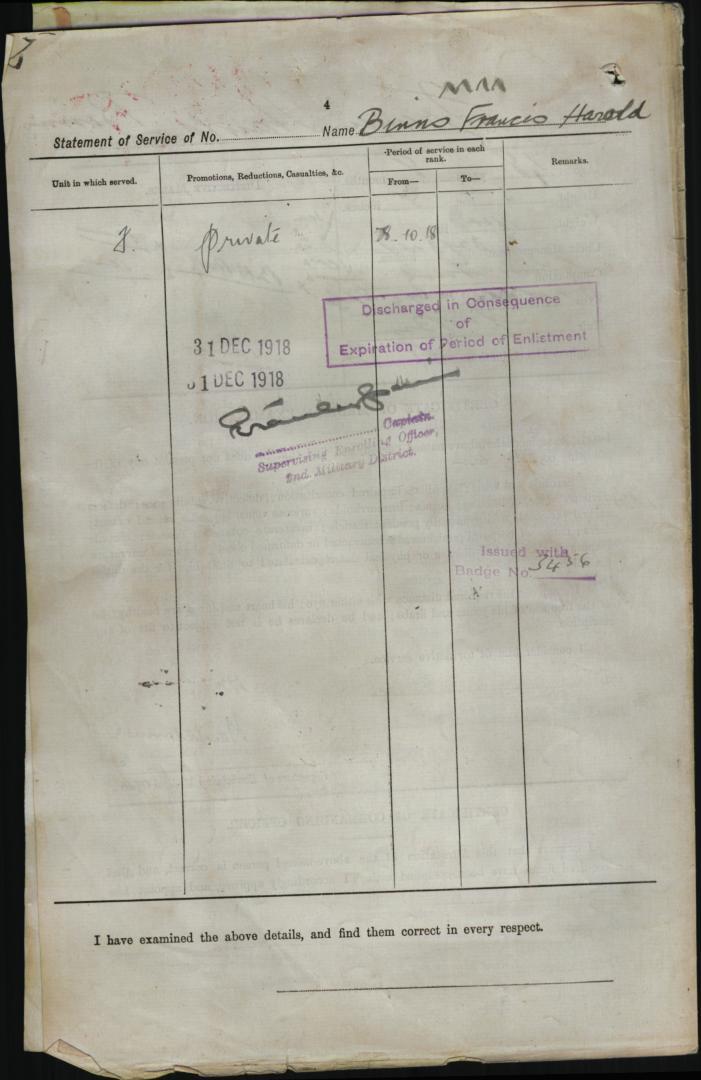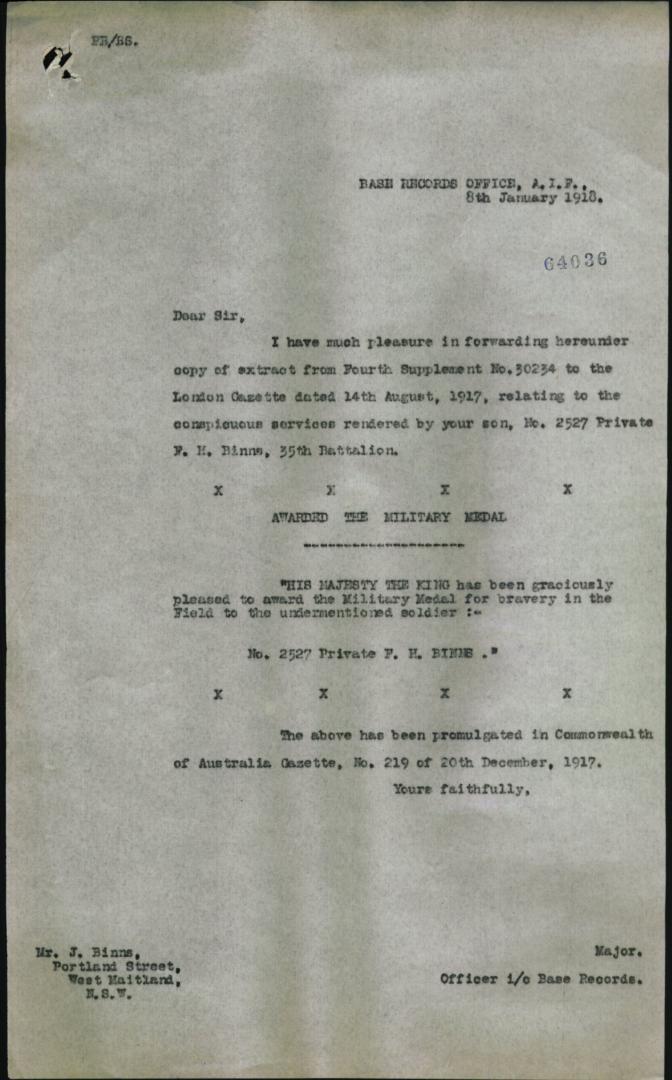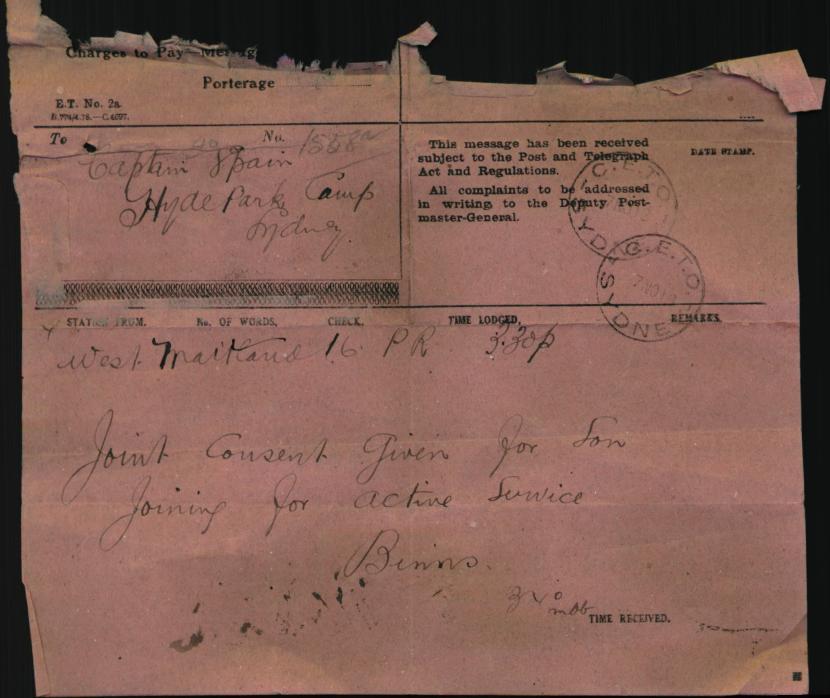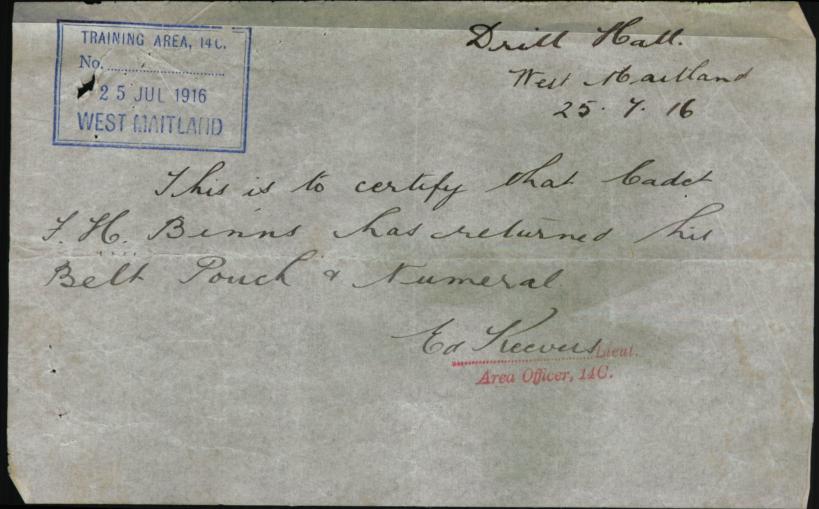 (World War 1 Medals in the possession of the Australian War Memorial)
UNDER CONSTRUCTION; 2007-10/01/2014.
---
Web Counter
---