Lindon Helton Biddulph enlisted with the 9th Reinforecements, 18th Battalion AIF on the 1st of December 1915 with the rank of Lieutenant and left Sydney on board HMAT A54 "Runic" on the 20th of January 1916. Lindon was promoted to Captain on the 1st of January 1917.
June 1917
Recommended for the MILITARY CROSS
Lt. Lindon Helton BIDDULPH, 35th BN, A.I.F. At PLOEGSTEERT WOOD during the operations from the 26th of May to the 10th June 1917, he was in charge of the Main Divisional Dump at HYDE PARK CORNER. On the 1st of June, four truck loadeds of 3" stokes mortar ammunition were exploded, causing 120 casualties and setting fire to adjacent dumps. He did admirable work in preventing further disaster from ensuing.
Throughout the period named day and night, with most excellent results, in preparing and forwarding ammunition: constantly under fire and often subjected to the effects of Gas Shell. The success and smooth working of the trench ammunition supply for the Division was largely due to his good work. Previously he had done remarkably good work as Divisional Bombing Officer.
5th April 1919
Awarded the MILITARY CROSS
Captain L.H. BIDDULPH. M.C. 3rd Divisional Headquarters, This Officer will be detatched to ENGLAND on four days special leave to attend investiture by His Majesty the King on the 10th instant.
London Gazette 25th August 1917. Page 8820 Position 4.
Commonwealth of Australia Gazette 20th December 1917. Page 3380 Position 2.
30th September 1918
MENTIONED IN DISPATCHES
Lieutenant Lindon Helton BIDDULPH was Mentioned in Dispatches with fellow officers of the 35th Battalion Lieutenant: George HALFORD and Lieutenant: Alton Claude CATTLE
2nd Lieutant: 3996 Lester Phillip BIDDULPH 34th-35th Battallion AIF.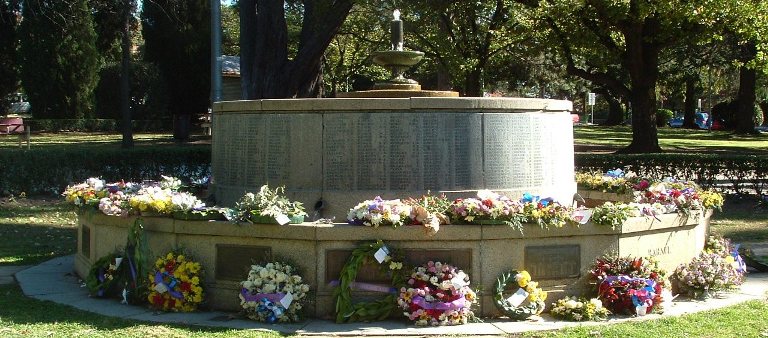 Armidale War Memorial
Family Information
Lindon served with the Sydney University Scouts prior to World War 1. His parents Phillip James Biddulph and Lillian Laura Daniell were married in 1889 in Bourke, N.S.W. Marriage Cert:3951/1889 and had 5 children, 4 boys and 1 girl. Lindon Helton Biddulph born in 1890 in Bourke, N.S.W. Birth Cert:7479/1890 and married Jean G.M.Robertson in 1914 at Wollahra, N.S.W. Marriage Cert:2295/1914. He re-married in 1919 to Phyllis M Richardson in Sydney, N.S.W. Marriage Cert:11638/1919 and died in 1916 at North Sydney, N.S.W. Death Cert:27413/1963. Lester Phillip Biddulph born in 1891 at Bourke, N.S.W. Birth Cert:7591/1891 and married Edna A Blatchford in Canowindra, N.S.W. Marriage Cert:8566/1919. He re-married in 1924 to Ruby M Baker at Orange, N.S.W. Marriage Cert:7829/1924. Lester died in 1974 (location not recorded) Death Cert: 40472/1974. Hereward Tregenna Biddulph born in 1893 at Bourke, N.S.W. Birth Cert:7501/1893 and married Martha M Robin in 1914 at Canterbury, N.S.W. Marriage Cert:2413/1914.(no death records in N.S.W.)Marcia Biddulph, born in 1896 at Bourke, N.S.W. Bith Cert:11253/1896. (no further records) Quentin Ashley Biddulph born in 1902 at Bourke, N.S.W. Birth Cert:13736/1902 and married Kathleen Morgan in 1927 at Hunters Hill, N.S.W. Marriage Cert:3070/1927 and died in 1957 at Armidale, N.S.W. Death Cert:15546/1957.
Military Records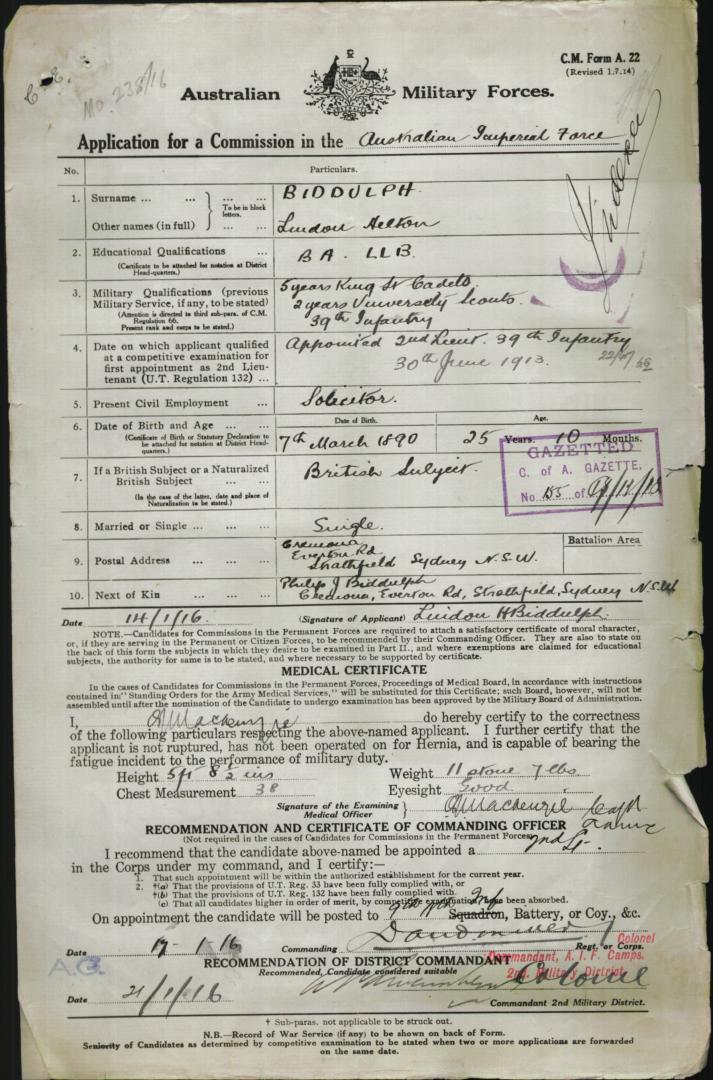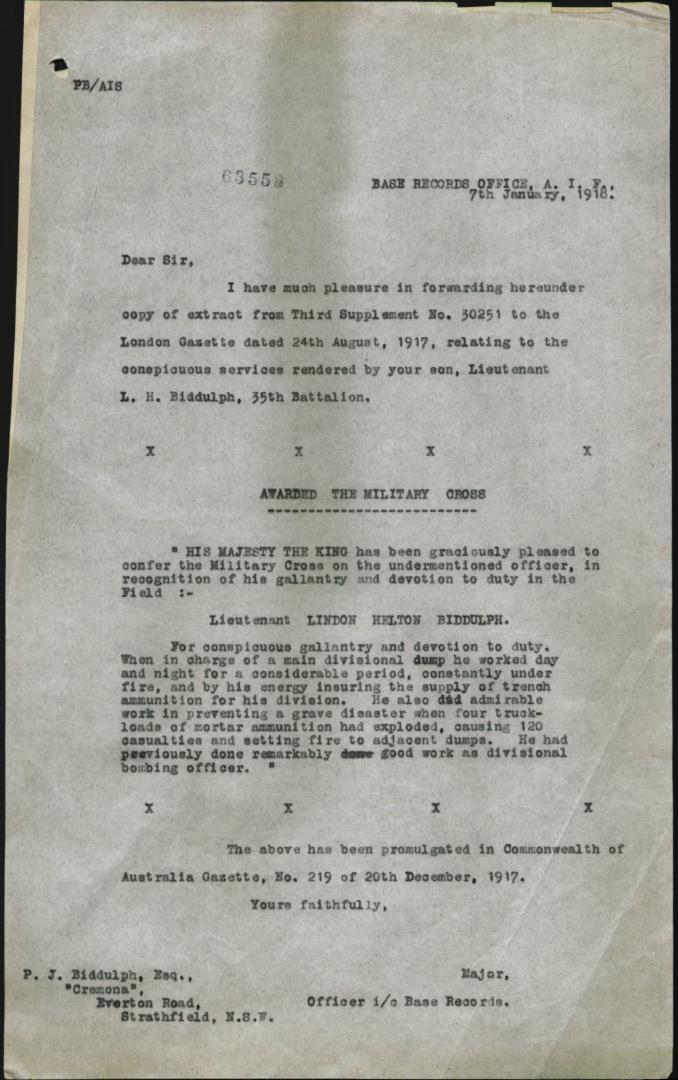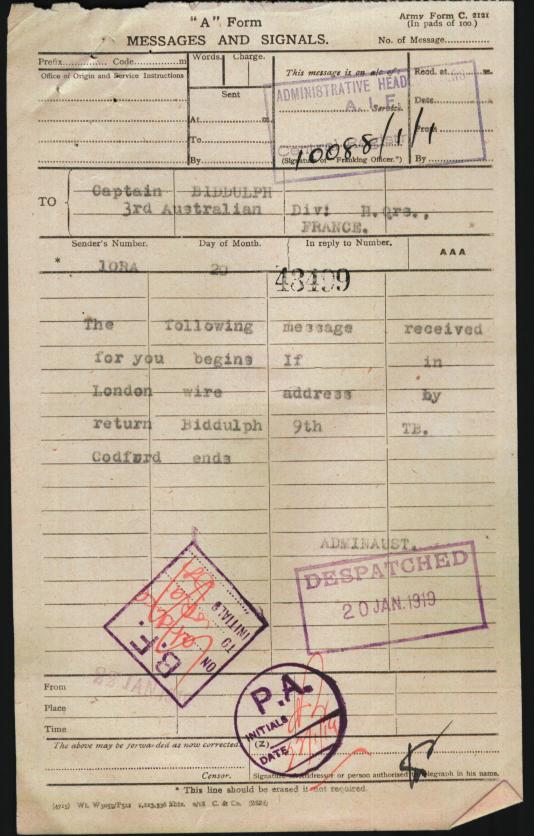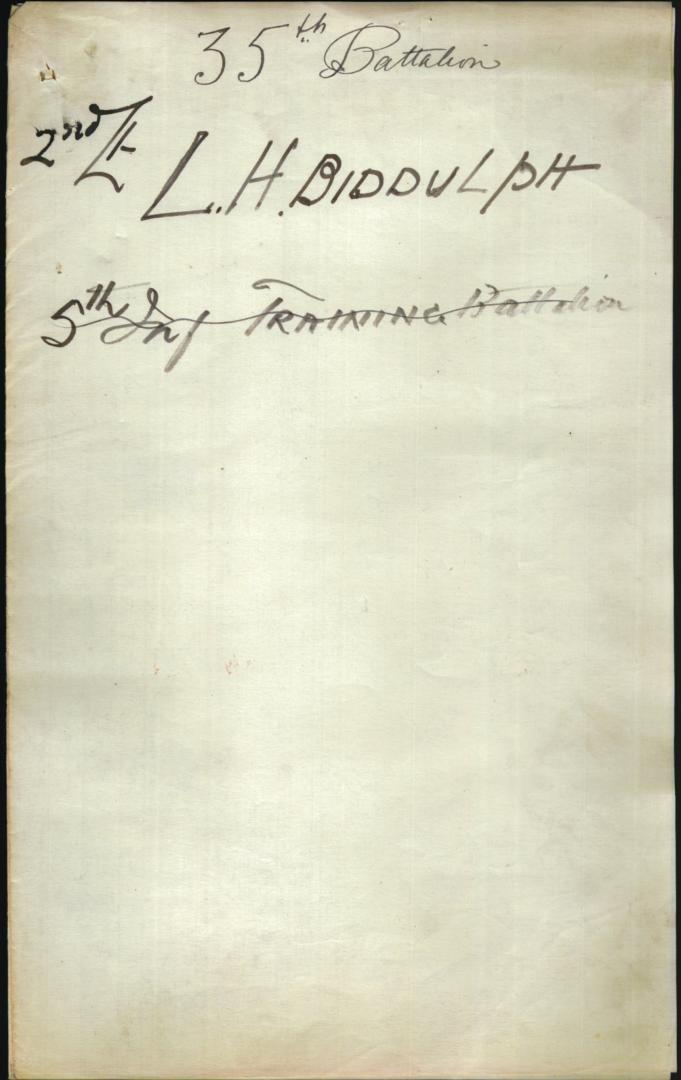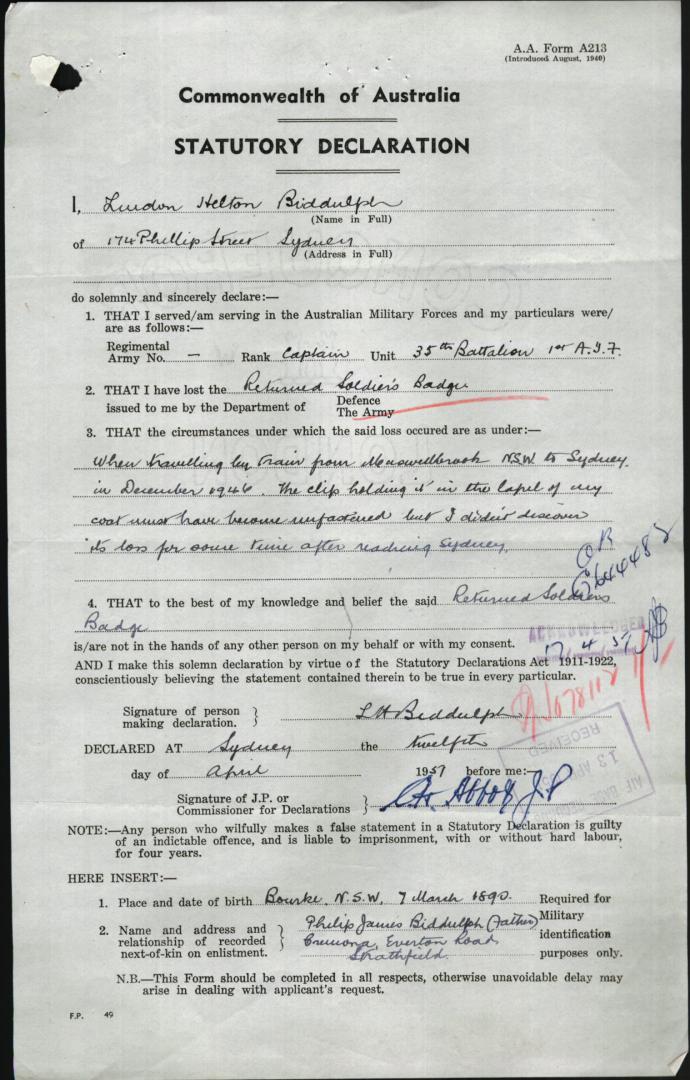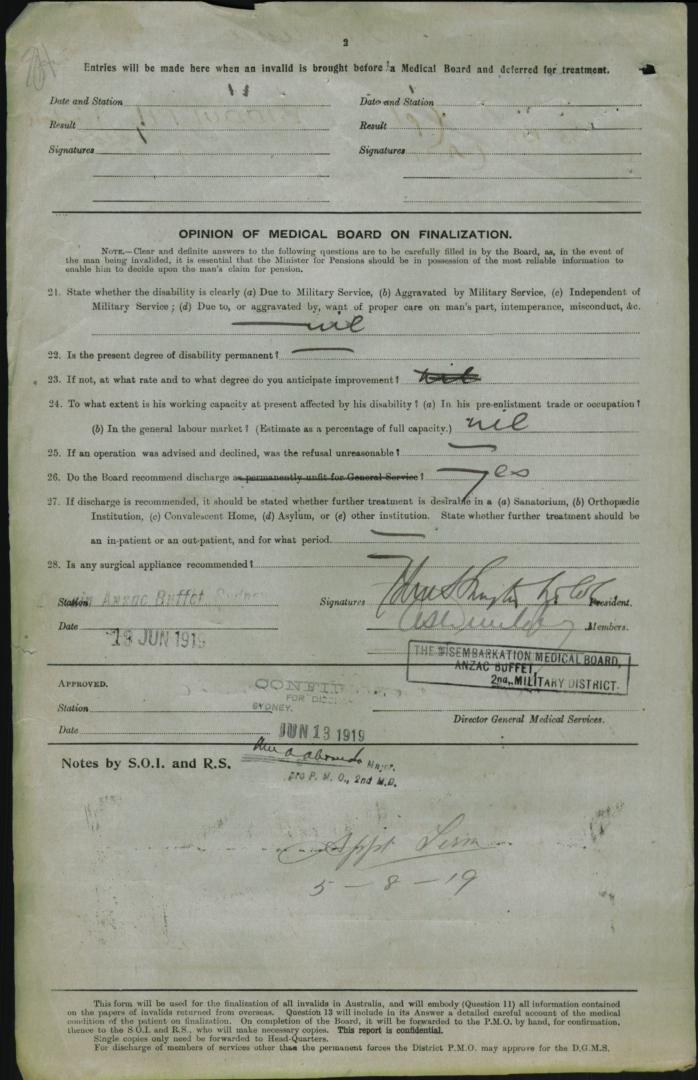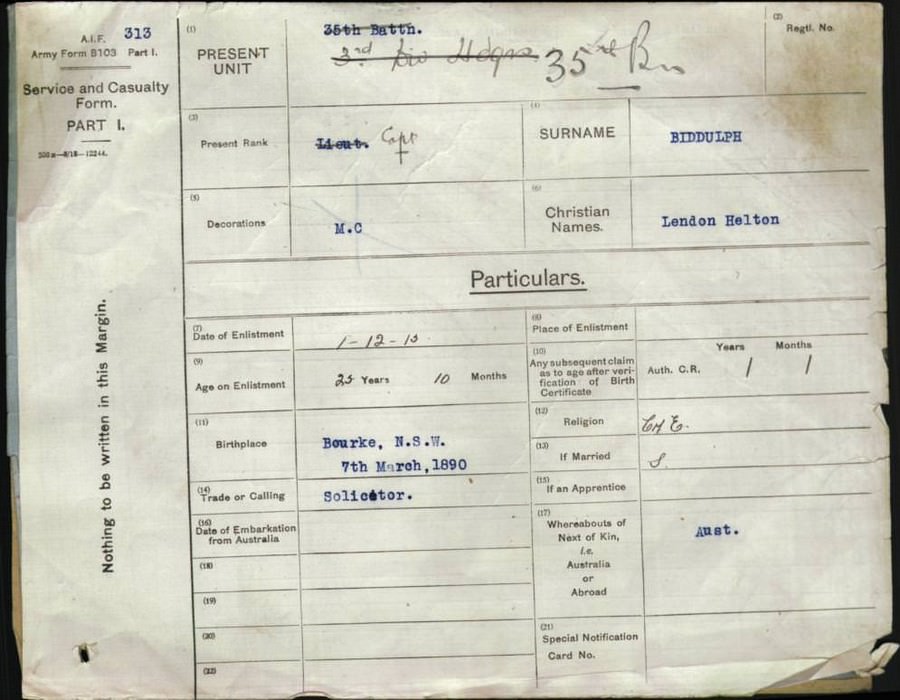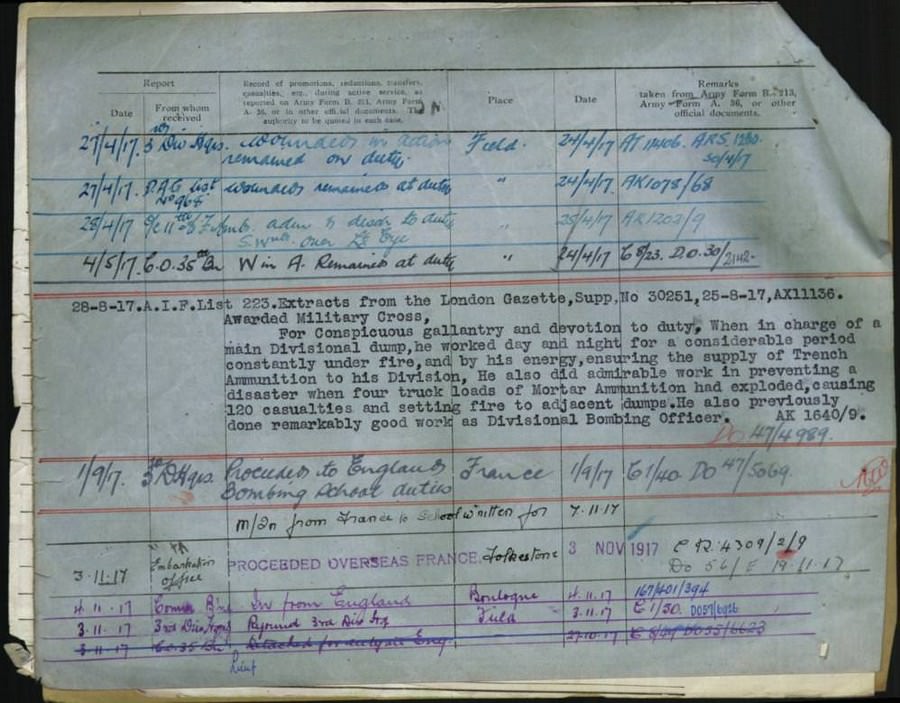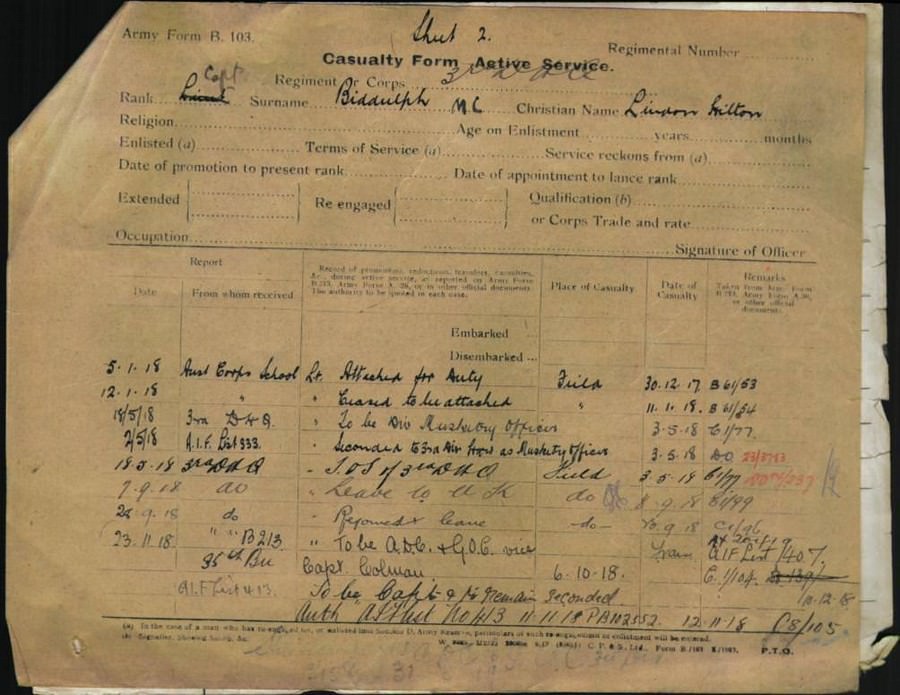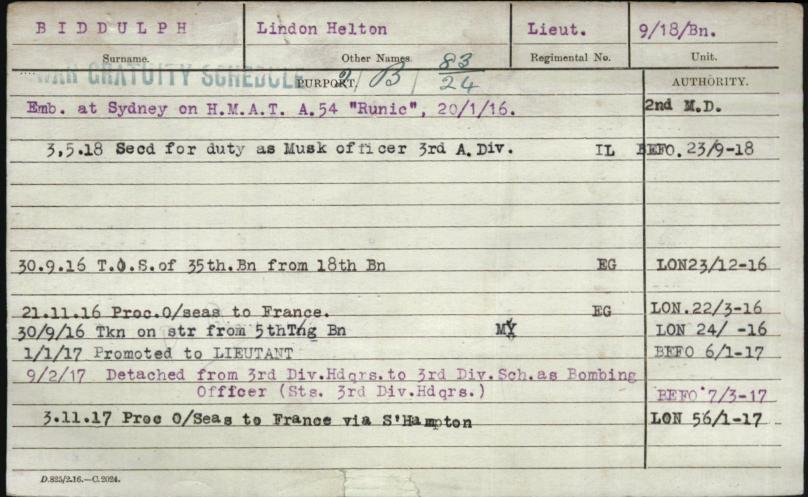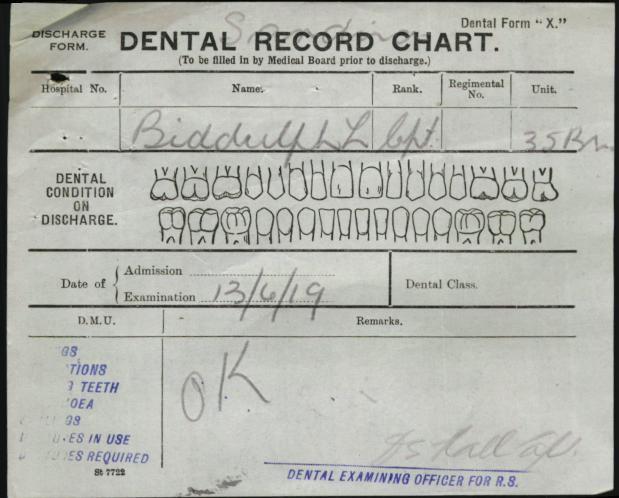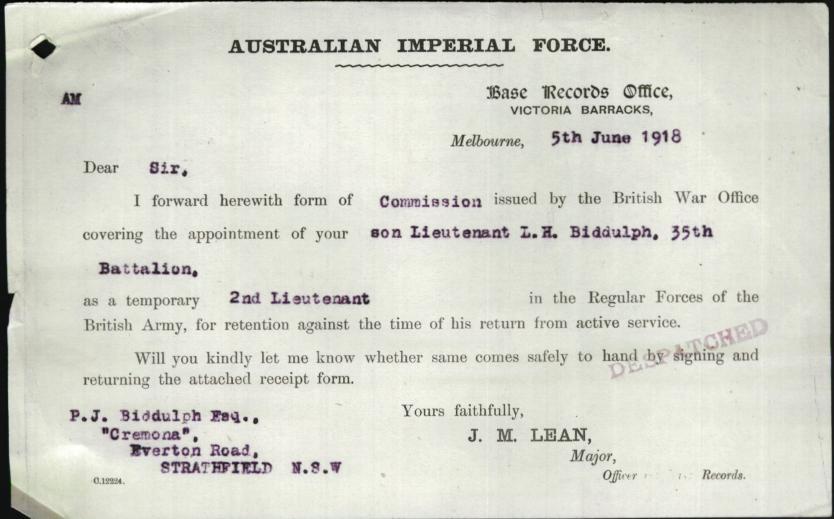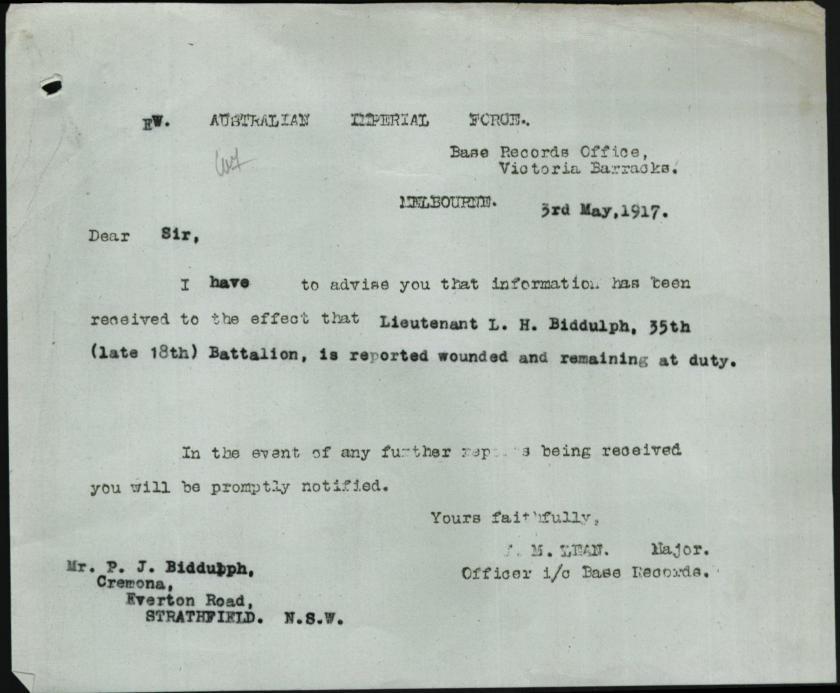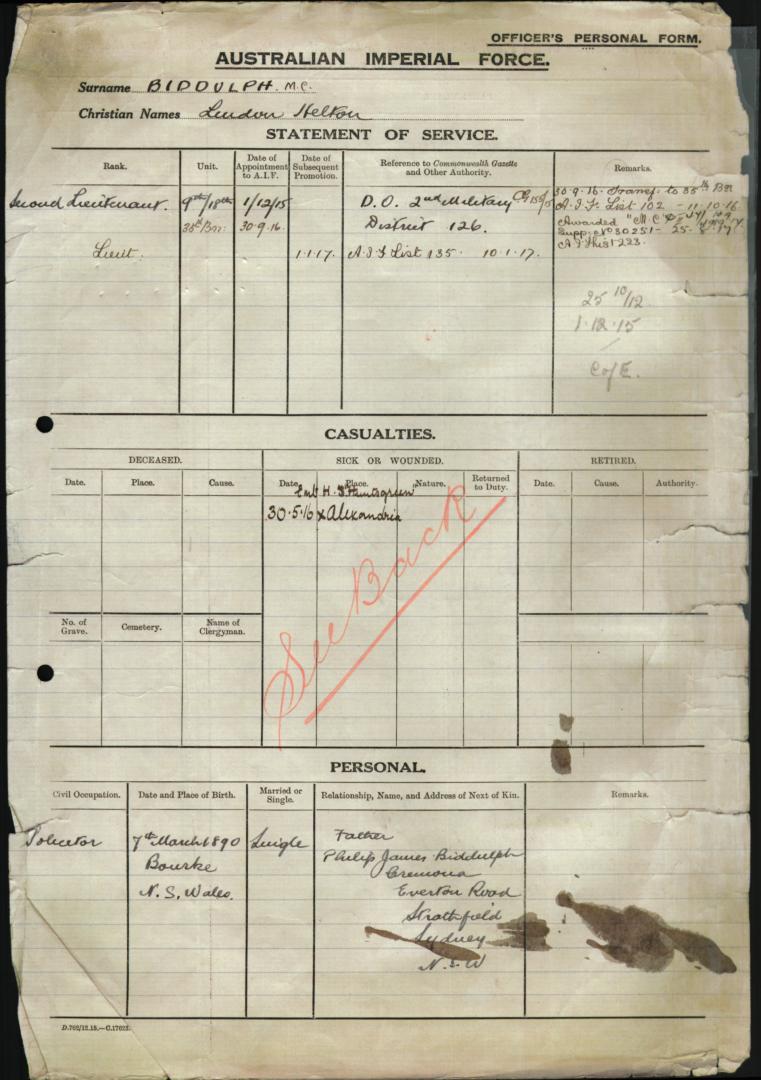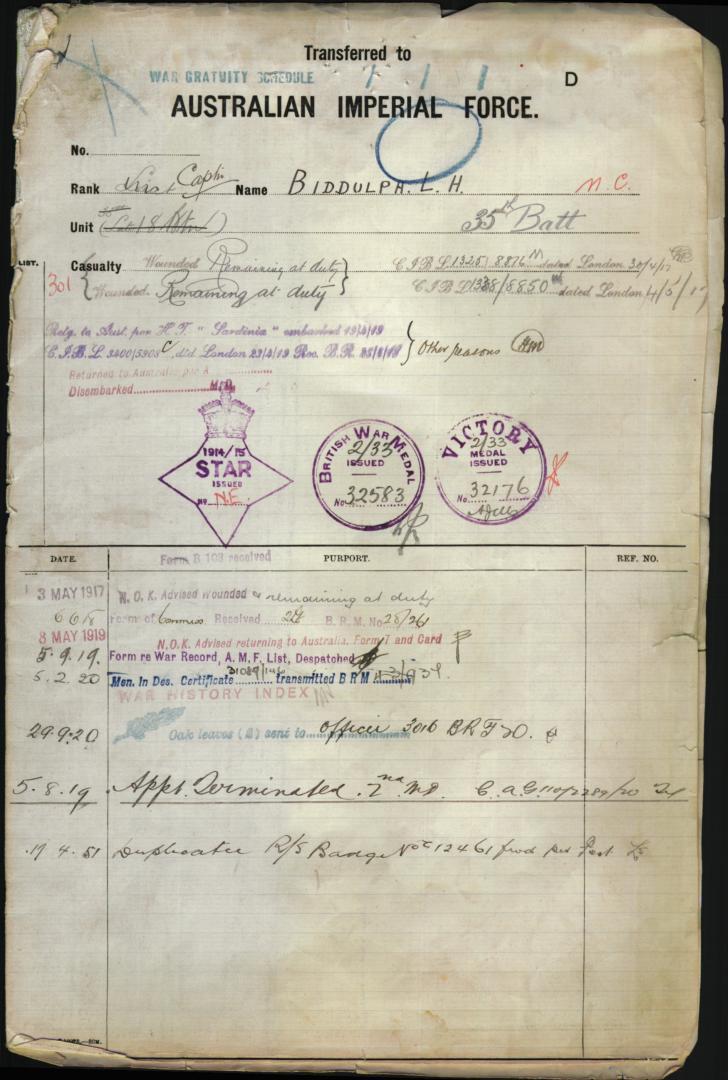 © Commonwealth of Australia (National Archives of Australia)
Under Construction; 31/01/2007-6/12/2016.
---
Web Counter
---