Ernest John Dunbar enlisted with the 3rd reinforcements, 13th Battalion AIF on the 1st of January 1915, service number 1433. Ernest/John returned to Austraila on the 31th of August 1915 and was to be discharged Medically Unfit. However he was Illegally Absent whilst in Melbourne and returned to Newcastle.. His his next of kin being his mother Elizabeth Dundar of Hill Street, Scone. Ernest/John was a 24year old Seaman from Scone upon enlistment. Then on the 6th of April 1916 he has re enlisted as John Beech? with the 34th Battalion AIF, service number 2035 and his next of kin is a friend Mrs Essie Harris. They both lived at 38 Pitt Street, Milsons Point, New South Wales. Ernest @ John was a 26 year old Labourer/Cook at the time of his second enlistment. He Returned to Australia on the 8th of August 1918.
Records from the Australian War Memorial and National Archives both reflect that Ernest/John Dunbar and John Beech are the same man. The National Archives reflect that John Dunbar is his real name. But Birth Death and Marriage's records reflect that his real name was Ernest Dunbar. So now we have a man who was known under three names. He was a very good drawer and posible artist, more research is being carried out to uncover any other works he must have produced and under what name?
There were 120 men from Scone New South Wales who served during the great War.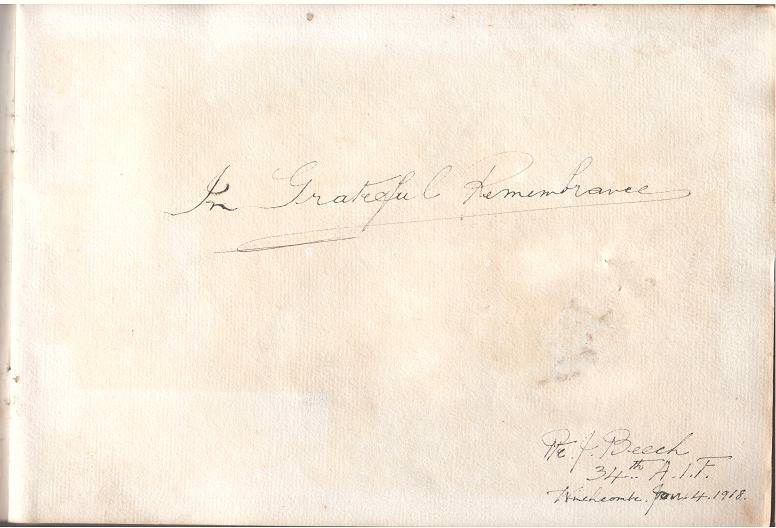 <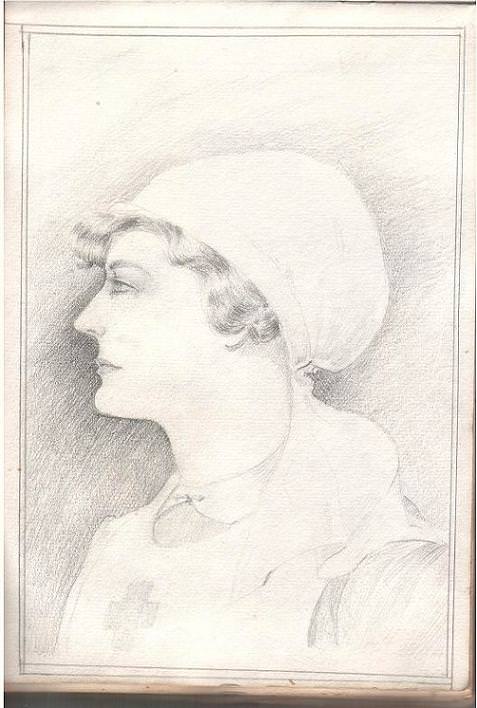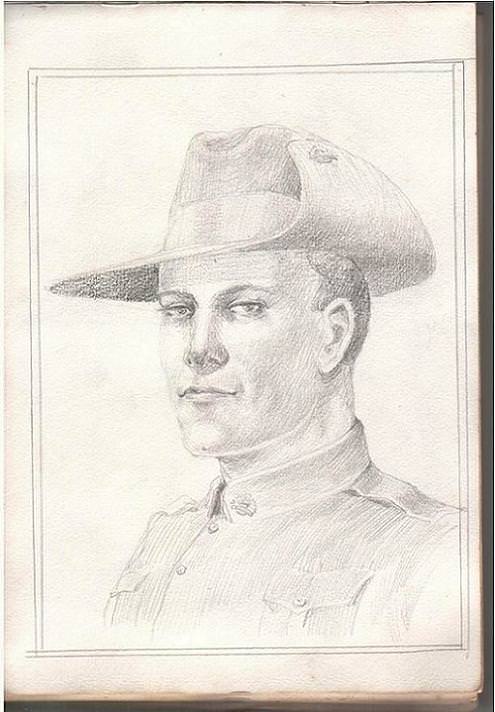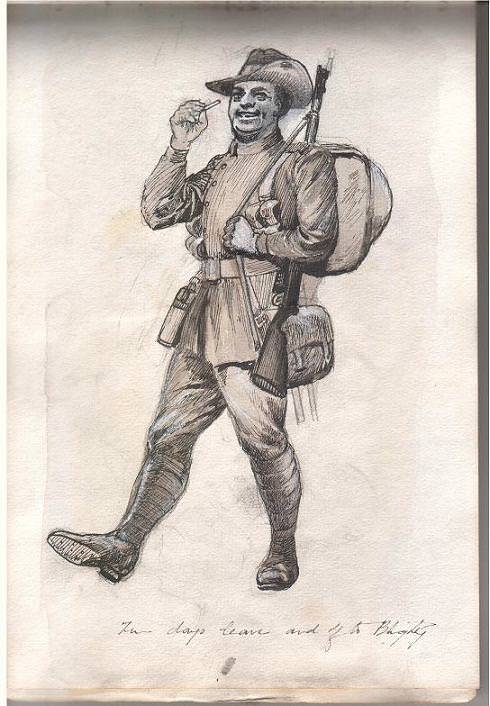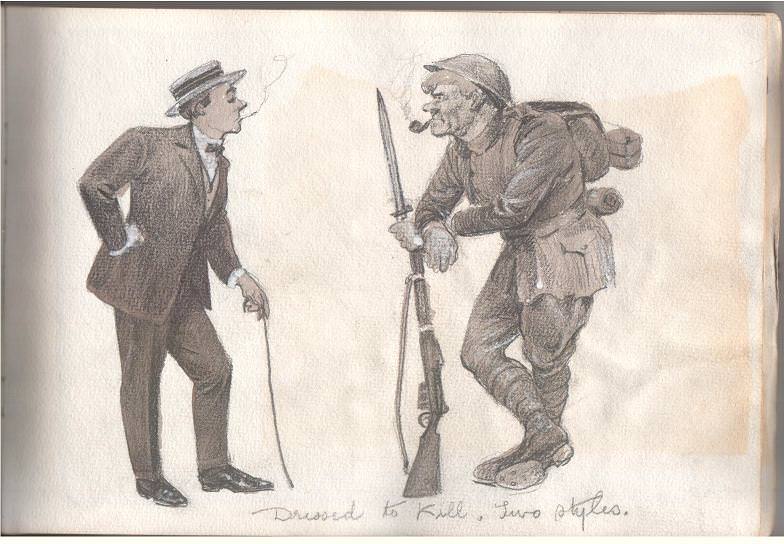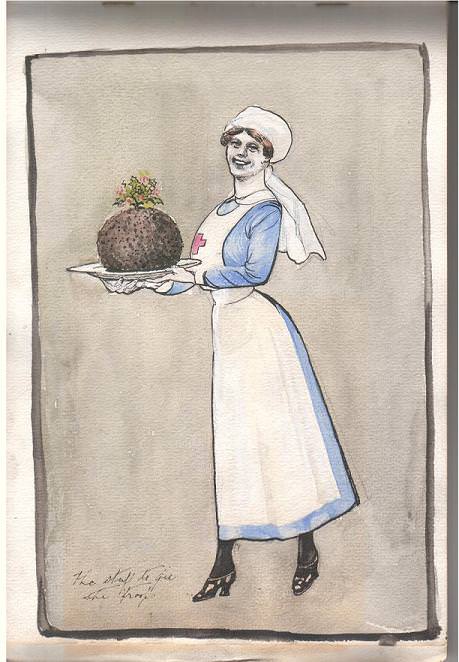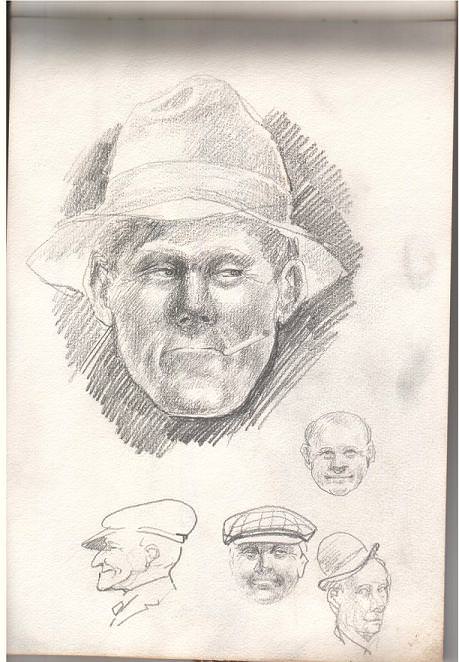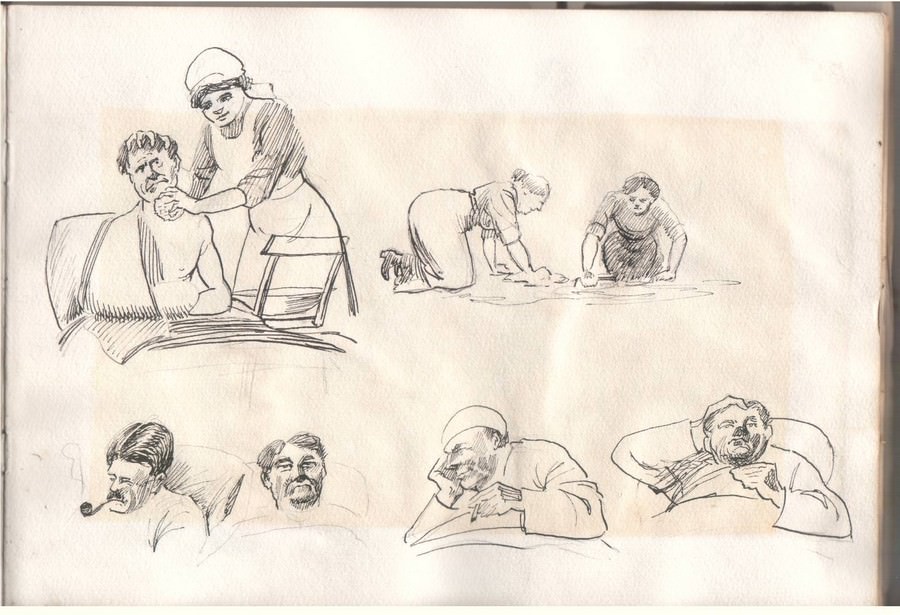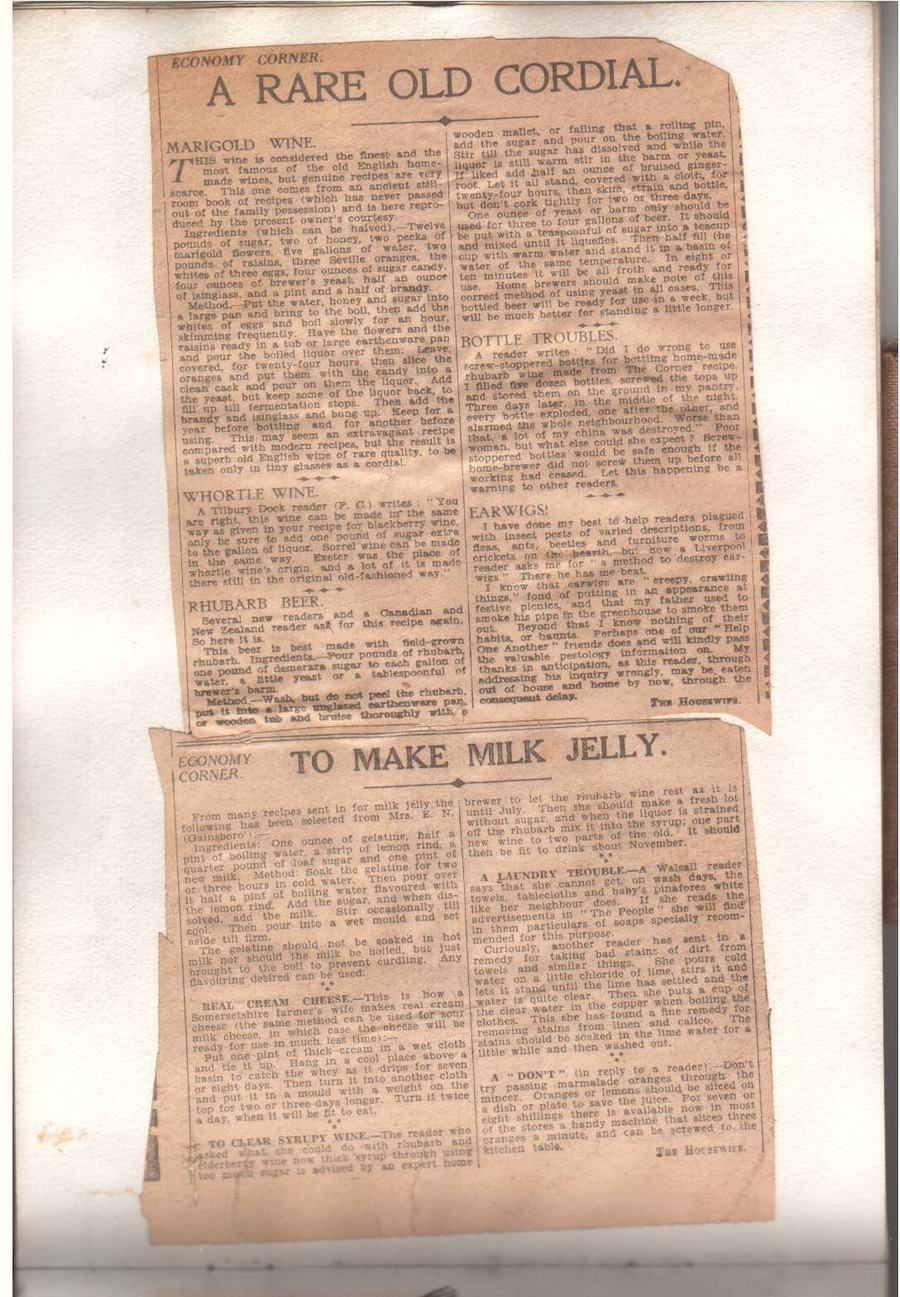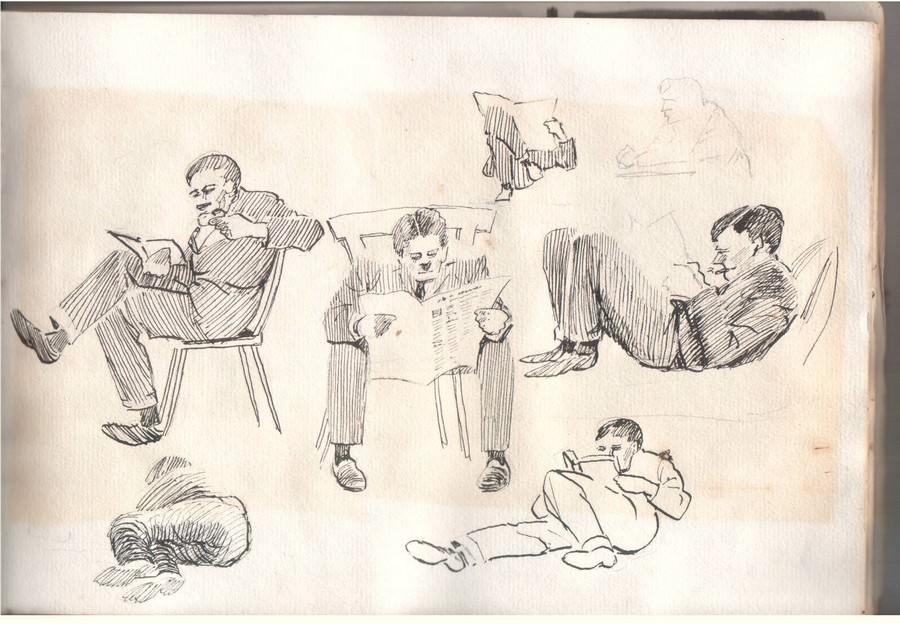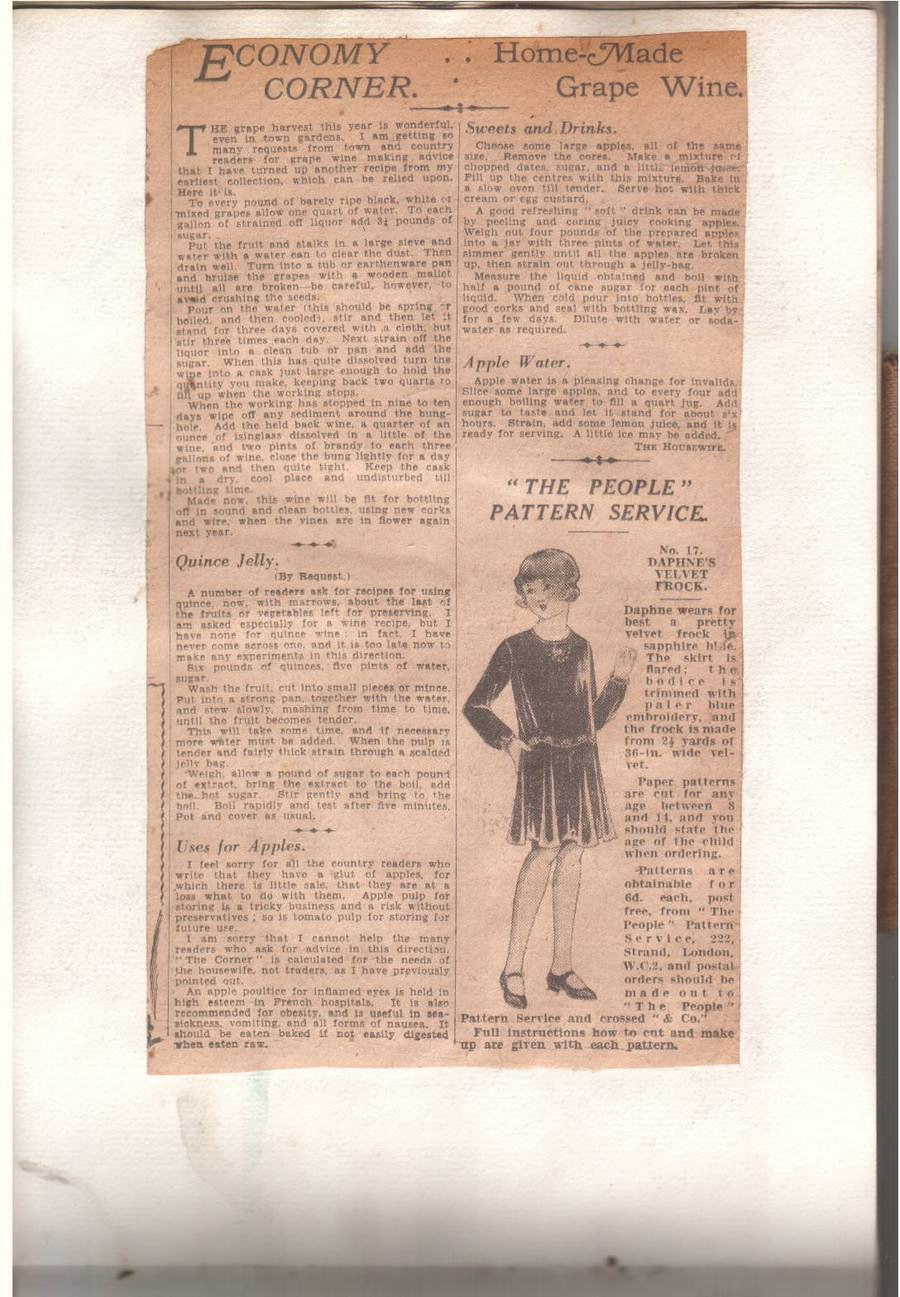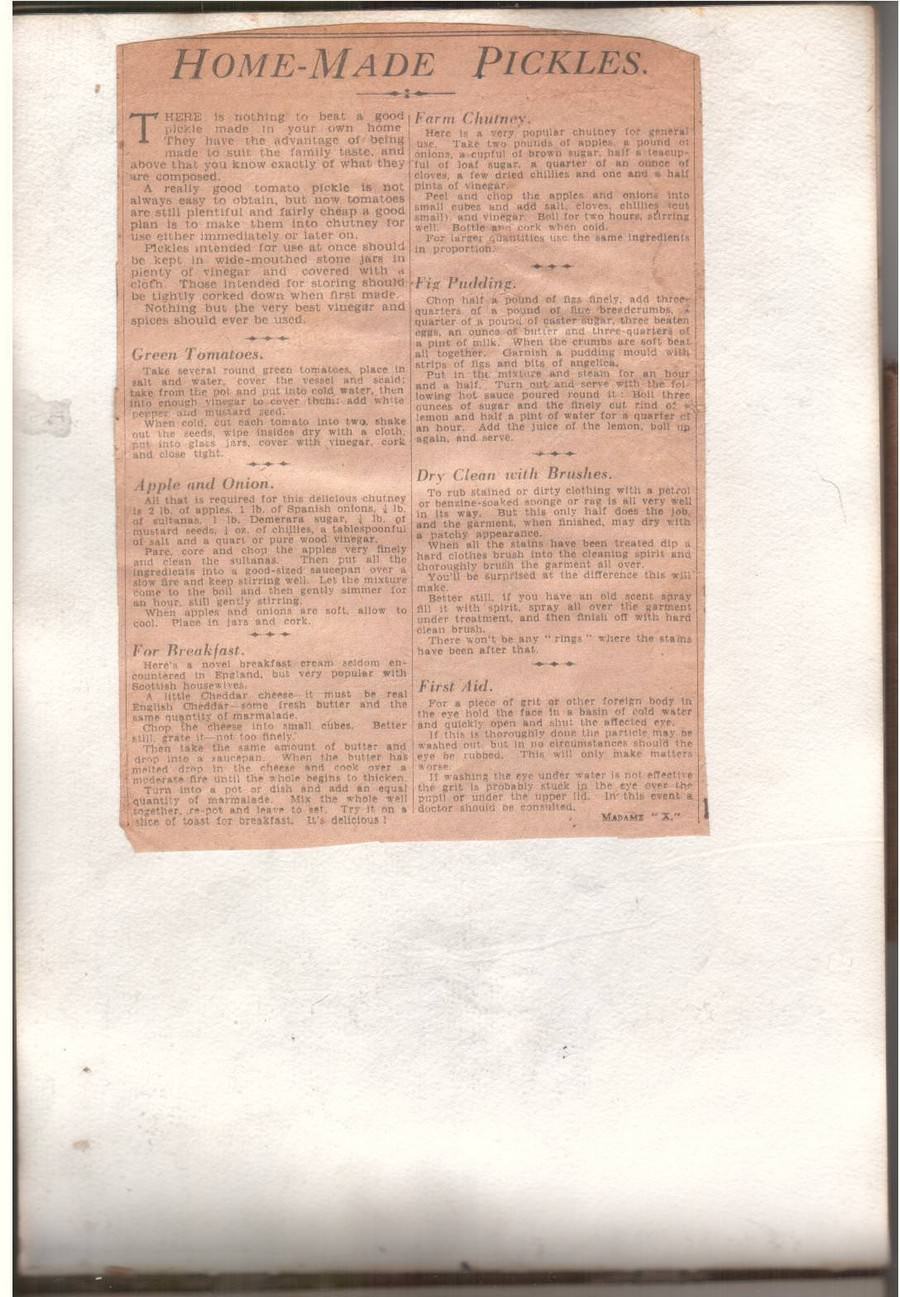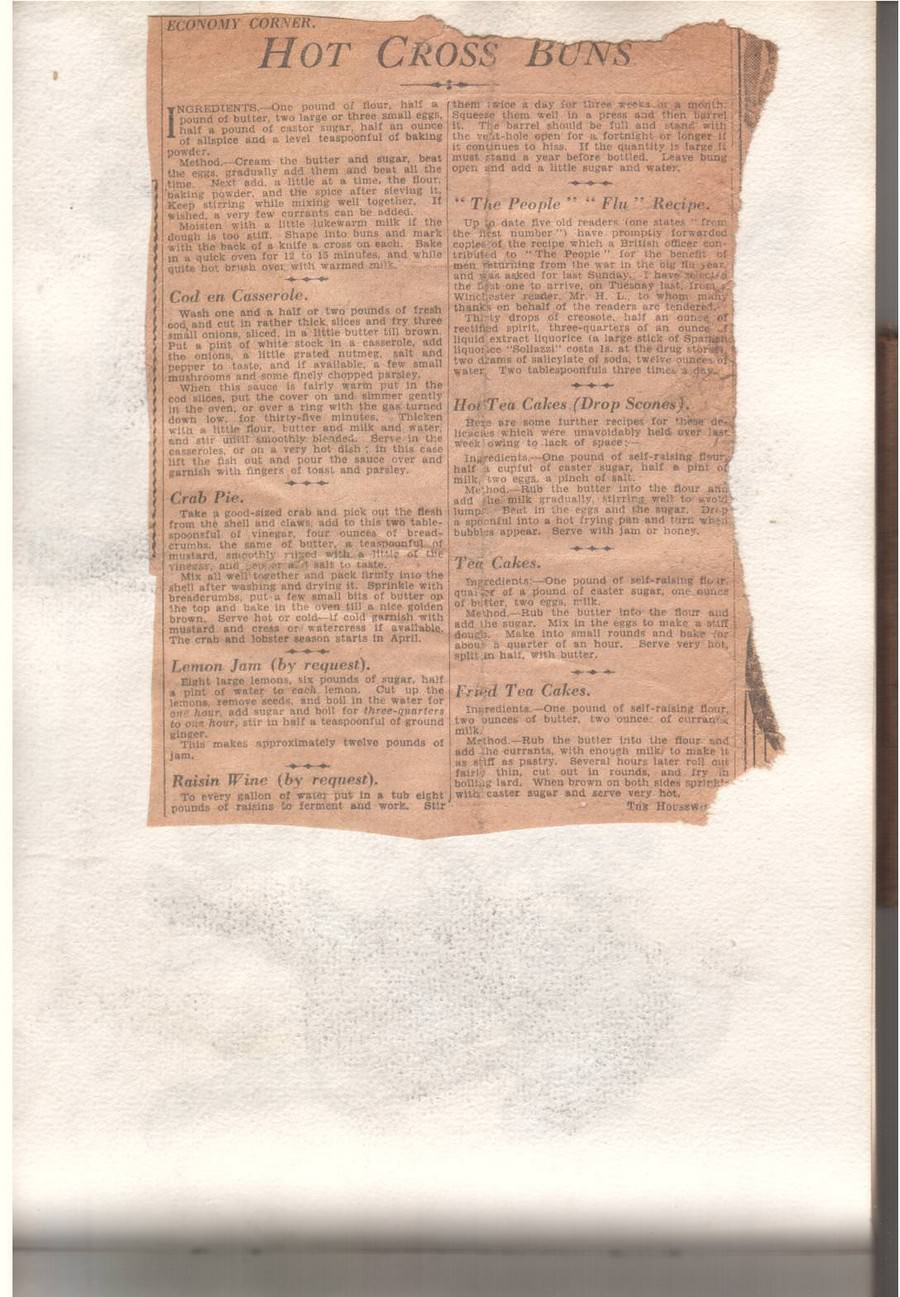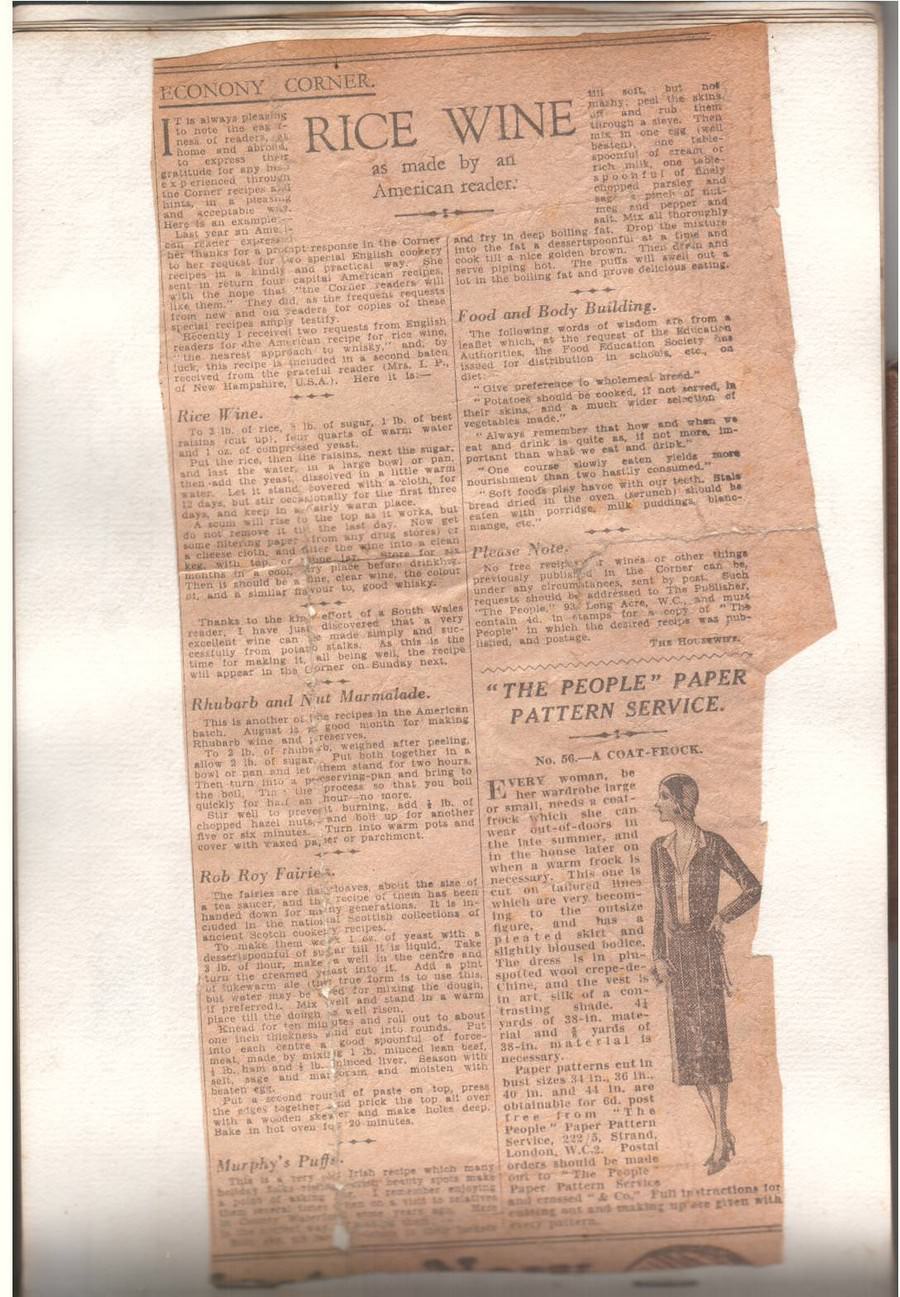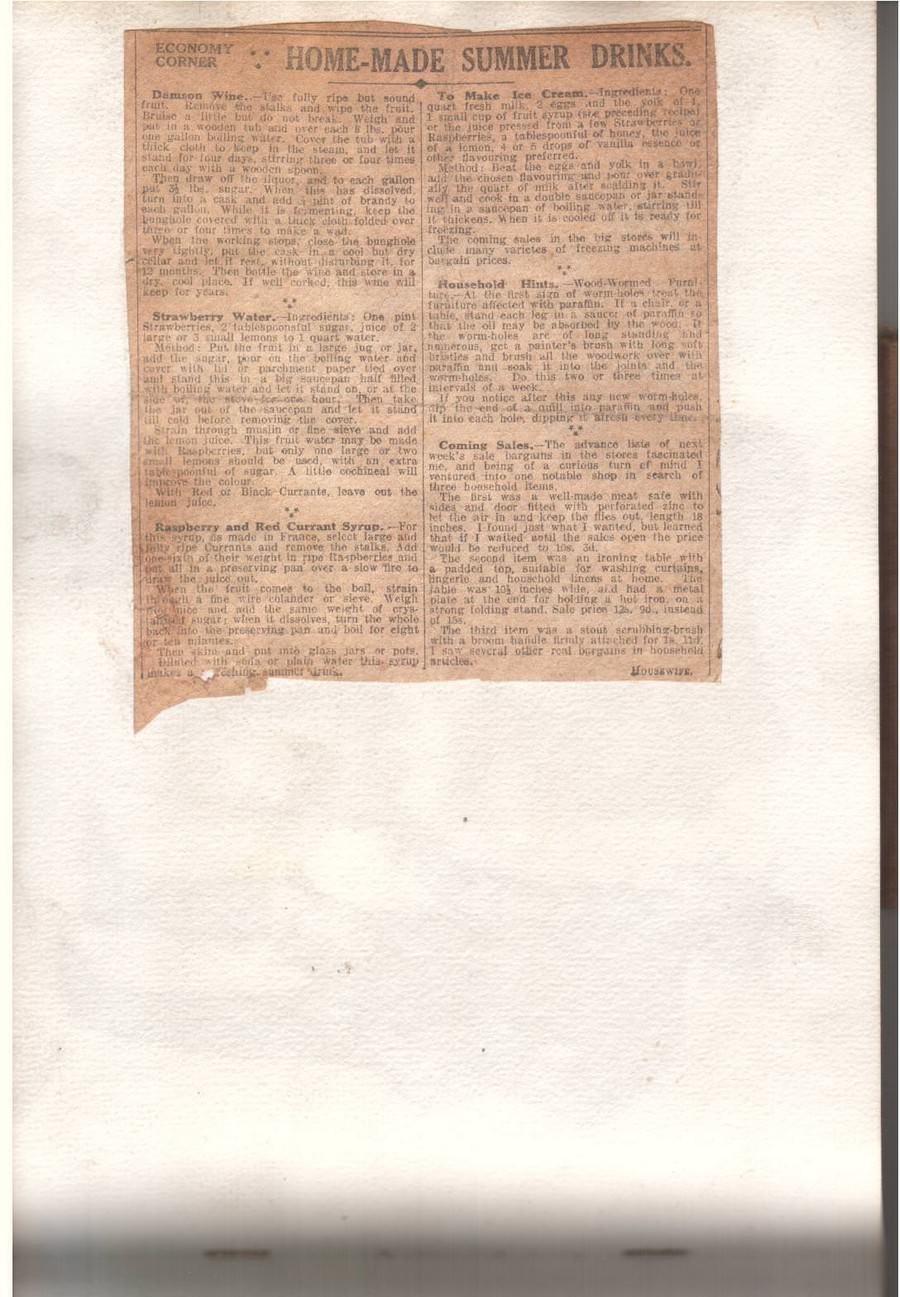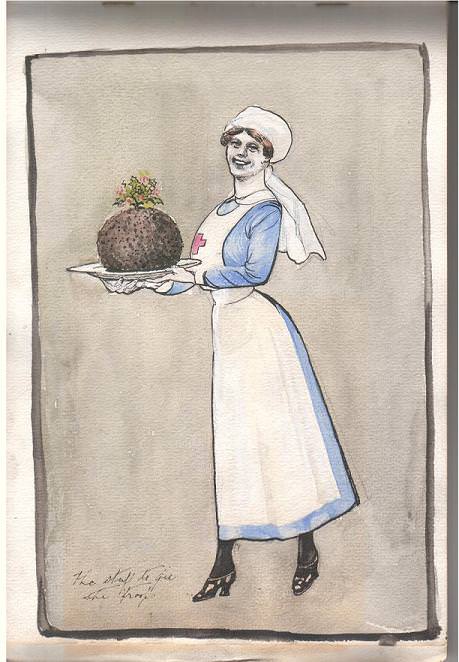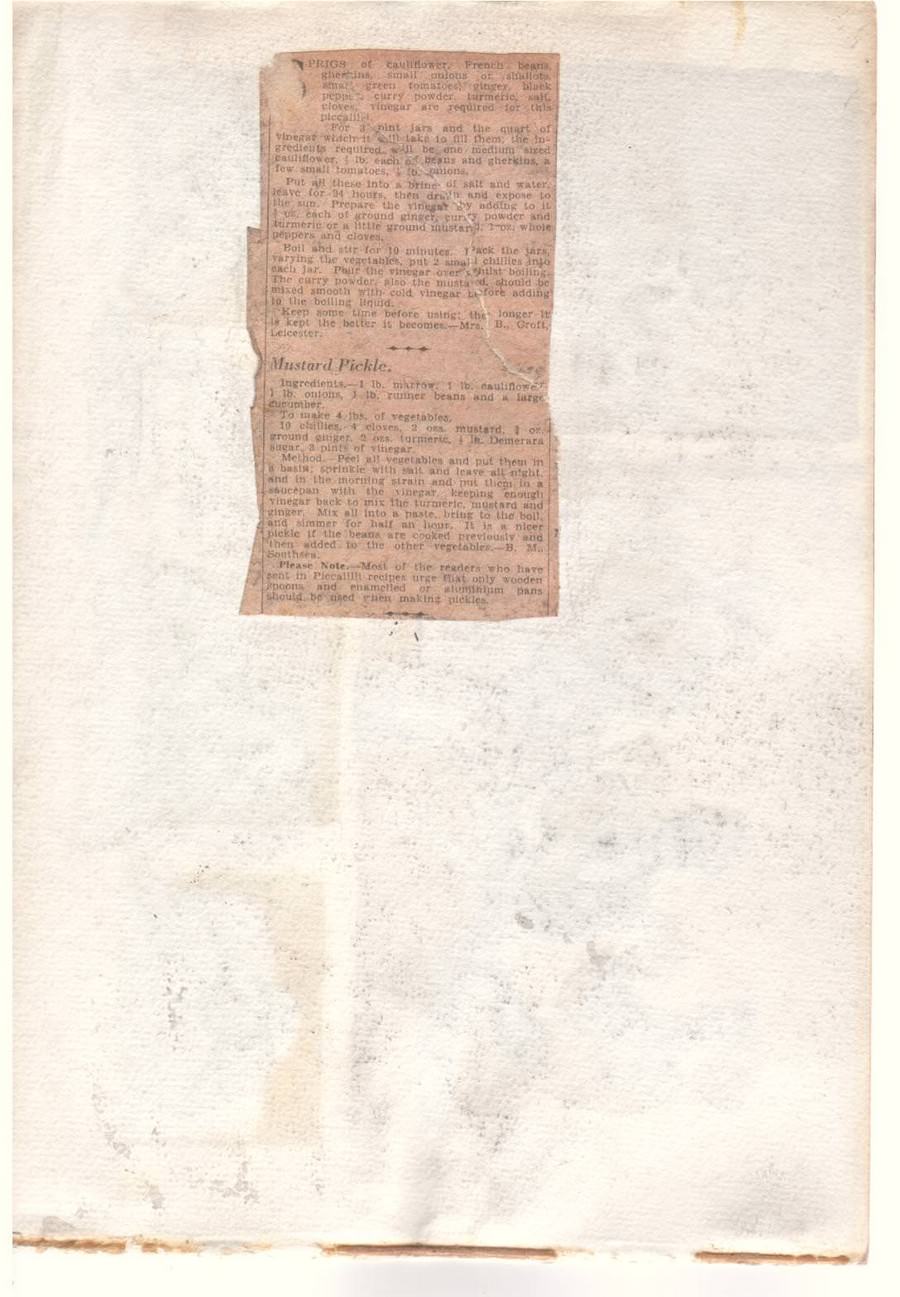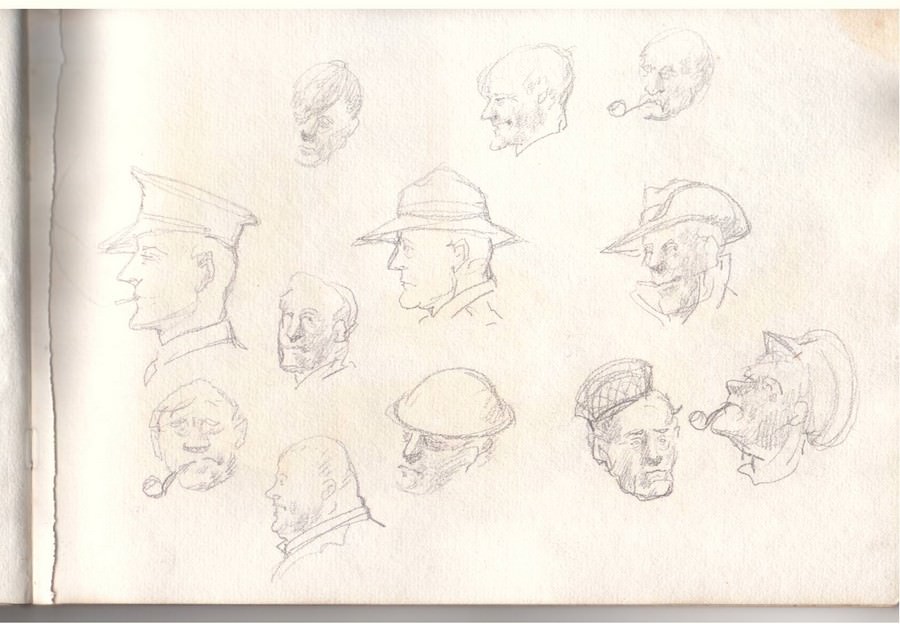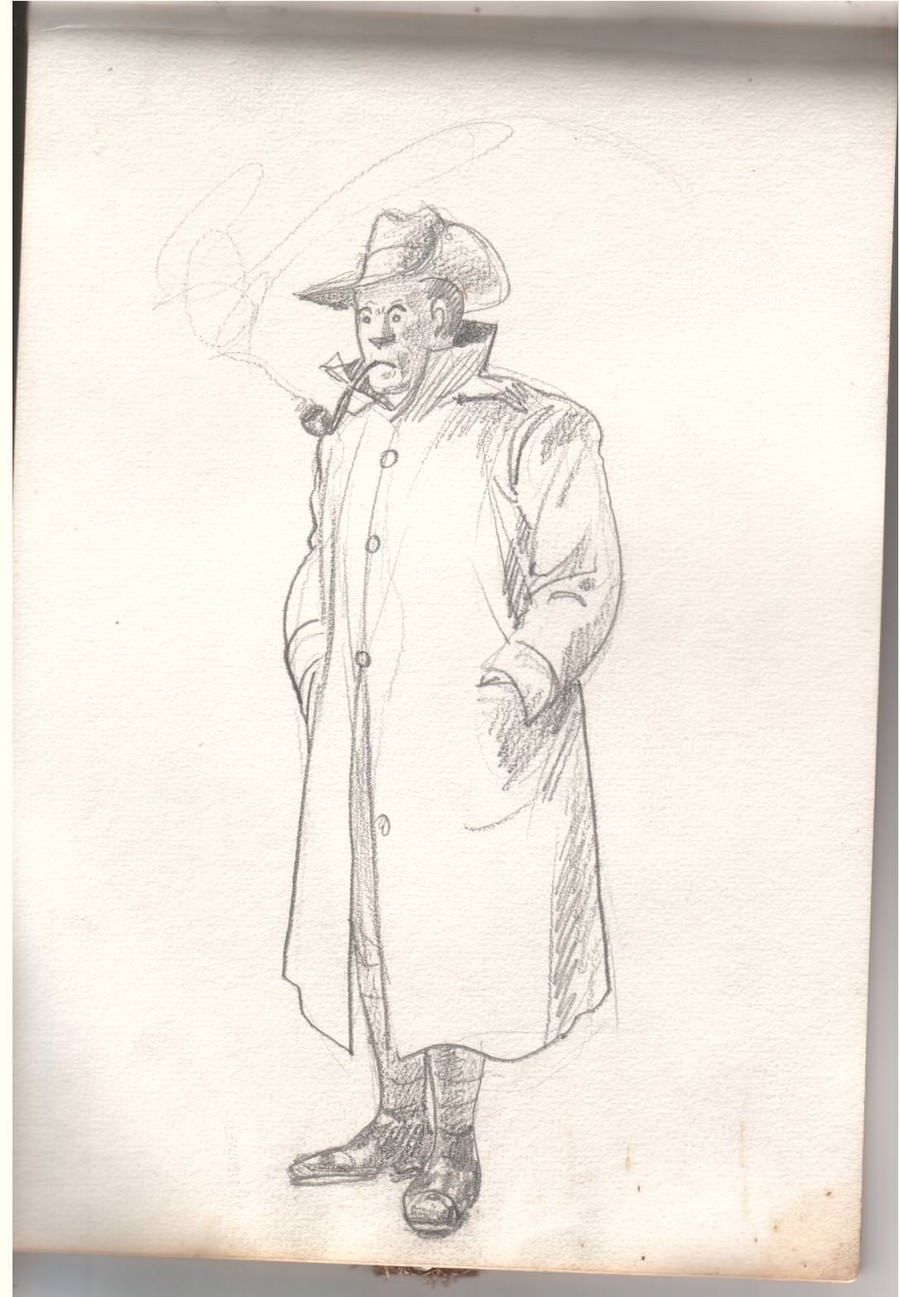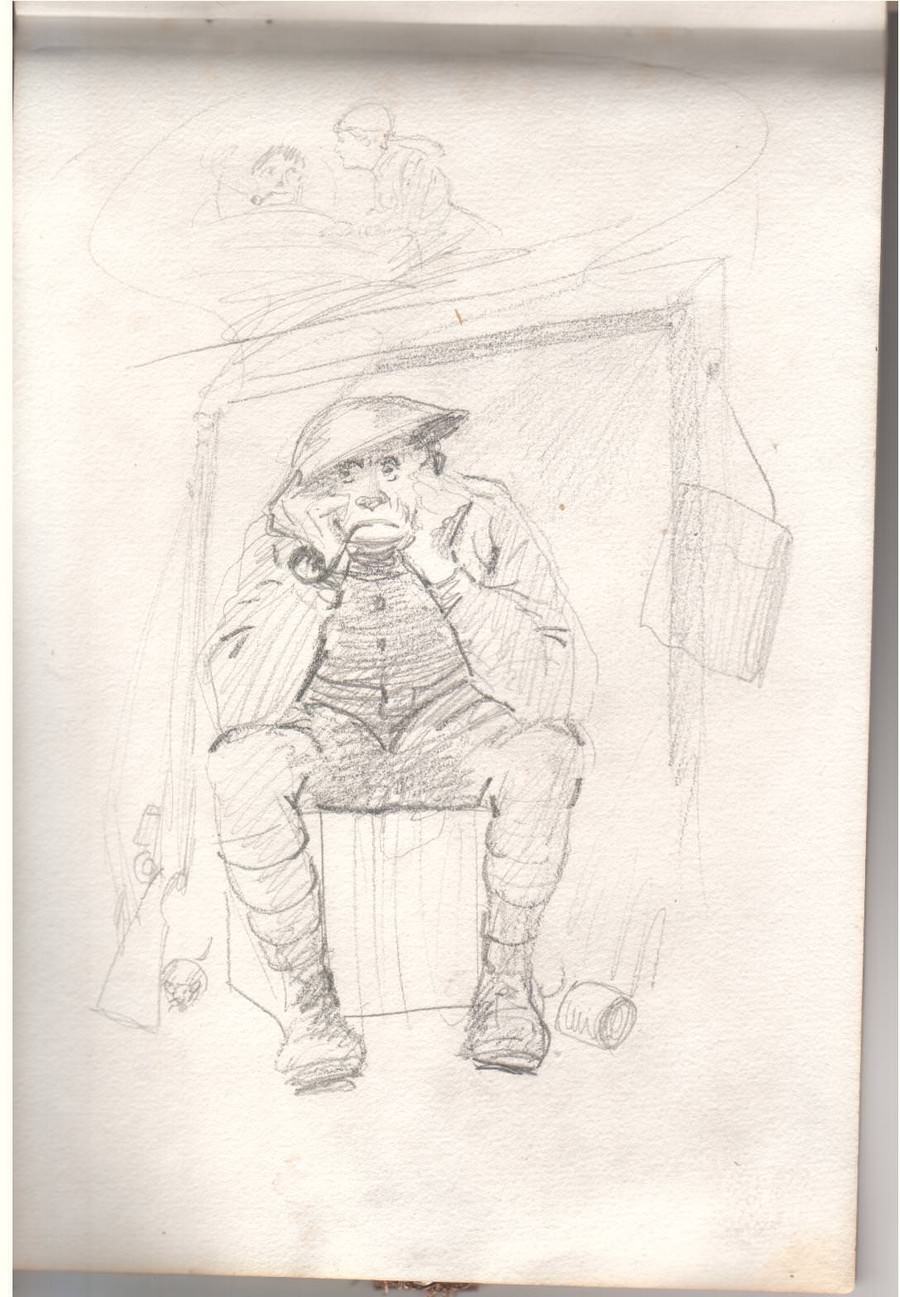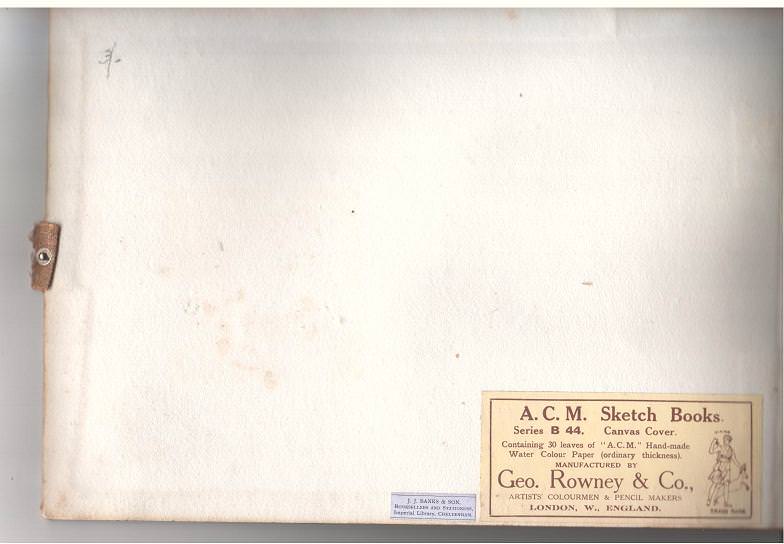 Sketches by John Dundar alias John Beech. 1918
In 1908 the small town of Scone in New South Wales, Australia is recorded as having a population of 1,000 souls. There are no records available from the time of the outbreak of World War 1 but it is known that 296 men enlisted. Every eligable man, including boys as your as 15 and others at least eight years above the age limit, answered the Commonweath's call to arms. Of these, 107 are known to have died as a direct result of the war. This was a huge sacrifice to have been borne by such as small town and today this tragic loss of life commemerated by a number of memorials in country towns as well as on the Australian War Memorial in Canberra.
(Harry Willey. Scone, N.S.W. Aust)
Sketch Book by PTE 2035 John Beech was acquired in October 2006 from United Kingdom.
"Ernest Dunbar had become John Dunbar long before the war, and had been at Gallipoli with the 13th Battalion, where he was wounded, then sent back to Egypt for convalescence, where he became infected with gonorrhoea and RTA'd. After deserting on the way from Langwarrin to 2MD HQ in Sydney (he had actually been 'discharged-fit' from Langwarrin), also became 'John Beech' for his re-enlistment in Newcastle in the 34th Battalion. He then served with the 34th. until he was badly gassed at Passchendaele, eventually being invalided back to Australia in 1918 with trench feet. He had a really hard time after the war, partly because he was stuck in his assumed identity of John Beech. As you know, he died prematurely in 1925, a pauper, at Cheltenham Asylum.
(Raben Dundar, Indonesia 2009)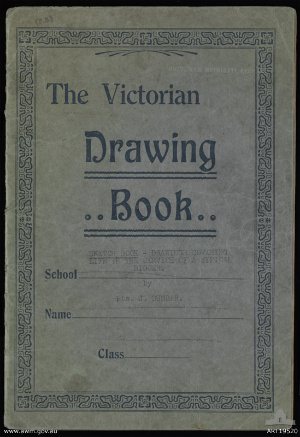 A sketchbook by 1533 Private John Dunbar, who served in the 13th Battalion, Australian Imperial Force (AIF), during the First World War. The sketchbook contains 16 pencil drawings covering life in the service of a typical digger in the Middle East and on HMAT Seang Bee (A48). In 1923 Dunbar dedicated the sketchbook to Private M. Hamilton in memory of their friendship on the Troopship HMAT Seang Bee (A48). Pte Hamilton had served in the 2nd Battalion, AIF, during the First World War.
Copyright expired - public domain; Copyright expired
FAMILY INFORMATION
Charles and Elizabeth Dunbar had 9 children, 5 girls and 4 boys. Alice Dunbar born 1878 at Scone, NSW. Birth Cert: 21872/1878. Charles Samuel Dunbar born 1879 at Scone,NSW. Birth Cert:23080/1879. Elizabeth Mary Dunbar born 1881 at Scone, NSW. Birth Cert:18410/1881. Maud Dunbar born 1883 at Scone, NSW. Birth Cert:20672/1883. Ethel Mary Dunbar born 1885 at Scone, NSW. Birth Cert:23003/1885. Cecil Dunbar born 1886 at Scone, NSW. Birth Cert:23962/1886. Emma Dunbar born 1888 at Scone, NSW. Birth Cert:25171/1888. Ernest Dunbar born 1890 at Scone, NSW. Birth Cert:31222/1890. Randolph Dunbar born 1891 at Scone,NSW. Birth Cert:31564/1891.
JOHN DUNBAR & JOHN BEECH
John Dunbar was born at Scone, in the Upper Hunter Valley, on 18 June 1890. His birth name was Ernest, and his parents were Charles and Elizabeth Dunbar, who lived in Hill St.. His father was one of many descendents of the original Charles Dunbar, who had emigrated to Australia from Northern Ireland, and settled in the Scone district in the 1840's. Long before the First World War, 'Ernest' had become John Dunbar, and after leaving school ended up worked as a seaman on small coastal vessels operating from the Port of Newcastle, not far from Scone. In the early twentieth century these ships were the main form of transportation for passengers and cargo, linking coastal and estuarine communities on the mid-north coast of NSW, until the later arrival of road and rail.
At the age of 24, John Dunbar enlisted in the AIF at Liverpool army camp, on New Years Day 1915, and was assigned to the 3rd Reinforcements of the 13th Battalion. On 11 February 1915, after only a month's basic training, the 3rd Reinforcements board ed the Australian troopship A49 HMAT Seang Choon and set sail to join the other ANZACs already in Egypt. John was a talented artist, and had decided to record his AIF experiences in the form of pencil sketches. Soldiers All At Sea, the first of what turned out to be many sketches produced by him between 1915 and 1918, was drawn on Seang Choon on the way to Egypt. After only a short stay in Egypt, on the evening of 25 April 1915, Private John Dunbar landed at Gallipoli with the 13th Battalion . A month later, on 29 May, he was hit by Turkish shrapnel and was evacuated, eventually all the way back to Egypt, to an Australian convalescence hospital at Alexandria. It was during this second stay in Egypt when he became infected with gonorrhoea, something which had been happening to thousands of diggers since their arrival in late 1914. However, by mid-1915 VD had become completely stigmatised by the AIF, and anyone who now became infected had to be sent back to Australia, in disgrace.
At the end of August, along with 274 other 'venereals', John Dunbar was sent back to Australia, to the army's new isolation hospital at Langwarrin, near Melbourne. The heavily-guarded Langwarrin isolation camp had been established to treat the men infected in Egypt, and by the end of 1915 had received over 1,500 of them. However, morale amongst the rebellious inmates was very low, and many started breaking out of the camp, to become deserters, before the army could discharge them 'unfit VD-Services No Longer Required'.
In December 1915 John Dunbar was 'discharged-fit', but on the way to Sydney deserted anyway, and thus this Gallipoli veteran became a deserter. It appears that, after a stay in Sydney, he returned to Hill St., Scone, where he discovered that his little brother Randolph had also enlisted in the 13th Battalion, and was about to embark to the war. John decided that he would also need to re-enlist, but, as a 'posted-deserter', this could not be accomplished in his real name.
Instead, on 6 April 1916, he turned up at the AIF recruiting station in Newcastle, enlisted in the name 'John Beech', and was assigned to the 3rd Reinforcements for the 34th Battalion, 'Maitland's Own'. On 24 August 1916 'Private John Beech' embarked on board the troopship A68 HMAT Anchises, arrived in the UK in mid-October, and then moved to France with the 34th Battalion in November.
In October 1917 when the 34th Battalion was in action at Passchendaele, John Beech was wounded again. On 10 October he received a gunshot wound, and was quickly patched up, but then on 15 October became victim of a German gas attack, with a serious case of gas poisoning. He was evacuated to England, to the Voluntary Aid Detachment hospital at Cheltenham, in Gloucestershire, where he was to remain until May 1918.
He returned to France, but was immediately diagnosed with 'trench feet', and soon sent back to England, declared medically unfit for further service, and in August 1918 was sent back to Australia to be discharged from the army. In early October 1918 he arrived in Sydney, and a few months later, on 2 January 1919, was discharged 'medically unfit-deformed feet'. Unfortunately the discharge certificate he received was for a person called 'John Beech', and this would soon create many difficulties for him.
For the next five years, from January 1919, he became an itinerant worker in NSW and Victoria, eventually ending up living in Melbourne. Throughout this time he tried, on occasions and without success, to revert to his true identity, John Dunbar, in order to end the official confusion over his identity, eliminate the risk of arrest for his desertion in 1915, and receive his medals, badge, and other entitlements in his correct name.
Finally, in Melbourne in September 1924, he presented himself at army headquarters to tell his story. On 30 September 1924 he wrote a brief confession revealing his change of identity during the war. His two sets of records were then united, and his entitlements were restored in his correct name.
Sadly, later in 1924, he was seeking refuge and healing at the Melbourne Benevolent Asylum in Cheltenham, a charity that looked after Melbourne's poor and infirm who could not look after themselves. At the age of 34, he had become terminally ill, probably as a result of war service, possibly the VD treatment in 1915, or the shrapnel and gunshot wounds, or the long-term effects of gas poisoning. He was to die alone and unmarried, on 25 January 1925, at the Cheltenham Asylum, ten years after he first volunteered for the AIF. He was buried on 27 January at the Cheltenham Cemetery, where he lies to this day in an unmarked grave.
Throughout the war John Dunbar continued making numerous excellent pencil sketches of army life, many of them humorous. He gave away his sketchbooks, and we do not know how many he produced, to friends he had become close to at critical times between 1915 and 1918. The first of his sketchbooks to come to light was donated to the Australian War Memorial in 1938, long after his death. In 1923 he had given it to Michael Hamilton, a wartime friend, as a 'token of appreciation and rememberance'.
The second of his sketchbooks was donated in 2006 to the Harrower Collection by the son of an English soldier, a man he had met during his convalescence at the VAD Hospital in Cheltenham, England, after his gassing at Passchendaele in 1917.
(Raben Dundar, Indonesia 2009)
Military Records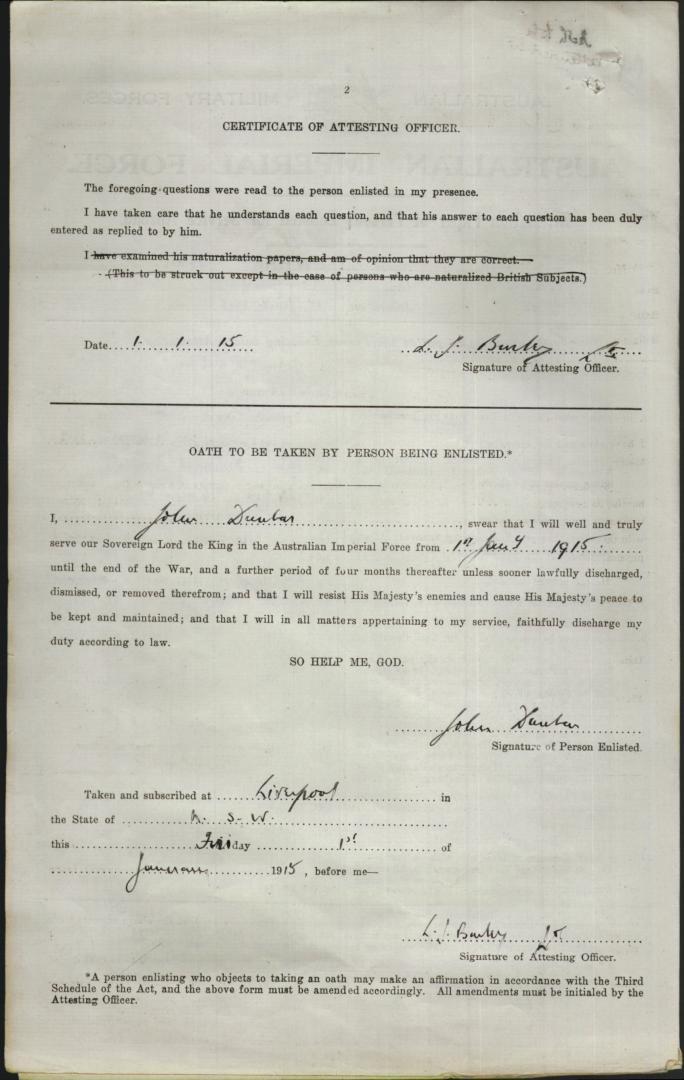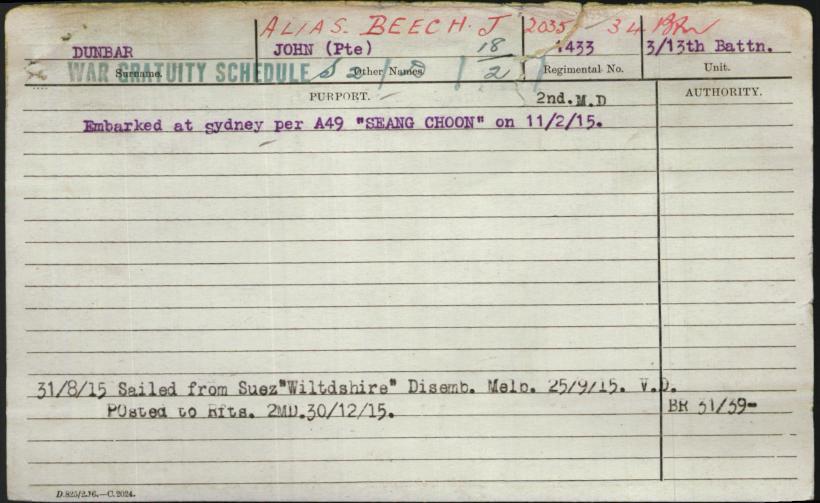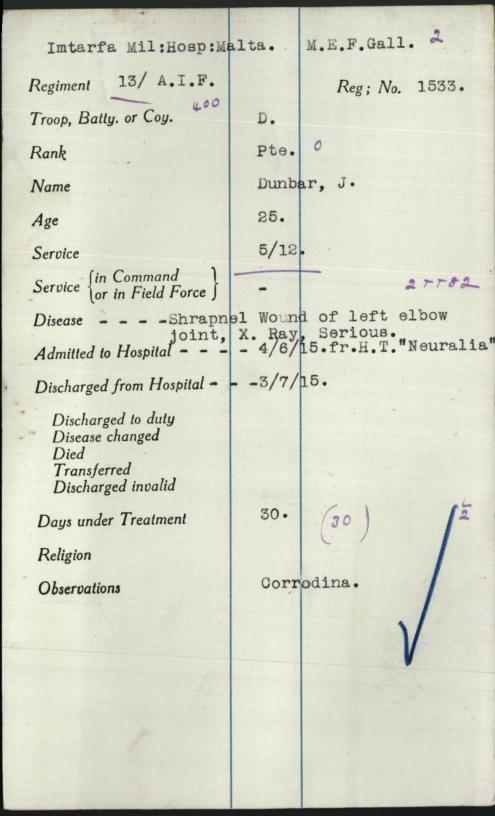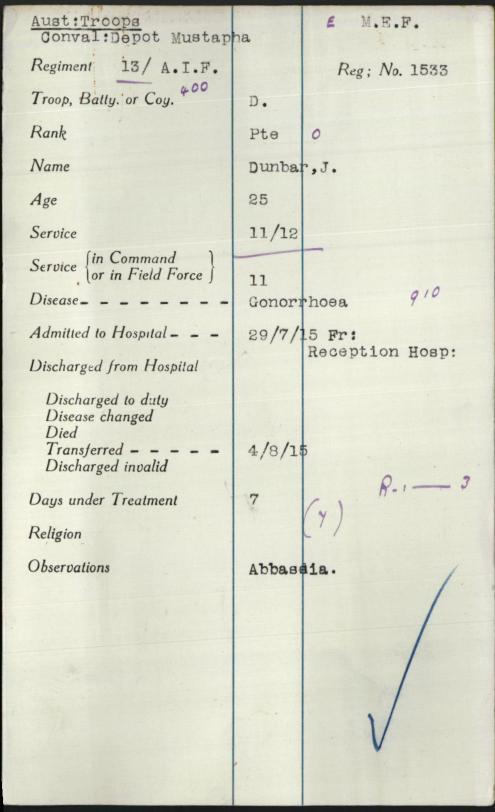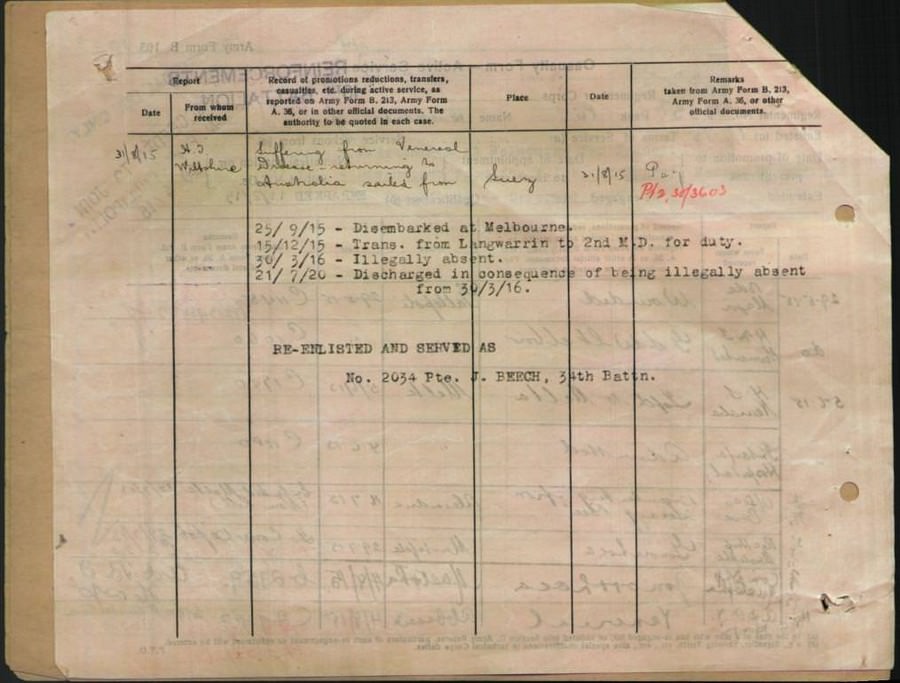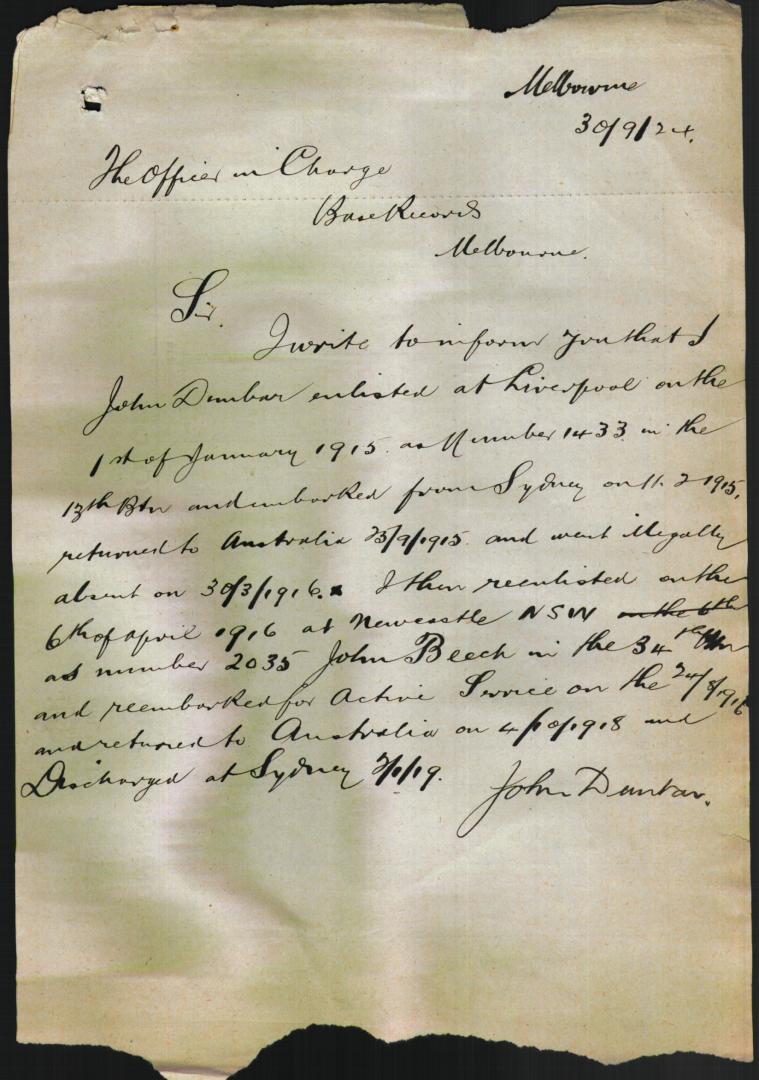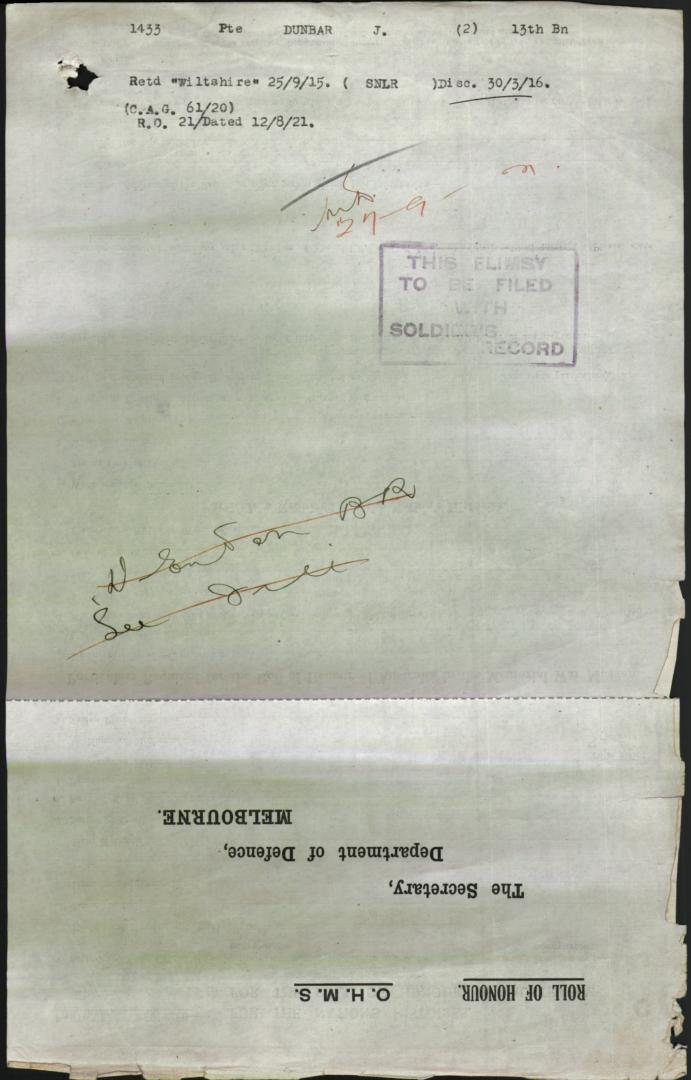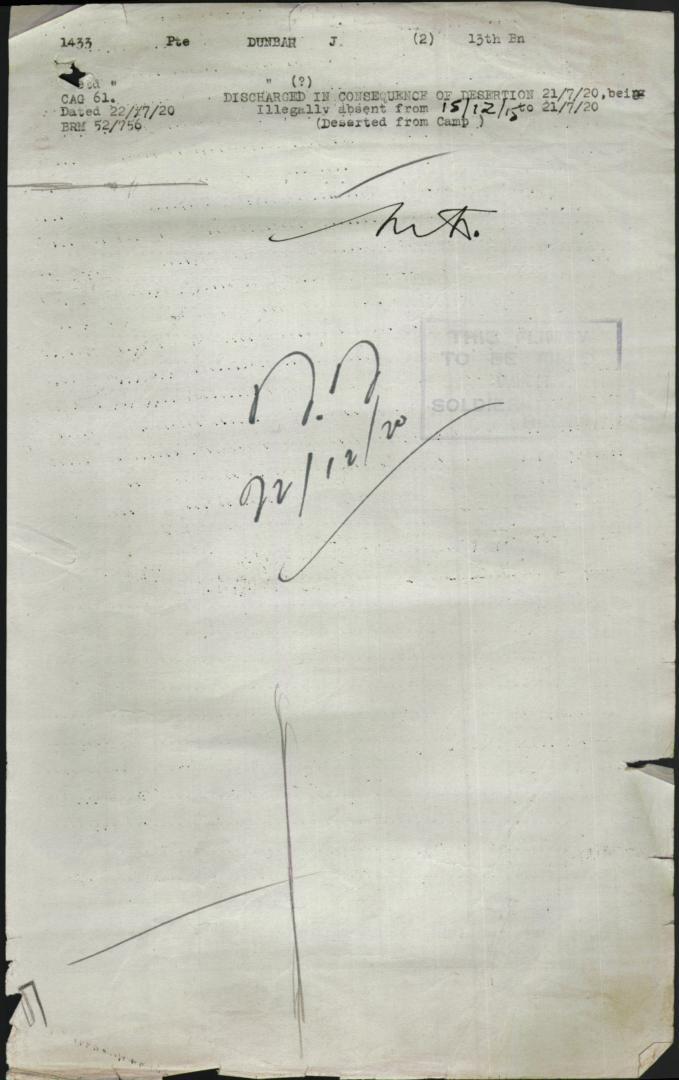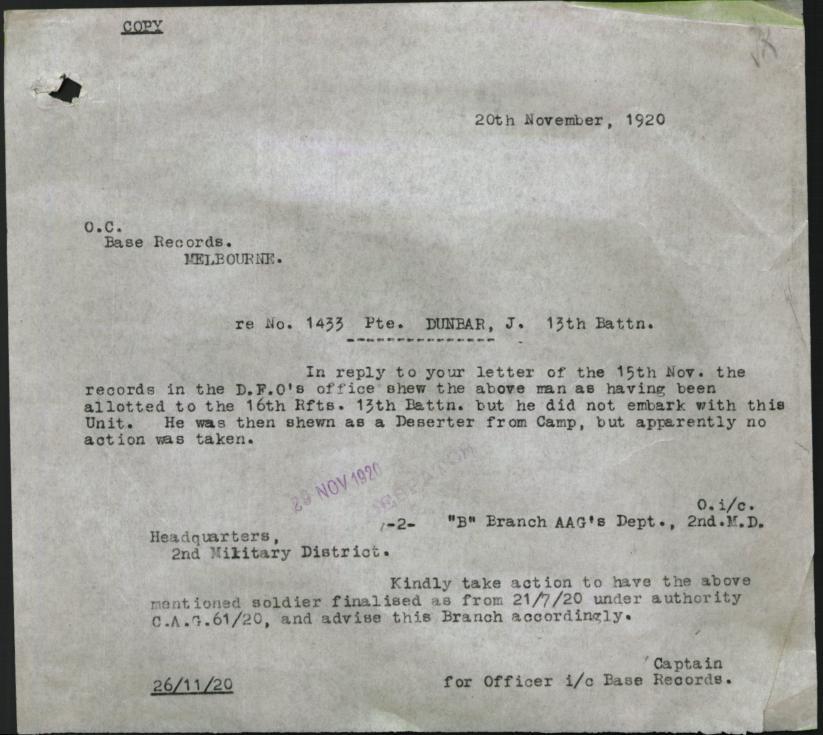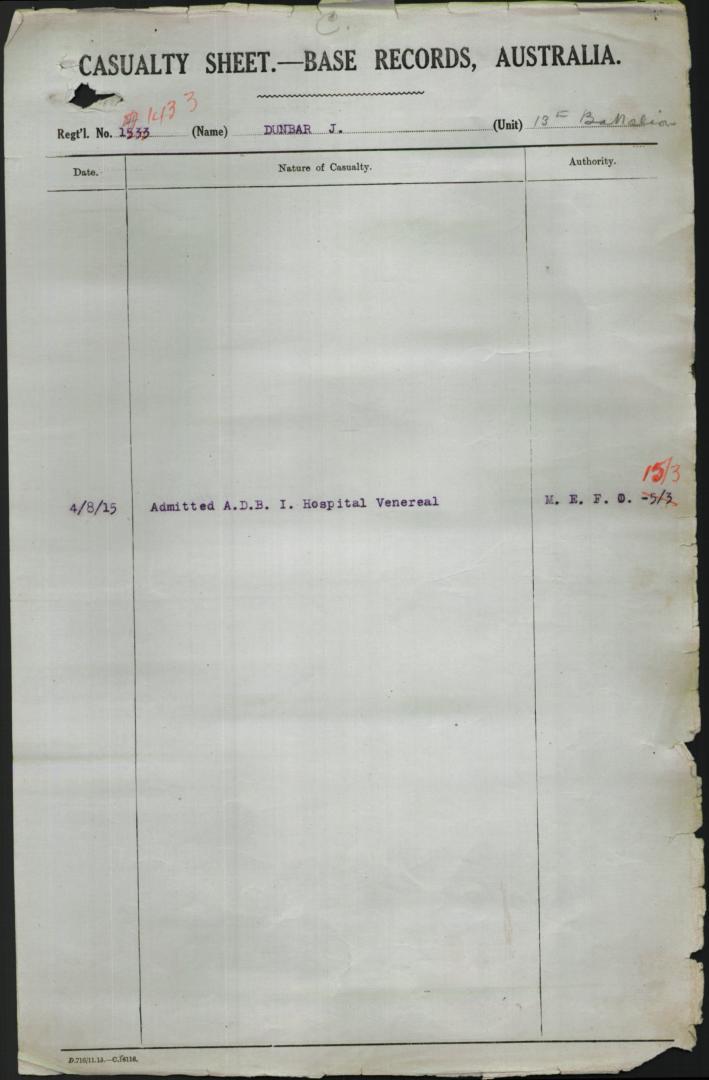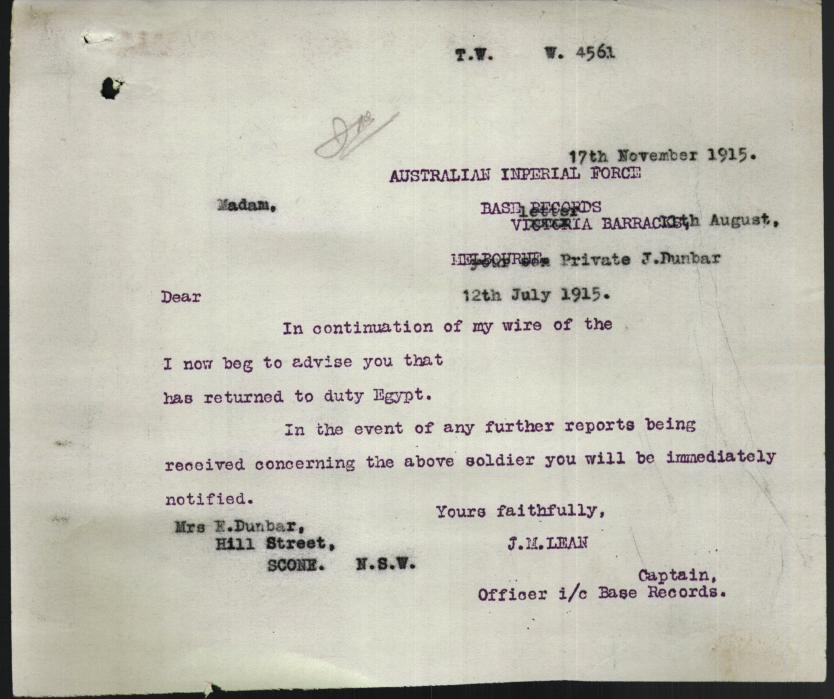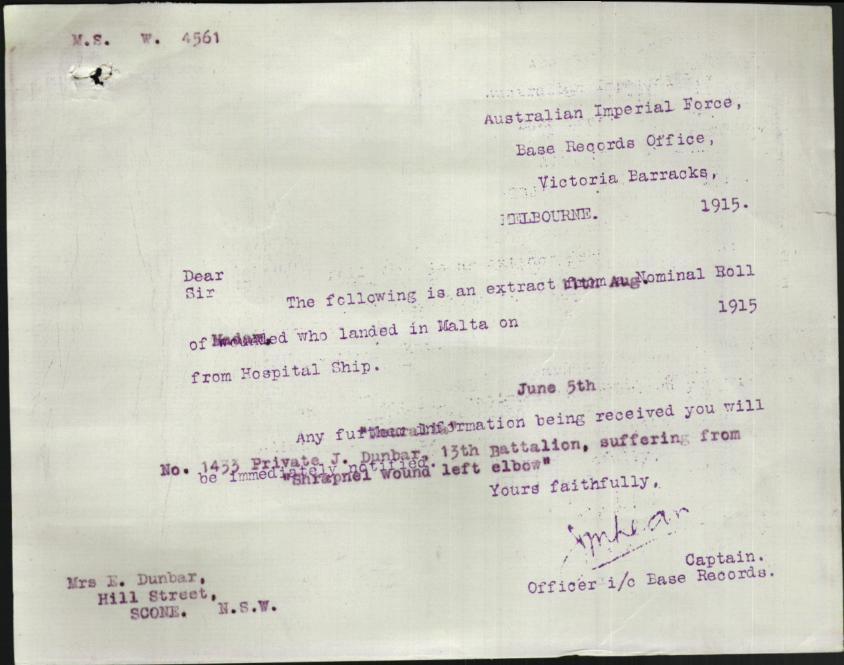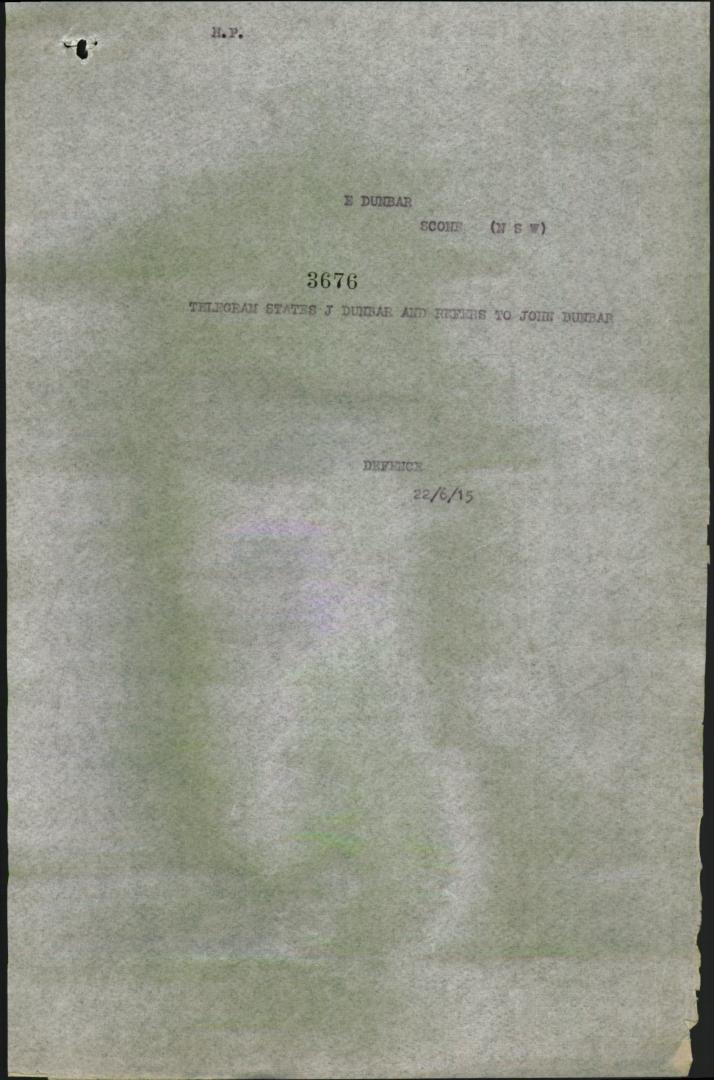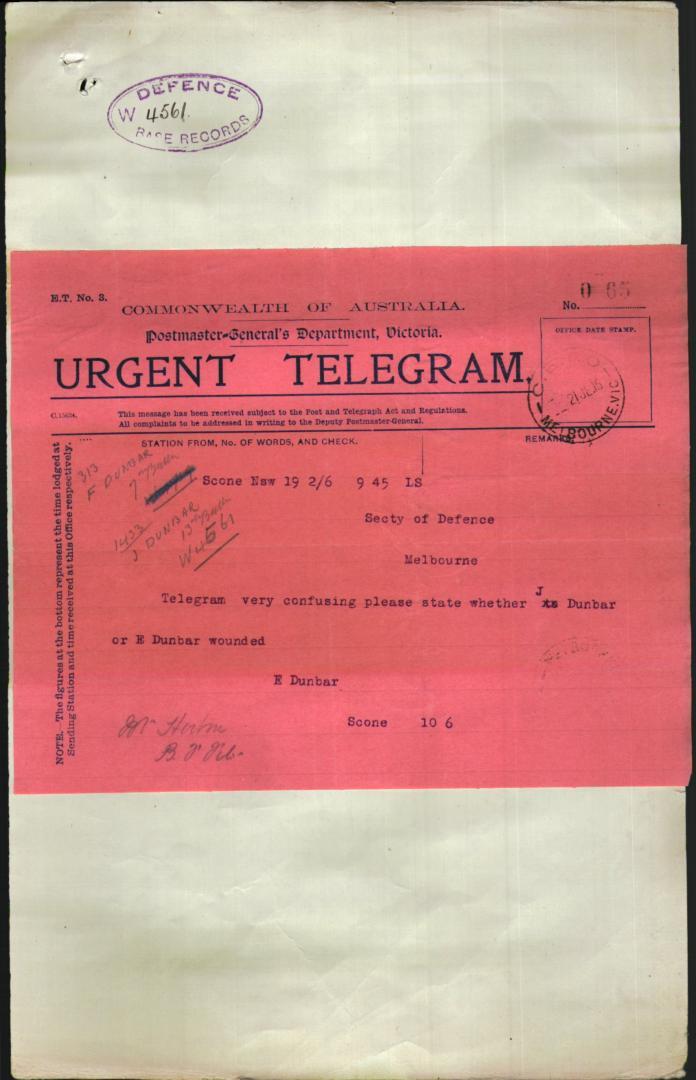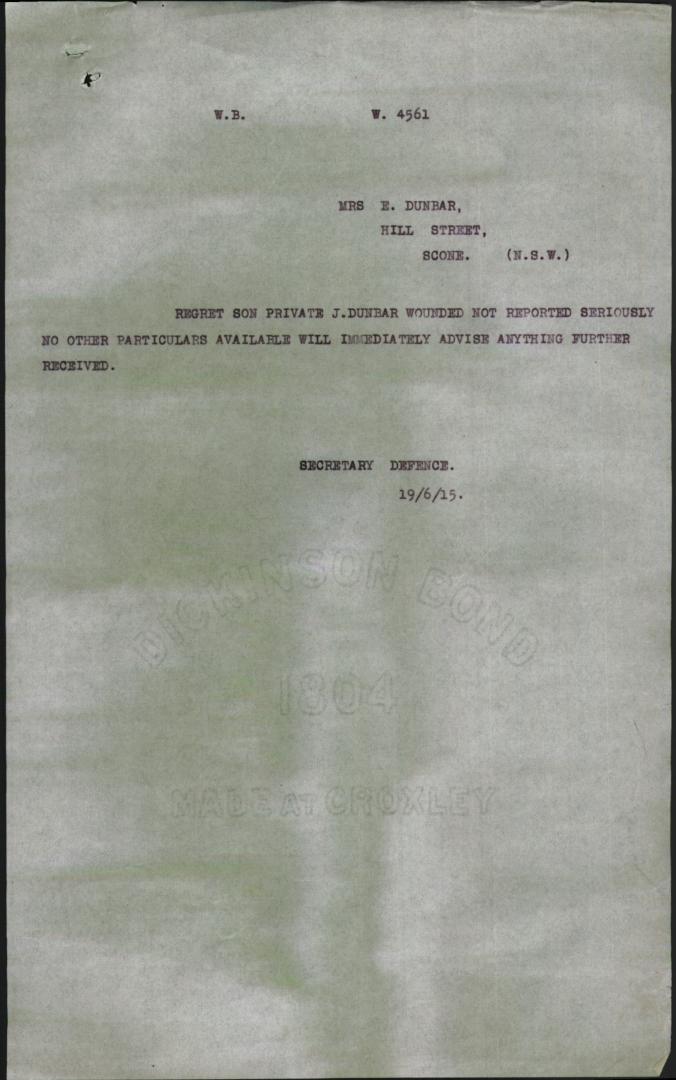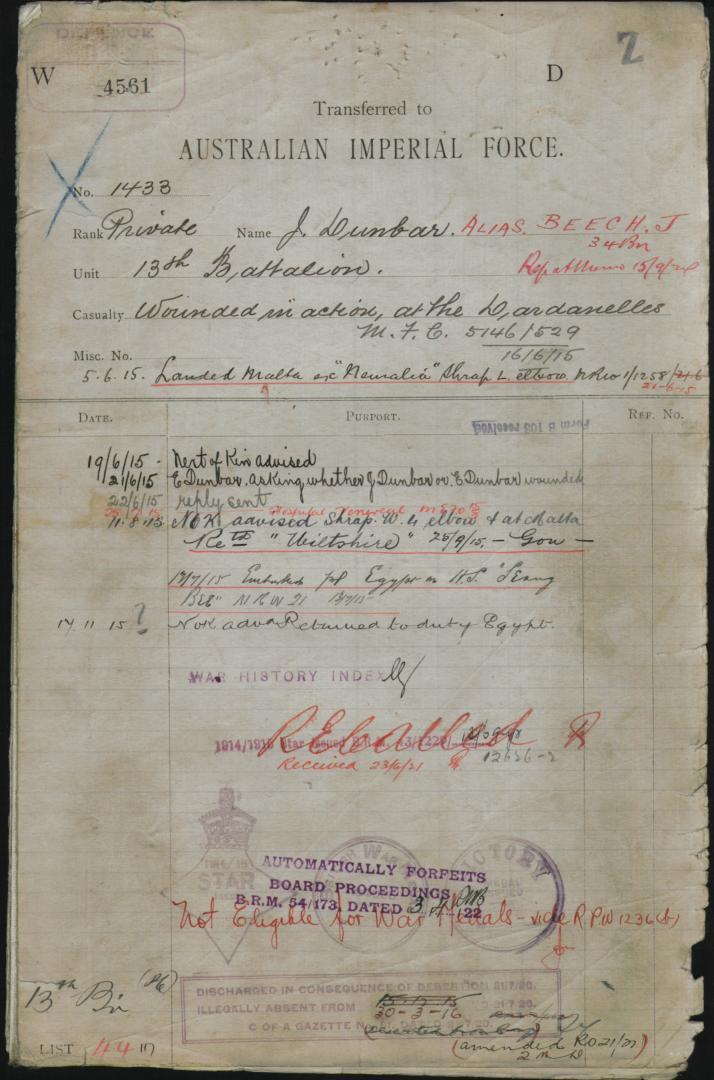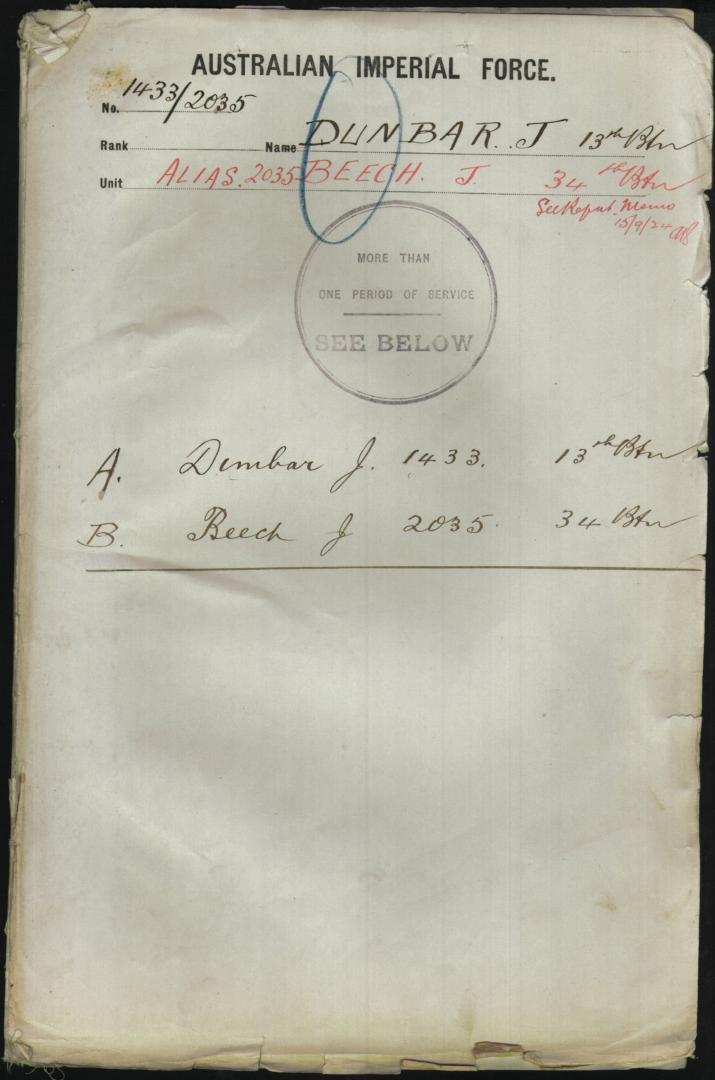 ---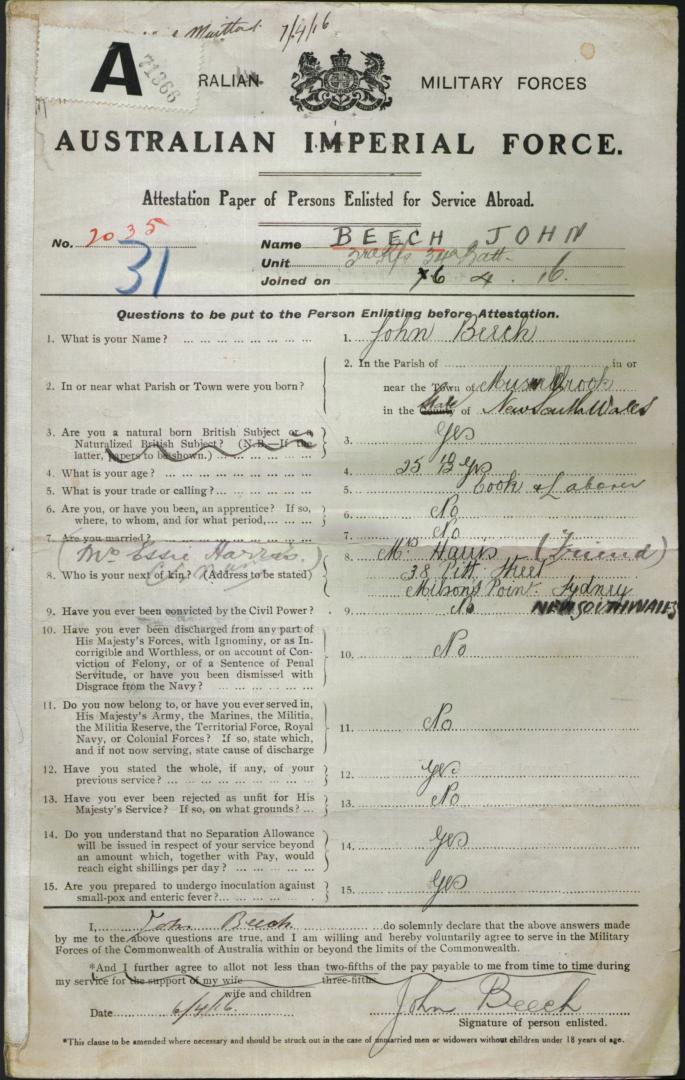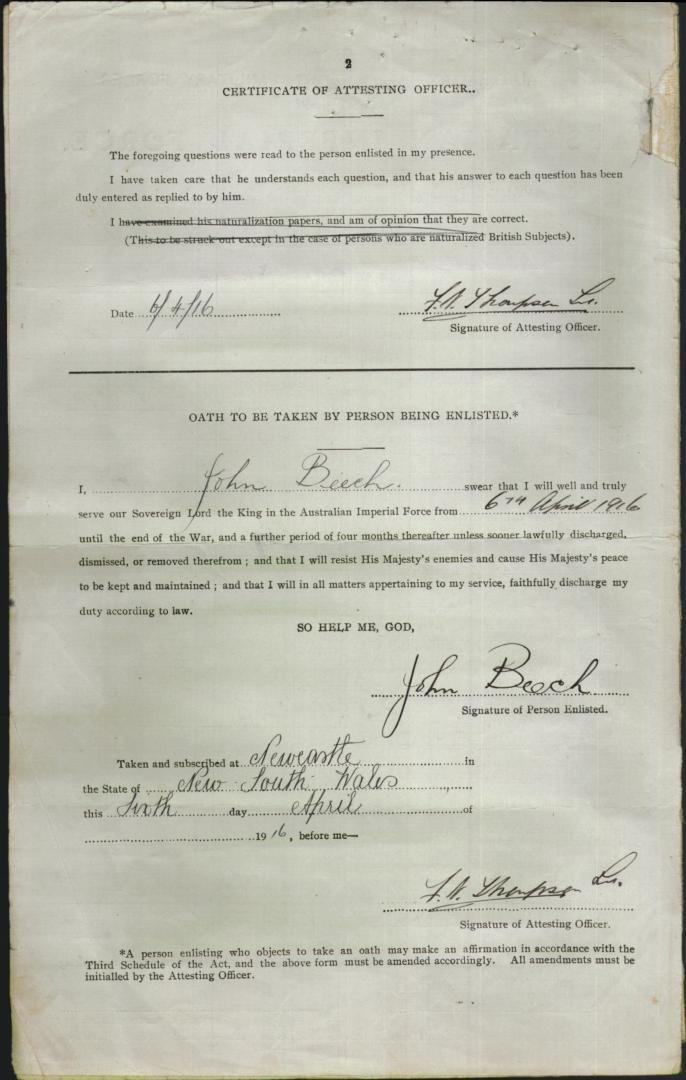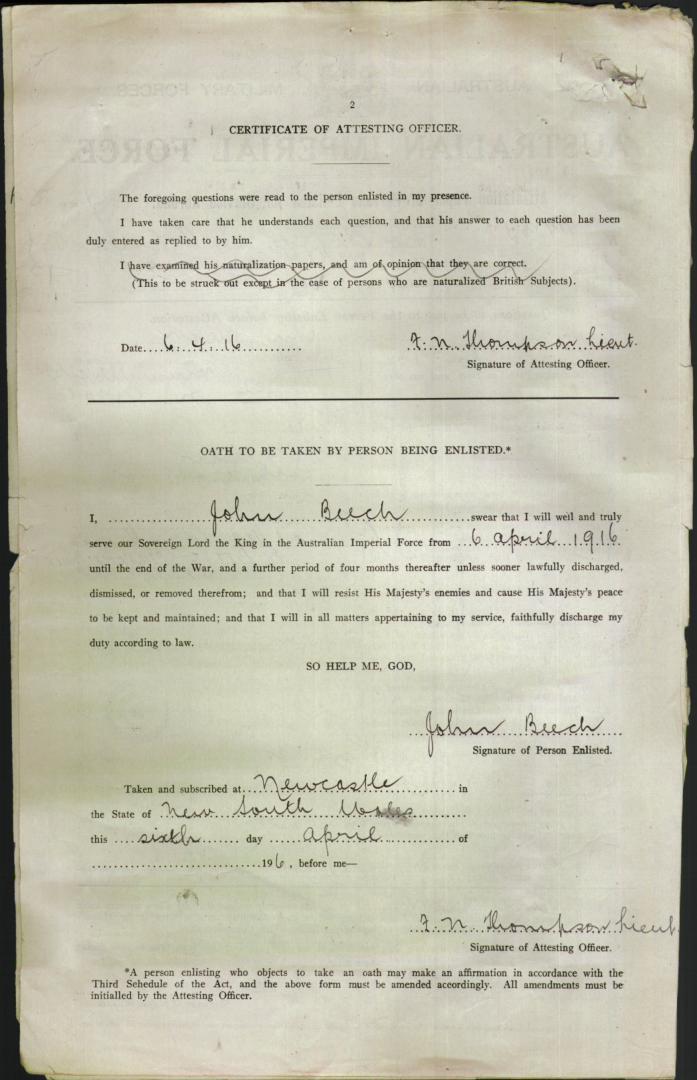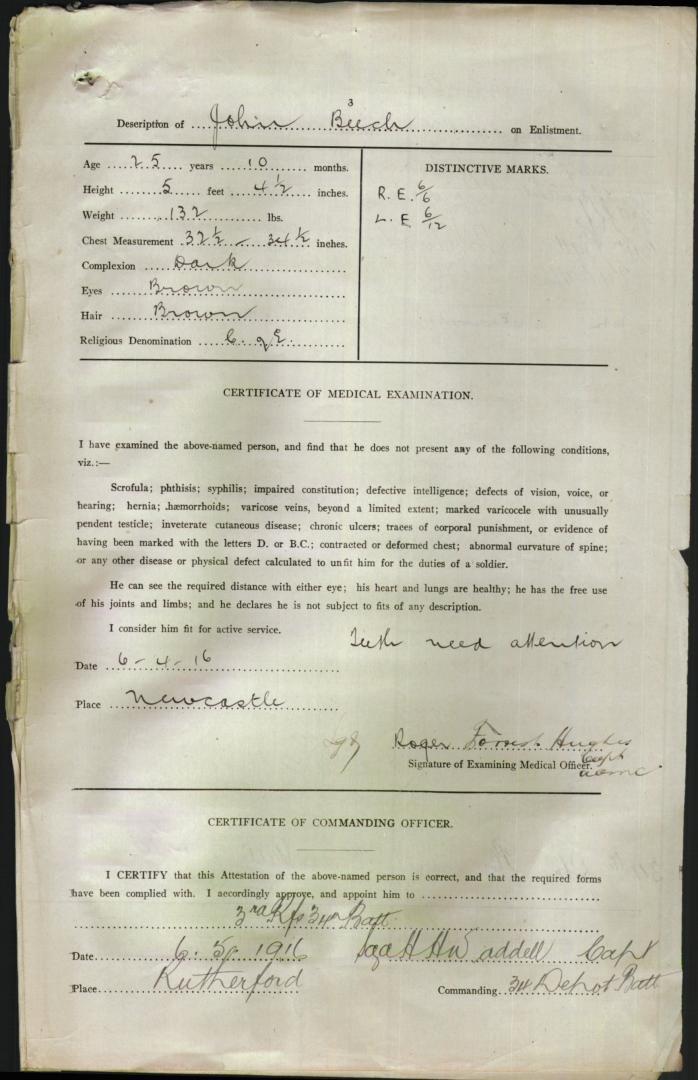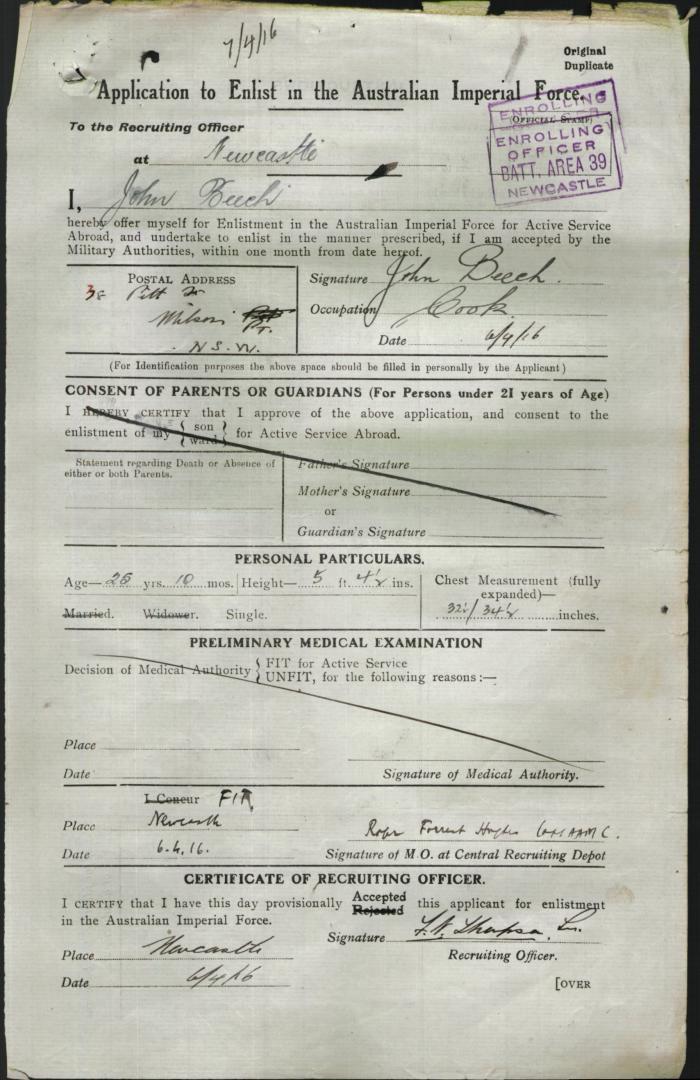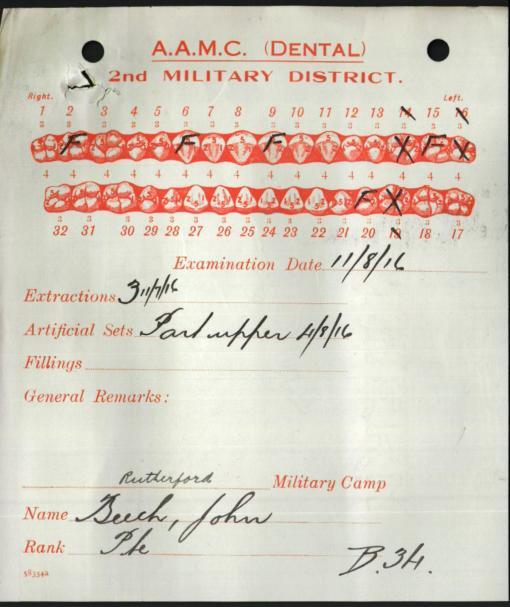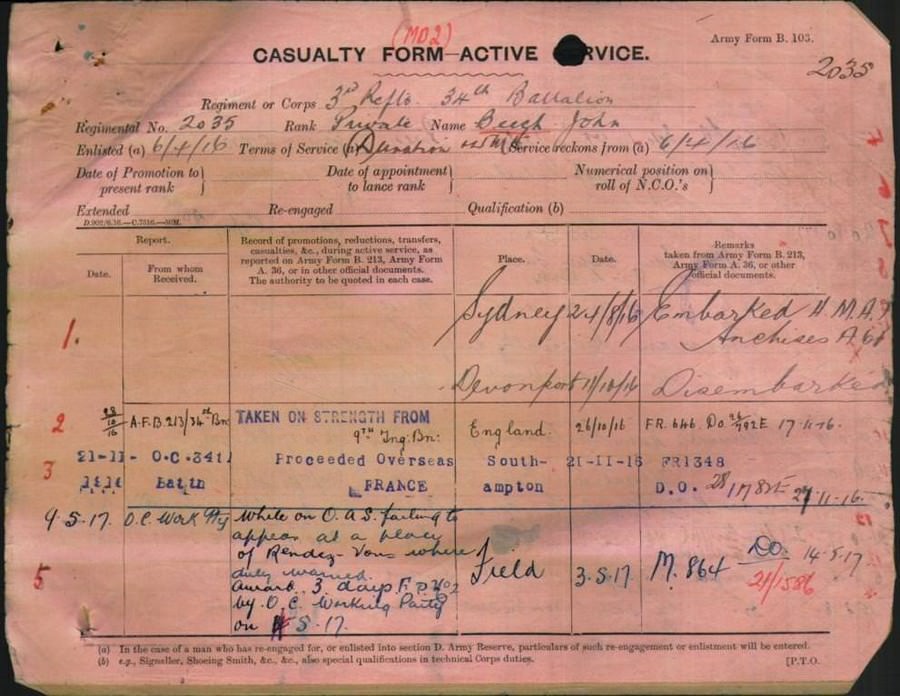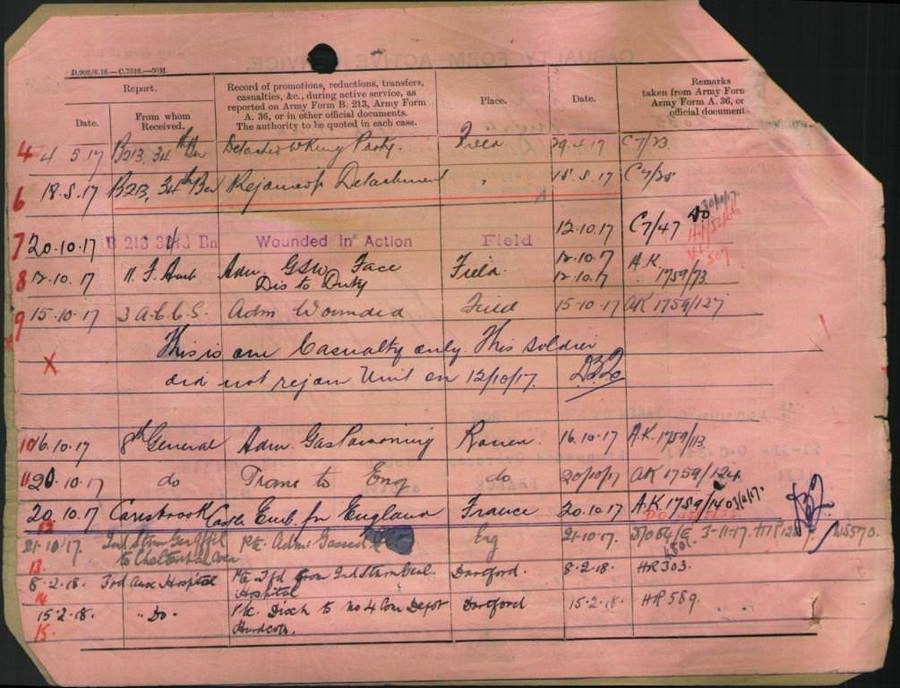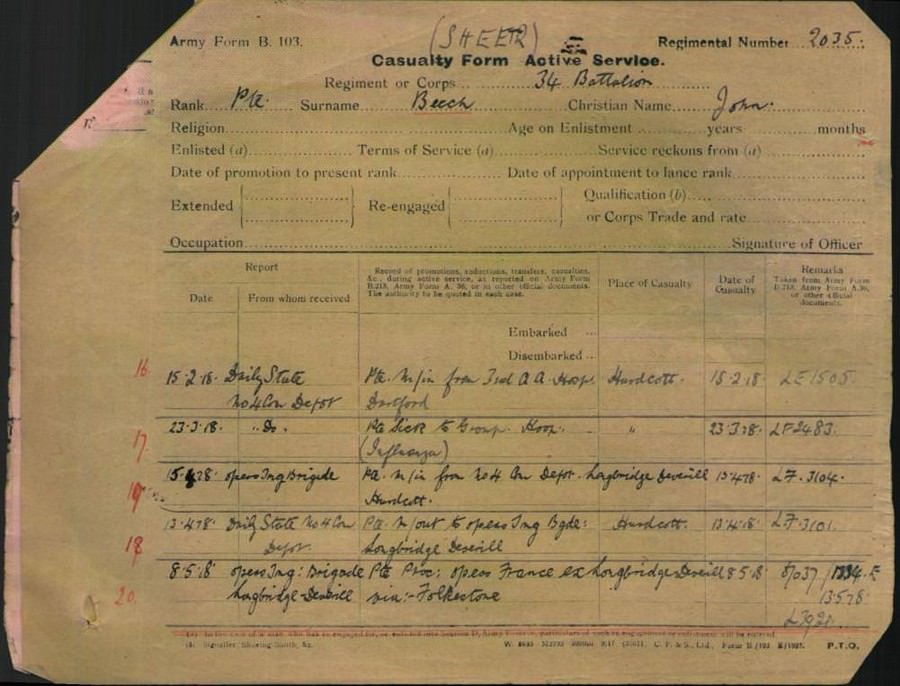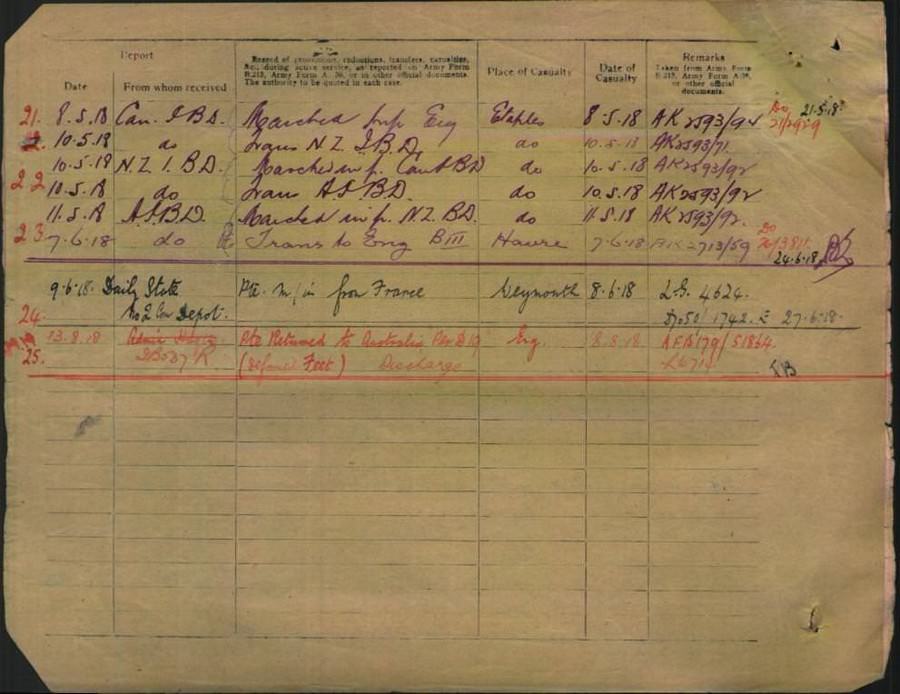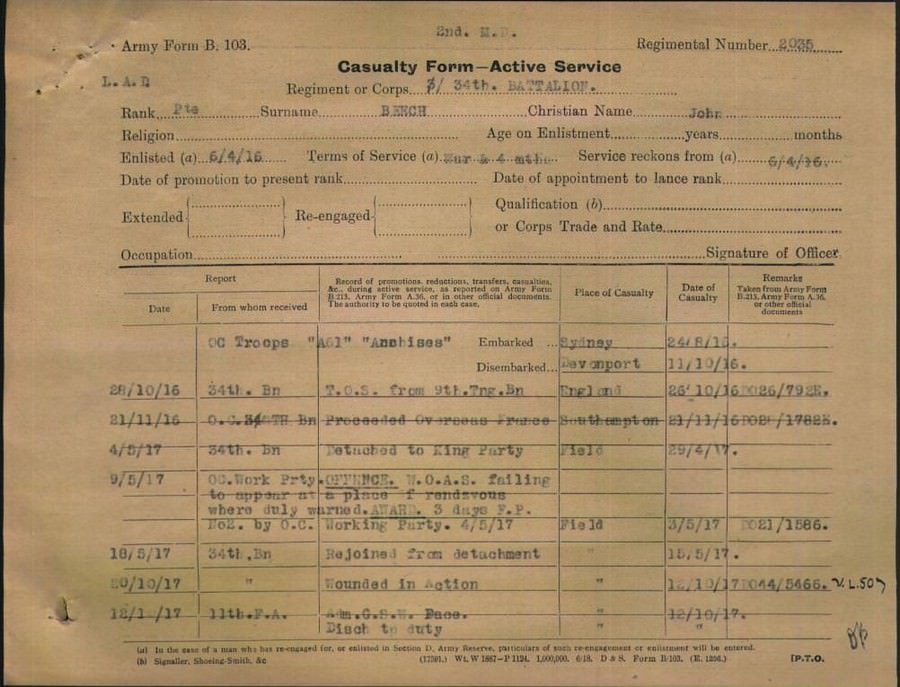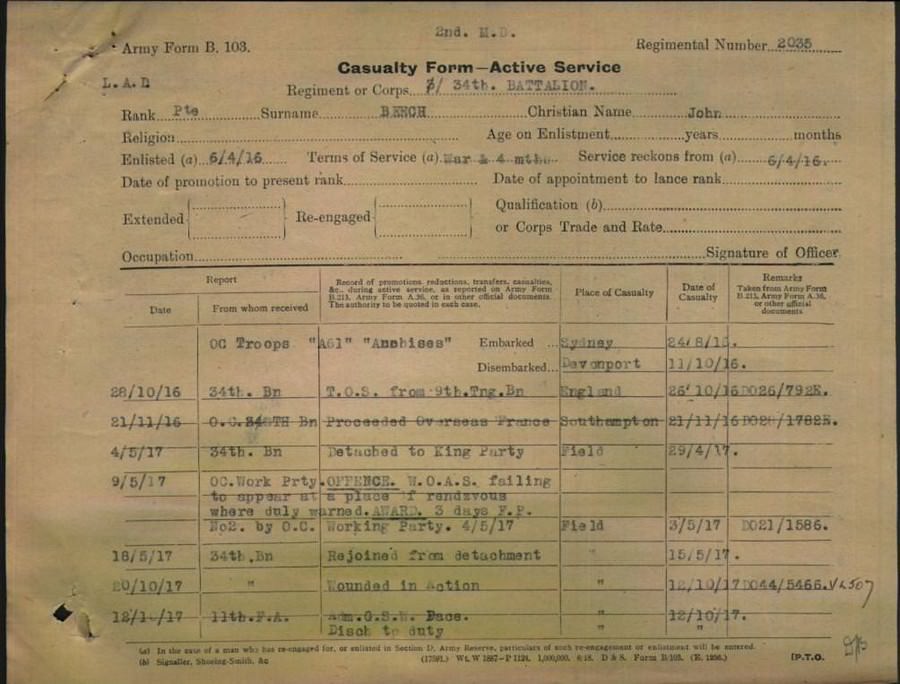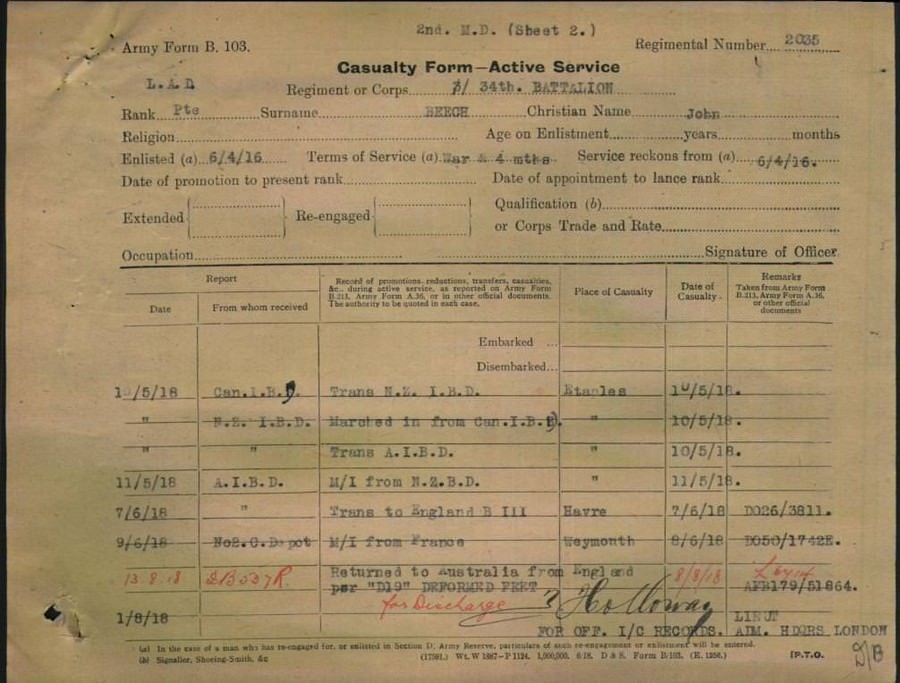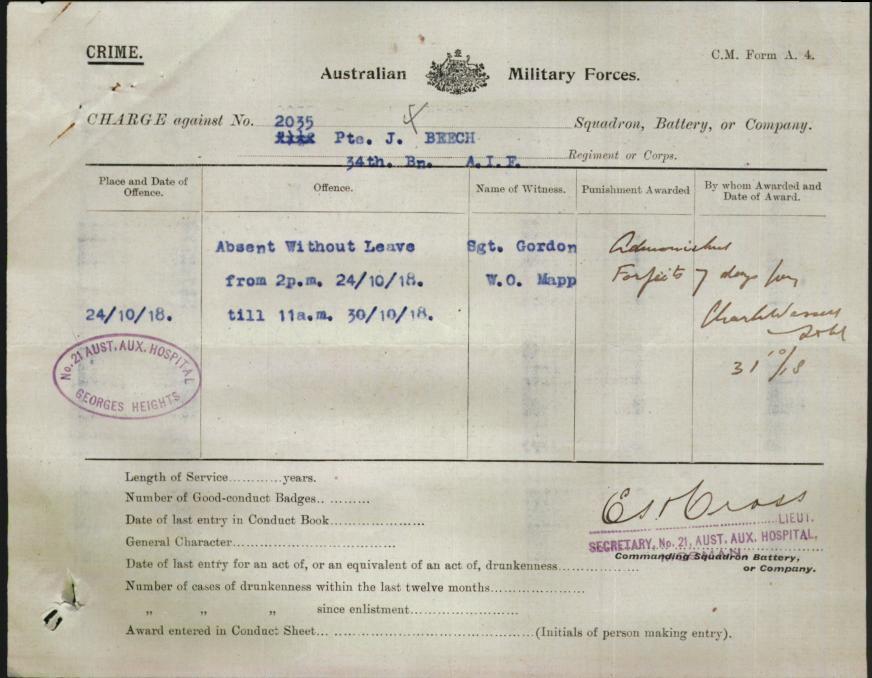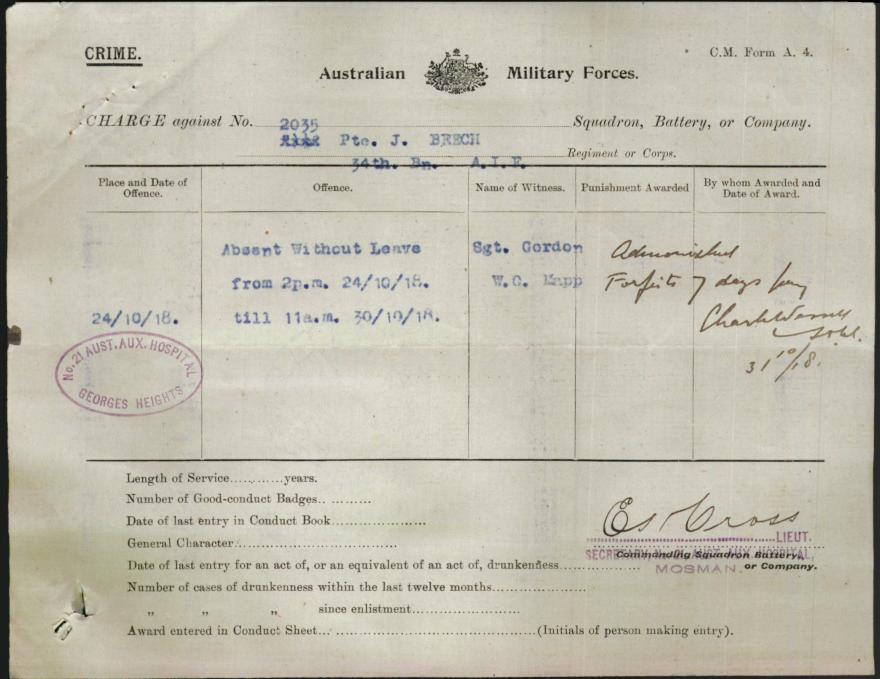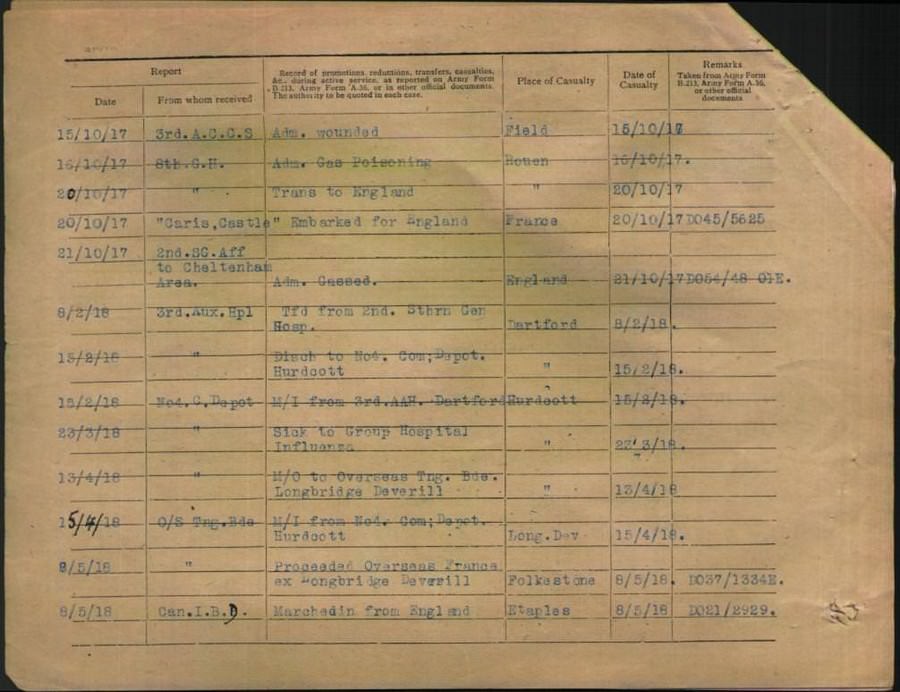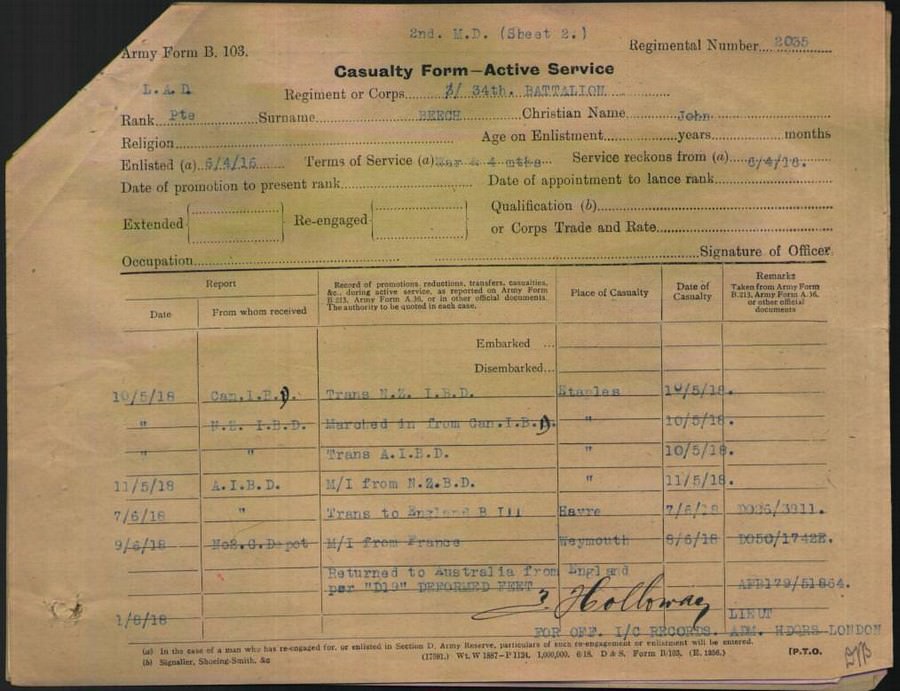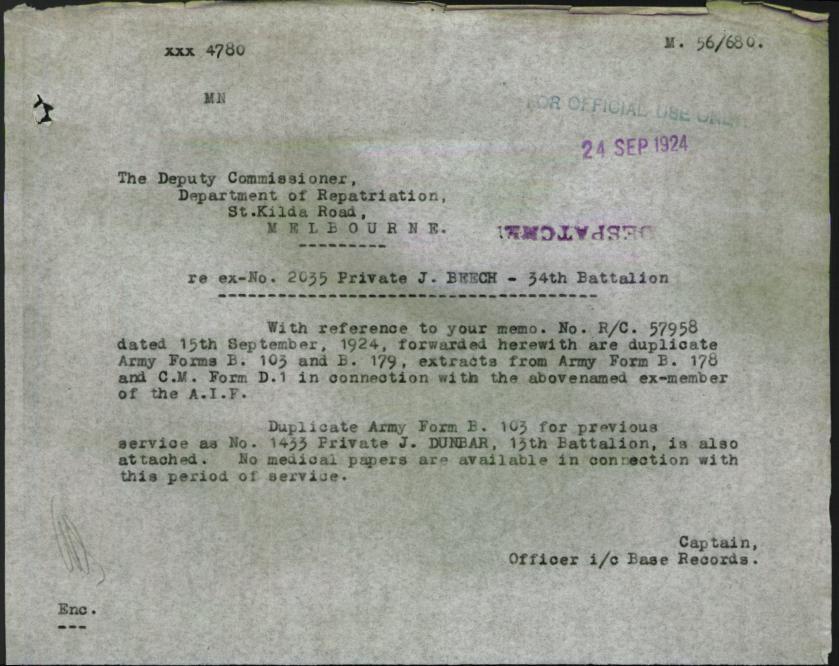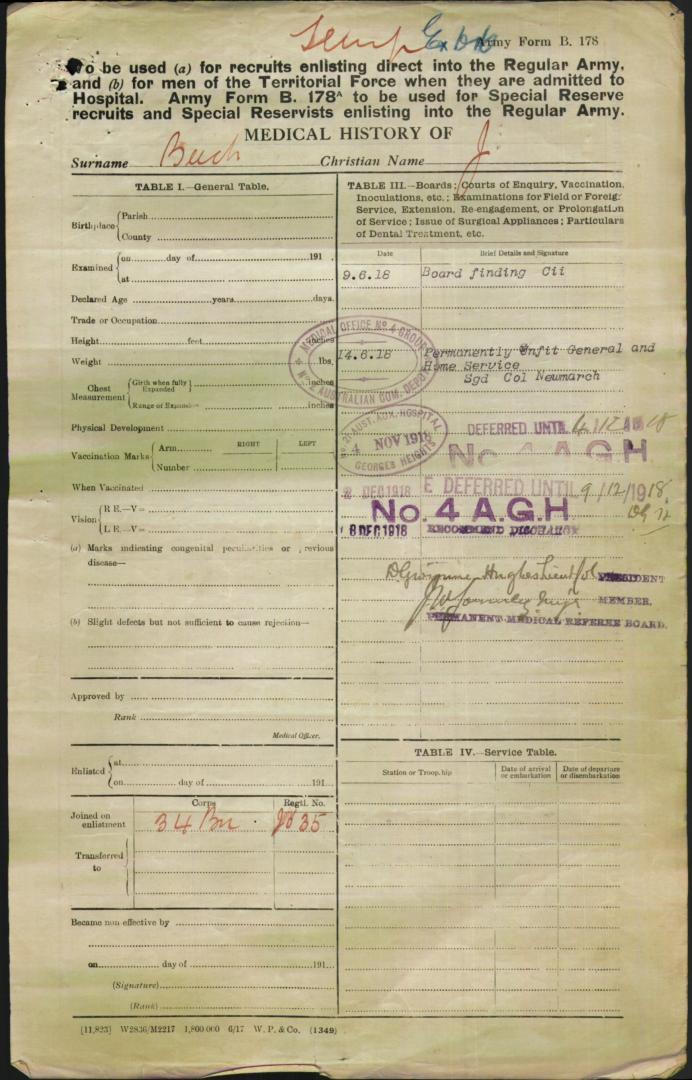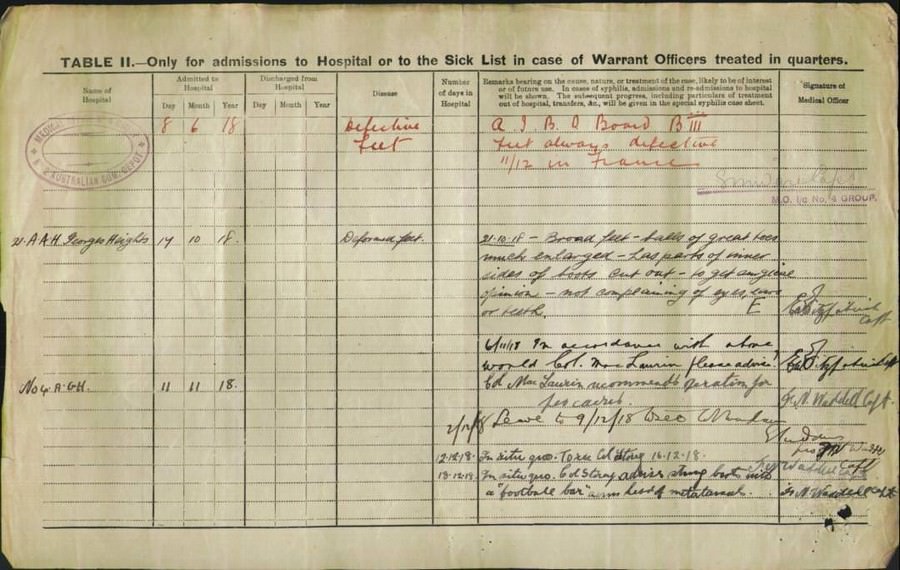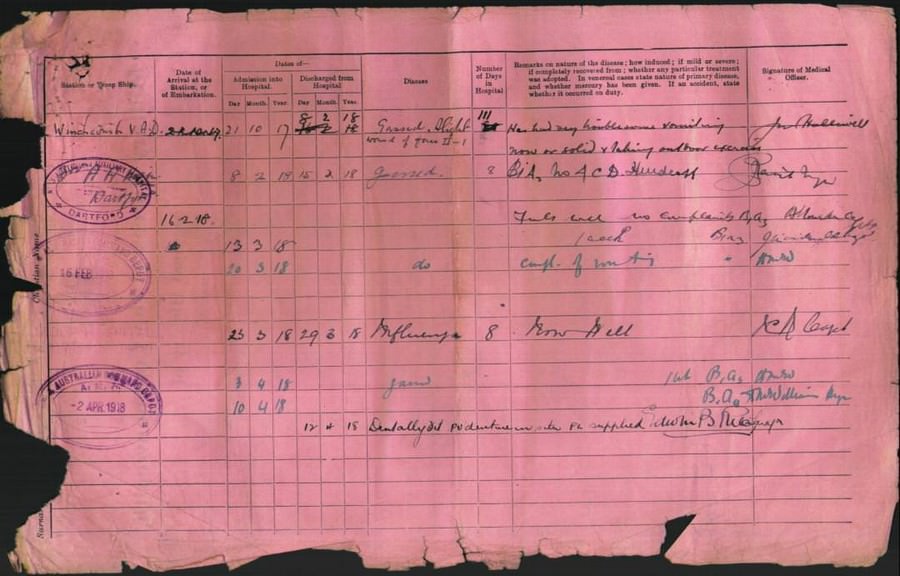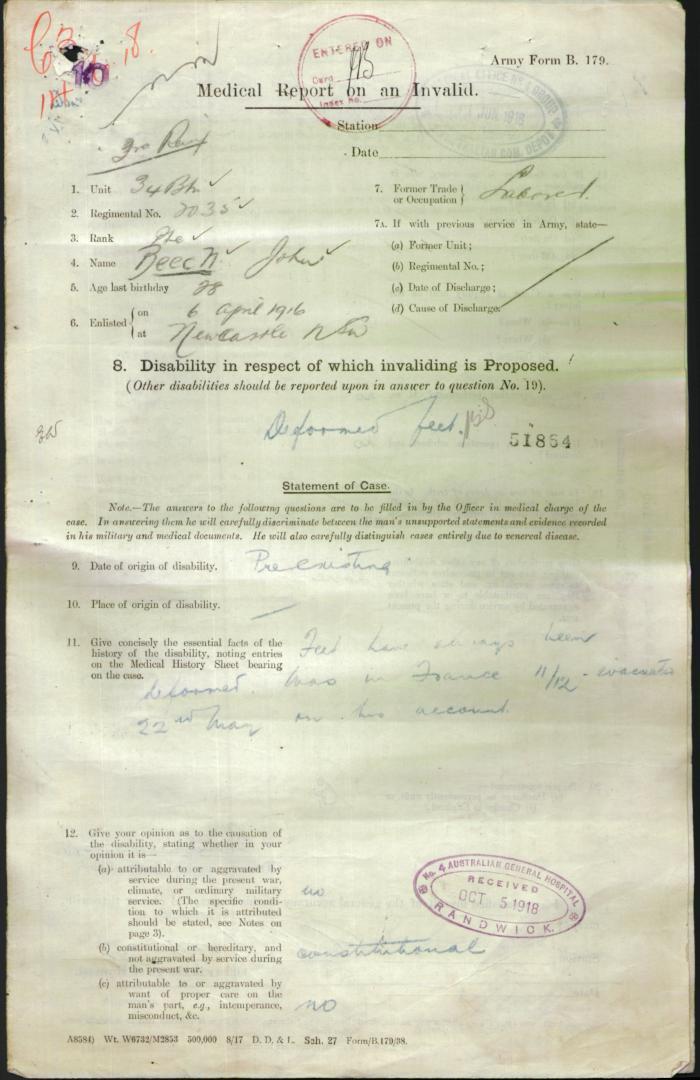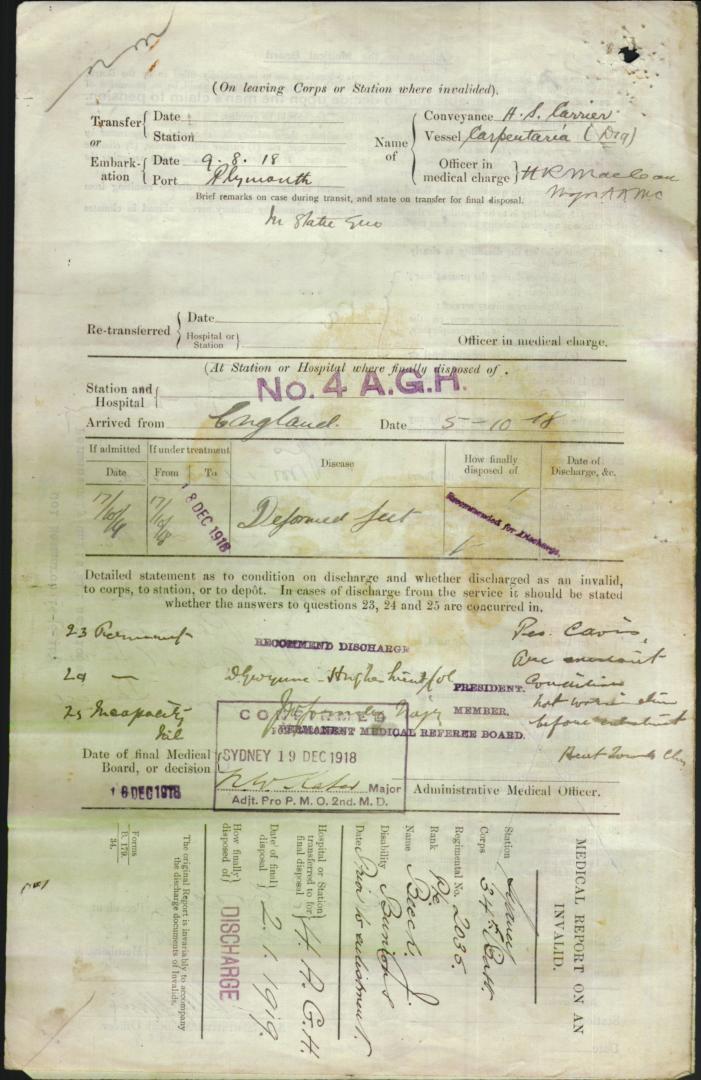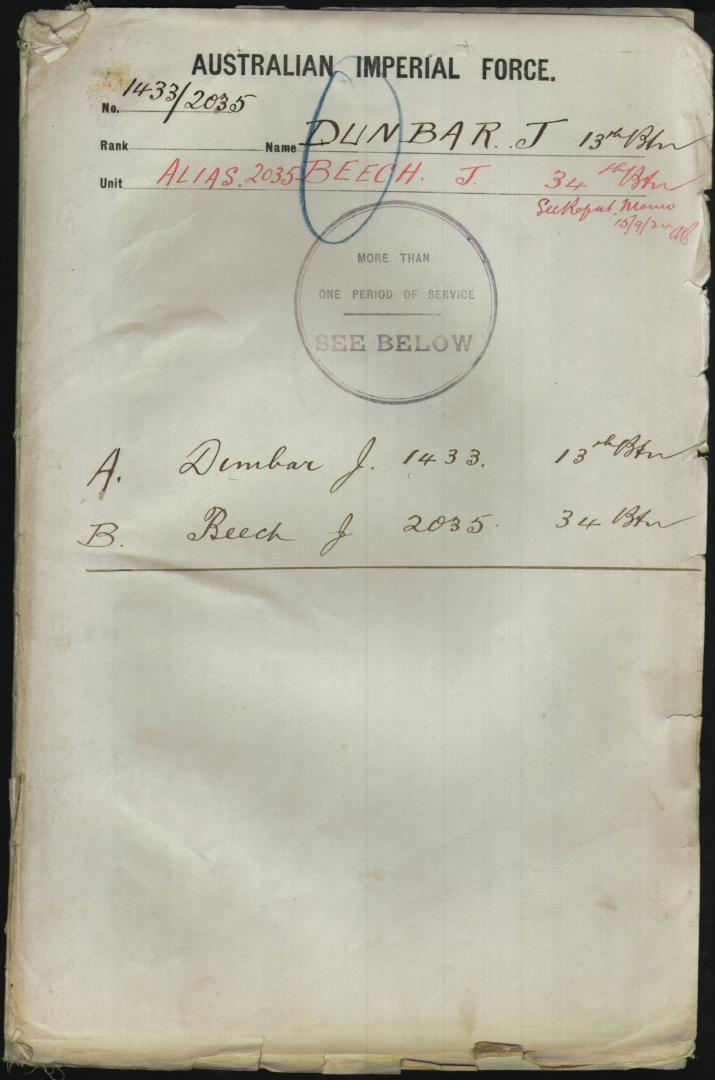 UNDER CONSTRUCTION. 26/10/2006-13/10/13.
---
Web Counter
---