Joseph Brown Barclay enlisted with the AIF on the 12th of April 1916 at the Royal Agricultural Show Ground at Sydney and was entrained to the G Company Goulburn Depot from the 14th April until the 30th of April before being transfered to the Rutherford Depot where he was allocated to the 4th Reinforcements 35th Battalion AIF on the 5th of May 1916 where he entrained from Farly Station to Sydney where the 4th Reinforcements and embarked onboard HMAT A30 "Borda" on the 17th October 1916.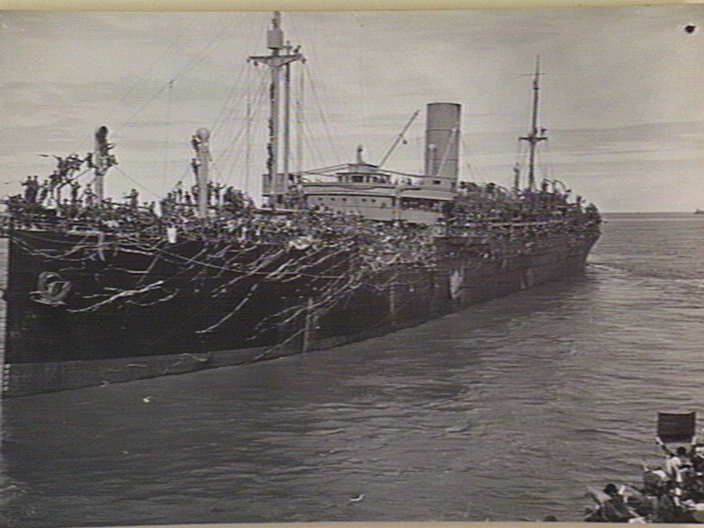 H.M.A.T. A30 "BORDA"
Returned to Australia as Medically Unfit on the 31st October 1917 and re enlisted as Private: service number 298 with the Australian Service Corps for Home Service as a Driver and was promoted to Lance Corporal.
Family Information
Joseph was a married Tractor Engine Driver from Petersham, N.S.W. upon enlistment. His parents Joseph and Margaret Barclay were married in 1880 at Paddington, N.S.W. Marriage Cert:2027/1880 and had 7 children. Joseph Brown Barclay born 1881 at Balmain, N.S.W. Birth Cert:4197/1881 and died in 1943 at Newcastle, N.S.W. Death Cert:11339/1943. Elizabeth H Brady Barclay born 1883 at Newcastle, N.S.W. Birth Cert:26391/1883. Margaret Brady Barclay born 1884 at Minmi, N.S.W. Birth Cert:24414/1884. James Brown Barclay born 1887 at Newcastle, N.S.W. Birth Cert:30164/1887 and died 1940 at Belmont, N.S.W. Death Cert:24191/1940. Winifred M Brown Barclay born 1893 at Hamilton, N.S.W. Birth Cert:16629/1893. Robert A Brown Barclay (Still Born 1894) Hamilton, N.S.W. Death Cert:6261/1894. Christina D P Brady Barclay born 1897 Hamilton, N.S.W. Birth Cert:12721/1897.
Joseph and Minnie Barclay had a son who died in 1912 at Wichkham, N.S.W. Death Cert:18700/1912.
Brother; Corporal: 362 James Brown BARCLAY. M.S.M. 34th Battalion AIF.
Sandgate Cemetery Project Photo; Gary Mitchell 22nd August 2015.

Military Records

http://harrowercollection.com/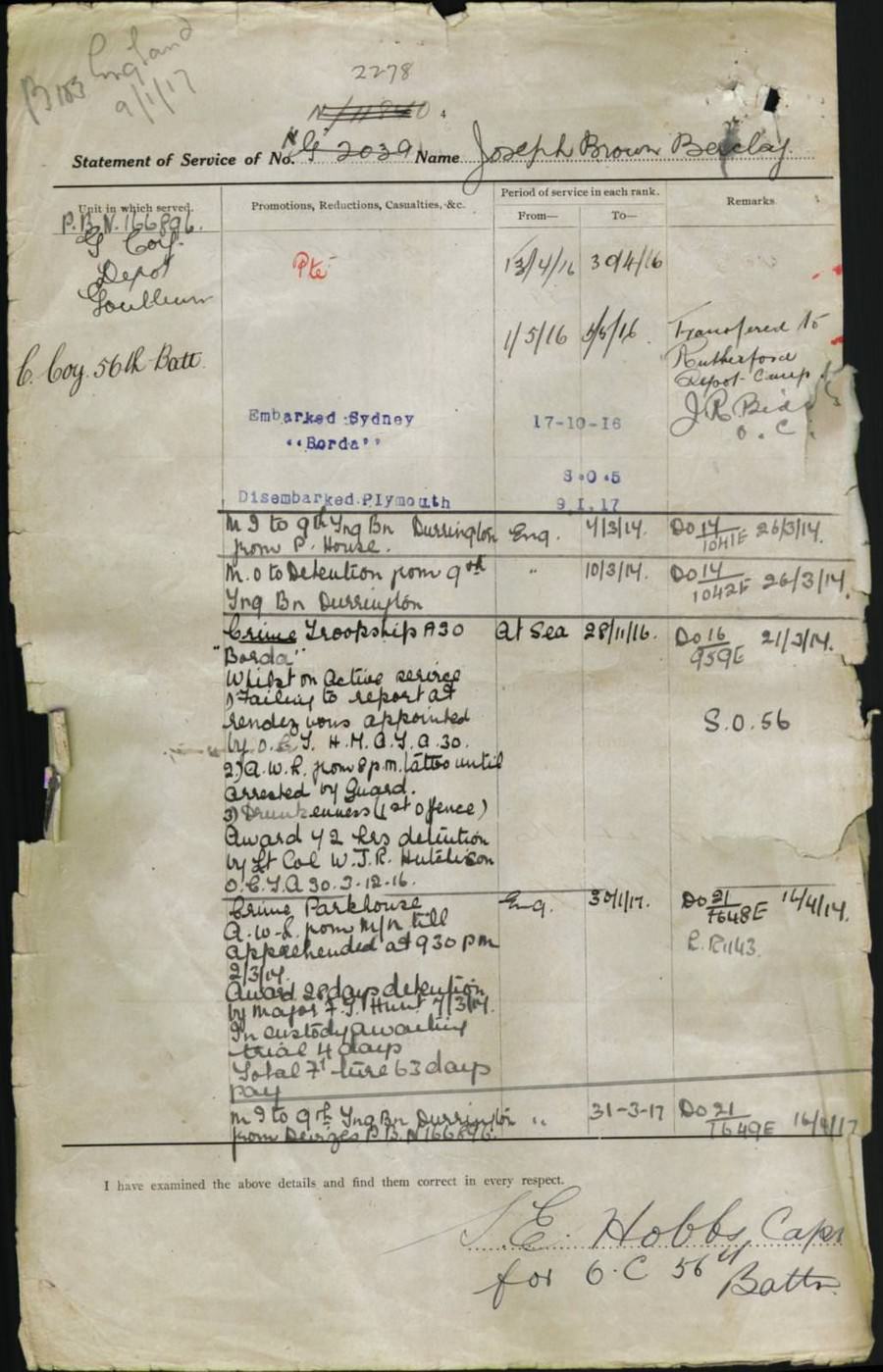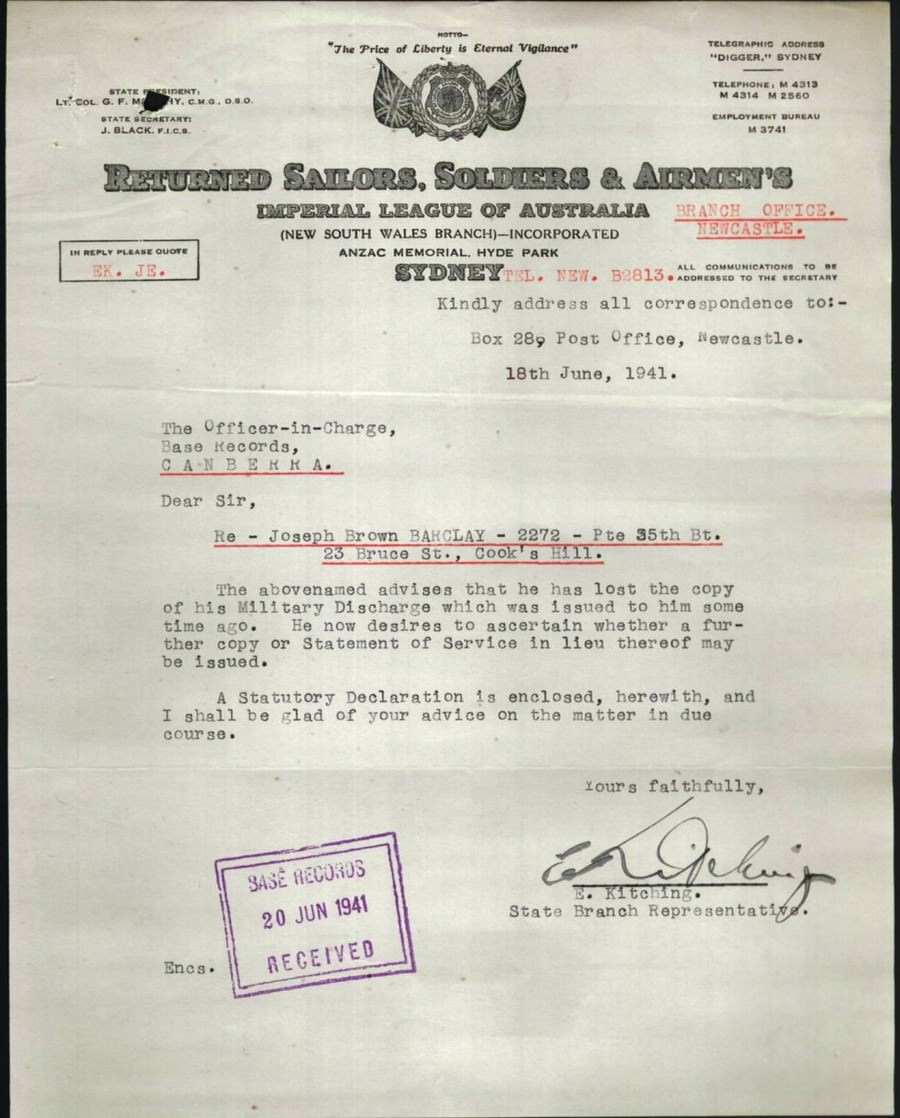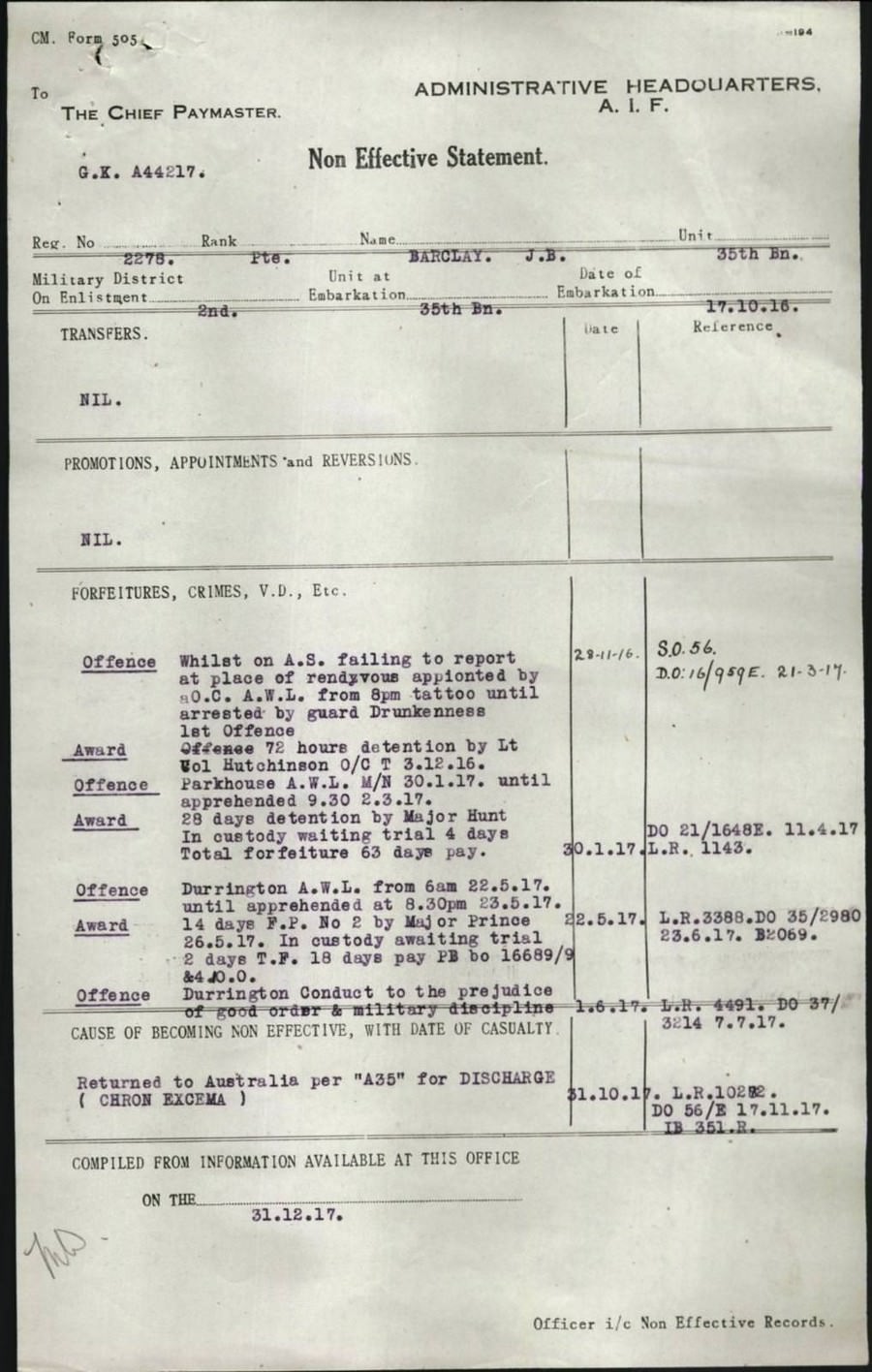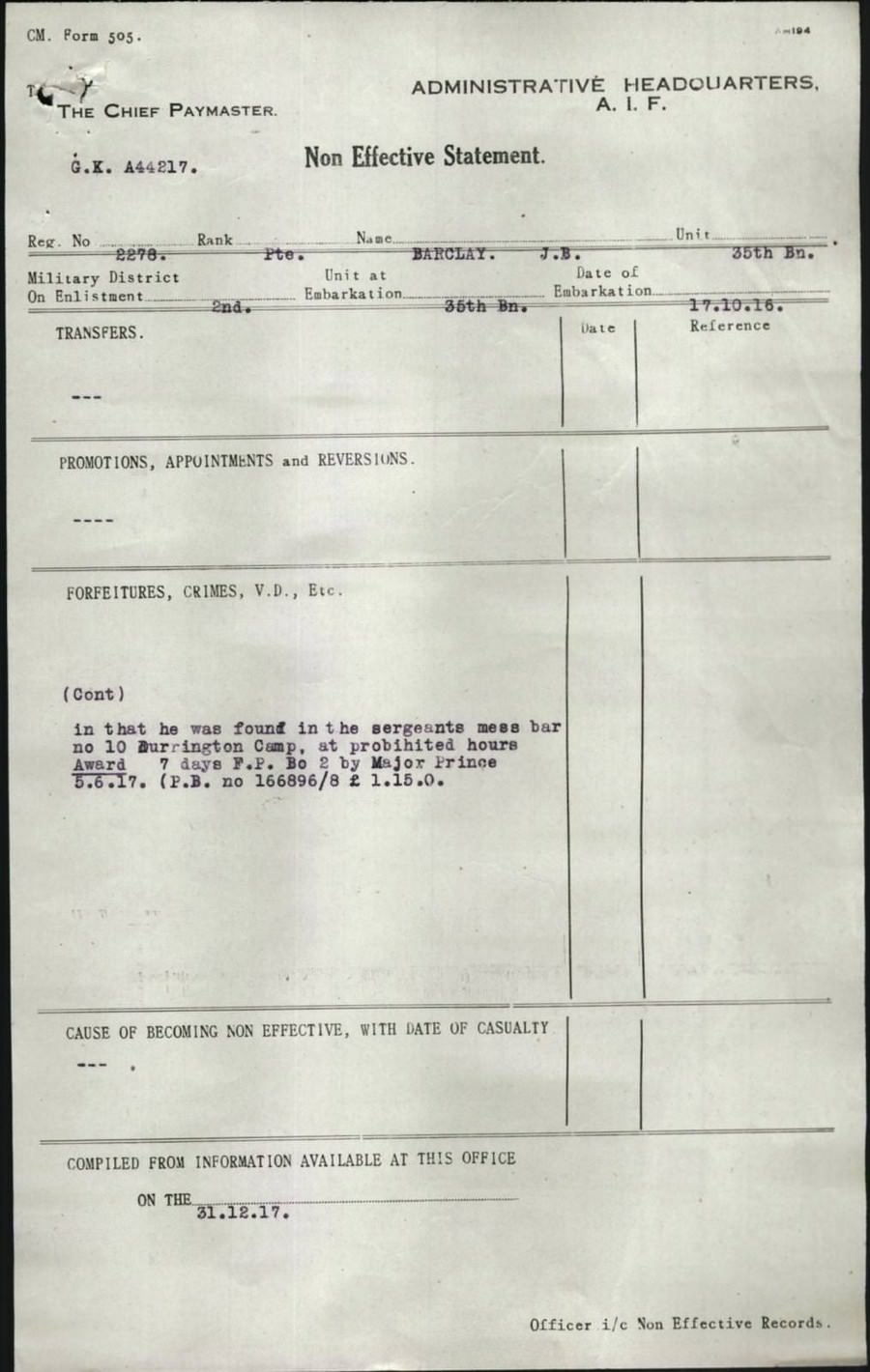 © Commonwealth of Australia (National Archives of Australia)
Under Construction. 24/02/2011-23/08/2015.
Web Counter
---