Vincent James ALLSOP enlisted with B Company 35th Battalion on the 16th March 1916 and was an original members of the Battalion. Vincent left Sydney on board HMAT A24 "Benalla" on the 1st of May 1916 and was Killed in Action. Messines Ridge, Belgium on the 29th of May 1917.
29th May 1917.
35th Battalion relieved the 34th Battalion in Front Line as per Brigade Orders No:64. Latter moved to "B" Battalion bivouac in Wood. During night four patrols worked Brigade front. Some gas lying by dugouts across NO MANS LAND. Our patrol forced to retire due to hostile rifle fire.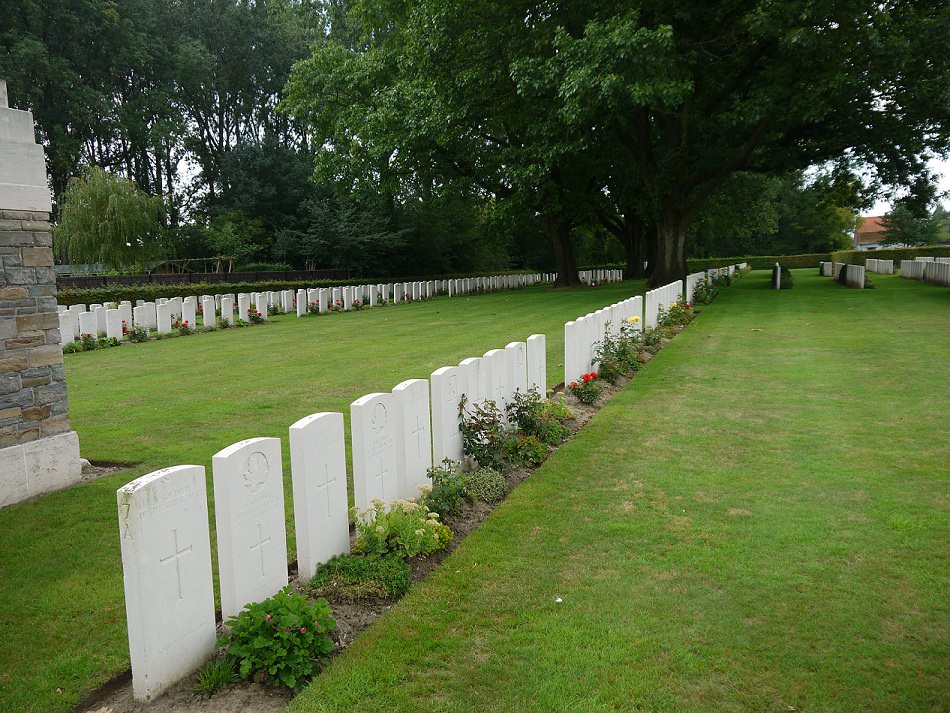 STRAND MILITARY WAR CEMETERY
Vincent is remembered with honour and is commemerated in perpetuity by the Commonweath War Graves Commission and is buried at the Strand Military Cemetery, Belgium.