MAIN MENU. 35th BATTALION PAGE.
---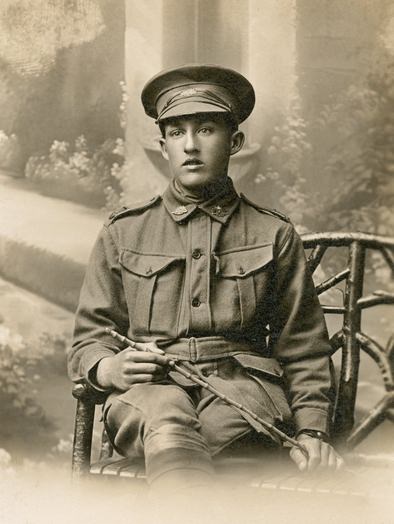 35th BATTALION A.I.F.
Private: 359 Randolph McDowell ADAMSON.
---
Born: 1897. Uralla, New South Wales, Australia. Birth Cert:26717/1897.
Died: 7th June 1916. Killed in Action Messines Ridge.
---
Father: George McDowell Adamson. (18..-1936) Died Wallsend, N.S.W. Death Cert:21104/1936.
---
INFORMATION
Randolph Adamson enlisted with B Company 35th Battalion AIF on the 15th January 1916 and was an original member of the Battalion and embarked onboard H.M.A.T. A24 "BENALLA" with 28 Officers and 991 other ranks. The original 35th Battalion had regimental numbers between 1-1513. Compiling of Headquarters, Machine Gun Section, A Company, B Company, C Company and D Company. Arriving in England in early July, the Battalion spent the next four months in training. It crossed into France in late November,and moved into the trenches of the Western Front for the first time on the 26th of November, just in time for the onset of the terrible winter of 1916-17.
Members of B Coy 35th Bn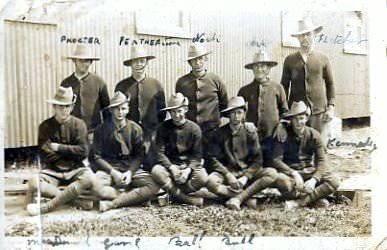 (Photo; Phillip Johns. 2011) Randolph is second from the right.
Glen Oak Memorial.

Family Information

Randolph was a single 19 year old Coachbuilder from Glenoak Public School, N.S.W. and loved with his parents at the Public School. He werved with the 15 Infantry Militia prior to enlistment.
George McDowell and Ann Adamson were married in 1886 at Lambton, N.S.W. Marriage Cert:6910/1886.

and had 6 children. Rebecca M Adamson born 1886 at Lambton, N.S.W. Birth Cert:31401/1886. Mary A McDowell Adamson born 1888 at Lambton, N.S.W. Birth Cert:32946/1888. Victor Adamson born 1889 at Uralla, N.S.W. Birth Cert:31502/1889. Thomas Adamson born 1894 at Uralla, N.S.W. Birth Cert:34015/1894.Randolph McDowell Adamson born 1897 at Uralla, N.S.W. Birth Cert:6717/1897. and died during Word War 1.Beulah E Adamson born 1910 at Uralla, N.S.W. Birth Cert:44336/1910.
Military Records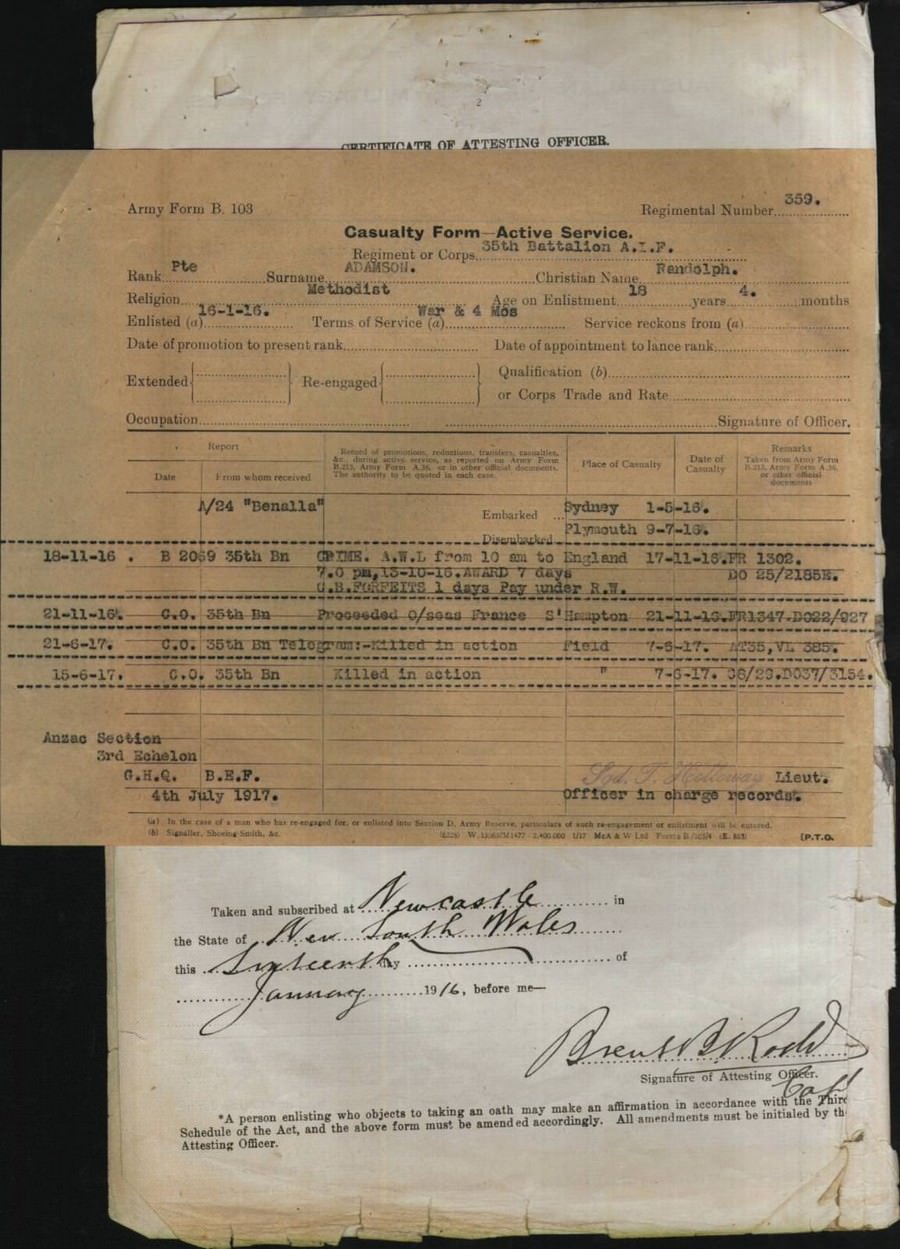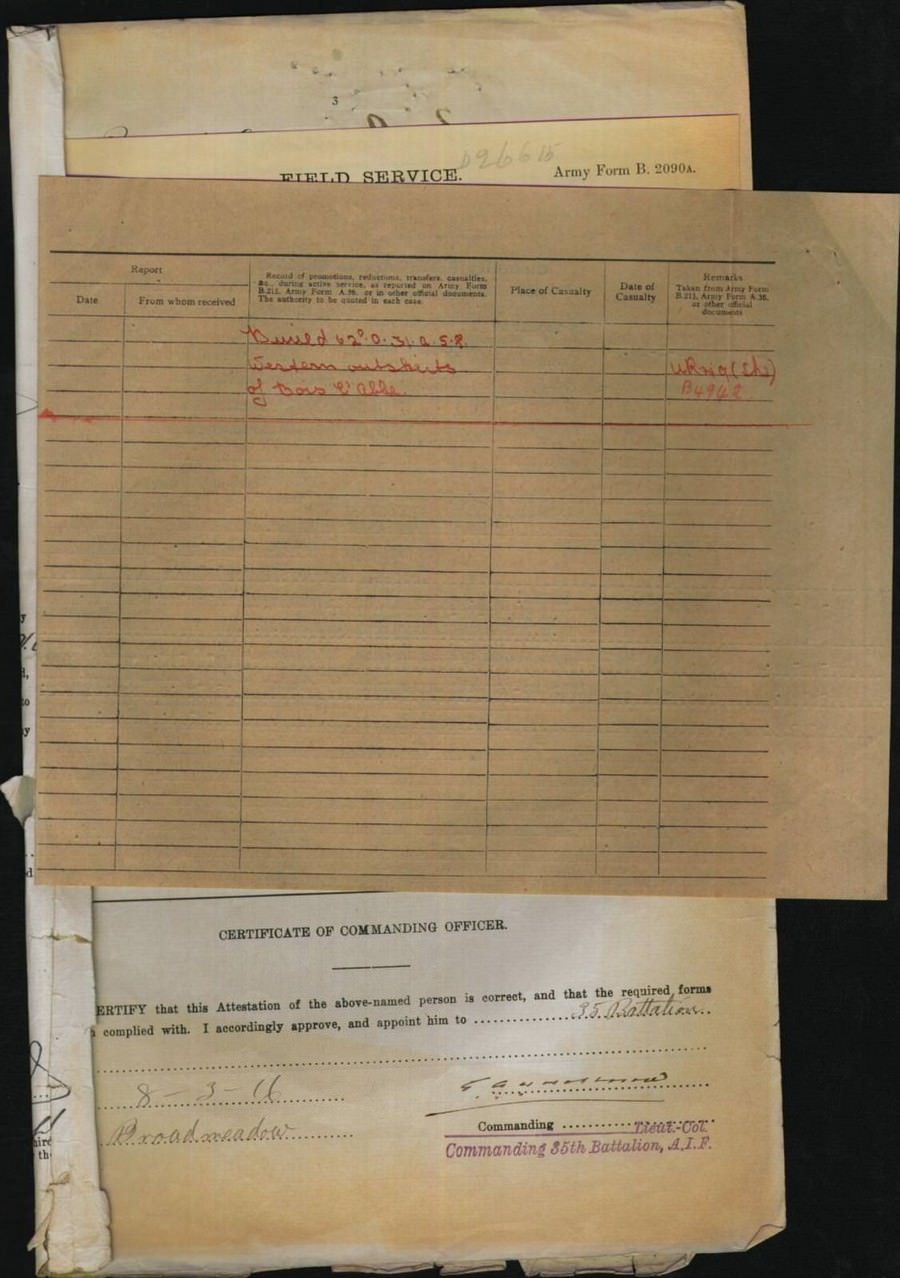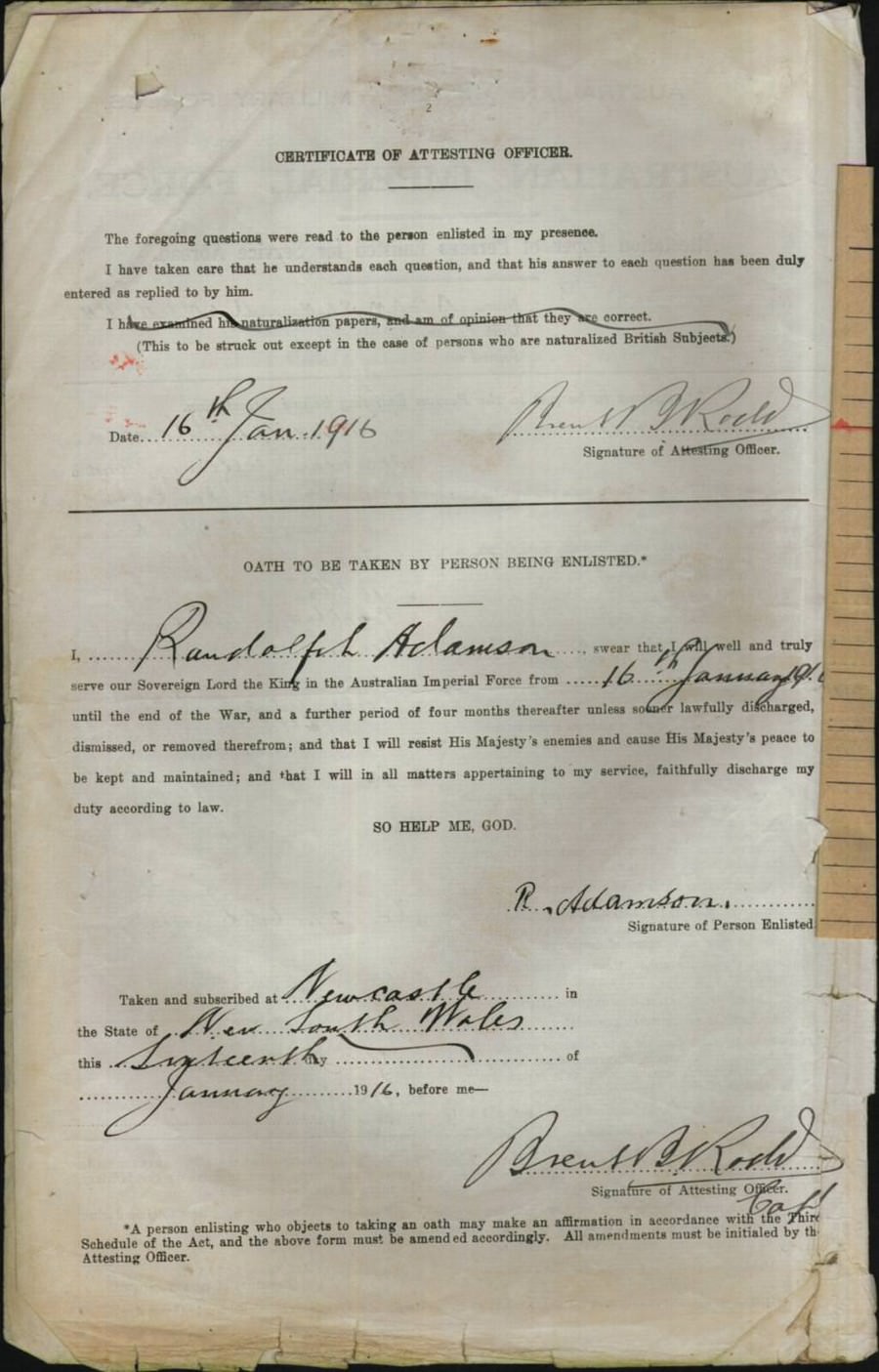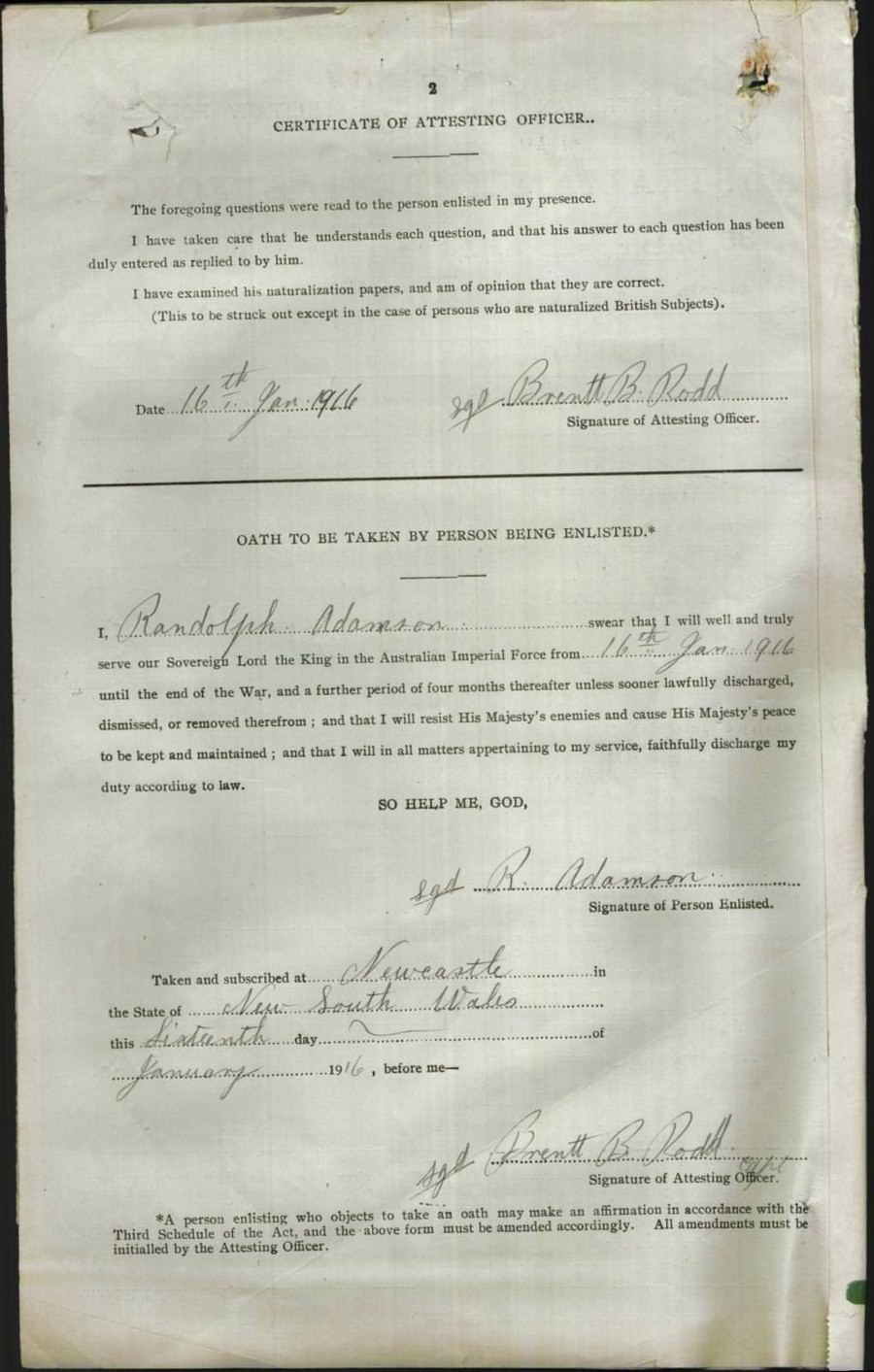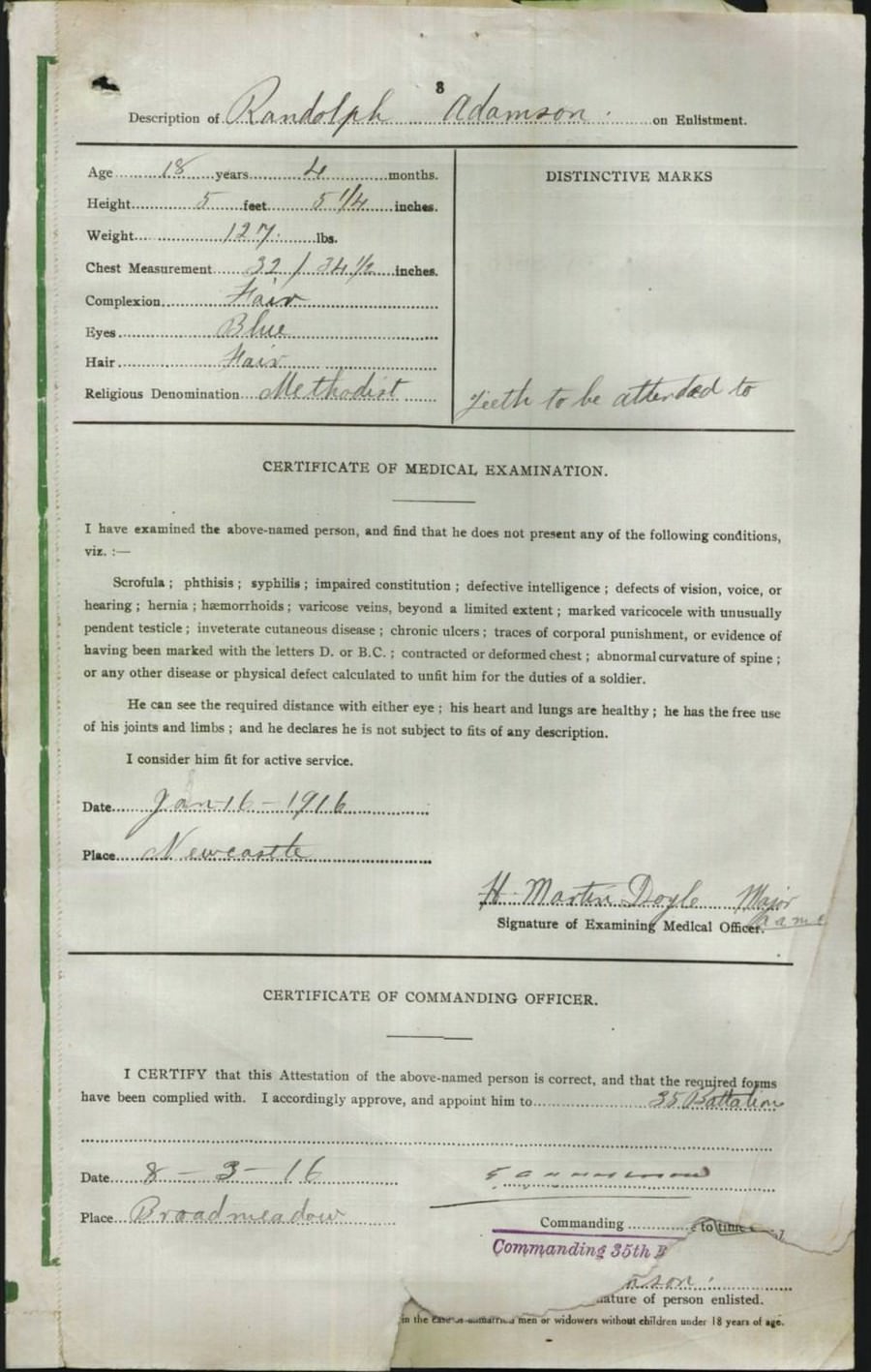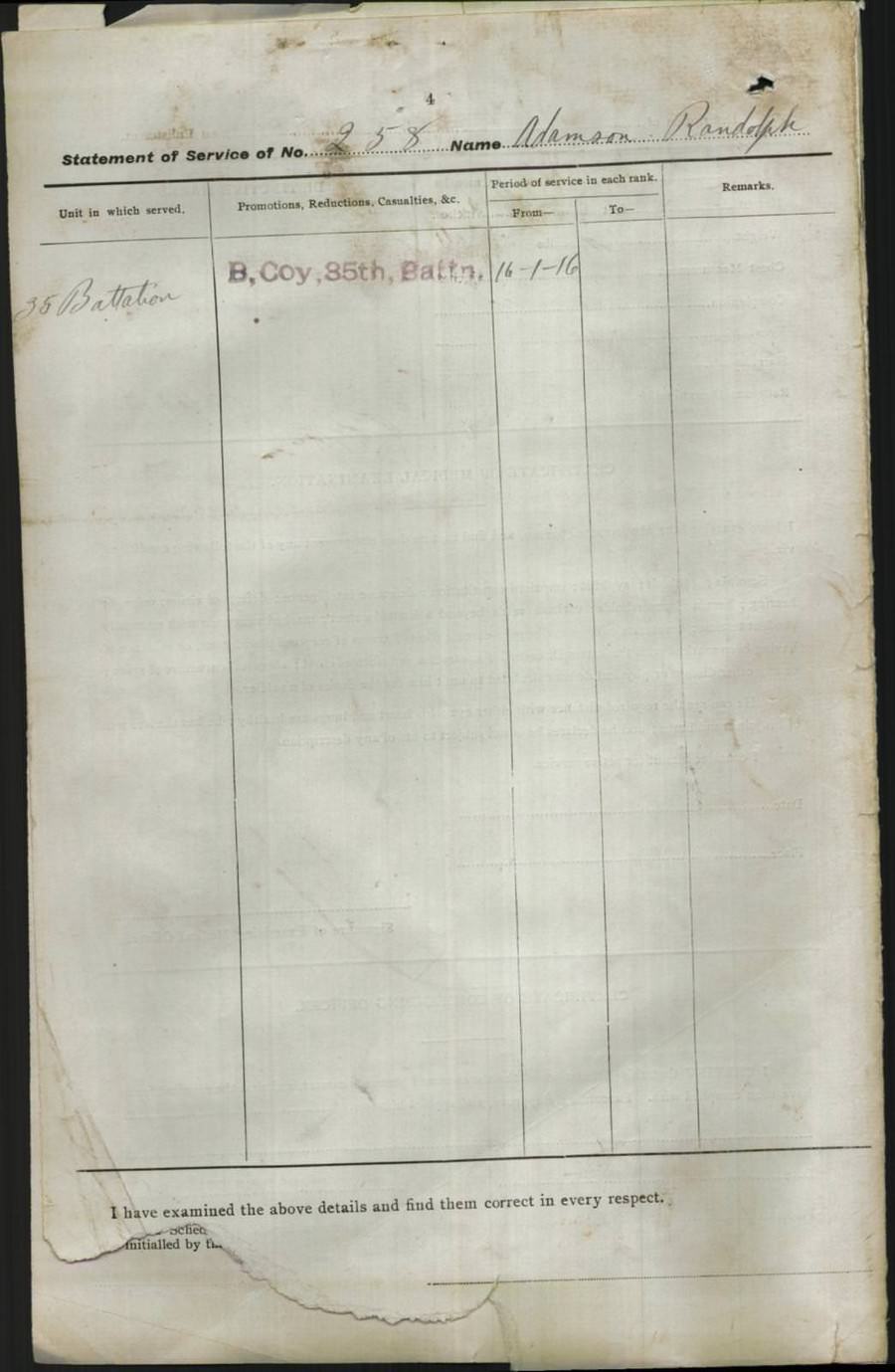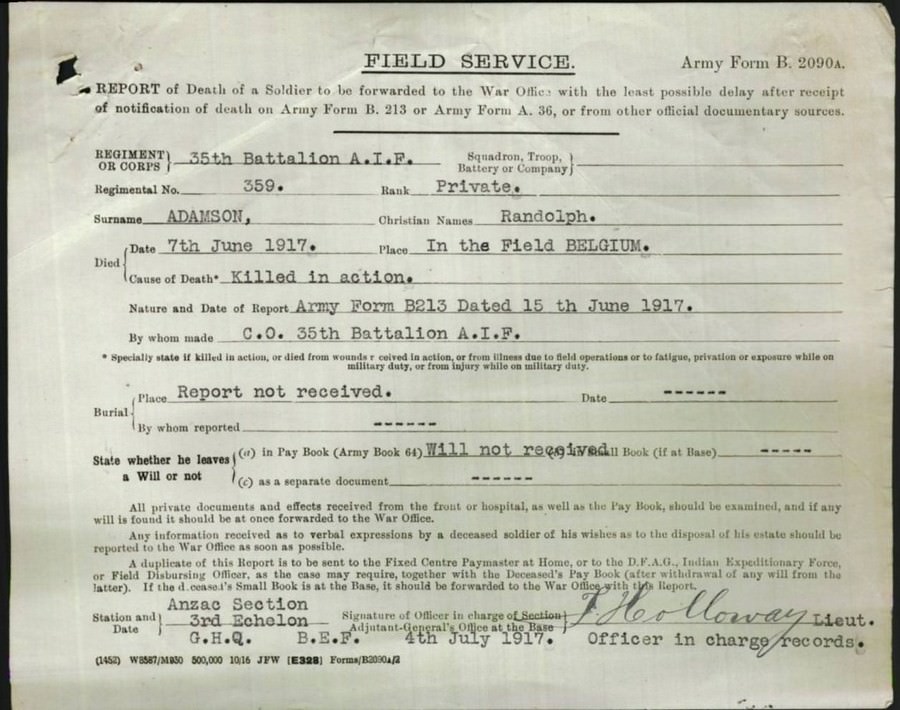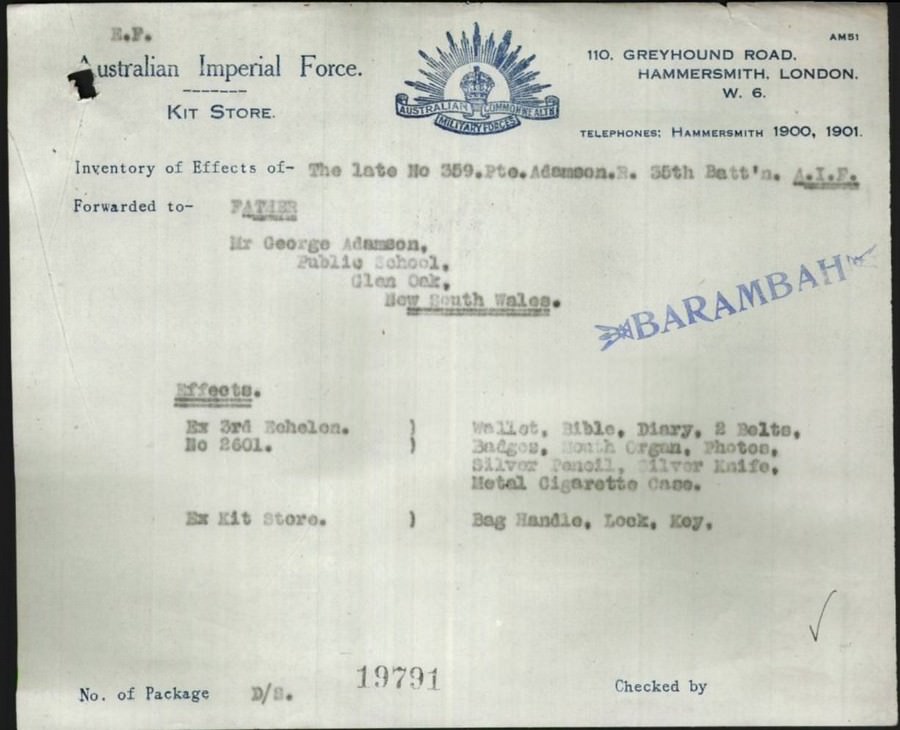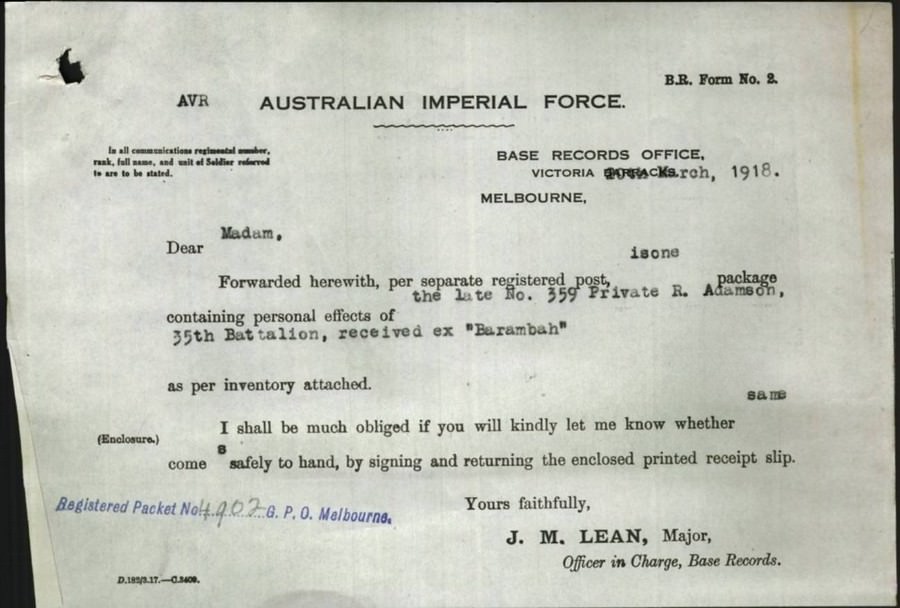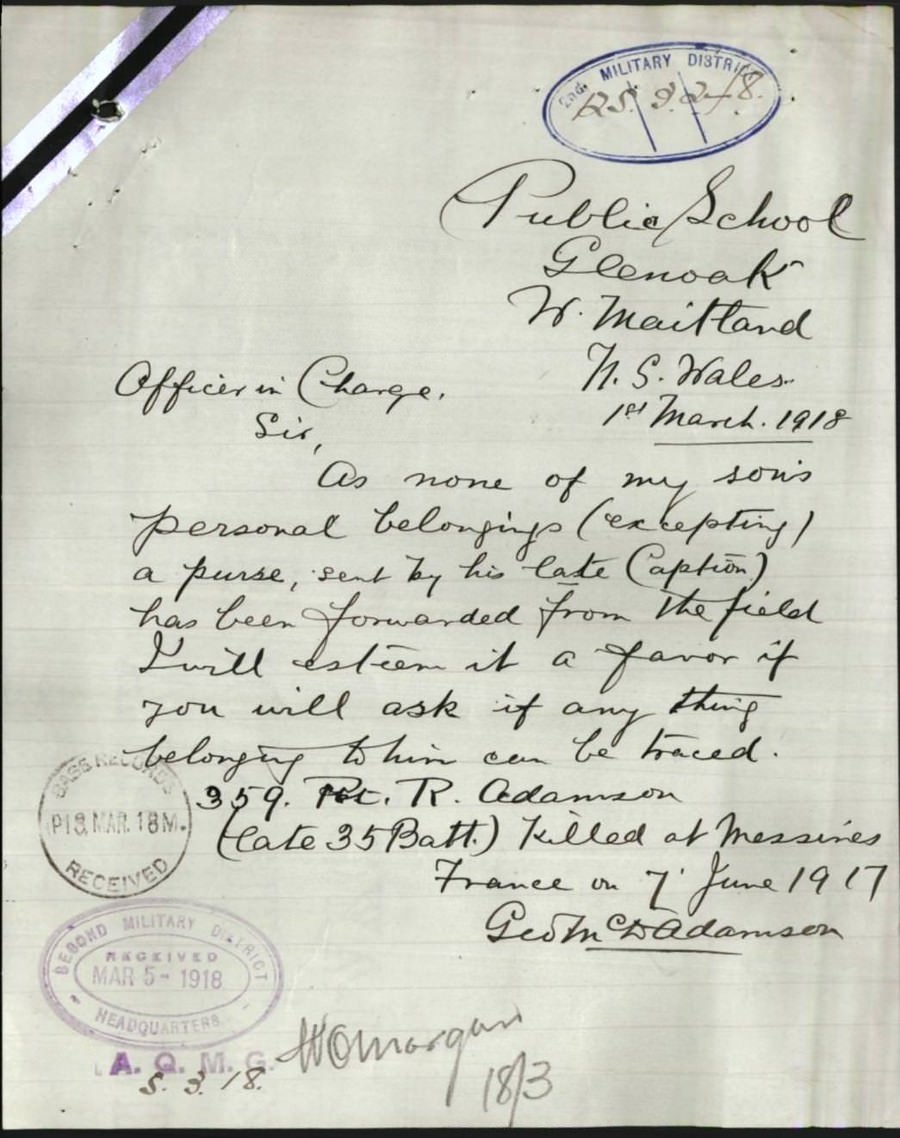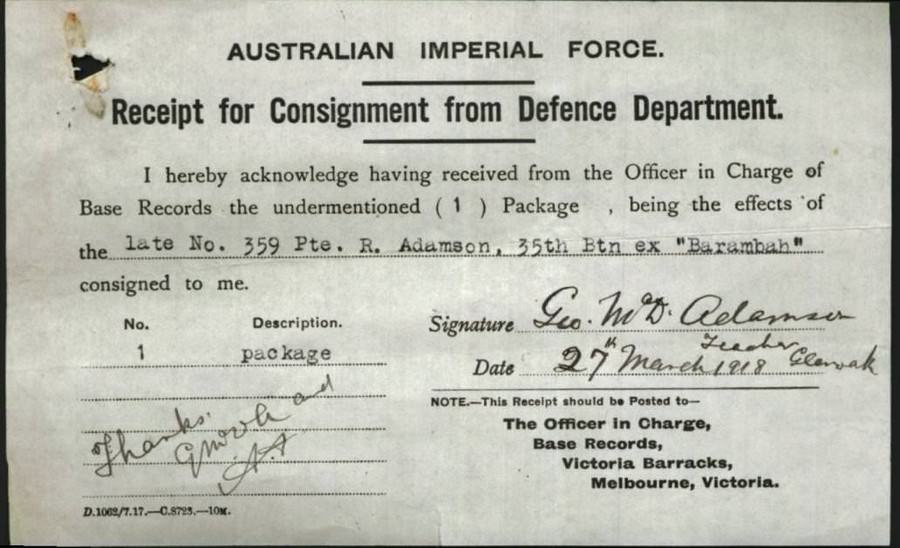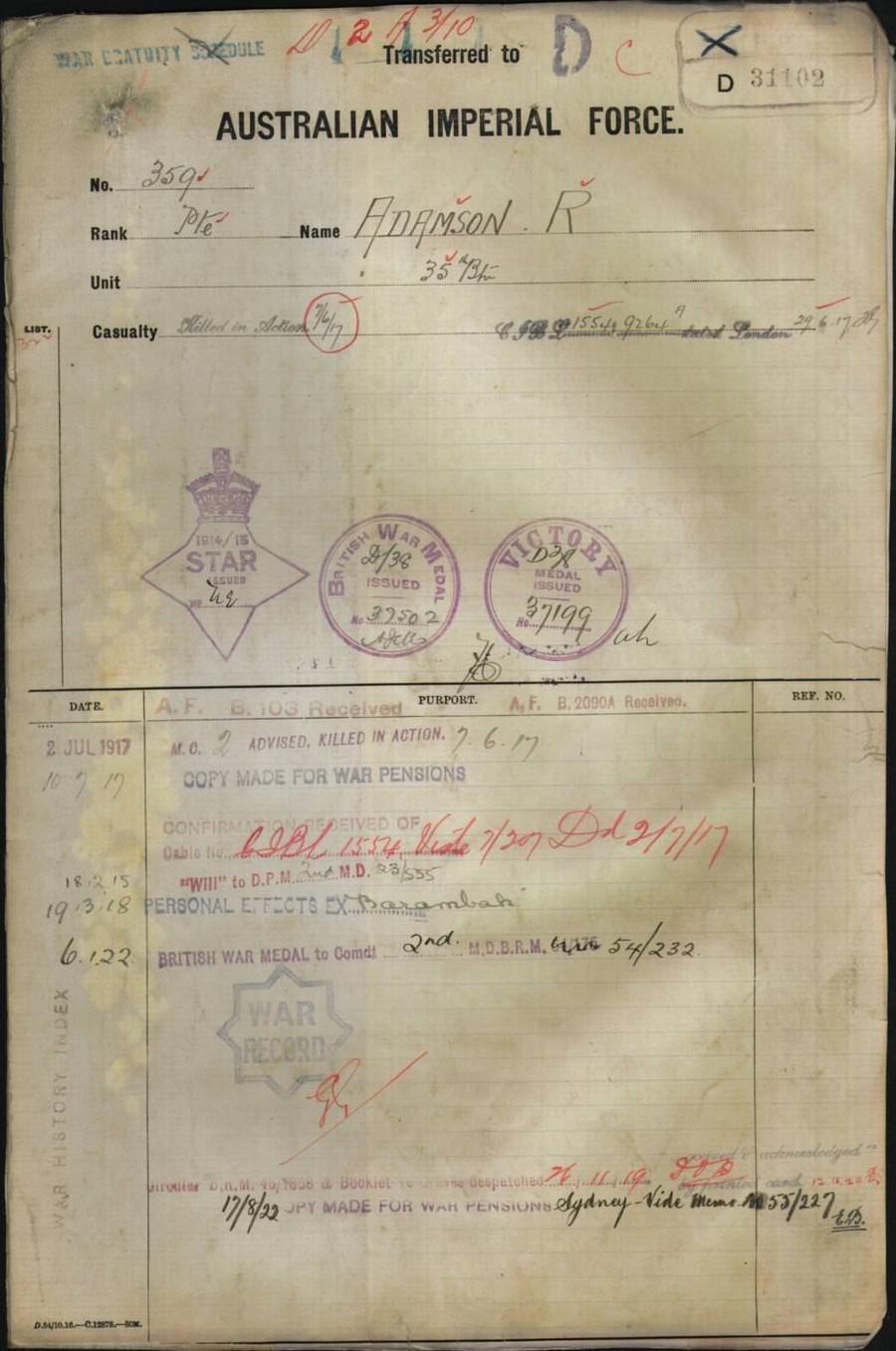 © Commonwealth of Australia (National Archives of Australia)
Under Construction. 26/04/2011-12/07/2016.
Web Counter
---