William Adams enlisted with the AIF on the 23rd of November 1915 and was promoted to Corporal on the 20th of December. William was again promoted to Sergeant on the 21st of January 1916. William was sent to the Duntroon Officers School from the 4th July until the 31st August and on the 1st September Passed Duntroon School awaiting appiontment. William embarked from Sydney with the 5th reinforcements 35th Battalion AIF onboard HMAT A11 "Ascanius" and disembarked at Devonport England on the 28th December 1916.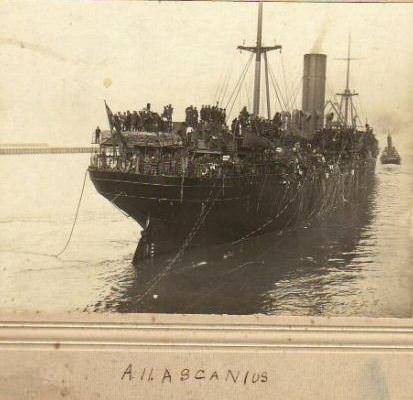 William was marched the the 9th Training at Lark Hill and was placed on staff with the 9th Training Battalion. William was promoted to Extra Regimental Quarter Master Sergeant on the 10th September 1917 and proceeded overseas for France via Folkstone on the 2nd of October where he reverted back to the rank of Corporal. He was marched from Harve into the Line and was Wounded in Action on the 4th of April 1918 where he received a Gunshot Wound to the Head, Neck, left hand and Right Shoulder. William was treated and invalided to England on the 6th of April onboard the Hospital Ship "Guilford Castle"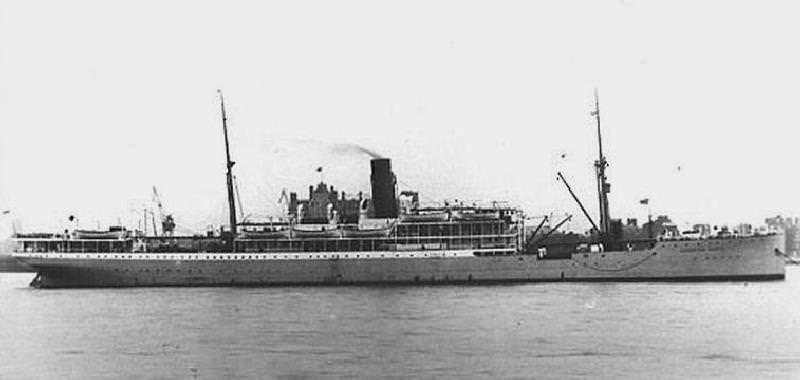 Hospital Ship "Guildford Castle"

William returned to Australia on the 6th of November 1918 and was discharged form the AIF as Medicaly Unfit suffering from Severe Wound to Neck, Tracmatic Tortollis and after discharge he Divorced Laura on the 10 May 1913 in Sydney and moved to Canada. He returned to Australia and married Elsie Marshall and settled in Maquuarie Street, Swansea, N.S.W.

Family Information

His framed Portrait is housed in the Swansea Historical Society Museum with his discharge papers. William was an engineer at the time of enlistment and lived with his wife Laura at Flemington Estate, Roslyn Avenue, Islington NSW, his religion was Presbyterian. William moved to Canada after the war due to his medical condition. His Neurogical Report from Shaugnesey Hospital in Vancouver on the 28th November 1922 states. "History: Wounded in April 1918, by a piece of shrapnel which drove his helmet into the left occipital region. Two operation were performed for the removal of foreign bodies and the elevation of depressed bone. He was Discharged in September 1919 in Australia and worked for a year in the Post War Service of thar colony. Since discharge he has not been laid up hospital as a result of his disabilities, but the heat of Australia so affected his head that he felt he would be more comfortable in a more temperate climate and so he came to Canada.

G.H. Manchester. MP. Neuropsychiatriat.

Shaugnesey Hospital, Vancouver Canada.

Military Records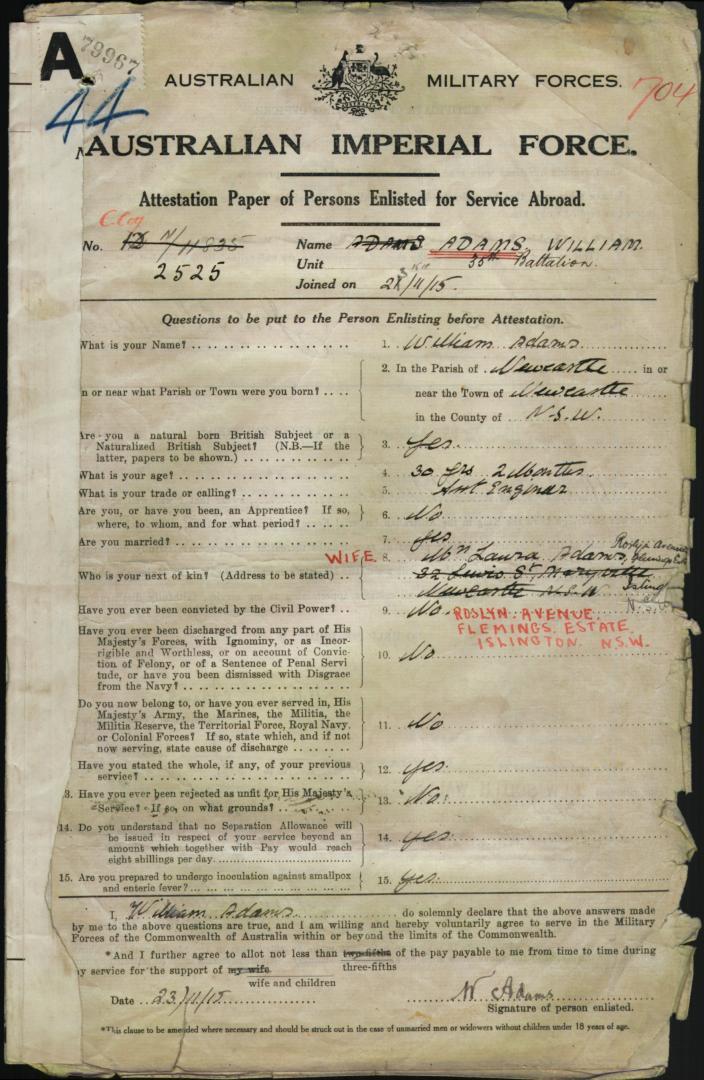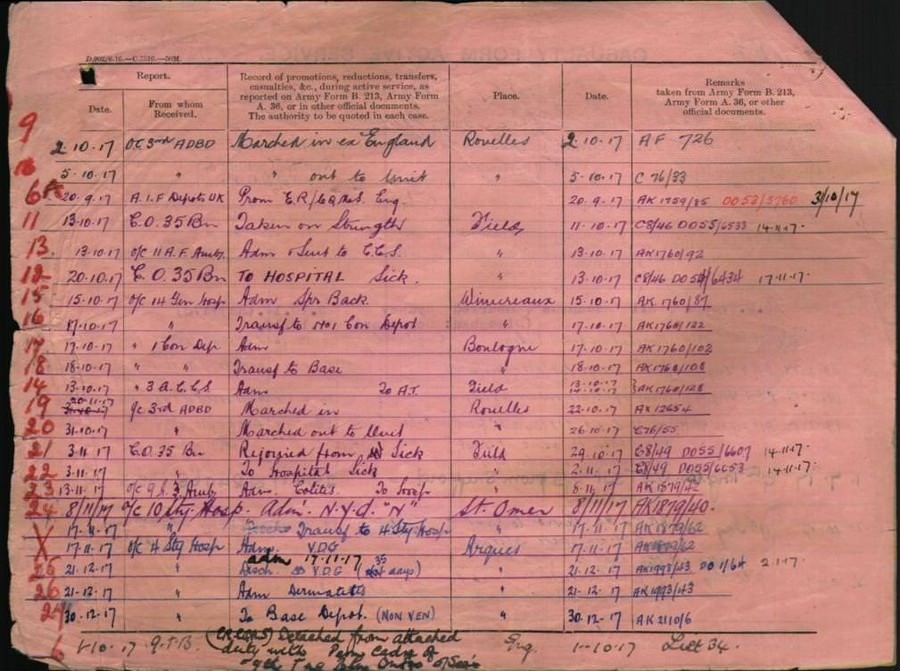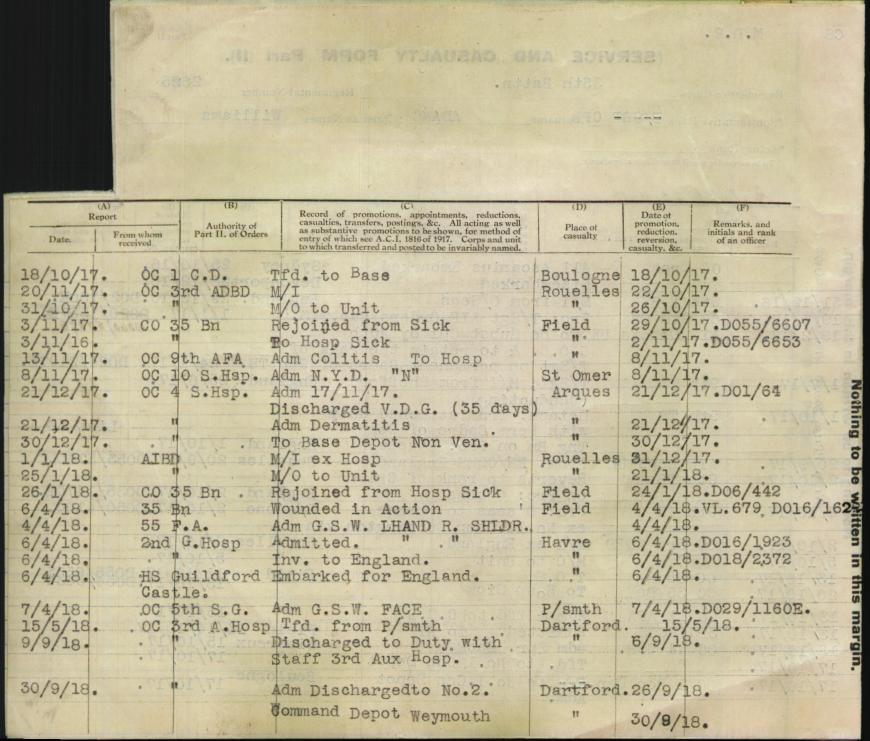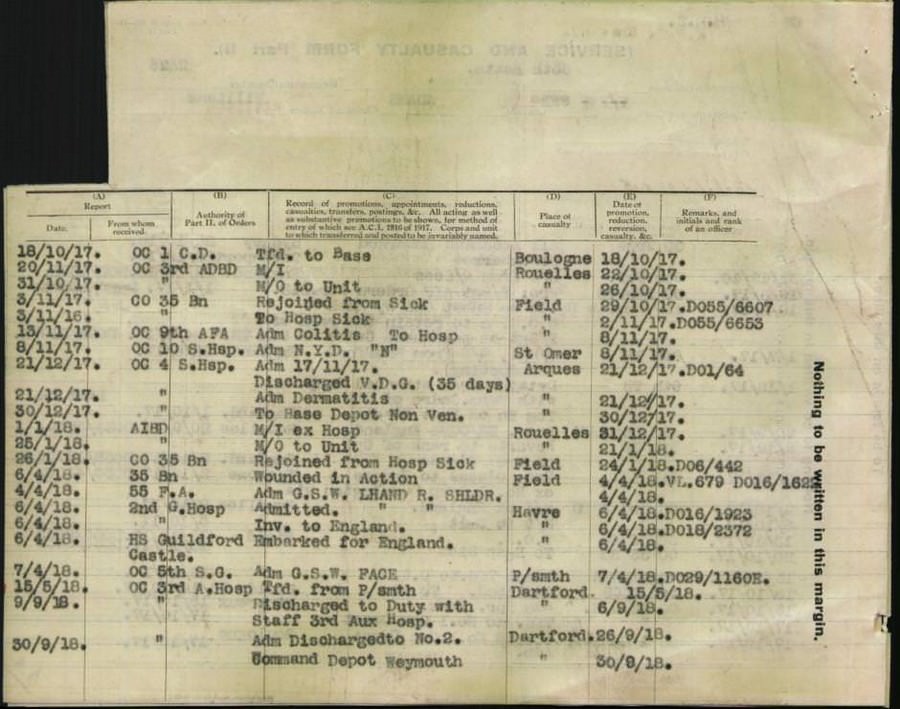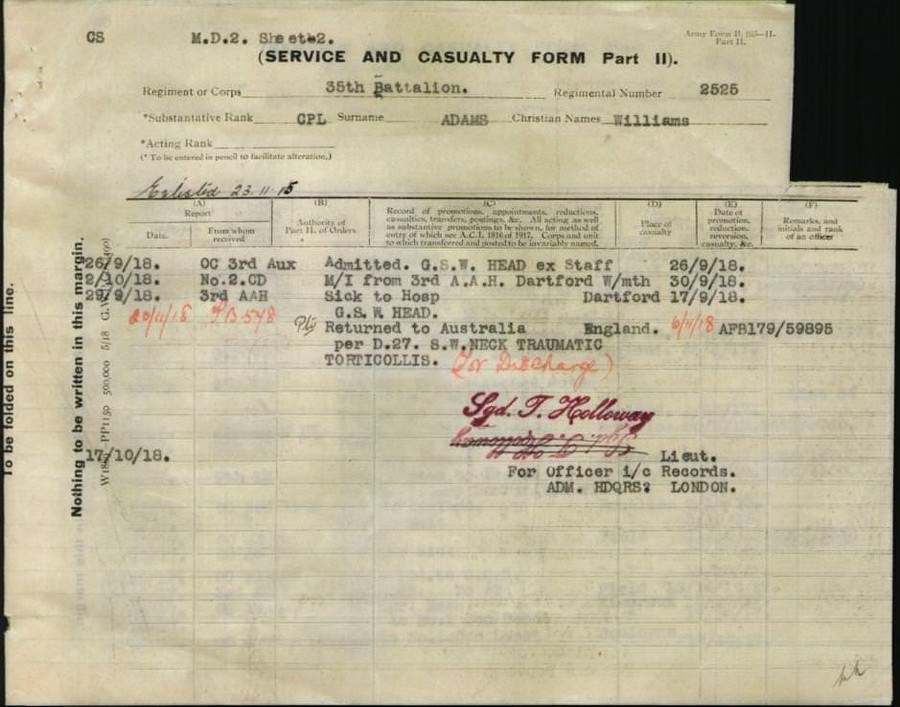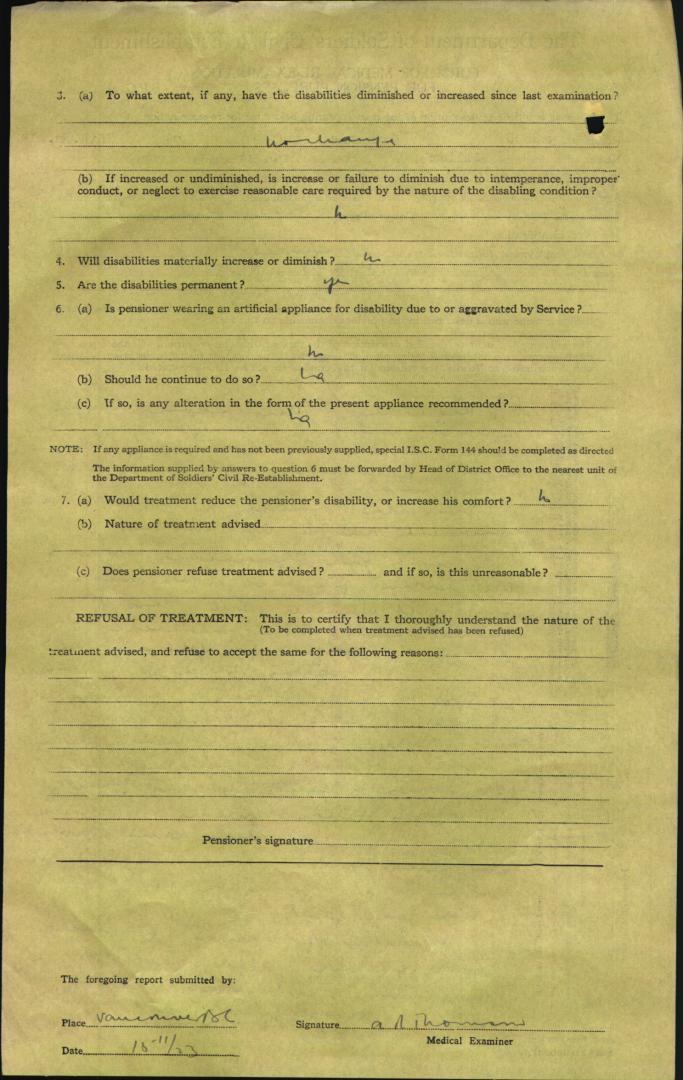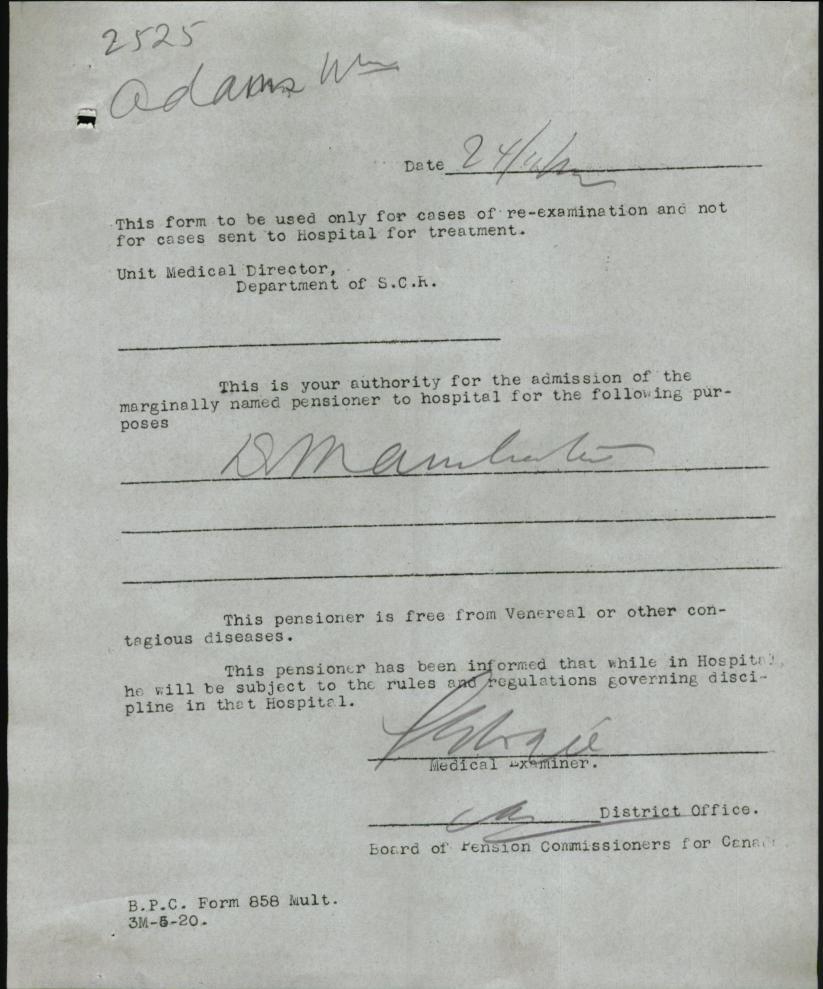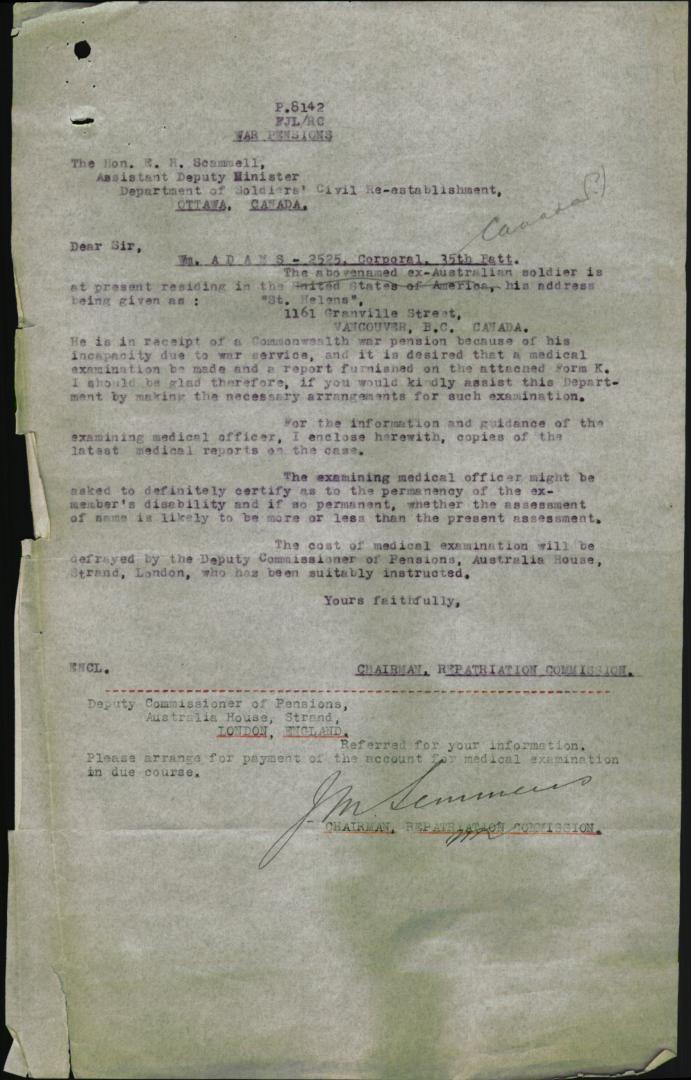 © Commonwealth of Australia (National Archives of Australia)
Under Construction; 03/05/2005-4/12/2016.
---
Web Counter
---